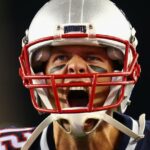 The Most Hated Players In The NFL Right Now
echo get_the_meta(); ?>
The love of sports can breed a unique type of hatred — a vitriol that's often aimed at famous individuals such as NFL players. Sure, for the most part, passionate football fans wouldn't actually approach the athletes they deem to be the most hated NFL players or insult them to their faces. But as far as having angry thoughts and cruel intentions? Well, let's just say that some fans truly, truly despise certain football stars.
So what causes all this loathing? Well, perhaps a certain quarterback has torched your favorite club's defense far too often. Or maybe someone's antics on or off the field leads you to place him among your list of most despised players. While these guys might be insanely talented and incredibly famous, there are tons of people (including their own teammates) who actively cheer for them to fail and view them as enemies, cheaters, and unworthy of stepping on the field. Whether it's fair or not, these are the most hated players in the NFL right now.
Ndamukong Suh has a rocky history with NFL fans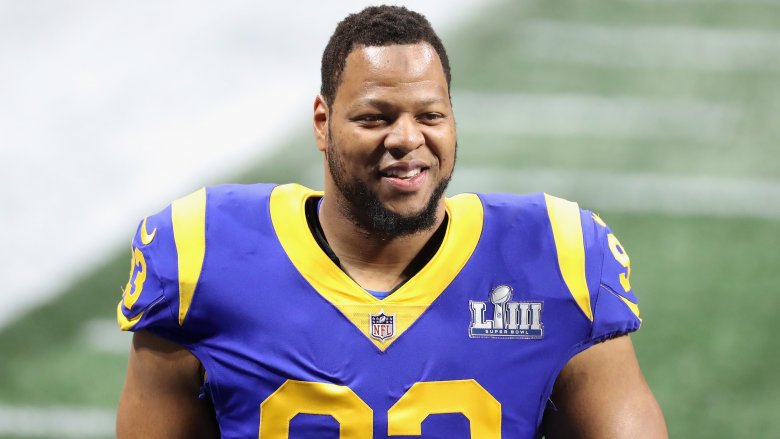 Elsa/Getty Images
The days of defensive tackle Ndamukong Suh earning suspensions for alleged cheap shots and stomps are in the past. In fact, you may be surprised to learn that Suh didn't miss a single regular season start from 2012 through 2018. A bit of the old Suh peeked its head in December 2018, however, when he was fined $20,000 for a horse-collar tackle while playing the Detroit Lions, his former team. Considering he's earned over $138 million off of NFL contracts alone, per Spotrac, such fines have been small prices to pay for his production during games. 
Then again, some head coaches and front offices may say the juice hasn't been worth the squeeze as it pertains to the talented Pro Bowl tackle. According to Charles Robinson of Yahoo! Sports, members within the Los Angeles Rams coaching staff viewed Suh signing with the Tampa Bay Buccaneers in May 2019 as a matter of addition by subtraction. Per Robinson's report, the defensive lineman "was a poor culture fit" during his single season with the Rams. The perception that Suh visibly takes plays, if not entire quarters, off probably didn't aid his reputation among teammates.
Antonio Brown … where to start?
Christian Petersen/Getty Images
Just when you thought the NFL was missing Terrell Owens as the league's top "diva" wide receiver, Antonio Brown decided that he would fill the void. Similar to T.O., Brown possesses the skills and athleticism to be the best player at his position. The wideout who currently features for the Oakland Raiders has also been an overwhelming pain. In the fall of 2018, he was involved in a lawsuit after he reportedly tossed furniture off a Pittsburgh balcony, per TMZ Sports. Later that same year, he was benched for his team's Week 17 showdown against the division rival Cincinnati Bengals following an argument with quarterback Ben Roethlisberger. 
A change of scenery didn't alter his demeanor or his unique personality. A cryotherapy session gone wrong cost him weeks of practice and also preseason games after he signed with the Raiders. He filed a grievance with the NFL over his desired use of an old helmet, an argument both he and Tom Brady lost. After butting heads with too many people in the Oakland organization, he was released without playing a game. He signed with the Patriots, had a sexual assault lawsuit filed against him, played one game, and then was dropped by the Patriots following reports that he had threatened his accuser. No one wants to touch this guy with a 10-yard pole.
Ben Roethlisberger is hated by his fellow NFL players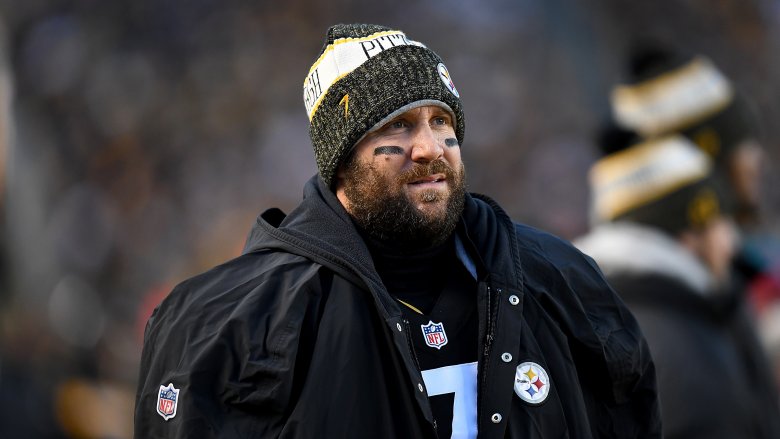 Joe Sargent/Getty Images
It was back in 2010 when Pittsburgh Steelers quarterback Ben Roethlisberger was suspended for six games for violating the NFL's personal conduct policy following a couple of sexual assault allegations. As Jack McCallum of Sports Illustrated wrote, wide receiver Hines Ward — who played with Big Ben from 2004 through the 2011 campaign — said the QB's punishment was "justified." It was also noted in that piece that Ward "never had a close relationship with the quarterback," which may be surprising considering the two are icons and legends of the historic franchise. 
Apparently, Ward isn't the only person who played alongside Roethlisberger with the Steelers who won't be at the quarterback's kitchen table on Christmas Day. Per Jenny Vrentas of Sports Illustrated, Le'Veon Bell claimed Roethlisberger was a reason why the ball-carrier left Pittsburgh to sign with the New York Jets. As Donnie Druin of Steelers Now wrote, Roethlisberger ranked second to last in a recent survey that asked NFL players which QB "they would least like to be teammates with." In April 2019, Roethlisberger signed a two-year contract extension with the Steelers that, more likely than not, assures he'll retire as a member of the organization.
Jalen Ramsey has been called a 'terrible leader'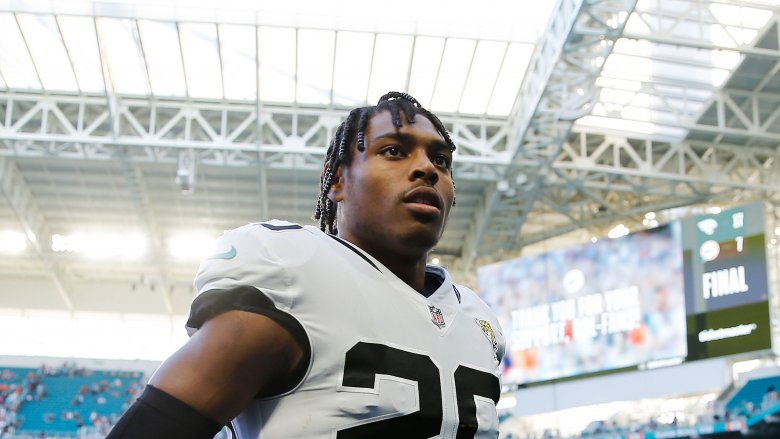 Michael Reaves/Getty Images
Don't try to convince LA Rams defensive back Jalen Ramsey that there's no such thing as a shutdown cornerback in the modern NFL. He'd probably have plenty to say on the subject. As explained by TMZ, Ramsey earned a reputation for trash talk during his days at Florida State when he would direct message the girlfriends of opposing wide receivers. As a pro with the Jacksonville Jaguars, Ramsey ripped quarterbacks around the NFL ahead of the 2018 season, but he was kind enough to say that guys such as Tom Brady and Aaron Rodgers did not "suck." At least he has some respect for Super Bowl winners. 
In October 2018, Mike Bianchi of the Orlando Sentinel referred to Ramsey as the "immature, insufferable face of Jacksonville Jaguars" and a "terrible leader." Bianchi even went so far as to blame Ramsey for the team's losing record. While Ramsey wasn't the reason Jacksonville finished 5-11 — he wasn't the quarterback, after all — it maybe shouldn't have come as a surprise that he was traded to the Rams during the 2019 campaign.
Terrelle Pryor has a way of making enemies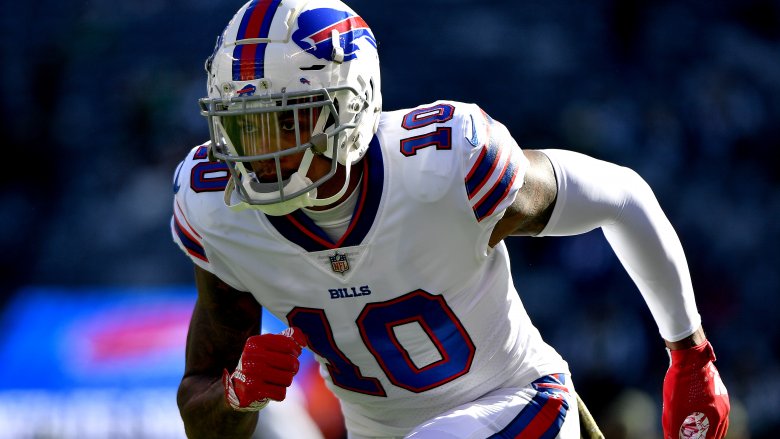 Mark Brown/Getty Images
Back in 2016, it seemed like Terrelle Pryor was going to complete a successful transition from quarterback to wide receiver, as he tallied 77 receptions, over 1,000 receiving yards, and four touchdowns with the Cleveland Browns. Pryor and the Browns couldn't come to terms on a contract the subsequent offseason, though, and he joined the Washington Redskins for one campaign. He has yet to enjoy the same success he did with Cleveland, as he flopped with the Redskins, New York Jets, and Buffalo Bills. The Jacksonville Jaguars took a flier on him in the spring of 2019, but they released him before he could play in a game.
Pryor certainly has made enemies during his time in the league. Adam "Pacman" Jones repeatedly called Pryor "garbage" following a game that took place in 2016. As Scott Polacek of Bleacher Report wrote, defensive back Janoris Jenkins, then playing for the New York Giants, took to Twitter to criticize Pryor after the Giants defeated the Browns at FirstEnergy Stadium. Considering his lack of production during the 2017 and 2018 campaigns, he may want to try and make nice with players around the NFL if he wants to hang around the league as an active participant.
Blake Bortles is one of the most hated players in the NFL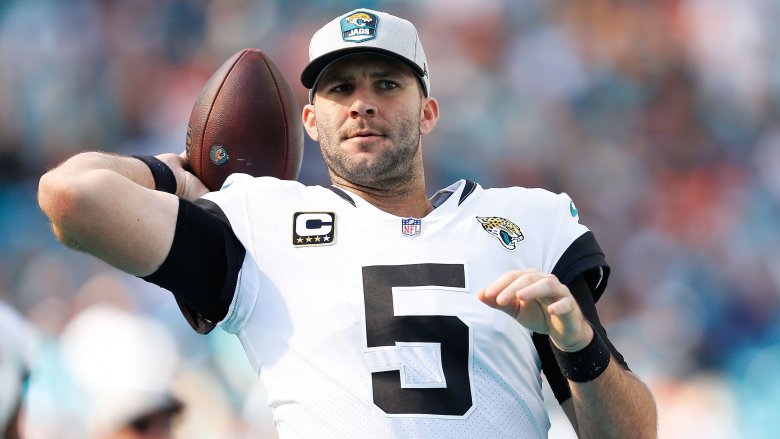 Michael Reaves/Getty Images
Perhaps the Jacksonville Jaguars did wrong by Blake Bortles when the team insisted on inserting him into the starting lineup his rookie season in 2014, long before he was ready for that responsibility. Regardless of whether or not that was the case, it's hardly a secret that he failed to evolve into the franchise quarterback the team thought he'd become when he was drafted. While he'll always be able to say that he played in a conference championship game, that experience doesn't overshadow the harsh reality that the Jaguars allowed him to sign with the Los Angeles Rams as backup following the 2018 season. 
On top of all that, nobody likes this guy … like at all. In fact, Bortles has been the subject of numerousthink pieces about how and why he's so disliked by football fans. For example, The Ringer's Michael Lombardi accurately claimed that the Jaguars "need to talk about their quarterback problem." Even fellow players took digs at Bortles when he was starting for a playoff team. What's really surprising about all of this is that Bortles isn't overly flashy or loud, like other unlikable individuals. He just somewhat exists in the league. Bortles may never be QB1 for a winning side again, and one day, perhaps both his career and his unfavorability will fade from our memories.
Cam Newton has admitted he's a 'sore loser'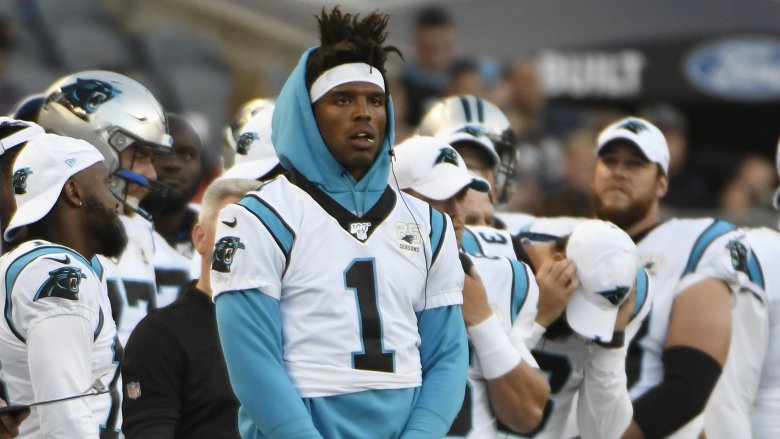 David Banks/Getty Images
When his shoulder isn't bothering him, Cam Newton is an MVP-caliber quarterback who can guide a team to a Super Bowl appearance. Sometimes, though, he lets his emotions get the best of him, and that's bothered teammates and also fans. Granted, some of the hot takes about Newton's post-game press conference outfits are weird and shouldn't have anything to do with his reputation. He did, however, have to admit he's a "sore loser" after he publicly pouted following Carolina's loss to the Denver Broncos in Super Bowl 50. 
Of course, the controversy doesn't end there. As Bleacher Report's Mike Chiari detailed, Steve Smith Sr. "bumped heads" with Newton during the receiver's tenure with the Panthers. Smith wasn't the only one, as Kelvin Benjamin publicly criticized the Carolina signal-caller after departing the Panthers. Newton also once got into a physical altercation with then-teammate Josh Norman during a practice in the summer of 2015. Newton is unquestionably the greatest quarterback to ever play for the Panthers, but it'll be interesting to see how he's remembered by Carolina fans if he never wins a championship with the franchise.
Vontaze Burfict is so hated because he keeps hurting people
John Grieshop/Getty Images
If you want to waste some time in the office on a weekday, google "Vontaze Burfict dirty" and read up on the linebacker's history of questionable hits and the punishments he's received for such incidents. Former and current players have referred to Burfict as a dirty player, and former Cleveland Browns left tackle Joe Thomas went so far to say that Burfict deserved to be suspended for the rest of the 2018 season after he hit Antonio Brown high during a game in October. Despite his checkered past, the NFL has allowed Burfict to become a repeat offender without much concern for those on the wrong end of his cheap shots. 
In March 2019, Steven Ruiz of USA Today determined that Burfict's football crimes had cost him ten games and over $4 million in fines over the years. According to Spotrac, he's earned over $31 million from his NFL contracts, so his bank account is probably still just fine, despite his financial losses. Some feel that if the NFL were legitimately serious about player safety and protecting its athletes, somebody like Burfict would be handed more than slaps on the wrist for repeatedly endangering opponents. That finally happened in Week 4 of the 2019 season, when Burfict hit Indianapolis Colts tight end Jack Doyle in the head and was suspended for the remainder of the season.
Aaron Rodgers rubs everybody the wrong way
Quinn Harris/Getty Images
All things being equal, Green Bay Packers starter Aaron Rodgers may be the best quarterback to ever play in the NFL as it pertains to skills and football IQ. Neither the Minnesota Vikings, Detroit Lions, nor Chicago Bears had a signal-caller as talented as Rodgers during the 2000s, which probably has something to do with why fans of those clubs hate the one-time Super Bowl MVP. 
On top of that, Rodgers isn't particularly loved by anybody associated with the Packers. In April 2019, Bleacher Report's Tyler Dunne produced a lengthy piece about Rodgers' rocky relationship with former head coach Mike McCarthy. According to Dunne's article, former Green Bay tight end Jermichael Finley views Rodgers as a "self-entitled quarterback and bad leader." Greg Jennings, who played wide receiver for the Packers from 2006 through 2012, "sees Rodgers as an ultrasensitive source of toxicity." 
True, Rodgers could retire today and still be a first-ballot Hall of Famer. According to The Football Database, no active signal-caller had a higher career passer rating than Rodgers after the 2018 season. Numbers don't mean everything in team sports, though, and maybe there's something to the notion that Rodgers hasn't been what the Packers have needed in an offensive CEO since the club's Super Bowl XLV win.
Ezekiel Elliott is a hated player on a hated team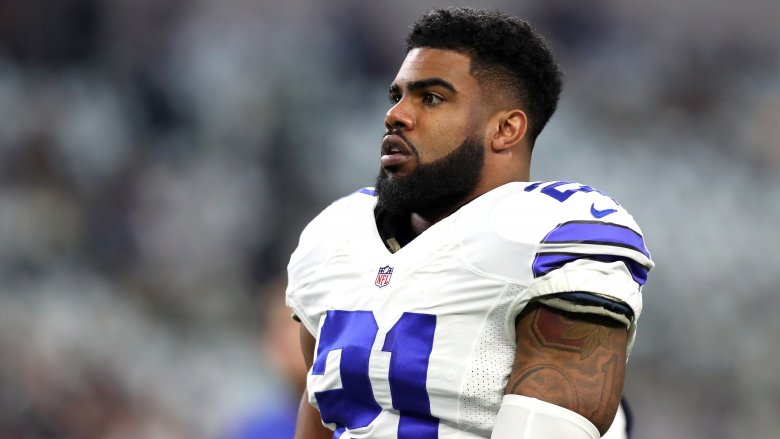 Tom Pennington/Getty Images
It's understood that the Dallas Cowboys aren't always the most lovable organization in pro sports. One does have to give the team some credit, though, for sticking by running back Ezekiel Elliott despite his receiving a lengthy suspension during the 2017 campaign for violating the league's personal conduct policy. When healthy and available to play, Elliott is one of the top ball-carriers in the game, a versatile offensive weapon capable of averaging nearly five yards per run and catching 77 passes in 15 games. At a time when running backs are seen as a dime a dozen, Elliott is special and should be paid more than most who play the position. 
But as retired offensive lineman Geoff Schwartz wrote for SB Nation in August 2019, Elliott may have chosen the wrong time to hold out for more money. Unlike a veteran who's been around the league such as Le'Veon Bell, Elliott chose this route before he accrued the necessary seasons as an active player to hit free agency. Fair or not, the Cowboys control his rights and how much he gets paid until he gets to the point where he can negotiate his next deal or be franchised by the club. Holding Dallas hostage, in a manner of speaking, may affect his popularity among fans of "America's Team."
Baker Mayfield has his fair share of critics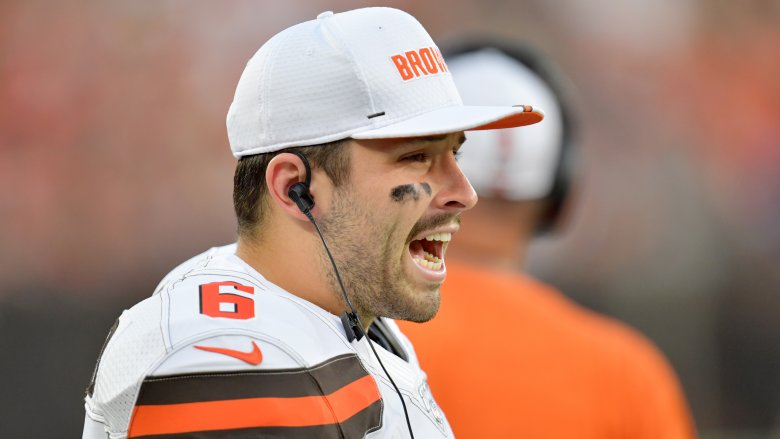 Jason Miller/Getty Images
The Cleveland Browns are banking on Baker Mayfield being everything those running the franchise in 2014 hoped Johnny Manziel would become after the team drafted that Heisman Trophy winner. Unlike the phenom previously known as Johnny Football, Mayfield was a hit right out of the gates for the Browns, as he set a league record for touchdown passes thrown by a rookie (27) and also earned 2018 Pro Football Writers of America Rookie of the Year honors. Add in that he shotgunned a beer while being filmed at a Cleveland Indians game, and he can do no wrong in the eyes of many sports fans who call Northeast Ohio home. 
As with any popular figure, though, Mayfield has his set of detractors. Fox Sports radio and television personality Colin Cowherd has taken so many shots at Mayfield during shows that even the Indians Twitter account has parodied his hatred of the quarterback. Cowherd isn't alone, though. WFAN's Jason Keidel wrote that Mayfield and the Browns "should win something" before criticizing other organizations such as the New York Giants, Odell Beckham's previous employer. While Keidel may be right, we can't help but wonder just how loud Mayfield and Beckham would get if they hoisted the Vince Lombardi Trophy while wearing Browns gear.
Odell Beckham Jr. has had quite the controversial career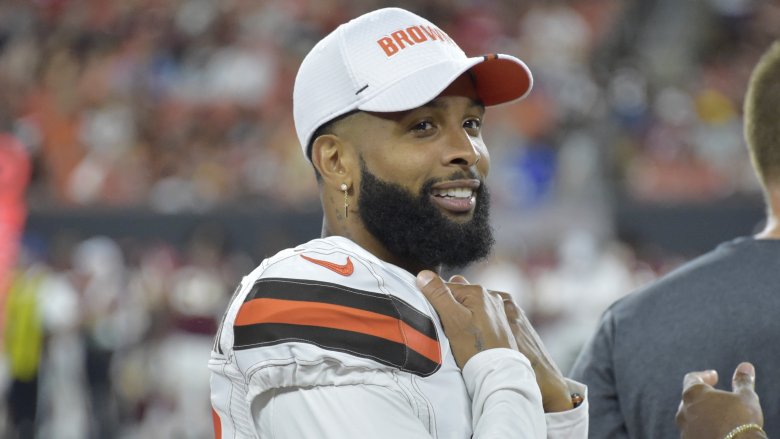 Jason Miller/Getty Images
Wide receiver Odell Beckham Jr. left as many negative memories as positive ones during his stint with the New York Giants. Big Blue fans will fondly recall that famous one-handed catch OBJ made versus the Dallas Cowboys on a Sunday night. They'll remember Beckham taking what seemed to be a standard slant pattern to the house on several occasions. They'll also remember how the gifted receiver with Hall of Fame talent needlessly threw Eli Manning under the bus during an ESPN interview and the fact that he missed 16 of 32 games because of injury woes from 2017 through 2018. 
The Giants trading Beckham to the Cleveland Browns in March 2019 seemed to be best for all parties. Beckham was able to join up with a promising, young team that features a signal-caller as brash and eccentric as the wideout. New York, meanwhile, took a step toward rebuilding its roster and moving on from the squad assembled by former general manager Jerry Reese. On paper and in the eyes of casual observers, Cleveland emerged the big victors of that transaction. But until Cleveland gets its act together, it'll be hard to tell.
Pretty much everybody hates Tom Brady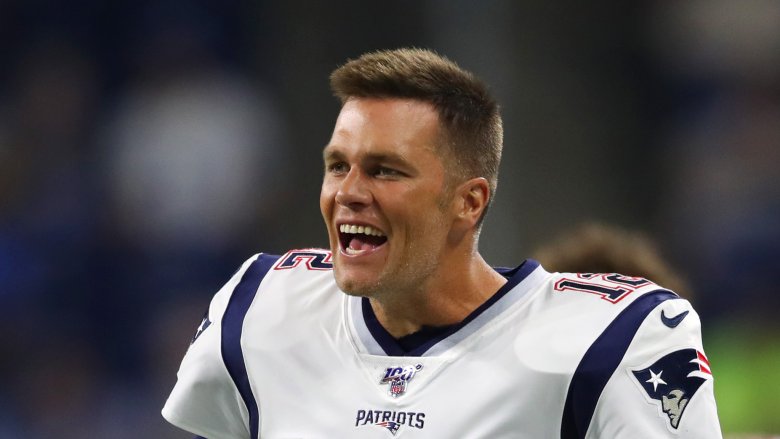 Gregory Shamus/Getty Images
Unless you're a fan of the New England Patriots, you're likely quite sick of Tom Brady. We get it, Tom. You're the G.O.A.T., a six-time champion and four-time Super Bowl MVP who has a supermodel for a wife, a fortune, and all of the avocado ice cream your heart could desire. Brady's most recent title came roughly half a year before his 42nd birthday, an occasion celebrated by NFL stars via a hilarious Yahoo! Sports video that included jokes about the quarterback retiring and giving others opportunities to chase rings. There's also that whole "Deflategate" thing that hasn't slipped our minds. 
Our feelings toward Brady are the epitome of "sports hate." The emotion stems from the truth that fans of 31 football teams wish they had a similar signal-caller starting for their beloved clubs. Brady has routinely claimed that he wants to continue playing until he's 45, meaning we're running out of seasons to root against him. As much as a lot of people (looking at you, New York Jets fans) won't want to admit it, football will be worse off once Brady rides into the sunset … probably after winning another Super Bowl.