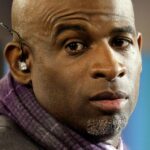 The Biggest Brawls In Football History
echo get_the_meta(); ?>
Contact sports breed the kinds of emotions inevitably expressed via fisticuffs. Heck, this reality is one reason the NHL allows fighting to a point. Granted, that league prefers to limit such encounters to one-on-one battles, as brawls that involve players leaving their benches lead to lengthy suspensions and costly fines. The NFL, meanwhile, has strict rules against players getting into shoving matches, let alone coming to blows, but things naturally get out of hand now and again. A combination of trash-talking, testosterone, and heavy hits can draw even the calmest football player into a brawl he never envisioned when he first took the field on an NFL Sunday. 
Football fans may not always want to admit it, but these brawls entertain those of us watching from the stands, a local establishment, or our couches, especially when it's our favorite team that emerges from a fight as the victor. These scrums make for explosive and, in some occasions, humorous highlights featured on networks like ESPN. After all, what's not to love about two coaches employed by the same team taking shots at each other on the sideline? Sometimes, a player can spark a brawl merely because of where he decided to take a pregame jog an hour or so before kickoff.
Jacoby Brissett annoys the Buffalo Bills
New England Patriots quarterback Tom Brady was serving his "Deflategate" suspension in the fall of 2016 when Jacoby Brissett was called into action to start for the Pats. In October, Brissett, a third-round pick from that year's draft, warmed-up for a road game versus division rivals the Buffalo Bills by jogging near the opposing bench along with fellow rookie Malcolm Mitchell. Bills safety Robert Blanton reacted by shoving the first-year signal-caller, other Buffalo players jumped into the fray, and, as Jim McBride of the Boston Globe wrote, even New England wide receivers coach Chad O'Shea was a victim of a shove. 
Winning is the best revenge in sports, so teaches the famous adage, and Buffalo enjoyed the last laugh at Gillette Stadium that afternoon. The Bills held Brissett and the Patriots scoreless en route to a 16-0 win, a result that ultimately began the end of the QB's New England career. Once Brady was eligible to return to the lineup, the Patriots placed Brissett on injured reserve because of a thumb injury he suffered the week before the loss to the Bills. In September 2017, New England traded Brissett to the Indianapolis Colts for receiver Phillip Dorsett. One interesting note: Per ESPN's Mike Rodak, only six Buffalo players from the win against Brissett remained with the Bills as of early December 2017.
Andre Johnson vs. Cortland Finnegan
By November 2010, cornerback Cortland Finnegan had earned himself a reputation as somewhat of a dirty defensive player fined by the NFL on multiple occasions. That month, he started for the Tennessee Titans in a road game against wide receiver Andre Johnson and the Houston Texans. With Houston leading 17-0 halfway through the fourth quarter, Johnson shoved Finnegan during and after a play. The two seemed to come to an agreement ahead of a third-and-seven that they would settle the matter at the next snap of the ball, and it was Johnson who stood tall when all was said and done. 
Following a brief wrestling match, Johnson landed multiple punches to his opponent before a ref stepped in and saved Finnegan from an additional beating. Seconds after they were separated, members from the Texans and Titans got into a different short-lived brawl. As explained by ESPN, both Johnson and Finnegan earned ejections and equal $25,000 fines for their involvement. In October 2016, NFL.com shared a video featuring incidents that preceded the fight and also a post-game apology from Johnson. We don't want to speak for the wideout, but we're not convinced he truly regretted his actions.
William Green and Joey Porter brawl before a game
Leave it to the 2004 Cleveland Browns to lose both before and during a game. Ahead of facing hated AFC North foes the Pittsburgh Steelers, Cleveland running back William Green found himself in an argument with Pittsburgh linebacker Joey Porter, one of the most-feared tacklers of his era. Green could've walked away, but he instead decided to step up to the plate for his team after Porter spit in his face. Green, it turned out, chose poorly. Porter landed the first punch and then a few parting blows before individuals from both clubs ended the brawl. All Green earned for his troubles was an ejection and a bloody lip. 
Like Green, Porter was also sent to the showers before playing a single down that Sunday. The Steelers hardly missed him, as Pittsburgh jumped to a 21-point lead and, eventually, won the game 24-10. One unexpected result from the fight was James Harrison becoming a lineup mainstay for the Steelers. He started over the ejected Porter, as Jeff Hartman of Behind the Steel Curtain explained, and the linebacker led Pittsburgh in tackles that afternoon and eventually became a two-time Super Bowl champion, a five-time Pro Bowl selection, and the 2008 Associated Press Defensive Player of the Year.
George Teague knocks Terrell Owens off the star
It may surprise you (insert sarcasm font) to learn that outspoken diva wide receiver Terrell Owens made enemies around the NFL over the years. In September 2000, T.O. traveled down south with the San Francisco 49ers to face the Dallas Cowboys at the home stadium of "America's Team." After catching a touchdown pass delivered by quarterback Jeff Garcia, Owens sprinted from the end zone to midfield, where he posed in the center of the famous star. Dallas running back Emmitt Smith responded in kind following a rushing score, which led to Owens returning to midfield and spiking the ball in the center of the star after his second TD.
Dallas safety George Teague had seen enough. He belted Owens from behind to put a quick stop to Owens' celebration, which was the only time during the game Teague managed to stop the receiver during San Francisco's 41-24 romp. You probably think that's the end of the story. You'd be wrong. As Mark Inabinett of AL.com wrote, Owens was still trash-talking Teague as of January 2019 (two thousand nineteen!). "George, it didn't hurt," Owens said while appearing on Kevin Hart's podcast "Cold as Balls." "It was real weak. Just like your game — it was real weak. I mean it was weak." Of course, the irony is that Owens played for the Cowboys later in his Hall of Fame career.
Buddy Ryan punches Kevin Gilbride
Houston Oilers defensive coordinator Buddy Ryan and offensive coordinator Kevin Gilbride were on the same team during the 1993 NFL regular season. You wouldn't have known that, though, by watching the two interact with one another throughout the campaign. Their rocky relationship suffered an additional blow, both literally and figuratively, when Ryan swung his right fist toward the left side of Gilbride's head during a game against the New York Jets. After the fact, seasoned broadcaster Mike Patrick called it "one of the most bizarre set of circumstances that I've ever seen, and I've been covering football for a long, long time." 
The Oilers probably thought things between the two couldn't get any worse. As explained in the New York Times, the following quote from Ryan about his fellow coordinator ran in the Philadelphia Inquirer after the punch heard around the league: "He's not going to run over me the way he runs over some people. He's a wimp. He's got no business coaching in the pros. He should be selling insurance." Neither Ryan's vocal outbursts nor his attempted start of a brawl prevented the Arizona Cardinals from hiring him as the franchise's head coach in 1994. He tallied a 12-20 record in two seasons with that organization.
Bears and Cardinals get into a preseason brawl
There may eventually come a time when the NFL preseason either ceases to exist or is drastically reduced to a couple of games combined with a handful of scrimmages. Back in 1986, the Chicago Bears and St. Louis Cardinals used an exhibition contest to reignite a long-standing rivalry and generate arguably the greatest preseason highlight in league history. With about five minutes remaining in the third quarter of the meaningless game, a massive brawl broke out between the two clubs on the sideline following a routine first-down pass. That was one of a handful of skirmishes during an offseason walkthrough that probably should have been halted early for everybody's benefit. 
According to the New York Times, Chicago offensive tackle Keith Van Horne and three St. Louis players were ejected from the game, and NFL commissioner Pete Rozelle fined 51 players. Legendary Chicago head coach Mike Ditka offered no apology when speaking with reporters after the game. "Nobody is going to back down from the Bears," Ditka said, per United News International (h/t South Florida Sun-Sentinel). "That's just going to be another notch in their belts if they stand up to us." St. Louis won 14-7, but few, if any, remember the game because of the score.
Saints and Texans throw hands in practice
Fights between teammates and opposing NFL teams during practices and scrimmages are more common than some might think. Outdoor temperatures are scorching during those summer sessions. Players and coaches are all ready for the action to matter. Some of the players involved are doing anything possible to impress coaches, earn jobs and, in some cases, extend their careers. 
In August 2009, the New Orleans Saints and Houston Texans prepared for that year's season together with what were supposed to be helpful and friendly practices. As Chuck Cook of The Times-Picayune wrote, four fights broke out between the two teams during one single workout. New Orleans tight end Jeremy Shockey, known as a hothead during his days with the New York Giants, was a participant in the fiercest fight of the afternoon. 
"It's 'cause of the heat," Darren Sharper told a swarm of reporters once things between the opposing sides cooled. "I haven't seen this many fights in my whole career," Sharper added. The Saints crushed the Texans 38-14 in the game that didn't include a historic preseason brawl, to the delight of both coaching staffs.
Brandon Jacobs squares up with Albert Haynesworth
With the New York Giants dominating NFC East rivals the Washington Redskins to the tune of 38-14 in the fourth quarter of a December 2009 Monday Night Football showdown, New York quarterback Eli Manning ate a harmless sack. As Manning fell in the pocket, Washington defensive back DeAngelo Hall raced toward Big Blue running back Brandon Jacobs, presumably not to exchange holiday greetings. Jacobs, a trained boxer known for barreling-over would-be tacklers during his prime, made light work of Hall, sending the opponent to the ground before Washington defensive tackle Albert Haynesworth entered the conflict. 
While Haynesworth had the size advantage, it was Jacobs who threw the best-looking jabs of the two. The back also flashed some fancy footwork as teammates kept him yards away from Haynesworth, who continued to throw punches at anybody wearing a blue helmet. New York won the blowout 45-12. Later that month, ESPN's Adam Schefter reported the NFL fined Jacobs $7,500 and Haynesworth $10,000 for behavior that may have landed them on Santa's naughty list. 
Jacobs wasn't too bothered by the punishment. "I guess they did it, but that was expected," was his response to being fined.
Bengals-Steelers brawl history
The Pittsburgh Steelers and Cincinnati Bengals frequently haven taken the term "division rivals" to heart over the past decade, alone. As Andrew Joseph of AZ Central Sports wrote, James Harrison and Vontaze Burfict, two men rarely shy about delivering cheap shots, nearly started a brawl at midfield before a game in December 2015. In December 2010, over a dozen players from the two teams went at it following a Pittsburgh win. Per Cincy Jungle's Jason Marcum, individuals from the two clubs exchanged punches after a Steelers victory in October 2018. Television cameras only caught the aftermath of that fight. 
Unfortunately, players have suffered injuries due to questionable hits during games between the organizations. In January 2006, then-Cincinnati quarterback Carson Palmer tore multiple ligaments in his knee after Pittsburgh defensive tackle Kimo von Oelhoffen tackled the signal-caller low. That incident resulted in the NFL altering rules about where QBs can be hit. In December 2017, Pittsburgh wide receiver JuJu Smith-Schuster leveled Burfict with a blindside block that concussed the Cincinnati linebacker. The subsequent October, Burfict temporarily knocked Pittsburgh wideout Antonio Brown out of the game with a high and unnecessary forearm smash to the helmet. 
Needless to say, matters often turn ugly quickly when these teams meet.
Ikemefuna Enemkpali breaks Geno Smith's jaw over $600
One could almost feel sorry for quarterback Geno Smith. The New York Jets drafted him too early in the second round of the 2013 player-selection process, and the product of West Virginia never became the franchise savior for Gang Green before he and the organization parted ways in March 2017. Smith then found himself front and center in the controversy that involved New York Giants head coach Ben McAdoo ending Eli Manning's consecutive starts streak at 210 in November 2017, a decision that cost McAdoo his job and made Smith an enemy in the eyes of the other New York fan base. 
The most embarrassing hit Smith ever suffered as a pro occurred away from the field and television cameras in August 2015. According to ESPN's Rich Cimini and Adam Schefter, defensive end/linebacker IK Enemkpali, Smith's teammate with the Jets at the time, broke the QBs jaw with a punch after Smith refused to settle a debt of $600 over a plane ticket. The Jets released Enemkpali, who apologized for his actions after he signed with the Buffalo Bills. Meanwhile, Smith lost his starting job to journeyman Ryan Fitzpatrick, which likely only poured salt into the wound first opened by Enemkpali.
Past brawls between the Falcons and Panthers
Add the Atlanta Falcons and Carolina Panthers to the list of divisional opponents that dislike each other for reasons that go beyond the standings. As SB Nation's James Dator wrote, refs were forced to halt play multiple times in the third quarter of an October 2014 contest between the rivals due to after-the-whistle antics. Atlanta's Harry Douglas and Carolina's Josh Norman got into a wrestling match following a play, and Falcons' playmaker Devin Hester received an unsportsmanlike conduct penalty for smashing a Carolina player off a pile. Soon thereafter, Luke Kuechly and Jacquizz Rodgers, among others on the field, shared pleasantries. 
Enmity between the two organizations only grew following one of the uglier moments of the 2018 NFL regular season. In the second quarter of a September showdown, Atlanta's Damontae Kazee rocked Cam Newton with a dirty blow as the Carolina quarterback slid after rushing for a first down. Several of Newton's teammates immediately came to his defense, and two different fights began while medical staff attended to Newton. Kazee was tossed for his helmet-to-helmet hit, and he was fined $10,026, per ESPN's Vaughn McClure. One would think a league looking to make its product safer would distribute harsher penalties for such egregious unprofessionalism.
Deion Sanders and Andre Rison slug it out
Deion Sanders and Andre Rison were two of the flashiest players in the NFL during the 1990s. They were also teammates while with the Atlanta Falcons, meaning the two were quite familiar with each other's play, trash talk, and mannerisms when they met as opponents in October 1994 after Sanders signed with the San Francisco 49ers. The Niners destroyed Atlanta 42-3, thanks, in part, to a 93-yard pick-six from "Prime Time," and Sanders won both the war and the battle between the stars. 
In the second quarter of the game, Rison jumped off the line of scrimmage and delivered a two-handed shot to Sanders, who retaliated with a pair of left hooks. From there, somebody should've rung a bell. Both men landed blows, and it appeared one last left from Sanders rocked Rison before refs intervened. Per the Associated Press (h/t Los Angeles Times) the two hugged near midfield after the game. In 2017, Sanders called the fight an "ignorant altercation" while speaking on NFL Network. "As I look back over my career, that's one of the things I truly regret," Prime said.
Rams and Giants go at it all game in 2014
Yes, we understand the embedded video is nearly 12 minutes long, but watching it can help one appreciate why the New York Giants and St. Louis Rams brawled in the second quarter of the game played on December 21, 2014. Men from both teams talked smack after making plays, and wide receiver Odell Beckham Jr., a rookie at the time, poured some fuel onto the fire with a touchdown celebration he performed a couple of steps from an opposing player halfway through the first quarter. It also probably didn't help that Beckham appeared to yell something toward the St. Louis defensive back before his dance. 
With 2:13 to play in the opening half, St. Louis linebacker Alec Ogletree, who played alongside Beckham in New York during the 2018 campaign, slammed OBJ into the sideline with a late hit. Beckham kicked at Ogletree, and a melee ensued. New York players Damontre Moore and Preston Parker along with Rams defensive end William Hayes were all ejected for throwing punches, but several others also could've been tossed. As Jordan Raanan of NJ.com wrote, nine players were fined for their roles in the commotion.