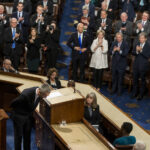 Bizarre Things United States Congress Members Do In Their Free Time
echo get_the_meta(); ?>
While most politicians can seem like robots, repeating the same stump speeches and talking points and seemingly obsessed with nothing more than the deficit and archaic rules about procedure, it turns out, they are human. That means they need food and water just like the rest of us, and in their spare time, they like to relax with a good ol' hobby.
But many politicians seem to pick hobbies meant to make them look good to their constituents. Anyone can like baking or exercising or playing with their dog. That doesn't tell us anything about the politicians as people, and maybe that's how they want it. They need to be generically normal so they can appeal to a broader base and get those sweet, sweet votes.
Occasionally though, you get a politician who lets their freak flag fly. They have a weird hobby or pastime they're obsessed with, constituents be damned. Even if you disagree with them politically, you have to respect their choice of leisure activity. These are the bizarre things United States Congress members do in their free time.
Rep. John Curtis owns over 300 pairs of socks
Rep. John Curtis (R-Utah) only entered Congress in 2017, but he immediately shot to the top of the list of politicians with crazy collections. Curtis owns over 300 pairs of socks. And not your standard black dress socks — all socks with crazy colors and patterns. When he was elected, the congressman decided to bring half of them to Washington, D.C. and leave the rest in Utah, which he told Roll Call was "kind of like leaving your kids at home." It also meant having to organize them all over again, since Curtis is such a neat freak he keeps them in bins separated by color, with special bins for his different holiday-themed socks.
While these days lots of men wear crazy socks, Curtis claims he was ahead of the game. The collection began in 2011, when he bought some stripy socks on a discount rack. He and a friend decided to look for more. It became a hunt, looking everywhere for weird socks. Soon he became known for his socks, and people started giving him them as gifts. The collection got a bit out of control, and when Curtis finally counted and realized he had 300, he tried to give a bunch away, but it barely made a dent.
The socks have been good for his political career, too. Curtis' socks became an easy way for constituents to approach him, even if he was just walking down the street.
Sen. Patrick Toomey took up beekeeping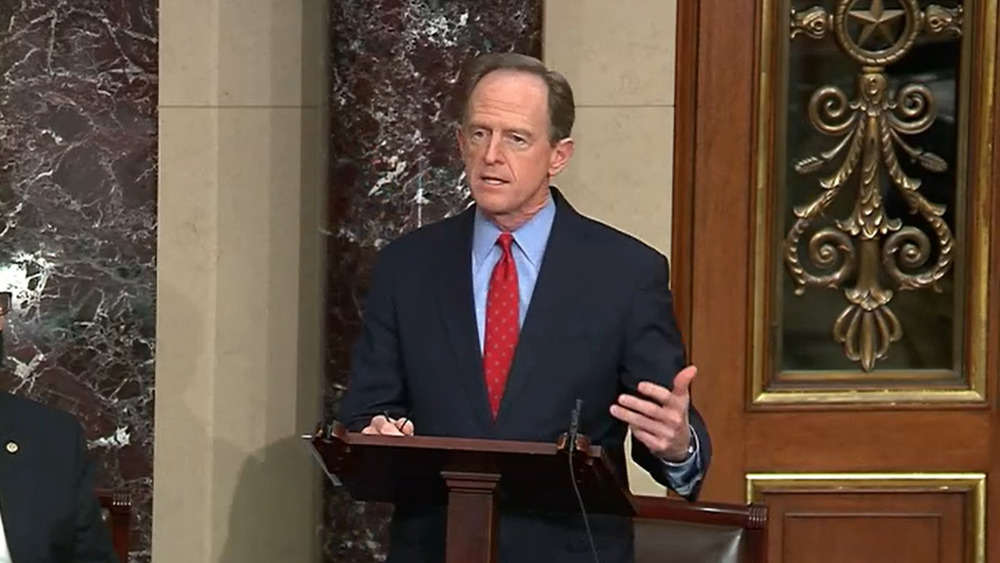 Handout/Getty Images
The painful barbs from politicians on the other side of the aisle are to be expected. Actual stings that cause your hand to swell up? That's just a problem for Sen. Patrick J. Toomey (R-Pa.). According to Roll Call, the senator became interested in beekeeping when his old college roommate sent him a video about it in 2015. But it wasn't until the 2016 election finished that he had time to take up the hobby himself.
While he only has hives at his home in Pennsylvania, not Washington, D.C., Toomey checks the hives every day he's in his home state, treats the bees for parasites, makes sure they are well-fed with sugar water, and does a full inspection once a month. The first year, he got seven gallons of honey, which he packaged in "Toomey Family Honey" branded jars and took back to the capital with him.
Toomey says the most fascinating thing about beekeeping is how the evolutionary process allowed bees to perfect such a complicated undertaking, with no one controlling it. But politics does manage to creep in, even to a hobby as innocent as beekeeping. Toomey lost an entire colony suddenly in March 2018. This is a problem facing many beekeepers, the seemingly out of nowhere mass deaths of their hives. Many think this is down to climate change. But the Republican senator, keeping to the expected conservative political line, doesn't believe this is why the bees are dying.
Rep. Mark Pocan combines magic and politics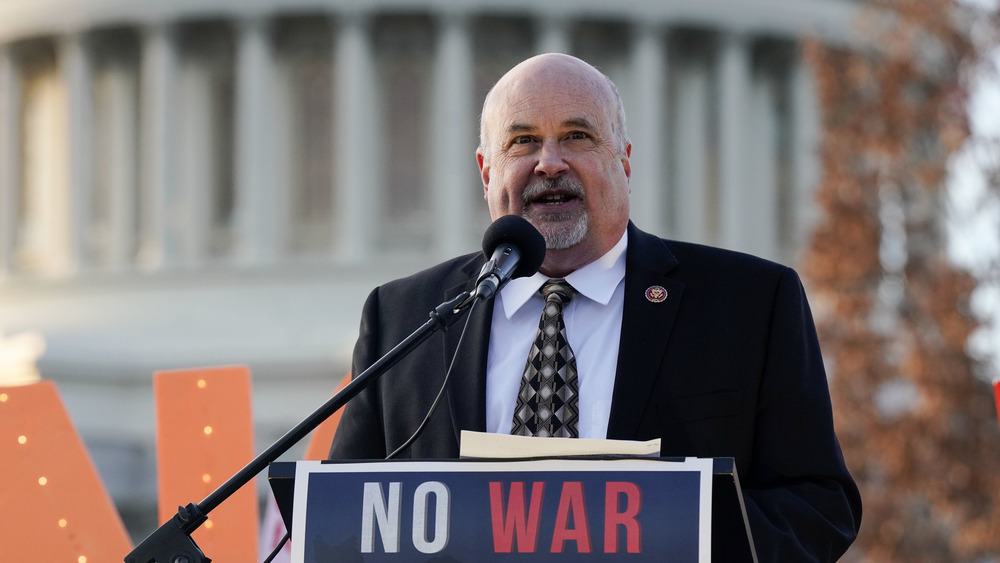 Leigh Vogel/Getty Images
Can you ever really trust a politician? Probably not. Which means they must make naturally great magicians, experts at misdirection and sleight of hand. More of them should take up the hobby. So far, only Rep. Mark Pocan (D-Wis.) has.
But the congressman took up magic long, long before he got into politics. According to GovTrack Insider, Pocan started learning tricks at 8 years old and got so good, he won top junior magician in Wisconsin when he was 14. Then he helped pay for his college education by doing magic shows. So of course, when he got to Washington, D.C., he wanted to keep up with his magic hobby.
He says he immediately had an idea how to combine magic and politics, but he and his staff worried about not being taken seriously if he didn't get some actual government experience under his belt before becoming that weird magician guy. But after a couple years, he got to unleash his talent. Pocan started posting YouTube videos on "Magic Mondays," where he would get viewers interested with a magic trick but explain boring political stuff while he was doing it, like a high school teacher trying to be cool. Tricky, but effective. Unfortunately, even with his extensive magic experience, Pocan didn't have enough tricks in his repertoire, and even though he learned tons of new ones for the videos, over time he had to stop posting every week.
Sen. Joni Ernst spends her mornings ruck marching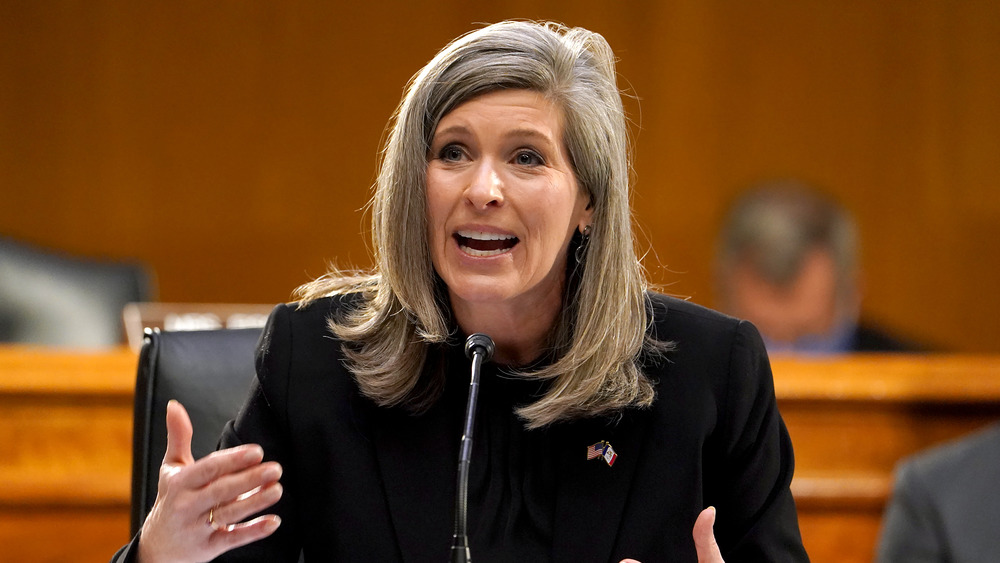 Pool/Getty Images
If you went to work for Sen. Joni Ernst (R-Iowa), you'd obviously want to agree with her policies and her vision for the country. But you would also need to be in really, really good shape. Because the senator likes nothing better than to start her mornings with a scenic walk around Washington, D.C. Unfortunately for the staff members who accompany her a few times a month, this is less a leisurely stroll and more a hike straight out of basic training.
Called a "Ruck March," according to ABC Local 24, Ernst got into this dawn torture when she served with the Iowa National Guard. In the capital, these walks start well before sunup. After strapping on a 40-pound "military style" backpack, Ernst and her staffers trek around the Senate offices buildings and the National Mall. The senator calls this an "easy walk" and "a great time to have conversations." Or, you know, gasping for breath and collapsing.
Fortunately, her staff isn't forced to participate, although they say they are "gently encouraged to attend" and it's "difficult to say no" since their boss loves the exercise so much. If they do join the ruck march, Ernst says they learn an important message about teamwork that translates to politics. It's about pulling together as a group, no matter their politics or fitness level. Plus, the feeling of accomplishment once they return to the Capitol makes them "ready to take on whatever Washington may bring."
House Speaker Nancy Pelosi can't live without the New York Times crossword puzzle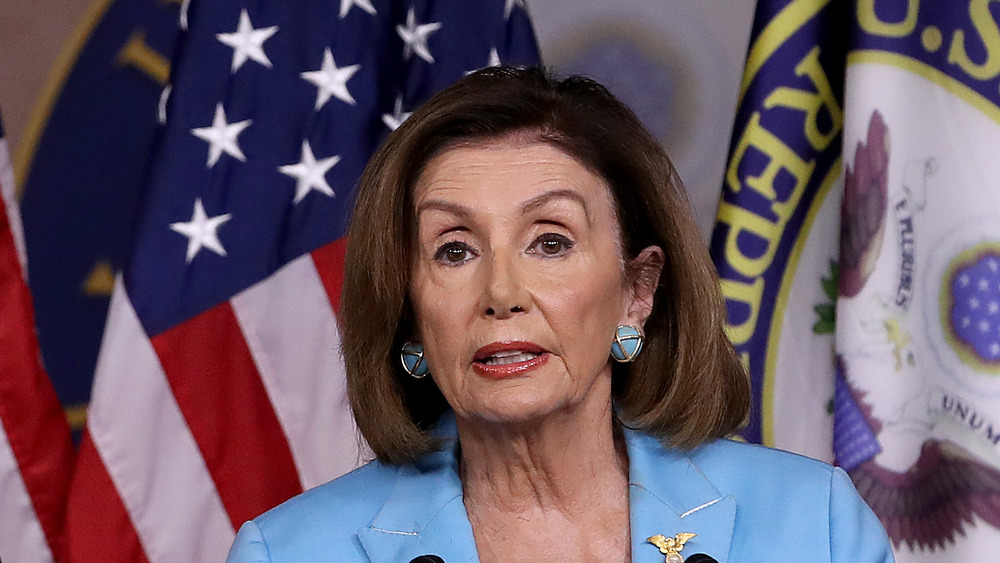 Win Mcnamee/Getty Images
House Speaker Nancy Pelosi (D-Calif.) has a busy life. Even 15 years after most people retire, she's still a key part of running the government. So she probably has a lot less time for hobbies than other members of congress, which might be why hers is much simpler. But it's no less an obsession — Pelosi told The Atlantic, her "main, absolute must-do" is TheNew York Times crossword puzzle.
She calls it her "real relaxation," although it sounds like Pelosi can get worked up when she doesn't get to complete the crossword every day. The night before talking to the magazine, she said she'd been up until 2 a.m., just so she could do the Sunday puzzle she'd had to skip because of, you know, government responsibilities.
According to one biography of the House speaker, the obsession may have started in a time of desperation. Pelosi and her husband had five children in six years, and she chose to stay home and care for them. She didn't get help, either because no one else wanted to take on five young children or because she was too picky about the help that was available. As anyone who has watched a child for even a few hours knows, you get no time to yourself. So when Pelosi did get a few minutes each day, by some miracle, she would do TheNew York Times crossword while eating ice cream.
Rep. Alexandria Ocasio-Cortez has a very complex skincare routine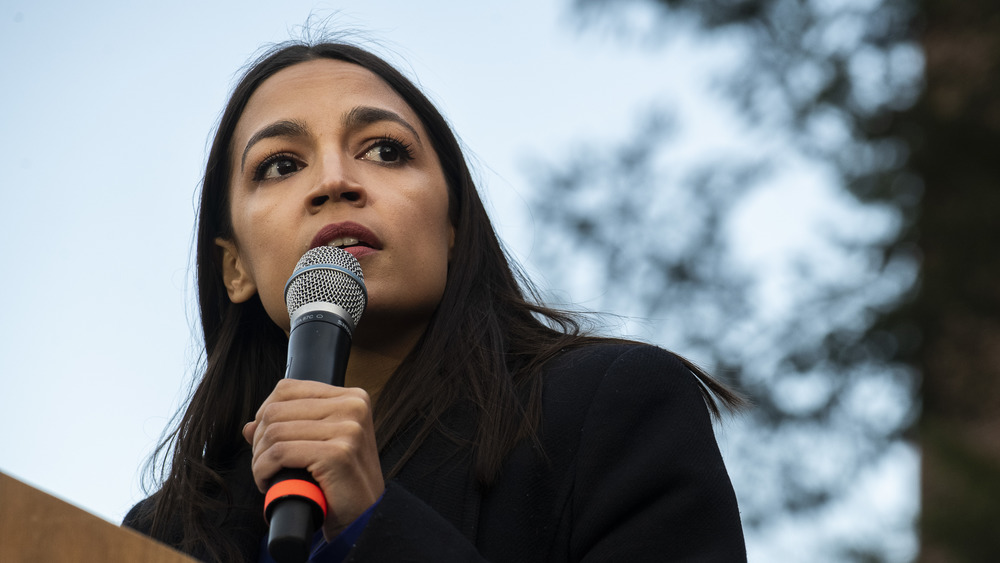 Brittany Greeson/Getty Images
Rep. Alexandria Ocasio-Cortez (D-N.Y.) is a controversial lawmaker, and her opponents have attacked everything from her name, to her race, to her past jobs. So it's especially important not to delegitimize this female lawmaker by concentrating on her looks. But plenty of people couldn't help but notice that AOC has ridiculously nice skin. And so many asked about her skincare routine, she finally share it on Instagram (via the Guardian).
Turns out that while she might have good genes, she still puts a ton of work into keeping her skin gorgeous. Ocasio-Cortez said skincare is a "straight-up hobby of mine" that involves a lot of research, including "reading about compounds and studies." The self-identifying "science nerd" broke her routine down into three steps, but considering each of those steps have multiple steps, that makes it sound a lot easier than it is. In reality, her routine is similar to the South Korean ten-step K-beauty process and "scientific consensus."
Her tips include never, ever letting a product with alcohol in it near your skin and to make sure you are nourished with active compounds and Vitamin C. But her routine goes past what she uses to clean and rejuvenate her skin. AOC also avoids dairy, since she noticed that dairy products made her break out. She also avoids touching her face (which was probably a helpful habit once COVID showed up) and says you need to wear sunscreen every single day.
Sen. Rob Portman is a talented kayaker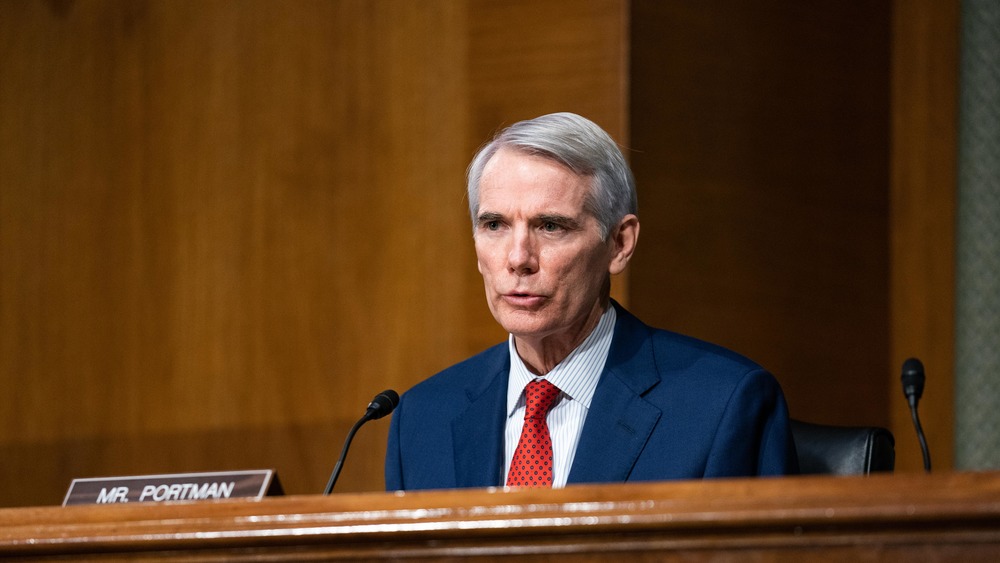 Pool/Getty Images
Sen. Rob Portman (R-Ohio) loves the outdoors, which shouldn't be surprising when the other option is spending your time in Congress. When REI asked Portman what his "most memorable outdoor experience" was, he proceeded to tell a story about when he and four friends literally almost died while canoeing a creek that was swollen after a big rain, which… sure, that would be memorable. Apparently, they should have gone with kayaks but decided to try canoes instead, and after a "wild ride," they found their boats were now submarines. Three of them bailed out and made it to shore and panicked when they couldn't find their fourth friend. (He was fine, but it was a scary time until they found him.)
But that bad decision wasn't down to lack of experience. Portman is a serious kayaker. His favorite boat is the one he took to kayak the entire 1,900 miles of the Rio Grande back when he was in college. He's also tackled the Colorado River and the Yangtze in China.
But Portman won't turn down kayaking on a river just because it's not a ridiculously hard one. According to Roll Call, he enjoys trips on the Cuyahoga River in his home state, and when in Washington, D.C., he volunteers with Team River Runner, a group that helps disabled veterans get in kayaking. And he regularly participates in the annual Ohio River Paddlefest, a "friendly float" he can take part in with his children.
Rep. French Hill is into conservation … for some not so nice reasons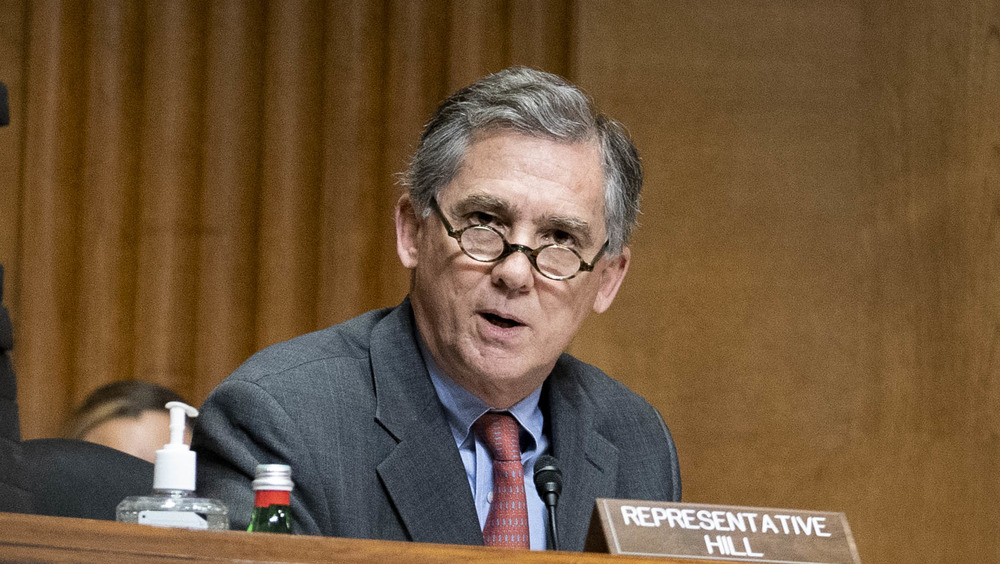 Pool/Getty Images
Rep. French Hill is a Republican from Arkansas, so it might be surprising to learn he is a "long-time supporter" of Ducks Unlimited. The nonprofit's website explains how it supports wetland conservation, restoring duck habitats, conducting hundreds of studies, and helping landowners understand how to protect the waterfowl on their land.
So why would a Republican be into something so green? Oh right. So he has more ducks to kill. Hill is all about duck hunting. He told the Congressional Sportsmen Foundation that his area of Arkansas "possess[es] the world's greatest duck hunting" thanks to all the rice grown there. In an op-ed he cowrote for the Arkansas Democrat-Gazette, he also called his state "the mecca of duck hunting" plus "a world-renowned haven" for shooting Daffy. In fact, he says it "isn't just a hobby; it's a way of life."
But it's so hard to limit oneself to just one type of animal to kill. If the wetlands do dry up, Hill has plenty of other options since he says he also loves "deer and turkey hunting. I never turn down the opportunity to upland hunt for dove or quail. And in Arkansas, there's nothing better than a perfect day with the breeze and the right temperature to fish for trophy bass. We're also blessed with terrific tail water streams and when I have a chance I enjoy fly fishing for trout." That's a lot of bloodsport.
Rep. Doug LaMalfa is a big fan of fixing up classic cars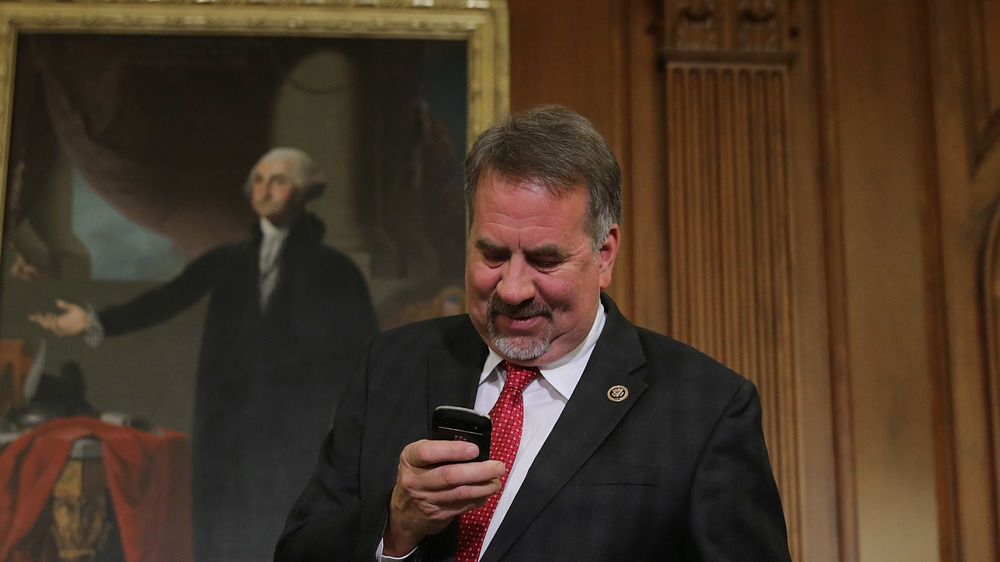 Chip Somodevilla/Getty Images
Rep. Doug LaMalfa (R-Calif.) learned all about being a "gearhead" from his father and grandfather when he was growing up, according to the Specialty Equipment Marketing Association (SEMA). If LaMalfa wasn't at school or working on their farm, he was messing around with cars. He loved it so much that as soon as he turned 16 he took out a loan to buy a pickup truck, which he worked on before upgrading to a fancier hotrod. And the hobby just spiraled from there, putting him in a "class by himself," even in a Congress full of petrol heads.
He does own some beautiful cars, all of which he fixed up himself, and in some cases did major modifications. It's unclear how many cars LaMalfa owns in total, but SEMA says that in August 2019, his "fleet [included] Ford trucks from '34 and '50, four Mustangs ('65, '68, '03, and '13), a '69 Torino Talladega, a '72 Pantera, and '55 and '56 Thunderbirds." Some of these had been on his parent's farm since before he was born.
LaMalfa also fights regulations he feels might make his hobby less fun, which unfortunately usually means worse for the environment. This included trying to change a law so that cars built between 1976 and 1980 could pollute to their heart's content. He also successfully fought a provision that would have made it illegal to turn regular road legal cars into race cars.
Sen. Ted Cruz is your typical gamer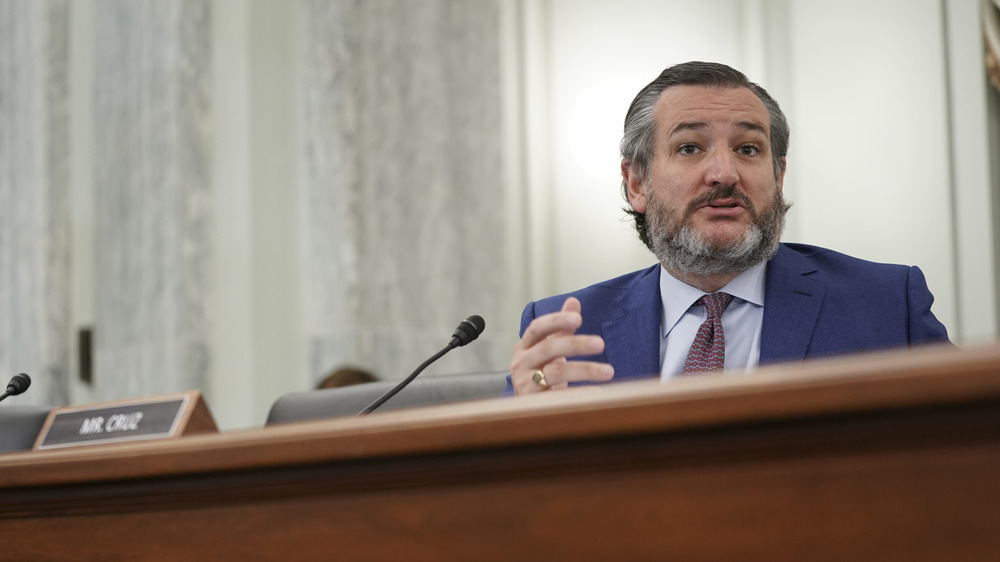 Pool/Getty Images
As the years go on, and more politicians who were kids in the 90s are elected to Congress, playing video games won't be a notable hobby for lawmakers. But it's still slightly odd, since in 2020, Business Insider says the average age of a representative is 57.6 and the average age of a senator is a whopping 62.9. It's not just the age, though, it's also the temperament. And there are few people who don't have an opinion on the temperament of Sen. Ted Cruz (R-Texas).
So it might be surprising to know that he enjoys gaming. Cruz told US Weekly he got his first video game, Pong, when he was just 6 years old. An article on his video game addiction in the Daily Beast recorded he spent his youth playing on Nintendo and Atari, as well as down at the arcade. His college roommate says they would stay up until dawn playing games like Super Mario Bros.
These days, Cruz won't let himself have a console, because if he had one, he would "use it far too much." (How would he find the time to attempt to disenfranchise people?) Instead, he plays games on his phone, using it as a way to bond with his daughters. While the Daily Beast article was mostly a puff piece designed to make Cruz look more relatable, he did manage to take issue with it. Cruz took to Facebook to set the record straight — he was not on level 217 of Candy Crush, as reported, but 357.
Denver Riggleman is the Bigfoot romance guy … but there is a lot more to it
Okay, so technically Rep. Denver Riggleman (R-Va.) lost his House seat in 2020, but he definitely deserves to be on this list. Because while his name might not ring any bells, his hobby made the news in a big way during the 2018 election cycle — he hunts Bigfoot.
Well, sort of. He's definitely been on trips looking for Bigfoot. And he wrote a book about looking for Bigfoot. And the Bigfoot, let's say, "romance" that he self-published made it onto The Late Show with Stephen Colbert. But Riggleman doesn't actually believe in Bigfoot, according to a profile in The Washington Post. It's just a hobby that got extremely out of hand. Like when he told his wife they were going on an "exotic" hiking trip for their wedding anniversary and ended up paying $5,000 to hang out in the woods with people who sang lullabies to Bigfoot and debated with "religion-like conviction" whether Bigfoot has a gluten intolerance. (His wife, understandably, was less than thrilled.) In Congress, Riggleman wasn't afraid to show off his Bigfoot love, wearing Bigfoot socks and decorating his office with Bigfoot figurines.
Amazingly, his years of studying not the cryptozoological beast but the people who believe in it prepared him for modern politics. He saw the same types of people willing to believe political conspiracy theories and the same grifters there to make money off those beliefs.