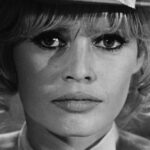 The Untold Truth Of Brigitte Bardot
echo get_the_meta(); ?>
Not many foreign stars have achieved such a level of fame that their faces are instantly recognizable on a global scale. Brigitte Bardot, screen vixen of the '50s and '60s, did just that — without crossing over to Hollywood, unlike her European contemporaries, the Italian Sophia Loren or German Marlene Dietrich.
Bardot's hook was her beauty; Bob Dylan once told Playboy that his first song ever written was dedicated to her, while John Lennon was allegedly "obsessed" with her (via International Business Times). Even Jane Birkin, Serge Gainsbourg's longtime lover (who also had a tryst with Bardot), couldn't deny her attraction. As she told Vanity Fair of the time the pair filmed "Don Juan, or If Don Juan Were a Woman," she was "intrigued" by the French star. "I wanted to see every portion of her body to see if she was as beautiful as I thought she was, and she is." She added to the mag, "There's not one fault in the woman."
As gorgeous as she was, Bardot's life wasn't exactly a breeze, and her complicated life with the press has only contributed to her notorious privacy. When asked about this during an interview with "Personne ne Bouge," the starlet merely replied, "I like to show only the best of myself," with a giggle. From the highs of her career to the lows, this is the untold truth of Brigitte Bardot.
Brigitte Bardot was a ballerina and a model in her youth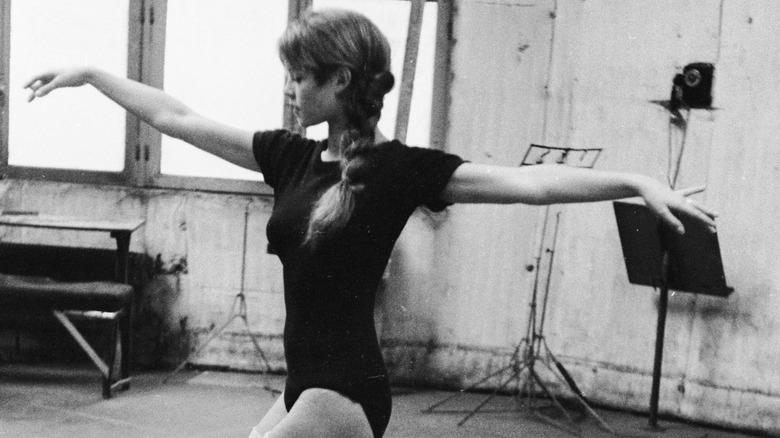 John Sadovy/Getty Images
Brigitte Bardot was born to wealthy and conservative parents on September 28, 1934. Her father, Louis, was "an industrialist" and poet, while her mother Anne-Marie, lived a high-society life, taking an interest in "fashion and ballet" (via France Today). Living in an apartment in Paris' swanky 16th arrondissement, the family was far from poor, with Brigitte's parents emphasizing manners and education for both herself and her younger sister, Marie-Jeanne.
According to Biography, as a teenager, the future star was a ballerina, studying at the National Superior Conservatory of Paris for Music and Dance — which no doubt helped Brigitte achieve her now-iconic elegant and straight posture, per France Today. From there, Anne-Marie got her daughter into modeling, and by the time Brigitte was 15 in 1949, she graced the cover of Elle magazine, in turn, making history. "Women of my generation all remember her first cover," recalled fashion historian Nicole Parrot to The Guardian. "She represented something that had never had its place before in society or in fashion: that of the jeune fille."
The "jeune fille," according to France Today, was a fresh look; the clothes represented a "prim and proper teenage girl" — much unlike Christian Dior's "New Look," which was formal and structured, and that didn't do much to represent France's young girls of the time.
Brigitte Bardot married the man who discovered her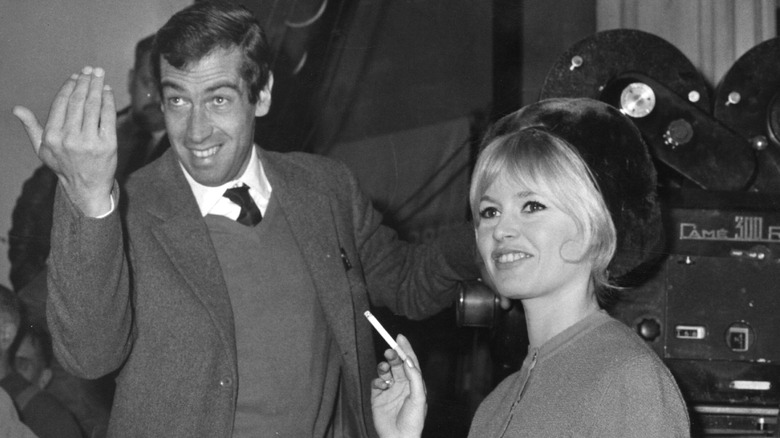 Keystone/Getty Images
Brigitte Bardot continued to find work as a model in her late teens, and after snagging yet another cover of a May 1950 issue of Elle magazine, she finally started attracting big names in the film industry, too. According to France Today, one of those big names was director Marc Allégret, who, according to the outlet, was known for sniffing out female talent. Allégret decided to send his assistant, Roger Vadim, to meet Bardot, and while she ultimately didn't get cast in Allégret's latest project, she snagged the assistant's heart, instead.
The budding star's parents disapproved of the pair dating, even "[threatening] to send [Bardot] away to England" (via France Today). Tragically, this resulted in a suicide attempt by the young model, which ultimately pushed her parents to allow the pair to see one another — on the condition that Vadim didn't marry Bardot until she was 18.
The duo finally wed on December 21, 1952. A mere four years later, Vadim and Bardot made history when the filmmaker cast her in the first movie he made, "And God Created Woman," per the Los Angeles Times. The flick ultimately put Bardot on the map as an international screen vixen, solidifying the blonde's reputation as a seductress. "I did not invent Brigitte Bardot," Vadim wrote in his book, "Bardot, Deneuve, Fonda" (via The Washington Post). "I simply helped her to blossom."
If you or anyone you know is having suicidal thoughts, please call the National Suicide Prevention Lifeline​ at​ 1-800-273-TALK (8255)​.
Brigitte Bardot never wanted to become a mother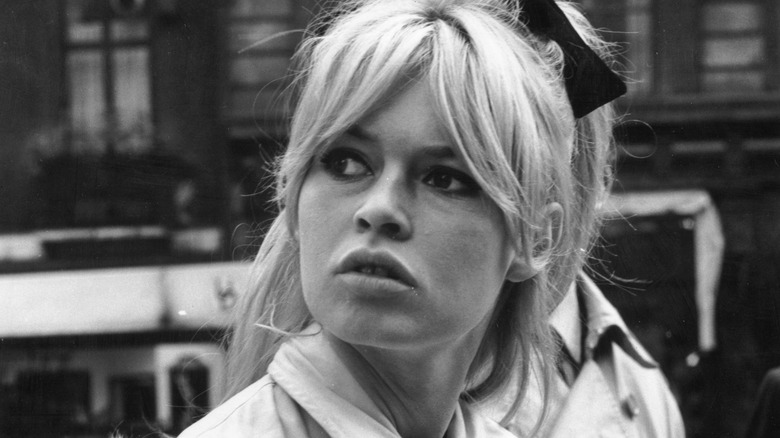 Evening Standard/Getty Images
Brigitte Bardot wasn't married to her first husband, Roger Vadim, for that long, divorcing in 1957, just under five years together as husband and wife. According to The Sydney Morning Herald, after quite a few flings, the blonde star finally settled down with her second husband, Jacques Charrier, in 1959 — the same year she found out she was pregnant with what would be her only child: her son, Nicholas. While this would be a time of joy for many mothers, Bardot, on the other hand, was mortified.
In her 1996 memoir, "Initiales B.B." Bardot revealed that she would "repeatedly [punch] herself in the stomach" in hopes to abort her child, writing, "I looked at my flat, slender belly in the mirror like a dear friend upon whom I was about to close a coffin lid" (via The Sydney Morning Herald). According to the Independent, the "Contempt" actor (and her publisher) had to cough up £28,000 "in damages for hurtful remarks about her son and [now] ex-husband." While her DIY methods of abortion were undoubtedly shocking, the most offensive passages included referring to her son as a "​cancerous tumor" and wishing she instead gave birth to "a little dog" (via Independent).
Unsurprisingly, Bardot never had the best relationship with her son (she lost custody of him in 1963), and the pair only reconciled sometime around 2014 "after she became a great-grandmother" (via The Sydney Morning Herald).
She was the first woman to 'have publicly displayed her sexual freedom'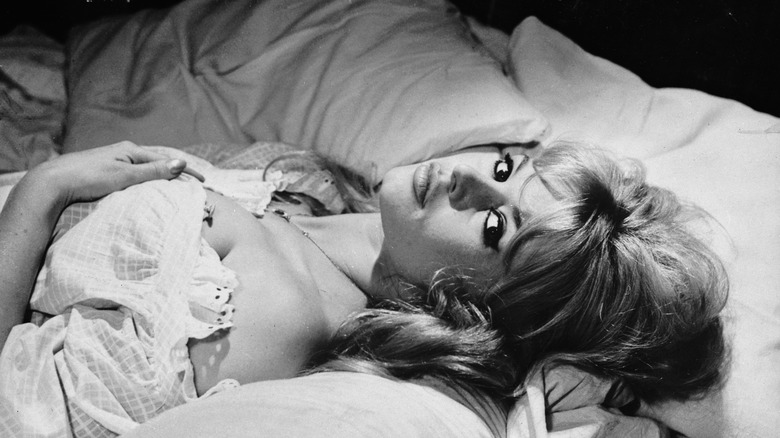 Keystone Features/Getty Images
Movies up until the 1960s didn't display the sort of sexually liberated heroines of today's time. According to Biography, Brigitte Bardot's 1956 debut flick, "And God Created Woman," stunned moviegoers with its provocative themes.
The film saw Bardot lustfully strutting around, playing with the hearts of her on-screen husband, his brother, and various other men. "I wanted to show a normal young girl whose only difference was that she behaved in the way a boy might, without any sense of guilt on a moral or sexual level," the blonde's husband at the time and director of the flick, Roger Vadim once explained, per Los Angeles Times.
According to Vanity Fair, the film didn't initially do well in France, and while it may have attracted the attention of the opposite sex in America, some states actually banned the movie, while "newspaper articles denounced the depravity of it all" (via The Guardian). All of this only boosted Bardot's appeal, as many were curious to see what all the furor was about. As biographer Marie-Dominique Lelièvre explained to The Guardian, Bardot is "the first woman to have publicly displayed her sexual freedom."
Did Brigitte Bardot kick off the French New Wave movement?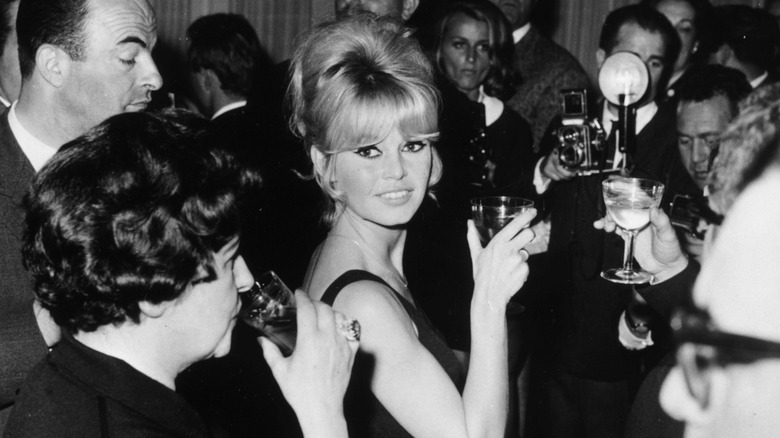 Keystone/Getty Images
The French New Wave movement in film often discusses its groundbreaking directors such as Jean-Luc Godard, François Truffaut, Louis Malle, and Alain Resnais, to name a few (via Britannica). The film movement itself, according to the essay "A Journalistic Slogan and a New Generation," is a " phenomenon of the new postwar generation" — a younger generation that wanted a change in its government, a change in France itself, and subsequently, a shift in filmmaking. As such, the movement touched on new fashion trends, "morals, values, [and] lifestyles."
Per NewWaveFilm.com, Brigitte Bardot's 1956 debut, "And God Created Woman," is considered by many the first New Wave flick. According to the outlet, the film represented what the movement stood for: promoting "beauty and youthful rebellion." The press took notice immediately, writing, "[Director Roger] Vadim's cinema creates a new image of the young French woman" (via "A Journalistic Slogan and a New Generation").
While Bardot's film wasn't exactly a hit everywhere (it left the Vatican in shock, while it was "banned in several countries," per Los Angeles Times), "A Journalistic Slogan and a New Generation" notes that a vast number of young French women "identified" with Bardot's character of a sexually liberated woman.
Her affair with Serge Gainsbourg resulted in two iconic songs
Joining the ranks of legendary pop culture pairings such as that of Mick Jagger and Marianne Faithfull or Sonny and Cher, Brigitte Bardot and Serge Gainsbourg were an iconic duo — even though the sultry star was already married.
In 1966, Bardot wed German multi-millionaire Gunter Sachs, yet the concept of "till death do us part" went over the couple's heads as neither were wholly committed to their marriage (via Independent). Though they ultimately divorced in 1969, two years prior, Bardot began seeing famous French crooner Gainsbourg. According to Far Out, the two went on a date in 1967, and although Gainsbourg was known to have mastered the art of wooing, he was allegedly "left so intimidated" by Bardot's dazzling looks. Before the date was over, Gainsbourg got up and left, with the "Shalako" actor later declaring that she'd grant him another date if he wrote her "most beautiful love song ever heard." The result? Two songs by the following day, "Je T'aime… Moi Non Plus" and "Bonnie et Clyde," the latter of which the pair filmed a now-famous music video for.
According to The Guardian, after hearing "Je T'aime … Moi Non Plus," Bardot rushed to the studio with Gainsbourg to record the ultra-sultry track — which was temporarily shelved while the star was still married to Sachs. Dubbing the song a "hymn to love" to Vanity Fair in 2007, Bardot declared, "I will love him forever."
Brigitte Bardot never aspired to go to Hollywood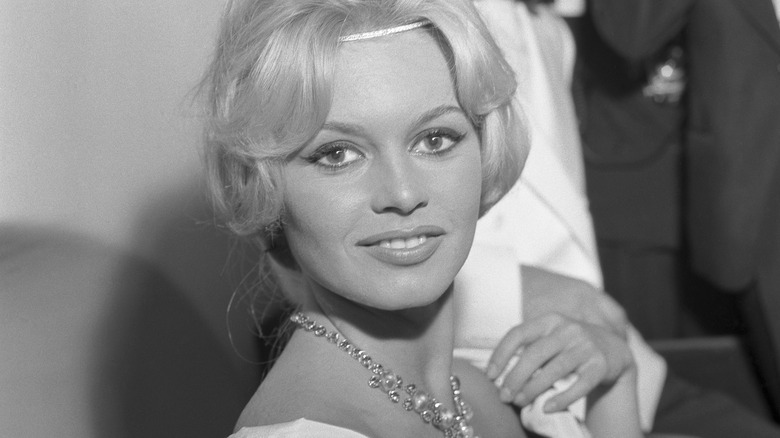 Archivio Cameraphoto Epoche/Getty Images
One of the most fascinating things about Brigitte Bardot's career is the level of fame and worldwide recognition she achieved — without ever going to Hollywood. The star technically was tied to a few international big-name productions: she starred in 1968's "Shalako" opposite Sean Connery and made an appearance in Twentieth Century Fox's "Dear Brigitte" (although her scenes were filmed in Paris), but for the most part, she was tied to her native France.
"[Brigitte] never wanted to do a film that was outside France because she didn't want to leave her dear France," fellow actor Jane Birkin once mused (via The Guardian). "She seemed to have no ambition whatsoever … She just didn't care." But perhaps Bardot did care — and was particularly aware to not fall into the Hollywood trap of some of her American counterparts. She touched upon this concept to Vanity Fair after her retirement, noting that the tragedies that befell Marilyn Monroe and Romy Schneider "would have happened to" her.
Even at the start of her film career, Bardot knew to stay put, telling BBC in 1956 that she didn't even have a desire to go to Hollywood. And although she knows of the seedy demises such as that of Monroe, she still has a high respect for her fellow icon, admitting once in an interview that she was "exploited" by the Hollywood system, which subsequently led to Monroe's tragic death.
Brigitte Bardot retired from acting in 1973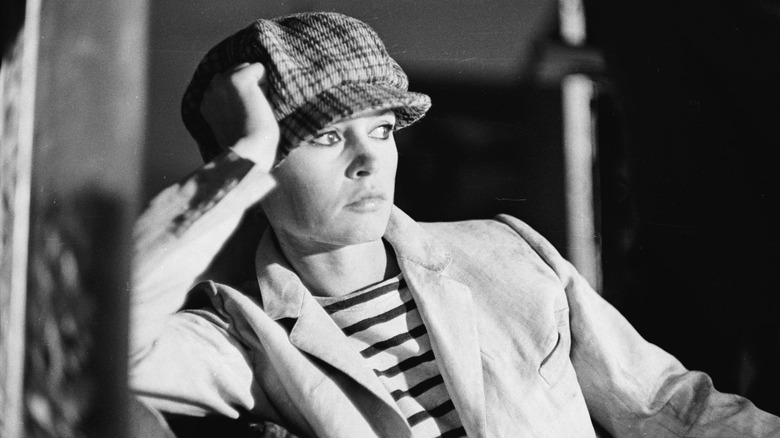 William Lovelace/Getty Images
During her BBC interview in 1956, then-22-year-old Brigitte Bardot revealed that she had no intention of transitioning quickly into more serious acting roles, noting, "I will be a serious actress when I will be older." It turns out, Bardot never quite made that leap and was never even nominated for an Academy Award.
Perhaps if she stuck to acting, the French star would have earned a coveted gold statue, yet in 1973, Bardot decided to retire, per Vanity Fair. Decades later, in her 2018 book, "Tears of Battle: An Animal Rights Memoir," Bardot revealed that acting was merely a "stepping-stone" for her true passion: animal activism. While she points out that at the start of her film career, she truly did enjoy the press and fans praising her, it ultimately "suffocated and destroyed [her]." Noting that she was anxious whenever she had to be on a film set, the star explained that she "would break out with herpes," while scene readings left her feeling "upset."
So, why the sudden change of heart? As Bardot explains, animal rights ultimately gave her a purpose, one which made her dub her acting career as "pointless." In her eyes, the blonde star felt that since the stories she told were "fake," her decision to retire allowed her to focus on things that were "real."
She's lived in seclusion in Saint-Tropez for decades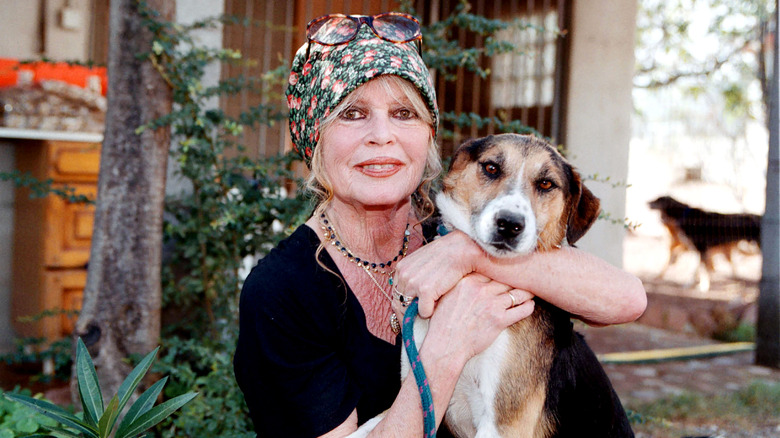 Charly Hel/prestige/Getty Images
In 1958, still in her A-list heyday, Brigitte Bardot ventured to sunny Saint-Tropez in the French Riviera to sign a deal for an unimposing property. As detailed by Vanity Fair, the property was called La Madrague (referring "to the traps once set out by local fishermen") — and it was the perfect slice of privacy for the constantly-followed celeb. Surrounded by bamboo on a hidden, dirt road, Bardot would throw "costume parties and gypsy dances" for her guests while paparazzi and fans would await outside its walls.
As of this writing, Bardot still lives in La Madrague with her husband, Bernard d'Ormale. Together for 20 years, Bardot has finally found peace without the constant swarm of press outside and doesn't even leave her property much except to venture to her other home "a few miles away" (via Vanity Fair). "Popularity is a poison," the actor wrote in her book, "Tears of Battle: An Animal Rights Memoir," adding that she hasn't been able to live her life to its fullest. "I don't know what it means to sit quietly at a bistro," she explained, and as such, she avoids eating out at restaurants with d'Ormale.
However, it's not to say that Bardot always avoids her fans — she just wants privacy. As she wrote in her memoir, when she visits her farm in La Garrigue, she'll sometimes stop and chat with people who wave her down from her car.
She's been guilty of 'inciting racial hatred'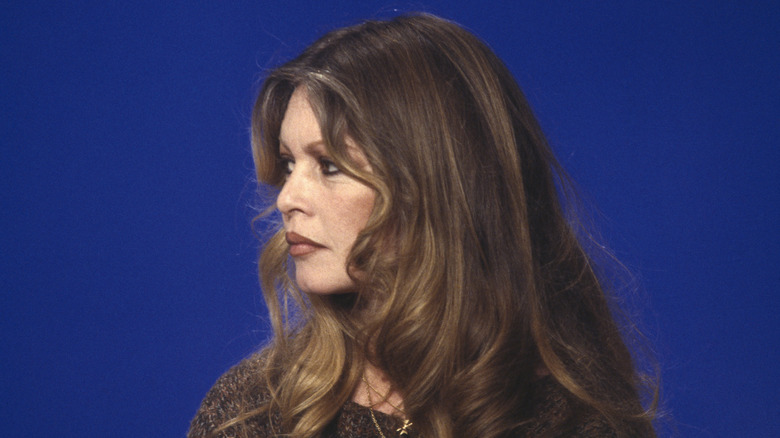 Keystone/Getty Images
Opposite from her legendary beauty, Brigitte Bardot is also known for her controversial and, sometimes, quite ugly viewpoints. Per Reuters, the former screen star has been fined multiple times for "inciting racial hatred," with the amounts she has had to pay only rising.
Bardot's first offense came in 1996 after she wrote an opinion piece for French conservative newspaper, Le Figaro. According to The Washington Post, she wrote, "my country, France … is once again invaded … by an overpopulation of foreigners, particularly Muslims, to whom we owe allegiance," adding that the ritual of killing sheep for "religious holidays" would lead her to become an expat.
Well, Bardot never became an expatriate, and in 2000, she made the same argument in her book, "Pluto's Square" (via The Week). In 2004, she was fined for yet another "race hate" book, per the BBC, and once more in 2008 after penning a letter to then-Interior Minister Nicolas Sarkozy in 2006 (via The Guardian). Interestingly enough, as she revealed to Vanity Fair, Bardot does not think of herself as political. "I belong to no party and I am militant for no one. All of my causes, including the most radical, are motivated by the defense of animals," she declared.
She doesn't support the #MeToo movement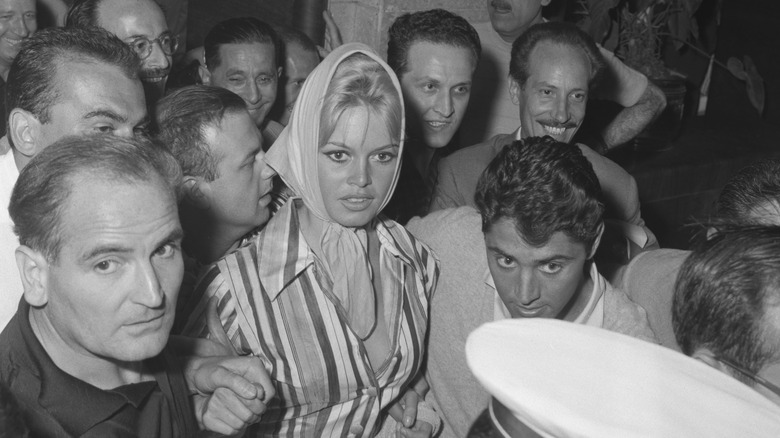 Archivio Cameraphoto Epoche/Getty Images
Brigitte Bardot was once more thrust into the limelight during the rise of the #MeToo movement in 2018. According to The New York Times, a whopping 201 high-profile figures lost their "jobs or major roles" after the movement against sexual assault and harassment came to rise. Interestingly enough, some of France's most respected female icons, including actors and authors, disagreed.
According to NPR, 100 French women protested the #MeToo movement in a letter, dubbing it a "​​witch hunt" against men. While Bardot herself didn't participate, fellow screen star Catherine Deneuve took part in the piece, although apologized after the backlash, per The New York Times.
Bardot herself did eventually speak out, shocking the public with her statements, as she was once considered one of the first feminist icons of the silver screen. Speaking to French magazine Paris Match (translated by France 24), the '60s icon dubbed the women who spoke out for the #MeToo movement as "hypocritical and ridiculous." She added, "I was never the victim of sexual harassment. And I found it charming when men told me that I was beautiful or I had a nice little backside."
If you or anyone you know has been a victim of sexual assault, help is available. Visit theRape, Abuse & Incest National Network websiteor contact RAINN's National Helpline at 1-800-656-HOPE (4673).
Brigitte Bardot is known as ​​a massive animal rights activist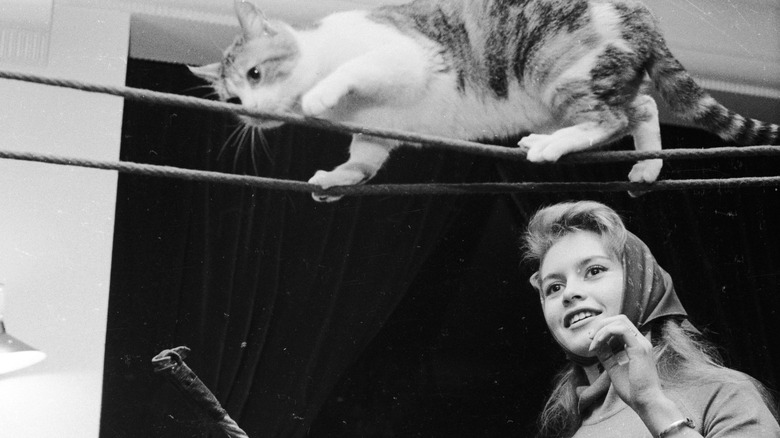 John Sadovy/Getty Images
Brigitte Bardot's passion for animals was apparent even when she was still a movie icon. According to Vanity Fair, when she was away filming outdoors, she spent her spare time "picking up stray animals" that were en route to the pound and keeping them in her hotel room. When she retired from acting in 1973, it only took her four years to start petitioning for animal rights seriously. "It's what I dreamed of," she passionately told the magazine, later adding, "Today, there are more regulations on cars than for animals."
Bardot's next step was to start the Brigitte Bardot Foundation, which she founded by selling most of her belongings for 3 million francs at an auction (via The Washington Post). As ​​Stephanie Roche, a spokesperson for the foundation, explained to the newspaper, "Nobody devoted herself to the animal cause as she did. She completely gave up her amazing career to support animal rights."
As controversial as Bardot has become since giving up her acting career, there's no denying her genuine love for all of the world's critters. In a sense, perhaps she protects animals in a way that she wishes someone would have protected her from the hoards of paparazzi at the height of her fame. As she wrote in her memoir, "Tears of Battle," "I know what it feels like to be hunted."