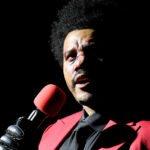 The Weeknd Is Worth A Lot More Money Than You Think
echo get_the_meta(); ?>
Abel Makkonen Tesfaye, AKA Canadian-born singer and rapper The Weeknd, is one of the hardest-working men in show business. After breaking into the music scene back in 2010 thanks to his YouTube uploads and dark and brooding brand of R'n'B bangers, as well as his first mixtape, the critically-acclaimed House of Balloons, Tesfaye has barely taken a break from work, and has built a huge reputation — and a huge amount of personal wealth — in the process.
The Weeknd has made headlines around the world in the past few months. The Independent reports that back in August 2020, the singer appeared at the Grammys looking like he'd been punched in the face, which fans realized was a reference to a recent music video for "Blinding Lights," as The Weeknd explained to Marie Claire. He also drew the public eye at a prize ceremony in October with a full head bandage, with many fans taking to social media to try to find out exactly what happened. This month The Weeknd dropped a new music video which showed the singer transformed by uncanny — and frankly, disturbing — prosthetics that gave the impression that the 30-year-old singer had gone through extreme cosmetic surgery. Back in November, it was announced that The Weeknd will headline the Super Bowl LV Halftime Show on Feb 7, 2021, according to Variety, which could see him follow 2005 headliner Prince into the upper echelons of all-time pop music greats.
How has The Weeknd earned $100 million?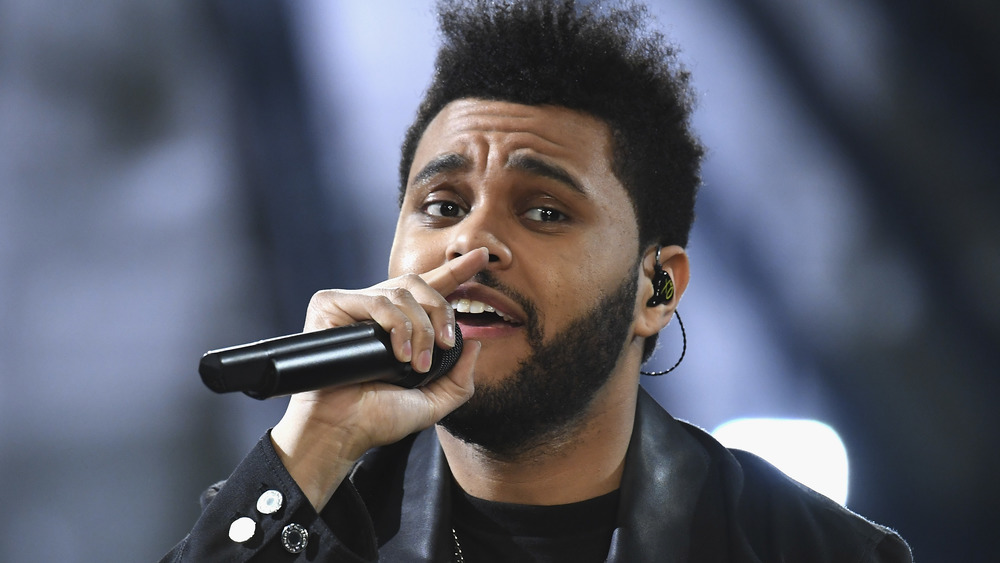 Pascal Le Segretain/Getty Images
Financially, however, The Weeknd is already there; according to Celebrity Net Worth, the singer's personal wealth is already in excess of $100 million. How?
Though The Weeknd has been a pop music mainstay for the past decade, his omnipresence may very easily have passed you by if you having been paying attention to just how much work the Canadian artist has put in to make it to the top. The singer gave an in-depth interview toVariety back in 2020, following the release of his chart-topping album After Hours. The publication described his achievement succinctly: According to them, the singer has had "45 platinum albums and singles over the past decade," staggering numbers for any musician.
Though The Weeknd's profile has risen steadily since his emergence in 2010, many fans agree that 2017 was the year that the singer truly became a megastar. Forbes, a magazine whose raison-d'etre includes the tracking of celebrity worth, reports how they put the singer on its cover that year after The Weeknd's "breakneck touring" and lucrative sponsorship deals saw him bring in $92 million in profits before tax. In a single year.
And The Weeknd's popularity looks unlikely to wane, especially if he gives us the halftime show his fans have all been waiting for.