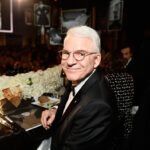 Hollywood Stars With Sky-Scraping IQs
echo get_the_meta(); ?>
I'm sure you've come across a saying that goes "Never judge a book by its cover," and this seems to be a lot more relevant for Hollywood actors and actresses than for the ones who aren't in the limelight. Most of the time, we see celebrities as good-looking people equipped with charisma, nerve, and talent; never do we see them as the ones capable of solving intellectual problems or storing masses of information in their heads.
These celebrities are not only good looking, multi-talented, have millions in their bank accounts, and have an overwhelming number of followers on social media, but they also have high IQs, making them the smartest people walking the red carpet. Find out who they are, as we rounded up a list of Hollywood's celebs with surprisingly high IQ's:
160 – Reggie Jackson

Reginald Martinez Jackson was a famous American professional baseball right fielder. He was able to play 21 seasons for the Kansas City Royals, Oakland Athletics, New York Yankees, Baltimore Orioles, and California Angels of Major League Baseball. He is also a National Baseball Hall of Famer.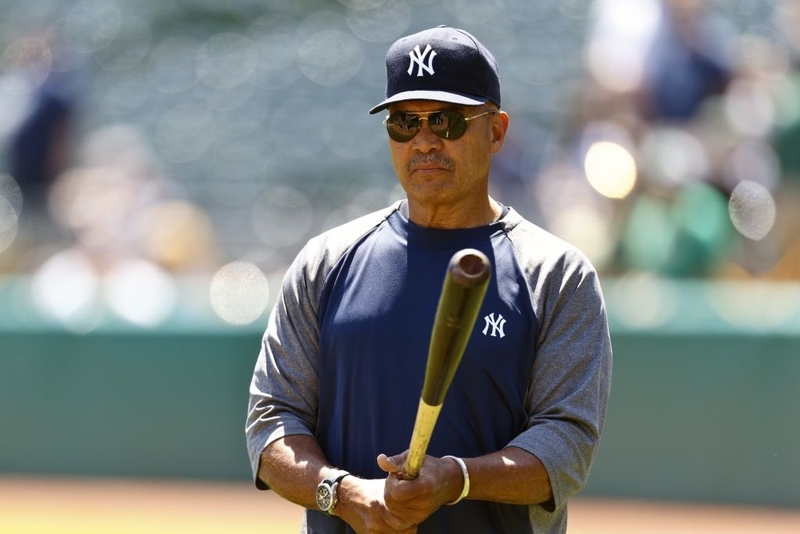 He was a prodigy in the field, scoring record-breaking points. Everyone wanted to be just like him, but not many knew how smart he was. Jackson had an IQ of 160, the same as Stephen Hawking.
140 – Madonna

Everyone knows Madonna. She has been revered in the music world as the "Queen of Pop" since the '80s. Her music has always pushed the boundaries of songwriting, film, and mainstream art. The reason behind her being so successful throughout the years is her ability to reinvent her music every time.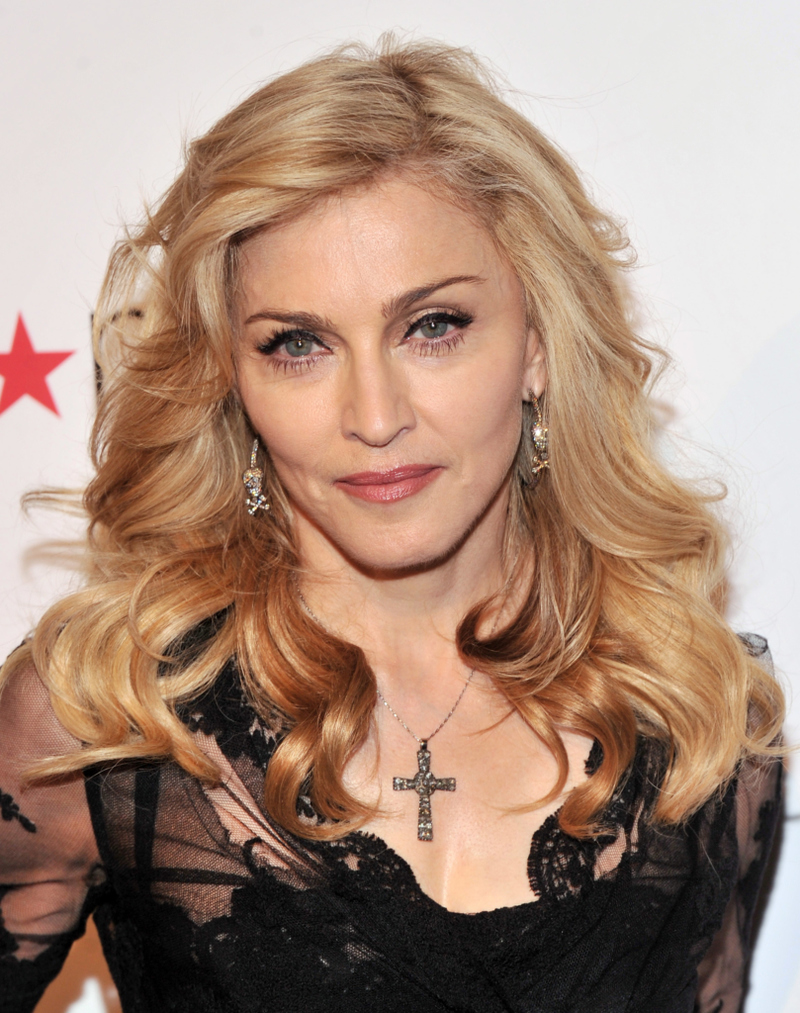 Her work has inspired hundreds of musicians today, having sold 300 million records across the globe, making her the top-selling female recording performer of all time, as recorded by the Guinness World Records. Not only is she filthy rich and famous, but she also has a high IQ of 140. Well, at least according to her.
163 – Mayim Bialik

Mayim Chaya Bialik is an American actress and neuroscientist, as well as an author. She is famous for her role in "The Big Bang Theory", as Amy Farrah Fowler, who just like like Mayim is a neuroscientist. She has been nominated for four Emmy awards in the  "Outstanding Supporting Actress in a Comedy Series" category. Adding to that, she won the Critics' Choice Television Award for Best Supporting Actress in a Comedy Series in 2016 and 2018.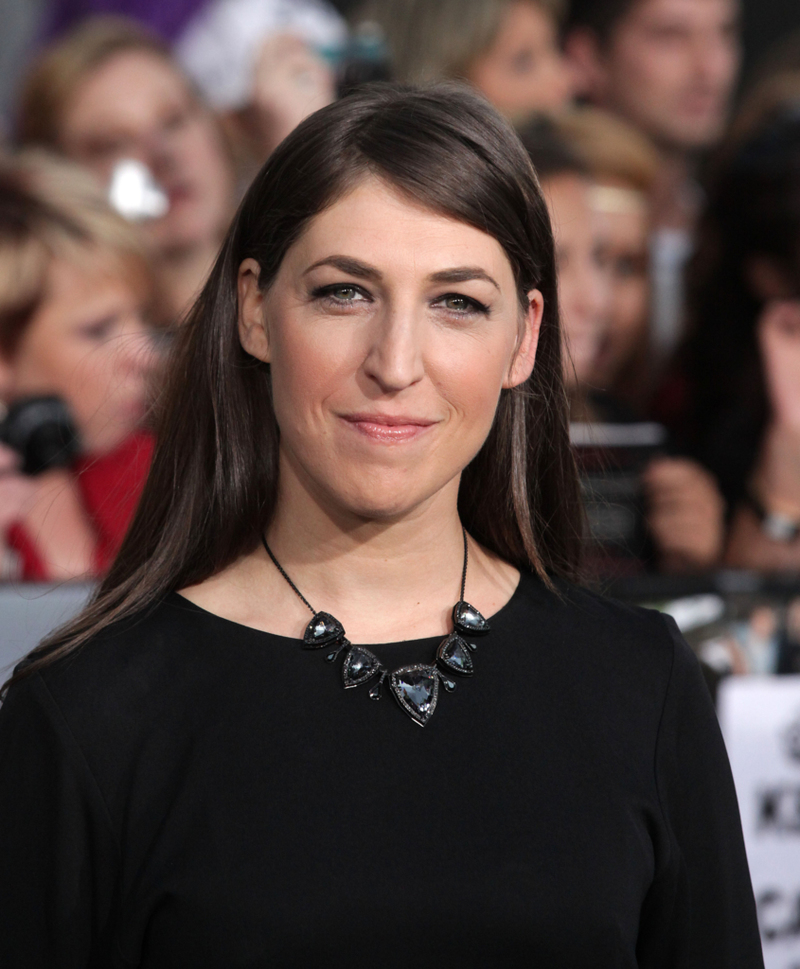 There have been sources that claim Mayim Bialik's IQ is 150, while some argue that it is 163, but either way, she's one of the smartest women in Hollywood.
160 – Conan O'Brien

Conan Christopher O'Brien is an American host, comedian, producer, and writer. He attended Harvard University and became the president of The Harvard Lampoon, the school's legendary humor periodical. His quick wit and intelligent and self-deprecating humor are what made him successful in television hosting.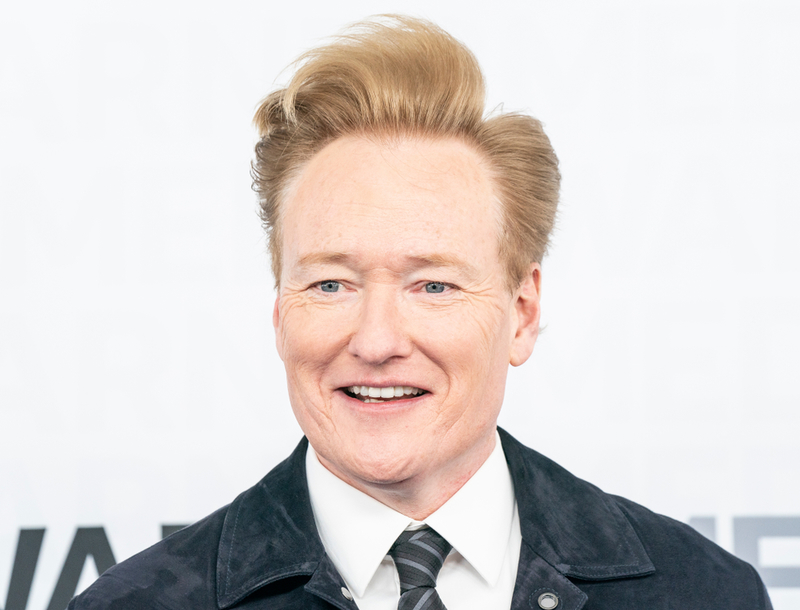 O'Brien is one of the many comedians on this list, since it takes brains to make people laugh. And, true to form, he has an IQ of 160.
130 – Goldie Hawn

Goldie Jeanne Hawn is not only known as a famous American actress and producer, but also renowned for her beautiful voice. She was born in the '40s and rose to fame in the '70s.  She has continued to become a bankable star for many years.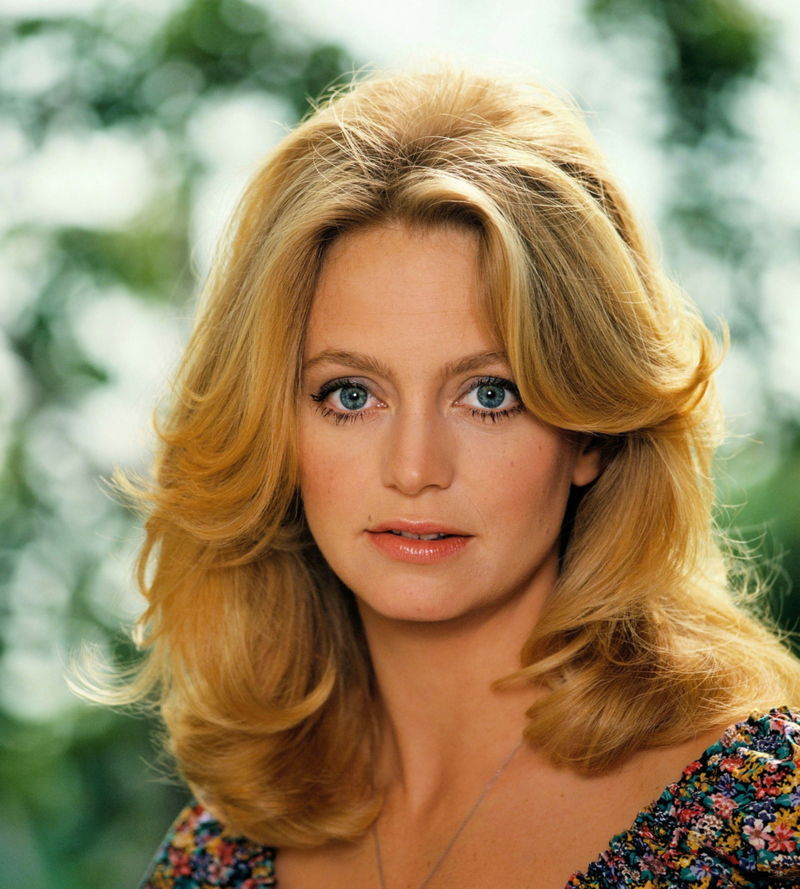 People saw her as a goofy and charming person, and everyone loved her for it. No one would have thought that she's incredibly smart, definitely not someone with an IQ of 130. She's a testament that being goofy doesn't necessarily mean you're dumb; sometimes it might even serve as a hint that you're smarter than anyone else! No wonder her daughter Kate Hudson is known to have a high IQ as well.
148 – Sharon Stone

Sharon Vonne Stone is an American actress and producer. In her past she used to model for commercials and print advertisements. Her first role was as an extra in Woody Allen's comedy-drama,"Stardust Memories." She later had the pleasure of acting in several films, playing minor characters, until she rose to international fame as a sex symbol, when she starred as Catherine Tramell, in "Basic Instinct."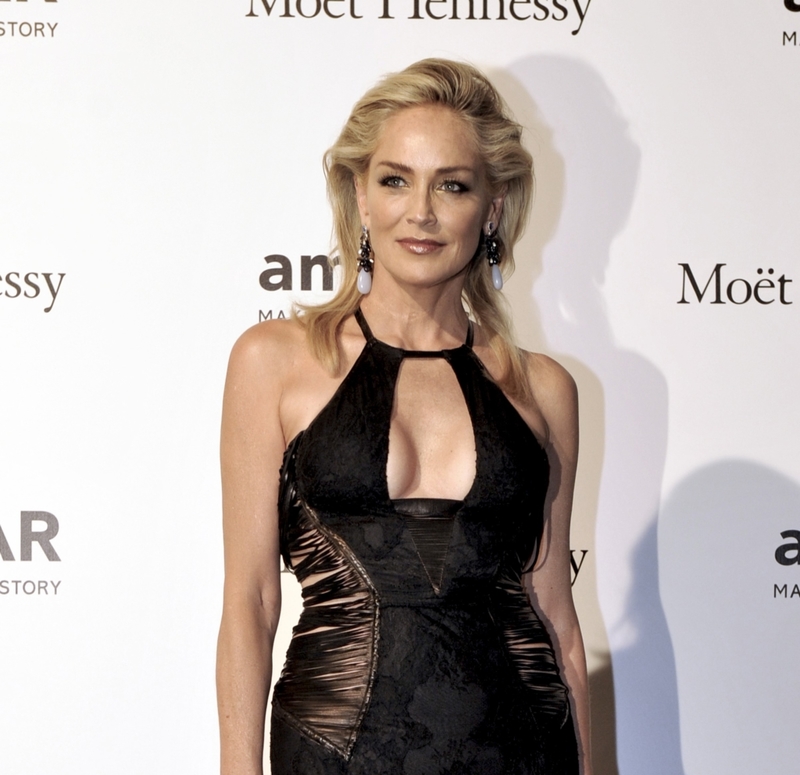 With Stone being a sex icon, correlating her to someone who's smart and intelligent isn't exactly the first thing that comes  to mind, nevertheless, she is very smart and has an incredible IQ of 148.
140 – Ke$ha

Kesha Rose Sebert, also known as Ke$ha, is an actress, rapper, songwriter, and singer. A label signed her at age 18, and her first significant success came 4 years after the number-one single "Right Round" was released by Flo Rida, featuring her.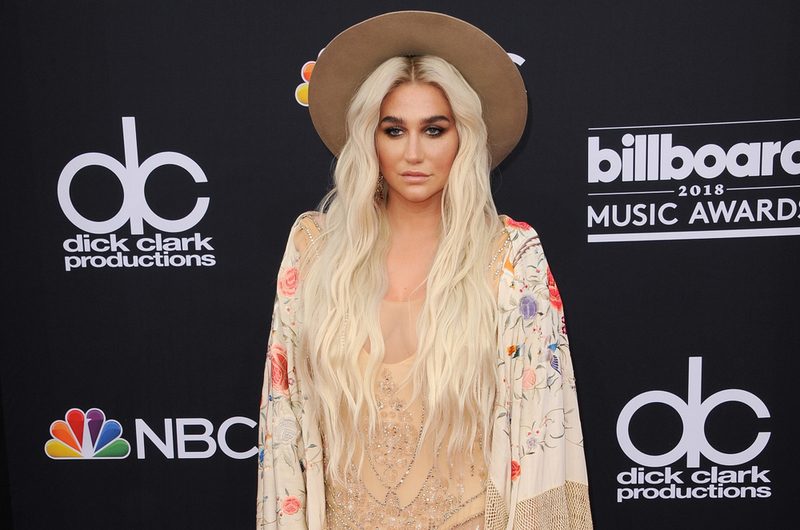 Her music and image skyrocketed her to fame, but this was unfortunately put to a halt when disputes between her and Dr. Luke started to spread out. She has sold over 59 million records in the US and 76 million records worldwide. It could be her talent, but it could also be the fact that she has an IQ of 140. You be the judge.
138 – Nicole Kidman

Ahh, the stunning Nicole Mary Kidman, a famous Australian actress and producer. Her career as an actress started in Australia when she got cast in the 1983 films, BMX Bandits and Bush Christmas, but her career broke through during the 1989 thriller, "Dead Calm."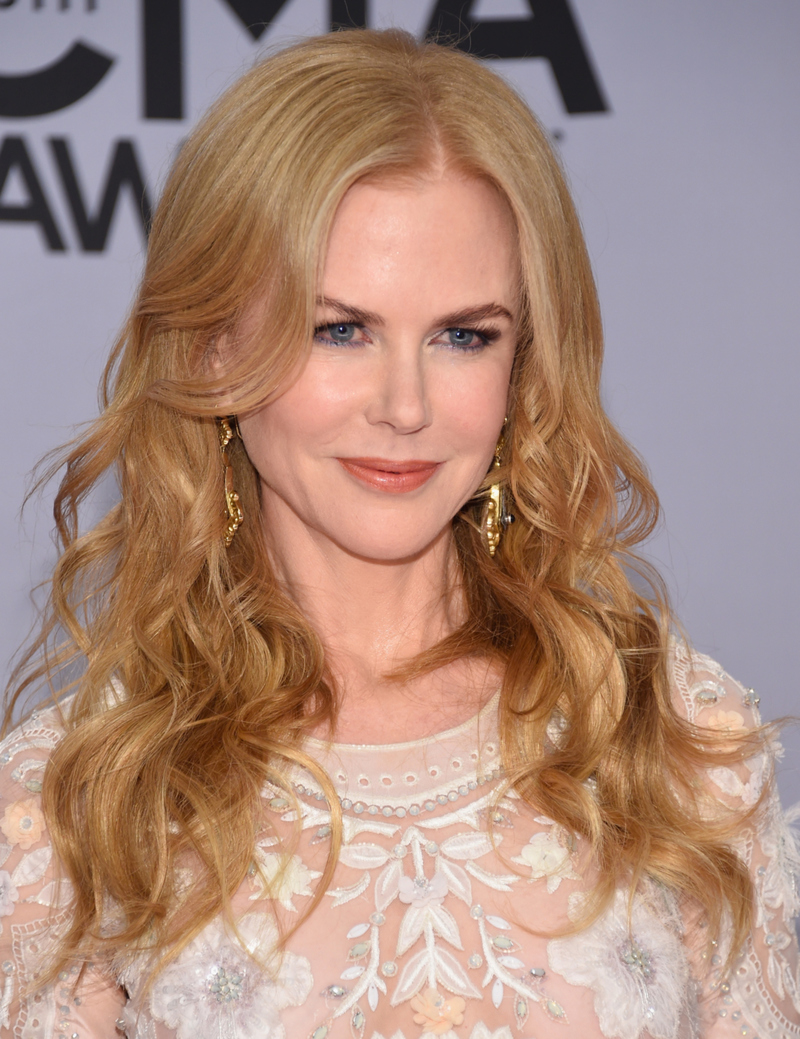 She is a well-rounded actress, equipped with everything an A-lister should have. Kidman has been the recipient of multiple accolades, which include two Primetime Emmy Awards, one Academy Award, five Golden Globe Awards, as well as a Silver Bear for Best Actress.  It is safe to say that it is not only her beauty and talent that have brought her to where she is right now but also a high IQ of 138.
160 – Bill Gates

Now, this is someone we all knew would make this list. For those of you who don't know who Bill Gates is, well, he is one of the wealthiest people on the planet. Why? He's the technological genius behind the Microsoft Corporation.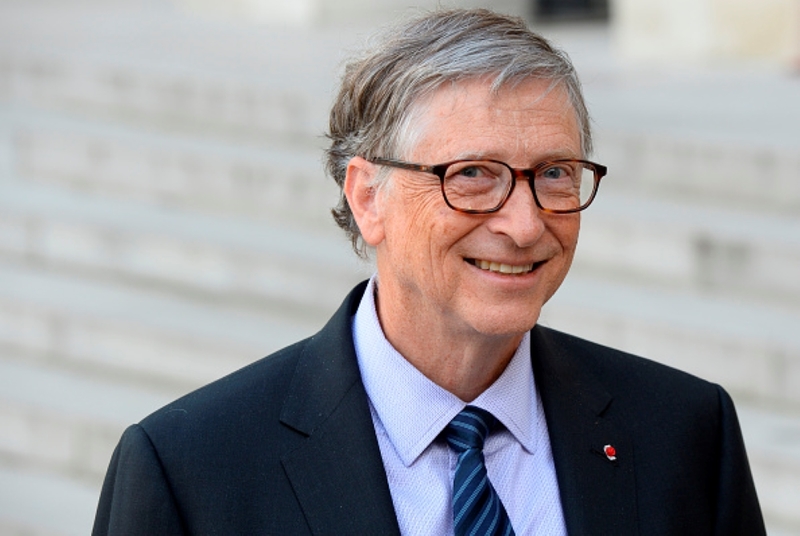 William Henry Gates III is a genius with an IQ of 160.  He has championed a new age of technology for all of humankind, and as if that wasn't enough, he uses both his wealth and his intelligence in order to contribute to important causes.
143 – Scott Levy

Scott Levy is an American semi-retired actor, podcaster, and professional wrestler known by many as "Raven." He has appeared in wrestling promotions for the World Championship Wrestling, Extreme Championship Wrestling, World Wrestling Federation, and Total Nonstop Action Wrestling.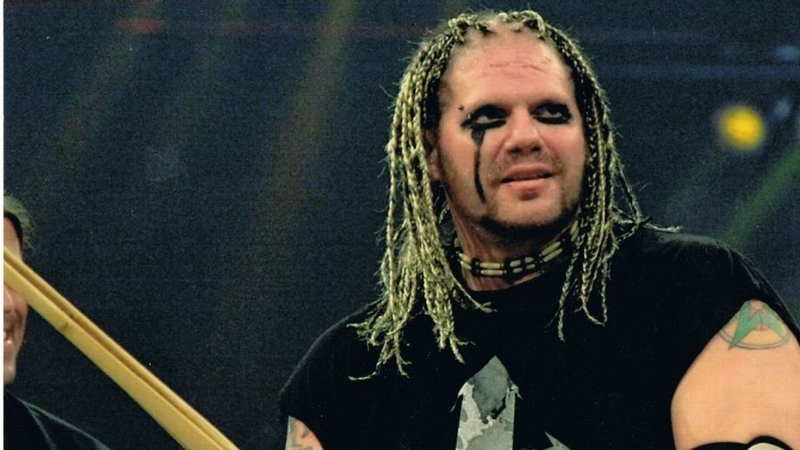 Levy's known in the wrestling world as "one of the best talkers," and his grunge-inspired aesthetics is what made him a force in the industry. But did you know that apart from being a superstar in the ring he also has an impressive IQ of 143? Who knew?!
160 – Stephen Hawking

Okay, if there's someone who we expect to be on this list, it's Stephen William Hawking. Everyone knew who he was: a natural-born genius. He is an English cosmologist, theoretical physicist, author and director of research at the Centre for Theoretical Cosmology, at the University of Cambridge.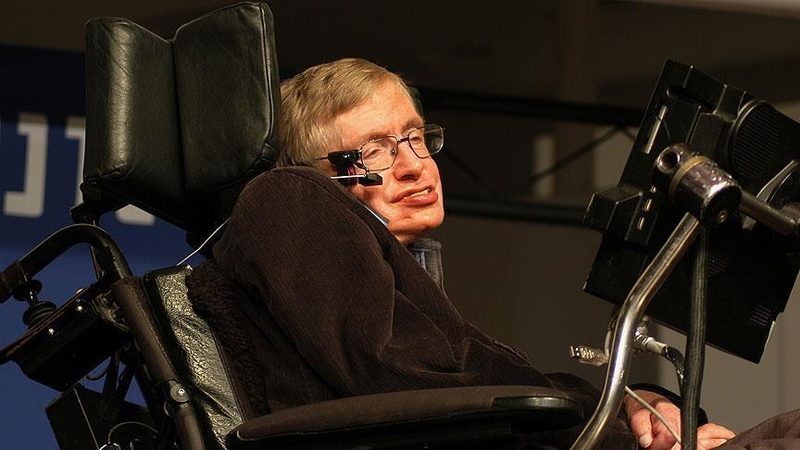 One of his most famed works was a collaboration with Roger Penrose, about the gravitational singularity theorems in the framework of general relativity, as well as the theoretical prediction that black holes do emit radiation. Does that sound like gibberish to you? Well, don't worry, you're not alone! We can't blame Hawking, when your IQ is 160, it's the price you pay for being that smart!
184 – James Woods

James Howard Woods is an American film & voice actor, as well as a producer. He's best known for his roles in "Casino," "Contact," and "Once Upon a Time in America." He holds a Golden Globe Award for his film "Promise."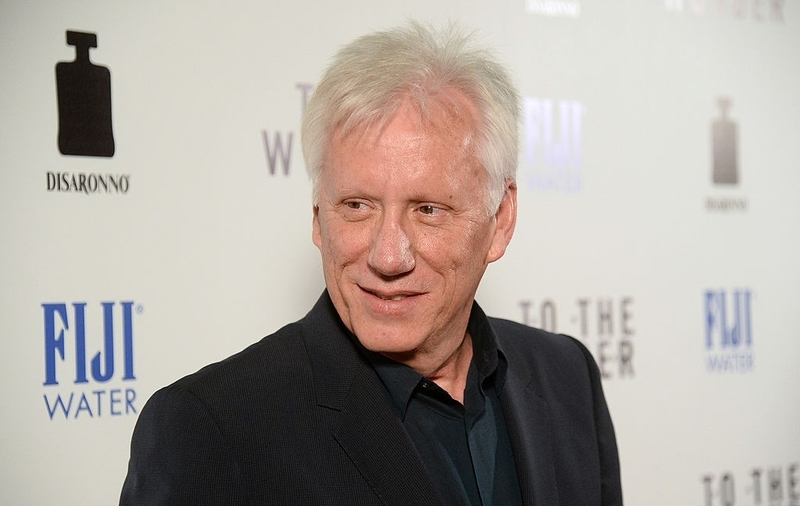 His voice has graced major A-list games and animations, like Grand Theft Auto: San Andreas, Hades in Hercules, Falcon in Stuart Little 2, Kingdom Hearts series, and Phillium Benedict in Recess: School's Out. He is a legendary Hollywood actor that once again proved that being smart, particularly having a high IQ of 184 like him, will take you places.
130 – James Franco

Everyone knows James Franco as a famous actor, but he's also a great filmmaker and instructor in NYU, USC, UCLA, Studio 4, Palo Alto High School, and Playhouse West. He has already received a couple of Golden Globes awards, proving to the world that he's a great actor. And he volunteers for the Art of Elysium charity.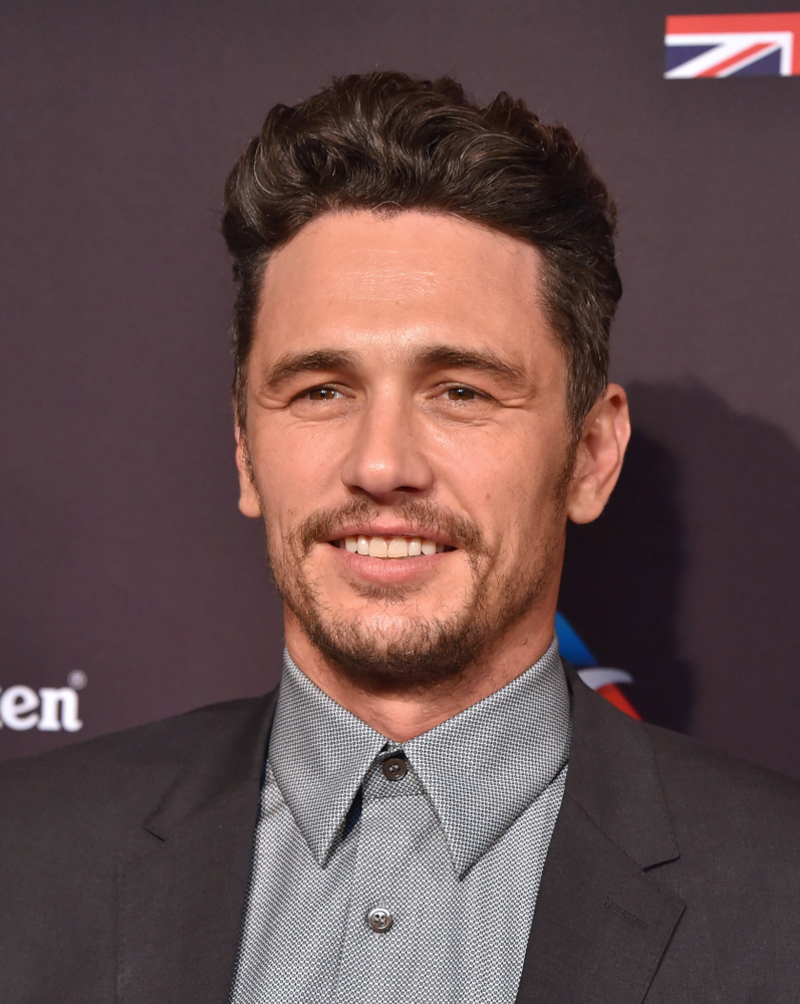 What else? James Franco has an IQ of 130, which makes him smarter than most people in the same age bracket. That's why he was able to undertake four different degrees simultaneously. When you come to think of it, he has this cheerful personality that steers him away from being perceived as someone who's smart.
140 – Natalie Portman

Neta-Lee Hershlag is an Israeli-American actress, producer, and director. She is a proud recipient of various accolades: one Academy Award and two Golden Globe Awards.  She debuted in a film titled "The Professional", where she played a hitman's young protege, a girl named Matilda. Her real rise to popularity started when she was a high school student, as she starred in a very pivotal role, as Padme Amidala, in Star Wars: Episode I.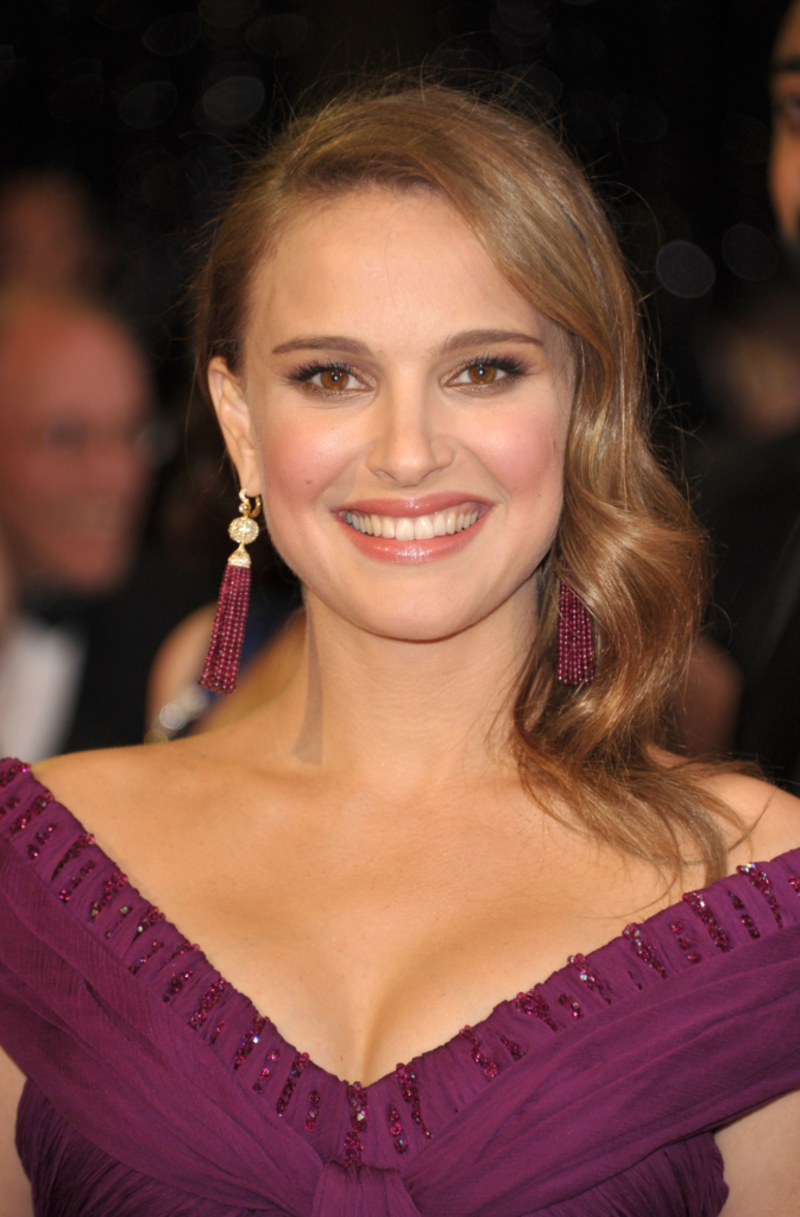 Adding to her being a successful actress, Natalie's IQ score is 140. She attended Harvard University while filming the Star Wars prequel. Fun fact: She attended Harvard alongside another genius: Mark Zuckerberg.
150 – Nolan Gould

Gould is an American actor, most known for his part in the famous ABC show "Modern Family." Nolan is one of a few young actors that has achieved a lot in a short time. In between winning Emmy awards, Gould became a member of Mensa, had accelerated ten grades in school, and graduated from high school by taking a General Education Development.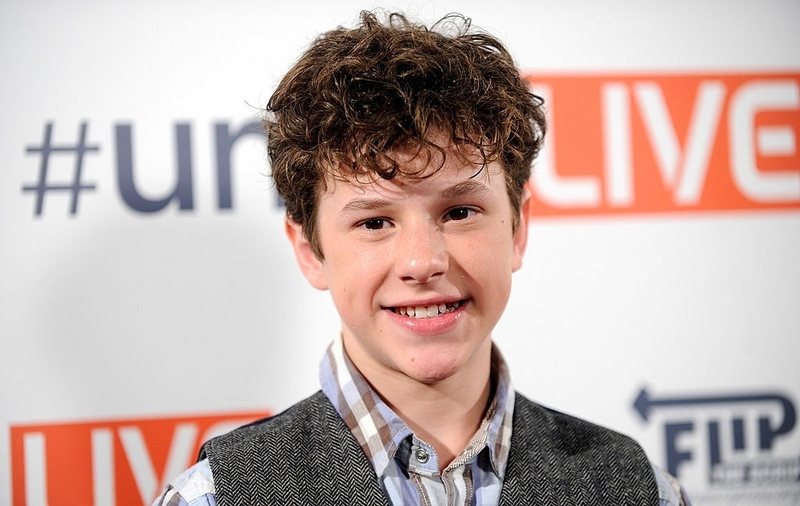 It is pretty self-evident that he's a great actor, but it wasn't until he got interviewed on The Ellen DeGeneres Show that everyone discovered he has an IQ of 150. It seems like nothing can stop Nolan Gould from getting what he wants. Such an inspiration!
132 – Jodie Foster

Alicia Christian "Jodie" Foster is an American actress, producer, and director. She has three British Academy Film Awards, two Academy Awards, one Cecil B DeMille Award, and two Golden Globe Awards under her belt. When she pursued directing, she also received a nomination for a Primetime Emmy Award.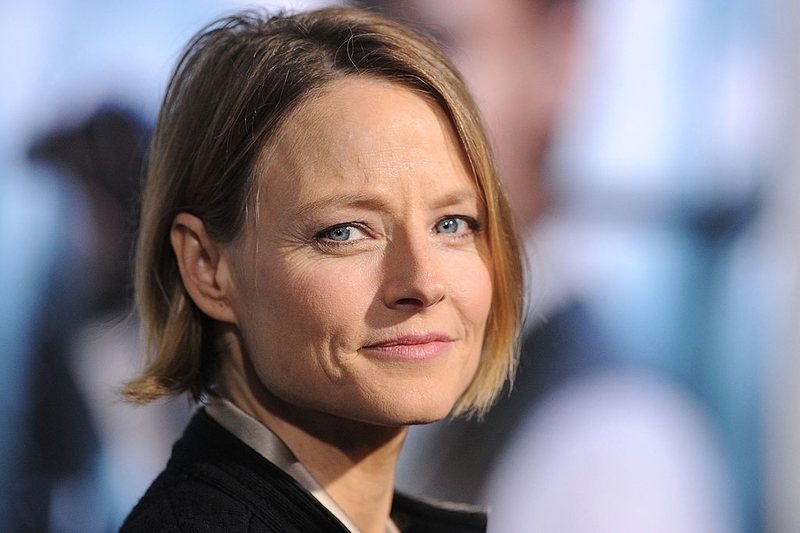 Foster has always opted for roles that portray strength and intelligence. Many people know her for her acting, but almost no one knows how intelligent she is, or that she has an IQ of 132.
138 – Emma Watson

It has been decades, and we still can't forget Hermione Granger snapping at Ron and uttering the words "It's Wing-gar-dium Levi-o-sa, make the 'gar' nice and long". Emma Charlotte Duerre Watson is an icon of her generation, inspiring people to fight for what is right through her actions.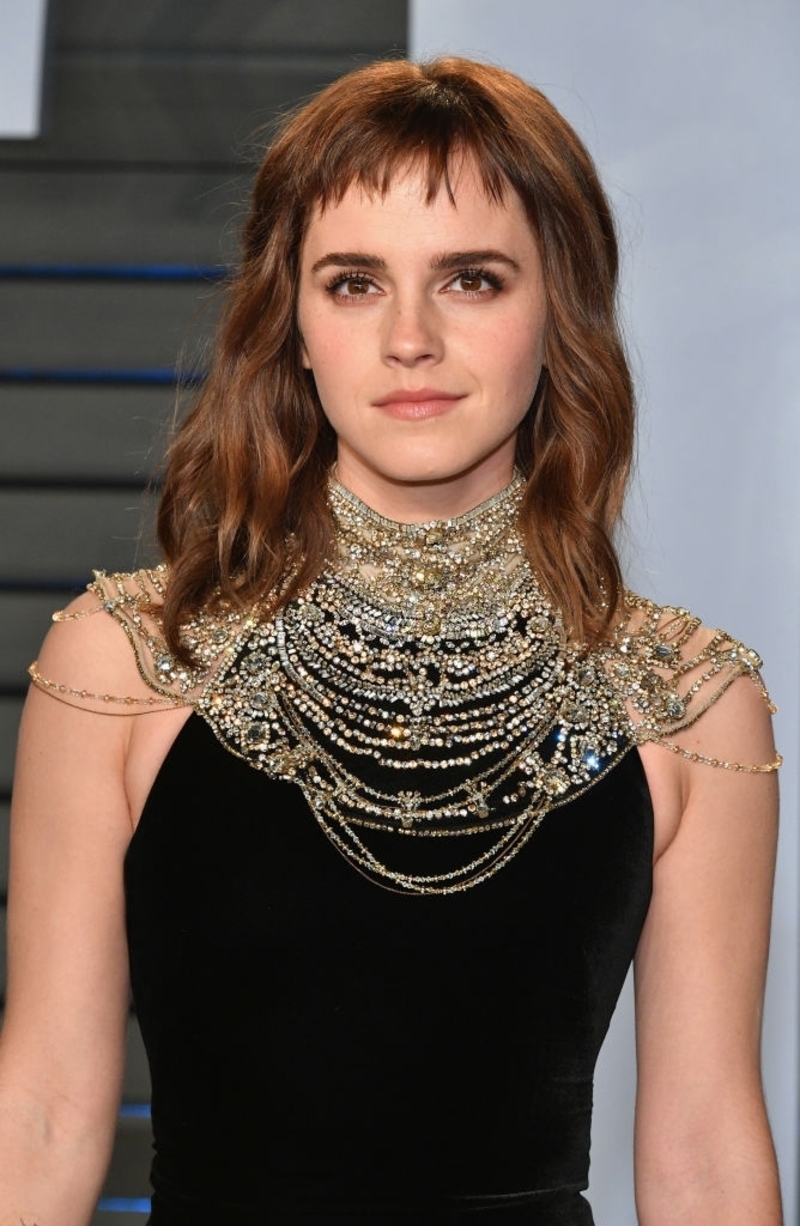 Her role as Hermione Granger has earned her worldwide fame, significant awards, and a bank deposit of over $60 million. She was the perfect actress to be cast for the role, because she shares the same level of intellect with the character, with an IQ of 138.
150 – Ben Stein

Benjamin Jeremy Stein isn't just a famous American writer, but also a good lawyer, an impressive actor, and a commentator about economic and political issues. He graduated from Columbia University and then from Yale Law School.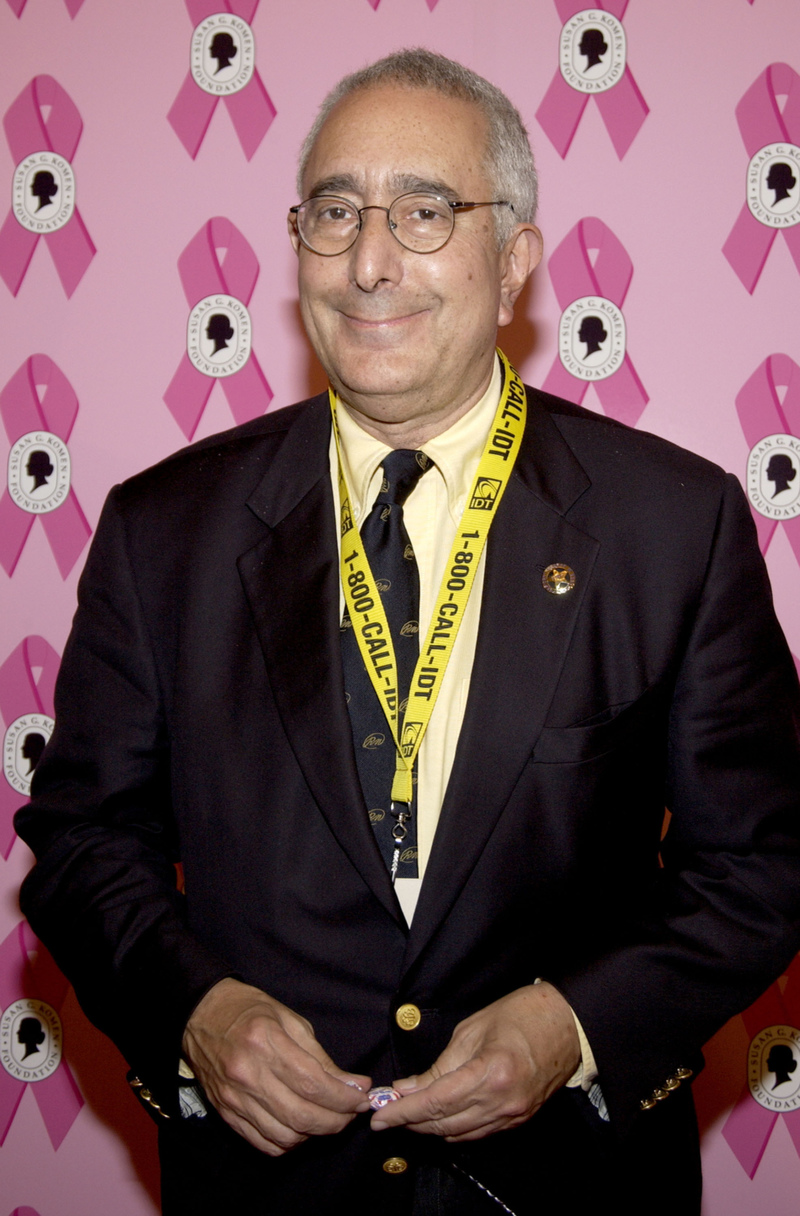 Stein's reputation quickly grew, because he was brilliant at creating speeches for U.S presidents Richard Nixon and Gerald Ford. He proved to be multi-talented when he entered the entertainment field and became a comedian, actor, and Emmy Award-winning game show host. It would surprise no one to know that Ben has an IQ of 150 because it surely is evident through the course of his career.
130 – Ken Jeong

Kendrick Kang-Joh Jeong, or Ken Jeong, is an Asian-American comedian, actor, and wait for it, a licensed physician. If you have watched the film "The Hangover", you'd recognize him as the person who played the role of the gangster Leslie Chow. He created, wrote, and produced an ABC sitcom titled "Dr. Ken", which he also starred in.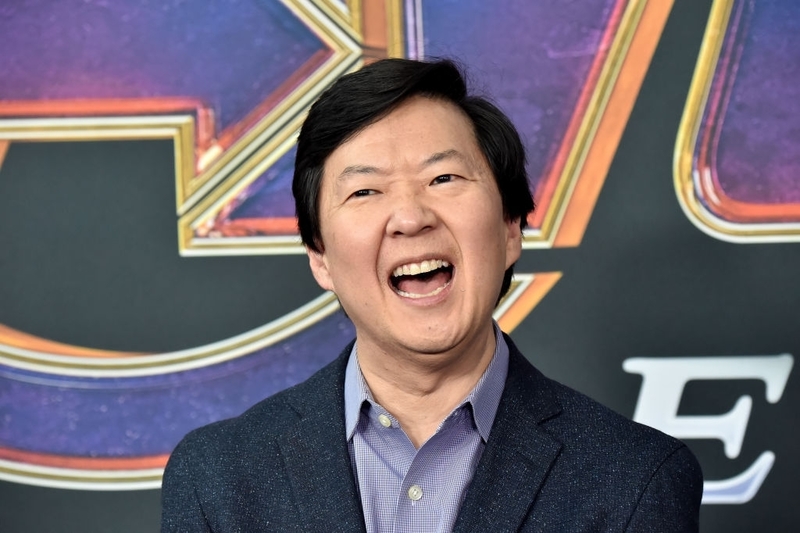 Jeong, as mentioned earlier, is a licensed physician. He decided to stop the practice because he wanted to pursue his acting career. Ironically enough, Ken got his first break playing a doctor role in the film "Knocked Up." He's funny alright, but his IQ is an impressive 130.
178 – Rowan Atkinson

It's funny how Rowan Sebastian Atkinson, the English actor and screenwriter who portrayed the role of the dumbest character ever, Mr. Bean, is known to be very intelligent. With an incredibly high IQ of 178, he is considered to be a genius and probably one of the smartest celebrities out there.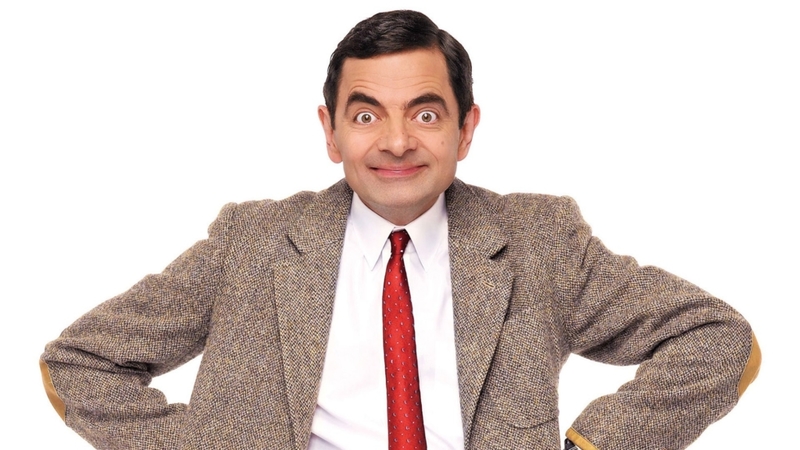 Atkinson has a successful career behind him; he got listed as one of the 50 funniest actors in British Comedy, according to The Observer. He is also considered to be part of the UK's top 50 comedians.
160 – Lisa Kudrow

For those who don't know, the lovable Lisa Valerie Kudrow, is an American comedian, actress, producer, and writer. She gained fame for the role of Phoebe Buffay on the hit television sitcom "Friends."  For her role as Phoebe, she has received a Primetime Emmy Award for Outstanding Supporting Actress in a Comedy Series, from six nominations. She also received other accolades, like a Golden Globe Award nomination and two Screen Actors Guild Awards, from 12 submissions.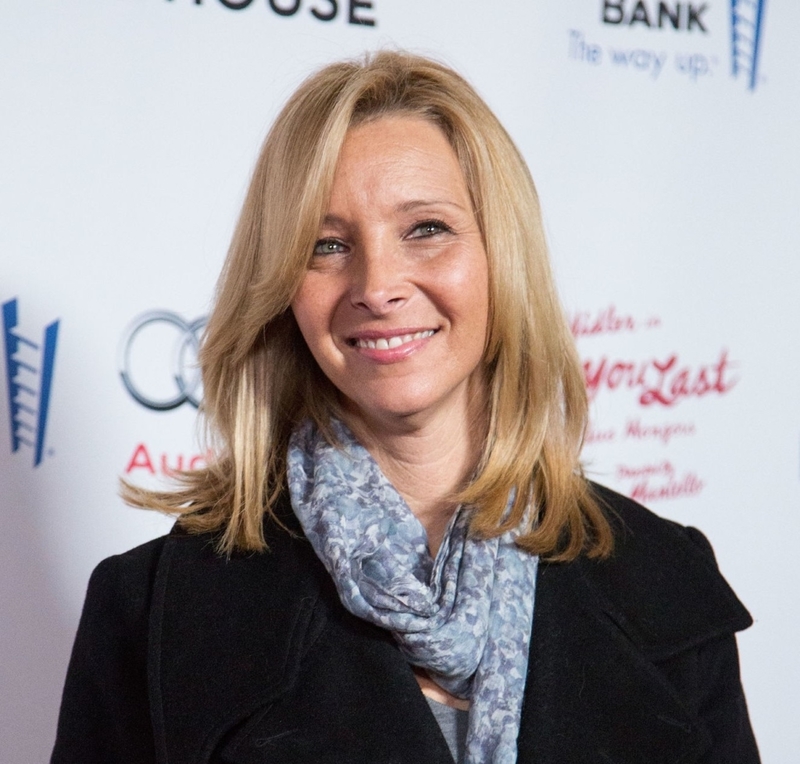 Case in point, Lisa is successful in her craft, and seeing her portray the role of Phoebe in Friends has thrown her miles away from being perceived as intelligent, but her IQ of 160 says otherwise.
132 – Kate Beckinsale

Kathrin Romary Beckinsale is a British actress who made waves after starring in the movie "Underworld." Her role in the movie  didn't necessarily scream "I'm smart!" It was a fantastic movie, nonetheless.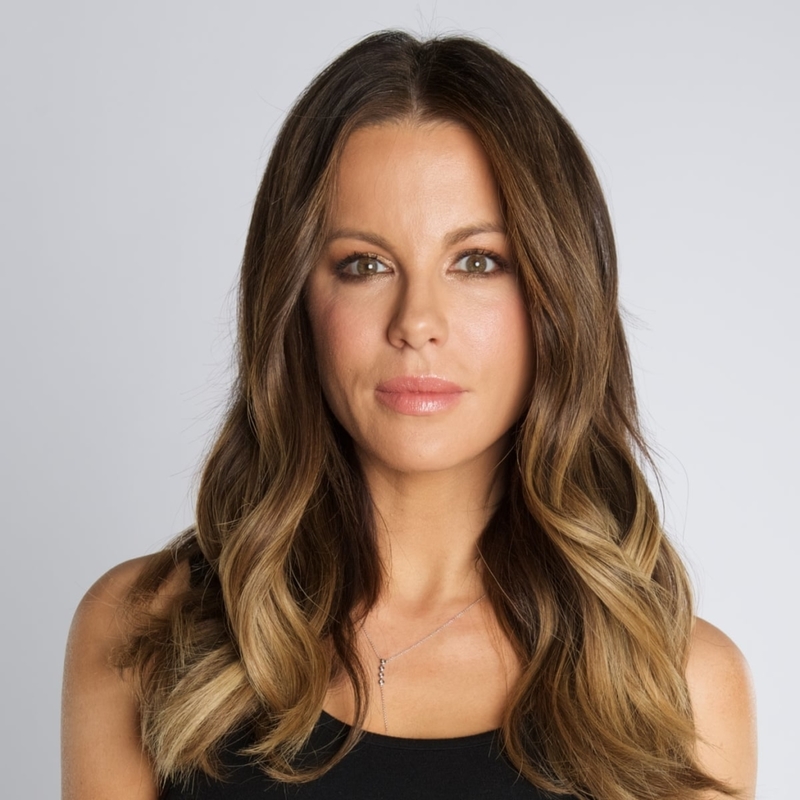 When asked about her past, she told everyone that it was always her dream to be an actress. She was immersed in film ever since she was young and has worked her way up to the top. We can't say if her high IQ of 132 is responsible for her success, but what we can say, is that her acting skills are amazing and her accent is just sublime!
156 – Aisha Tyler

Aisha N. Tyler, famously known as Andrea Marino in the first season of "Ghost Whisperer," is an American Actress, director, comedian, and talk show host. Her roles in films and television shows like Criminal Minds, Lana Kane, and CSI: Crime Scene Investigation were all roles of independent women using their voice. This made her a beacon of inspiration amongst female fans.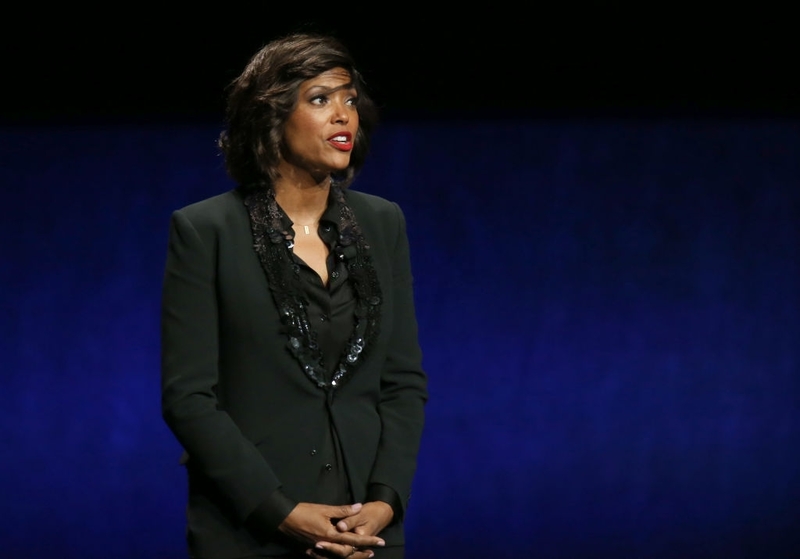 Right now, she holds a Daytime Emmy Award for Outstanding Entertainment Talk Show Host. Her voice has graced major video games, like Halo: Reach, as well as Watchdogs. Tyler is known for doing many things, but what she isn't known for is the fact that she has an IQ of 156.
154 – Cindy Crawford

When you hear people saying "Bring back the supermodel era!", you know that a strutting Cindy Crawford appears in their mind. She belongs in the fashion hall of fame, together with big names like Naomi Campbell and Tyra Banks.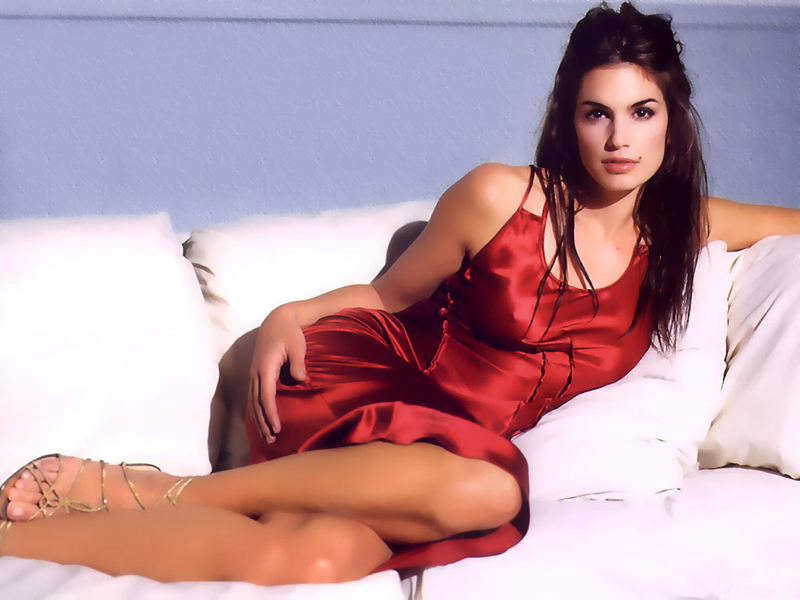 Now, a source confirms that supermodel Cindy Crawford is as intelligent as she is beautiful. With an impressive IQ of 154, we now understand why Cindy became who she is today! Cindy Crawford has a daughter, rising supermodel Kaia Jordan Gerber. Does she have the same IQ as her mother? We want to think it's a "yes!"
140 – Geena Davis

Virginia Elizabeth "Geena" Davis is an American actress who's also an activist, a producer, and a former archer and model. She was one of the brightest celebrities of her time and has received multiple accolades for her work, both in film and television. Her portrayals of authentic and strong female characters have made her such an icon.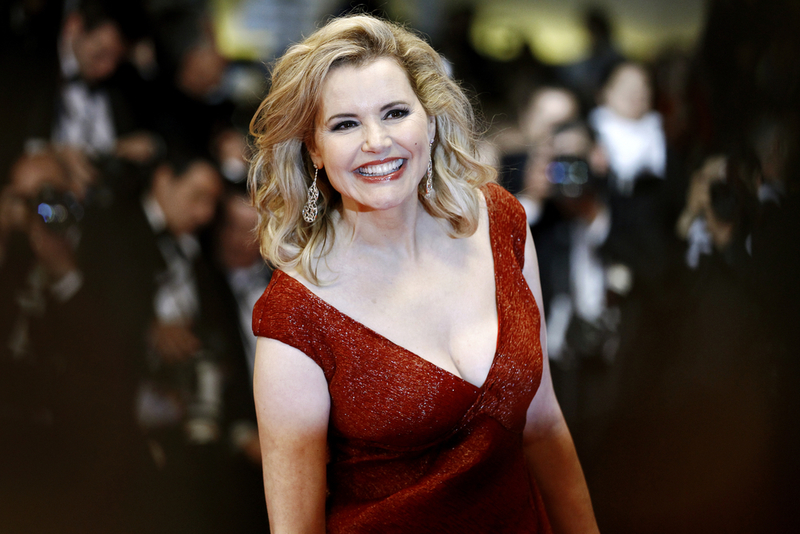 She has an impressive academic background under her belt, as well as a successful acting career. She can thank her incredible IQ of 140 for her excellent portrayals and A+ grades!
140 – Shakira

She might be well-known for her legendary bops "Hips Don't Lie" and "Waka-Waka", as well as for her beautiful face, bubbly personality, and bold dance moves. But the Shakira behind all that is an individual with an IQ of a whopping 140.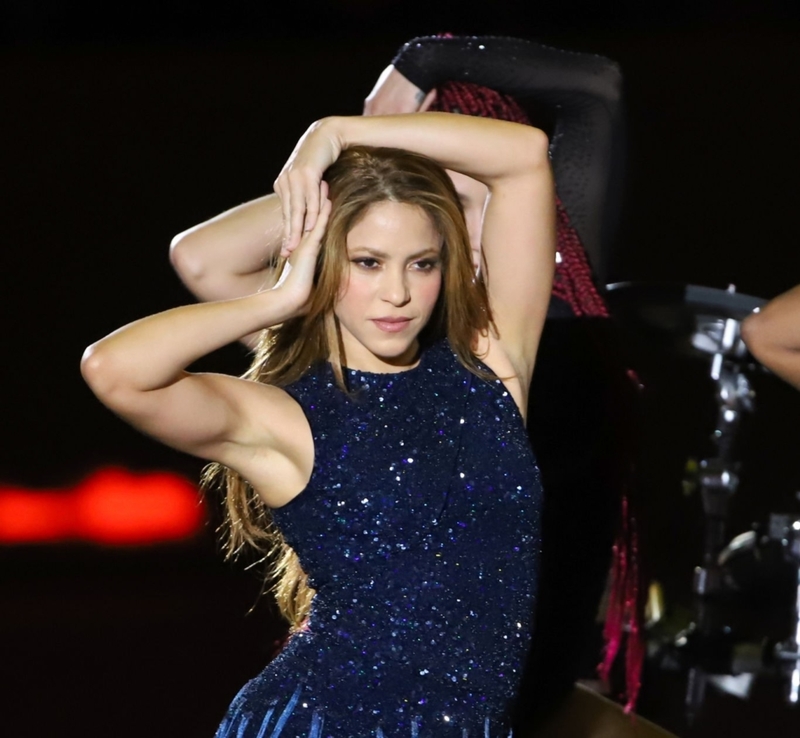 Sources say that she was a quiet student, well-educated, and well-versed in her subjects. There wasn't a class that she did not excel in throughout the course of her academic career. People say that if Shakira hadn't been a singer, she would have become a successful doctor or scientist. Now that's something we didn't expect!
160 – Dolph Lundgren

Hans Lundgren, or Dolph Lundgren, is a Swedish director, actor, film producer, screenwriter, and martial artist. He got his break when he starred in Rocky IV, as Soviet boxer, Ivan Drago, in the year 1985. Lundgren starred in more than 40 films in the course of his career, most of which were in the action genre.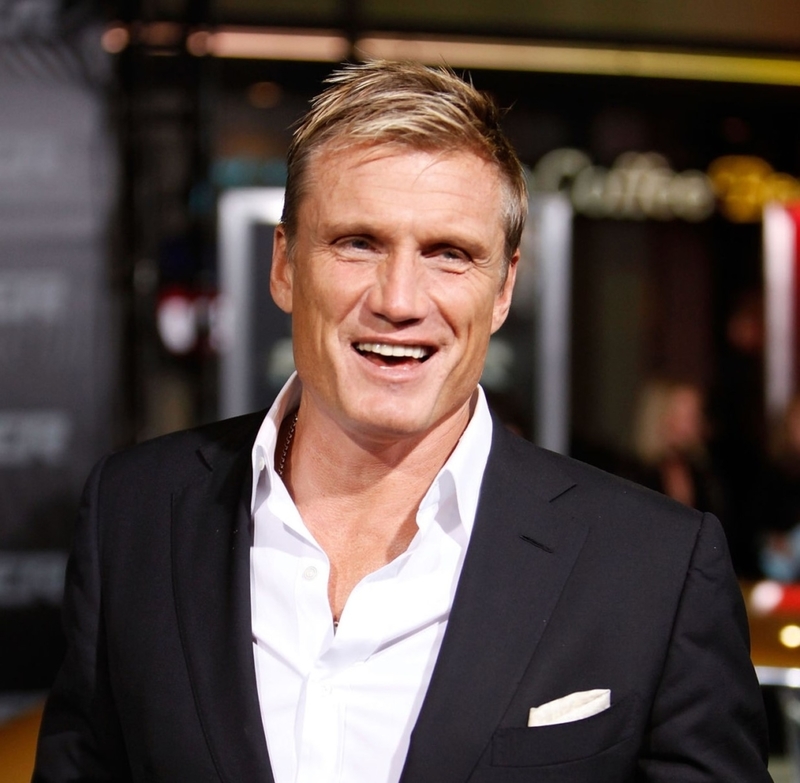 Portraying roles that are usually violent, strong, and antagonistic, it's hard to see Dolph as a gentle individual who's capable of emotions and intelligence, but he is. His IQ is 160.
154 – Alicia Keys

Alicia Keys is one of the most revered musicians of our time. She is an American singer-songwriter, record producer, and philanthropist. She was trained to play the classical piano and started composing songs at the age of 12. She and her contract with Columbia records by age 15.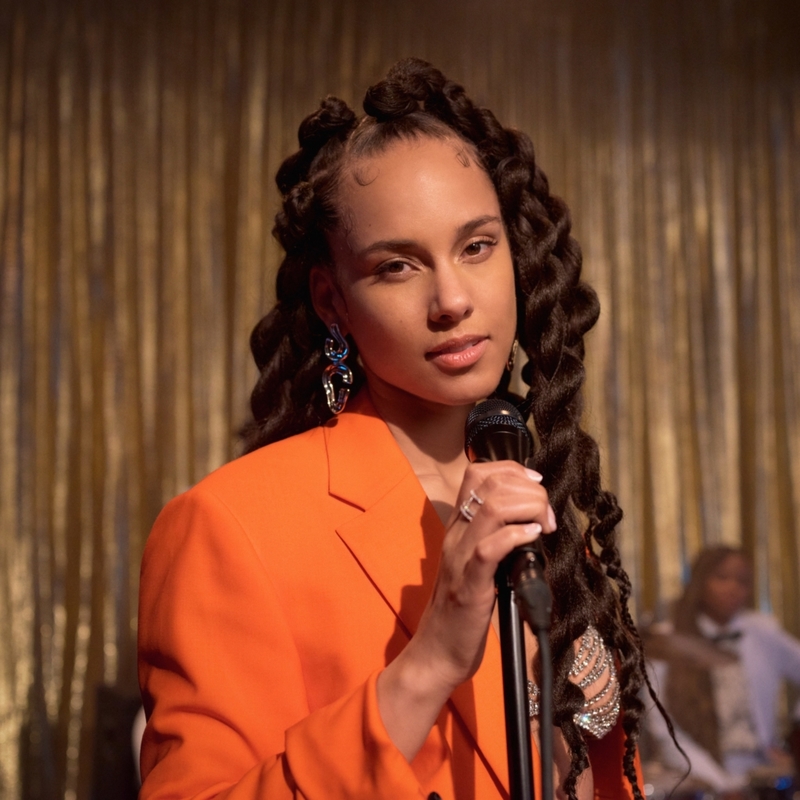 We could even say that she's a musical genius, but maybe we're getting ahead of ourselves. What we can confirm is that Ms. Keys has an IQ of 154, which wasn't much of a surprise, given her musical achievements.
160 – Matt Damon

Matt Damon is probably one of the brightest stars in Hollywood today. He's been in movies that have sold millions of tickets worldwide, and who knows where his talent will take him next? Whether he continues to become a star or changes careers and becomes something else, we can only be sure of one thing: he'll still be successful.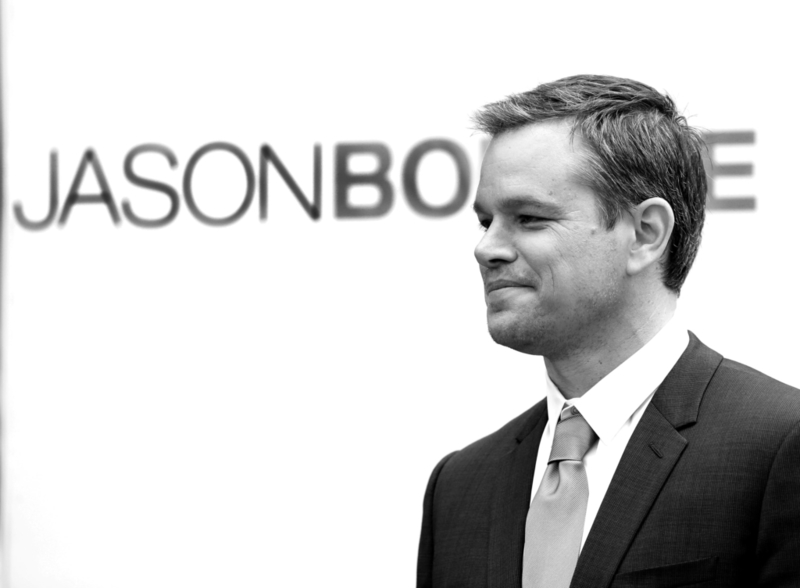 We have every reason to believe that, because according to reliable sources, the actor has an IQ of 160. That alone can be an assurance that no matter which industry he becomes passionate about, he can and will be successful! No wonder most of the roles he gets in movies are of smart people, the shoe fits!
135 – Arnold Schwarzenegger

The great Arnold Alois Schwarzenegger is an Austrian-American actor turned filmmaker, author, businessman, activist, philanthropist, and former professional powerlifter and bodybuilder. He was the 38th Governor of California and has already served two terms for the state, from the year 2003 to 2011.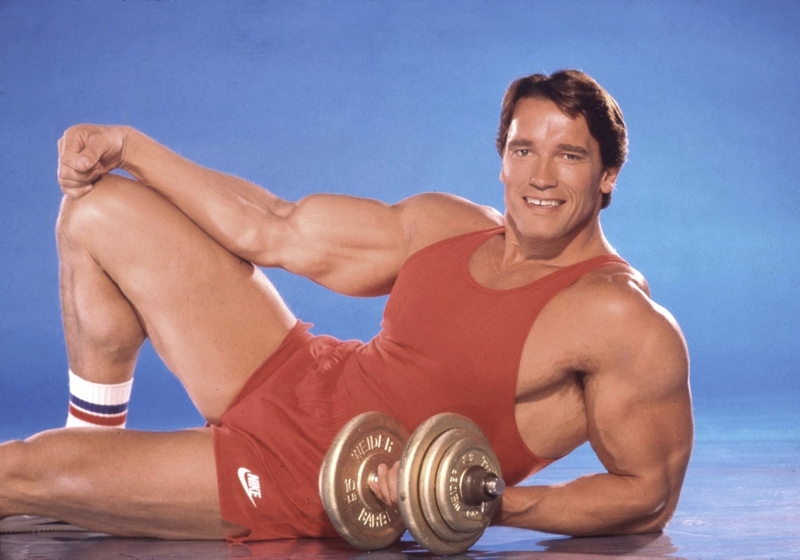 Arnold has done so much for other people in his life, and we must not forget how good and influential an actor he was. Looking back, the characters he played for films weren't portrayed to be smart, but Arnold has been blessed with an IQ of 135. He wasn't only muscular in real life; he was also very brainy. Talk about a lethal combination!
142 – Steve Martin

American actor Stephen Glenn Martin is also a great writer, musician, producer, and comedian. He first appeared in the public eye when he was writing for The Smothers Brothers Comedy Hour in the '60s. Martin has been successful in different fields: as an actor, playwright, pianist, banjo player, and author. He is also an Emmy, Grammy, and American Comedy Awards recipient, among others. People love him for his witty and smart humor.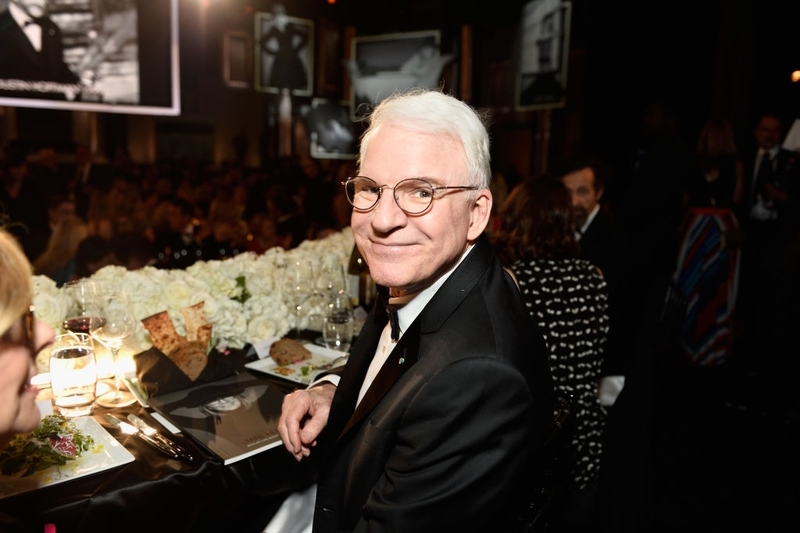 Comedians are smart, and that's probably the reason why Steve Martin has been so good at being one. Well, seeing that his IQ is well over 142, we understand why he has become so successful in everything he does.
160 – Ashton Kutcher

Yes, it's Christopher Ashton Kutcher, and no, you're not being Punk'd! This American actor started acting in his teenage years. His career only grew from there, but beyond entertainment, he's the founder of a venture capital firm called A-Grade Investments.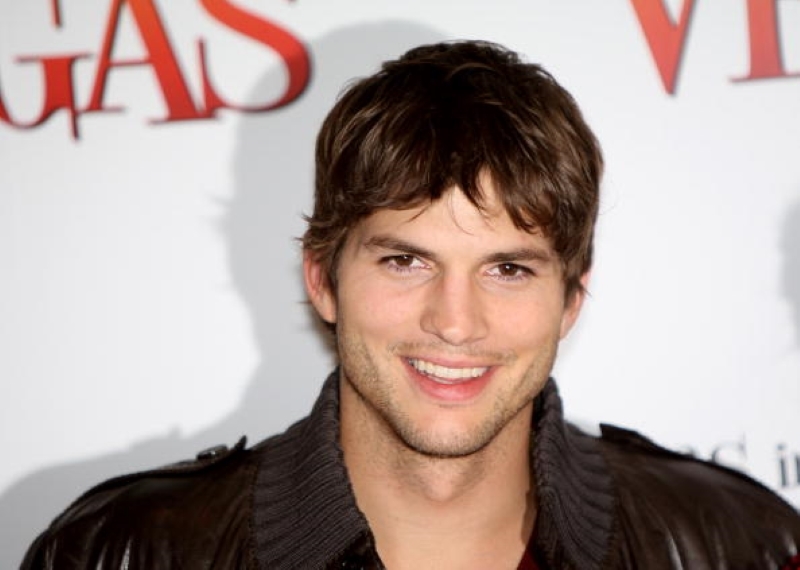 Kutcher is known for taking dumb character roles in films and television, but in reality, he's a genius as an actor and as a math wiz. His success in both professions is because of his IQ level of 160, and success comes naturally to people with that level of intelligence.
140 – Claire Danes

American Actress Claire Catherine Danes has four Golden Globe Awards, three Emmy Awards, and two Screen Actors Guild Awards. She was named as one of the "100 Most Influential People in The World"  in Time Magazine and established her star on the Hollywood Walk of fame at a very young age.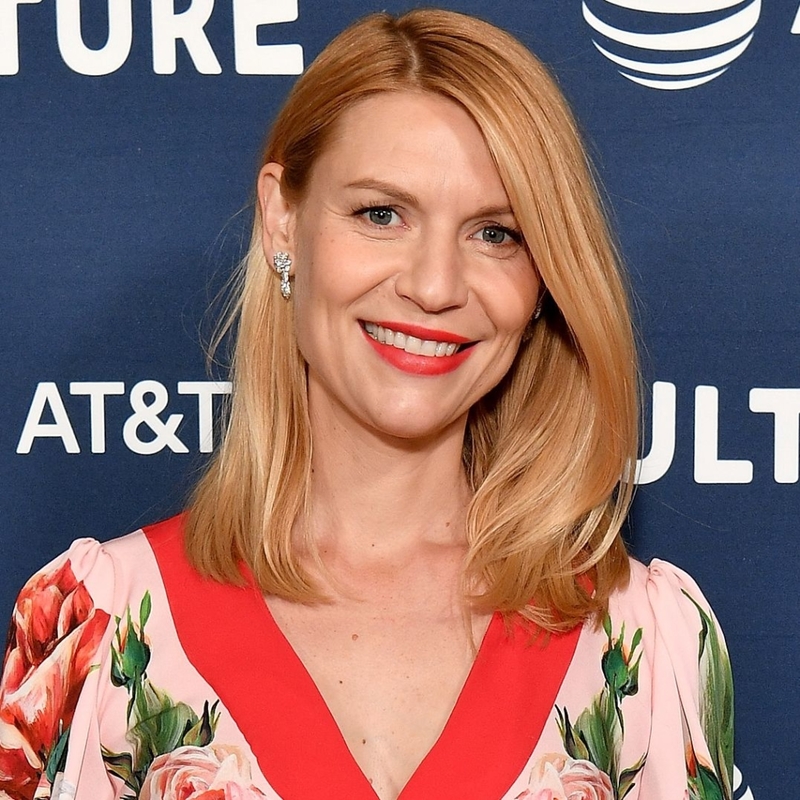 She got a good head-start in her career, allowing her to have experience by being part of numerous films and television shows. You've seen her evolve from a sweet girl to a strong independent woman, who would have ever thought that Claire has an IQ of 140?
135 – Tommy Lee Jones

Tommy Lee Jones is an American filmmaker and actor who is known as one of the last great actors that can effectively play the "strong, silent type." He has four Academy Award nominations under his belt, and one win for Best Supporting Actor, for the 1993 thriller film, "The Fugitive", as U.S Marshal Samuel Gerard.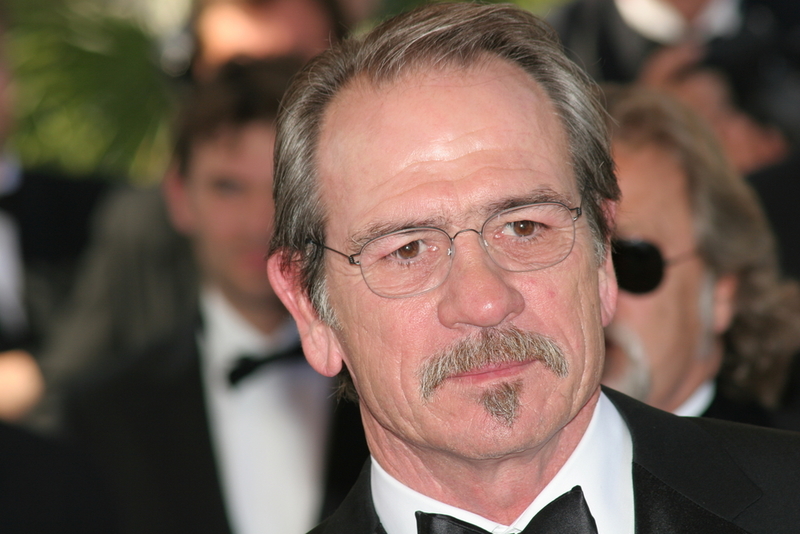 Throughout his career, Jones was able to portray real-life individuals, like Howard Hughes, Congressman Thaddeus Stevens, Murderer Gary Gilmore, Douglas MacArthur, Oliver Lynn, and Ty Cobb. All of which he performed flawlessly. Who would have ever thought that he also holds a high IQ of 135?
160 – Quentin Tarantino

We're positive that some of you have been expecting the legendary Quentin Jerome Tarantino to be on this list. We can't blame you, we know how iconic he is, and we know that he's a genius. For one to create films like Quentin's, you need to be a genius.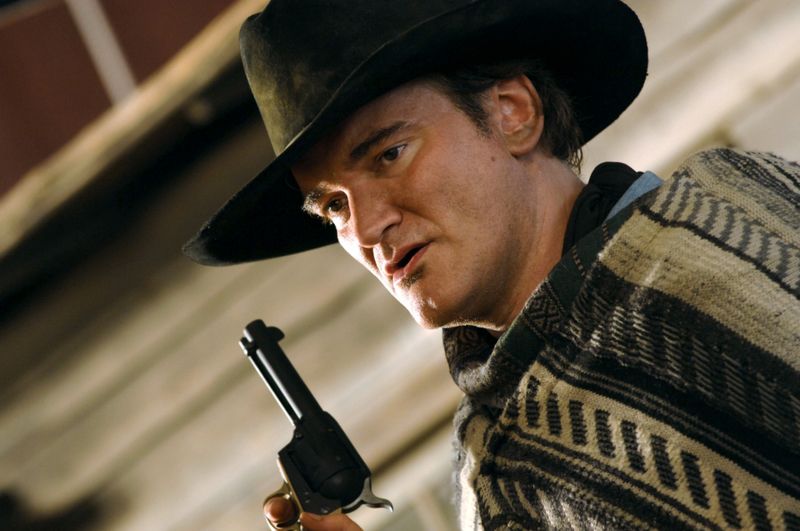 Non-linear storylines, satire topics, beauty in violence, and peculiar ways of finishing filmm were what allowed him to pave a career for himself. He has a knowledge that seems to transcend that of a typical director, and we know why: his IQ is over 160.
140 – Robin Williams

The late Robin McLaurin Williams was a legendary actor and comedian known for doing iconic roles like Mrs. Doubtfire, and voicing the Genie, in Disney's Aladdin. It's incredible to know that all that fame started from a humble place, as he began as a stand-up comedian in San Francisco and Los Angeles.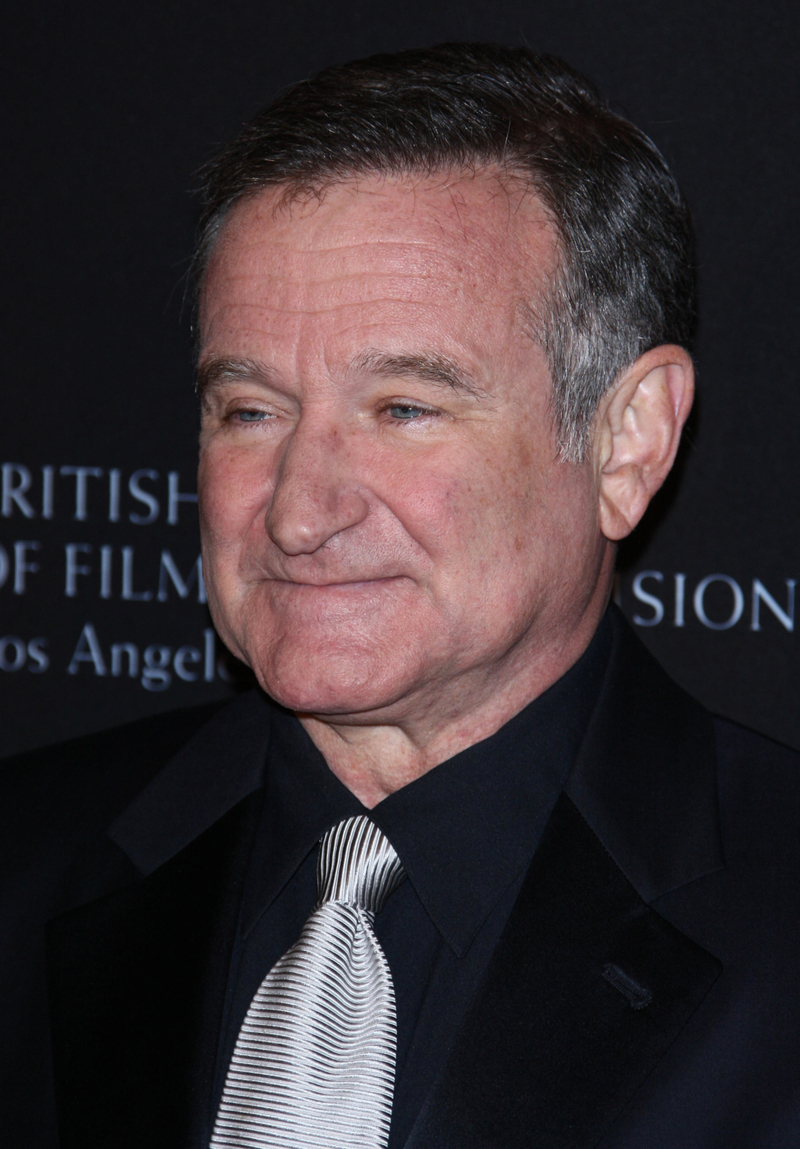 Mr. Williams got his first spark of fame as an alien named Mork, in a sitcom entitled "Mork & Mindy." He was able to sustain a successful career throughout his life, until August 11th, 2014, when he tragically committed suicide. The world was devastated upon hearing that a genius comedian like him, with an IQ of 140 and someone who had brought so much happiness to the world had cut his life short. He will always be remembered as one of the greatest actors, comedians, and human beings of our time.
143 – Meryl Streep

Behold, the brilliant and legendary Mary Louise "Meryl" Streep! Why are we not surprised that she's on this list, you ask? Well, that's because she is simply described by many as the "best actress of her generation." Streep is known for her versatility in any role, as well as her phenomenal ability to adopt any accent.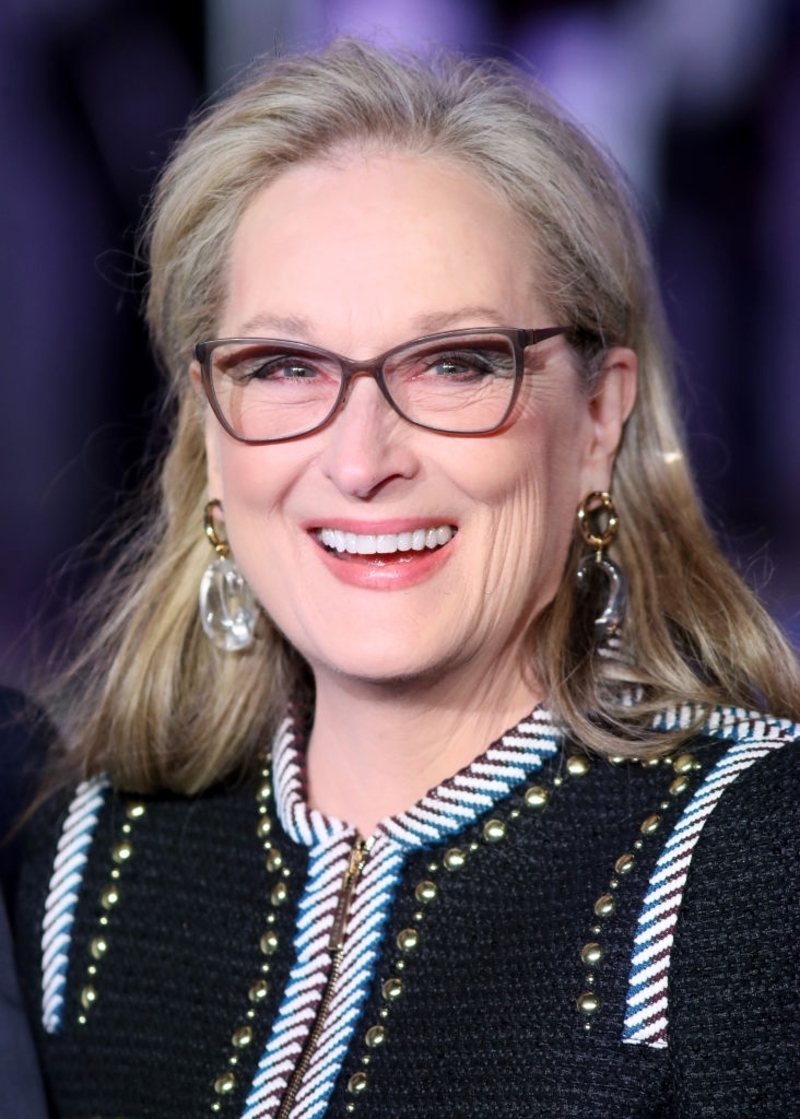 She has won over 3 Academy Awards out of 21 nominations, 8 Golden Globe Awards out of 31 nominations – her nominations and wins have surpassed any other actor. There's a saying going around about her stating that "there's nothing Meryl can't do," and her having an IQ of 143 might prove that to be true.
147 – David Duchovny

David William Duchovny is an American actor, producer, writer, novelist, director, composer, and singer. He's famous for his role as FBI agent Fox Mulder, on the hit television series "The X-Files", and as a writer named Hank Moody, on "Californication." The two roles have earned him Golden Globe Awards.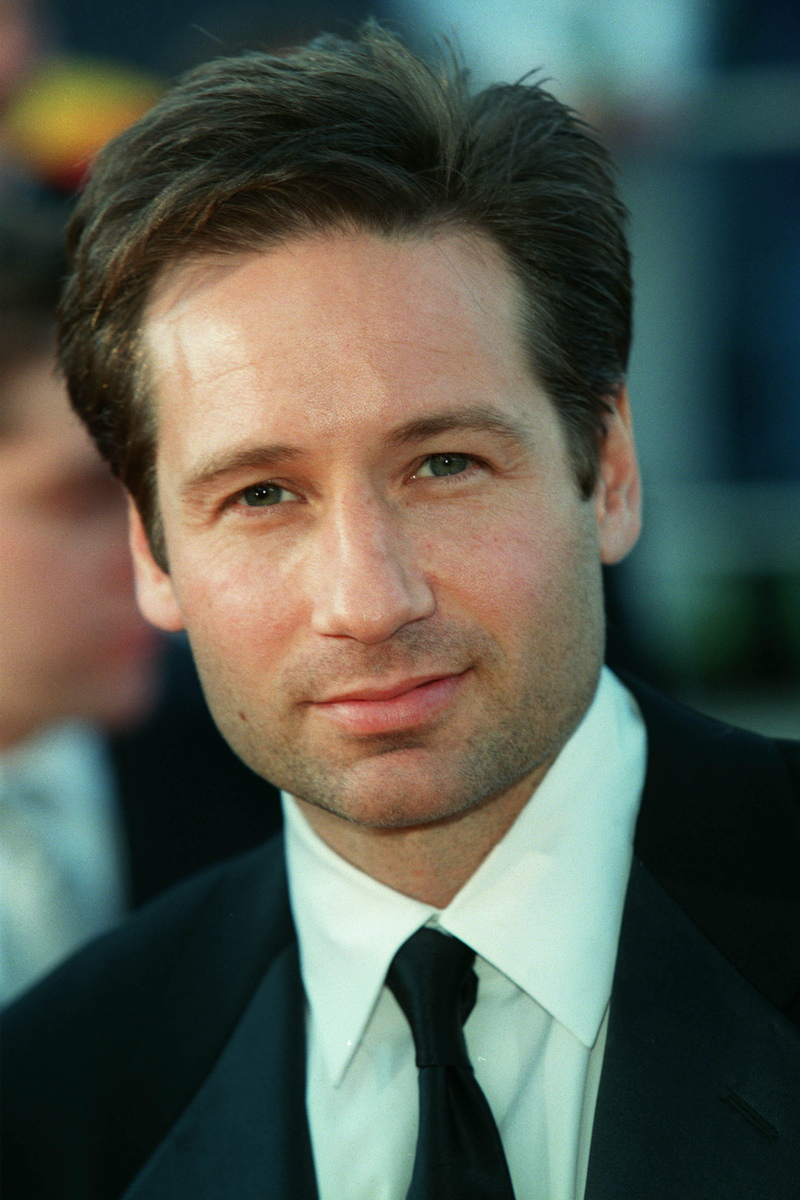 He also excelled in other things, apart from acting, as he was an executive producer of a cop drama, called "Aquarius".He graduated from Princeton University and got an M.A in English literature from Yale University, and he had his IQ of 147 to thank for that.
156 – Asia Carrera

Jessica Steinhauser, AKA Asia Carrera, is a German-Japanese adult-film star living in New York City. When she was young, she showcased impressive levels of intelligence and was able to score 1440 on her SATs; she also got herself a Garden State Scholarship, because of school performance. Asia continued to go to college and attended Rutgers University on a full academic scholarship, where she majored in Japanese and Business.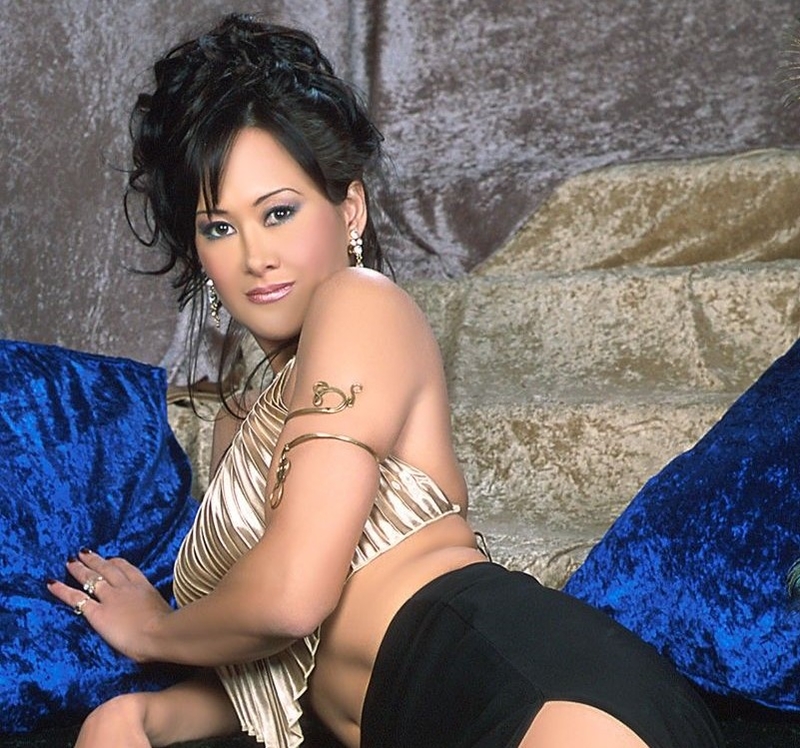 No one would have thought that a smart girl like her, with an IQ of 156, would end up being a pornstar. She started entering the industry when she came to university and turned to strip to make some cash while in school.
130 – Jordana Brewster

The beautiful Jordana Brewster first erupted as an American model and actress in an episode of "All My Children (1995)". It was quickly followed by her role in "As The World Turns", as Nikki Munson, which got her a Soap Opera Digest Award nomination for Outstanding teen performance in 1997.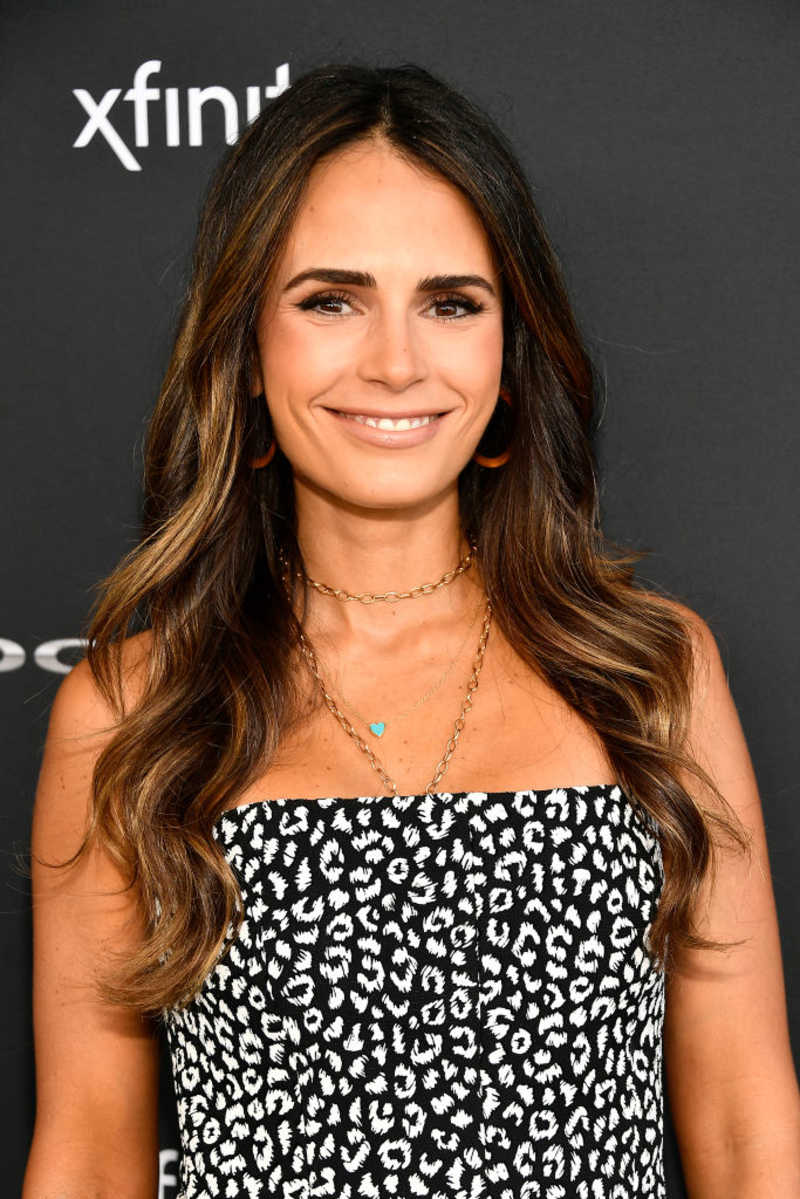 What launched Jordana Brewster to substantial fame was when she got cast for a role in the "Fast and the Furious." Her IQ of 130 proves she has beauty AND brains! What a killer combo!
140 – Glenne Headly

Glenne Headly was an American actress that rose to fame after her role in the famous 'Dirty Rotten Scoundrels', alongside Michael Caine and Steve Martin, in 1988. Two years later, she got even more recognition after landing a role in Warren Beatty's 'Dick Tracy', starring Madonna and Al Pacino. She won a Theater World Award and was nominated for two Emmy Awards.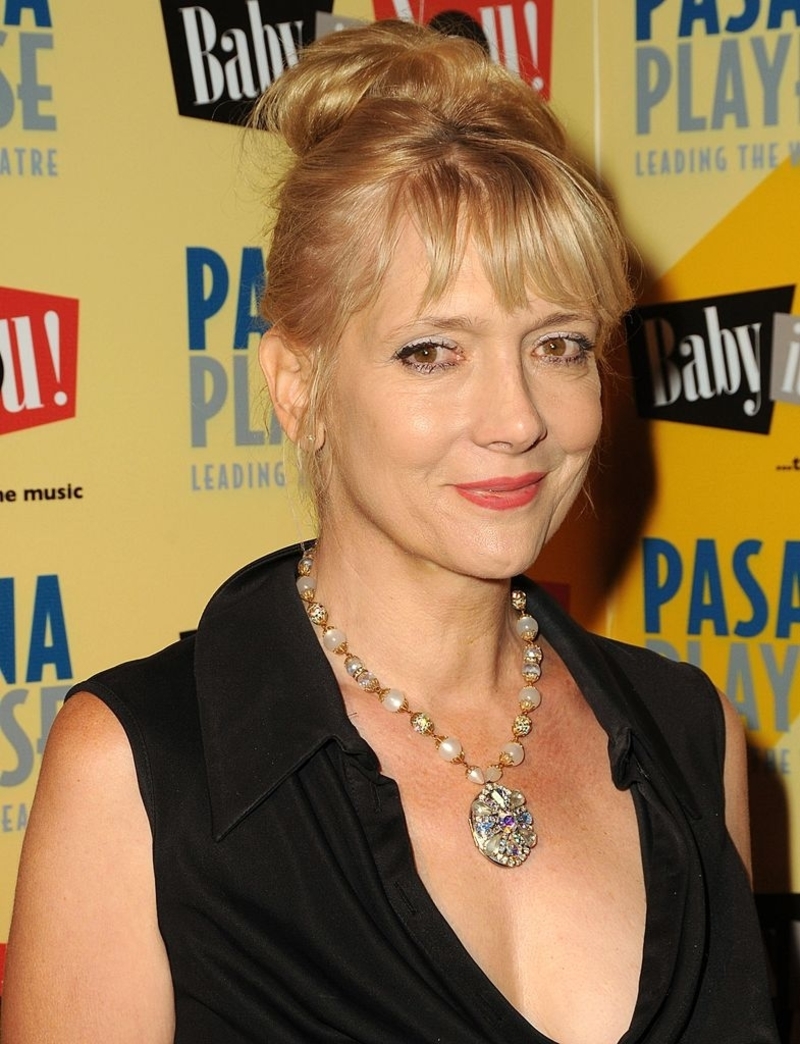 Besides her amazing acting skills, Headly was also one of the smartest in her class at NYC drama school, with an IQ of 140! Not surprisingly, she also attended the American College of Switzerland on a full scholarship. And she also chose an equally brilliant partner, marrying the talented John Malkovich in 1982.
170 – Paul Allen

When people think of Microsoft, they automatically think of Bill Gates. But what many don't know is that half of the credit belongs to Paul Allen, the American philanthropist, and investor that co-founded the computer giant together with Gates.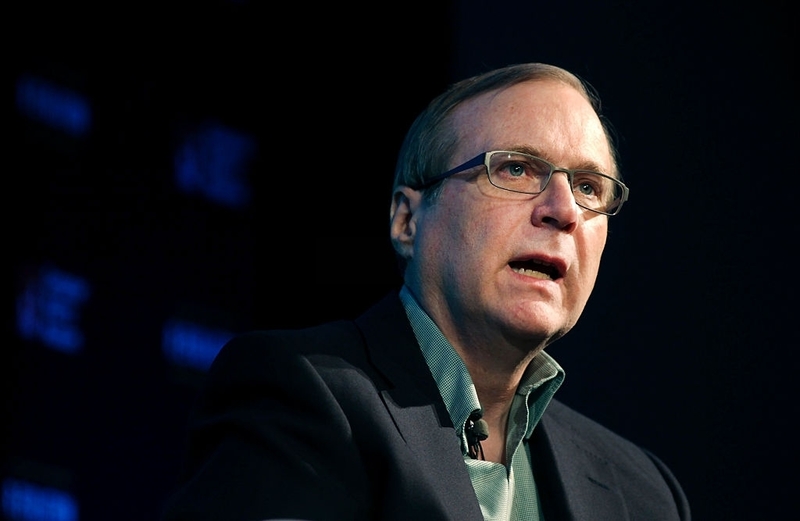 With an IQ of 170, Allen didn't only co-found Microsoft and change the history of technology as we know it, but he also owns the Seattle Seahawks and the Portland Trail Blazers. Allen has also founded the Allen Institute for Brain Science, Cell Science, and Artificial Intelligence. And, co-founded Mojave Aerospace Ventures!
160 – Dexter Holland

If you remember the famous 1980s rock band, The Offspring, you'll surely remember the super blonde frontman and lead singer, Dexter Holland. But Dexter wasn't only about banging his head with the band and having a good time. With an IQ of 160, Holland graduated as class valedictorian from his high school in Garden Grove, California.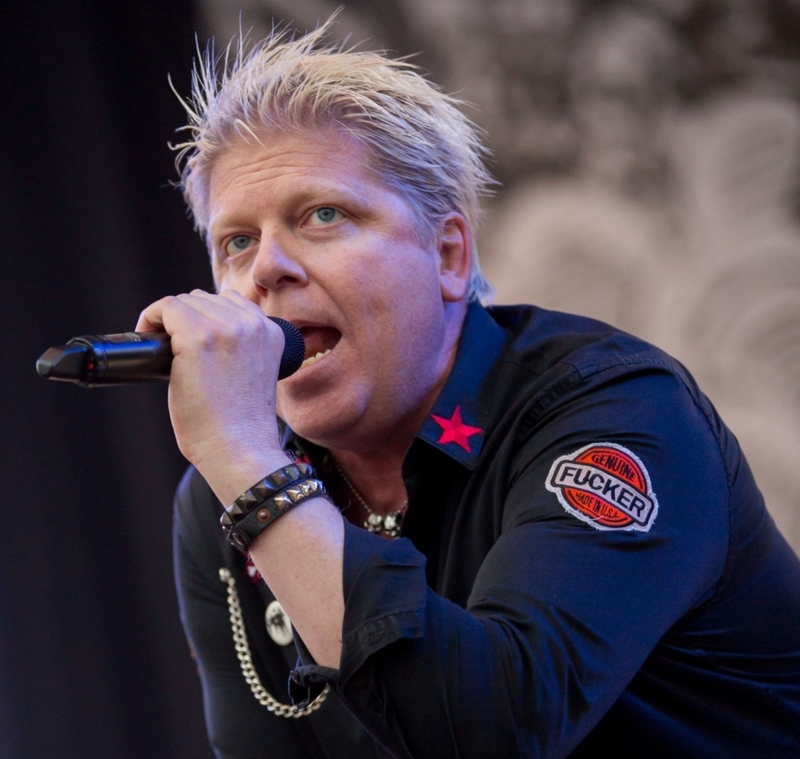 He went on to receive a Bachelor of Science in biology, and a Master's degree in molecular biology, from the University of Southern California. Holland even pursued a Ph.D. in molecular biology but never finished his studies after The Offspring started to get worldwide success.
140 – Elisabeth Shue

Elisabeth Shue may not be such a popular name nowadays, but she was a rising star back in the 80s and 90s. She was considered a sex symbol of the time, and landed huge roles that jumpstarted her career, such as leading roles in The Karate Kid, Back to the Future Part II and III, Leaving Las Vegas, Hollow Man, Cocktail, and many more. Apart from being nominated for Golden Globes, BAFTA, and an Academy Award, Shue is also incredibly smart.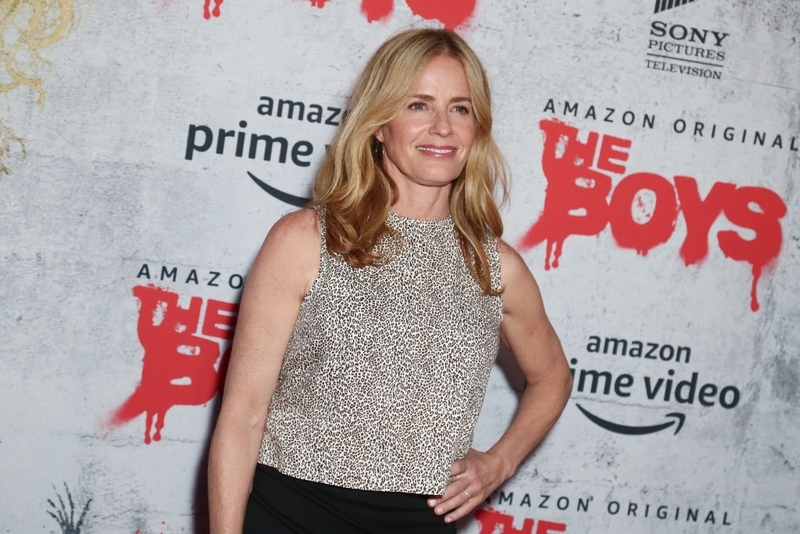 She was inducted into her high school's Hall of Fame and attended Wellesley College. And as if that weren't enough, her IQ of 140 got her into Harvard in 1985. However, due to her acting success, she had to pause her studies until 2000, when she finally graduated from Harvard with a Bachelor's in Political Science.
163 – Kris Kristofferson

Kristofferson made a name for himself as a country singer, who later achieved international stardom as an actor by landing roles in Martin Scorsese's 1974 classic, Alice Doesn't Live Here Anymore. He went on to star in Flashpoint, I'm Not There, Requiem for Billy the Kid, Where the Red Fern Grows, Planet of the Apes, and many others.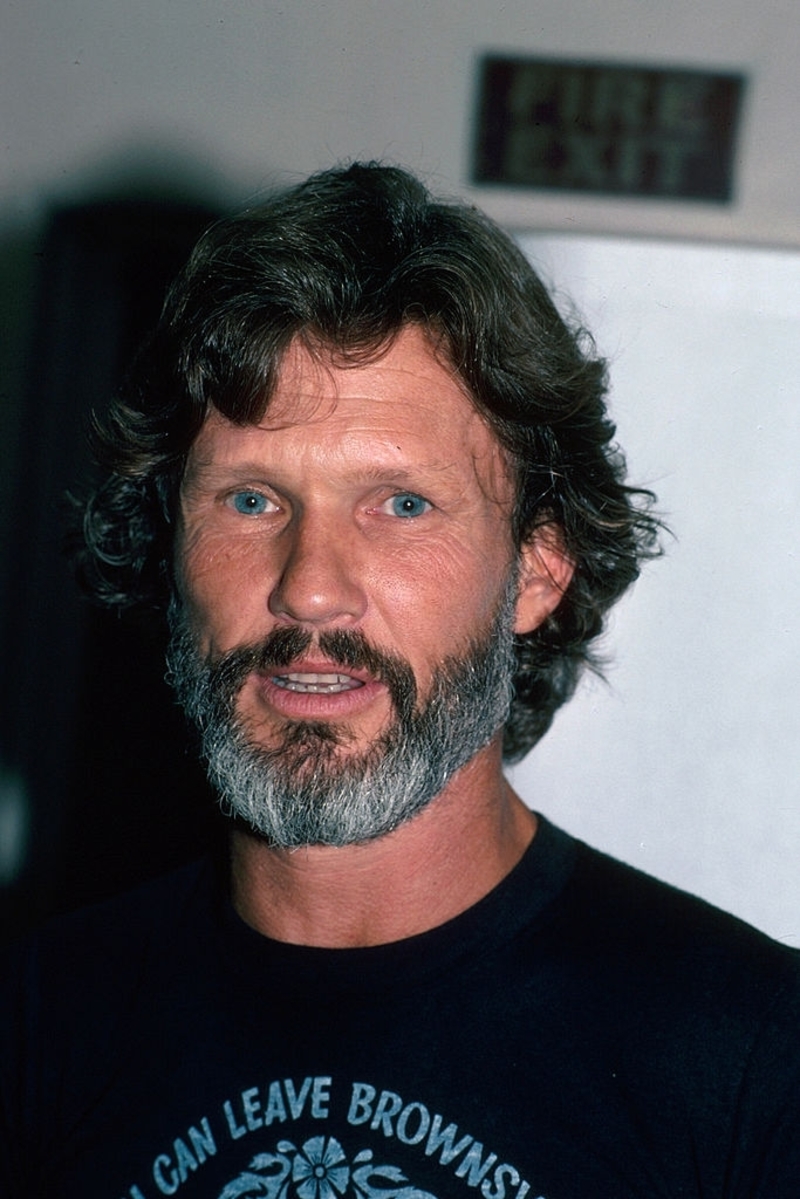 Kris's IQ of 163 helped him achieve the rank of Captain whilst in the U.S. Army, and also prompted him to graduate summa cum laude with a Bachelor's in Literature from Pomona College. As if that weren't enough, he went on to study at Oxford on a Rhodes scholarship and graduated with a Bachelors in English Literature in 1960.
125 – Mira Sorvino

Sorvino was introduced to acting life very early on, with her dad, Paul Sorvino, being a worldwide famous actor known for his epic roles in Goodfellas, Dick Tracy, Romeo + Juliet, Nixon, and other major motion pictures. In fact, as a young girl, Mira would write her own plays and she and a friend would star in them!  She got her rise to fame after winning an Academy Award for Best Supporting Actress in Woody Allen's 1995, Mighty Aphrodite.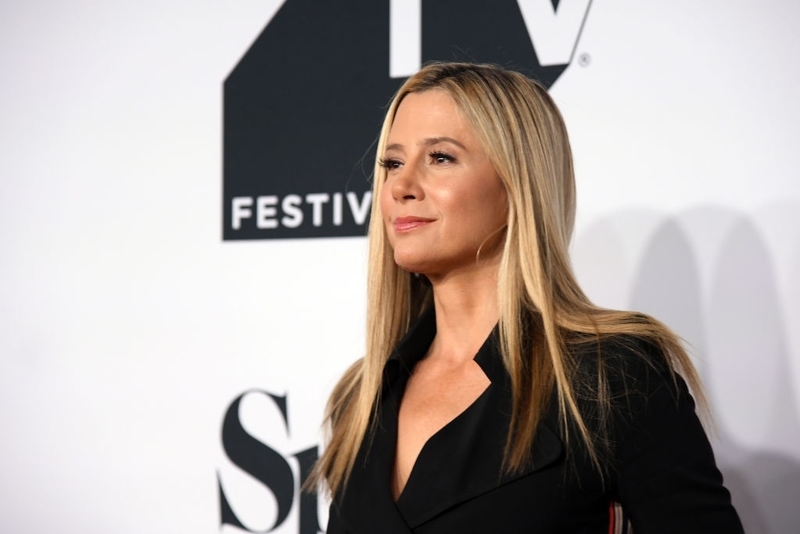 Afterward, she went on to star in the cult classic, Romy and Michele's High School Reunion, Summer of Sam, and Human Trafficking, which got her a Golden Globe nomination. But this girl isn't only an incredibly talented actress, she's quite the genius, too. With an IQ of 125, she graduated magna cum laude at Harvard, with a degree in East Asian Studies, and she lived in China for a year, where she learned Mandarin fluently! And, she dated Quentin Tarantino for two years!
165 – Myles Jeffrey

Jeffrey got his 15 minutes of fame when he played a role in the 1990's Face/Off, alongside John Travolta and Nicholas Cage. He went on to star in Beverly Hills, 90210 and Babe: Pig in the City, as a voice-over actor. Jeffrey also did the voice of George, in the famous Stuart Little TV series.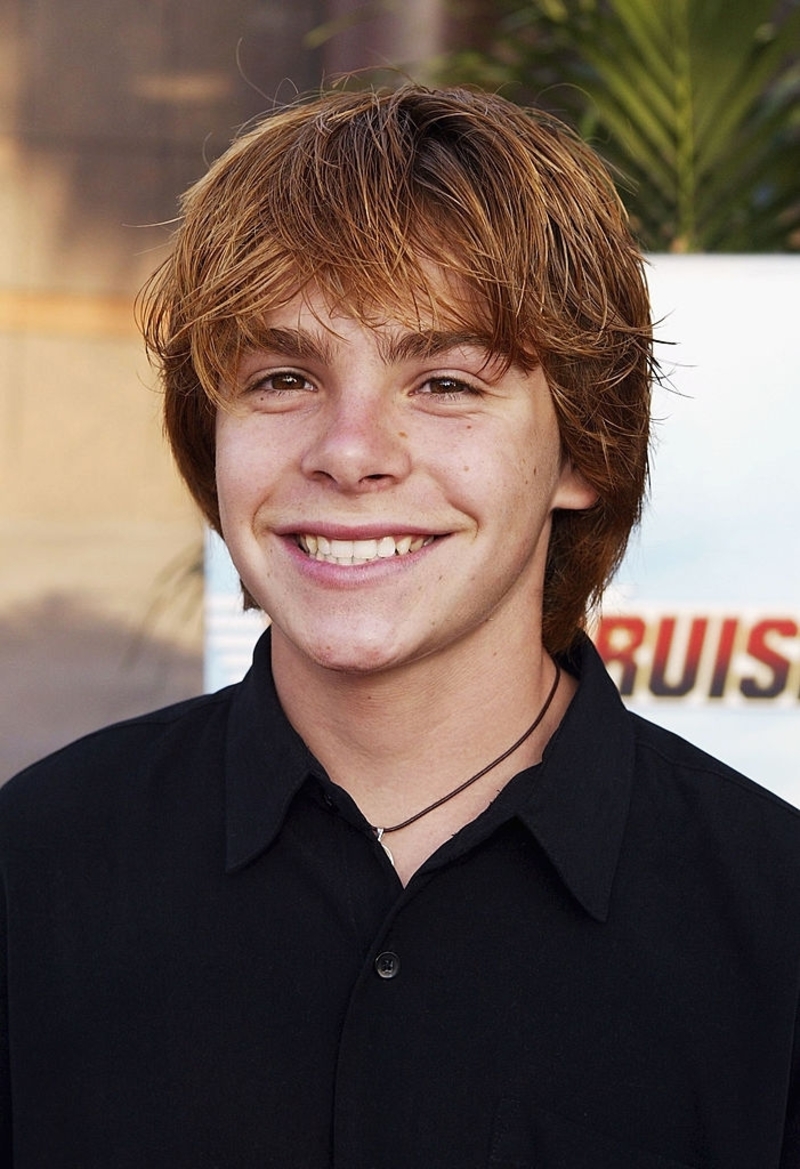 But Jeffrey isn't only a voice-over genius, he's actually a certified genius! When he was only 6 years old, he tested in the 99th percentile of an IQ test, scoring an impressive 165!
158 – Laura Shields

With an IQ of 158, Laura Shields was never your typical model/actress. In fact, she graduated with honors from Leeds University, with a chemical engineering master's degree, no less! Born in the UK, Shields started a modeling career at a young age, eventually winning the title of Miss UK in 2004.
She went on to have an acting career, starring in light comedies like Fate, The Missing Link, and Bad Dad. Shields is a member of Mensa, the high IQ society. There goes all your prejudices about models.
147 – Jim Morrison

With an IQ of 147, Jim Morrison certainly had the brains to back up his musical genius. Not to mention being one of the most handsome musicians in rock n' roll history. Morrison earned his Bachelor's degree in Film from UCLA (University of California, Los Angeles).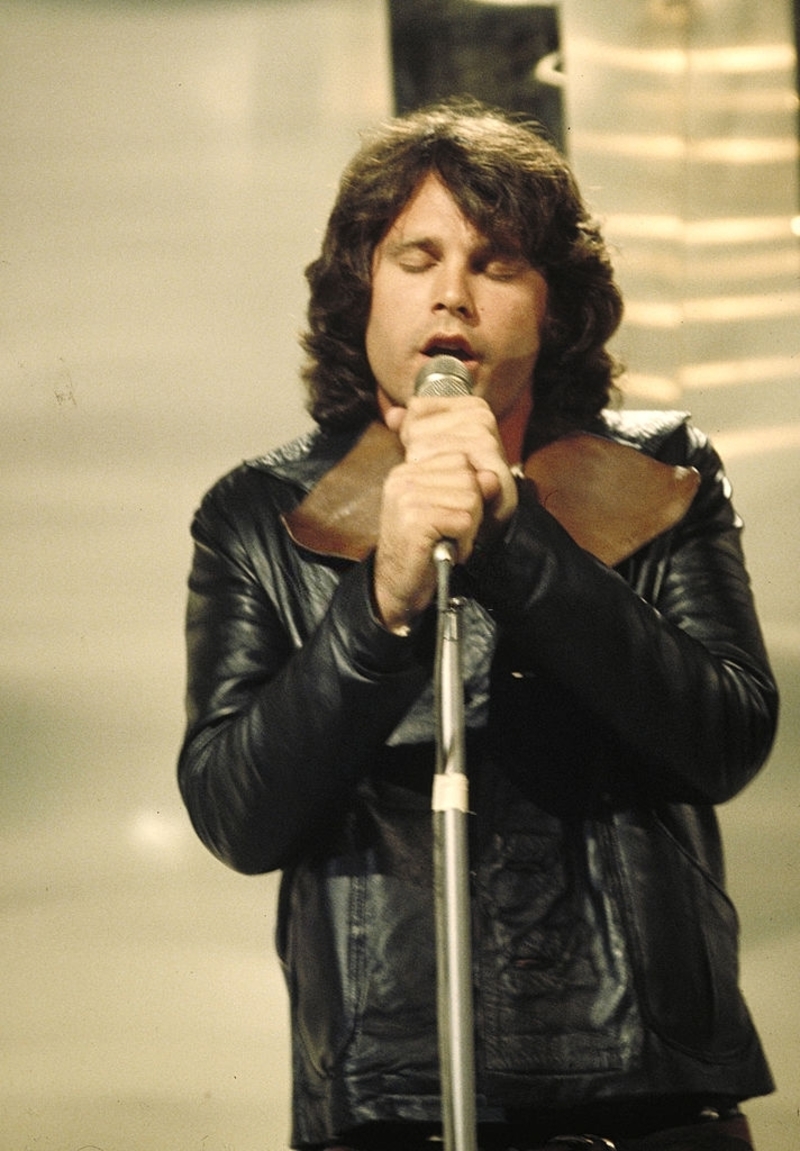 Morrison moved to Venice Beach shortly after and became an icon of the Bohemian lifestyle and the hippie movement of the 60s. There he met The Doors band members, who were mesmerized with Morrison's unique poetry and writing abilities.
140 – Rashida Jones

Rashida Jones was born among artistic geniuses. Her father, Quincy Jones, is a famous musician, music producer, composer, and film producer with 80 Grammy Award nominations and 28 wins. And her mother, Peggy Lipton, was a famous 1960s actress. Needless to say, Rashida saw talent from an early age. She was very involved in the theater and music departments whilst studying her Bachelor's in comparative religion at Harvard University; it probably wasn't so hard for her, considering her IQ of 140!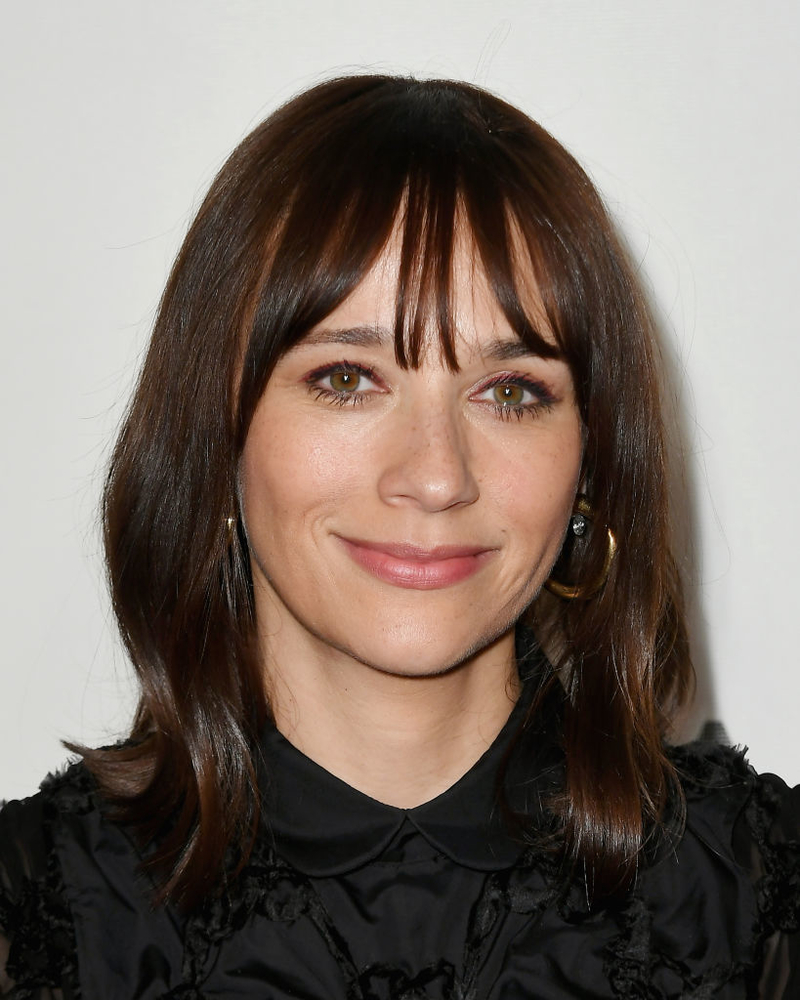 Rashida even wrote her own music scores and campus plays, many of which she performed in herself. She is best known for her many appearances on Saturday Night Live, Parks and Recreation, and countless roles in light comedies alongside Jason Segal, Paul Rudd, Seth Rogen, and the like.
160 – Sylvester Stallone

You'd be hard-pressed to find a single person that doesn't know who Sylvester Stallone is. If you don't know him from the legendary Rocky series, you will surely know him from any of the five Rambo films. But contrary to the image of the strong, brute he usually portrays in films, Stallone is incredibly smart and a very talented writer.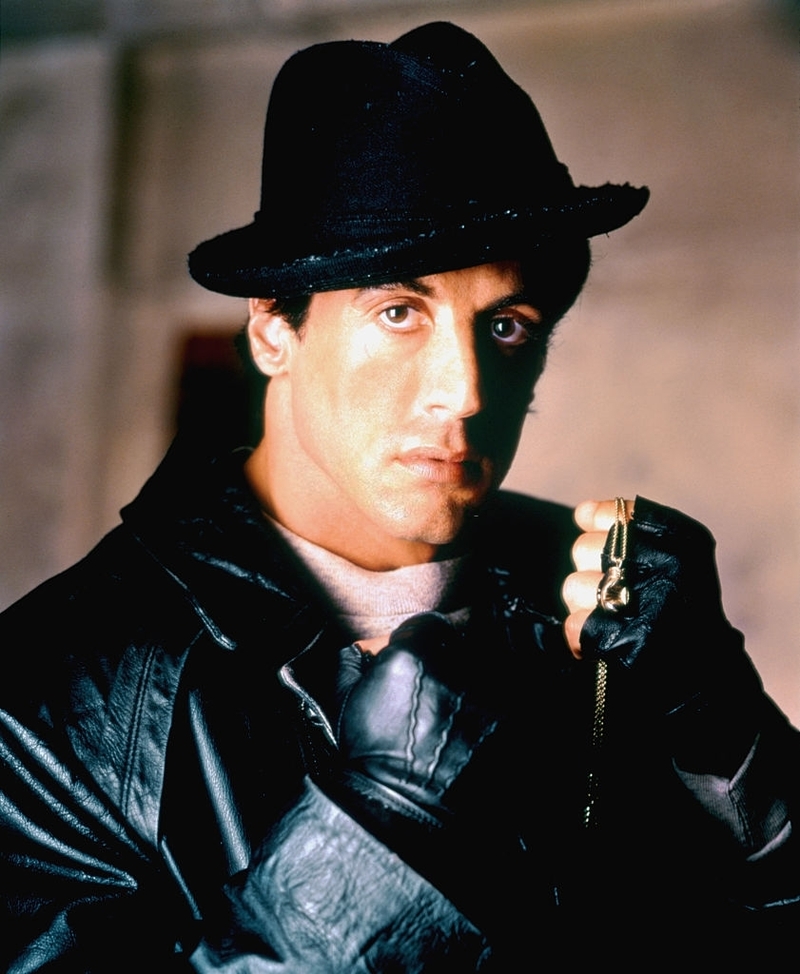 In fact, did you know that Rocky has an IQ of 160?! The same as Stephen Hawking. Stallone has received 3 nominations for an Academy Award, won a Golden Globe, been inducted into the International Boxing Hall of Fame, and given a star on the Hollywood Walk on Fame.
Unknown – John Lithgow

John Lithgow is most known for his epic role in 3rd Rock From the Sun. He had an early start in the theater world, thanks to his dad being a big theater producer. Lithgow became an outstanding actor, with unforgettable roles in The World According to Garp and Terms of Endearment, both of which got him an Academy Award nomination. He's acted in major motion pictures and TV series, such as the terrifying Trinity Killer on Dexter.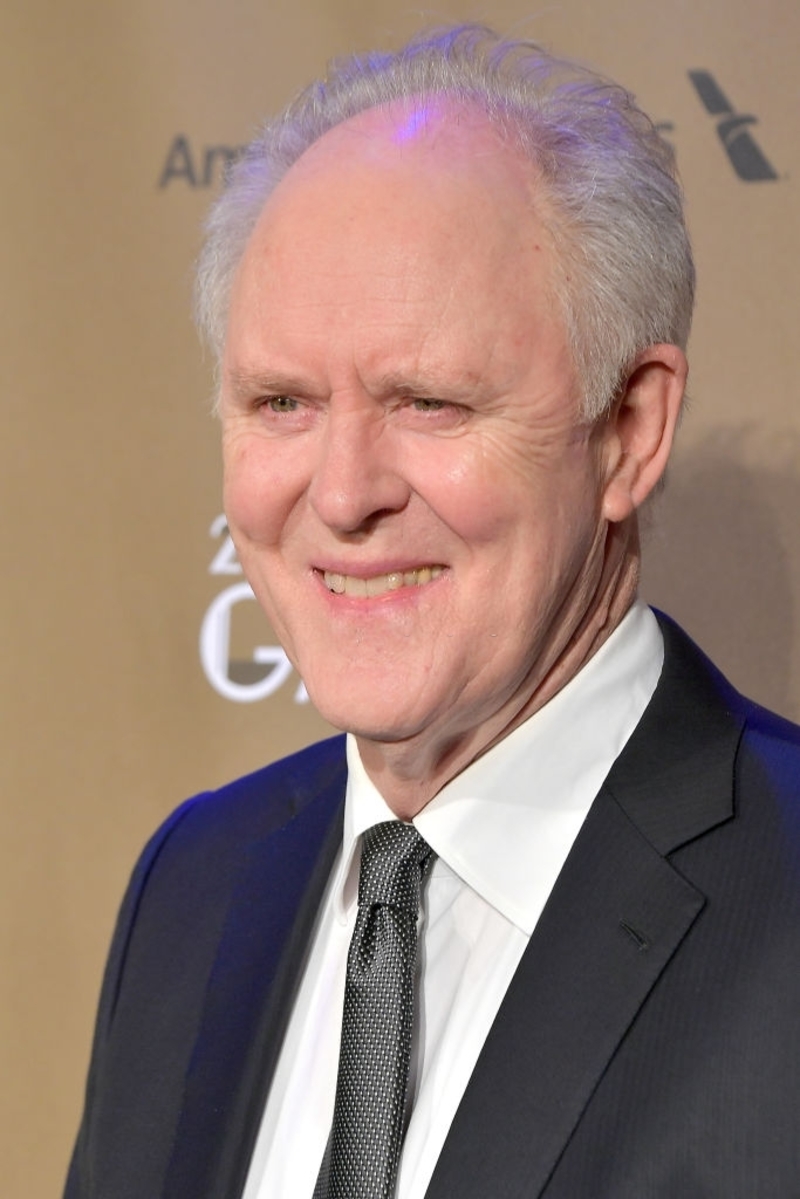 Lithgow has done voice-overs in Shrek, played in Cristopher Nolan's Interstellar, Rise of the Planet of the Apes, Footloose, and countless others. Apart from being a talented actor, Lithgow also has a brilliant mind. He graduated magna cum laude with a degree in history and literature. And, he even sat on the Board of Overseers at Harvard! Lithgow received a prestigious Fulbright Scholarship after he graduated, which allowed him to study at the famous London Academy of Music and Dramatic Art.
Unknown – Maggie Gyllenhaal

Maggie's first acting roles were in her father's films, in which she co-starred with her famous brother, Jake Gyllenhaal.  Her first big acting debut, though, was in the cult classic, Donnie Darko, in 2001.  Her next big role was in 2002's Secretary. From then on, she went on to star in Sherrybaby, The Dark Night, Mona Lisa Smile, Away We Go, Stranger Than Fiction, Hysteria, and many more.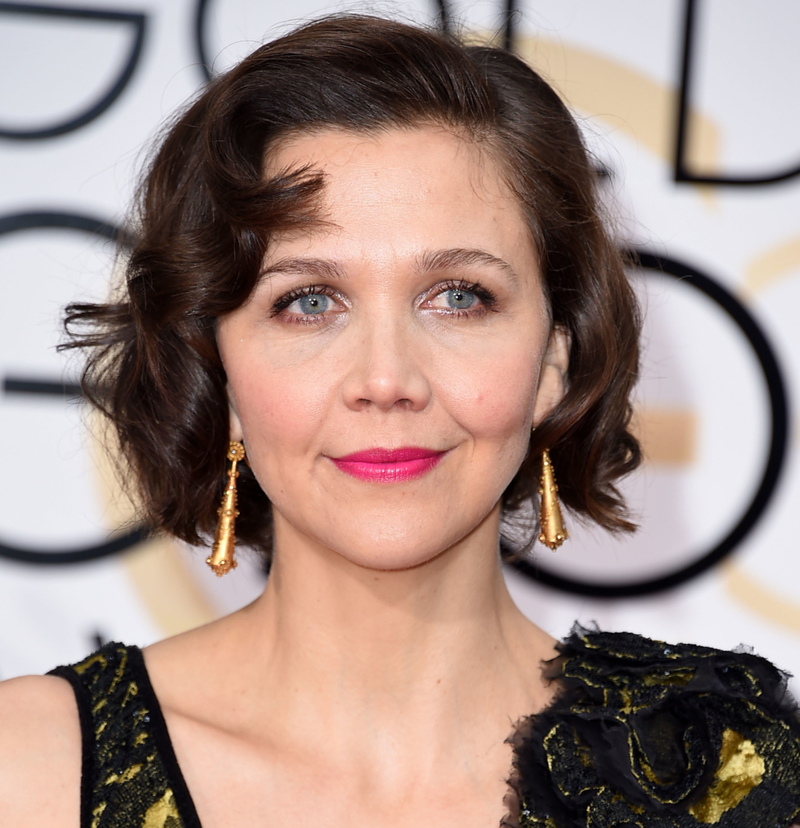 Gyllenhaal graduated from Columbia University with a Bachelor's degree in literature and Eastern religions. And, she went on to study acting at the Royal Academy of Dramatic Art in London. Well done, Maggie!
150 – Jerry Springer

Jerry Springer became a national sensation when The Jerry Springer Show hit TVs nationwide. The show ran from 1991 to 2018, and is regarded as one of the highest-grossing shows in TV history in the U.S. What will come as a surprise to many, is that this tabloid-like, sensationalist show's host is actually incredibly smart.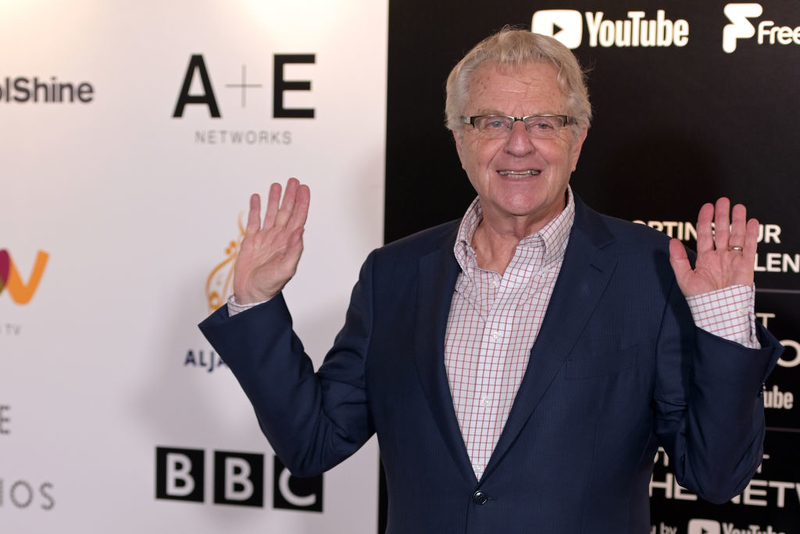 Before he became a famous TV personality, Springer graduated with a law degree from the prestigious Northwestern University, and actually worked as a campaign adviser for Robert Kennedy in 1968! He even tried his luck in politics, becoming the mayor of Cincinnati in 1977.
153 – Colin Firth

Here's another British actor that has made a name for himself on the big screen. Colin Firth graduated with honors from Barton Peveril College in the U.K., at which he fell in love with English literature. In fact, Firth was considered one of the smartest in his class, since his incredible memory allowed him to quote novels by Thomas Hardy and Lord Byron by heart!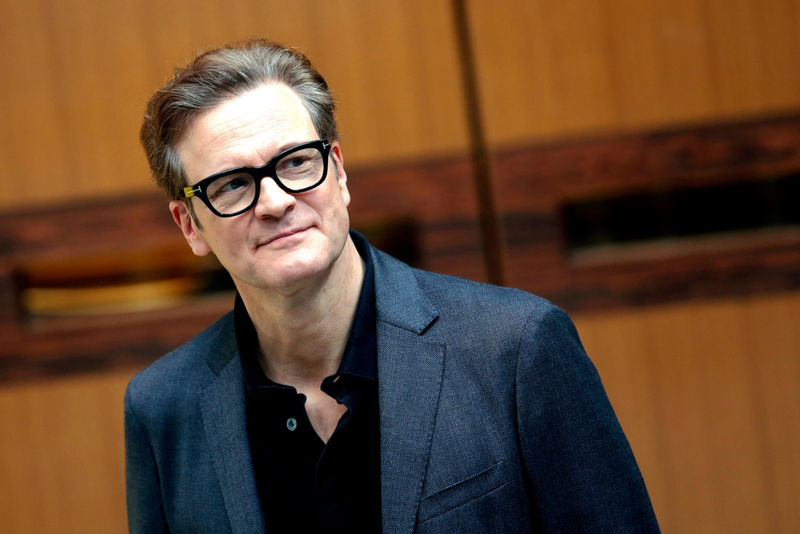 You might know him for his award-winning performance in The King's Speech, but what you probably don't know is that he commissioned scientists to scan politicians' brains and find out if there were any particular traits to them depending on their political affiliations. How cool is that? Firth was credited as a co-author of an academic paper on human brain research.
Unknown – Tilda Swinton

Tilda Swinton is one of those rare actresses that come around every once in a blue moon. Her unique facial features and overall look, as well as her astounding acting skills have made her a worldwide acting icon. She started out in the Royal Shakespeare Company in 1984, and landed her first Hollywood role in The Deep End, for which she was nominated for a Golden Globe. Swinton went on to land roles in The Beach, alongside Leonardo Dicaprio, Vanilla Sky, and Constantine, featuring Keanu Reeves.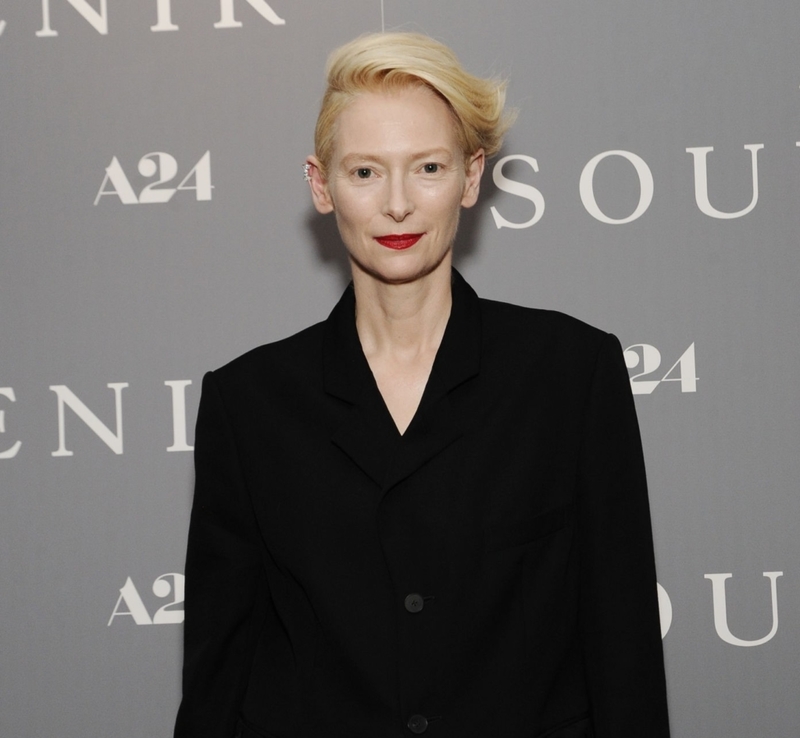 Her following roles have been in groundbreaking cinematic masterpieces, including several of the Coen Brother's films, The Chronicles of Narnia Saga Jim Jarmusch's Only Lovers Left Alive, We Need to Talk About Kevin, and others. But what's also impressive is this English lady's mind; she graduated with a Bachelor's degree in Social and Political Sciences from the University of Cambridge, no less!
134- Edward Norton

Norton is not only considered one of the best actors of the 21st century, but he is also incredibly smart. The three-time Academy Award-nominated actor graduated with a Bachelor's degree in history from Yale University. After an injury, he started to get interested in theater, and the rest, as they say, is history. Norton moved to Japan shortly after graduating, where he learned Aikido and fluent Japanese!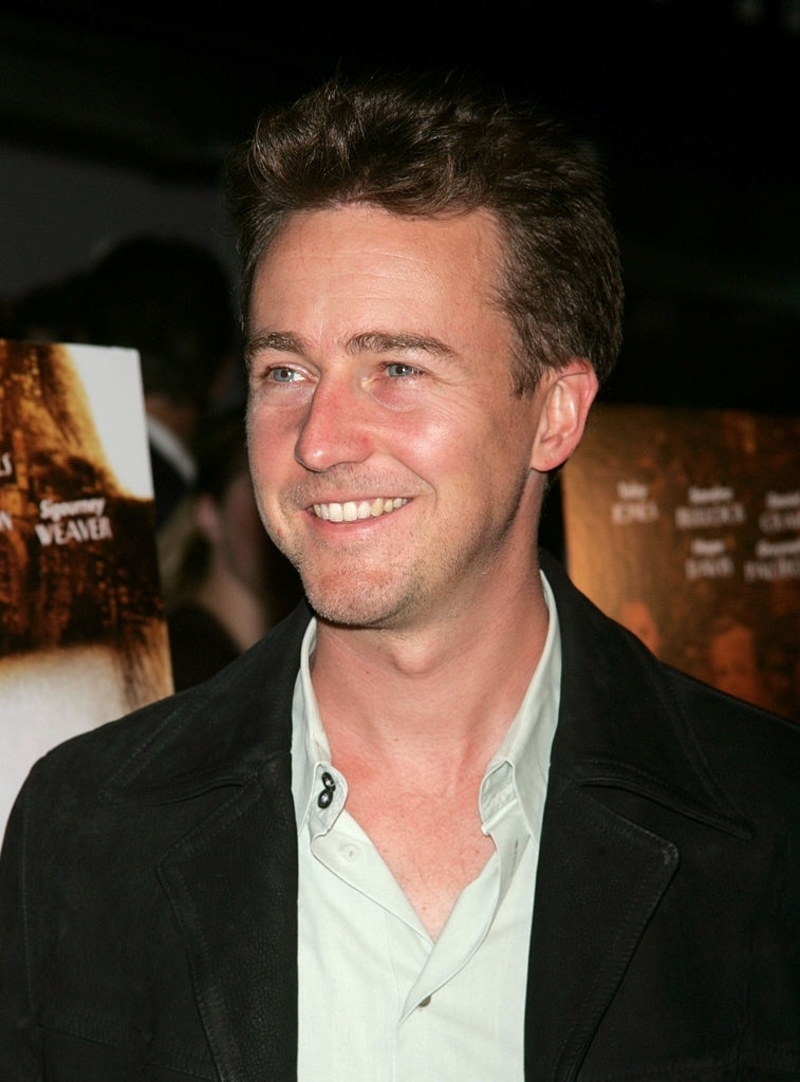 This genius has graced our screens in masterpieces like Primal Fear, American History X, Birdman or (The Unexpected Virtue of Ignorance), Everyone Says I Love You, Fight Club and several of Wes Anderson's films.
Unknown – Lupita Nyong'o

Born in Mexico, Lupita started her career in the early 2000s, as part of the production crew for many major films. She went on to make her debut as an actress in the short film, East River. In 2009, she wrote, directed, and produced her own documentary about the albino population in Kenya. Shortly after she enrolled in the Yale School of Drama and graduated with a Masters of Fine Arts.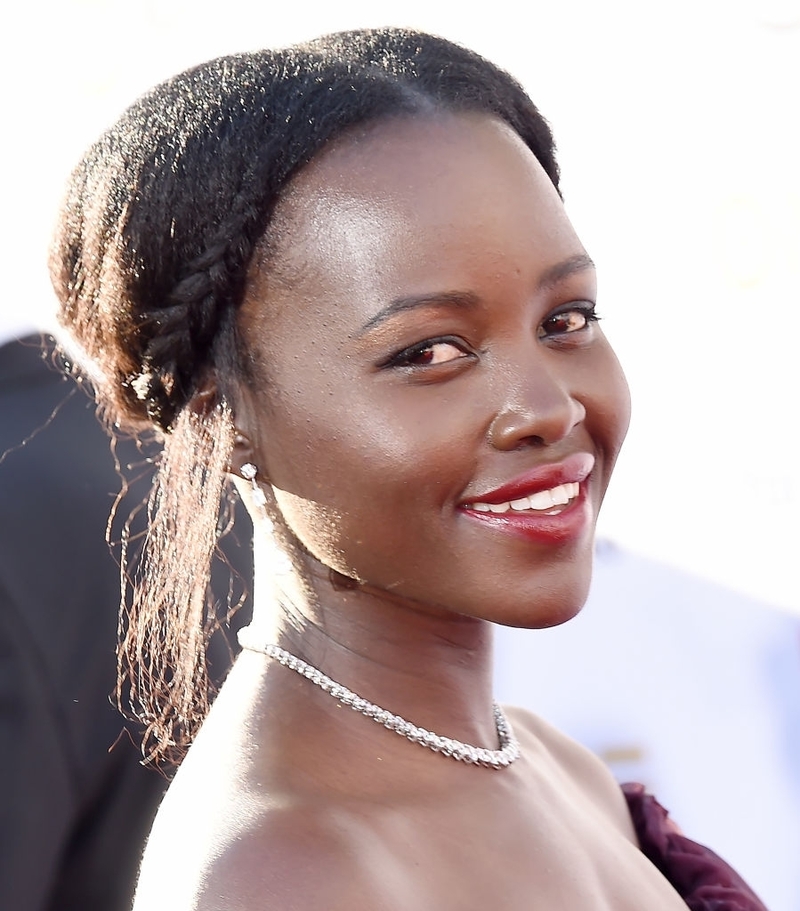 Lupita got her big-screen breakthrough shortly after graduating when she was cast in Steve McQueen's 12 Years a Slave. She went on to star in award-winning films after that, including two Star Wars movies, The Jungle Book, Black Panther, Us, and more. She's beautiful, talented, AND a genius!
Unknown – Ashley Judd

Ashley Judd has been a Hollywood sweetheart since her role in the 1990's Ruby in Paradise. She continued to earn recognition as a high-profile actress with her performances in Heat, Someone Like You, Frida, A Time to Kill, Kiss the Girls, Double Jeopardy, and more. Most recently, she landed a part in the famous Twin Peaks remake. But there's much more to this actress than artistic talent.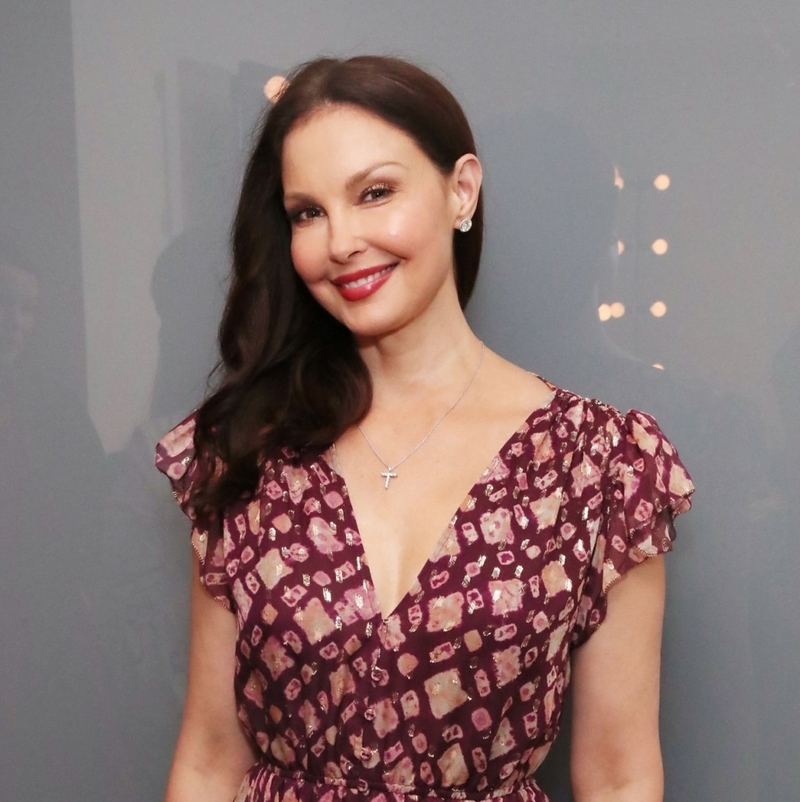 Judd has a Bachelor's degree in French from the University of Kentucky, a Mid-Career Masters of Public Administration degree from Harvard University, and a Ph.D. in Public Policy from UC Berkeley. And as if managing three majors wasn't enough, Judd has been doing humanitarian work for more than a decade, mainly focusing on gender equality and the sexual and reproductive rights of women and girls. She has also narrated three documentaries for the YouthAIDS group.
Unknown – Jennifer Connelly

Jennifer Connelly is not only one of the most beautiful actresses in Hollywood, she's also one of the smartest. Connelly started out as a model, doing several TV ads, magazine covers, and newspaper pieces. She landed her first major role in Sergio Leone's 1980 masterpiece film, Once Upon a Time in America. That was the jump start of what would become an incredibly successful career, acting in films like Labyrinth, Requiem for a Dream, A Beautiful Mind, Blood Diamond, Hulk, Noah, and countless others.
Connelly has won an Academy Award, a Golden Globe, and has been nominated several times. What's more, this beautiful lady studied drama at Yale and Stanford University, and she speaks Italian and French fluently!
130 – Ashley Rickards

Most of the people who know Ashley Rickards' face are young adults. These are the people who watched her play Jenna Hamilton on MTV's Awkward or as Samantha Walker on One Tree Hill. After graduating from high school at 15 years old, no one could deny the brains of this girl. Plus, as a freshly graduated teenager, she had all the time in the world to pursue an acting career. No one said the universe was fair.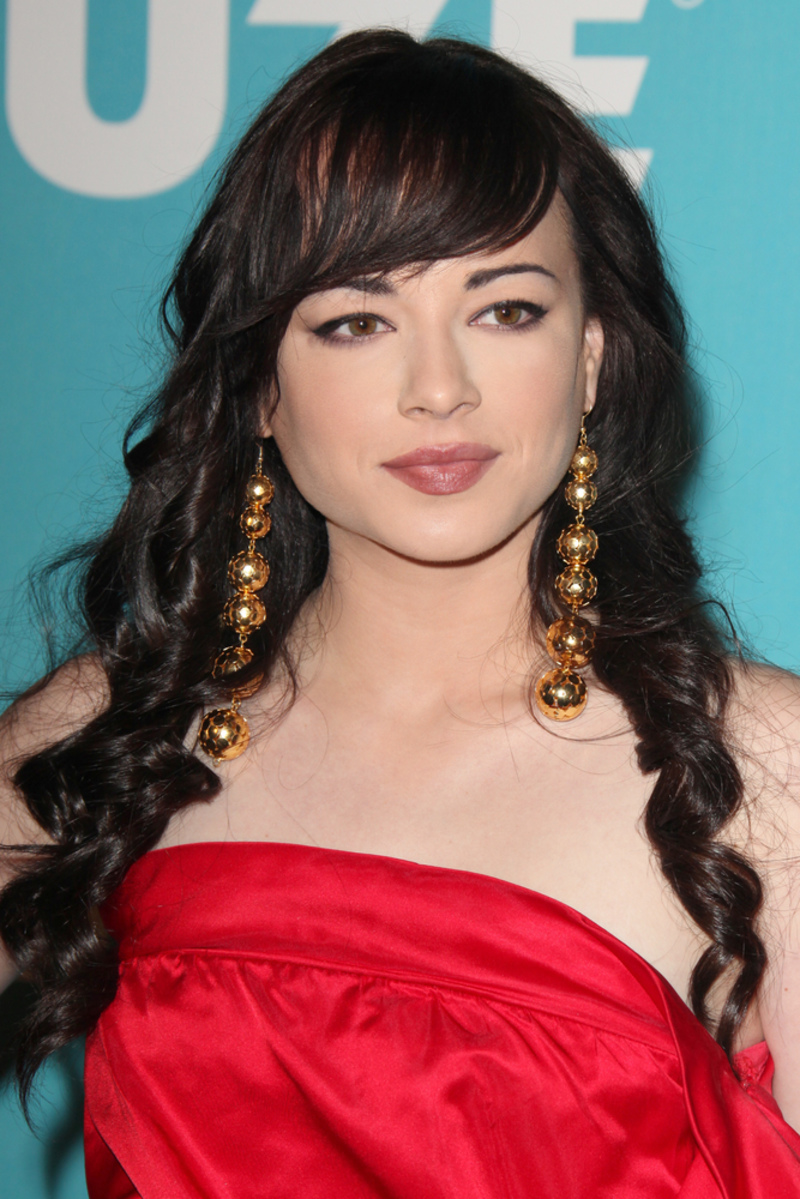 With an intellect sharp enough to shave your legs, Rickards has also written a book and has been an advocate of human rights. The exact numbers aren't out just yet, but we do know that Rickards is a Mensa member. This means that her IQ is higher than 98 percent of the population!
154 – Danica McKellar

Danica McKellar, also known as Winnie Cooper from the Wonder Years, took a break from acting to study Mathematics at the University of California, Los Angeles (UCLA) where she graduated summa cum laude of her class. There is even a mathematical theory with her name on it – the "Chayes–McKellar–Winn theorem." Honestly, with an IQ of 154 it's hardly surprising. Now, we were never really good at math so we won't try to explain the theory or figure out what it means, but we do know it sounds important.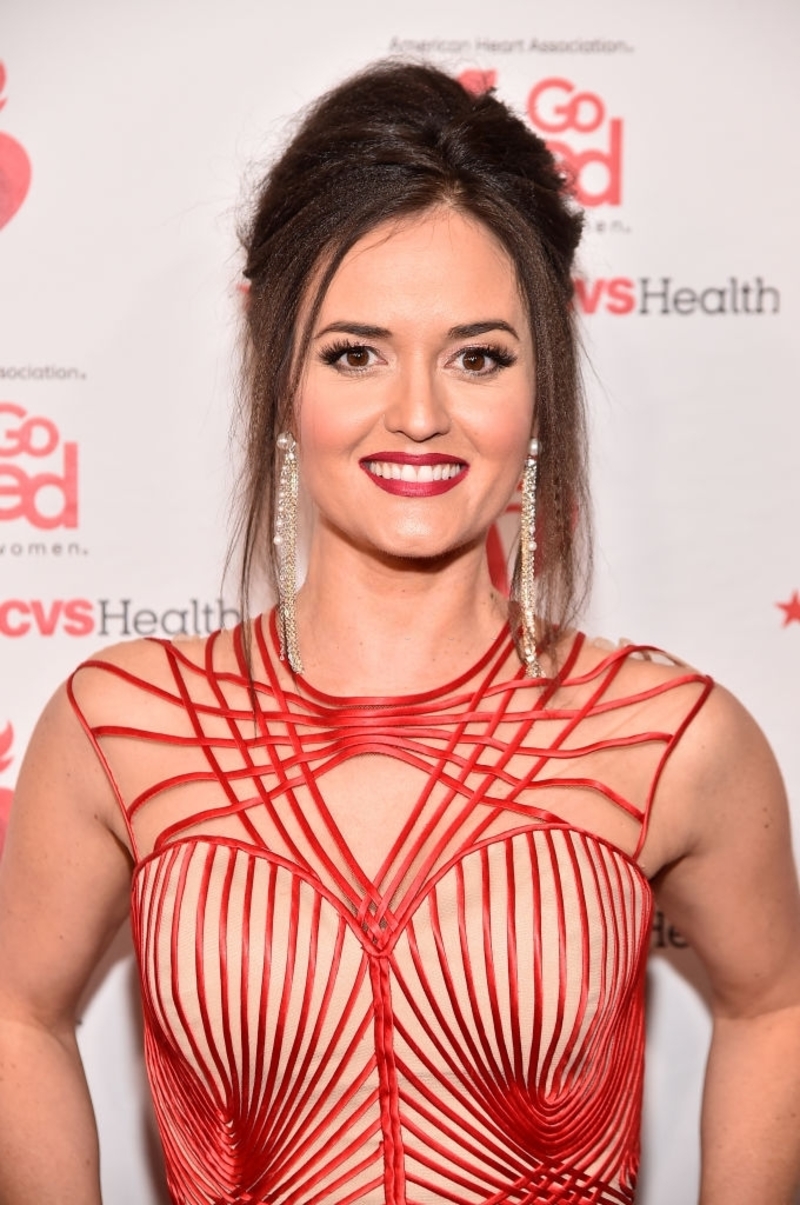 McKellar went on to author several mathematic books, three of which have made The New York Times children's bestseller list. She is an education advocate who strives to make math more approachable to adolescents, mainly teenage girls and young women.
135 – John Legend

It seems like whatever John Legend does, he does it well. This multi-awarded, illustrious musician graduated from the University of Pennsylvania in 1999 with a bachelor's degree in English with an emphasis on African-American literature. He started his academic studies when he was just 16 years old. He graduated from high school as a salutatorian in just four years. We would call him a nerd, but it takes more than a common nerd to marry Chrissy Tiegen so we're gonna pass.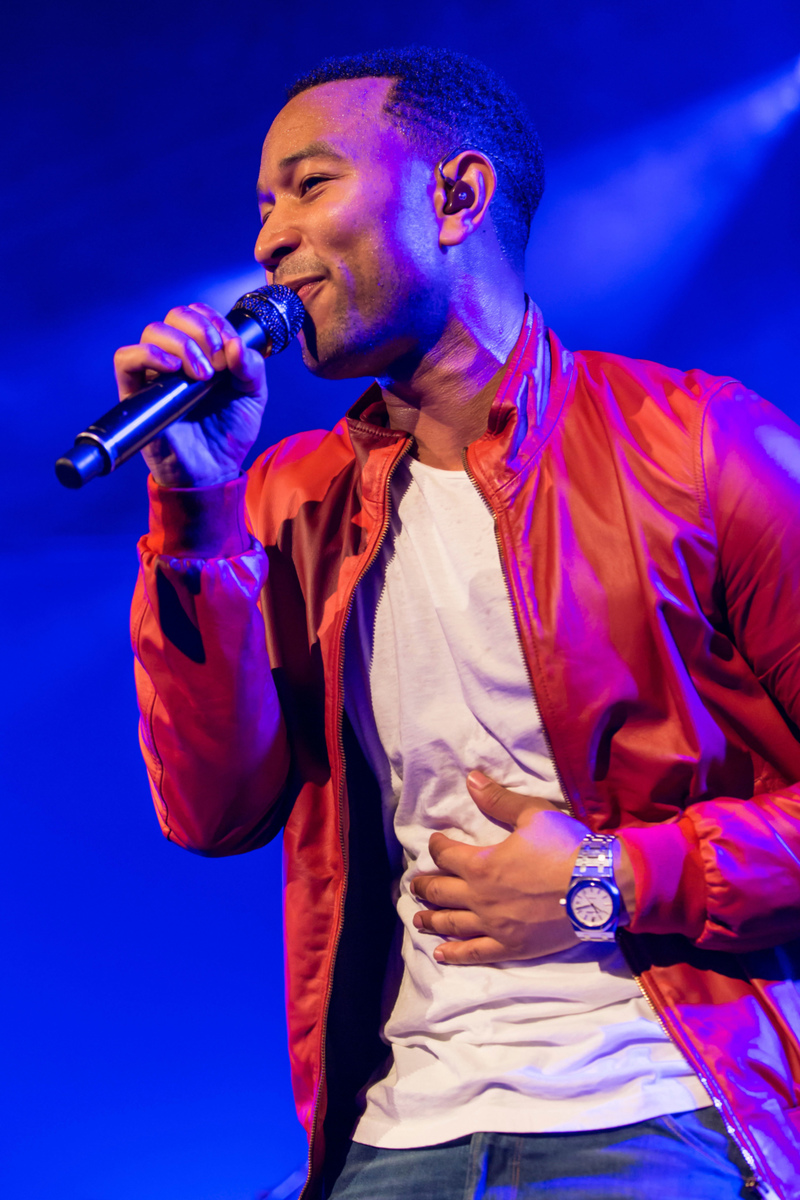 The songwriter and record producer has a string of accolades under his belt, such as the Academy Award for Best Original Song, the Hal David Starlight Award, and even a Primetime Emmy Award. He was given an honorary degree at the University of Pennsylvania in 2014. It looks like his IQ of 135 has taken him a long way in life.
125 – Freddie Highmore

The English actor made his first debut in the comedy Women Talking Dirty when he was only seven years old. Since then, he has built a prominent name for himself in Hollywood. Despite his success, Highmore never stopped studying. He gained his high school education at an independent school called Highgate School. Later, when he was filming Bates Motel, he studied at the University of Cambridge's Emmanuel College. Highmore earned a double-first degree, a British counterpart of first-class honors, in Spanish and Arabic.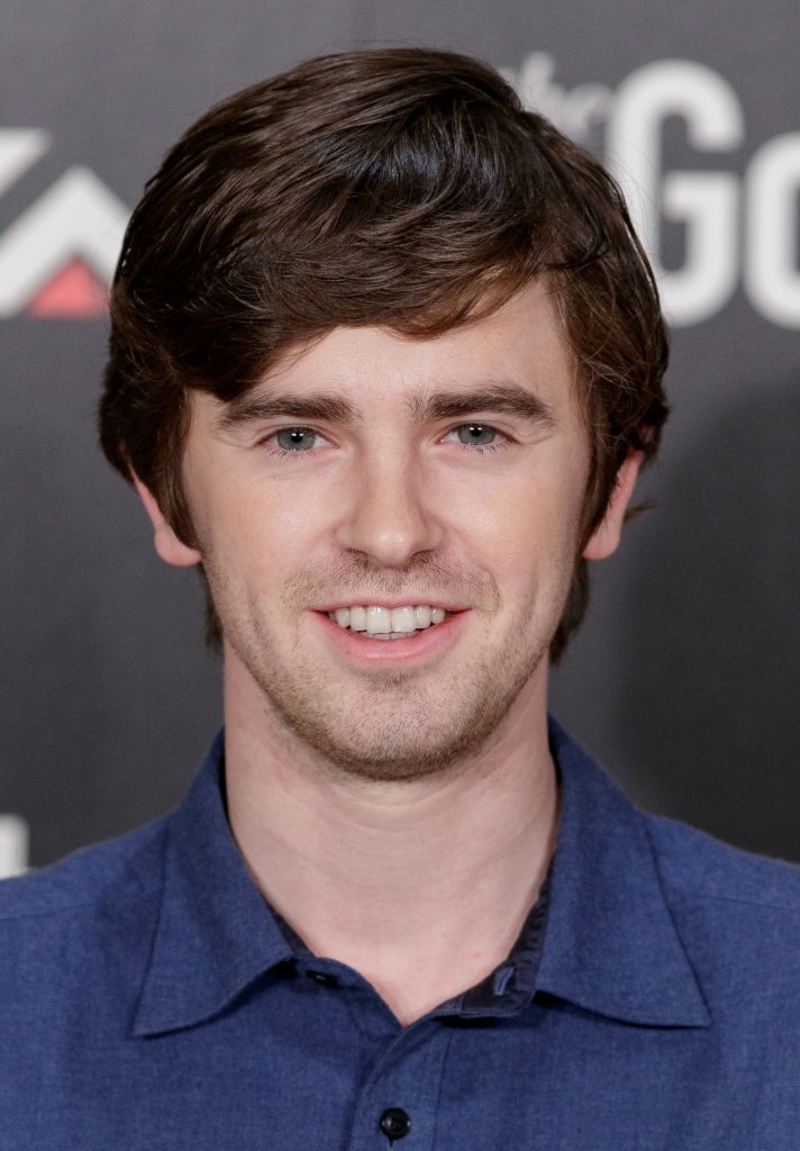 Highmore, who has previously won awards as a young actor, received much acclaim for his role as Norman Bates in Bates Motel and was nominated thrice for the Critics' Choice Television Award for Best Actor in a Drama Series. He finally won a People's Choice Award in 2017. But with an IQ of 125, it's not like he needs external affirmations to know he's doing a good job.
170 – Brian May

Brian May, the legendary lead guitarist and songwriter of the rock group Queen has a Bachelor of Science in Physics, a degree he obtained back in the 70s. And mind you, he earned the degree with honors. May then went back to school at Imperial College London so he could complete his Ph.D. in astrophysics. He did his doctoral thesis on the motions of interplanetary dust. That's like, space and stuff, right?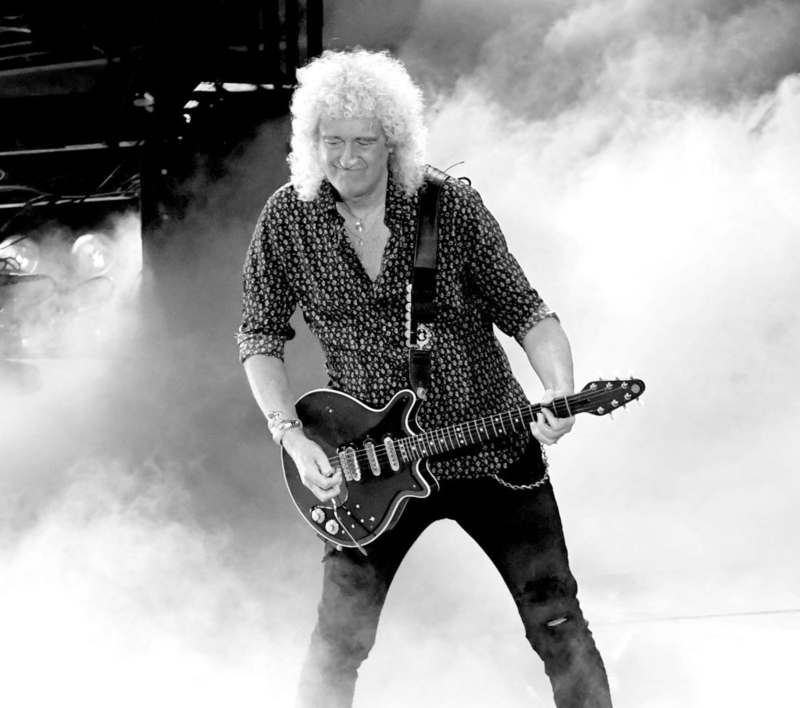 Prior to earning a degree in physics, May was educated at Hampton Grammar School where he achieved ten GCE Ordinary Levels and three GCE Advanced Levels in mathematics, applied mathematics, and physics. With an IQ of 170-180, Dr. May's intellect is just as rockin' as the songs he wrote and played in the band.
190 – Stanley Kubrick

One of the most influential filmmakers of our time, Stanley Kubrick is simply brilliant. With a record that includes films like A Clockwork Orange and 2001: A Space Odyssey, it shouldn't come as a surprise to see that his IQ is incredibly high. And when we say high we mean skyscraper high. His IQ of 190-200 places him on the same level as Isaac Newton and Leonardo da Vinci.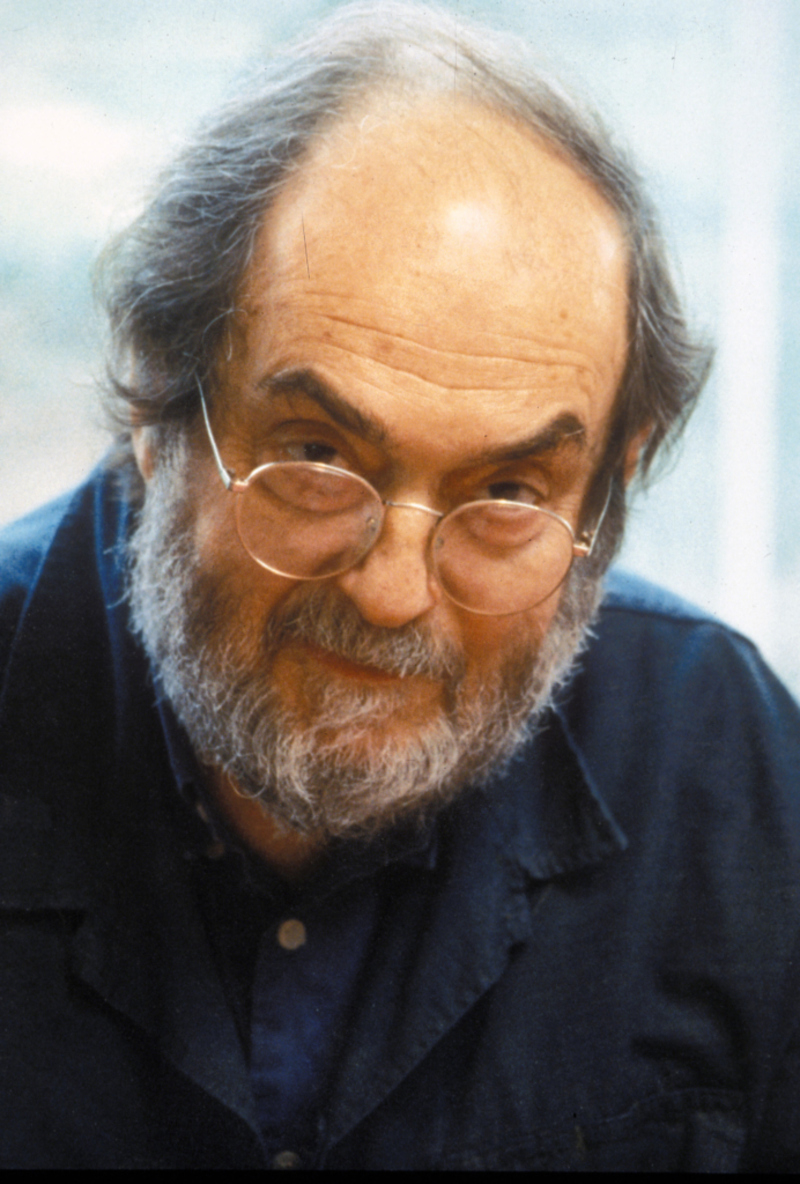 Many of the people on this list have put their supreme brains to work as straight-A students or top-notch academics (huh, dorks). Kubrick, however, says that school was never really his thing and that his achievements in the education system have been quite mediocre. As an adult, Kubrick has criticized the American education system, saying it wasn't effective or stimulating enough in order to help kids live up to their full potential.
154 – Michael Jordan

When being hugely successful in the Olympics is one of the least famous things you'll ever do, you know you've got the perfect career as a legendary athlete under your belt. So much has been said about Michael Jordan that at this point, it's almost not worth going into. However, not many people know that he dropped out of university to pursue an NBA career.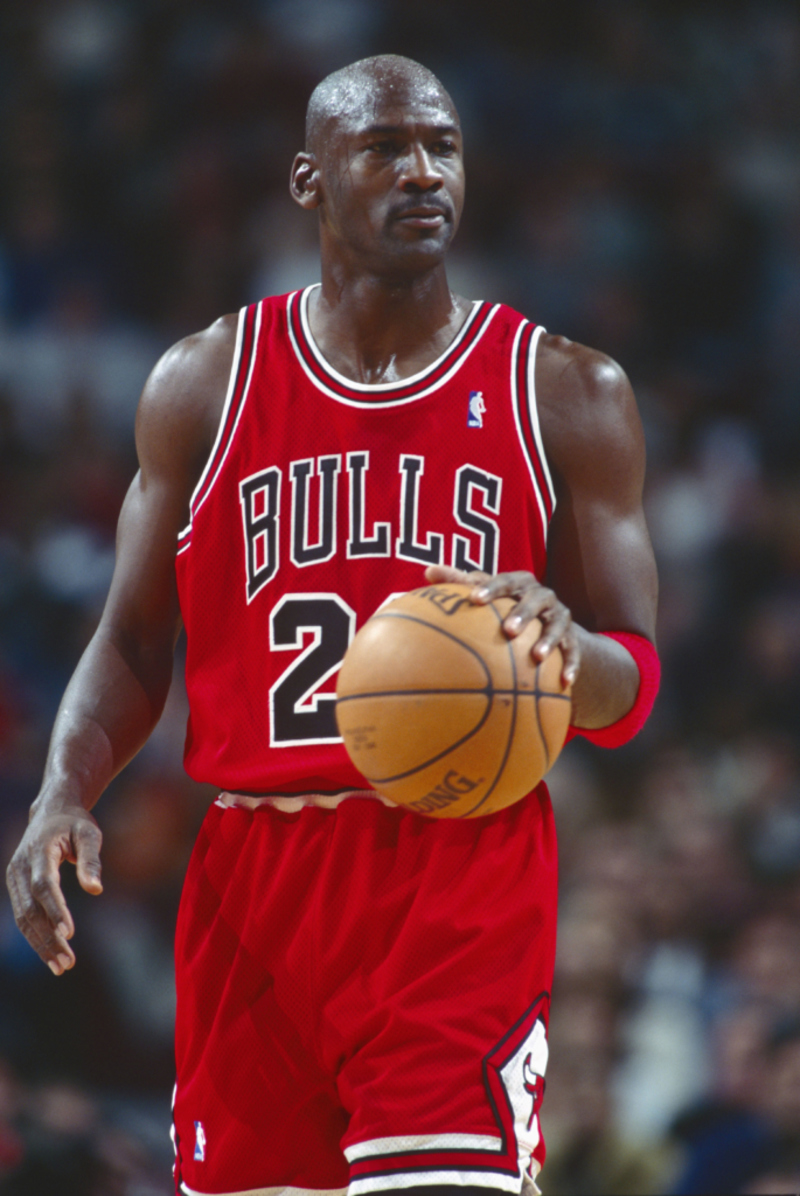 He's been in a number of commercials since retiring from the NBA and is an avid golfer, but at this point, we're just going to take the opportunity to casually remind you that he was also in Space Jam. Oh, and to also remind you that he has since completed his Geography degree and has an IQ of 154.
126 – Brad Pitt

Producer and actor, Brad Pitt has one of the world's most recognized faces. It's a pretty one, too. We first saw him in Thelma and Louise as a hitchhiking charmer who Geena Davis' "Thelma" falls for. Prior to the onset of success, Pitt bailed on a journalism degree in order to pursue acting. He has also worked as a mover and an El Pollo Loco chicken mascot before becoming one of the most sought-after men in the business.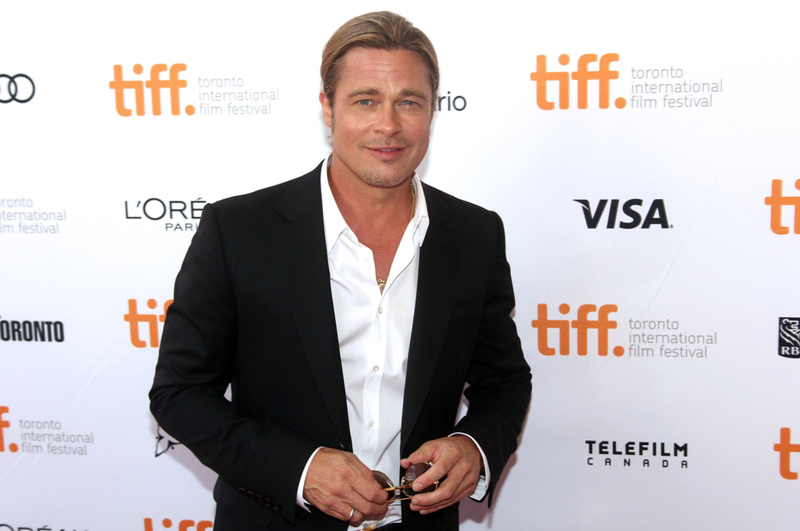 Since his Thelma and Louise days, Pitt has portrayed many unforgettable characters in films such as Mr. & Mrs. Smith, Ocean's Eleven, Interview With the Vampire, Fight Club, and more. There are simply too many to choose from! Pitt sounds even more impressive when you learn he has an IQ of 126. Looks + brains = Brad.
140 – Sasha Grey

Sasha Grey has done a lot for a 32-year-old. Born in 1988 in California, she started acting in 2007 when she was 19 years old. At first, her acting career was limited to adult films, which she starred in for three years. Not what you would expect from someone with an IQ of 140. She has since moved on from the adult film industry and started acting in other projects, including film, TV, and music videos.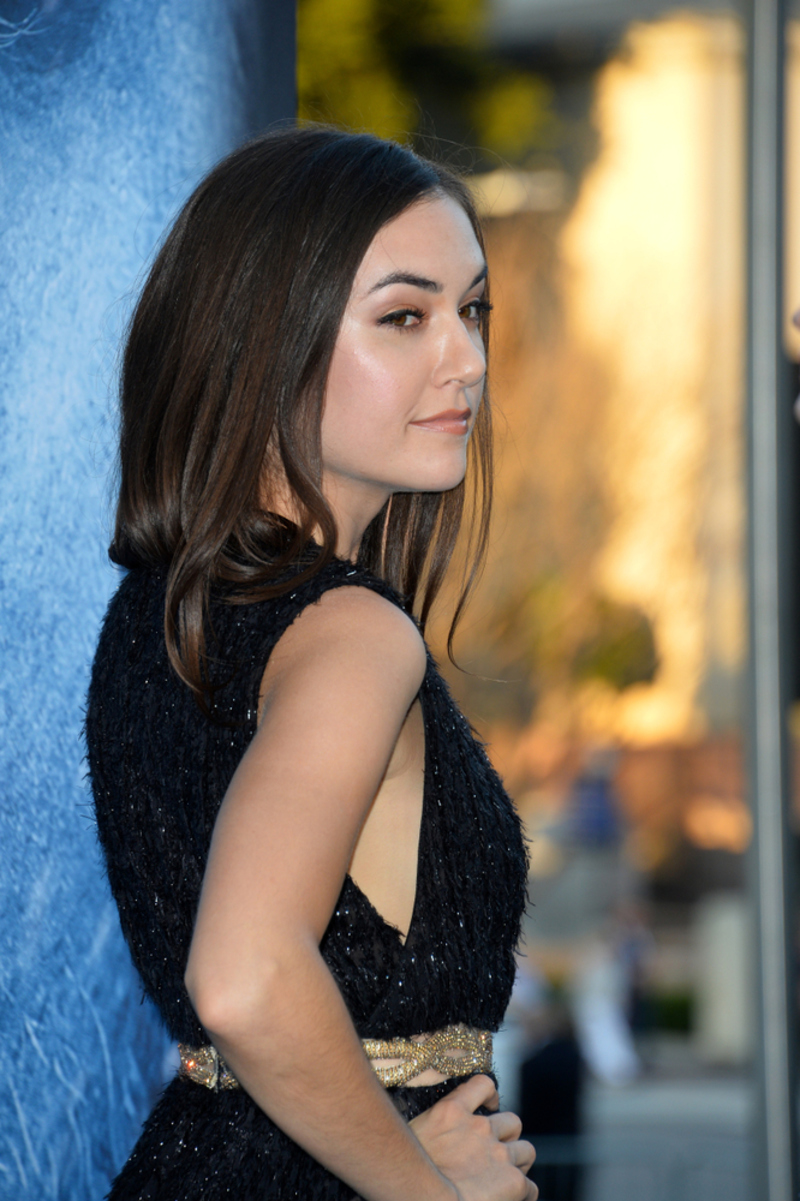 Grey sees herself as a multimedia artist, which is pretty accurate. She has co-founded a band called eTelecine and took part in every aspect of the music-making, from writing to singing. Other than that, she is also a successful author. She wrote the book trilogy The Juliette Society, as well as different articles about existentialism and German expressionism. So yeah, acting — check, writing — check, singing — check, making us all jealous — check.
159 – Bill Clinton

It seems that even the greatest of men, with the greatest of IQs, have a weakness: women. Bill Clinton's image of being a "good ol' boy," was shattered by one of the White House's biggest scandals ever. His IQ of 159 couldn't save him from the hellfire of the media and the American public.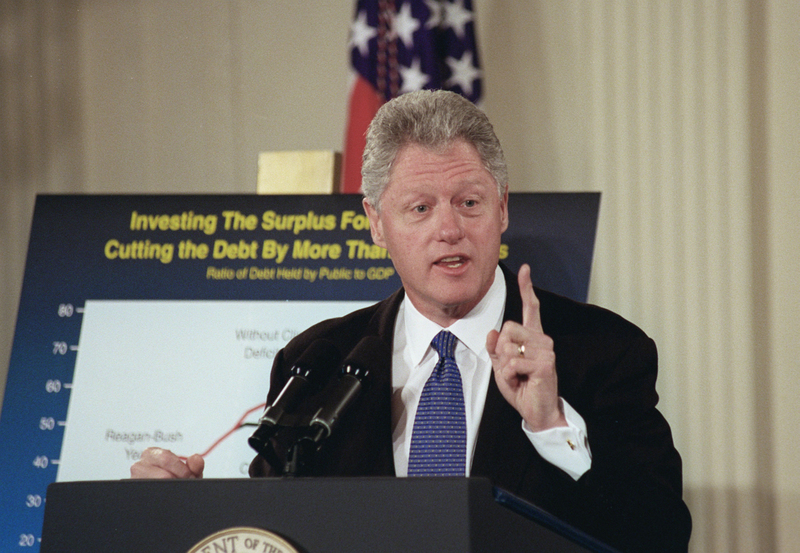 Now would be a good time to remind everyone that despite the stupid things he has done, when it comes to being book-smart, Bill brings a lot to the table. He has earned degrees in foreign services and law, but somehow people seem to know less about that and more about him playing the sax. What a nice lesson in human priorities.
137 – Kevin Spacey

In 2018, for reasons both legal and personal, Kevin Spacey stepped away from Hollywood to focus on a set of legal circumstances. He has since returned to the industry, but until this reveal, Spacey had had a successful acting career dating back to the 80s. He won his first Oscar for the thriller The Usual Suspects.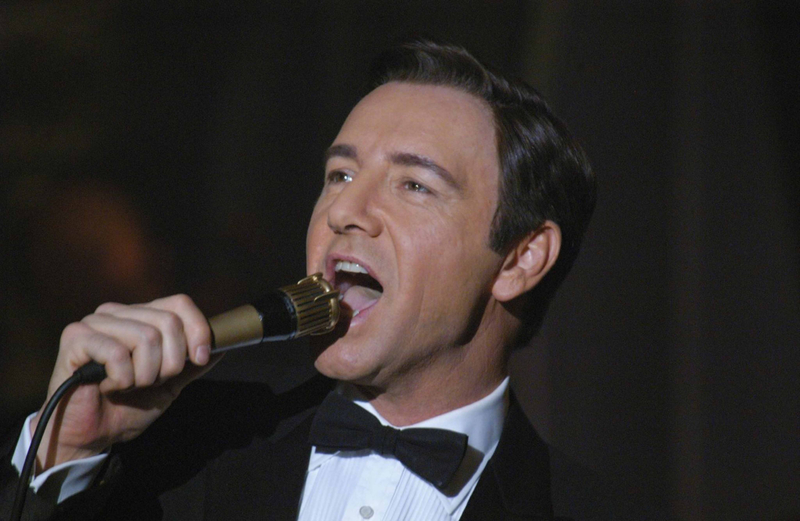 He also won an Oscar for his performance as a suburban father having a midlife crisis in the film American Beauty. Recently, he appeared on the critically-acclaimed show House of Cards. Other notable roles include Se7en, Superman Returns, and LA Confidential. We're sure his IQ of 137 will keep landing him roles in many films in the future.
140 – Hillary Clinton

With an average net worth of $32 million and an IQ of 140, Hillary Clinton is one of the most impressive people on this list. She started as a lawyer and a First Lady, but she carved out a substantial role in politics after President Bill Clinton's reign ended. Afterward, Clinton served as Madame Secretary of State, U.S. Senator, and presidential candidate (twice). That's more than enough for one lifetime if you ask us. Following the Clintons' post-presidential bankruptcy, she memorably commented that they came out of the White House "dead broke," but they sure turned things around.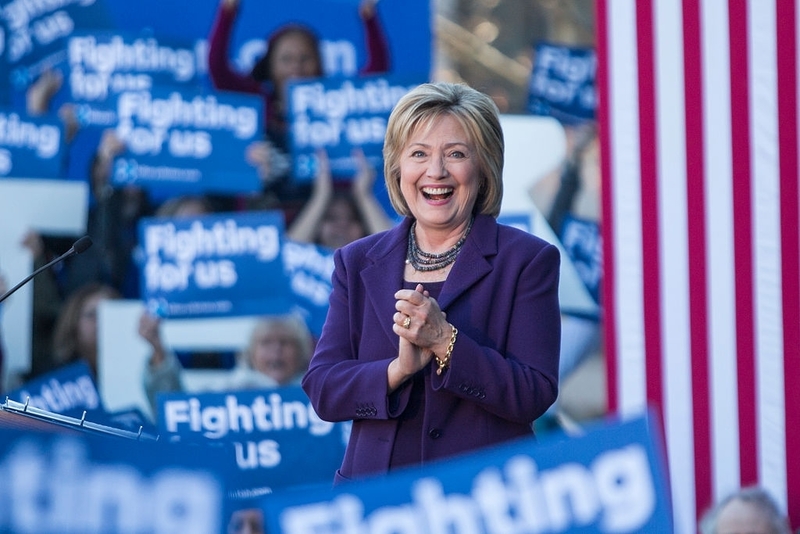 They were up $100 million by 2008, making them a part of America's wealthiest, those who are of the top 1% of earners. Book deals and speaking fees brought in millions. By 2017, Hillary received $51 million in book sales and speaking engagements. She received a $14 million advance for her 2014 book, and that same year she pulled in more than $8 million in speaking fees. She received an $8 million advance for her first book. That doesn't happen to people with an average IQ.
130 – Angela Bassett

Doing well at Yale doesn't come easily to anyone. It takes discipline and hard work, and apparently, Angela Bassett knows that all too well. It turns out this movie star has always seen her education as a priority, which is important for someone with an IQ of 130. She did so well in school she became the first African-American student in the National Honor Society when she was in high school.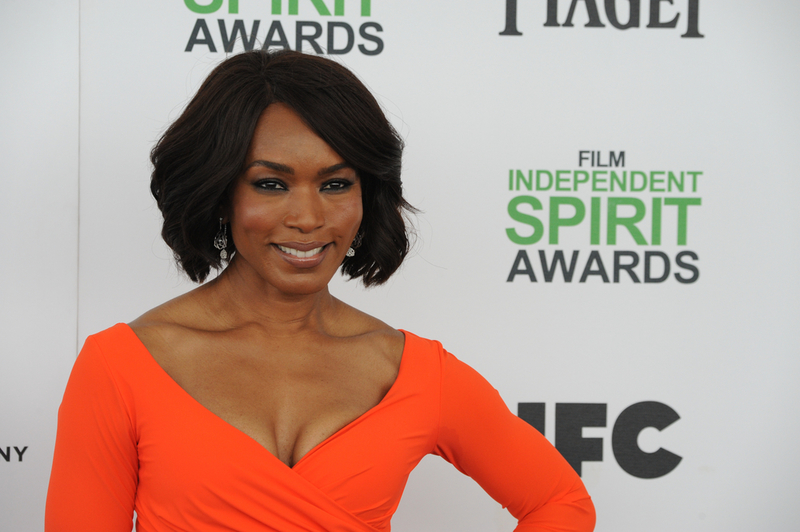 Basset got into Yale as part of a special program for students with difficult backgrounds. That was how she got her B.A. in African American Studies. She later completed another degree, this time it was a Master of Fine Arts, which she got from Yale as well. Other than bowing down there's not a lot we can do.
130 – Ron Jeremy

Adult film actor, Ron Jeremy, has not always been in the adult film industry, and it's amazing how different his world was prior to being in the entertainment field. With an IQ of 130, Jeremy earned two degrees in college—a bachelor of arts in education and a bachelor of arts in Theater. He then received a master's degree in special education from Queens College. After graduating, he taught special education classes in high school. He particularly worked with children with autism and teens with schizophrenia.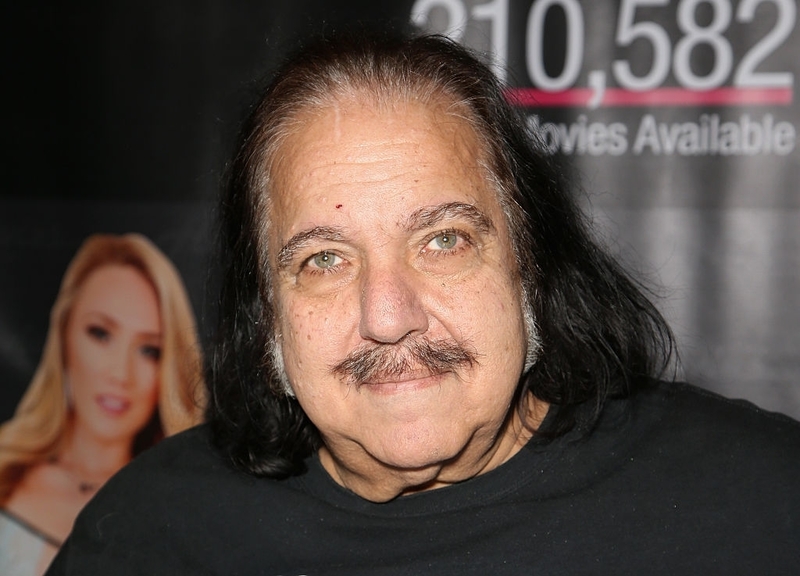 However, Ron Jeremy had always loved acting, and teaching wasn't going so well for him financially. After a few hops, skips, and jumps, he found himself in the adult film world. Is it even possible for you to imagine him being a clean-cut teacher who changes the lives of special kids?
134- Al Gore

It appears that people with great intellectual abilities are drawn to one another like Kylie Jenner to lip injections. Harvard randomly paired Al Gore, with an IQ of 134, with another person from this list – Tommy Lee Jones. The two were roommates during their freshman year, and that pairing was so successful that they continued living together for years.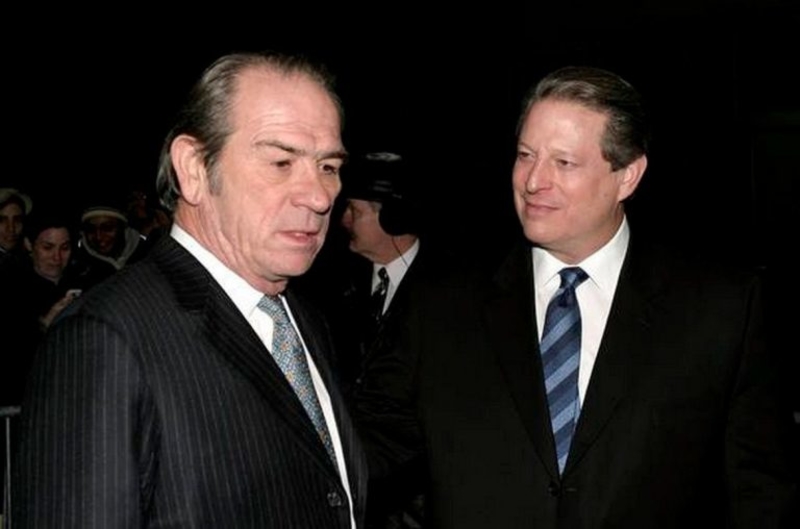 Gore's high IQ could also be how he became so successful as a climate change activist and politician. The former Vice President (1993-2001) served under Bill Clinton, who you can also find on this list. His book and documentary, An Inconvenient Truth, became a huge success as well.
130 – Barack Obama

One of America's most recent Presidents, with an IQ of 130, is Barack Obama. The American attorney and politician who served for an 8-year term is also the first African American to be elected to the presidency. With that kind of record, we don't really need a number to tell us how smart or intelligent he is. It is clear that he is indeed a switched-on individual, with or without his IQ results.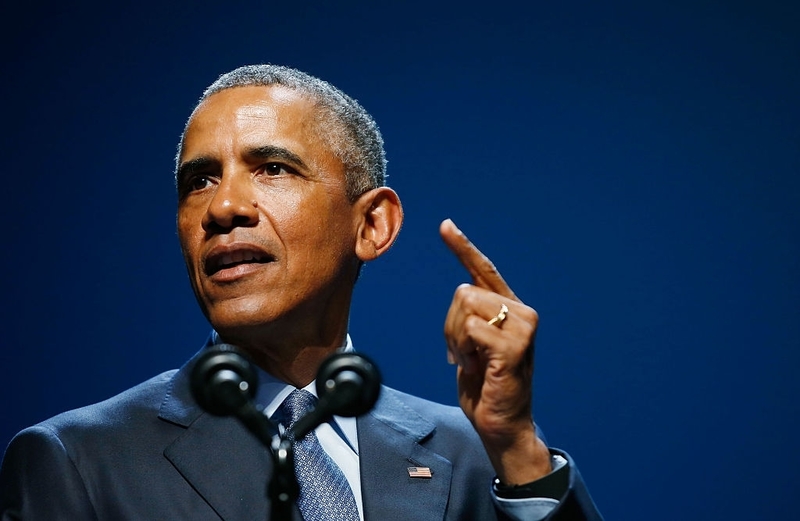 A constitutional scholar and author of two bestsellers (prior to his presidency campaigns), Obama was a breath of fresh air amongst his fellow Presidents. A test taken well before his university days saw his IQ at 102. However, this was quickly dismissed and the current score known today is 130.
134 – Vladimir Putin

People tend to be more familiar with the political faces of their own country, but somehow Vladimir Putin became an exception to that rule. Putin has been the president of Russia since 2012, and with an IQ of 134, it seems like no trouble for him. Much like many other political personalities (the Clintons and Barack Obama, for example), Putin has studied law prior to his political career. Just to have a little something to Putin' his resume.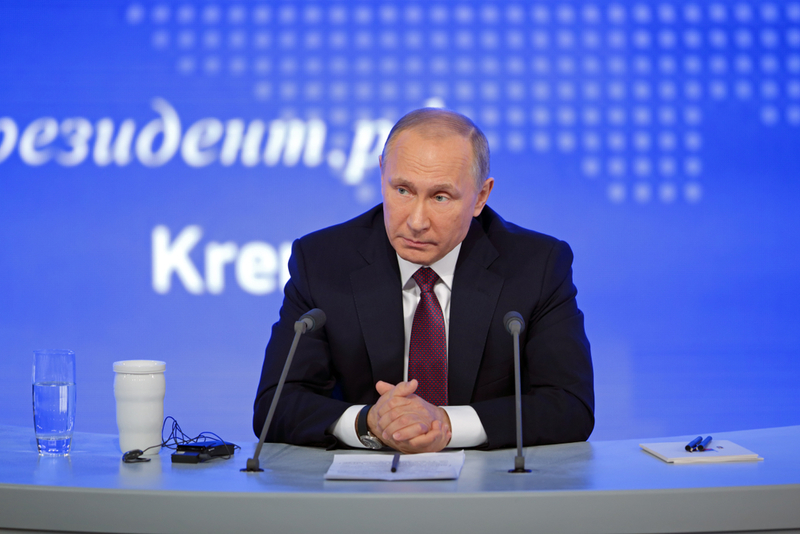 Other than a law degree, Putin's pre-presidency life includes 16 years as a KGB officer and German studies. In his free time, he enjoys playing sports (anything from badminton to fishing) and spending time with his four beloved dogs.
138 – George W. Bush

It seems that the "dumbest President ever" label has been stolen by someone else, so while George W. Bush isn't the best thing to happen to the U.S., he's certainly not the worst. Over the years, Bush earned a reputation for being one of the worst Presidents ever, with his unimpressive public speaking skills. Though, he was quite the wordsmith, inventing words and fabricating sayings which, when one stopped to ponder, didn't make any sense at all. Maybe an IQ of 138 can't take care of everything.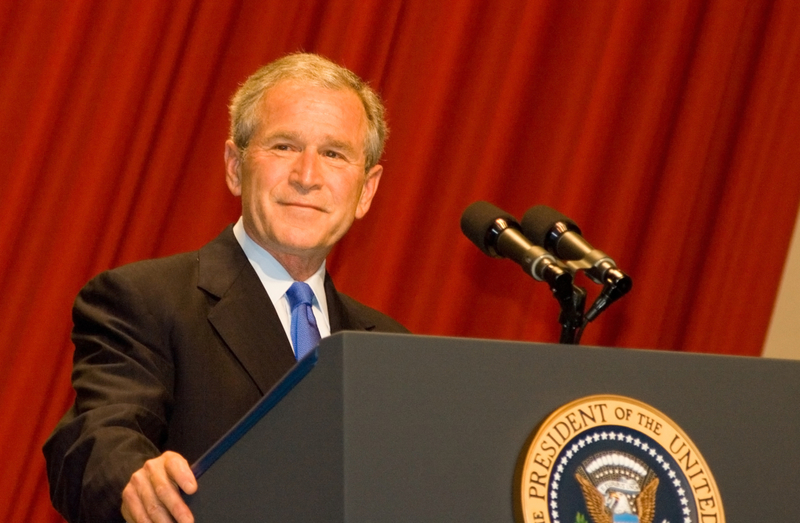 During high school, he may not have had outstanding grades, but he was wonderful at socializing, including a stint as head cheerleader. Maybe you don't want to think about George W Bush with pom-poms, but we're sure you've already got a mental image. Cannot. Be. Unseen.
156 – Donald Trump

Labeled by The Guardian as "our child-king", America's current President Donald Trump likes to boast his IQ of 156 (which may or may not be fabricated) whenever he gets the chance. The President assures his fellow Americans that he has more than what it takes to run the nation, which resulted in numerous viral memes.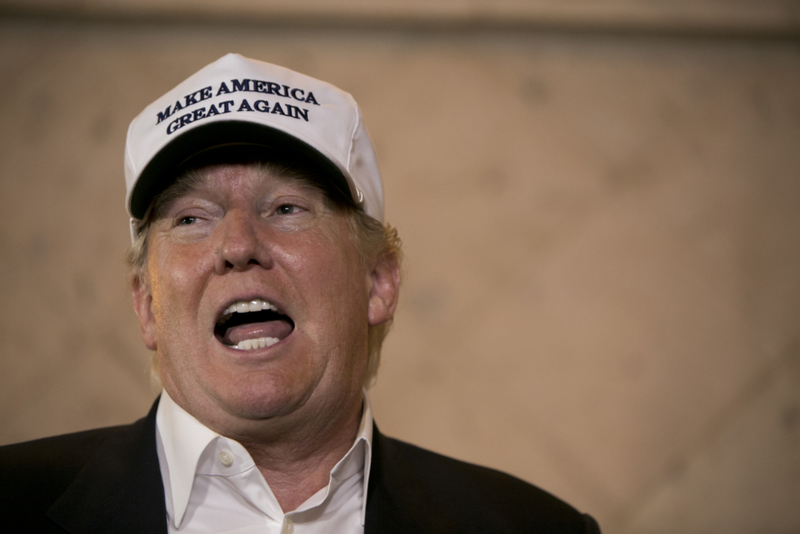 Maybe those with exceptionally high IQs believe they are also above having manners? We're sure he wouldn't say that to Putin. Perhaps one of the least popular presidents the United States has ever seen, there is no denying that the man knows how to do business. Maybe that's where he puts his IQ score to good use.
142 – Chris Martin

The noted musician did a great job of balancing school and music back when he was still a student. Chris Martin was previously educated at the esteemed Sherborne School in Dorset. With an IQ of 142, it is quite possible he had to ward off university admissions with a stick. He later earned his degree in ancient Latin and Greek studies with first-class honors at the University College London (UCL). It was at UCL where he met his Coldplay bandmates.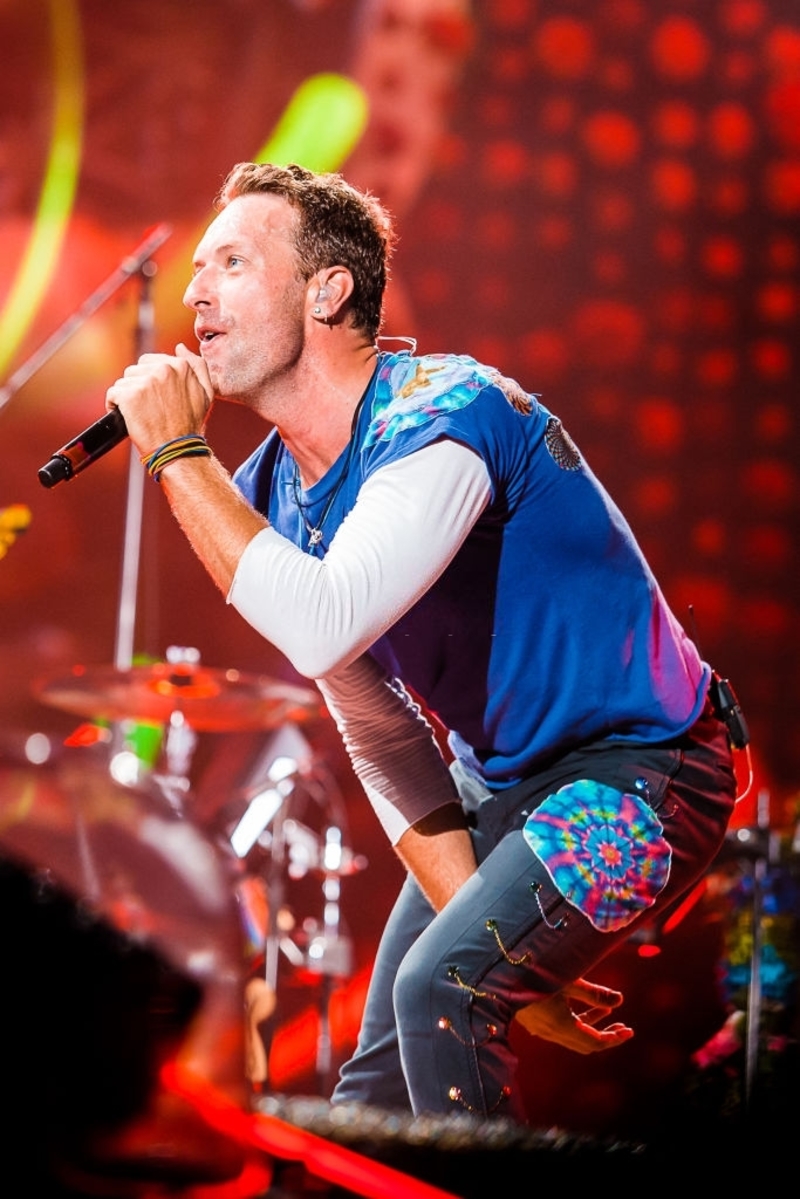 While in college, Martin pursued music and formed a band in 1996 with Johnny Buckland, Will Champion, and Guy Berryman. Their band was initially called Pectoralz. They later changed it to Starfish and finally settled on Coldplay. Definitely the best of the three!