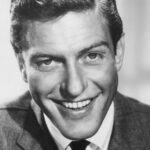 Dick Van Dyke: The Untold Truth
echo get_the_meta(); ?>
Dick Van Dyke is one of the most beloved figures in Hollywood. A quadruple threat, the A-lister is known as a comedian, actor, singer, and dancer. According to TCM, Van Dyke has found success in almost every entertainment avenue he's tried; be it Broadway, radio, or even vaudeville — over the course of seven exceptional decades.
Van Dyke was born in West Plains, Missouri, in December 1925. Interestingly enough, perhaps his love of entertaining came by way of all the incredible people he was surrounded by. As revealed by TCM, growing up in Danville, Illinois, two of his friends from high school found success in entertainment; Donald O'Connor became an actor, while Bobby Short was a jazz singer. If that's not all, Gene Hackman was the cousin of one of Van Dyke's best friends. While the "Chitty Chitty Bang Bang" star perhaps didn't gravitate towards A-list aspirations immediately (more on that later), there's no doubt that those closest to him influenced him in some way.
Commonly regarded as Tinseltown's "nice guy" (via History), perhaps it's his good friend and "Mary Poppins" costar, Julie Andrews, who describes Van Dyke best. At the 43rd annual Kennedy Center Honors in Washington, D.C. in 2021, Andrews introduced her friend. "He's an artist, a one-man band, a profound philosopher, a high-stepping showman and spreader of charm," the actor gushed, adding, "good luck does rub off when he shakes hands with you" (via Good Housekeeping). Here is the untold truth of Dick Van Dyke.
Dick Van Dyke didn't know his true birthday for years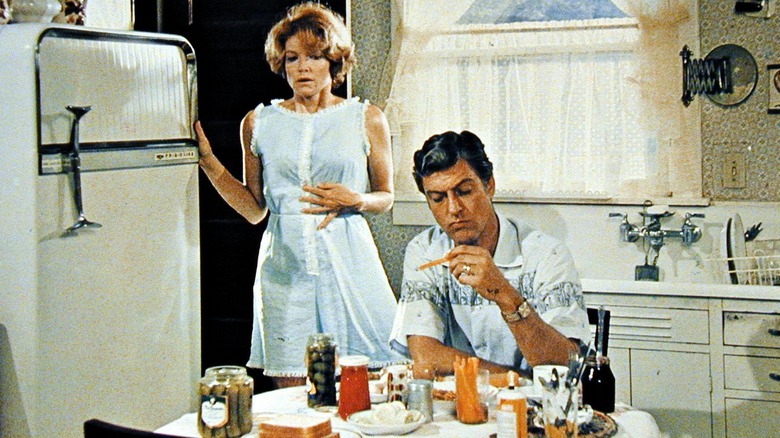 United Archives/Getty Images
Dick Van Dyke grew up in Danville, Illinois, with his brother Jerry, and their parents, Loren and Hazel, a salesman and a stenographer, respectively (via The Guardian). Perhaps the actor's wit came by way of his parents, as he cites both his mother and father having a chatty sense of humor. The star gave a bit of insight on his upbringing in his memoir, "My Lucky Life in and Out of Show Business," describing Danville as "quiet and neighborly" — a slice of Americana without any "bad side" of town.
And while Dick had a good relationship with his parents ("there's no need for any psychoanalysis," he writes), the actor recalled a bizarre moment when he was turning 18: his mother told him he was "already 18." As he revealed, Hazel explained to her son that he was "born a little premature," and had "complications." While a bewildered Dick pressed for more information, his mom reassured him that everything was alright but that they pushed the date of his birth "forward to what would have been full term."
Curious to find out if this was the truth, Dick spoke to his grandmother, who told him that he wasn't premature, but that his parents conceived him before they were married — a scandalous occurrence in the 1920s. His mother confirmed the story, and as the actor mused in his book, "Though it was never stated, I was probably the reason they got married."
An acting career wasn't what Dick Van Dyke had in mind at first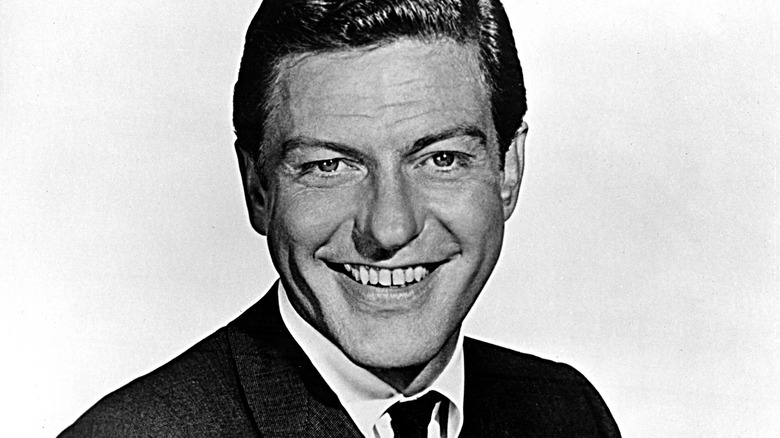 Michael Ochs Archives/Getty Images
Although Dick Van Dyke naturally shines on camera, a career in entertainment wasn't his initial goal. In fact, according to TCM, his original aspiration saw him wanting to "join the priesthood." In an interview with "Bullseye with Jesse Thorn," the star revealed that he was "raised in a Presbyterian family." Influenced by his mother's deeply entrenched religious belief, Van Dyke was at one point a deacon at his family's church and also taught Sunday school "to 13-year-olds."
According to Biography, the future A-lister abandoned his religious aspirations after getting involved in the drama club at his high school, sharpening his skills even further by appearing in school musicals. In his spare time, Van Dyke also snagged a part-time job "at a local radio station."
As the star told Jesse Thorn, although he "disconnected from the institutional church," he still feels a "spiritual connection" and continues to pray. "I don't know whether you're praying to yourself or to the Almighty, or what. I'm just saying that it works," he explained. If anything, in 1979, Van Dyke got to live out his original dream by starring as a priest in "The Runner Stumbles," a drama adapted from a Broadway play (via The Washington Post).
Dick Van Dyke ​​married his first wife on a radio show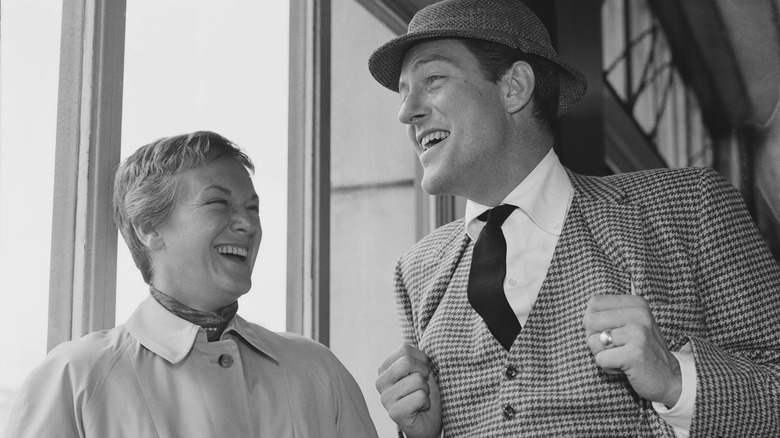 Express/Getty Images
While Dick Van Dyke had a relatively comfortable upbringing, his family didn't exactly come from a lot of money. As the "Night at the Museum" actor wrote in his memoir, "My Lucky Life In and Out of Show Business," when his family was going through the Great Depression, he recalls his parents being "in and out of debt." That being said, he doesn't believe they ever truly suffered financially growing up, nor did they really have to penny-pinch.
By the time Van Dyke was 20, he began dating Margie Willett — a girl from his hometown of Danville, Illinois. According to The Guardian, the pair wished to marry, but as Van Dyke told the outlet, they were "too broke." Their luck changed after a radio producer for "Bride and Groom" got in contact with them and offered to pay for the entire wedding and honeymoon — if they got married on his show (via "My Lucky Life In and Out of Show Business"). As Van Dyke recalled to The Guardian, "in 1948 we exchanged our vows in front of a minister and two radio microphones while 15 million people listened."
Unfortunately, Van Dyke's marriage to Willett didn't last, and they divorced in 1984. As he revealed in his book, the actor had an affair with his agent's secretary, Michelle Triola, with whom he'd stay for 35 years until she died from lung cancer (via The Guardian).
He wasn't the first pick for the lead on The Dick Van Dyke Show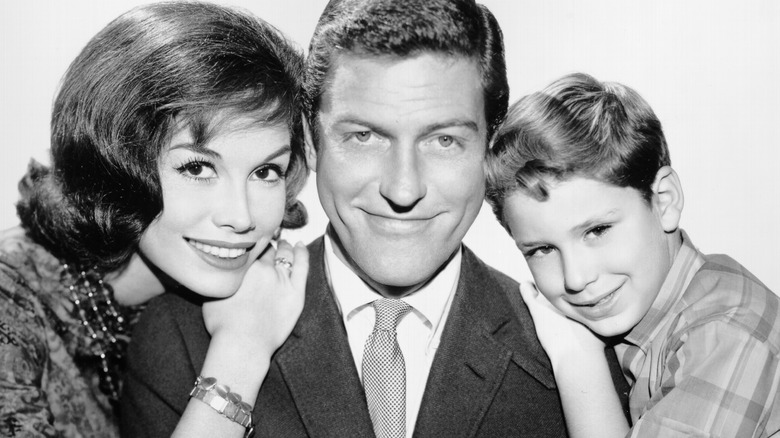 Michael Ochs Archives/Getty Images
Along with his role as the cockney chimney sweeper Bert in "Mary Poppins," Dick Van Dyke will forever be remembered for his smiling face in the wholesome TV series, "The Dick Van Dyke Show." Lasting five seasons from 1961 to 1966, the show won Van Dyke a total of three Primetime Emmy Awards and remained popular for years to come thanks to television reruns (via Biography).
Interestingly enough, while it's hard to imagine anyone else iconically tripping over an ottoman as well as Van Dyke did, he actually wasn't the first pick as the lead of the series — or the second. According to Vulture, writer and creator of "The Dick Van Dyke Show" (initially called "Head of the Family"), Carl Reiner was supposed to star as the show's lead, Rob Petrie. When CBS passed on the pilot, the next choice was Johnny Carson — until Van Dyke wowed the network during his stint on Broadway with "Bye Bye Birdie" (via Vulture).
Carson snagged his now-legendary spot on "The Tonight Show" the following year, and as Van Dyke quipped during a visit to "Conan" in 2012, "Thank God it turned out the way it did, 'cause I would have been rotten on 'The Tonight Show.'"
Dick Van Dyke was once rescued by porpoises while lost at sea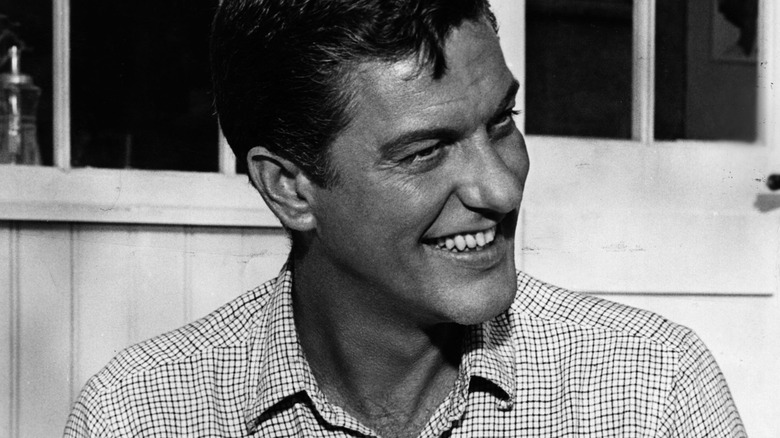 Photoshot/Getty Images
Dick Van Dyke has lived an incredibly colorful life. From starting his career as part of a pantomime group in nightclubs to singing with a flash mob for his 90th birthday, the man has had more adventures than one could hope for in a lifetime. But what is perhaps the most strange and unbelievable story of all is the day the A-list actor was rescued by porpoises after he found himself lost at sea.
While on "The Late Late Show with Craig Ferguson" in 2010, Van Dyke revealed that while he used to surf, he's since retired his surfboard. "I went out once and fell asleep on [a] board," the actor recalled, noting that he "woke up out of sight of land." As he began paddling, he "[started] seeing fins" and prepared for grim demise. In a bizarre twist of fate, the fins thankfully didn't belong to sharks but instead, porpoises. "They pushed me all the way to shore, I'm not kidding," he explained, much to the delight of the talk show guests.
According to Blue Lagoon Island, unlike dolphins, porpoises are known to shy away from humans and boats, but, hey, who wouldn't gravitate towards the infectiously charming Dick Van Dyke?
He apologized for his cockney accent in Mary Poppins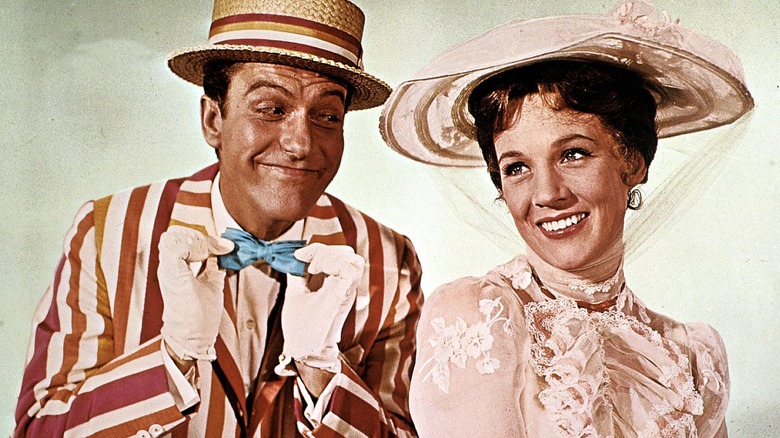 United Archives/Getty Images
"Mary Poppins" was an instant hit upon its release. The musical took home a total of five Academy Awards and was praised by critics and the public alike. And although it made then-newcomer Julie Andrews a bonafide A-list actor, it didn't do much for Dick Van Dyke.
When "Mary Poppins" came out in 1964, Van Dyke was already established as an actor — after all, he'd already been on air with "The Dick Van Dyke Show" since 1961. Yet as beloved as he was as a comedian, it still wasn't enough to salvage the Missouri-born star's attempt at a cockney accent. According to USA Today, critics "ripped [his] rough cockney accent to shreds," and while Andrews was quick to defend her co-star, telling the outlet that he "covered it so wonderfully" with his "joie de vivre," it didn't stop the public from talking about it for decades to come. In fact, in 2017, Van Dyke took the stage at the BAFTA Awards to receive a "Britannia award for excellence in television," and afterward admitted (via The Guardian), "I appreciate this opportunity to apologize … [for] the most atrocious cockney accent in the history of cinema."
Interestingly enough, Van Dyke had no idea his accent was horrible while filming the movie. "I was working with an entire English cast and nobody said a word," the actor explained on the red carpet at the Princess Grace Foundation Awards (via Independent), adding, "so I thought I was alright."
Dick Van Dyke struggled with alcoholism for over two decades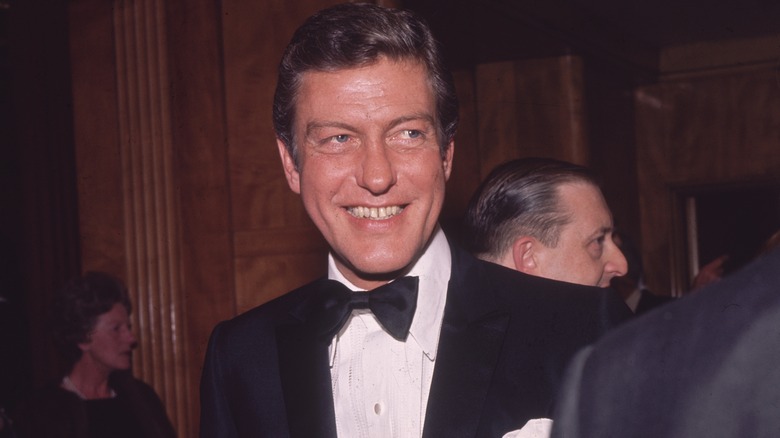 Peter King/Getty Images
Dick Van Dyke has had a squeaky-clean image throughout his Hollywood career. He's so beloved by his fans and his peers, in fact, that even speaking to the public about his struggle with alcoholism wasn't met with any negative feedback.
In 1974, the actor sat down on "The Dick Cavett Show" for a frank conversation about overcoming his alcohol addiction. "For me, it took many, many years," he explained, adding, "Of course, by the time I realized I was in trouble, I was too diluted. Most alcoholics are." Unlike some alcoholics, Van Dyke claimed that he was "never" drunk on set (or even during the day), choosing to unwind with a drink "after work."
What's interesting to note is that Van Dyke's need for drinking began due to being in the public eye. In 2016, while speaking with Oprah Winfrey on "Oprah: Where Are They Now?" (via ET), the legendary actor shared that he was so shy with people that he simply couldn't even strike up a conversation. "And I found if I had a drink, it would loosen me up. The barriers went down and I became very social. That's what got me started," he revealed. In 1978, the "Mary Poppins" star founded the Dick Van Dyke Addiction Treatment Center, which aims to help others with similar addictions.
If you or anyone you know is struggling with addiction issues, help is available. Visit theSubstance Abuse and Mental Health Services Administration websiteor contact SAMHSA's National Helpline at 1-800-662-HELP (4357).
Dick Van Dyke wrote a book about aging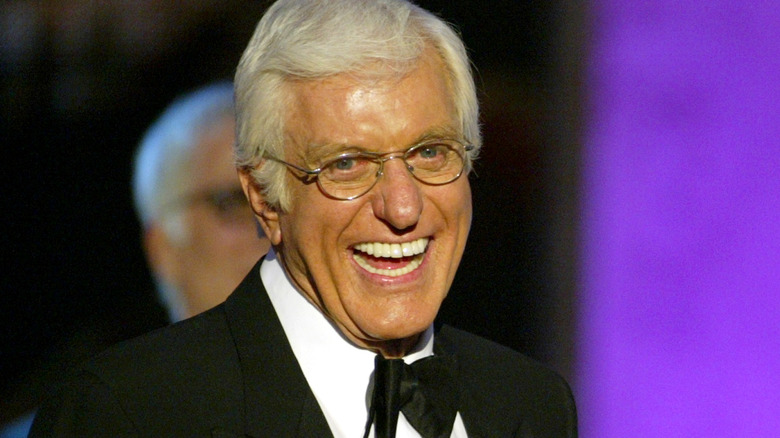 Kevin Winter/Getty Images
In 2021, at the age of 95, Dick Van Dyke blew his fans away during an interview with "CBS This Morning," where he gave the network an inside scoop on his workout regimen. Taking the cameras throughout his entire "workout plan," he declared, "I'm looking forward to 100 … I'm gonna do it."
The clip wasn't the first time the silver screen legend offered up advice on how to live a long and healthy life. In fact, in 2015, Van Dyke released his book, "Keep Moving: And Other Tips and Truths About Aging," where he waxed poetic, comparing old age to a "fine wine." So, where did the actor get the idea to write the book? As he revealed to "FOX 11 Los Angeles," it was actually his publisher who "noticed [he] was a little sprier than some of [his] contemporaries," so Van Dyke sat down and got to typing.
The biggest takeaway from Van Dyke's book can be found in its title: he wants seniors to "keep moving." The Tinseltown great also celebrates dancing; during an interview with The Washington Post, he shared that he dances whenever the mood strikes. "I enjoy myself," he added, sharing, "I don't think about the way I am supposed to act at my age — or at any age."
He escaped death from a burning car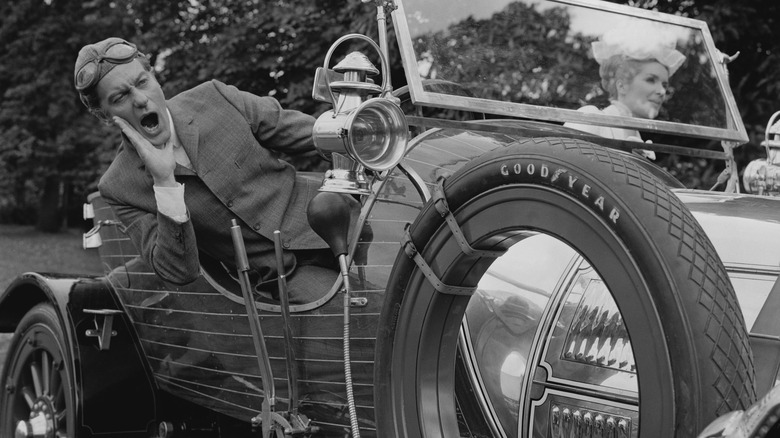 C. Maher/Getty Images
Dick Van Dyke had quite a near-death experience in August 2013 while driving in Los Angeles, California. According to Reuters, "The Dick Van Dyke Show" legend was pulled from his "smoldering" car from the side of the highway after a firefighter (who was off-duty) saw the actor crouched forward in the driver's seat. "He thought I was passed out, so he yanked me [out]," Van Dyke recalled to TMZ after the accident [0:30], with a laugh.
Thankfully, the star got out of the accident completely unharmed — a blessing since the Jaguar went up in flames moments after Van Dyke was rescued. What's more, was the actor's sheer luck: as he told TMZ, "Not only that, there was a fireman, a nurse, and a cop just happened to be passing by. Somebody's looking after me."
Of course, in true Dick Van Dyke fashion, the comedian poked fun at the incident later on Twitter, quipping, "Used Jag for sale REAL CHEAP!!," along with a photo of his car burnt to the crisp.
Dick Van Dyke was involved in the creation of WandaVision
The Marvel Cinematic Universe and Dick Van Dyke seem like two things that just don't mesh well together, but the iconic film legend was actually involved in the making of a Disney+ superhero series. "WandaVision," which sees Elizabeth Olsen and Paul Bettany play Wanda Maximoff and Vision, heavily borrows elements from classic sitcoms such as "I Love Lucy," "The Brady Bunch," and, of course, "The Dick Van Dyke Show."
So, how exactly did Van Dyke personally get involved? As the series' ​​writer Jac Schaeffer explained during a chat with ET, he invited the comedian along with Kevin Feige, the president of Marvel Studios, to lunch before "WandaVision" began shooting. "A lot of the things that I took from that lunch really did affect how we approached especially our pilot episode," Schaeffer explained, adding that the pilot played homage to "The Dick Van Dyke Show." The actor also gave Feige and Schaeffer tips on how to approach recreating such classic sitcoms, adding one golden rule: "if it couldn't happen in real life, it can't happen on the show." As such, Schaeffer took home the concept of solidifying the plot "in real-life stories."
"WandaVision" even took things a step further when it came to filming the pilot episode. According to Entertainment Weekly, it was shot in front of a live studio audience while crew members wore era-specific clothing. What's more, thanks to vintage cameras and lenses, the black and white shots looked completely authentic.
Fans of the original Mary Poppins got a pleasant surprise over five decades later
Dick Van Dyke famously portrayed the chimney sweeper, Bert, in the original "Mary Poppins." But what some fans may not know, however, is that the actor also played Mr. Dawes Senior, George Banks' boss and the story's antagonist. Credited as Navckid Keyd (an anagram of the actor's real name), Van Dyke donned layers of makeup to resemble an elderly person and was completely disguised.
In 2018, fans of the "practically perfect" nanny got a chance to watch the sequel to the beloved Disney classic, "Mary Poppins Returns," with Emily Blunt filling in Julie Andrews' shoes as the series' lead. And while the Bert character was nowhere to be found, Dick Van Dyke still made an appearance — a subtle nod to his already-lesser-known part from the original. Taking on the role of Mr. Dawes, Jr. (the son of his first character), the actor didn't need much makeup this time around as he was 93.
"I was so shocked that Dick Van Dyke wanted to do this," revealed director Rob Marshall to Entertainment Weekly. "I was so nervous talking to him because, I mean, it's Dick Van Dyke! … He's a hero of mine." As for the star himself? It turns out he blew the crew (and the public) away with his dance sequence, doing all the moves himself — without a single stunt double.
Well into his 90s, Dick Van Dyke still won't retire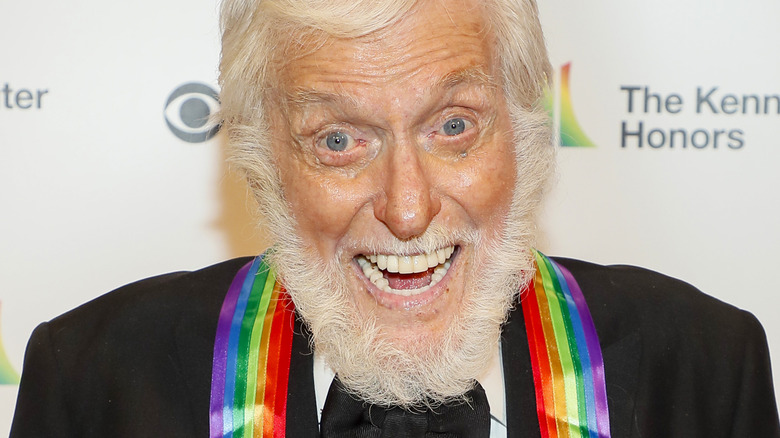 Paul Morigi/Getty Images
After being a screen legend for a whopping six decades, one would think that Dick Van Dyke has retired by now. Think again. As of this writing, the actor has one flick in pre-production — and is showing no signs of slowing down. "I don't think I'll ever retire — unless they make me," Van Dyke declared during a chat with "Today" in 2021. "It's just too much fun," he added, reflecting on his "good life."
And while Dick Van Dyke has certainly lived an eventful life, it appears he loves old age the most. As he affirmed to the late Larry King on "Larry King Now" in 2015, he believes he's in "the best time of [his] life." While King was skeptical, the actor explained he values his wife (whom he considers a "joy") and, most importantly, he's still "singing and dancing."
Perhaps it's just that peppy and infectious personality that still keeps Van Dyke in the spotlight. In 2021, the "Chitty Chitty Bang Bang" star was honored at the 43rd annual Kennedy Center Honors in Washington, D.C. for his lifetime in the entertainment industry. As his "Mary Poppins" co-star Julie Andrews took the stage to present the award to her friend, she proclaimed, "Dick seems to have found the secret to happiness," (via Good Housekeeping).