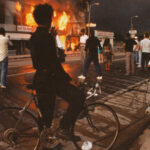 Here's What Really Led To The L.A. Riots
echo get_the_meta(); ?>
On April 29, 1992, riots erupted at the intersection of Florence Boulevard and Normandie Avenue in South Los Angeles. That night, Mayor Tom Bradley announced a state of emergency and Governor Pete Wilson brought 2,000 National Guard troops into the city, per NPR.
A citywide curfew was enacted from sunrise until sunset, and many LA residents couldn't get to work or school.
Two days later, the riots were still going strong, and President George Bush ordered military members and riot police into the city, per History. Things simmered down by May 2, and the citywide curfew was lifted on May 4. But the riots had already inflicted severe damage on the streets of Los Angeles.
According to NPR, 2,000 people were injured and 50 people died during the days of unrest — including 10 killed by members of the LAPD or the National Guard. The violence caused $1 billion worth of destruction of local businesses and buildings. 51% of the 6,000 people who were arrested were Latino, while 36% were African-American.
Of course, such rampant rioting doesn't erupt without a catalyst. Here are the events that sparked the outrage that filled Los Angeles those spring days in 1992.
The violent beating of Rodney King by the police sparked a national debate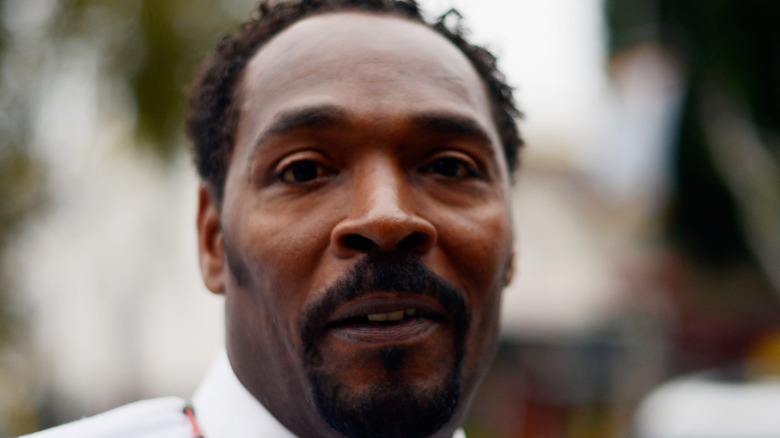 Kevork Djansezian/Getty Images
On March 3, 1991, a man named Rodney King led Los Angeles police on a high-speed chase through the city's streets after they attempted to pull King's car over for speeding. King ultimately surrendered but not before displaying some erratic behavior. Sergeant Stacey Koon oversaw as officers Theodore Briseño, Laurence Powell, and Timothy Wind proceeded to kick King repeatedly and brutally beat him with batons until long after he was unable to resist, per History. According to The Washington Post, the officers hit King 56 times — reportedly for 15 minutes straight — and stunned him with a stun gun. More than a dozen additional officers stood by and watched as it happened. King was left with broken bones and teeth, fractures in nine places on his skull, and permanent brain damage.
A bystander caught an 89-second graphic video of the attack on camera, which was sent to the press and broadcast across the world, per History. King was African American, while three of the officers who beat him were white. The beating prompted a debate on police brutality and racism in the police force.
The police officers who beat Rodney King were acquitted of all charges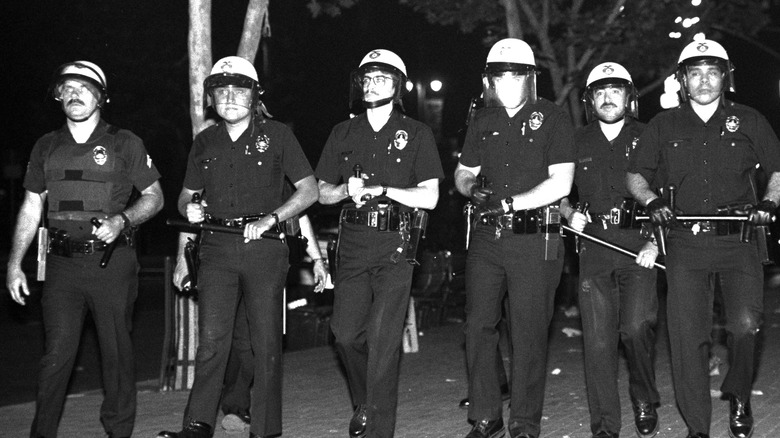 Shutterstock
Following the events of March 3, Rodney King was charged with driving under the influence but later released without charges, according to History. The four officers involved were charged with assault with a deadly weapon and excessive use of force. Sergeant Stacey Koon was also charged with aiding abetting, and both he and officer Laurence Powell were charged with filing a false police report.
According to The Washington Post, some of the involved officers laughed over the beating afterwards, and one said, "I haven't beaten anyone this bad for a long time."
According to History, tensions in Los Angeles County were running so high that the judge, Stanley Weisberg, moved the trial to the nearby Ventura County. On April 29, 1992, at 3 p.m. — one year after the charges were pressed against the officers — a 12-person, multiracial jury announced their verdict: not guilty on all counts.
Less than three hours later, per NPR, the riots began.
The Rodney King beating was among multiple precipitating incidents in South L.A.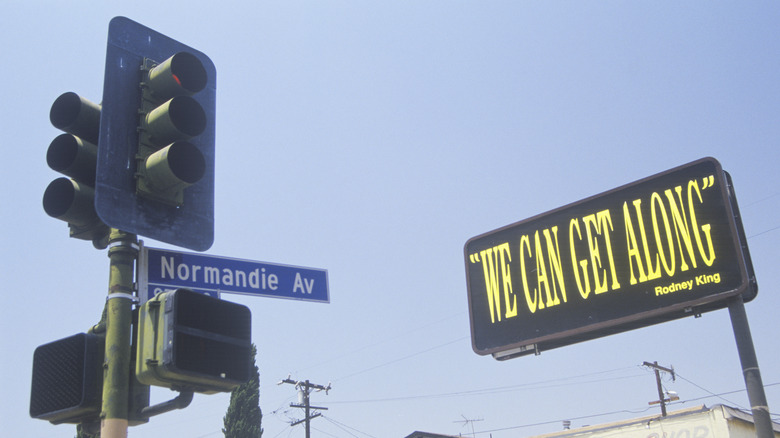 Shutterstock
According to NPR, racial tensions had been building in South Los Angeles for years by the time the Rodney King verdict was announced. Unemployment, drug use, gang activity, and violent crime rates were high. Anger at the Los Angeles police department was also mounting among African Americans, who felt unfairly targeted and harassed by local law enforcement officers.
"What we had was aggressive paramilitary policing with a culture that was mean and cruel, racist and abusive of force in communities of color, particularly poor communities of color," civil rights lawyer and activist Connie Rice told NPR. "It was an open campaign to suppress and contain the black community."
In March 1991 — the same month as the Rodney King beating — a Korean store owner in South LA fatally shot an African-American girl named Latasha Harlins, whom he accused of trying to steal orange juice, though she was later discovered to be holding the money to pay for the juice. This incident caused friction between the African-American and Korean-American communities in the area, which led to the damage or destruction of around 2,000 Korean-run businesses during the riots.
On day three of the riots, Rodney King made a plea to the people of Los Angeles himself. Standing in front of a courthouse with his lawyer, King said (via ABC News), "People, I just want to say, you know, can we all get along?"