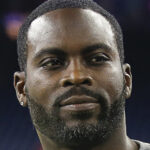 How Michael Vick Ended Up With No Money
echo get_the_meta(); ?>
It can be hard enough to drum up sympathy for wealthy celebrities who've lost it all, but in the case of former NFL player Michael Vick's downfall, the schadenfreude can be particularly hard to resist (that is, if you even want to try). It turns out, though, that the answer to what happened to all of Michael Vick's millions is a lot more complex than simple karmic payback for his notorious role in a gruesome dog fighting ring. From 2001's top draft pick to one of 2007's most-reviled public figures, Vick's journey is singular and shocking.
Born in 1980 in Newport News, Virginia, Vick enjoyed a stable if slightly hardscrabble childhood, according to Biography. Vick's athletic gifts were apparent from early on. He responded well to coaching and was soon one of the top high school football prospects before going on to dominate at Virginia Tech. There, Vick was named Big East Offensive Player of the Year and was in contention for the Heisman. It was, by all accounts, the start of what would be an incredible career. So how did it all go so wrong?
Big money, big problems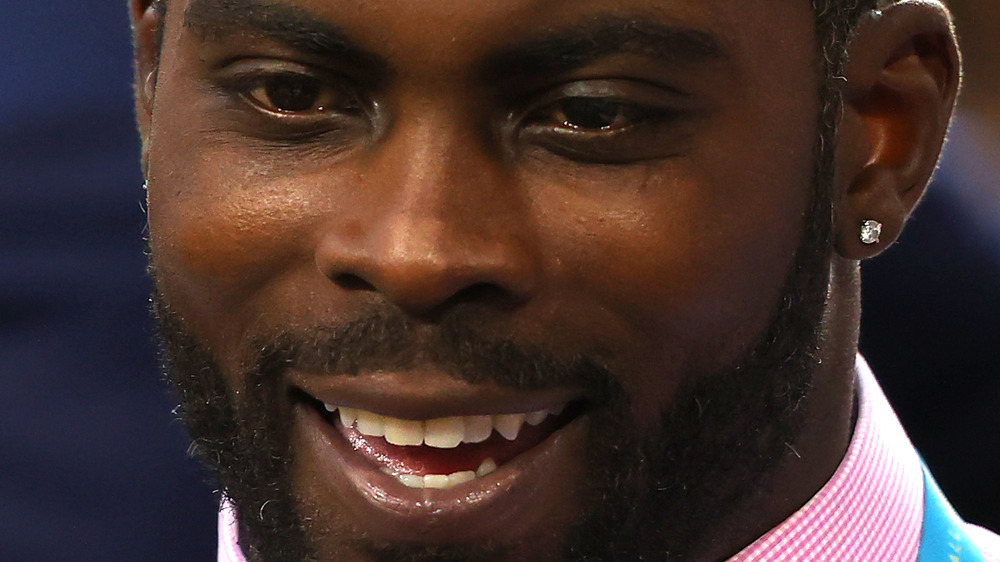 Ronald Martinez/Getty Images
According to Sportscasting, Vick may have earned more than $22 million in his initial years with the Atlanta Falcons. A fortune to most of us, but a drop in the bucket compared to the $130 million, 10-year contract Vick had to terminate for his role in a dogfighting ring, which came to light in 2007. According to CNN, Vick also lost an endorsement deal with Nike during that same period, reportedly worth $2 million (he later re-signed with the company in 2011 after his release from prison). For his part in bankrolling and participating in a dogfighting ring (and then lying to authorities about it), Vick served 20 months in a federal prison.
According to ESPN, despite the fact that Vick had served his initial time, if he was unable to come up with $1 million to reimburse federal agents for the care and shelter of the 60 dogs confiscated from his kennel, he would return to prison. Working with a business manager named Mary Wong, Vick was able to cobble together enough money to satisfy the feds. Unfortunately (or fortunately, depending on your relationship with forgiveness), things continued to get worse for Vick on the financial front.
Saviors-turned-scammers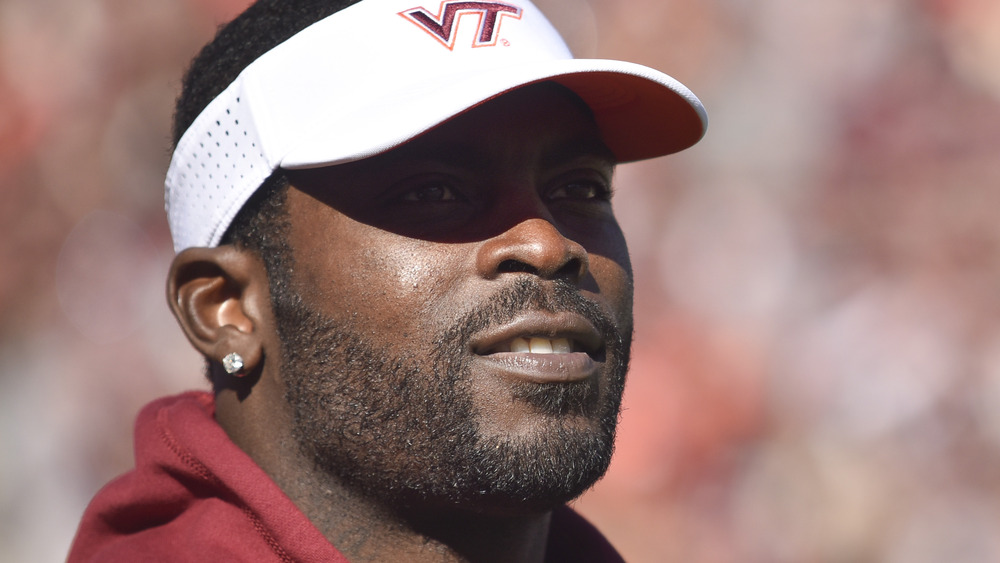 Michael Shroyer/Getty Images
As ESPN tells it, Wong was not the savior she first appeared to be, reportedly removing up to $900,000 from Vick's various accounts without his knowledge. Eventually, Vick learned that Wong had been legally barred from working with companies traded on the New York Stock Exchange due to her alleged past deceitful tactics.
It wouldn't be the last time Vick was swindled by someone he trusted. While in prison, Vick reached out to a would-be financial management expert named David Talbot, who, in reality, was actually a med school grad with no significant financial expertise, reports ESPN. Talbot gave himself a $15,000-a-month salary to manage Vick's affairs, used $35,000 to cover expenses while doing so, and took one of Vick's $85,000 Mercedes for his personal use.
Incredibly, another huge financial boondoggle for Vick began before he was even in the NFL. Anticipating his value going into the draft, Vick cut a deal with a sports marketing firm, a deal that would also prove disastrous. The agreement locked Vick into giving the firm a 25 percent cut of his future endorsement earnings — a figure ESPN called "astounding." When Vick sought out a better deal, the marketing firm alleged a breach of contract and took Vick to court. Eventually, that $4.5 million judgement is what would force Vick into bankruptcy. In 2009 and 2010, Vick was also ordered to pay various creditors more than $3 million over defaulted loans for several failed businesses in which Vick had invested.
Post-prison NFL career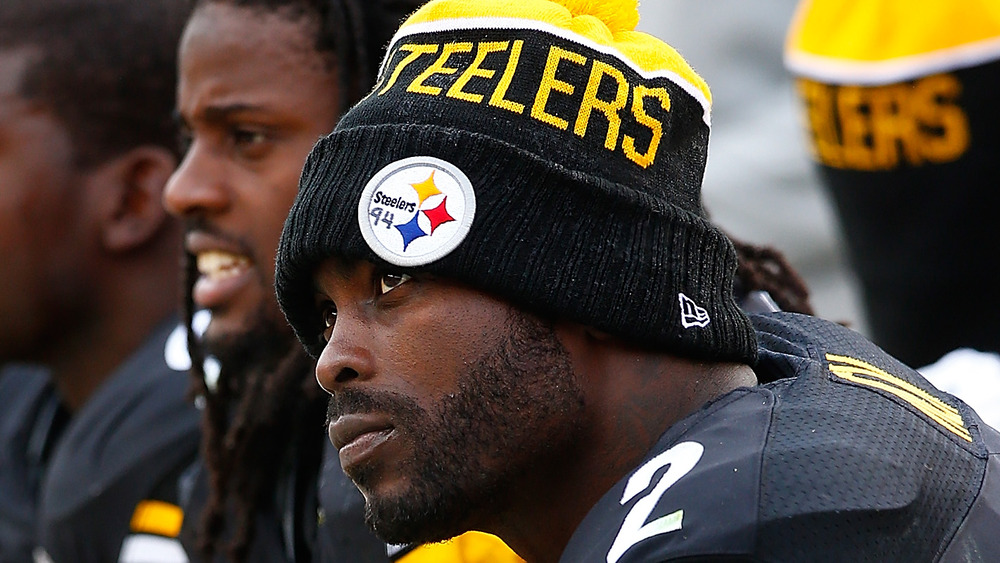 Jared Wickerham/Getty Images
Though Vick lost out on arguably two of his prime playing years while serving his prison sentence, he was quickly reinstated in the NFL in 2009 and enjoyed a phenomenal comeback season. That would be the zenith, though, as Vick never again quite put up the same kind of numbers. In total, Vick played eight more seasons in the league after his time in prison, playing for the Philadelphia Eagles, New York Jets, Pittsburgh Steelers, and finally the Atlanta Falcons.
Vick retired in 2017, the same year he paid back nearly the entire amount he owed previous creditors — a whopping $17.4 million of the $17.6 million he owed. According to ESPN, Vick was quoted as explaining, "I didn't want to stiff people who never stiffed me." Vick's financial responsibility was laudable enough, but unlikely to move anyone who can't forget the abuse the dogs under his care suffered.
These days, Vick is comfortable enough, says Distractify; he's serving as an on-air football analyst with Fox and reportedly has a net worth of $16 million.