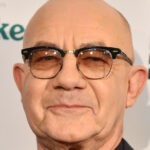 How Much Bernie Taupin Is Really Worth
echo get_the_meta(); ?>
Lyricist Bernie Taupin has penned the words of some of Elton John's most recognizable staples, including "Rocket Man," "Bennie and the Jets," and "Your Song." Taupin teamed up with Elton John in the late '60s — 50 years of creating music together (via Express). Though he prefers to leave the limelight to his friend Sir Elton, the duo is responsible for the second-highest-selling single of all time, according to Guinness Book of World Records. The song, "Candle in the Wind 1997," was originally released in 1973. It was re-worked as a tribute to the late Princess Diana, and sold over 33 million copies.
Born in Lincolnshire, England on May 22, 1950, Taupin's school days left him wanting more. So, at the modest age of 15, he signed himself out of school and went to work (via The Famous People). In 1967, at a point of low employment, Taupin responded to an ad Liberty Records placed in NME magazine (via Biography). It was then Taupin met a 20-year-old piano player from London named Reg Dwight, who in a few years would adopt the name Elton John.
Taupin built this city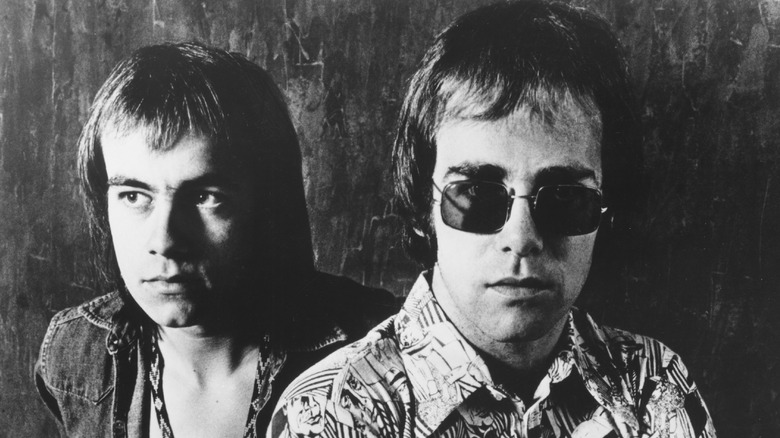 Michael Ochs Archives/Getty Images
Besides Sir Elton, Taupin has collaborated with a wide range of artists throughout his career. Responsible for Alice Cooper's 1978 album "From the Inside," (via Songfacts), Taupin also wrote several songs for Rod Stewart, as well as the hit single by Heart, "These Dreams" (also via Songfacts) and the song that's the poster child for '80s corporate rock, "We Built This City," by Starship. "These Dreams" would go on to hit #2 on the Billboard chart in 1986 (via Billboard). As for Starship's "We Built this City"? The song peaked at #1 in August of 1985, and stayed there for three weeks (also via Billboard).
Not wanting to pigeonhole himself as only a collaborator, Taupin has recorded music on his own. In 1971 he recorded a spoken record of his own poetry titled "Taupin" (via Discogs). He would follow that up with another album of poetry in 1980 titled "He Who Rides the Tiger" and a full-fledged music record, "Tribe," in 1987. However, its alongside writing partner Sir Elton John that Taupin has made the greatest impact on modern-day music. With over 25 platinum albums, 35 gold albums, 30 Top 40 hits and sales of more than 255 million records (via Biography) to their collective names, Sir Elton John and Bernie Taupin have created a lasting musical legacy together. Now age 71, Taupin, according to Celebrity Net Worth, is valued at $150 million.