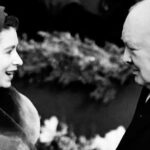 The True Details About Queen Elizabeth And Winston Churchill's Relationship
echo get_the_meta(); ?>
The United Kingdom's Queen Elizabeth II and Prime Minister Winston Churchill both served in their respective roles together for a few years in the early-middle 1950s. At the time, Churchill was an aged and respected elder statesman who had guided his country through World War II, a conflict which threatened the very existence of his nation. Elizabeth, by comparison, was a newly-crowned monarch tasked with reigning over her subjects while the nation tried to forge its way forward following the devastating conflict.
Despite the gap in their ages and their roles, as the International Churchill Society noted, the two became fast friends. The former Prime Minister's daughter would later say that he looked forward to his Tuesday afternoon meetings with his sovereign, and frequently wrote effusively about his admiration for her. Elizabeth, for her part, was equally fond of her mentor, and was so moved by his death that she broke royal protocol when she attended his funeral.
Churchill saw greatness in Elizabeth even when she was a toddler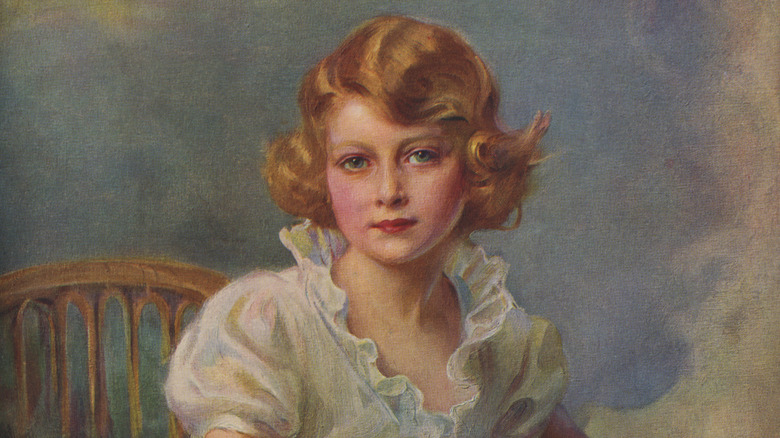 Culture Club/Getty Images
The first time Elizabeth and Churchill met was in 1928, according to the International Churchill Society, when the future queen was a toddler. Even then, however, Churchill saw dignity and majesty in the young royal.
"There is no one here at all except the Family, the Household & Queen Elizabeth — aged two. The last is a character. She has an air of authority & reflectiveness astonishing in an infant," he wrote.
That he would refer to the young princess as "Queen Elizabeth" was somewhat prophetic as, at the time, there was no reason for him to believe that the young child would actually some day be queen. At the time, King George V was on the throne, and his son, who would later reign as Edward VIII, was the first in line. At the time, it was unlikely that the king's granddaughter, and the niece of the heir apparent, would ever ascend. Of course, that all changed a little less than a decade later, when Edward abdicated and his brother, Elizabeth's father, became king, thus putting the 10-year-old princess in direct line to the throne.
Churchill was initially skeptical about having a young queen for a monarch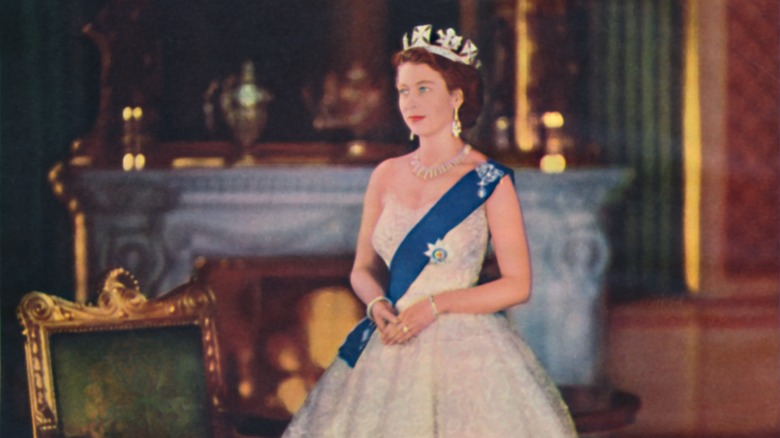 Print Collector/Getty Images
On February 6, 1952, according to the royal family's website, Queen Elizabeth was in Kenya when she learned that her father had died and that she had inherited his throne. Back in England, Churchill was reportedly dismayed that a 25-year-old woman was now his country's sovereign, according to royal historian Kate Williams, via The Express. "Winston Churchill thinking about dealing with Elizabeth II, he cried, he said 'she's just a child.' … She was 25 with two small children, but to him, she was a baby, and that's because she was a woman," Williams said.
Regardless, Churchill still had great respect for the monarchy. And in a speech the day after Elizabeth's ascension to the throne, he spoke lovingly about his hopes for the new monarch's reign. "I … may well feel a thrill in invoking, once more, the prayer and the Anthem, God Save The Queen!," he said.
It didn't take long for the new queen to change Churchill's mind, however. His daughter, Mary, would later say that he was taken by her charms, according to the International Churchill Society. "The Queen very quickly captivated him, he fell under her spell," she said.
Churchill tutored elizabeth on matters of policy and government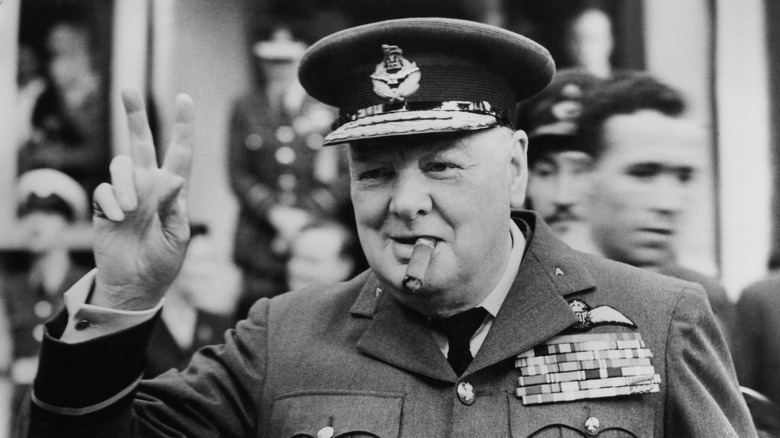 Central Press/Getty Images
Officially, the monarch of the United Kingdom is supposed to remain neutral in all matters of politics. For Queen Elizabeth, however, along with that neutrality came a general lack of understanding of the intricacies of the government that acts at her direction.
Churchill, for his part, was more than happy to tutor and mentor the young monarch. During their weekly meetings, Churchill helped his young charge understand the complexities, customs and traditions that informed her country's government. Journalist Nicholas Davies wrote, via the International Churchill Society, that Churchill would spend hours explaining things to his queen, discussing the matters of the day and how the government needed to respond.
They also had quite a few laughs, said the queen's private secretary, Sir Tommy Lascelles, who wrote that he couldn't hear what the queen and the prime minister said to each other in private, but that it was "more often than not, punctuated by peals of laughter, and Winston generally came out wiping his eyes."
Elizabeth broke royal protocol at Churchill's funeral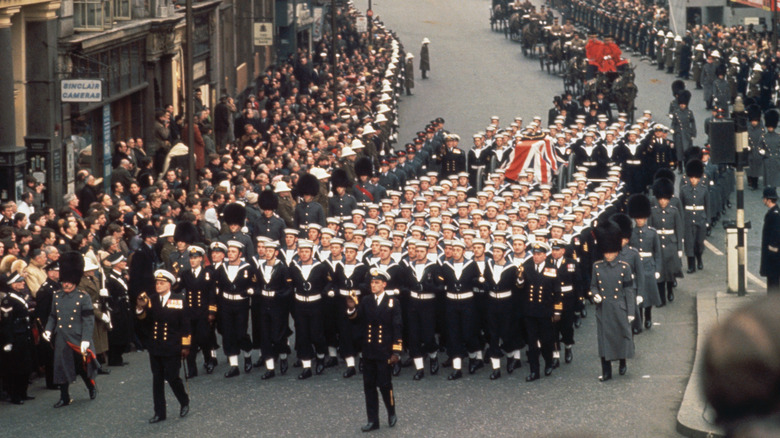 Fox Photos/Getty Images
Winston Churchill died on January 24, 1965, at the age of 90, according to British Heritage, following a series of strokes. The distraught queen wrote to his widow, Clementine, mourning the loss of his "many-sided genius."
The former prime minister was given a state funeral, the first such event granted to a non-royal in three decades. So far-reaching was Churchill's influence that representatives from 115 countries attended, including then-Chief Justice Earl Warren, who represented the US in President Lyndon Johnson's absence (per The Express). People lined the streets of London to pay their respects.
The queen, for her part, was equally keen to pay her respects, so much so that she broke royal protocol, according to a companion British Heritage report. Specifically, she arrived at his funeral before his family did, in contrast to the custom that says that the monarch must be the last person to arrive at any such function. She did so to show her respect to the late prime minister's family, the website noted.