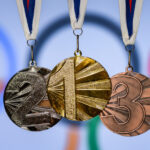 Inside The Track And Field Controversy Of The 1908 Olympics
echo get_the_meta(); ?>
The first modern Olympic Games happened in Athens in 1896. According to History Today, 241 athletes from 14 countries competed in 43 events. It was a groundbreaking moment, and the Olympics became one of the most important events for athletes and sports fans worldwide. More than a competition, the Olympics are a symbol of international cooperation and resilience, though not without friction, or even scandal.
During the Olympics, not everything happens as planned. Despite the organization's efforts, almost every Olympics has controversial moments involving the competition or the athletes. In 1896, the sailing and rowing events were canceled due to the poor water conditions. Four years later, women were allowed in the competition in France, which caused a stir, since women's rights were a recent subject for most people (via Yahoo).
In the first Olympic Games, the world learned that some countries don't follow the same rules as others for every sport. As a result, a race enraged many people during the Olympics in 1908.
The United States and Great Britain had different rules for racing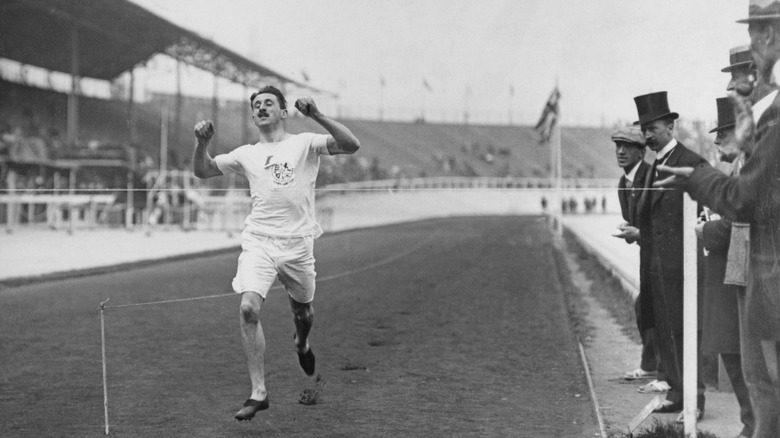 Central Press/Getty Images
In 1908, the Olympics were held in London. One of the most remarkable moments that year happened during the finals of the men's 400-meter race. During the race, John Carpenter, an American, maneuvered to block the British competitor Wyndham Halswelle (via Yahoo). The move was allowed in the United States but illegal in Great Britain. Carpenter arrived first after 47.8 seconds, and Halswelle was second.
In 1908, the event was not run in lanes, as it happens today, but a printed rule in the program changed the final result. "Any competitor willfully jostling or running across or obstructing another competitor so as to impede his progress shall forfeit his right to be in the competition and shall not be awarded any position or prize that he would otherwise have been entitled to (via Olympics)."
Roscoe Badger, one of the officials, affirmed that Carpenter had obstructed Halswelle during the race. After an inquiry, the race was declared void, and a rematch was scheduled for two days later, on July 25, where Halswelle had to compete with the other finalists, William Robbins and John Taylor, both Americans. They disagreed with that decision and didn't compete in the event, leaving Halswelle as the only one to participate in the race. He finished the event, alone, in 50 seconds, and received a gold medal for his efforts.
This year's summer Olympics are scheduled for July 23-August 8 in Tokyo, Japan.