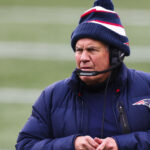 Is Bill Belichick The First Person To Refuse A Presidential Medal Of Freedom?
echo get_the_meta(); ?>
In the week that's followed the storming of the United States Capitol by scores of ardent President Donald Trump supporters looking to block the Electoral College vote count formalizing Joe Biden's November 2020 election win, many of Trump's most prominent allies have deserted him like rats from a sinking ship. Multiple Republican senators have come out in support of his impeachment since the tragic events of January 6, The Guardian reports. Meanwhile what many commentators are describing as a "failed insurrection" has become the straw that broke the camel's back in the relationship between Trump and his VP Mike Pence, whose failure to support the president's numerous legal attempts to overthrow the results of last year's election has led to a vicious feud between the two men.
USA Today compared the growing hostilities between the president and VP during their final days in office — which has seen Trump label Pence a "coward" and berate him in front of the same crowd of supporters who would go on to perform acts of rioting in which five people would lose their lives — to the relationship between their respective predecessors, which culminated in President Barack Obama awarding Vice President Joe Biden the Presidential Medal of Freedom, the highest honor that can be awarded to a U.S. civilian.
Trump has recently announced his own list of recipients of the honor, which includes political allies, three golfers, and superstar NFL coach Bill Belichick. But the president received yet another piece of bad news this week, when Belichick — who has long been a supporter of President Trump — took the highly unusual step of publicly declining the honor in a statement.
Belichick's refusal of the Medal of Honor is unprecedented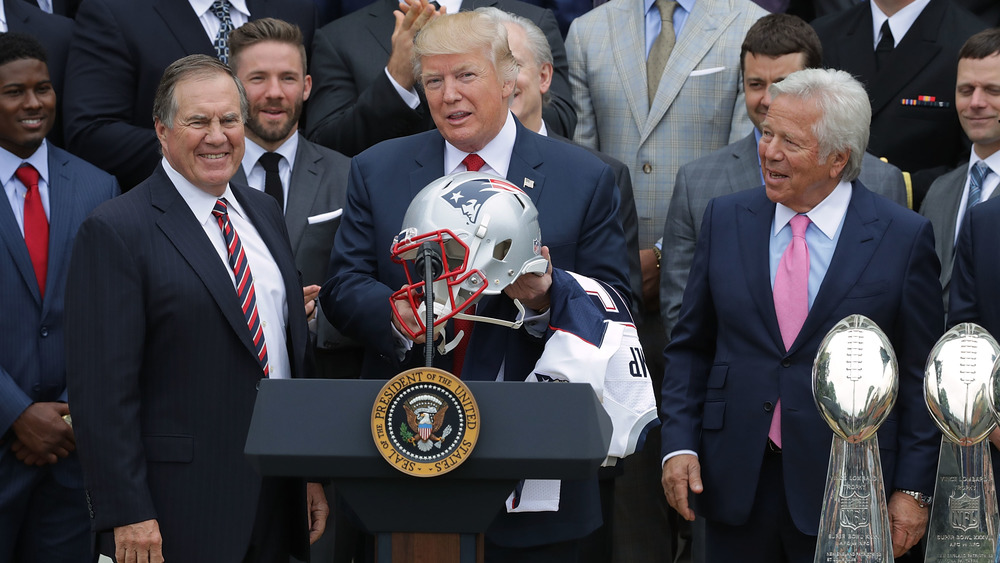 Chip Somodevilla/Getty Images
As far as we can tell, Bill Belichick's decision to decline the Presidential Medal of Freedom is entirely without precedent; no one in U.S. history has ever turned the award down before. If so, it is a fact that undoubtedly pours more misery on the increasingly isolated President Trump during his final days in office. That Belichick was formerly a very public Trump ally has made the snub doubly striking. According to Deadline: "Belichick publicly supported Trump when he ran for office. He was named to the President's Council on Sports, Fitness and Nutrition in 2018. The team visited Trump at the White House after winning the Super Bowl in 2017."
The Guardian, which outlines Belichick's achievements in his long and illustrious career as "leading the New England Patriots to nine Super Bowls, and winning six," has described Belichick's decision to refuse the award as "perhaps the greatest victory of his career."