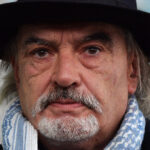 Sophie: A Murder In West Cork – Where Is Suspected Killer Ian Bailey Today?
echo get_the_meta(); ?>
The Netflix documentary series "Sophie: A Murder in West Cork," now streaming, delves into the 1996 killing of French television producer Sophie Tuscan du Plantier. As the story unfolds, freelance journalist Ian Bailey emerges as a leading suspect in the murder. The crime took place in the quiet town of Schull on the coast of Ireland, where Tuscan du Plantier owned a holiday home. Tuscan du Plantier was found brutally murdered on December 23, 1996, outside of her home by a neighbor (via Newsweek).
Bailey was the first journalist on the scene, despite its remote location, and he moved from reporter to suspect two weeks after the killing. A witness claimed she saw a man similar to Bailey's physical description on a bridge near Toscan du Plantier's home. He also had scratches on his arms and face, according to the Manchester Evening News. Bailey was twice arrested in connection with the case, but there wasn't enough evidence. Over the years, Bailey has continued to claim that he is innocent.
The murder became an international issue, and the French authorities worked on their own case against Bailey. The French government twice requested that Ireland extradite Bailey, and both efforts were unsuccessful (via Newsweek). In 2019, the French government decided to try Bailey in absentia. His four-day trial ended in his conviction for killing, and Bailey received a 25-year prison sentence. Bailey has successfully blocked several extradition attempts, with Ireland's High Court ruling in his favor (via Manchester Evening News).
Suspect Ian Bailey still lives in Ireland
Bailey has remained in Schull since the murder, but his long-term relationship with Jules Thomas has recently ended. The pair had been together since 1992. Bailey told The Journal in 2021 that the murder case and all the media attention surrounding it has taken on a toll on all the important things in his life. "I lost my career. I've lost 25 years of legitimate expectation. And now, Jules has decided our journey together has ended."
While his journalism career may be over, Bailey has pursued another way of working with words. He has published two volumes of poetry, including 2020's "A John Wayne State of Mind," according to the Independent. He has also taken to studying law at University College Cork.
A second documentary on the Tuscan du Plantier case also came out this year. Sky television in Britain put out "Murder at the Cottage: The Search for Justice for Sophie." Before Netflix's "Sophie: A Murder in West Cork" debuted on June 30, Bailey tried to have his interviews removed from the series. He told The Journal that "I suspected that it would be a piece of self-serving unobjective demonizing propaganda." Netflix declined his request.