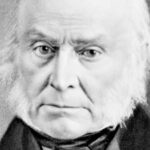 Stories From History That Sound Fake But Are Completely Real
echo get_the_meta(); ?>
Math and science might be governed by a set of rules, constants, and unchangeable truths, but there are no such restrictions on human behavior. That's a good thing — it's led to instances of incredible ingenuity and the development of inventions that have changed the course of history, but it's also led to a lot of really weird stuff.
Humans, it turns out, are bound by nothing but imagination, while things like common sense take a back seat. There's no limit to the sorts of antics and shenanigans that people will get up to, and here's the thing: You can't make this stuff up, because if any of these stories plucked from history showed up in a Netflix series or the next big-screen blockbuster, social media would be all up in arms, claiming it's too improbable to be the least bit believable.
But they're all true — every single one of them. From the town that worked together to get away with murder to the man who just wouldn't die, they're all collective proof that history is a super weird place, humans are strange, and the truth? That's definitely stranger than fiction.
When 12 men poisoned themselves for the good of the country
The Romans used nanotechnology