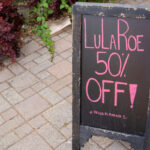 The Dark Truth About The LuLaRoe Marketing Cult
echo get_the_meta(); ?>
In the not so distant past, it seemed like just about every other friend on Facebook was pitching a new line of leggings, which was, quite literally, the cat's pajamas. Circa 2014, LuLaRoe launched a new line of leggings that were tagged as "buttery soft" (via BuzzFeed News). At $25 a pair, the leggings proved wildly popular with moms of all ages. So much so, not only did every mom around demand a pair, they wanted to be on the other side of the consumer equation as well. Many, seeing the money being made, wanted to get in on selling these great new leggings, too.
Founded in 2012 by DeAnne Brady Stidham, LuLaRoe was classified as an "MLM" or multilevel marketing company. According to the FTC, an MLM is a type of pyramid scheme where the people at the top make their money off people recruiting others into the system. Typically, MLM's offer a product or service that's sold through what the FTC calls independent distributors, participants, or contractors. The independent contractor is responsible not only for holding inventory and recording sales, but the most important of responsibilities: Recruit others into the MLM.
The beginnings of an MLM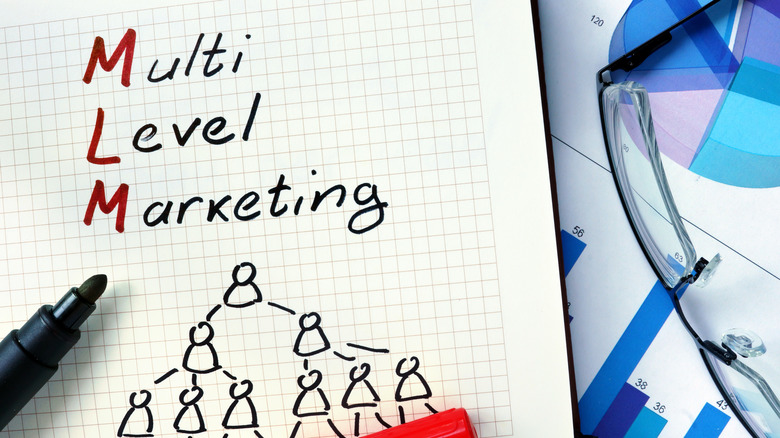 Vitalii Vodolazskyi/Shutterstock
For LuLaRoe, the company had its auspicious beginnings in dresses. Specifically, DeAnne Brady Stidham had designed and produced a maxi skirt — a type of skirt that ends somewhere above the ankle — for her daughter, who then posted a picture of the skirt on Instagram (via The List). According to Stidham, in a matter of days, she sold 300 skirts during at-home parties she held with friends and family. By the end of 2013, LuLaRoe had about 100 consultants and revenue in the millions (via BuzzFeed News). 
In 2014, the company introduced its signature product: leggings. Billed as "buttery soft" and retailing for $25 a pair, the leggings were an instant success, propelling the company even higher. By March 2015, LuLaRoe consultants numbered near a thousand. In less than a year's time, however, the company grew to more than 60,000 consultants, earning more than a billion dollars in revenue (via BuzzFeed News).
Most have money to play in this park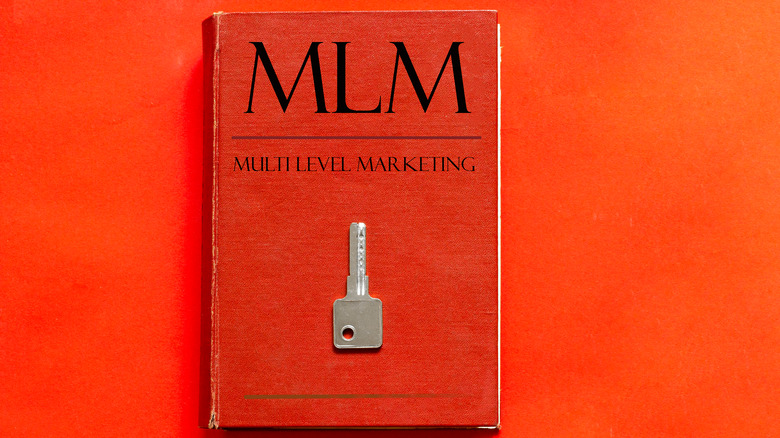 Elena Butor/Shutterstock
As multilevel marketing companies go, LuLaRoe certainly was not the cheapest one to just jump onboard. According to The List, an initial on-boarding investment could reach upward of $6,000 for a potential suitor. That initial investment typically went toward a small inventory of women's clothes — beginning at around 280 pieces — the new consultant would need to ultimately sell. Many consultants were taught to reach out to family, friends, colleagues — just about anyone — to host a party where the clothes can be seen and sold. 
Since LuLaRoe is considered an MLM, sales are done door to door, or in more specifically in this case, house party to house party. As opposed to the traditional brick-and-mortar retail stores, LuLaRoe consultants are instructed on how to set up virtual boutiques or shops on Facebook in hopes of selling all that newly acquired inventory (via BuzzFeed News).
Then came the lawsuits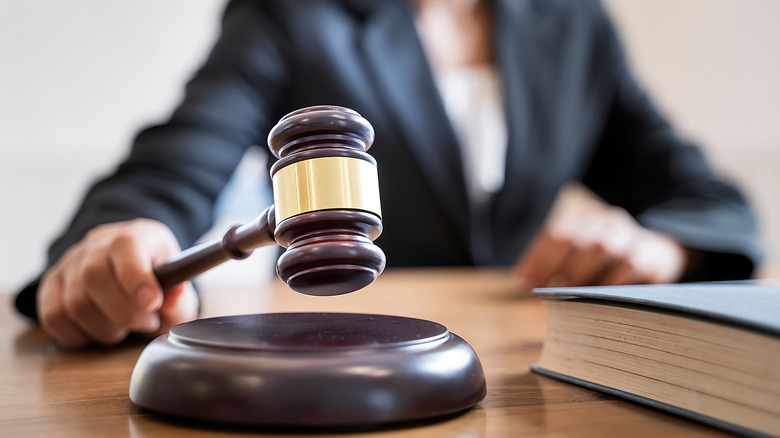 nampix/Shutterstock
All of this made was worse by the company's method for distributing clothes. While what made the "buttery soft" leggings wildly popular were the fun patterns, it proved increasingly difficult for company consultants to keep sizes in stock of any one kind of pattern. According to BuzzFeed News, when receiving new shipments, consultants would receive a random assortment of prints, unknown what would be included until the package was open. Further, no two company consultants would get the same assortment, either.
Matters would worsen for LuLaRoe by early 2017. Melissa Hill, a customer from Great Falls, Montana, filed a class action lawsuit against the company. One of several lawsuits facing the LuLaRoe, Hill's suit stated that she was illegally charged sales tax on purchases made from out of state consultants (via Great Falls Tribune). According to court filings, from April 2016 through May 2017, LuLaRoe charged sales tax to residents of Montana, a state that doesn't collect sales tax.
LuLaRoe – a former shell of itself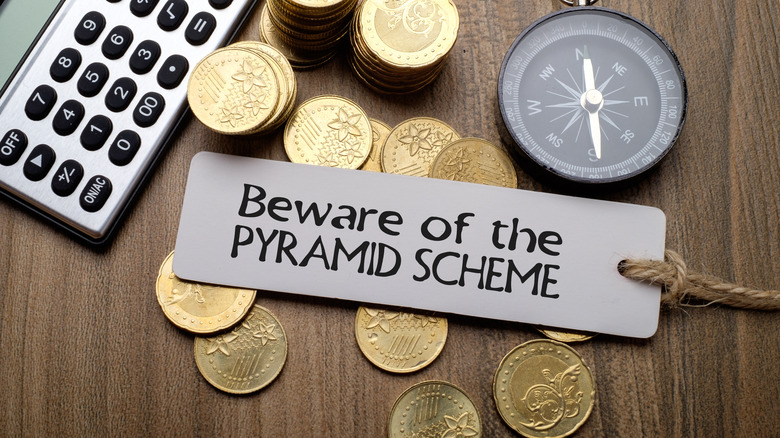 kenary820/Shutterstock
Later that year, yet another lawsuit was filed against LuLaRoe. This particular suit claimed that the company was operating as an illegal pyramid scheme (via Tampa Bay Times). The suit, filed in California, contends that the company knowingly based a consultant's compensation on the sales made by other recruited consultants. The suit also contends that LuLaRoe provided their distributors with increasingly unpopular products that were difficult to get rid of.
Today, LuLaRoe continues, but nowhere near its former glory. According to BuzzFeed News, the company currently has 100,000 consultants, but fired all 167 employees that were working out of LuLaRoe's warehouse located in Corona, California. In another desperate measure to generate new business, LuLaRoe dropped the buy-in for new consultants. When in the glory days of 2015 a new consultant had to pay a minimum of $5,000 to be part of the company, as of November 2019, that buy-in number had dropped to a mere $499.