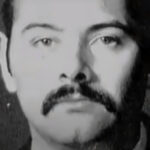 How Charles Bronson Became Britain's Most Dangerous Prisoner
echo get_the_meta(); ?>
Charles Bronson was born Michael Gordon Peterson. He changed his name to Charles Bronson, after the American actor, during a brief break from imprisonment in the late 1980s, per the Yorkshire Evening Post. In 2014, he announced he was changing his name to Charles Salvador, after the artist Salvador Dalí. "The old me dried up," he said. "Bronson came alive in 1987. He died in 2014." So who is the real Charles Bronson?
Bronson has had brief stints as a boxer, a fitness guru, and a visual artist. He has committed both petty and perturbing crimes. But he is best known not for his hobbies or even his crimes themselves, but for being "Britain's most dangerous prisoner." This reputation inspired the 2008 biopic "Bronson," starring Tom Hardy. It also inspired approximately 10,000 people to sign a petition for his release from prison, which was presented to the British government in 2013.
According to The Sun, Bronson has spent more than 45 years behind bars, not for any single crime but for multiple crimes and incidents leading to increases in his sentence. Here are the details behind the notorious prisoner's lawless, locked-up life.
Charles Bronson came from a distinguished family
Charles Bronson — then Michael Peterson — was born in Luton, Bedfordshire, England in 1952. According to the BBC, he was a popular boy from a respected family that was active in British politics. In the resort town of Aberystwyth, Wales, Bronson's parents ran a Conservative club, while his aunt and uncle were mayor and mayoress. "As a boy he was a lovely lad," his aunt said (via BBC). "He was obviously bright and always good with children. He was gentle and mild-mannered, never a bully — he would defend the weak."
Things changed when Bronson reached his teenage years and his family moved to Cheshire, England, per the Yorkshire Evening Post. By the age of 13, Bronson was running with a gang of thieves, which landed him in court. He was fired from his first job, at a supermarket, for attacking his manager. The teenage Bronson got in trouble with the law for smashing cars and crashing a stolen truck into a car. At age 19, Bronson received his first conviction, for taking part in a robbery.
Charles Bronson has habitually attacked fellow prisoners
In 1974, a 22-year-old Charles Bronson was convicted of robbing a post office and sentenced to seven years in jail, per the Mirror. According to the Yorkshire Evening Post, he got off to a rough start and was transferred from Walton Jail in Liverpool to Hull after attacking two fellow prisoners. At Hull, he attacked a fellow inmate with a glass jug and was transferred to Armley Jail in Leeds. This pattern continued: He would attack fellow prisoners and damage whatever property he could get his hands on, which resulted in multiple transfers between jails and periods in solitary confinement.
At HM Prison Wandsworth in London in 1976, Bronson attempted to poison the prisoner in the cell next to him. As a result, he was sent to the high-security prison Parkhurst, which was located on the Isle of Wight and designated for the country's most troublesome prisoners. The Kray twins, infamous leaders of organized crime in London, were also imprisoned at Parkhurst at the time. Bronson reportedly described them as "the best two guys I've ever met" (via the Yorkshire Evening Post).
Charles Bronson's prison history involves psychiatric hospital stays and extensive property damage
While imprisoned at HM Prison Parkhurst, Bronson was caught while attempting to dig an escape route out of his cell, according to the Yorkshire Evening Post. He was punished with four months in solitary confinement. Under The Mental Health Act, Bronson was sent to various high-security psychiatric facilities following incidents such as attempting suicide and attacking prison guards.
Bronson began conducting destructive rooftop protests in the early 1980s. The first was at Broadmoor psychiatric hospital in 1982, followed by another that lasted three days and inflicted £250,000 of damage. He was transferred to Ashworth, another psychiatric facility, following an 18-day hunger strike in 1984. He then stabbed a fellow Ashworth patient with a broken bottle after the patient propositioned him.
By 1985, Bronson had returned to traditional prisons following his hospital stint. Still, not much had changed: He punched a fellow prisoner, was put into solitary confinement, and later staged another three-day rooftop protest that inflicted £100,000 of damage. According to the Mirror, Bronson has caused £500,000 worth of property damage to date.
Charles Bronson has been released from prison twice, but his freedom didn't last long
Bronson was released from prison in 1987, 13 years after receiving his original seven-year sentence. Then still known as Michael Peterson, he began a new life in the East End of London, where he became an unlicensed bare-knuckle boxer and changed his name to Charles Bronson, per the Yorkshire Evening Post.
But this new life didn't even last a year: On January 1, 1988, he was caught stealing a ring for his girlfriend from a jewelry shop and was once again sentenced to seven years behind bars for armed robbery. Bronson's prison antics continued at Long Lartin prison, where he ran around naked, brandishing a weapon he had made out of a broom handle and a broken bottle.
Still, Bronson was released from custody once again less than five years later, in November 1992. Fifty-three days after his release, Bronson was sentenced to another eight years for his involvement in a robbery conspiracy.
Charles Bronson has taken multiple hostages, but insists he's 'a nice guy'
While on remand following his 1992 release and subsequent arrest, Bronson held a librarian hostage. According to the Yorkshire Evening Post, he demanded three items from the police: a helicopter, an inflatable doll, and a cup of tea. By 1994, Bronson was being held in the bulletproof-glass "cage" at Wakefield prison. In 1996, he took another series of hostages: first a prison doctor, followed by three inmates. During the latter hostage situation, Bronson demanded an axe, two guns, 5,000 rounds of ammunition, and a plane to fly him to Libya.
It was around this time that Wakefield prison officers encouraged Bronson to take up art, which he did, with a passionate fervor that matched his violent rage. When an educator who was working at the prison criticized one of his drawings in 1999, Bronson retaliated by holding the worker hostage.
"I'm a nice guy, but sometimes I lose all my senses and become nasty," Bronson wrote in his 2000 book "Bronson." "That doesn't make me evil, just confused." Bronson was denied parole after a 2009 hearing, and he remains behind bars as of 2021.