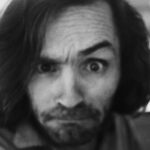 The Surprising Amount Convicted Killer Art Is Actually Worth
echo get_the_meta(); ?>
There is a morbid fascination with some murderers, who have gained notoriety for the brutality or number of people they have killed. Names such as Ted Bundy and Charles Manson have inspired countless books, movies, and TV shows. Despite the fascination around them, the "Son of Sam" laws prevent criminals from profiting with writing and interviews about their crimes. Yet they frequently turn things in their favor by using the First Amendment (via The First Amendment Encyclopedia).
Some serial killers have also used their time in prison to create artwork that has gained them even more notoriety. Unsurprisingly, they have created a particular niche that sells a quarter of a million dollars every year, and there are people who specialize in selling their work (via Observer). They are often not the finest piece of art, but the idea of having a painting made by a famous killer is appealing to many people. Some of the paintings are worth thousands of dollars, and among the buyers are regular people as well as celebrities such as Johnny Depp, Susan Sarandon, and Marilyn Manson.
John Wayne Gacy is the most famous artist among serial killers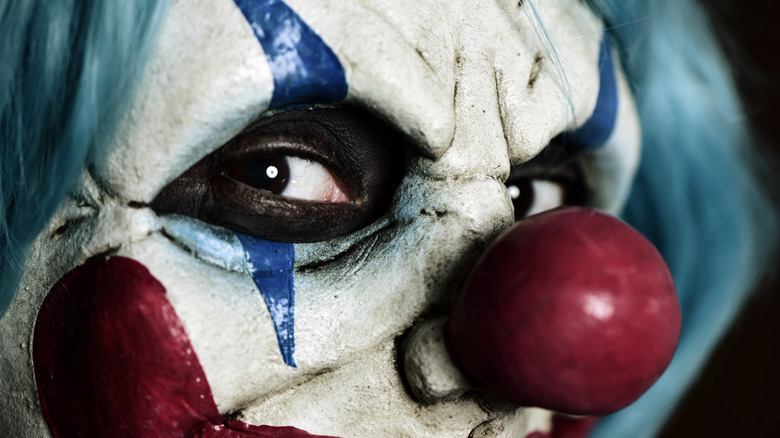 Shutterstock
John Wayne Gacy killed 33 people and became known as the "Killer Clown" because he performed as "Pogo the Clown" in events. To attract his victims, he offered them construction work. After he caught his targets, he sexually abused, tortured, and strangled them (via Biography). He was sentenced to death in 1980 and died in 1994.
According to Distractify, Gacy started to paint before his prison stint, and the serial killer had created over 2,000 canvases by the time he was executed (via Crime Museum). Many of his paintings are self-portraits featuring him as a clown, which are his most famous artwork. He also reproduced cartoon characters, such as the characters from "Snow White and the Seven Dwarfs."
Gacy's artwork is as famous as it is controversial. In 1944, after his execution, his attorney auctioned off his artwork. Afterward, some of the buyers burned the pieces in a bonfire in an event attended by 300 people. In 2011, the Arts Factory gallery in Las Vegas launched a polemical exhibition named "Multiples: The Artwork of John Wayne Gacy" (via CNN).
According to Observer, Gacy's paintings today can cost between $6,000 and $175,000. His most expensive artwork was an oil painting of his house featuring the place where he buried his victims.
Charles Manson was also a painter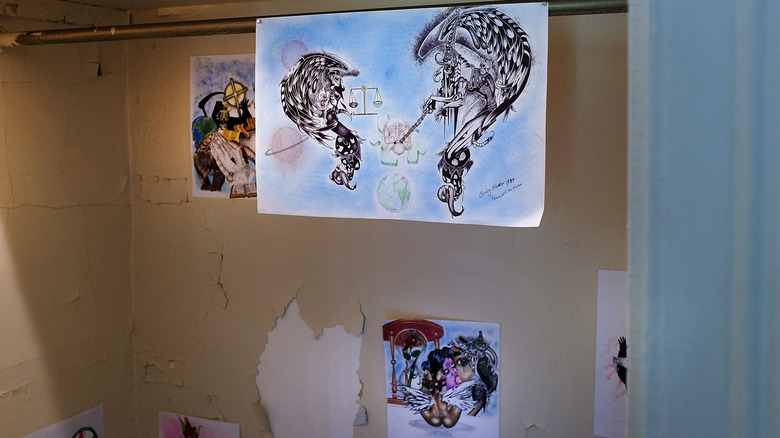 Spencer Platt/Getty Images
Charles Manson is one of the most famous serial killers of the 20th century. He was arrested in 1969 and died in prison in 2017. According to Celebrity Net Worth, the serial killer had $400,000 when he died, and he reportedly made this money by selling paintings, t-shirts, photos, and interviews.
In 2019, after the release of the movie "Once Upon a Time in Hollywood," an art gallery in Los Angeles organized an exhibition named "Once Upon a Time in '69." The event featured the artwork of several killers, including Manson (via The Hollywood Reporter). In 2017, psychedelic paintings filled with crosses with the serial killer signature were listed for $1,200. According to The Daily Beast, the work not have looked out of place in a child's bedroom.
Manson's artwork has a special place in William Harder's heart. He is the owner of Murder Auction and received a gift from the serial killer. "Manson gave me one of his string art spiders, which is probably my favorite. I had a guy at the Mad Mobster show offer me $6,000, but I had to say, 'Sorry, man. It's not for sale,'" he said.
They are not the only ones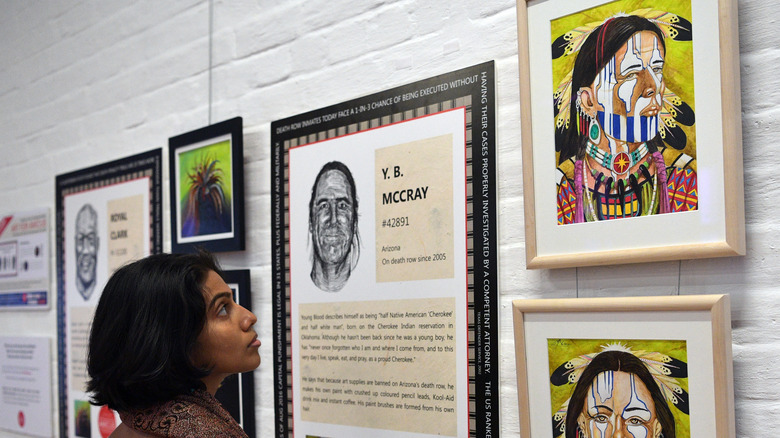 Carl Court/Getty Images
Although Charles Manson and John Wayne Gacy are probably the most famous artists among murderers, they are not the only ones. Richard Speck, convicted for killing eight nurses, had art classes in prison and traded his paintings for cigarette money. According to Chicago Tribune, Speck sold his work for $500 in 1992.
Arthur Shawcross, known as "Genessee River Killer," was convicted for sexually abusing, mutilating, and killing 14 people. In prison, some of his paintings were sold for $600 (via HuffPost). In 2001, he made the headlines after selling a Princess Diana painting for $540, per NBC News. But people were not happy about his new business venture. In 2002, there were protests against the selling of his artwork, and the Corrections Department banned the inmate art show and the commercialization of prisoners' artwork (via New York Times).
Still, the decision caused a stir. "Art can contribute to the rehabilitative process, and when you take away the incentive for recognition, you are telling inmates that their art is not worthy of public display," said Robert Gangi, director of the Correctional Association of New York (via New York Times).