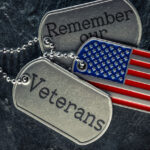 The Number Of Homeless Veterans Is Staggering
echo get_the_meta(); ?>
As Veterans Day in America approaches, the U.S. will be commemorating all of the American veterans who have served for their country — living and deceased. As these celebrations carry on across the country, there is another important issue surrounding veterans that often gets pushed to the side: homelessness. Displacement and homelessness have always been issues for those who've formerly served in the American armed forces. In fact, the problem dates back to the American Revolution (via California State University, Northridge). Of course, recent wars such as those in Iraq and Afghanistan have also led to heartbreaking levels of homelessness, per the Department of Veterans Affairs. Despite there being more collective awareness regarding the number of homeless vets — including federal and other special programs to help combat their displacement — the numbers just keep increasing. Per Military Times, the COVID-19 pandemic didn't help. Instead, it further magnified the problem, and homelessness among veterans worsened last year. 
Today, there are currently some 40,000 homeless veterans in the U.S., per Policy Advice. While the numbers have seen some changes over a 10-year period, the lack of economic stability caused by the pandemic spotlighted just how susceptible veterans are to a downturn.
Homelessness among veterans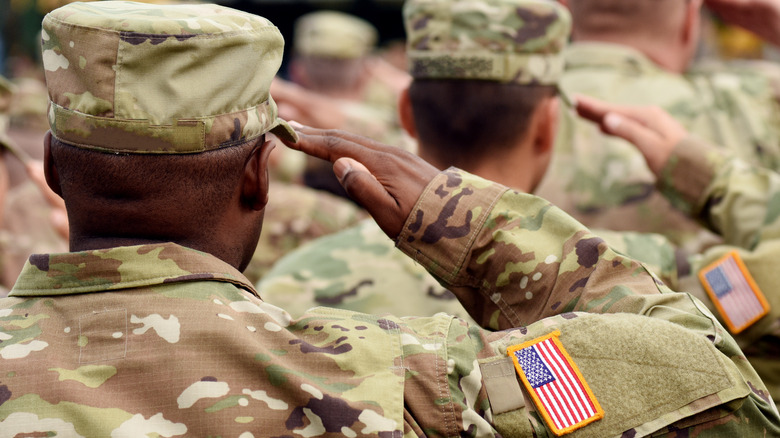 Bumble Dee/Shutterstock
While the problem of homeless veterans traces back to the 18th century, the biggest impact a conflict had in displacing veterans was from the Civil War. During the Reconstruction era, there was a massive increase in displaced soldiers who were survivors or wounded veterans of the war. And yes, even back then, there were federal and municipal efforts to address the rising problem, per California State University, Northridge.
Still, each war that the U.S. has sent soldiers to fight in has resulted in more veterans returning to unstable housing situations. Veterans make up less than 10% of the U.S. population (via Pew Research) but 11% of all homeless Americans, per Policy Advice. According to Policy Advice, public awareness of the problem ticked up following the Vietnam War. Soldiers who served in the controversial war didn't exactly come home to a welcome mat. Veterans faced ostracization (via Solutions for Change) and Black veterans, in particular, faced a distinct kind of snub — returning home only to be brushed off by Veterans Affairs, offered menial jobs, and seeing the interracial camaraderie they may have experienced during the war all but disappearing, says Time Magazine.
Currently, the rates of homeless veterans vary per state, but the West Coast has the highest rates of homelessness among veterans — with California topping the chart for the highest percentage of unhoused veterans, shows a Military Times graphic.
A documentary titled "American Veteran" sheds light on the subject and will begin airing on PBS on October 26.