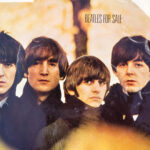 The Time The Beatles Wrote A Song For The Rolling Stones
echo get_the_meta(); ?>
Music has a long history. According to Science Focus, the earliest musical instruments date back more than 40,000 years. Of course, a lot happened between the creation of those first roughly-hewn bone instruments and the Beatles' legendary performance on "The Ed Sullivan Show" in 1964. 
Centuries after the first instruments were played, John Lennon, George Harrison, Ringo Starr, and Paul McCartney formed a quartet that remains probably the most beloved band in history. Elsewhere, fellow British rockers, the Rolling Stones, have attained a similar level of pop culture adoration. Many fans of both bands, however, don't know about a very coincidental collaboration that occurred between them. Here's the lowdown on the song that the Beatles created for the Rolling Stones. 
As Rolling Stones aficionados will know, the band released "I Wanna Be Your Man" in 1963 (per The Beatles Bible). It was only their second single and was a valuable stepping stone on their path to global success. Interestingly, this song would also appear on "With The Beatles," the Liverpool outfit's sophomore record, which debuted in the U.K. that same November. Not only that, but The Beatles actually wrote it for Mick Jagger and his bandmates.
A chance meeting of rock royalty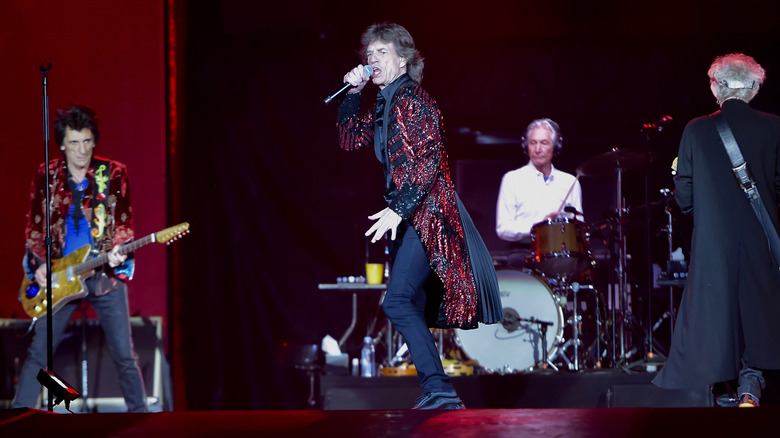 Atpimages/Getty Images
According to The Beatles Bible, John Lennon and Paul McCartney were walking in London one day when Mick Jagger and Keith Richards happened to pass them in a taxi. The rock rebels called over from the vehicle, and McCartney and Lennon hopped in. According to Barry Miles' biography of Lennon, "Many Years From Now," the musician explained what happened next: "There were the four of us sitting in a taxi and I think Mick said, 'Hey, we're recording. Got any songs?'"
UDiscover Music tells a slightly different version of this contested tale. The outlet reports that Andrew Loog Oldham, the Rolling Stones' manager, happened upon The Beatles duo while taking a break from the Stones' recording session at London's Studio 51. However it happened, though, the result was the same: The Stones needed a cover song, as they had reportedly scrapped a release of The Coasters' "Poison Ivy" — their intended second single — after conflicts with the producer. And lucky for them, The Beatles quickly provided.
Per UDiscover Music, the bands completed the piece together in the studio and adapted it to their respective styles, going on to release it just weeks apart. This was just one example of the talented songwriting team of McCartney and Lennon giving songs to other big names. For instance, they also wrote Gerry and The Pacemakers' "Do You Want To Know A Secret," per Ultimate Classic Rock.