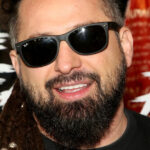 This Is The Net Worth Of Zoltan Bathory
echo get_the_meta(); ?>
Metal guitarist Zoltan Bathory has come a long way from his humble beginnings in Soviet Hungary. Born in 1978, Bathory went from the squalor and poverty of his home country after the fall of the USSR to shredding for one of the most successful heavy metal bands of the 21st century: Five Finger Death Punch, aka 5FDP. "I suppose I have come full circle in a way," he told Kerrang! in March 2020. "If my 10-year-old self could see me now, he would find it surreal. It is surreal … When I say that nothing is impossible, I truly believe it."
Bathory now resides in the neon oasis of Las Vegas, worlds away from his dilapidated beginnings, and tours with his childhood heroes like Megadeth. He is a perfect example of turning one's dreams into reality. So just how well has his success paid off? Let's take a look into Bathory's net worth and see.
Zoltan Bathory isn't filthy rich, but he's doing alright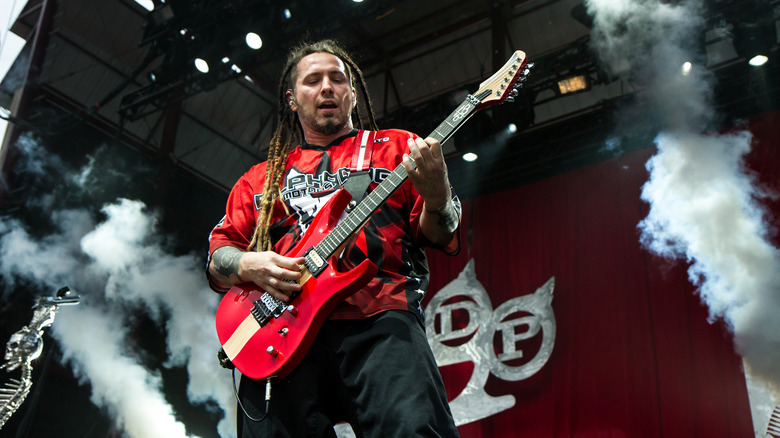 Shutterstock
Admittedly, one doesn't get into metal in order to get stupid rich. That's for the rappers and pop singers. Still, Zoltan Bathory has done pretty well for himself shredding for 5FDP. According to Celebrity Net Worth, he has pulled in a cool $9 million since he formed the band in 2005.
But Bathory hasn't been sitting on that nest egg. He has used some of his fortune to support charitable causes about which he is passionate. According to Metal Mofos, he supports the Down Syndrome Foundation of Florida. "There is really no greater reward than to be a part of supporting such an important cause," Bathory wrote on the official 5FDP blog in 2017. The event that year included a meet-and-greet with the members of the band, as well as bowling on the boardwalk in Orlando, Florida. Proceeds from the event went to the foundation. He also told Kerrang! that he has worked with charities that support army veterans and members of law enforcement. Interesting pro-establishment choice for a rebellious metalhead, but hey, to each his own.