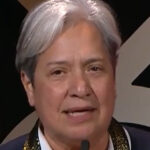 The Truth About Sister Norma Pimentel's Relationship With The Pope
echo get_the_meta(); ?>
Since becoming Executive Director of Catholic Charities of the Rio Grande Valley in 2008 (per Crux), Sister Norma Pimentel has been working tirelessly. According to Time, she's helped over 100,000 people at the border of the United States and Mexico. Her main efforts have been focused on providing food, shelter, and assistance to immigrant families, many of them children separated from their parents. When she noticed a surge of unaccompanied minors trying to cross the border, she knew she had to step in and help them. "Ultimately, my goal is to make sure they are protected as much as we can," she told Time. "They are very highly vulnerable and exposed to abuse and human trafficking and violence. Trying to reduce that risk is one of my major concerns."
Sister Norma, a member of the Missionaries of Jesus, has been helping those in need for decades. Lately, however, she's started to gain more attention in the press, and, by some very prominent people in the world. She was selected as one of The 100 Most Influential People of 2020 by Time, which referred to her as "the Pope's favorite nun." According to The University of Texas Rio Grande Valley, in 2015 Pope Francis "recognized and personally thanked" Sister Norma for her work on the border.
The Pope and Sister Norma Pimentel's relationship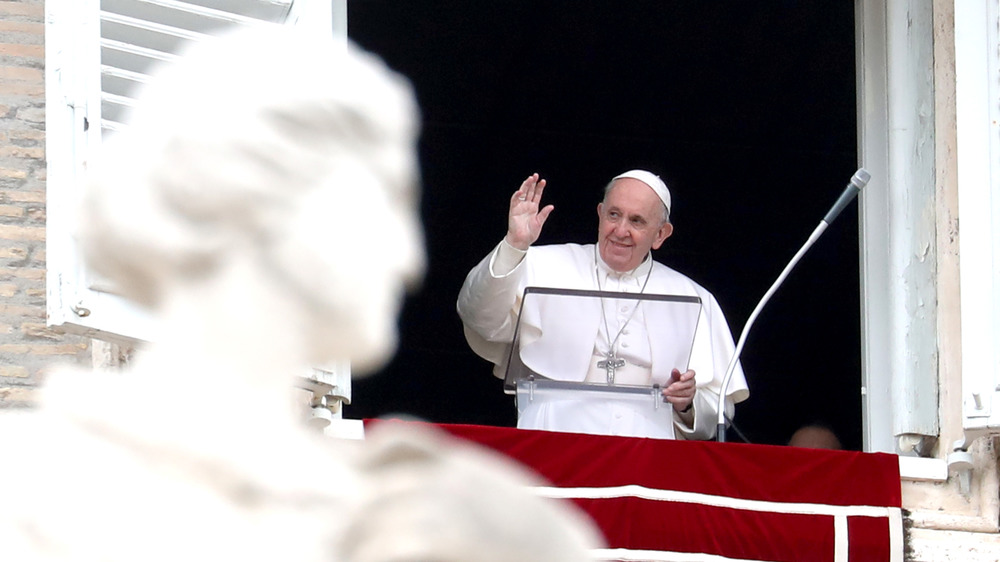 Franco Origlia/Getty Images
Sister Norma Pimentel first met Pope Francis in 2015 after he'd praised her work helping immigrants along the border. When the pope visited the United States, Sister Norma was invited to many of his events, including being welcomed by President Barack Obama at the White House, per Global Sisters Report. On September 23, 2015, she finally met Pope Francis in person at the diplomatic residence of the Holy See. She brought a gift she had made: a colorfully detailed pastel painting of a mother with a little boy called "Tomasito." While their only meeting was brief, she was able to have a meaningful exchange.
"He said thank you and he appreciated all that we do, especially those sisters in the United States," Sister Norma told Global Sisters Report. "He was very happy to bless them for what we do and [said to] continue doing what we do and to pray for him. He asked us for his prayer that we keep praying, have good thoughts for him."
She said that she also loved the fact that they could speak in Spanish together, as well as thank him for all he does: "Of course, the moment that I met him personally and was able to give him a hug and ask for his blessing, I think that was for me, the most wonderful moment of the whole trip."
According to Deadline, Discovery+ will stream a documentary on Pope Francis, titled Francesco, beginning March 28.