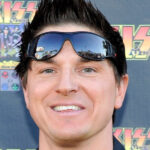 The Truth About Zak Bagans' Wildest Paranormal Experience
echo get_the_meta(); ?>
Zak Bagans, the host of Ghost Adventures, is no stranger to the paranormal. He claims to have had encounters with ghosts and spirits from the other realm since he was just a child. As an adult, he began documenting his experiences, and in 2008, he launched the popular Travel Channel show Ghost Adventures with fellow ghost hunters Aaron Goodwin, Billy Tolley, and Jay Wasley. The show will be heading to the new streaming service discovery+ soon, as the Las Vegas Review-Journal reports, where they will continue to track down evidence of the weird, spooky, and paranormal.
As you can imagine, in over 10 years on the show, Bagans has had some pretty wild paranormal encounters. But there's one that stands out above all the rest, and it involves a Dybbuk box and rapper Post Malone, who appeared on the show in June of 2018. Malone and the Ghost Adventures crew visited Bagans' Haunted Museum in Las Vegas, which houses the most haunted object in the world: the Dybbuk Box.
A Dybbuk may have cursed Post Malone
The box is believed to be haunted by a Dybbuk, an evil yiddish spirit that curses anyone who encounters it. Currently, the box is sealed, with the spirit supposedly trapped inside, but it may have been released when Bagans removed the plexiglass cover and put his hand on the Dybbuk Box. While Bagans' hand was still on the box, Malone touched Bagans' shoulder, and the spirit was transferred to him through the physical contact. That night, Malone reported seeing a dark figure follow him out of the museum, and he continued to be plagued by a cloud of darkness for months.
Following his encounter with the box, Malone had a string of bad luck that was so uncanny it seemed its source had to be supernatural. In August, his private plane blew out two tires while taking off from Teterboro Airport and was forced to make an emergency landing in New Windsor, New York, per Fader. Shortly after, Malone was involved in a serious car accident, and that same month three robbers tried to target his home, breaking into a property in San Fernando Valley that he had only recently moved out of.
The Dybbuk Box has been known to harm people who come in contact with it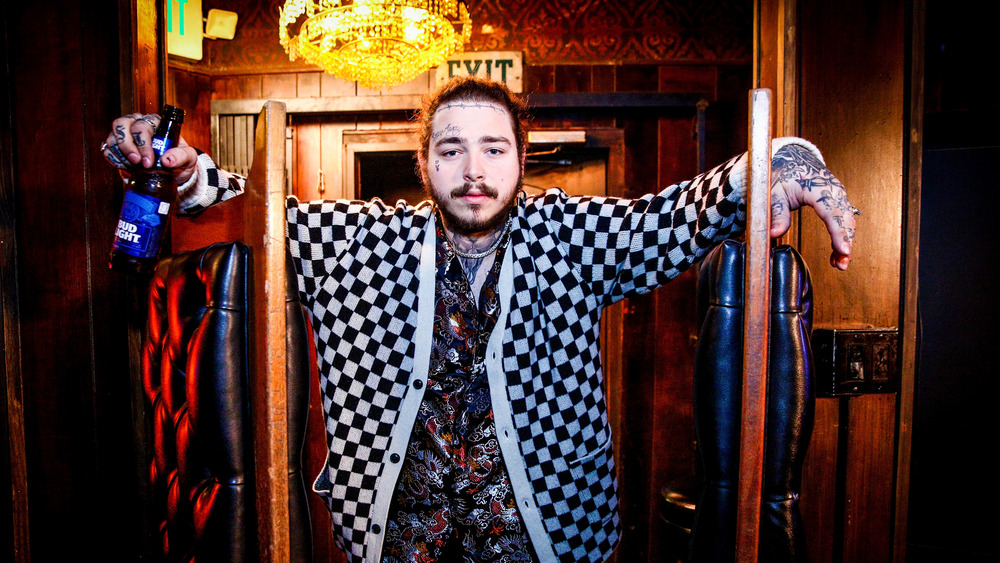 Rich Fury/Getty Images
"After we opened up this creepy Dybbuk box, I got in a car accident, I almost had a plane wreck, my house got broken into — all that type of stuff. Within a month's time. It was really, really odd stuff," Malone explained to Seth Meyers on Late Night with Seth Meyers (via YouTube).
"Four or five months ago Post Malone went on the Joe Rogan podcast and told Joe that it was the most fear that he's ever seen a human being have," Bagans recalled to Mental Floss. (The Rogan/Malone interview is on YouTube; the story starts at about 31 minutes in.) And when you consider all the bad things that have happened to other people who have come in contact with the haunted box, it's no wonder he was afraid. Former owners of the Dybbuk box have reported a host of awful experiences, including hives, hair loss, welts, and coughing up blood. One individual even suffered a stroke after touching the box, according to Fader.
With two new Grammy nominations under his belt, it does seem as though Malone's luck has turned around. Perhaps this means he's shaken off the curse, and the malicious Dybbuk spirit is again sealed in the box where it belongs.