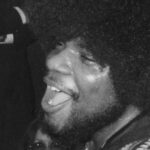 The Untold Truth Of Billy Preston
echo get_the_meta(); ?>
Music fans the world over were delighted in 2021 to find that one of the most pivotal but chronically overlooked figures of 20th-century classic rock and funk, Billy Preston, was to finally gain the recognition he has so long deserved. According to the official website of the Rock & Roll Hall Of Fame, the musician best known for his phenomenal keyboard and organ skills will be inducted into the prestigious institution in October, as part of the 2021 cohort.
The respect that is finally being afforded Preston goes a long way to remedying his critical neglect. Preston, who died in 2006, aged 59, worked with some of the biggest names in rock and roll, and perhaps because of this he has tended to be overshadowed by his iconic collaborators. But as Preston's newly announced Musical Excellence Award indicates, the musician deserves to be appreciated on his own terms, as a fine musician and songwriter and a towering figure in the history of popular music.
Most of the greats in pop music started young, and for a long time in popular music — especially the early days of rock and roll — those still playing by the time they were in their mid-20s were already considered past it. But very few who went on to be successful started quite as early as Billy Preston.
Billy Preston: a star by the age of 10
As noted by Ultimate Classic Rock, Preston was considered a child prodigy, a self-taught natural on the organ and piano who began his music career at the age of 10 as an organist for some of the great gospel singers of the age, including Mahalia Jackson. It wasn't long before TV executives began to take notice, and Preston was just 11 when he appeared on TV alongside one of his heroes, Nat King Cole, with whom he performed a duet of Fats Domino's "Blueberry Hill" on the organ, per Jambase. Preston's collaborative bent grew throughout his teen years; he made another TV appearance just a few years later alongside the legendary Ray Charles, and became a full member of Little Richard's touring band when he was just 15, according to RNZ.
In the late 1960s, Billy Preston's career was going from strength to strength — he continued to tour extensively with Little Richard, and played live with other famous figures, including Ray Charles. Preston also released his first solo albums, with his debut LP when he was just 16. At the same time, the biggest band in the world, The Beatles, was slowly imploding. Preston first had a brush with the Fab Four all the way back in 1962, when the budding rockers performed as the support act for Little Richard at the Star-Club in Hamburg, Germany (per The Independent), and Preston became friends with the group.
Billy Preston was a calming influence on The Beatles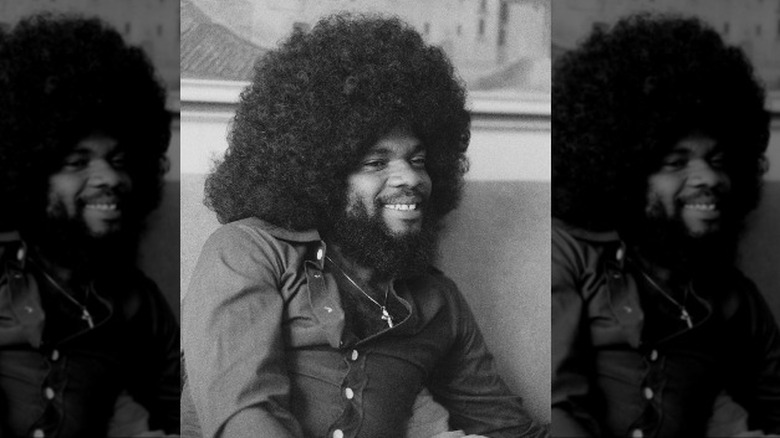 Michael Putland/Getty Images
In the years that followed, The Beatles went on to conquer the world. However, by 1969, tensions within the band had led guitarist George Harrison to walk out on his bandmates. Per Ultimate Classic Rock, Harrison decided to get some space by catching a show by Ray Charles, who was on the London stop of his tour. It was there that Harrison first reconnected with his old friend, and invited Preston to join The Beatles in session. As well as his musical talent, Harrison reportedly saw Preston — whose warm personality was well-known — as a way of bringing renewed calm to the troubled band. "It's interesting to see how nicely people behave when you bring a guest in," said Harrison, quoted in "The Beatles: Anthology." "Suddenly everybody's on their best behavior."
Preston performed on a number of Beatles songs throughout the "Let It Be"-"Abbey Road" period, most notably "Get Back," the hit single on which he was co-listed as the performer ("The Beatles with Billy Preston") and played the organ during The Beatles' famous final gig on the roof of Apple Records on London's Savile Row. Thanks to Preston's presence at some of The Beatles' most iconic moments and his role as mediator during one of their darkest periods, he will always be indelibly linked to the Fab Four.
Billy Preston also played with the other biggest band ever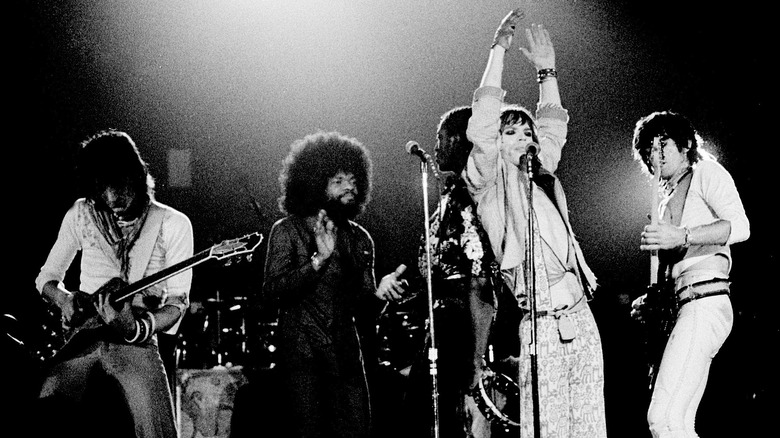 Larry Hulst/Getty Images
Even after The Beatles officially broke up in April 1970, Preston continued to work with the individual band members as their solo careers took off, and had an especially close friendship and working relationship with George Harrison. After featuring on a number of Harrison solo albums — and recording the first version of the Harrison classic "My Sweet Lord" for his own album, "Encouraging Words," in 1970 — Preston starred alongside Harrison, Ringo Starr, Leon Russell and Eric Clapton as part of the Harrison-organized charity show "Concert for Bangladesh" (per The Independent), which was later released as a successful album and film.
But although Preston is best known for his collaborations with The Beatles, he arguably had an even bigger role to play in one of the UK's other rock behemoths, The Rolling Stones. According to The Independent, Preston performed on a total of six Stones albums, including such classics as "Exile on Main Street" and "Sticky Fingers," and was so regular a fixture in the group's touring band that by 1976 he was given extended solo slots during Stones gigs in which to showcase his own hit material (per Ultimate Classic Rock).
Before he had made a name for himself as a talented touring musician and recording artist, Billy Preston wanted to be the next Ray Charles. According to The Independent, Preston had a chance to tell the great piano player his dream long before he joined him on stage — the two both lived in Los Angeles.
Billy Preston's funk experimentation made him a '70s star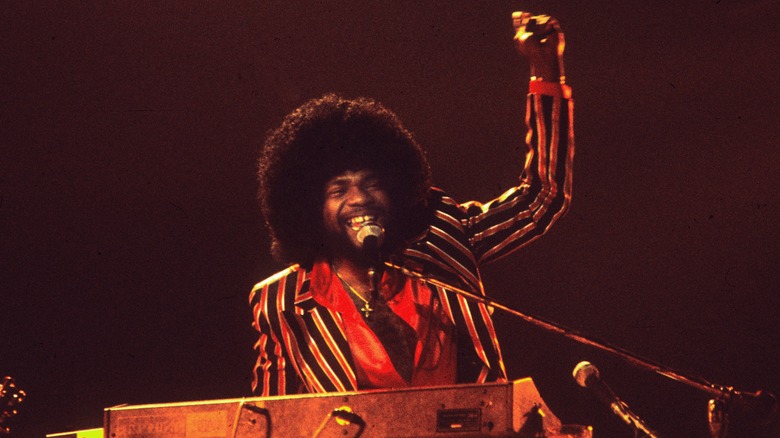 Robert Altman/Getty Images
Preston simply dropped in on his hero and shared that he wanted to be the next Ray Charles. According to The Independent, Charles told the young musician to be himself.
In doing so, Billy Preston anticipated the sound of the '70s. In his highly publicized appearances with The Beatles in their final years as a group, Preston may be said to have signposted the shape of music to come. With his lengthy apprenticeship in gospel and rock 'n roll, Preston's solo career became hugely successful even as he continued to collaborate with the leading lights of rock and pop. His greatest period of success began in 1972, when his instrumental single "Outa-Space" — a semi-improvised funk track featuring futuristic-sounding wah-wah and a clavinet — hit number two on the Billboard Hot 100 and won Preston a Grammy for Best Pop Instrumental Performance, according to Song Facts. The track made Preston a major player in the funk scene emerging during the early '70s, while his abilities in other genres spawned a string of further solo hits, including "Will It Go Round In Circles" in 1973 and 1974's "Nothing From Nothing," both of which went to number one in the U.S., according to udiscovermusic.
But beneath Billy Preston's legendary geniality, consummate professionalism, and exceptional talent lay inner turmoil that would come to plague him throughout his life, while his later years were beset by ill health and, finally, a tragic death.
Billy Preston's hidden trauma and inner conflict over his sexuality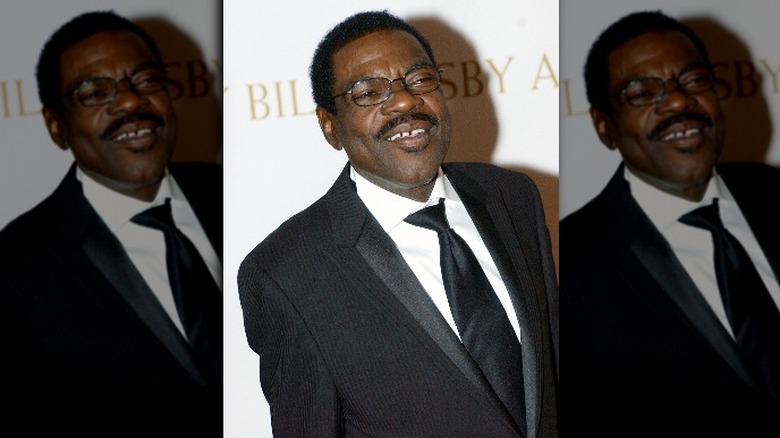 Shutterstock
In the 1970s, just as Preston was experiencing his greatest success, he developed an addiction to cocaine, which close friends and family later linked to deep trauma resulting from abuse he suffered as a child, according to Beatles Bible. Preston's manager, Joyce Moore, claimed Preston battled with his homosexuality, which he found difficult to reconcile with his Christian beliefs. "It had always been his demon," said Moore, "and all the reason that he'd get high and he'd go on these binges and stuff was all tied to it."
According to The Guardian, the 1990s Preston reached his nadir and was arrested on numerous drugs and assault charges and also pleaded guilty to being involved in an insurance fraud scam in 1998, and spent time in prison. In the months before his death, Preston was diagnosed with kidney failure, reportedly the result of his many years of heavy drug and alcohol consumption. In 2005, he required a kidney transplant, but the operation was not a success, and Preston fell into a coma in November, where he remained until his death in Scottsdale, Arizona, on June 6, 2006.
If you or anyone you know has been a victim of sexual assault, help is available. Visit theRape, Abuse & Incest National Network websiteor contact RAINN's National Helpline at 1-800-656-HOPE (4673).
If you or anyone you know is struggling with addiction issues, help is available. Visit theSubstance Abuse and Mental Health Services Administration websiteor contact SAMHSA's National Helpline at 1-800-662-HELP (4357).