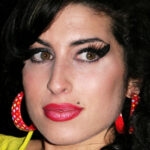 What The Last Few Days Of Amy Winehouse's Life Were Like
echo get_the_meta(); ?>
When soulful singer-songwriter Amy Winehouse's death was announced on July 23, 2011, the news was more sad than shocking. The public had long been accustomed to media reports of the 27-year-old's bouts with drug abuse and alcoholism for several years since she found worldwide fame after the release of her second album, 2006's "Back to Black." The record, which infused neo-soul with retro R&B touches as a backdrop to edgy, honest lyrics, earned her five Grammys. 
But that stellar album would be the last one Winehouse would record, as she lived the years that followed seemingly under the spell of substance abuse and her on-and-off boyfriend/husband, Blake Fielder-Civil, whom Winehouse said most of the songs on "Back to Black" were about, according to Rolling Stone. 
In the last month of her life, Winehouse had been working on abstaining from alcohol after a disastrous concert in Belgrade in June. According to Hollywood Reporter, Winehouse was booed off stage by a crowd of 20,000 when she was so intoxicated she stood swaying and mumbling on stage, slurring the words to her songs. Ironically, she'd just gotten out of rehab shortly before that concert, per Hollywood Reporter. 
Winehouse canceled the rest of her European tour and went home to London to work on sobering up, again. And she was doing pretty well, too, until she wasn't. 
Amy Winehouse started drinking again just a few days before she died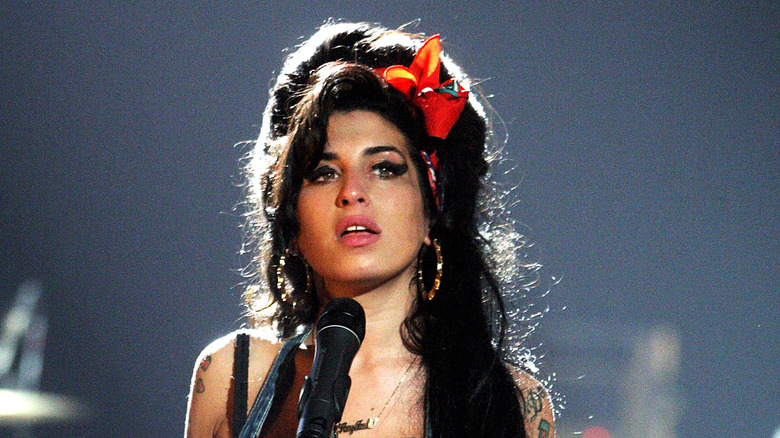 Dave Hogan/Getty Images
According to Rolling Stone, Amy Winehouse's doctor, Cristina Romete was keeping a close eye on her when she was back in London that late June and July. A close family friend told Rolling Stone that Winehouse felt terrible about her performance in Belgrade, saying she felt like "… she had let everyone down in Serbia and was very sorry about it."
Romete told the magazine that Winehouse had maintained her sobriety until July 20, when she started drinking again. That decision would prove fatal.
The night before she was found dead, her live-in security guard, Andrew Morris, said Winehouse was just hanging out at home watching TV and listening to music, per Rolling Stone. She was also imbibing while she did so, as an autopsy report would later show. 
Though Morris said he checked on Winehouse at 2 a.m. and again at 10 a.m. in the early morning on July 23 to find her sleeping, by 3 p.m. when she still wasn't up he checked on her again. He found her not breathing. Paramedics declared her dead.
According to the BBC, on the night before she died, Winehouse saw Romete who said, "She specifically said she did not want to die." 
Winehouse's cause of death was alcohol toxicity, with a coroner saying that the amount of alcohol in her system was "a level of alcohol commonly associated with fatality," per the BBC. Two empty bottles of vodka were found by her bed. 
If you or anyone you know is struggling with addiction issues, help is available. Visit the Substance Abuse and Mental Health Services Administration website or contact SAMHSA's National Helpline at 1-800-662-HELP (4357).