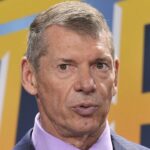 Why Vince McMahon Should Be Worried About AEW
echo get_the_meta(); ?>
For decades, World Wrestling Entertainment, the sports and media conglomerate run by chairman and CEO Vince McMahon, has almost completely dominated wrestling on a national scale. McMahon's WWE hasn't had any real competition since 2001, when Ted Turner's World Championship Wrestling folded (and WWE bought up what was left). To take on a virtual monopoly is daunting at best and foolish at worst, especially if the newcomer didn't make sure that absolutely every element was in place at launch so as to be not only viable, but profitable and entertaining. A brand new wrestling concern called All Elite Wrestling just might have what it takes. Created by sports business veteran Tony Khan, AEW has already staged some events and has big plans for the future.
This is all great news for wrestling fans because, hey, more A-level wrestling. But if there's one person for whom AEW could lead to splitting headaches and sleepless nights, it's Vince McMahon, WWE's very active boss.
New bosses with bottomless pockets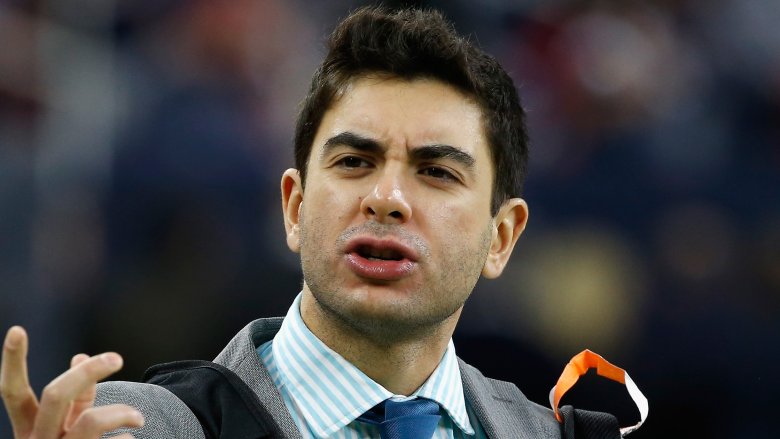 Scott Halleran/Getty Images
Vince McMahon bought the company that is now WWE from his father in 1982, and thereafter established the notion that a wrestling organization be run by a flamboyant, hands-on individual with deep pockets. All Elite Wrestling is using the same model, but the main difference between its mucky-mucks and WWE's is that its founder has a background in league-based team sports that weren't the least bit scripted. Tony Khan serves as president and CEO of All Elite Wrestling, and his father, Shad Khan, is its chief investor. Both are part of the group that owns the NFL's Jacksonville Jaguars and the English pro soccer team Fulham F.C. Tony Khan also acted as the senior vice president of football administration and technology for the Jaguars. In short, the Khans bring to AEW a lot of experience in owning sports operations as well as running them. They've also got a huge pile of cash to work with, reportedly throwing $100 million in Khan family money into the company. If Vince McMahon plans to sit around and wait for AEW to fail on its own, he might be waiting awhile.
They're big spenders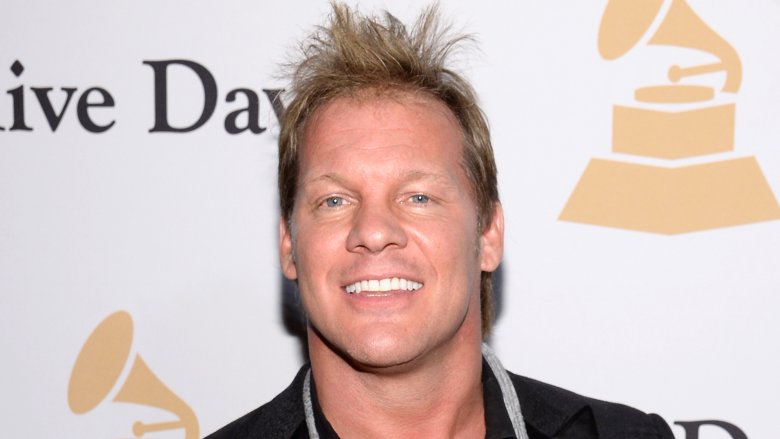 Kevork Djansezian/Getty Images
Before AEW can compete with WWE for fans and TV ratings, it has to sign as many top-flight wrestlers as possible — in other words, aggressively competing with WWE in another, more foundational way. Certainly the new organization's most notable singing is that of longtime WWE superstar Chris Jericho, who signed a three-year contract with AEW which the wrestler called an "NFL-level offer," meaning it's a lot of money. That blockbuster singing shouts, "Your move, Vince McMahon."
AEW hiring (or hiring away) wrestlers for more money than they would get at WWE really forces McMahon's hand. He's pinned between a rock and a hard-faced wrestler — either fork out millions more to keep his most valuable assets on the roster or let them flee to the open arms (and checkbook) of the competition. According to wrestling insider Dave Meltzer in the Wrestling Observer Newsletter, WWE higher-ups have already reached out to its talent, willing to match, beat, or even double any offers from rival companies.
They've got the goods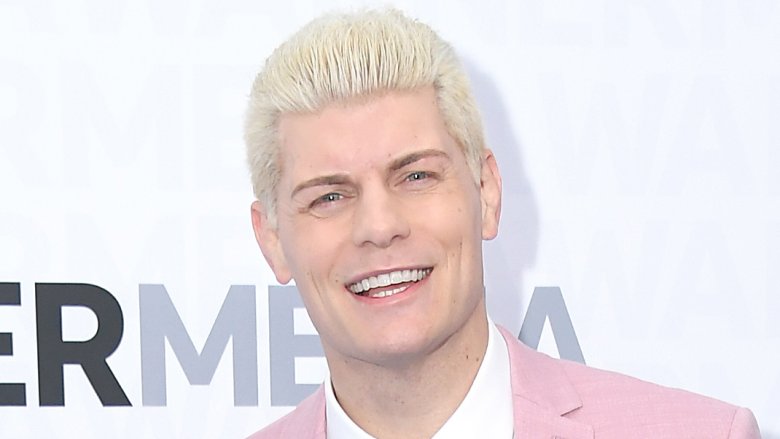 Michael Loccisano/Getty Images
Starting a new sports league in the United States has historically proven to be one of the toughest and most failure-assured business gambits there is. Organizations like the NBA, the NFL, and WWE are so old and entrenched in the culture that upstart challengers have a hard time staying afloat and being taken seriously. The American Basketball Association folded in 1976, and the NBA absorbed four of its teams. Vince McMahon's supposed NFL-killing XFL lasted one disastrous season. Perhaps the biggest problem for new sports organizations is that by their very nature they can only attract second-tier talent — if a football player were world-class, for example, he could and would already play in the NFL, not in the XFL or the World League of American Football. The same conundrum would face a wrestling startup, too, unless that new organization somehow found a way to attract the wrestlers who were more than good enough to grapple in WWE. And that's what AEW has done. As of May 23, 2019, the group has signed a whopping 60 wrestlers. Vince McMahon and WWE will definitely notice that this new circuit siphoned off some recognizable names, including Chris Jericho and "The Elite," the collective that has counted among its members Cody Rhodes, The Young Bucks, and "Hangman" Adam Page. AEW picked off wrestlers from the major regional circuits, too, so it will definitely be able to provide a quality wrestling experience for fans.
The support staff is truly supportive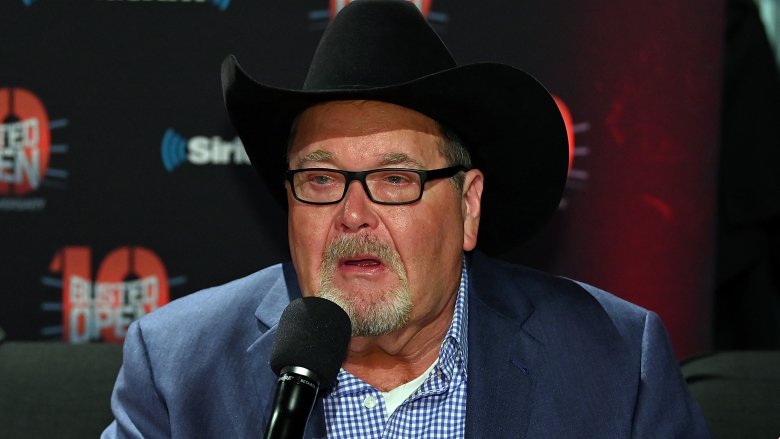 Slaven Vlasic/Getty Images
From top to bottom, All Elite Wrestling seems to be stacked with all the right people. Bosses Tony and Shad Khan know sports business. It's also got dozens of good-to-great wrestlers, including several former WWE stars. Some other members of the organization are also experienced and even well-known for being good at what they do. Not only are the Young Bucks, Kenny Omega, and Cody Rhodes on the wrestling roster, but they're also acting as executive vice presidents for AEW. (So then "The Elite" are the middle initial of AEW.) That also adds the valuable point of view of athletes to aid in the company's decision-making.
WWE Hall of Fame announcer Jim Ross, who hasn't enjoyed his reduced role in WWE in recent years, signed a three-year contract with AEW. That means fans who tune into matches will hear a familiar voice … which some might call the voice of WWE. By making all these hires, AEW is aggressively attempting to be a well-oiled machine that puts out some good wrestling, which probably makes Vince McMahon, who runs that other efficient wrestling machine, a bit nervous.
They're primed for primetime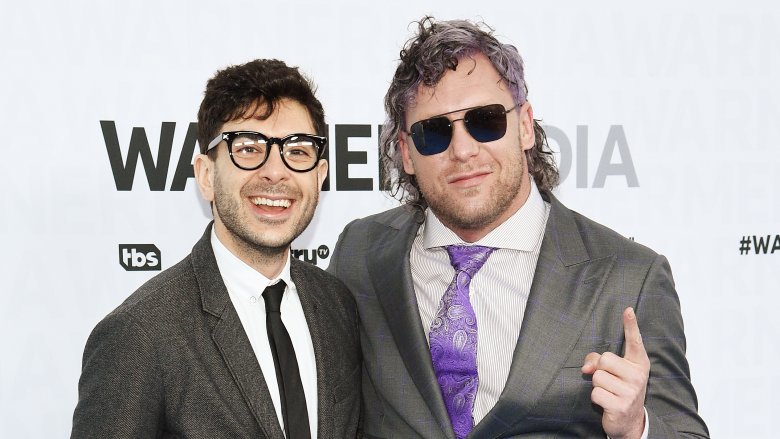 Dimitrios Kambouris/Getty Images
Modern-day professional wrestling is often labeled and marketed as "sports entertainment." That's a nod to the sport's unbridled theatricality, with its oversized personalities and semi-scripted shenanigans. That term also unabashedly describes wrestling's purpose: It's supposed to be fun, reliable, and televised entertainment. Plenty of small, regional wrestling companies out there operate on a shoestring budget, but WWE is the one with the highest production values and revenues because it's on TV. In 2019, Fox signed McMahon and company to bring WWE's signature show SmackDown to the network for five years at a cost of $1 billion. It's going to have some competition, though — TNT will air weekly AEW programming in prime-time, beginning in the fall of 2019. (It's the first time TNT will air wrestling since it lost WCW Nitroin March 2001.) AEW is a privately held company, and so it wasn't required to publicize the terms of that deal, which, following WWE's lead, will also include the potential financial bonanza of pay-per-view broadcasts. That means McMahon will have to compete for not only fans' eyeballs, but their dollars, too.
It's shiny and new, while WWE is decidedly not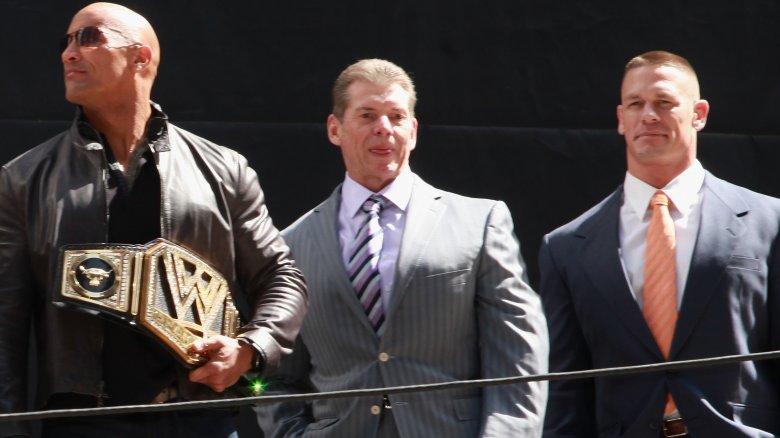 Taylor Hill/Getty Images
While he's certainly celebrated the $1 billion his organization stands to earn with its SmackDown deal on Fox, that payday is also probably making Vince McMahon sweat. Landing one of the biggest TV contracts in sports history, and bringing WWE's flagship broadcast to one of the "big 4" TV networks, puts a lot of pressure on man and league alike to perform. Fox is certainly expecting huge ratings from SmackDown, or at least numbers good enough to justify its enormous investment. A sticking point, and what's perhaps an ominous sign of things to come: WWE viewership has dramatically fallen in the last few years. May 2019 episodes of Raw and SmackDown logged 25-30% fewer viewers than they did a year previous. Raw's overall viewership over the last five years is down by 32 percent. All that contributes to WWE's worst ratings ever (outside of holidays and the NFL season, which both hurt).
People aren't necessarily tuning out wrestling, but they are tuning out WWE. If there's a shiny new and exciting wrestling thing to watch on TV, they're going to do that. The more people that watch AEW shows over WWE shows means advertisers are more likely to book commercial slots on the upstart. It's like taking money out of Fox's pocket, and it won't reflect well on McMahon.
It's got the UFC base on lock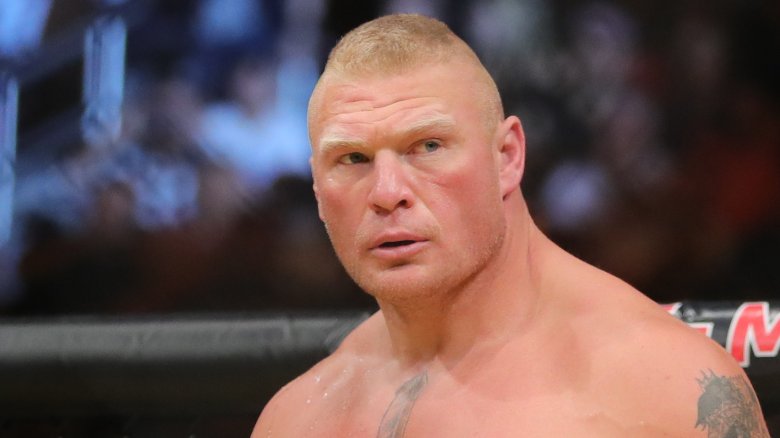 Rey Del Rio/Getty Images
Wrestling isn't the only violent sport played in an enclosed space where combatants have only their bodies with which to attack their opponent. Ultimate fighting is one of the most popular and newest sports in the world, and it gets its name for its savvy, thrilling, and often shocking combination of boxing (all the punching) with wrestling (pretty much anything goes). UFC is a lot like WWE if WWE were just pure fighting (and if the fighting were significantly amped up), and it aggressively markets itself and puts its big matches on TV a lot. Major UFC figures like Chuck Liddell, Conor McGregor, and Brock Lesnar are as famous in the 21st century as Hulk Hogan or The Rock were in their respective heydays. For those reasons, it's more competitive with WWE than it is with boxing, with its alphabet soup of competing federations. Unlike WWE, AEW has found a way to embrace UFC — a potential competitor — rather than going head-to-head against it in the marketplace: by signing up fighters. Former UFC combatant Brock Lesnar opted to not renew his WWE contract with an eye toward joining AEW. It's to Vince McMahon's great detriment if the UFC fans follow their favorites to AEW.
The possible spilling of tea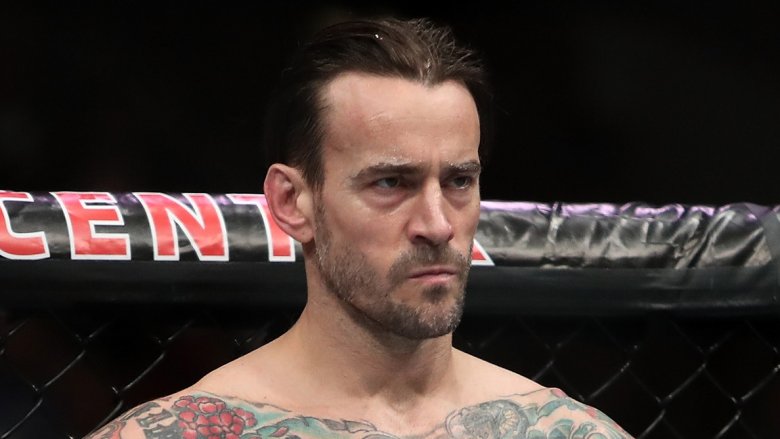 Dylan Buell/Getty Images
Because WWE is the biggest pro wrestling operation in the world, it can, theoretically, treat wrestlers however it wants. News of bad corporate behavior or wrestler mistreatment stays largely hidden because wrestlers don't want to affect their chances of getting employed with the biggest game in town or risk being blacklisted. But with AEW around, giving WWE some real competition for the first time in years, embarrassing or damaging info about Vince McMahon and his associates just might leak — wrestlers can now fear reprisal a little less.
One of the most notable outside-the-ring feuds in recent years: the prickly relationship between McMahon and wrestler CM Punk. McMahon ultimately suspended the wrestler in June 2011, just weeks before his WWE contract was up. While company and individual worked out an agreement for CM Punk to make a few more live appearances through July 2011, both parties "mutually agreed to not disparage one another." Well, CM Punk (among a lot of other potential recruits) isn't a WWE guy anymore. He's not under contract, and if he signed up for AEW he would probably take his fans with him.
It exposes WWE's "real" problem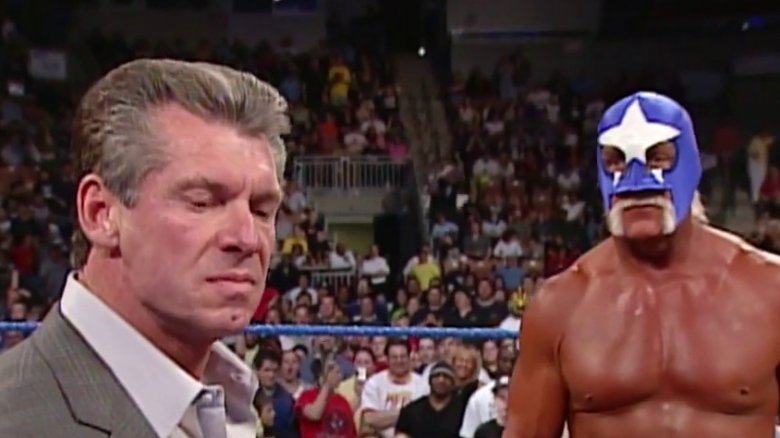 Partly because of the rise of fantasy sports, and competitors' need to have as much data as possible, and partly because we live in the age of unrelenting information at our fingertips at all times (thanks, internet!), advanced statistics have become a vital part of the sports experience. Such numbers provide fodder for our sports arguments — sure, Michael Jordan may have scored more points than LeBron James, but what's his "win over replacement"? The one sport that's resisted the rise of Moneyball-style numerical deep dives: pro wrestling. But not AEW. According to a press release (via Ringside News) it plans to give the fans what they want by introducing statistics to wrestling "for the first time ever." The company hopes that this will "Raise the stakes for its matches and deepen fan engagement by tracking each competitor's wins and losses as the wrestlers pursue championships, analyzing their moves, assessing damage to their opponents, and providing insights into their winning streaks."
Why haven't wrestling associations offered up statistics? Because wrestling is more often than not "sports entertainment" as opposed to pure sport. In other words, it's at least partially staged. By going fully transparent and on the record about exactly what happens in the ring, AEW implies that its matches are real, or at least more real than the ones in WWE. That's a subtle but shocking call-out of Vince McMahon's way of doing business.
There are some healthy benefits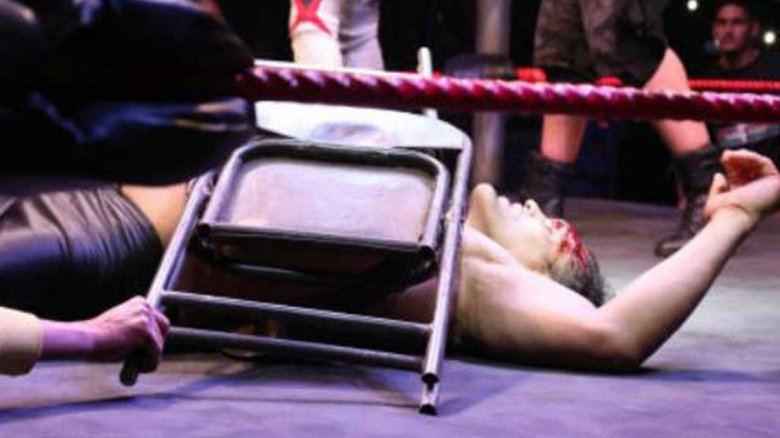 In this new "gig economy" that the talking heads on financial news shows love to talk about and which millennials try to navigate (thanks, internet!), workers are usually classified with their employers as "independent contractors." This means they get paid a set, agreed-upon amount of money to perform a service. Independent contractors are by their very nature not salaried employees, those old-school nine-to-fivers who often receive benefits through their workplace, such as 401K matching and health insurance. Long before this arrangement gained prominence, professional wrestlers were the original gig economists. In WWE, wrestlers are under contract to the company, agreeing to its many stipulations and rules, but they're classified as independent contractors. In other words, WWE doesn't offer health benefits — wrestlers pay for that themselves.
After an AEW rally in January 2019, co-founder Tony Khan said the company wanted to make its wrestlers full-time employees and offer them health care. For wrestlers, health insurance is a big deal. They literally get thrown into the ground and into poles by other strong and violent folks for a living — having somebody else foot the bill (or at least help) could certainly lead a wrestler to pick AEW over WWE.
They're already in the house
So they've got the wrestlers, and they've got a major broadcaster on board. What's the third high-profile piece of this expensive triangle to make AEW a legitimate and competitive wrestling brand? It's got to have places, and the right places, to stage its matches and big, special events. Before AEW even made its debut — announced as part of TNT's upcoming programming slate at parent company WarnerMedia's "upfront" presentation for advertisers — AEW executives had already secured a venue for their first pay-per-view event. Titled "Double or Nothing" and featuring a match between Chris Jericho and and Kenny Omega, it's going down on May 25 (just days after the presentation), at a cost of $49.99, broadcast live from MGM Grand Garden Arena in Las Vegas, a major and frequent site for sports like boxing and UFC. That means McMahon not only has to compete with touring rock stars and other sporting events for (very expensive) arena space, he has to contend with another wrestling organization that wants the exact same venues he does. 
Buckle up, Vince. Looks like you've got competition.