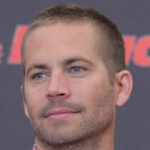 Action Movie Stars Who Suffered The Most Tragic Deaths
echo get_the_meta(); ?>
We watch movies as a form of entertainment and escape — they're something we can enjoy for an hour or two, and they take us out of our own lives and let us share in the romance, adventure, comedy, or intrigue of the stars on the screen. There is arguably no greater escapist entertainment than the action movie — wild stories of thrilling experiences we would pay just about anything to avoid in real life but will watch again and again from the safety of the movie theater or couch. Little wonder, then, that action movie stars are some of the biggest stars of all.
There are luminaries of the action movie, with names like Daniel Craig, Dwayne "The Rock" Johnson, and Keanu Reeves taking the leads today, and aging action stars like Arnold Schwarzenegger, Sylvester Stallone, and Jean-Claude Van Damme held in esteem. Action movie dates back decades, and every generation has its own stars, whom audiences have watched with bated breath as they dodge bullets, careen in cars, leap from buildings, and walk away from explosions. The aura of invincibility on screen is what makes the unexpected death of an action movie star all the more shocking.
Whether the action star dies a violent death during an accident on set, succumbs to an untimely illness in private, or accidentally overdoses on drugs, the result is the same: a tragic loss. Here are the action movie stars who suffered the most tragic deaths.
Bruce Lee was just 32 when he died from cerebral edema
Paul Walker, best known for car movies, died in a car crash