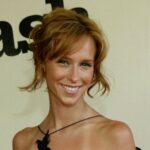 Actors Who Have Never Been In A Good Movie
echo get_the_meta(); ?>
You'd think after years of appearing in movies, all actors would become at least somewhat good at what they do. That's clearly not the case, as there are a myriad of stars that, no matter how many times you put them in front of a camera, just can't pull off anything resembling a decent job. They make movies, but when it comes to making good ones, these actors are batting 0-for-everything.
Ashton Kutcher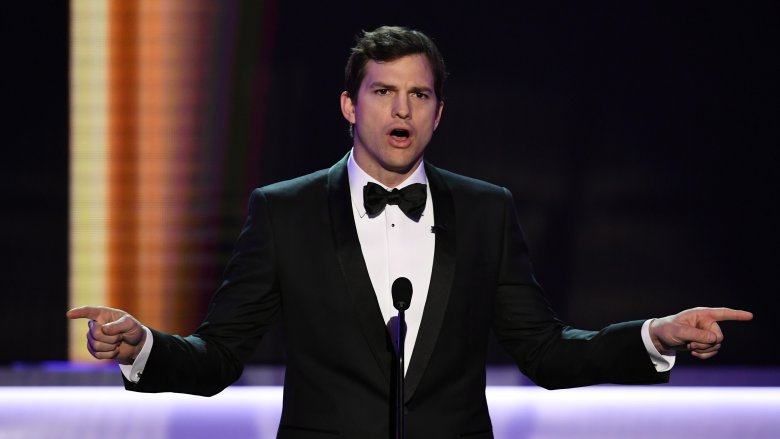 Getty Images
Ashton Kutcher is, in many ways, his generation's Keanu Reeves: he got famous for playing an airhead and was seen that way by many long after he stopped playing that part. But while Reeves has largely shed his Bill and Ted reputation thanks to The Matrix and other acclaimed films, Kutcher is still seen mainly as Kelso from That '70s Show because he hasn't given us anything better to work with.
Over his career, Kutcher has consistently delivered arthouse classics like Dude, Where's My Car and What Happens In Vegas. Sometimes, those films make money, but it's at the expense of Kutcher being taken seriously as a good actor. When attempting to be serious, with films like The Butterfly Effect or Jobs, it becomes clear his range is too narrow for anything but the most basic, silliest roles. Even there, he often fails, like when playing himself in the 2011 comedy Brother's Justice and scoring an amazing 0 percent on Rotten Tomatoes. About the only fresh rating he's got is for 2015's The Man Who Saved The World — a documentary about Russian colonel Stanislav Petrov, who chose not to initiate nuclear war based on erroneous reports of a U.S. invasion. Kutcher was simply one of many celebrities who discussed Petrov, so at least we know that, while he may not be a great actor, he knows a little something about international history.
Jennifer Love-Hewitt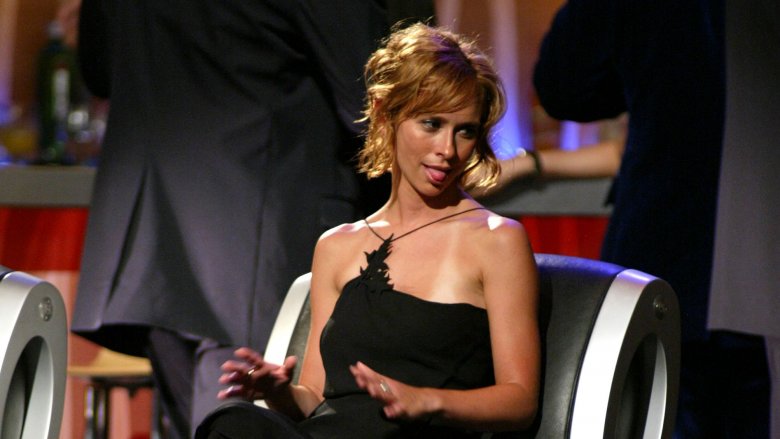 Getty Images
If you grew up in the '90s, chances are you either idolized or crushed on Jennifer Love-Hewitt. Perhaps both. She was the go-to beauty for teen-oriented romantic comedies, horrors, and dramas, which certainly made her rich and famous. That's good for her, because cinematically, just about none of it has aged well at all.
With an oeuvre like Can't Hardly Wait, I Know What You Did Last Summer, I Still Know What You Did Last Summer,The Tuxedo, and both Garfield films, Love-Hewitt's career works best when viewed as pure nostalgia. If seen as legit cinema, what she's done goes nowhere. She has two films with a 0 percent Rotten Tomatoes rating — 1999's The Suburbans and 2005's Truth About Love — and nothing fresh whatsoever. Many of her ratings are in the teens, much like she was last time she was relevant. She's certainly an icon of the '90s, but so were JNCO jeans and pagers.
Carrot Top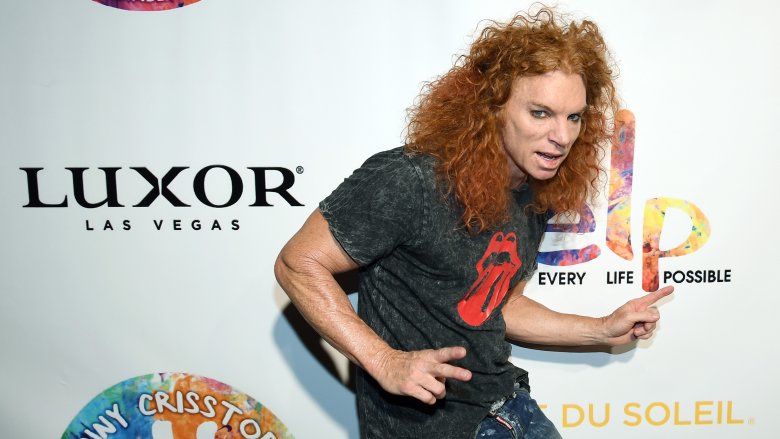 Getty Images
Carrot Top isn't on anyone's list of "best actors ever," not even his own. But surely he must have stumbled into at least one good film, right? Well, no. Not at all.
Top's filmography is stacked with such titles as Chairman of the Board, Dennis The Menace Strikes Again, and Swearnet: The Movie. Many of his films don't even have Tomato ratings, because they're so bad nobody's bothered watching them. His page has two fresh ratings, and both are questionable. He appeared in 2005's The Aristocrats, a documentary about a dirty joke. Top didn't even get to tell the full joke and was upstaged by a mime. His other "fresh" movie is 2007's stoner comedy Smiley Face, except he's only in it for literally two seconds. He shows up talking on his phone and then leaves. You don't even hear him talking. That was his best performance, the one where he went away almost as soon as he appeared.
Kirk Cameron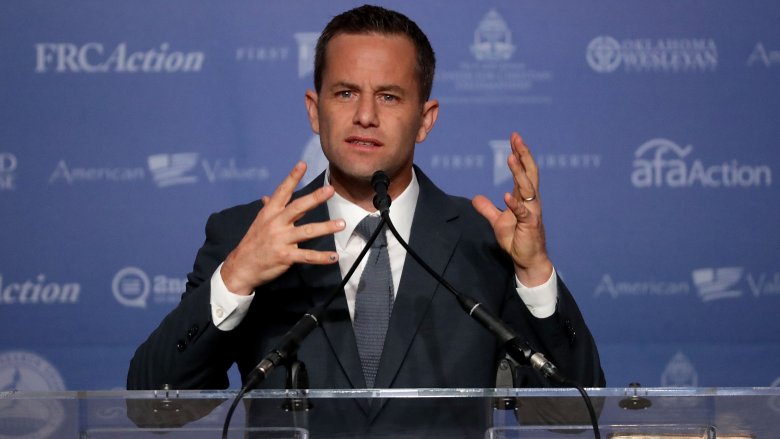 Getty Images
Yes, he gave us Growing Pains, and he'll always get credit for that. But Kirk Cameron's movie career has been nothing but a pain. He had some silly teen comedies in the '80s and '90s, none of which have stood the test of time. But it's his post-2000 output that has made Cameron most infamous. A born-again evangelical Christian, Cameron has put out multiple films centered around his faith, such as the Left Behind trilogy, which is basically the Book of Revelation in movie form. Then there's Fireproof, the story of a firefighter who saves his marriage with the help of God. You've also got Kirk Cameron's Saving Christmas, the story of Kirk Cameron lecturing a guy on why Christmas is a Christian holiday. That's seriously all that movie is.
Cameron has nothing fresh on Rotten Tomatoes, and Christmas sits pretty at 0 percent. Cameron attempted to have his fans go onto RT and flood the Christmas page with fresh ratings, which was adorable of him because it shows how little he understands the internet. Sure enough, once people who hated the film (and who hated Cameron) got wind of this scheme, they truly flooded the page with tons of negative, often profane, feedback. They also added fake quotes to the film's page, most of which are too NSFW to repost here. Cameron did not save Saving Christmas and isn't likely to save his own career anytime soon.
Hulk Hogan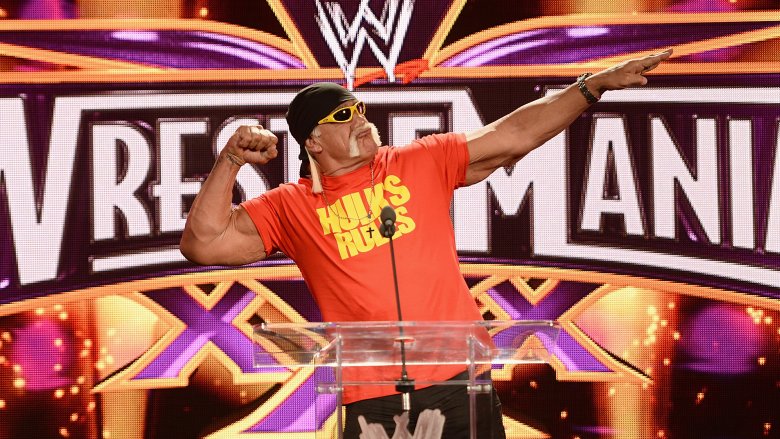 Getty Images
Just because you're a wrestler doesn't mean you can't make great movies. The Rock is proof of that. Then there's Hulk Hogan, who was a huge reason why people thought wrestlers couldn't act. He made film after film, but he never learned how to deliver a proper scripted line. It didn't help that his films' screenwriters never gave him any.
Starting with 1989's No Hold Barred, which starred Hulk Hogan as Hulk Hogan But Named Rip, Hogan's movies all have largely ridiculous premises that, when combined with Hogan's hammy, wooden acting, made for films less believable than Hogan knocking opponents unconscious by dropping the back of his knee on their necks. By Santa With Muscles, which starred Hulk Hogan as Hulk Hogan But Santa Claus, his reputation as an atrocious actor was sealed. Of the films where he has anything more than a cameo, his freshest Rotten Tomatoes rating is 17 percent, for Suburban Commando, which starred Hulk Hogan as Hulk Hogan But An Alien. When he comes and goes quickly, like in Rocky III or Gnomeo and Juliet, he's okay. Anything more than that exposes him quicker than a real wrestling match would.
Taylor Lautner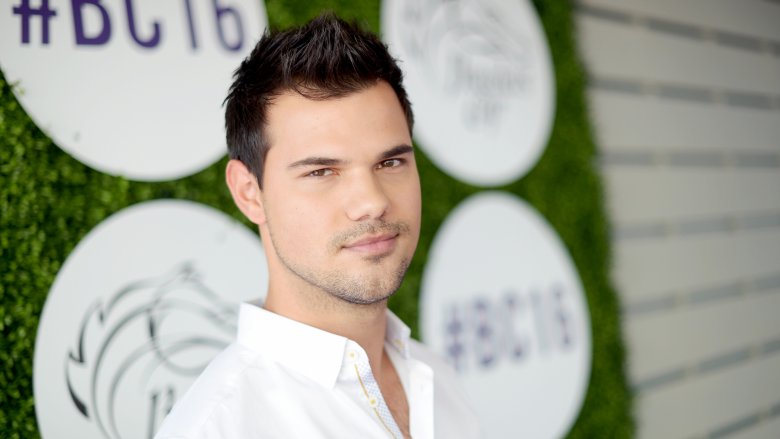 Getty Images
Taylor Lautner is the other guy from the Twilight movies. But unlike Robert Pattinson, who has been proving his acting chops with tons of great films as of late (along with the extra nerd cred of being Harry Potter's Cedric Diggory), Lautner has … not.
His first film was The Adventures of Sharkboy and Lavagirl in 3-D — simply from its title, you're probably not surprised to hear of its 20 percent Rotten Tomatoes rating. He never really improved, putting out cheesy film after cheesy film with nary a decent one to break up the monotony of meh. When your best-received film is the last Twilight movie, that's not a good sign for your reputation. Appearing in films like The Ridiculous 6 (with its ridiculous 0 percent RT rating) is an even worse sign.
Lautner has only appeared in three films since Twilight ended, and they've all been more laughable than the idea that vampires sparkle. It's safe to say that, if you're still Team Jacob by this point, you're basically rooting for the cinematic equivalent of the Cleveland Browns.
Pauly Shore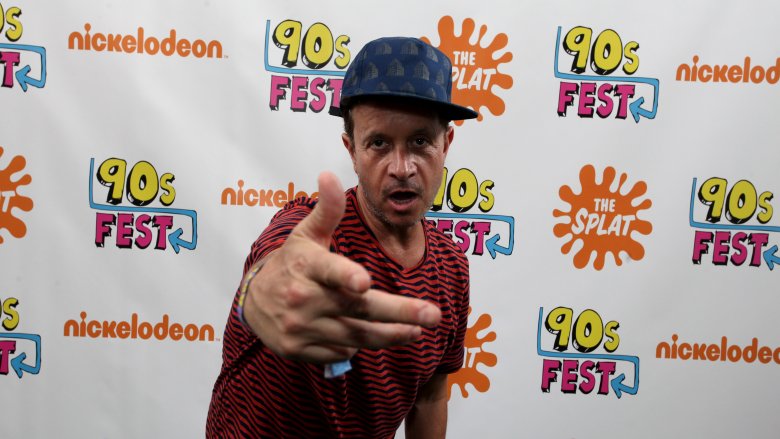 Getty Images
Old-school MTV aficionados likely remember Pauly Shore, an obnoxious, weird-talking VJ who called himself the Weasel and rode that, and little else, to an actual film career. He didn't exactly morph into Daniel-Day Lewis while doing so — in fact, he didn't even become Daniel Baldwin.
From 1988's For Keeps to 2008's Heckler, Shore didn't manage one film good enough for a fresh Rotten Tomatoes rating. Instead, he gave us Encino Man, Bio-Dome, Jury Duty, In the Army Now, and a host of other terrible films that make you wonder who kept paying him to act for 30 years. As for Heckler, which is Certified Fresh, it's a documentary featuring tons of comedians discussing how to deal with critics and hecklers, which hardly counts. Far more apropos for Shore is the 0 percent rating he got for Bucky Larson: Born to be a Star. The reception to his films is so negative that probably the only reason anyone went to see Pauly Shore is Dead is because they were praying for truth in advertising.
Rob Schneider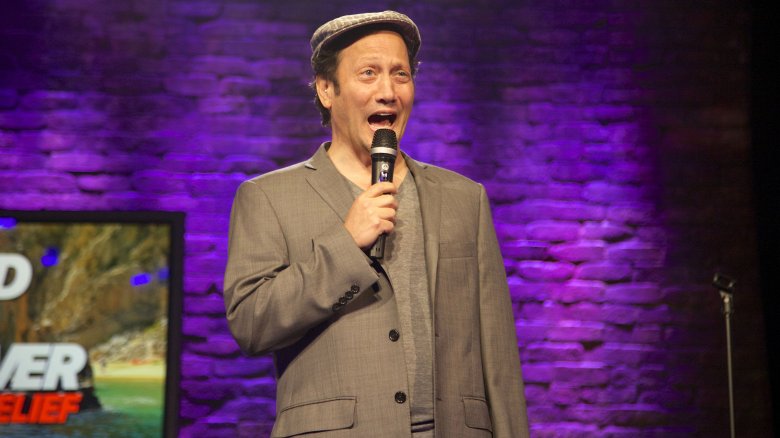 Getty Images
Rob Schneider has quite the enviable comedy background. He's been writing comedy since he was a teenager, opened for many a legendary comic while a fledgling stand-up, became a writer for Saturday Night Live, and parlayed that into a multi-year stint as one of the show's top performers. He's turned all that into a very profitable and busy film career, though you notice we didn't say "respectable."
Outside of a quickie, uncredited role in Demolition Man, and another brief role in Muppets In Space, everything in Schneider's filmography is terrible. He's rarely, if ever, really stepped outside the comfortable wheelhouse of low-brow comedy, and so we get film after film of Schneider acting wacky, crazy, and dumb. Films like The Animal, Deuce Bigalow, Male Gigolo, The Hot Chick. Deuce Bigalow: European Gigolo, Grandma's Boy, or Deuce Bigalow: Intergalactic Gigolo (not really, but it's a logical end to the epic trilogy) might have worked as three-minute SNL sketches, but as 90-minute features, they failed badly.  His career is just one rotten tomato after another, right down to 0 percent ratings for an incredible three films. The Robmeister, makin' floppies.
Kevin James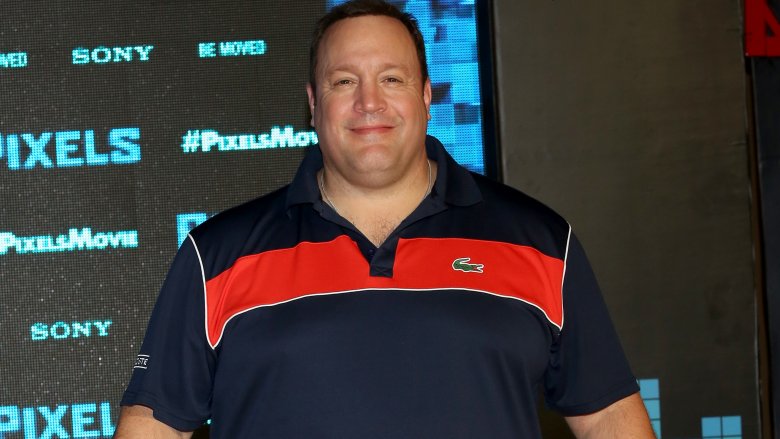 Getty Images
Much like Schneider, Kevin James was a long-time standup who, after years of hard work, got his big break. In his case, he wound up with his own TV show, The King of Queens, where he played Basically Himself. He then parlayed that into a movie career, where he's played variations of Basically Himself in film after film, and while it's proven popular, it hasn't proven good.
He started out with a couple decent films, Hitch and Monster House. But after that, everything he's put out has ranged from mediocre to trash. Both Grown Ups movies, both Paul Blart movies, Here Comes The Boom, and Pixels, among others, expose James as an actor interested more in getting paid to do goofy stuff with his friends than in putting out good, unique, interesting cinema. This approach has netted James three 0 percent ratings on Rotten Tomatoes, plus ten more films with a sub-25 percent rating. Over on TV it's hardly better, as James returned to the small screen in 2016 with Kevin Can Wait, where he again plays the King of Queens version of Basically Himself, only with a new name. The 30 percent Tomato rating for that show should tell you the exact level of awesome that makes up James' new-old baby.
Megan Fox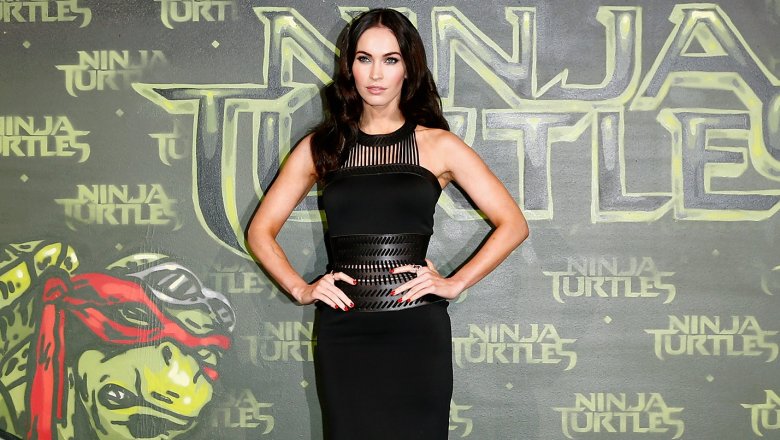 Getty Images
Megan Fox has worked hard at being an actress for her entire life, but hard work doesn't always translate to good work. In Fox's case, she's been making movies since 2001 and has virtually nothing of quality to show for it.
Looking at her Rotten Tomatoes scores exposes Fox as an actress who gets by mostly on her ability to blend in with exploding robots and wacky CGI reptiles. The only film she's ever made with a Fresh rating is 2012's Friends With Kids, and she has a minor supporting role in that one. Literally every other film — whether she's the star or not, whether it made money or not — has a bad reputation. The worst is 2011's Passion Play, which she had a major role in. It took in under $3 million and ranks an astounding 3 percent on RT. The one good review, from the New York Post, ranks Fox in her underwear as among the film's best parts.
Her reputation as a bad actress seems to be affecting her career, too. She used to film multiple movies a year, but since 2012, she's only been in two: both Teenage Mutant Ninja Turtles movies. "At least Michael Bay likes me" isn't something most people want on their resume. Even though she first hit the mainstream in the movies, she's recently turned to TV to reinvigorate her future in showbiz. And with screen credits like those, who could blame her?