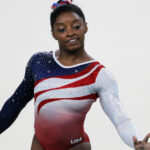 Athletes Who've Been Outspoken About Mental Health
echo get_the_meta(); ?>
When it comes to mental health issues, they're likely more common than you think. In the past, people used to hide their mental health issues, avoid psychiatric doctors and therapy, and believe medication was for the weak. But this is an ever changing world, and one of the best things to come about in the modern era is the increased acceptance of mental health and the conditions that affect it. There's still a long way to go, since so many people are still under the mindset that toughing it out is the right thing to do. 
According to John Hopkins Medical Center, roughly 26% of the adult population is afflicted by diagnosable mental health conditions each year, and a lot of them are likely to have more than one. It doesn't matter if you're a former emo kid, a blue-collar worker from a rural town, or a professional athletes, mental health issues can affect anyone. Thankfully, people in the spotlight have been coming forward about the issues they face, helping to break the stigma and cycle of shame and silence. Here's a list of athletes who've been outspoken about their mental health. You might be surprised to see who's on it.
If you or someone you know is struggling with mental health, please contact theCrisis Text Lineby texting HOME to 741741, call theNational Alliance on Mental Illnesshelpline at 1-800-950-NAMI (6264), or visit theNational Institute of Mental Health website.
Simone Biles is taking a step back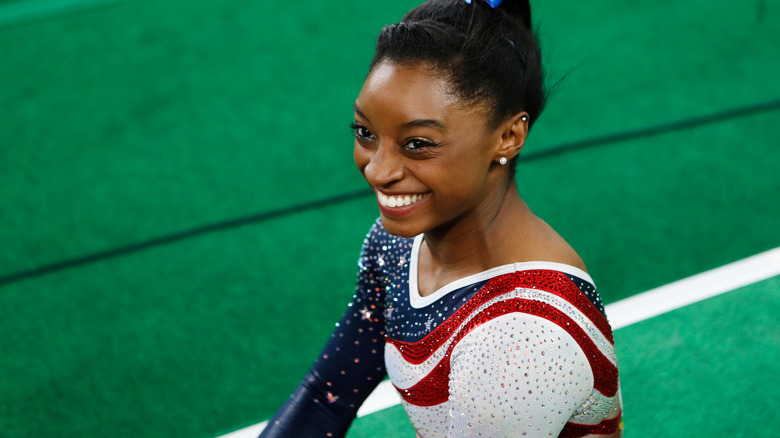 Shutterstock
Simone Biles is one of the greatest, if not the greatest, gymnast in the world. She won an Olympic silver in the women's team artistic gymnastics event at the 2020 Tokyo Games, four golds and one bronze in the 2016 Rio Games, and was named female athlete of the year by multiple organizations at different times, according to her USA Gymnastics profile. If that's not enough, she competed on "Dancing With The Stars." So, why after taking home four golds in 2016 has Biles only won a single silver so far in 2021? A lot of it has to do with mental health.
Biles, as Buzzfeed points out, performed in the first rotation of the team competition, scoring lowest among Team USA competitors, then left the mat and returned in her sweats. She was stepping back from the competition.
At first, the team said she'd suffered some vague health issue, but Biles quickly cleared things up during a press conference. Biles openly admitted she'd taken a back seat because the pressure was too much, and she needed to do it for her mental health. It's currently unclear if she'll compete again in Tokyo, as The Cut explains, but she'll be evaluated every day to see. Whether she chooses to or not, she's been a beacon of bravery for others to follow.
"We also have to focus on ourselves because at the end of the day," Biles said (via Today), "we're human, too."
Michael Phelps: a gold medal phenom with depression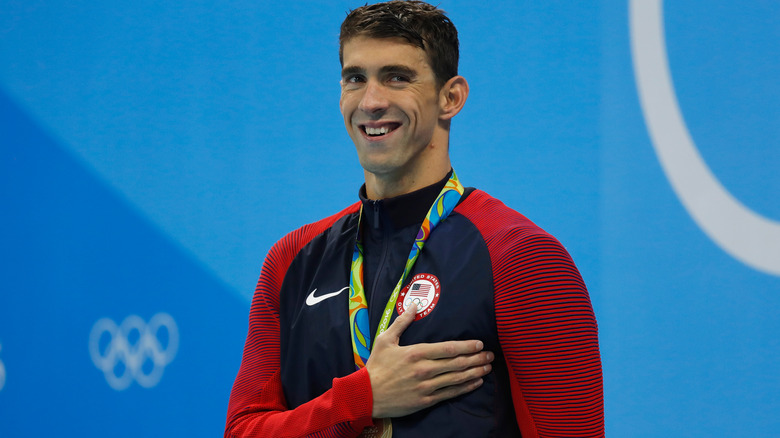 Shutterstock
No one will argue that Michael Phelps wasn't just the greatest swimmer of his day, but one of the world's best all-around athletes. As his Olympic website profile shows, he's won 23 gold medals, three silver, and two bronze throughout his Olympic career. He holds the most Olympic golds in history, as well as the most Olympic medals overall, notes Sports Illustrated. His gold count is almost double that of the second place holder. But world records aren't everything, and at 35 years old, Phelps is no longer a competitive athlete.
Throughout the course of his career, the swimming god-amongst-men faced his fair share of mental health issues, primarily depression, and he's been super vocal about these issues for a long time. He took that openness to a new level when he narrated the HBO documentary, "The Weight of Gold," which looks at mental health issues among athletes, according to NBC.
Phelps himself has had some of the heaviest results from his depression, but still he talks about it. For example, in a Mashable video, he talks about how the weight of needing to be perfect all the time wore on him, how he always thought poorly of himself, and how he felt alone all the time. He also talks about the suicidal thoughts he faced and how opening up helped him overcome all of these things. He might not compete anymore, but by communicating his issues to the world, he's fighting the good fight.
Ronda Rousey proved even the toughest can succumb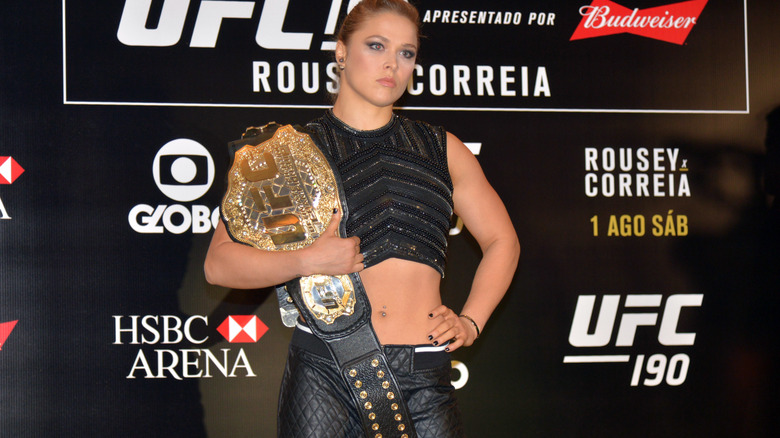 Shutterstock
When it comes to female mixed martial artists, few names stir up the awe and esteem that Ronda Rousey does. She fought on the world's largest fight stage, amassing an impressive professional record of 12-2-0, as ESPN notes, and each of her wins ended in an exciting finish before the clock ran out. She's held the women's bantamweight world title for both the UFC and Strikeforce, and she'll go down in history as the UFC's first female titleholder, as per Sports Illustrated. She's a strong, powerful woman who's literally as tough as they come, and even with all that strength and ability, she isn't immune to the insidiousness tendrils of depression.
Before and after leaving the UFC, the former champion was plagued with severe feelings of doubt as she battled depression as best she could. According to The Guardian, she'd even contemplated suicide. Luckily, she was able to fight through the self-isolation and the misleading notion that toughness requires emotional apathy so she could speak up about her struggles at a speaking engagement held at a Santa Monica boxing gym. She admitted that she'd spent the past two years crying, unable to handle the mental pressure of losing. It was a new skill she had to learn. The way she got through it, she said, was purely the passage of time, making new opportunities out of failures, and having the support of her husband, Travis Browne.
Kevin Love writes an essay to help others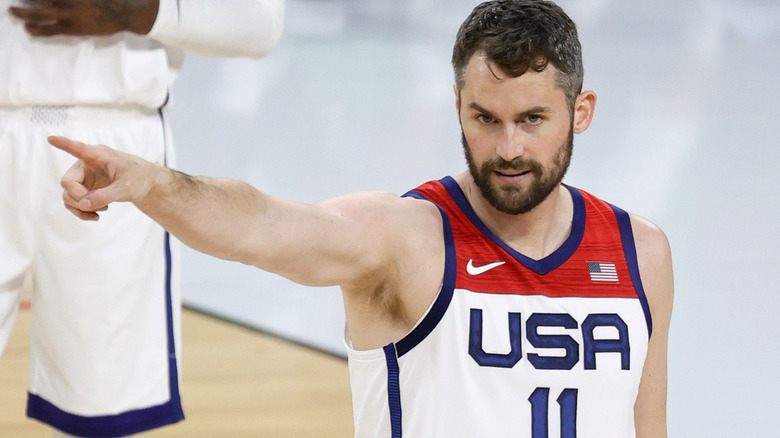 Ethan Miller/Getty Images
Kevin Love, forward and/or center for the Cleveland Cavaliers, has been in the NBA since he was drafted in 2008 and has been with Cleveland since 2014, as his NBA profile notes. Throughout the course of his career, he's won an NBA championship with the Cavs, an Olympic gold medal back in 2012, and several personal NBA awards — and through it all, he was battling demons inside his head.
In September of 2020, Love published an essay in The Players' Tribune, titled "To Anybody Going Through It," detailing his mental health struggles and letting others know that they weren't alone. He said, at the time, that he'd been trying his hardest to work on himself and his mental health state for two-and-a-half years, but even so, he's often filled with a sense of dread, and "some days are just brutal."
Love went on to explain this isn't something new for him. The anxiety has been in the back of his mind like a "low-level threat" since he was a child. From the time he wakes up until he goes to sleep, it's there. Sometimes, the minor shroud of anxiety would be set off into a full-blown panic, as happened during a game in 2017, which he discussed on "In Depth with Graham Bensinger." He said he couldn't catch his breath and ended up on the floor, thinking he was having a heart attack.
Naomi Osaka skips French Open for mental health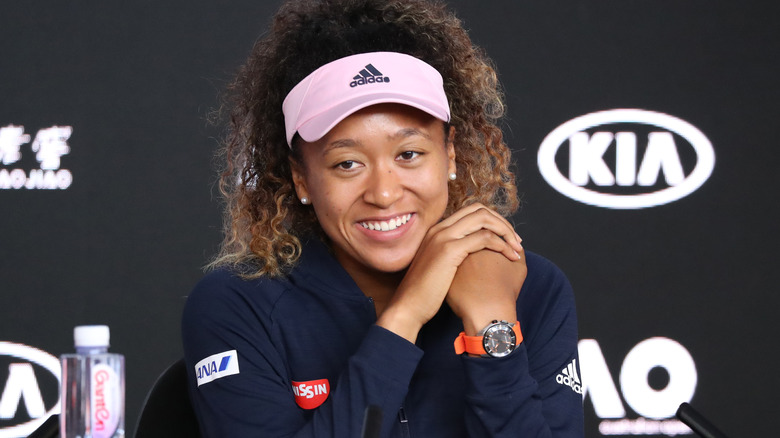 Shutterstock
In 2013, Naomi Osaka, a Japanese-born native, became a tennis pro for the first time, as the official Naomi Osaka website details. In 2018, she beat Serena Williams in the U.S. Open, securing the title. She's won the U.S. Open twice and the Australian Open twice, being one of only three people in history to win all four Grand Slam Finals in which they've competed. She competes, she fights for social equity, and she's an entrepreneur. On top of all of her accomplishments, she's more than willing to speak out about the mental health issues that have been plaguing her.
In 2021, Osaka explained in her essay for TIME, titled "It's O.K. To Not Be O.K.," why she dropped out of the French Open, and there was a bit of backlash amongst some fans and media outlets, which is partially why she penned the piece. She talked in the essay about how the stress she's under has her wanting to miss press conferences for self-care, and the one time she did so, the media pushed back with a fury. She called for the right for athletic professionals to back away from the media when they need a "mental break." She also mentioned she felt she needed to disclose her mental health issues, which USA Today says include depression and anxiety, to explain why she's missing the French Open despite the fine and threats of disqualification, but believes others shouldn't have to.
DeMar DeRozan fights for mental health awareness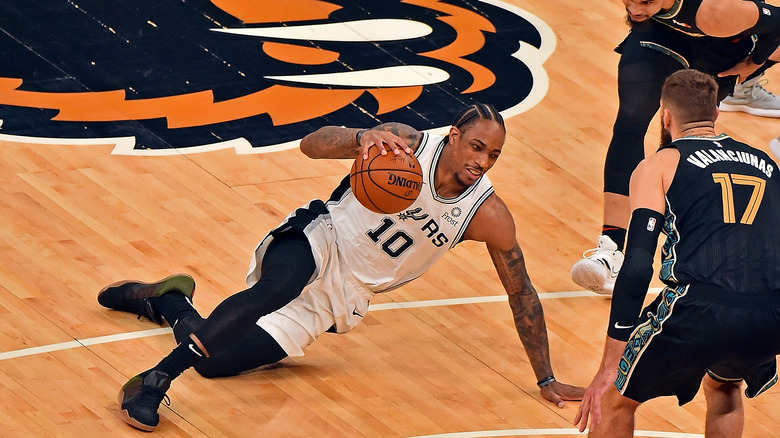 Justin Ford/Getty Images
If you're a basketball fan, there's a good chance you already know DeMar DeRozan is a small forward for San Antonio Spurs. But what you might not know is that he suffers from depression. Sure, he was on the team when they won second All NBA in 2018 and third in 2017, as ESPN explains, as well as being a four-time All-Star and making a buttload of cash. However, money and fame don't save a person from the negative or different ways their brains can operate.
For about as long as DeRozan has been in front of a camera, he's been speaking out about mental health awareness. The basketball star suffers from depression, anxiety, and feelings of loneliness, saying it can happen to anyone because "we're all human at the end of the day," as per an interview with the Toronto Star. This interview was prompted after the NBA star tweeted, "This depression get the best of me…" back in 2018. That was the first public glimpse into the mental health of DeRozan, and one small step toward destigmatizing mental health issues and conditions.
DeRozan is one of many younger athletes who are changing the common conversation about mental health, and it's their bravery that's going to benefit us all.
Noah Lyles doesn't run away from his mental health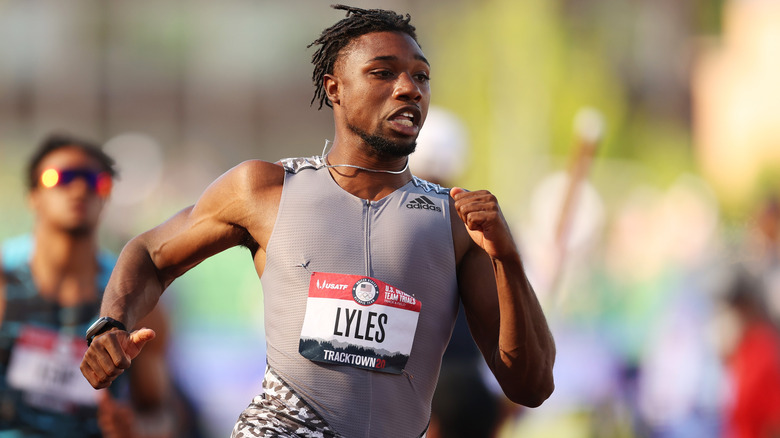 Patrick Smith/Getty Images
Noah Lyles is fast. According to the official Olympics website, the runner is on track to be faster than Usain Bolt. Bolt was a legend who Britannica notes won a gold medal each in the 100-meter and 200-meter races in three straight Olympic Games. Now, Lyles hasn't, but he also hasn't had the chance. The 2020 Tokyo Olympics are the first time Lyles will be gunning for the gold, and given how fast he runs, he's got a solid chance. But even with that kind of speed under his belt, Lyles doesn't run away from his mental health.
In 2020, Lyles Tweeted about getting on antidepressants. This wasn't a "woe is me" tweet either. Lyles was celebrating. In the tweet, he says making the commitment to medication was one of the greatest choices he'd made in a long time. "I have been able to think with out the dark undertone in mind of nothing matters," he said. "Thank you God for mental Health."
That wasn't the first time Lyles has brought up his struggles in a public forum. According to The Conversation, the young athlete mentioned his fight with everything from asthma to ADD to dyslexia and bullying during his 2020 virtual commencement address for T.C. Williams.
Raven Saunders is glad her story helps others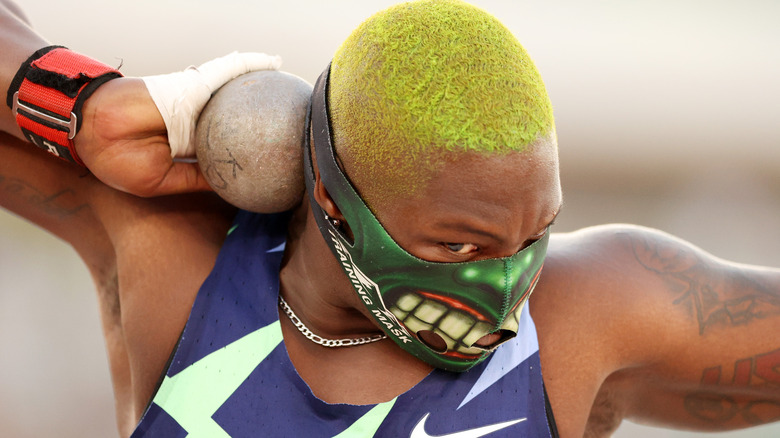 Patrick Smith/Getty Images
For Raven Saunders, her sport of choice is one of the track and field classics. She's one of the best shotputters in the world, and though she has yet to win an Olympic gold medal, she's only 25 years old. You'll likely see her if you watch the 2020 Tokyo Games, and you've probably seen her before if you watched the 2016 Rio Games, where she placed fifth, according to her profile on the Team USA website. Saunders has records and numerous awards, which she's fought hard to get. She also fights for the destigmatization of mental health issues.
As Saunders told CNN, she suffered from mental health issues herself as a result of coming in fifth during the 2016 Olympics, and she often felt like nobody understood the pain she was feeling as a result. She was filled with bubbling emotions and was unable to get anything done. During the worst of times, she contemplated taking her own life. She caught a break from her dark thoughts when she went into therapy, though she still experiences depressive stints. The best part of breaking the silence for Saunders is knowing that her speaking out about mental health has helped others. That includes a short documentary, "Out of the Dark," through PBS that tells the story of her struggles.
Simone Manuel opened a conversation about Black mental health in America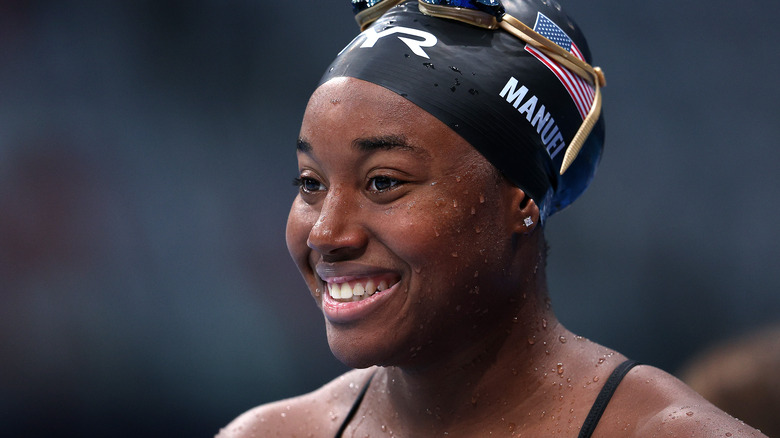 Maddie Meyer/Getty Images
Team USA swimmer Simone Manuel won a bronze medal during the 2020 Tokyo Olympic Games, anchoring the 4×100-meter relay. She was a spur-of-the-moment fill-in, according to NBC, but it's not like she was inexperienced. As seen on her Olympic profile, she took two silver and two gold medals in the 2016 Rio Games. Really, she's a decorated swimmer all around — quite a feat for an athlete in her mid-20s. Still, competing in the 2021 event was unexpected because in June of 2021, she suffered mental burnout after losing in the Olympic trials, according to Good Morning America.
The Associated Press says the symptoms of her burnout included insomnia, depression, anxiety, and physical symptoms — and Manuel wasn't shy about sharing her experience with the world. She said being Black in the U.S. had a big part in it. Given the experiences Black Americans face every day, that's not surprising. Being open about how race has added to her stress also opens up a discussion about the mental health issues other Black citizens are facing due to institutional factors in the country.
Manual was sincere in her statement when she said she'd be back, knowing she was doing everything possible to get her mind and body healthy and ready to compete, and the Tokyo Olympics surely won't be her last.
Chamique Holdsclaw's documentary helps promote mental wellbeing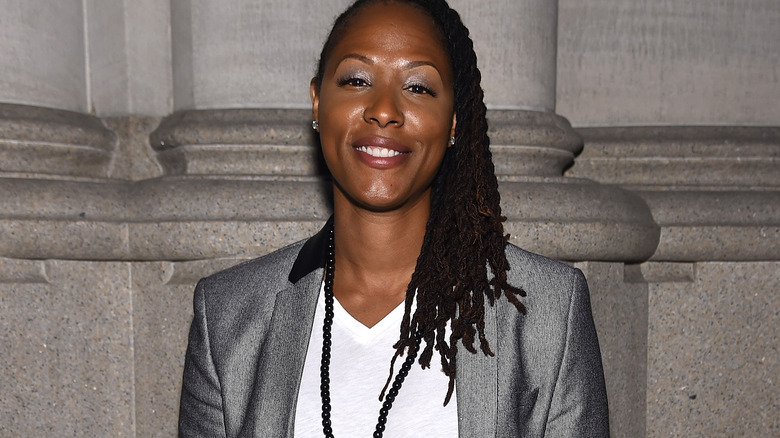 Jamie Mccarthy/Getty Images
When navigating around the Women's Basketball Hall of Fame, you're likely to come across Chamique Holdsclaw's name. Her accomplishments are many and fierce. She guided the Tennessee Lady Volunteers to three championships in college and became the leading point scorer in Tennessee college history, regardless of gender. When she got to the WNBA, she started as Rookie of the Year and swiftly became a six-time All-Star, Scoring Champion, Rebound Champion, and Olympic gold medalist alongside other accomplishments.
In 2015, the documentary, "Mind/Game: The Unquiet Journey of Chamique Holdsclaw," was released detailing Holdsclaw's rise to WNBA stardom and the hurdles of mental illness she had to face to get there. As the NBA website explains, the hour-long film shows her struggles and means to paint a picture of how putting mental wellbeing first, by seeking help and being open about your experiences, can ultimately lead to a happy, healthier life. Part of the struggles in the documentary are personal ones while others are unique to the celebrity status that comes with being a professional athlete. But it's all relatable and has certainly helped destigmatize mental health issues.
Ricky Williams was a star who couldn't make eye contact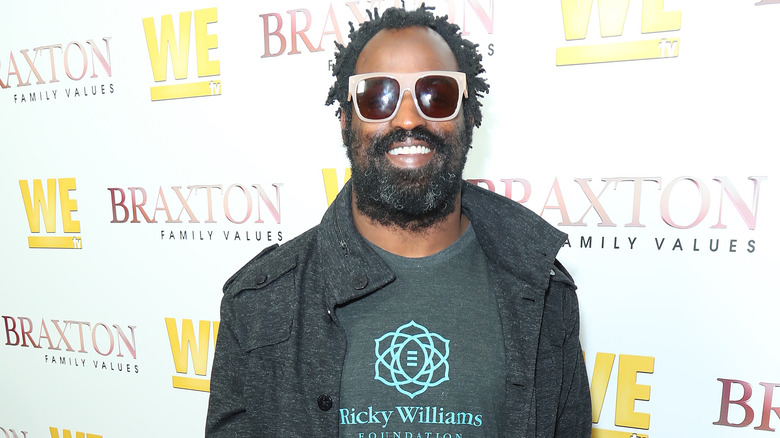 Leon Bennett/Getty Images
Football fans were shocked when star running back Ricky Williams retired in 2004. According to CBS, they were even more surprised when he retired for a second time in 2012. This time, presumably for good. In the end, Williams had over 10,000 rushing yards, which only 30 other running backs have ever pulled off. He was great, and he also had problems doing simple things like going to the grocery store.
Williams has been completely open about his mental health issues throughout his career. He spoke to the Anxiety and Depression Association of America in 2009, where he admits he felt isolated and had problems looking people in the eye. In 2002, he was a guest of "The Oprah Winfrey Show," as is noted by CNBC. Back then, he only thought he was shy because he couldn't take his helmet off during locker room interviews. But since he's learned the truth about his mental health, he has no problems admitting to his social anxiety disorder and depression.
Serena Williams understands depression too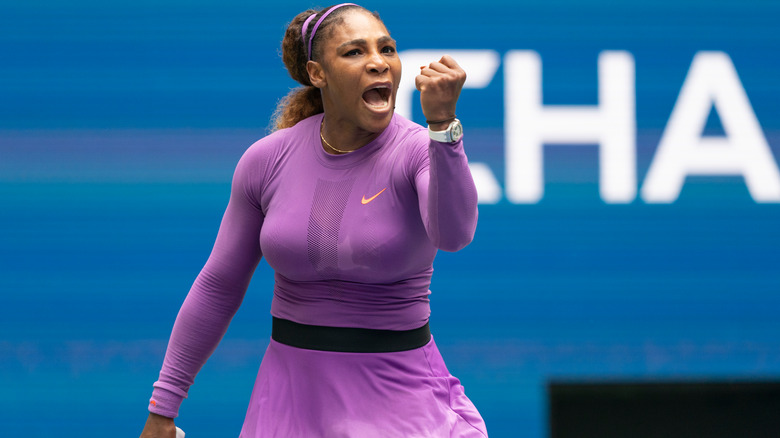 Shutterstock
Serena Williams has been one of the biggest names in tennis for years. She was the star of stars with a racket in her hand, alongside her sister Venus Williams. She was ranked number one in Singles in 2002 and number one in doubles in 2010, according to the WTA Tour. Well, chances are you know who she is. Everyone knows who she is, but not everyone knows about her struggles with mental health.
After Naomi Osaka brought her own mental health battles into the public eye, Serena was interviewed about the subject. As The Hill explains, the senior tennis player admitted feeling sympathy for Osaka because she too had "been in those positions." Serena had similar life experiences as Osaka. She'd enjoyed a similar athletic career and the challenges that came with it, and she'd also struggled with depression and postpartum depression after becoming a new mom, which she opened up about on her Instagram account. And much like Osaka, Serena has also taken breaks from the sport and the spotlight to recharge her mental health, The Guardian notes. That, in and of itself, shows fans that it's okay to step away from their stresses and prioritize their mental wellbeing. Not to mention destigmatize mental health issues, which is the greatest power of celebrity status.