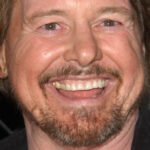 Details You Never Knew About Rowdy Roddy Piper
echo get_the_meta(); ?>
You may think the name says it all. "Rowdy" Roddy Piper. The pro wrestler had quite the reputation both in and out of the ring. He hosted the wildly popular WWF (now WWE) talk show "Piper's Pit," where he regularly attacked his own guests, like the time he broke a coconut over the head of Jimmy "Superfly" Snuka. He sure did live a rowdy off-camera life, as well. Like the time he and "Cowboy" Bob Orton went on a drunken tear in Fresno, California, that landed them jail for the night. The Fresno Bee reported that Piper body-slammed a guy in a bar before abandoning a rental car on the railroad tracks and getting the police called to their hotel. But the rowdiness really was just one side to the man.
Roddy Piper's wild ride of a life will be featured on an episode of Biography's "WWE Legends," airing Sunday's at 8/7 Central on A&E. Let's take a look at some details you might have never known about the legend that was "Rowdy" Roddy Piper.
How Rowdy Roddy Piper got his name
Roddy Piper's memorable gimmick had him clad in a Scottish kilt and tooting on his bagpipe. The whole getup actually came about pretty organically. In a 2014 interview with the Hillsboro Tribune, he explained how it all happened. When he was just 15, Roddy — whose real name is Roderick George Toombs — was already into amateur wrestling and boxing. And like most 15-year-olds, he was in a band. He was one of three bagpipers in a Scottish music band.
One night, his band was playing in the Winnipeg Arena, where a wrestling show was also taking place. When one of the wrestlers didn't show up, Roddy hopped into his spot, taking part in his first-ever professional match. But he was in his kilt for the show, and had his bagpipes with him. The announcer obviously had no idea who he was, but he did know Roddy's first name. "So he said, 'Here comes Roddy the Piper,'" said Roddy. And the rest is history. He didn't get too rowdy in his first-ever professional match. His opponent was over six feet tall and weighed in at 320 pounds. "[He] broke my nose … But I caught on real quick after that," Roddy said.
Despite his popularity, Piper was never a WWE Champion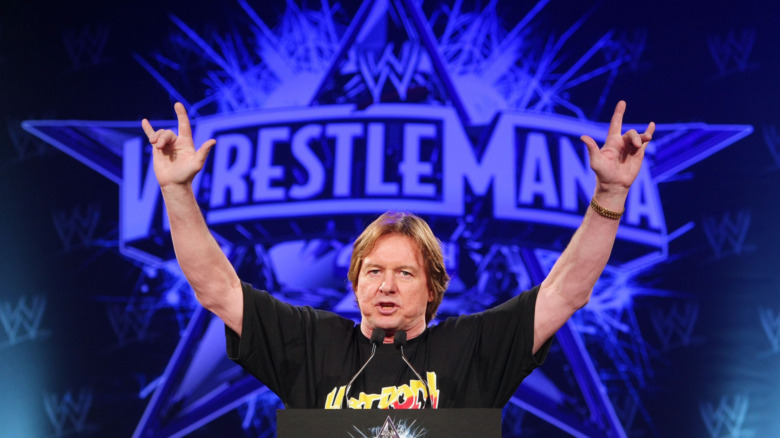 Andrew H. Walker/Getty Images
There's no doubt that Roddy Piper was a fan favorite during his time in the WWE. According to Bleacher Report, he was the first wrestler to show that wrestling talent isn't all one needs in order to make it big in the promotions. Roddy revealed that a wrestler's true power lies in his ability to engage with the crowd. He was the first wrestler to be given his own talk show during the broadcasts. However, despite his winning personality, "Rowdy" Roddy Piper never actually became WWE Champion. It is a common refrain among wrestling fans that Roddy Piper was the best wrester to never boast a WWE Championship. The fact that he is still remembered and honored today without having held the belt is a testament to his charisma and talent.
But, it's not like he lost every bout he was in, either. As The Richest notes, he did hold one WWE title. He came out victorious over The Mountie at the 1992 Royal Rumble and took home the Intercontinental Championship. He also won a tag team title with Ric Flair during his time with the WWE. He won several championships in other promotions, but was never able to take the WrestleMania prize. Bleacher Report blames Vince McMahon's reliance on Hulk Hogan to popularize his promotion.
Roddy Piper passed on the rowdy name to another fighter
Roddy Piper's attention-grabbing personality had a huge impact on another fighter from the next generation. It happened to be the niece of his trainer Gene LeBell. According to The Richest, some of MMA fighter Ronda Rousey's friends had been calling her "Rowdy" for a while, but she didn't feel right taking on the nickname.
However, as she told ESPN in an interview, she met Roddy one day and was able to ask his permission to use the appellation in the UFC ring. She said that the former wrestler was more than happy to pass on the "Rowdy" name to her. "I picked that name for a reason, not just because it sounded good," said Rousey. "I always admired him and the way he was able to, you know, just entirely capture your attention, your imagination, and it was just impossible to look away." Sounds like she embodies the rowdy spirit, all right.
Rousey said that after seeing how much more attention the male UFC fighters were getting over the female fighters, she looked to wrestling as an example of how to create engaging characters. And she obviously learned from the best.
The woman who made Roddy Piper a little less rowdy
You might assume that a man with such a reputation had a rough home life, but you'd actually be wrong. While some wrestlers marry WWE divas one after the other like they're taking cars out for test drives, "Rowdy" Roddy Piper was actually a one-woman man from the day of his first and only wedding. Unlike the wrestler, Piper's wife Kitty Toombs was a much less rowdy personality. According to Player Wives, her husband wasn't the only hot rod she was into. She liked muscle cars. But she had her sensitive side, too. She once avoided putting chemicals in their swimming pool in order to allow a family of tadpoles to mature into frogs. The two had four children together.
And Roddy's love for Kitty was apparently as big and immovable as his personality behind the microphone. According to his Fandom bio, he wore his wedding ring into the wrestling ring throughout his career, refusing to take it off in order to fight or fire up a crowd.
He credited his fans with saving his life
Shutterstock
In December 2006, the WWE reported that Roddy Piper had been diagnosed with lymphoma and that he had been receiving radiation treatment for the disease. Luckily, Roddy pulled through with the treatment. And he credited his fans with saving his life.
In a 2007 interview with IGN, Roddy explained that they had voted for him to team up with Ric Flair for a tag team match on a pay-per-view event called Cyber Sunday. He won out over Dusty Rhodes and Sgt. Slaughter and went on tour with Flair and others. While they were in Europe, he had a problem with his legs, and when doctors went to find what was going on, they found the cancer. Luckily, it was early enough to be treated. Also, the cancer "picked the wrong guy to bully," as Roddy put it. "I'm going to kick its butt." And just like a guest on "Piper's Pit," that's exactly what he did. "The fans saved my life," he said. "I truly believe that."