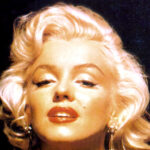 Frank Sinatra's Friend Makes Bold Claim About Marilyn And JFK
echo get_the_meta(); ?>
There are few pop culture images in American history more memorable than the iconic image of Marilyn Monroe singing a sexy happy birthday wish to the country's 35th president, John F. Kennedy, at a gala held just days before his 45th birthday. The sultry performance poured flames on rumors that had already been swirling, claiming that the beautiful actress and the notoriously womanizing politician were having an affair. However, there is actually very little hard evidence proving that the two powerful figures ever had as scandalous a relationship as the public would like one to believe.
According to Showbiz Cheat Sheet, the two only ever met a grand total of four times. The first time they were even in the same vicinity as each other was at the April in Paris Ball, which was held at the Waldorf-Astoria Hotel in New York City on April 11, 1957. They both attended with their spouses, and there is no indication that they were even introduced at the event, per PopSugar.
Monroe and JFK were introduced at a dinner party
Monroe and JFK's first documented meeting was in 1961, at a dinner party hosted by a mutual friend, the actor Peter Lawford. The actor was acquainted with both of them, as he was married to JFK's sister Patricia, a woman whom Monroe became friendly with while filming "Let's Make Love." It was in his home where the two of them first met, and nothing romantic happened between the two of them then.
Most historians agree Monroe and President Kennedy had only one real opportunity to become intimate. On March 24, 1962, they both attended a party at the home of famous crooner Bing Crosby in Palm Springs, California, after which it is believed they spent the night together. This was confirmed by Ralph Roberts, a close friend and personal masseur of Monroe's, who said she called him that evening asking for back massage tips, only to then put President Kennedy on the phone, according to PopSugar. Monroe's biographers believe that evening was the night the president extended the invitation for Monroe to attend his 45th birthday gala.
Monroe and JFK likely never had a full-blown love affair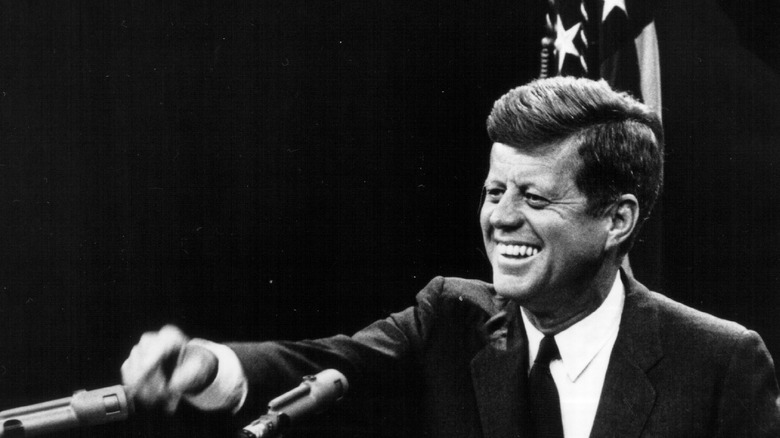 National Archives/Getty Images
"No serious biographer can maintain the existence of an affair between Monroe and the Kennedys. All we can say for sure is that the actress and the President have met four times, between October 1961 and August 1962, and it was during one of those meetings, that they called to a friendly relation of Marilyn from a bedroom. Shortly after, Marilyn Monroe confided this sexual relation to her close relatives, insisting about the fact that their affair ended there," Monroe biographer Donald Spoto wrote of the alleged affair, via PopSugar.
Roberts confirmed that weekend in Palm Springs was likely the only private time the president and Monroe spent together. "Marilyn told me that this night in March was the only time of her 'affair' with JFK. A great many people thought, after that weekend, that there was more to it. But Marilyn gave me the impression that it was not a major event for either of them: it happened once, that weekend, and that was that," he explained. More recently, Tony Oppedisano, the former road manager and close friend of Frank Sinatra, who was a mutual friend of both the starlet and the president, has claimed to know the real truth behind the nature of their relationship.
Monroe did not want to break up JFK's marriage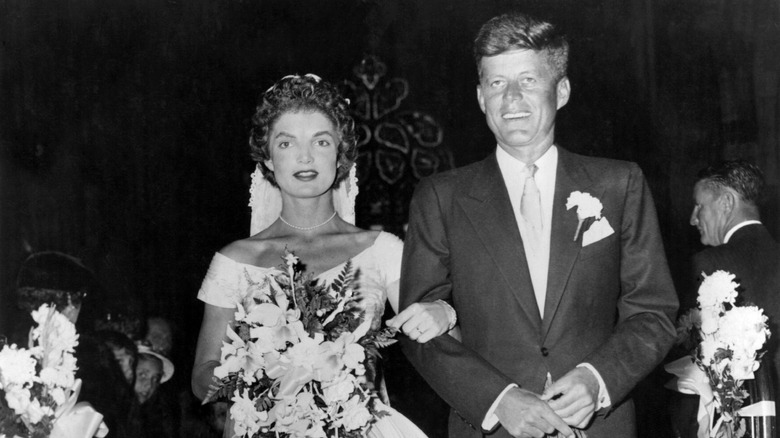 Keystone/Getty Images
In his new book, "Sinatra and Me: In the Wee Small Hours," which was released this month, Oppedisano claimed that Monroe "looked up to" JFK but that there was "only so far that even she would go," per Irish Central. He stated that Monroe "wasn't about to break up [the president's] marriage … so she wouldn't let it go that far, even if she felt that deeply."
"She was enamored of him…She respected him; she admired him. She loved what he was doing with the country, and then to have a physical relationship with him, she found him attractive and vice versa," he told People Magazine. Despite these feelings, she never claimed to be in love with Kennedy and felt that taking up with a "married man and a father" — not to mention the president of the United States — and breaking up his marriage would go against her sense of ethics and morals. While Oppedisano described the relationship as "obviously a sexual thing, and I would expect that there were feelings on her side," it never became a full-fledged romance. So although it is not out of the questions that Monroe and JFK may have had a romantic tryst or two, the full-blown scandalous love affair that people have gossiped about for years likely never really occurred.