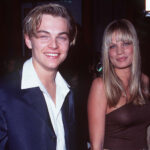 Here's Leonardo DiCaprio's Entire Dating History
echo get_the_meta(); ?>
Leonardo DiCaprio is one of the most prolific and successful actors in Hollywood. The 45-year-old actor has played in some of the most famous and iconic films to have ever hit the big screen, including Titanic, The Aviator, Shutter Island, Inception, Django Unchained, The Wolf of Wall Street and more. DiCaprio was Hollywood's highest-paid actor for a total of eight years, with a film career that totals over $7.2 billion in revenue for studios. He loves to play very interesting and unique roles, and will never find himself in the same role twice.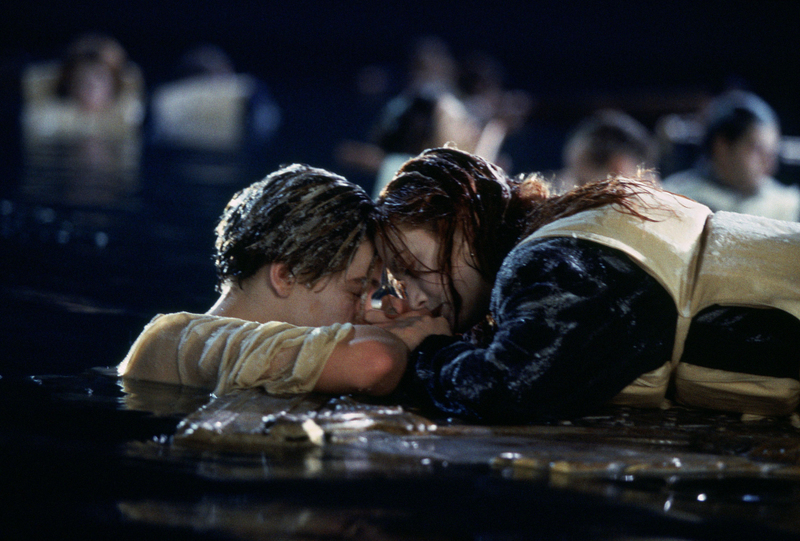 The prodigal actor has won an Academy Award and three Golden Globe Awards over his lifetime. Leonardo is also an avid environmentalist and film producer and a professional 'dater'. Let us take a short look at his career and love life.
A Child Star, But Not Without Difficulties

The young actor was born on November 11, 1974 in Los Angeles, California. DiCaprio was named Leonardo after Leonardo da Vinci, perhaps in a forecasting that he would also be a revolutionary in his own field of work. The actor said that he originally wanted to be either a marine biologist or a child actor, and it's amazing to see that he sort-of went for both, with his incredible environmental activism efforts. He had a hard time finding an agent at first, and one agent even suggested that he should change his name to Lenny Williams, although we're happy he didn't.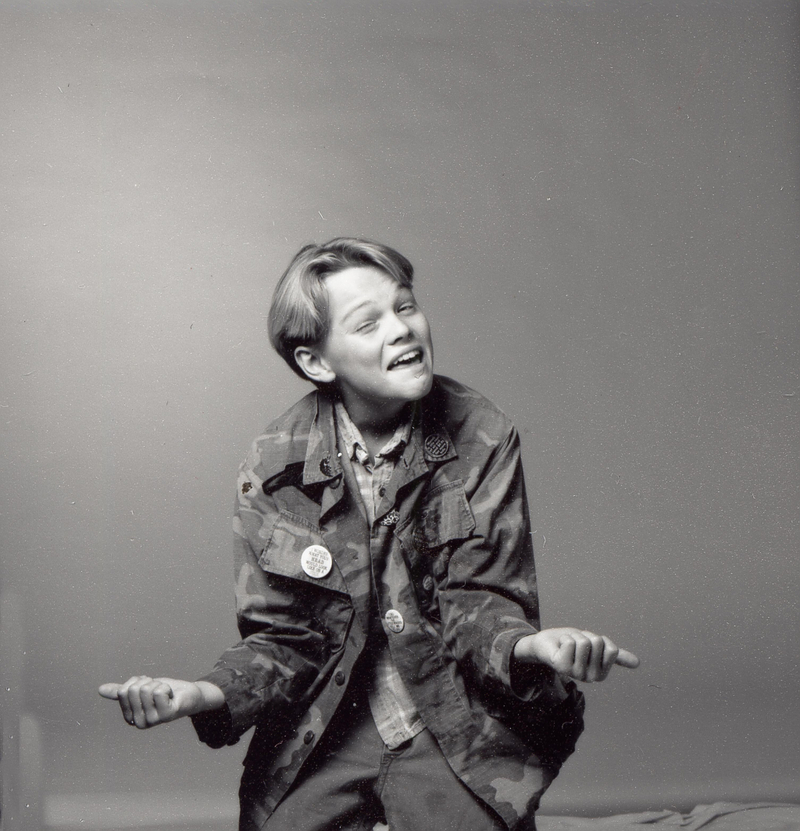 After more than a year and a half of over 100 failed auditions, he finally managed to find his first successful acting role in the 1990's TV show "The Outsiders". DiCaprio got his big break when he starred in "Parenthood" that same year in, which got him two nominations for the Best Young Actor in a Daytime Series for the show, "Santa Barbara" and Best Young Actor Starring in a New Television Series for "Parenthood". From there on he turned into an obvious contender for many future films and paved his career to the iconic success it is today.
Unique Acting Roles

One of the most incredible things about Leonardo DiCaprio that makes him so popular as an actor is that he is never afraid to pursue a role that will demand something new of him. In-fact, the actor actively looks for interesting roles that will stretch his acting abilities, as evidenced by his versatile filmography.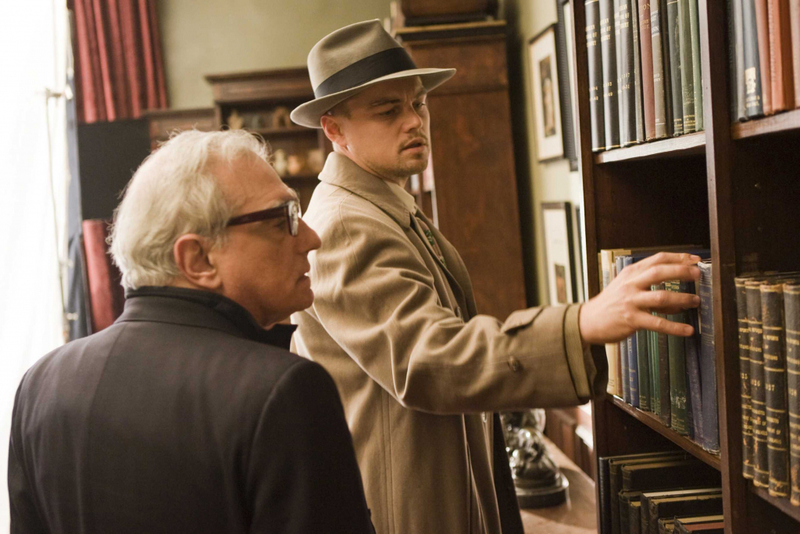 This is especially noticeable in an age where the majority of Hollywood films seem like boring CGI reboots.  DiCaprio definitely picks to be some of the best films out there and even turn a weak story into something truly gripping.
He's Also a Huge Environmental Activist

Leonardo DiCaprio is known for his vast contributions towards helping prevent climate change. These include many speaking events and even films he produced for that very same goal. In 2007, Dicaprio released The 11th Hour, a documentary film about the state of earth's climate, which he created, produced, co-wrote and narrated. The actor also helped create Greensburg, a TV show about the Planet Green network which shows efforts to rebuild the town of Greensburg, Kansas using sustainable energy after the May 2007 tornado.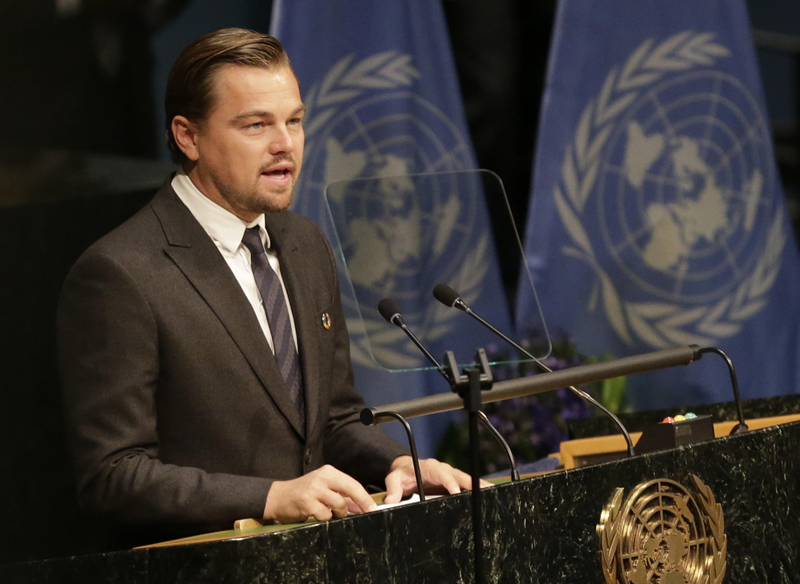 In 2013, DiCaprio told the media that he's taking a break from acting to focus on flying around the world and "doing good for the environment". He was also the executive producer of "Cowspiracy", a controversial documentary that shows the impacts of animal agriculture on earth's climate. The actor is still very much active in his environmental efforts and often speaks at the United Nations and the rest of the world as the UN's representative on climate change.
Let's Focus on Women

To be honest, if there's one thing that both the fans and the media are truly obsessed with when they talk about Leonardo DiCaprio, it's his long list of romantic conquests and his never-ending chain of dates and girlfriends.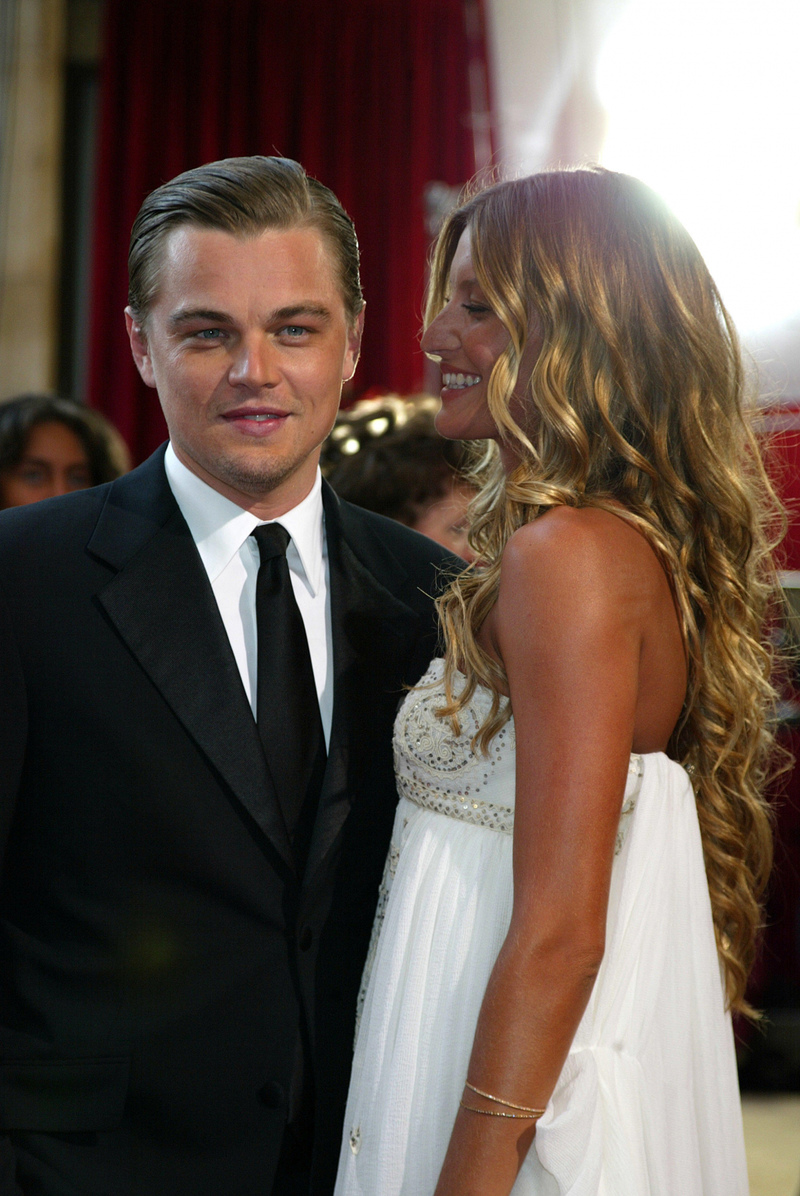 He might be an incredible actor and an inspiring environmentalist, but nothing comes close in terms of pure entertainment value than his myriad of partners.   Did you know that out of the hundreds of women that the 45-year-old actor has dated, almost none of them have been over 25? He seems to have a very specific taste in women, and that's one of the things we'll be exploring in this list.
Claire Danes

Most of you might know Claire Danes as Yvaine, the fallen star from the film Stardust. She's a three-time Emmy Awards winner and has also won four Golden Globe Awards, and two Screen Actors Guild Awards. Sure, today she is married with two kids to English actor Hugh Dancy, but back in the day — she had a great thing going with the young Leonardo DiCaprio. The actress was still just a teenager at the time they were dating, and rumors began to pile up while the two were on set together. There was a lot of controversy around the fact that Leo, who was 22 at the time was dating Claire, as she was just 16. The two met while filming Romeo + Juilet, and although Danes denies that the two were romantic, there is a lot of evidence to the contrary.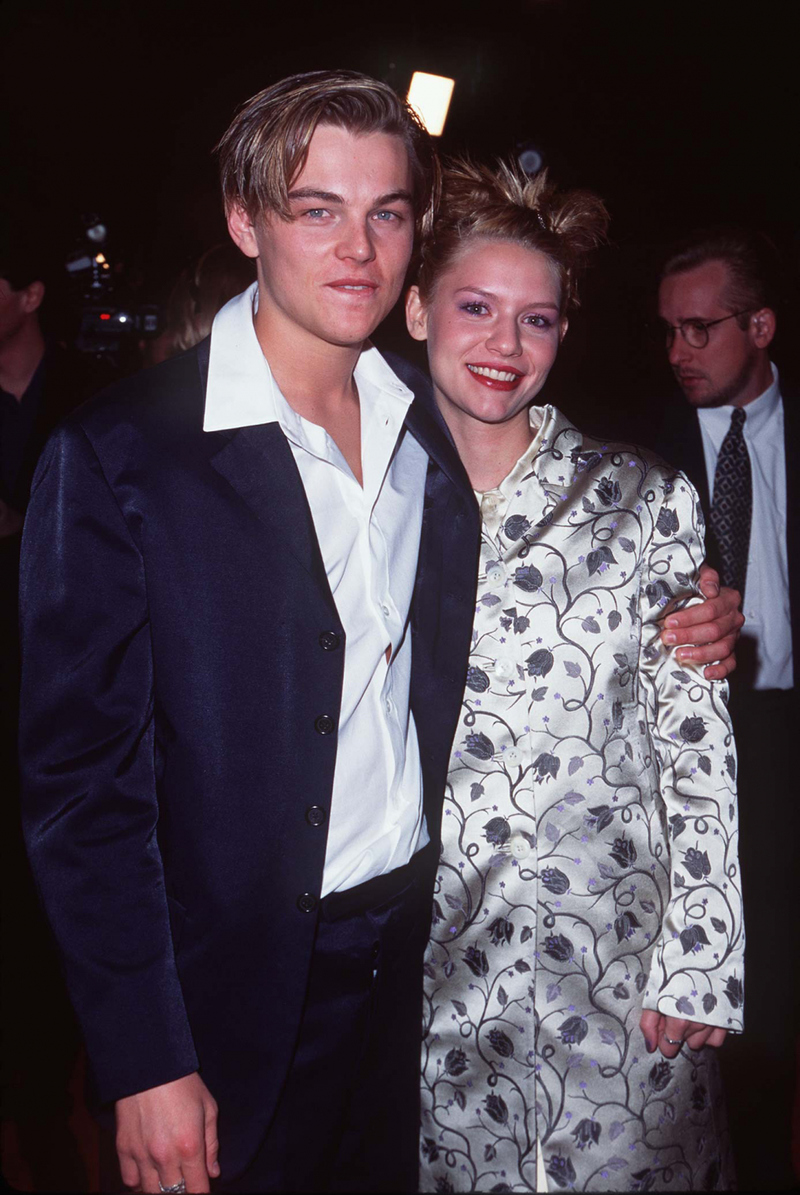 The two can be seen here at a red carpet event for Romeo + Juliet, back when the young Leo still sported his classic boyish hairdo and back when jacket collars were still fashionable. Danes was also quite the looker and sported the then-popular fan hairstyle which was all the rage at the time.
Naomi Campbell

Naomi Campbell is one of the most prolific models in the world, after establishing herself at just fifteen years old as a leader in the modeling industry. She was one of the six models of her generation declared a "supermodel" by the industry and the press. Her recent partner was international businessmen, real-estate investor and art collector Vladislav Doronin who's known today as a billionaire and for dating the iconic model.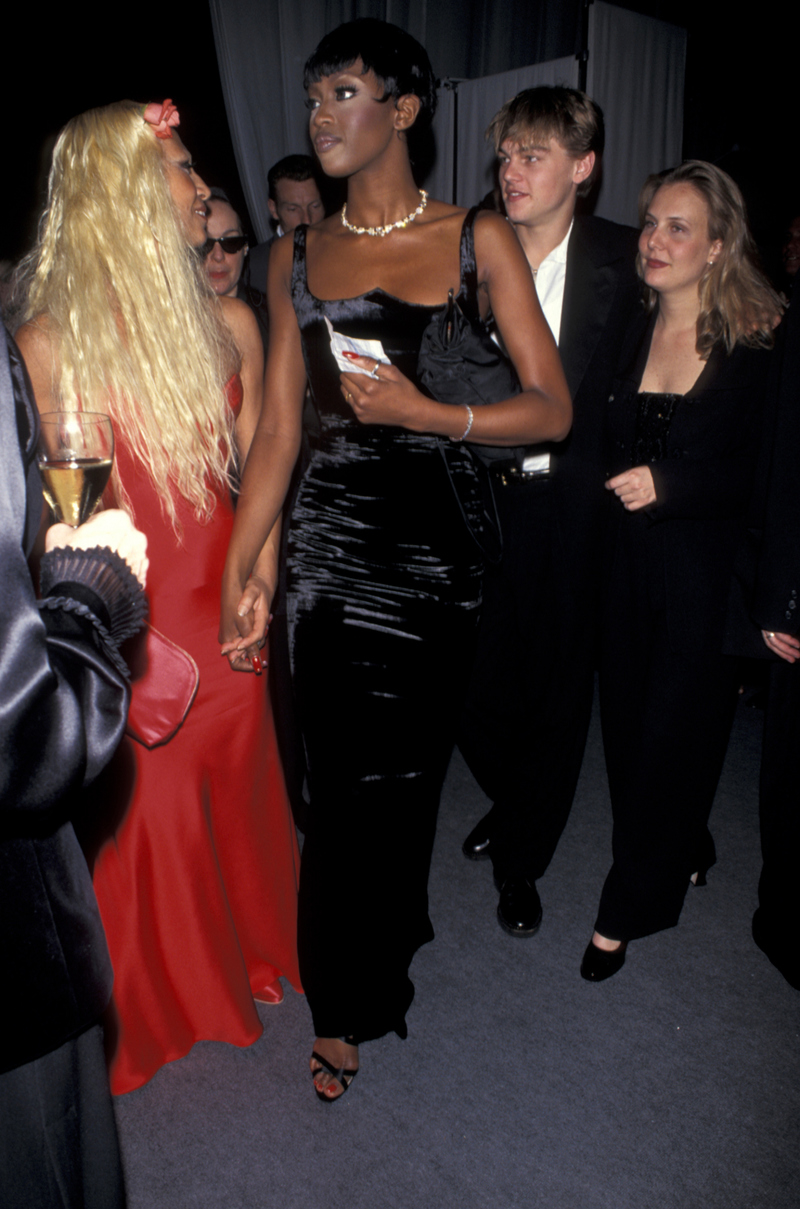 It's been rumored that Campbell and DiCaprio were in a fling at the time, which seems to be true based on what the many photos of the two suggest. Despite having some romantic involvement together, Campbell and DiCaprio never actually dated seriously. We have no idea how anyone can resist dating a supermodel on the level of Naomi Campbell, but we'll give the young actor the benefit of the doubt and chalk it up to teenage foolishness.
Natasha Henstridge

Leonardo DiCaprio dated a whole lot of models in his few decades of acting. One example of a popular model (and actress) that he used to date is the beautiful Canadian blonde, Natasha Henstridge. Although appearing in various films, Henstridge never really made her impact as an actress, as her skills seem to have centered around the modeling industry. She was married to Damian Chapa, an American actor and also Darius Campbell-Danesh, a Scottish singer and ambassador for The Prince's Trust.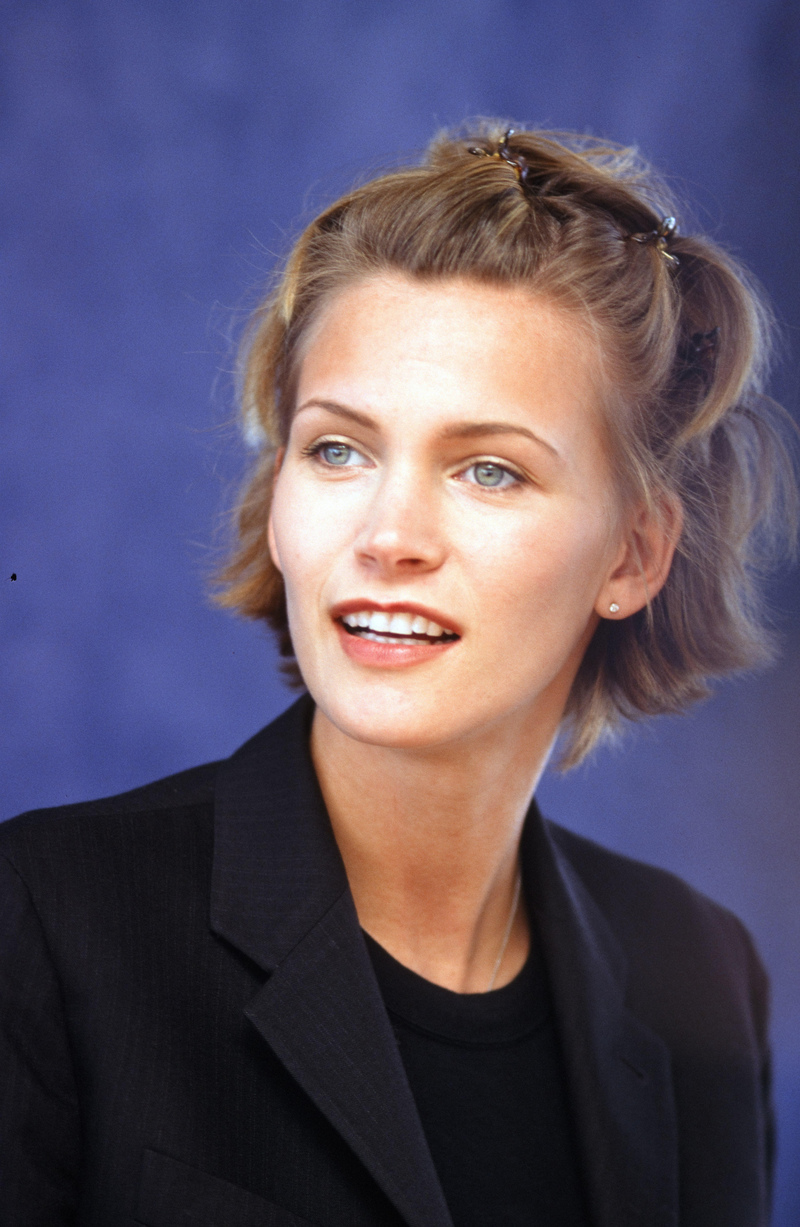 Somewhere between her two husbands, Natasha Henstridge was introduced to DiCaprio, who was on his way to massive stardom after the recent release of James Cameron's Titanic. The two began dating and tabloids went nuts over them, although they never publicly talked about their romance, which left the media and fans with mostly speculations. We can see how the two would have made a stunning couple with their matching baby-blue eyes.
Bijou Phillips

DiCaprio has dated some of the most highly acclaimed actresses and models of the time, but he also had a very varied taste when it came to the looks of his partners. Bijou Phillips is one of his most unique dates and has a career as an actress, model and singer. She's currently married to Daniel Peter Masterson, an American actor who you might recall from That '70s Show, but dated none other than Leonardo DiCaprio many, many years before that.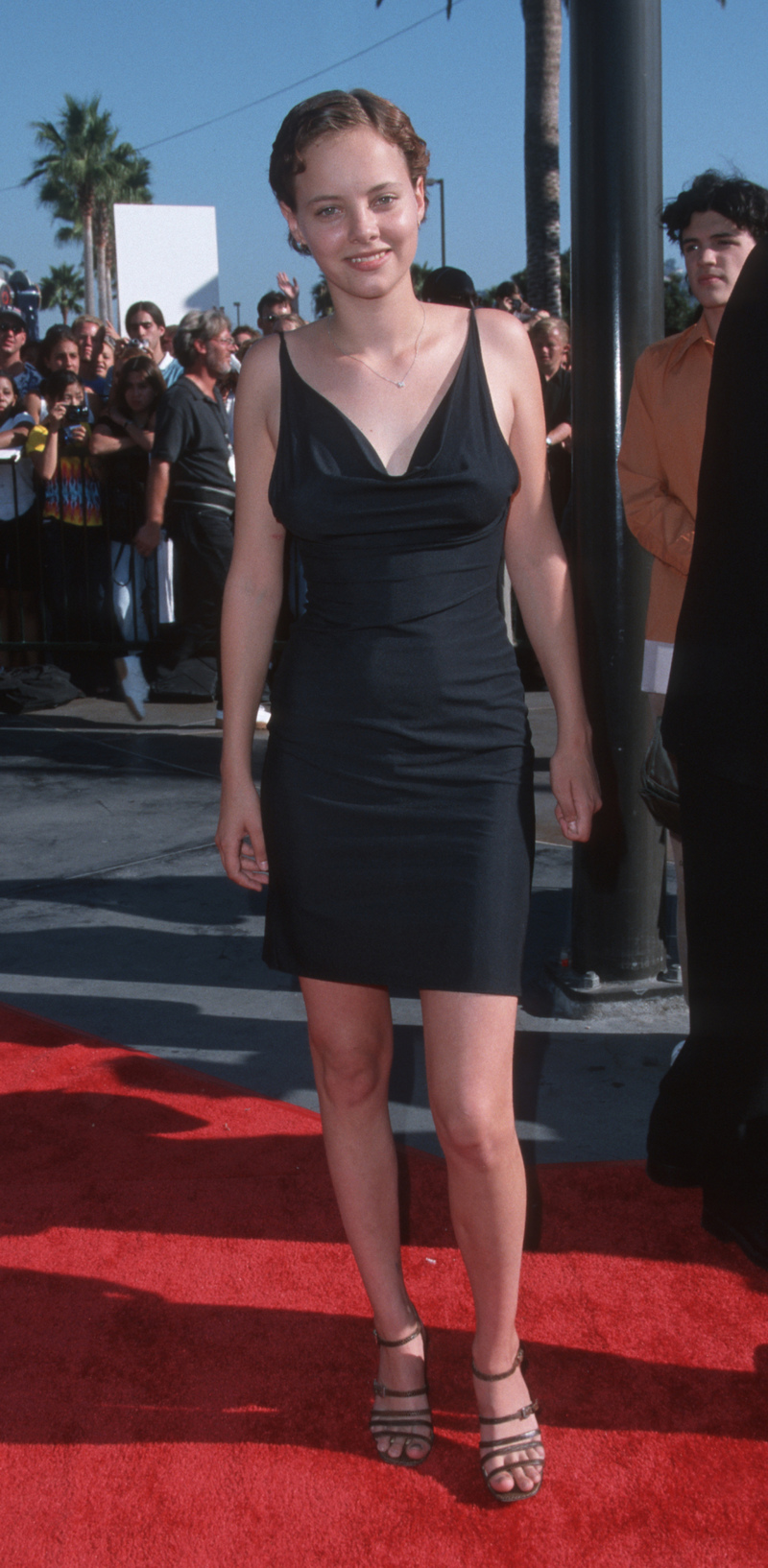 Bijou Phillips' acting career got a great start thanks to the young actor, who helped connect her with James Boback, the director of Black and White, a film that launched the young models' career. You can see in the picture just how different she was than the typical DiCaprio Girl, which might be the reason why they only lasted as a couple for a very short amount of time.
Trishelle Cannatella

Let's face it, if there's one type of lady that you know DiCaprio is interested in, it's artistic, young, tall blonde women with beautiful faces and perfect bodies. That might be a tall order for most guys, but when you're an A-list celebrity with one of the most recognized faces in the world, it's basically your average lady. Trishelle Cannatella, one of the actor's earlier dates, became known primarily for her appearance in the reality show The Real World: Las Vegas, where a group of diverse strangers try to live together in Vegas.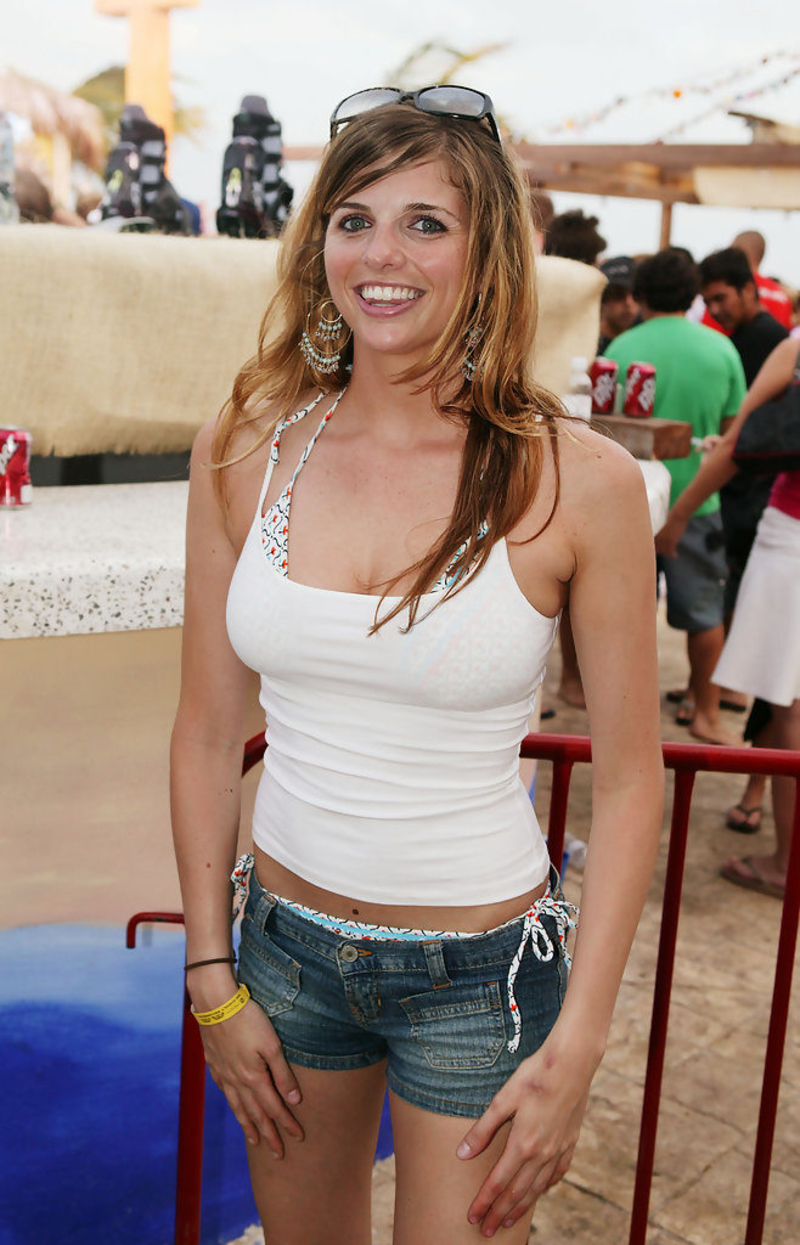 The actress, poker player, and Playboy model disappeared from the media's attention shortly after and has not been acting in many years. She dated DiCaprio during the height of her fame when she appeared on reality shows such as The Surreal Life, Kill Reality, Punk'd and Fear Factor. The two eventually broke up and we're happy to say that Trishelle Cannatella was married just two years ago to John Hensz.
Kidada Jones

Kidada Jones was seen in the late '90s walking in shorts with her potential boyfriend, Leonardo DiCaprio. The two allegedly began dating shortly after her engagement with rapper Tupac Shakur was ended due to the tragic fact that he had been gunned down and passed away. It's possible that she was just using DiCaprio as her rebound guy in order to deal with the loss of her fiance, or maybe she actually hoped that the young actor and her would begin their own true love story. Either way, eventually the two stopped appearing together and DiCaprio soon began his serious relationship with Gisele Bundchen, who's currently the wife of legendary quarterback Tom Brady.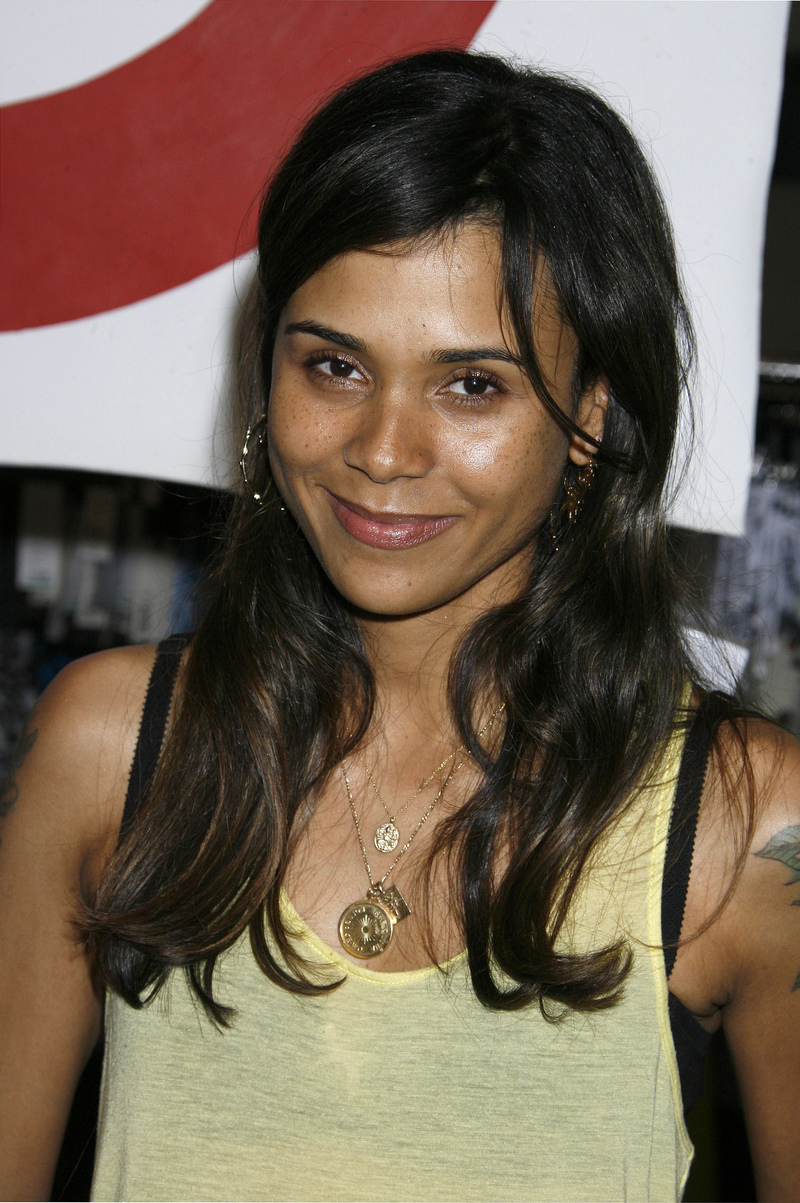 Jones is an actress, model, and fashion designer. Unfortunately, she has not been married or engaged since her 1996 engagement to Tupac Shakur, except for a short three-year marriage to Jeffrey Nash from 2003 until 2006. It's hard to settle after dating a guy like DiCaprio, so we can definitely understand her plight. By the way, she also dated rapper LL Cool J, also known as Sam Hanna from the popular crime show NCIS: Los Angeles.
Eva Herzigova

Another short fling for Leonardo Dicaprio happened in the late '90s when he was introduced to the Czech-Italian supermodel and actress Eva Herzigová at the film premiere of The Man in the Iron Mask, an underrated action drama with Dicaprio who stars in a dual role. Their fling was a short one, something that has become expected when you see DiCaprio starting up a romance with someone. It's unclear whether Leo is the one who usually breaks up with these models and actresses or if he's just not marriage material, we have a hunch that it's probably the former.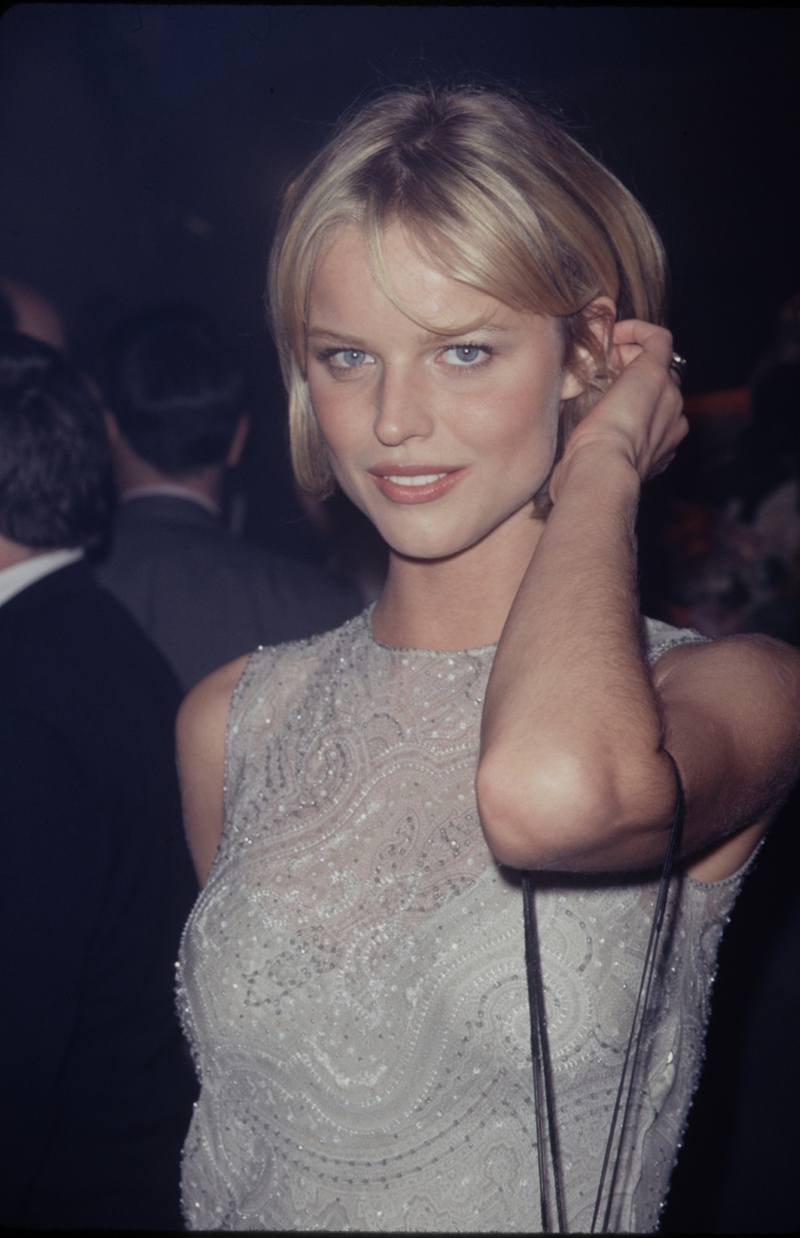 Herzigová was born in the Czech Republic and began her modeling career at age sixteen after winning a beauty contest in prague. She was married to Tico Torres, Bon Jovi's drummer from 1996 until a year before meeting DiCaprio. She has since gone on to have three sons and still appears in various fashion projects. The model was pictured with young Dicaprio in some pretty intimate moments when the two were together.
Bar Refaeli

One of the most public relationships that Leonardo DiCaprio had ever had was with the beautiful Israeli model Bar Refaeli. The two met at a Sports Illustrated party in Las Vegas just shortly after Dicaprio and Gisele Bundchen had broken up their (relatively) long relationship. Perhaps he was somewhat saddened by the ending of the relationship and was looking for another beautiful blue-eyed model to replace his previous love with. The two dated on and off from 2005 and up to 2011 before officially breaking up their relationship.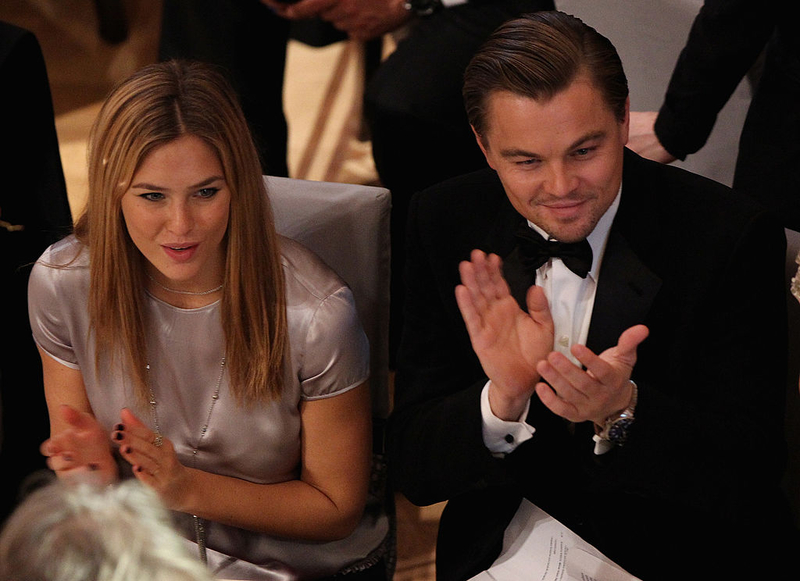 Bar Refaeli is perhaps one of the most popular people to ever come from Israel. She is the most internationally successful model to ever come out of the small country and has recently co-hosted the media frenzy that was the 2019 Eurovision which took place in Tel Aviv, Israel. She has two children and is currently married to Adi Ezra, an Israeli billionaire who made his fortune as a businessman. Despite their relationship between DiCaprio and Refaeli being a bit rocky, it was still one of the most popular pieces of news in Israeli tabloids at the time.
Anne Vyalitsyna

Dicaprio and Bar Refaeli didn't have the most stable of relationships. in the six years they had dated, the actor had found himself with various other women that ironically look almost exactly like his then on-again-off-again girlfriend. One of these women was Anne Vyalitsyna, a Russian American model who is best known for appearing in Sports Illustrated Swimsuit Issues from 2005 to 2014. They were often seen vacationing in glamorous locations such as Ibiza. The two were mostly a fun fling as Leo eventually returned to Bar Refaeli.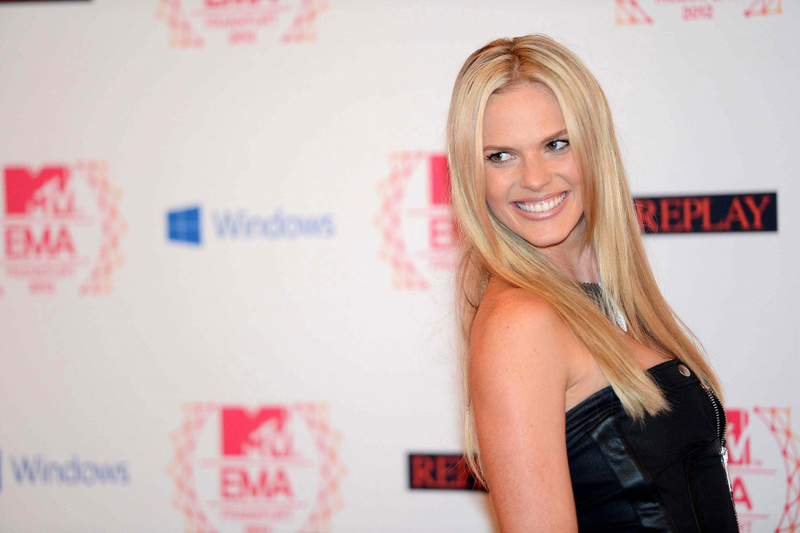 Nowadays Anne Vyalitsyna is engaged to Adam Cahan, the former Senior Vice President of Yahoo!'s mobile department. She has a very interesting life that includes doing marathons and volunteering to help people with disabilities. Vyalitsyna had also dated Adam Levine from 2002 to 2011 and used that connection to appear in two of his band's (Maroon 5) music videos, with the most popular one being Misery.
Blake Lively

It seems that Leonardo Dicaprio has dated just about everyone in Hollywood, which means that it was bound to happen that some of his exes would eventually marry yet remain in the same Hollywoodian circles. Blake Lively, whom he dated in later years, is just one example of this as she is currently married to the very talented actor Ryan Reynolds and shares three children with him. While some would consider this to be an upgrade, we wouldn't want to hurt Leo's feeling so let's just say we're glad she found someone. Blake was a lot more motherly than most of Leo's previous girlfriends and reportedly used to make him food, something which he was very grateful for. Like anyone would turn down a home-cooked meal made by Blake Lively.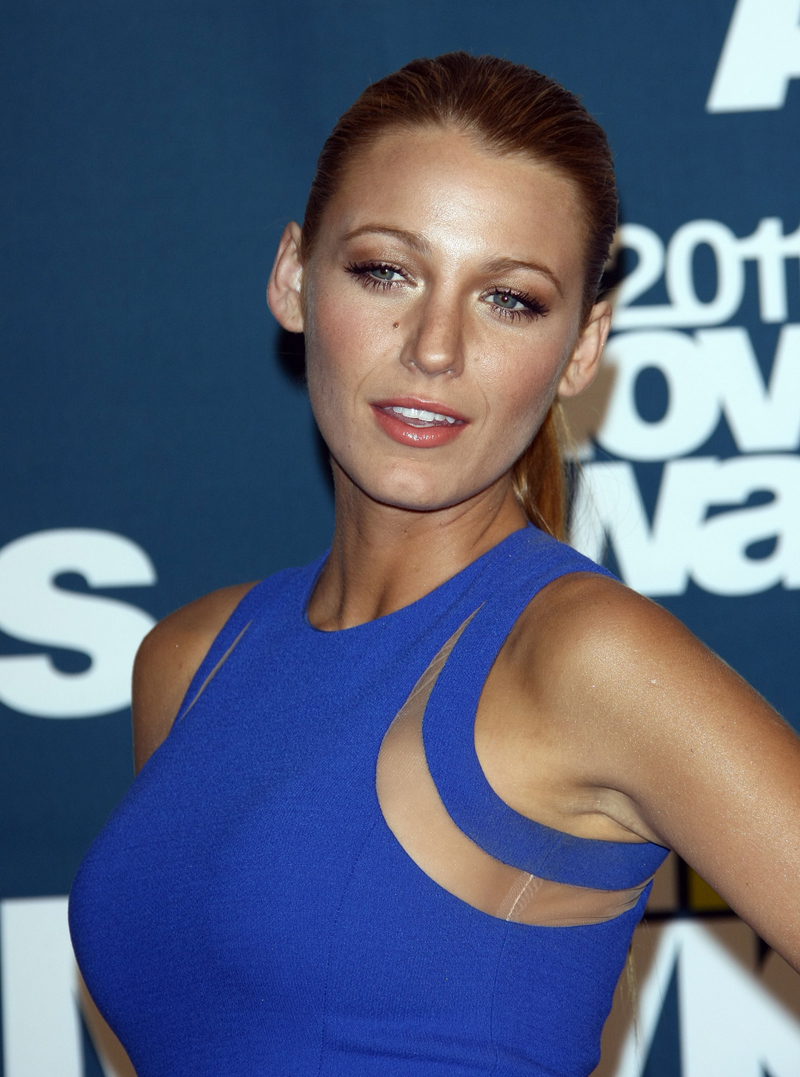 Lively is best known for her role as Serena van der Woodsen in the CW drama Gossip Girl. She also starred in various other films but is mostly known today for being the wife of Ryan Reynolds. The couple lives with their three children in Pound Ridge, New York, in Westchester County. She definitely looks like a classic match for DiCaprio with her long legs, blonde hair, and beautiful eyes. Unfortunately for Leo, part of that match also meant a fairly short-lived relationship, which is exactly what happened between the two.
Gisele Bundchen

One of the only cases where it really appeared like Leonardo DiCaprio might actually finally settle down with someone was during his relatively long relationship with supermodel and activist Gisele Bundchen. Leo dated the Brazilian supermodel from 2000 to 2005, until she decided to break up with him after feeling like their relationship was causing her more harm than good. She claims to have been drinking a lot at the time and doing drugs while living a shallow and depression filled life.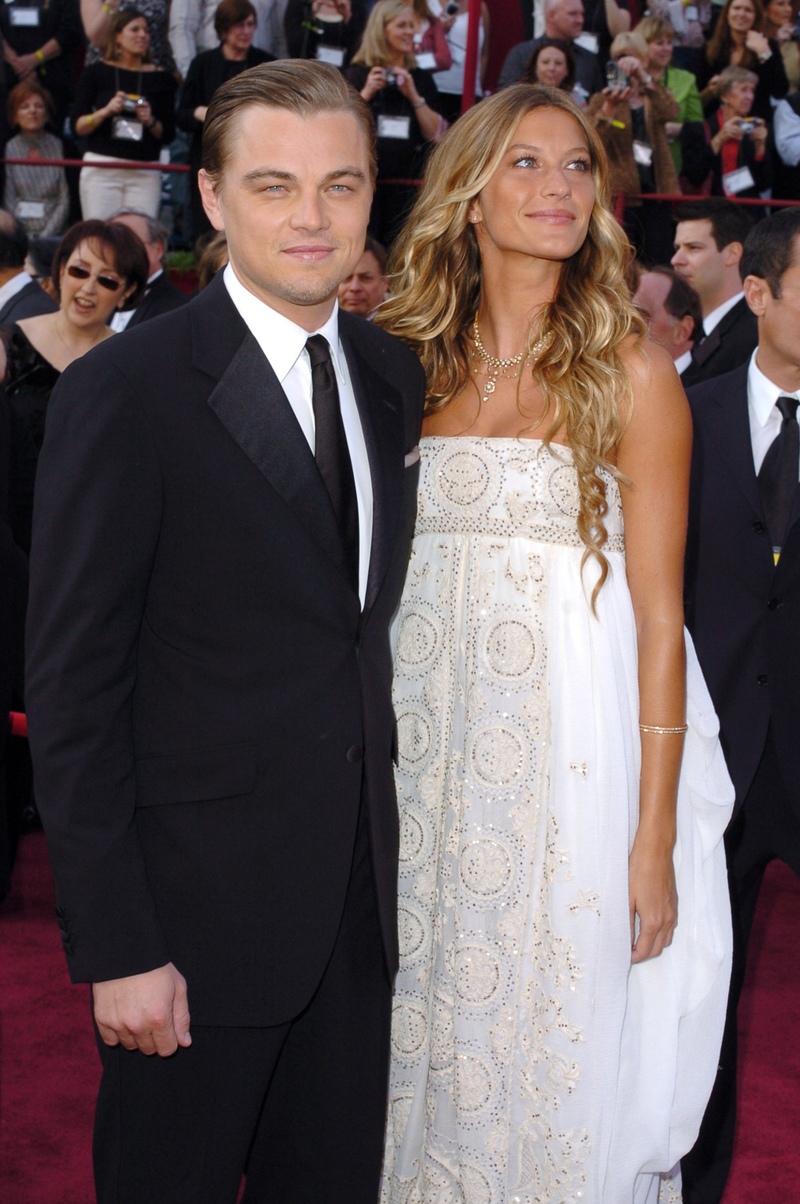 Gisele Bündchen started her modeling career at age 14 when she was discovered by a modeling agency and went on to become one of the highest-earning models in the world. Her claim to fame as a model was becoming a Victoria's Secret Angel between 2000 and 2007. Despite living a personally troubled life full of anxiety and depression, she eventually found her love with legendary quarterback Tom Brady. They are one of the media's favorite couples and are an inspiration to many. Tom Brady and Gisele are currently worth almost $600 million together and have two amazing children and one stepchild together.
Helena Christiansen

Leonardo DiCaprio and former Victoria's Secret Angel and beauty queen Helena Christensen began dating shortly after the actor starred in his iconic Romeo + Juliet film. Leo was really starting his rise to fame as a Hollywood actor at the time and was actually less popular than Christensen had been. The two shared a short relationship together in 1997 that ended in just about the same manner and time frame of his other relationships. Fans and tabloids hoped that the Leo and Helena would last a little longer, since the two had shown quite a lot of potential together, but alas, you shouldn't keep your dating hopes high when it comes to DiCaprio.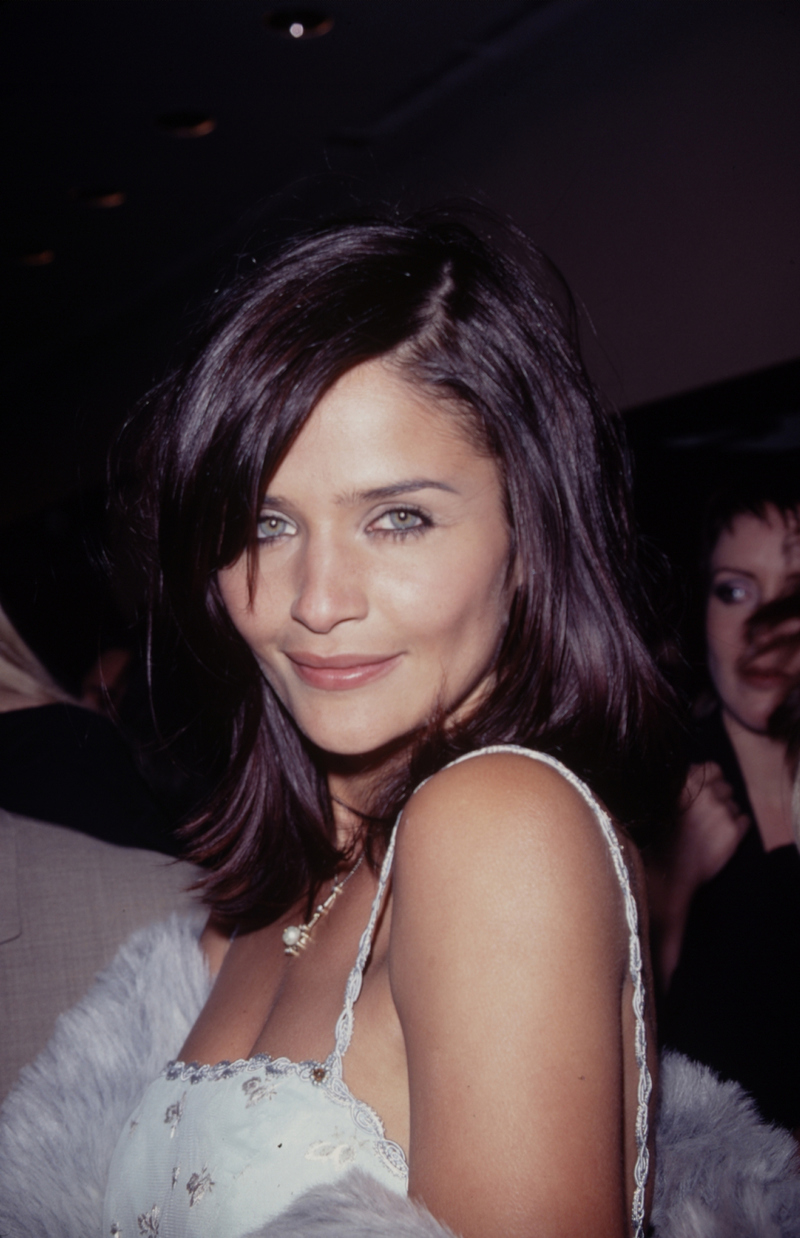 Christensen is still modeling and has also become a businesswoman and photographer in recent years. She's also an avid climate change awareness activist, which means there's a chance she and the DiCaprio might yet cross paths again someday. She has since dated Australian musician Michael Hutchence, popular actor Norman Reedus (known mostly from his role as Daryl in AMC's The Walking Dead), and even the Interpol singer Paul Banks for a total of seven years. Helena is also quite unique in her choice of cars, choosing to exclusively drive a Morris Minors.
Madalina Ghenea

Shortly after breaking up with Bar Refaeli, Leonardo Dicaprio was quickly found with a new actress and model, this time it was the Romanian beauty, Mădălina Diana Ghenea. Unlike most of his recent exes, this model was actually a natural brunette, which marked quite a different choice in his relatively non-diverse set of romantic interests. The two were seen together while DiCaprio was in Sidney filming The Great Gatsby, a romantic drama film based on F. Scott Fitzgerald's popular novel by the same name.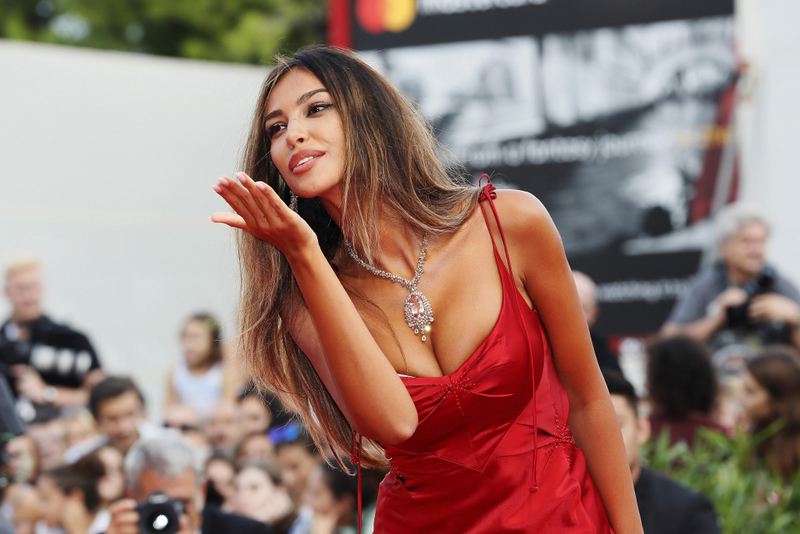 Mădălina Diana Ghenea started modeling at just 15 years old as a presenter for Italian designer Gattinoni. She has modeled in various shows all across the world, and was the face of luxury brand Vanitas up until recently. The model is fluent in Romanian, Italian and English, and has even appeared in a couple of films over the past few years.
Alyce Crawford

Many rumors began to appear of a certain Australian model visiting Leonardo DiCaprio's hotel while he was working on The Great Gatsby in Sidney, Australia. We're talking about none other than Australian Model and personal trainer Alyce Crawford, who was often seen posing with Leonardo DiCaprio in public. Although the two were never seen doing anything romantic, it was quite clear to everyone that something was going on between them, especially in these chaotic times of the actor's romantic life.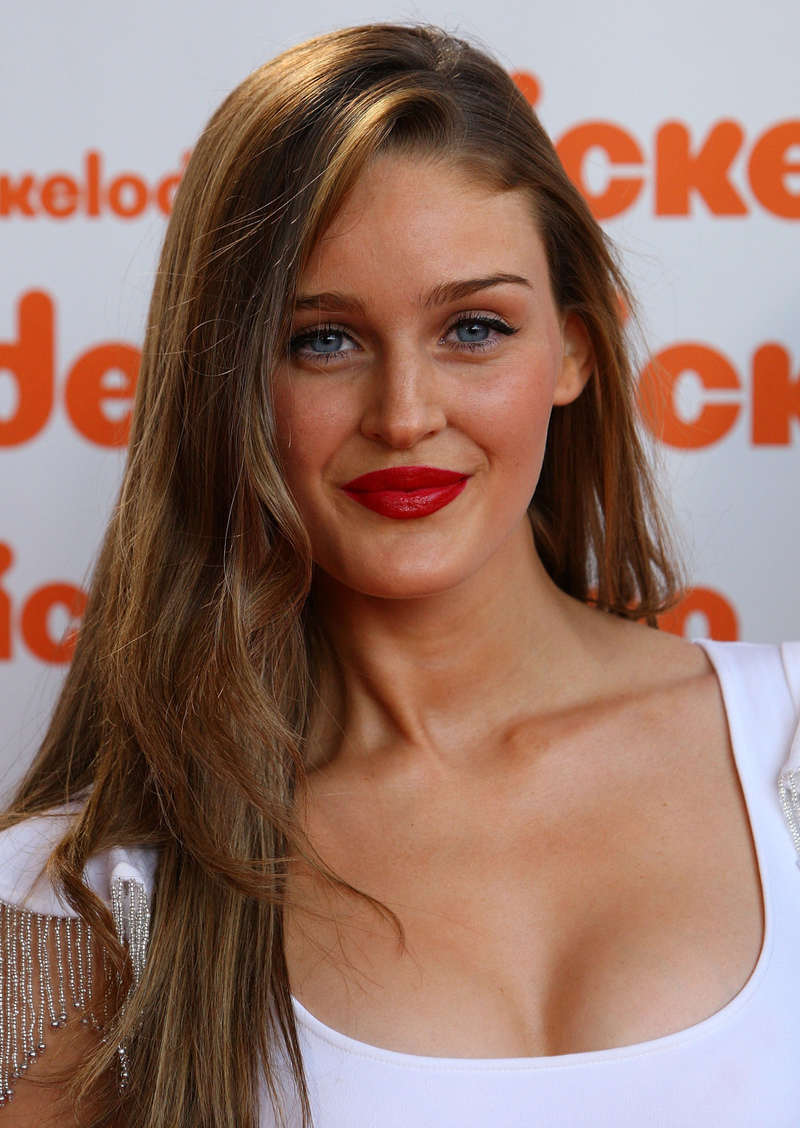 Eventually, Crawford gushed in an interview with the Daily Mail Australia that the two were just acquaintances and never actually officially dated. According to Crawford, Leo was just: "a really lovely guy". An insider told Australia's Daily Telegraph newspaper that the two were going out for about two weeks, and would often meet for hookups multiple times every week. She was quite smart in the way she managed to avoid being seen with him in public, as it helped keep everything a secret, although it would have probably helped out her career to have a few romantic pictures with the popular celeb.
Erin Heatherton

It seems that DiCaprio has dated almost all of Victoria's Secret's angels at one point or another. Leo has literally dated tens of models over his career, and that's just numbering the ones we actually know about. He's also dated Erin Heatherton, another Victoria's Secret angel who worked with the women's lingerie company between 2010 and 2013. This model had had a pretty successful start to her modeling career but ended up crashing and burning just this year after a very negative downward spiral.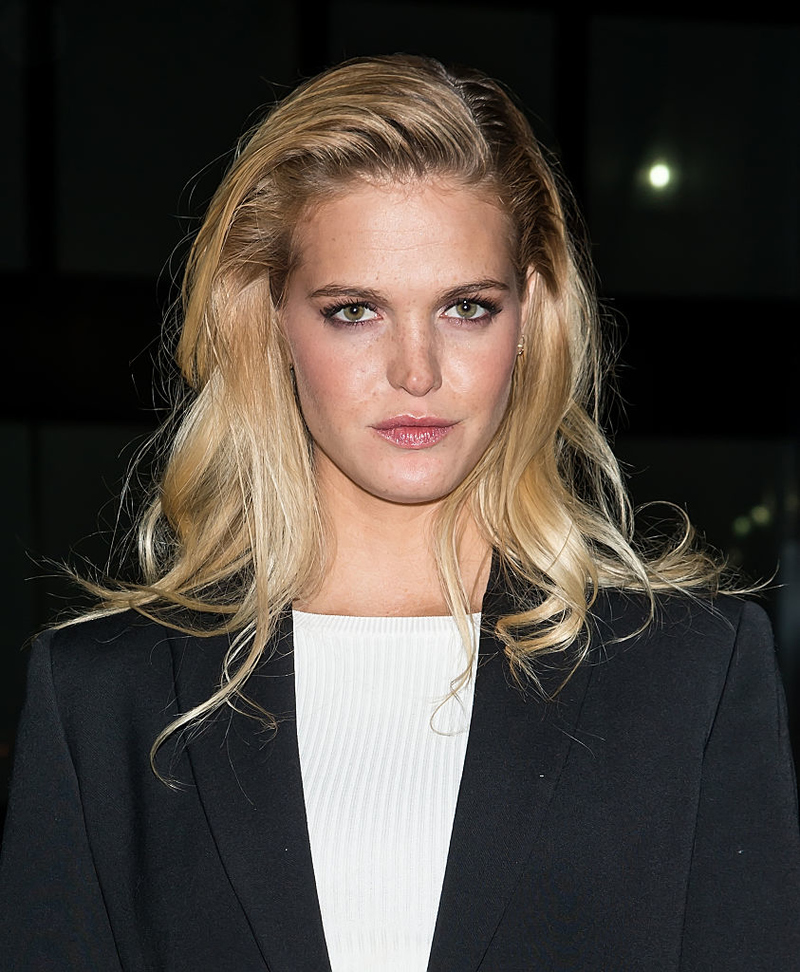 Erin Heatherton is a Jewish American model from Skokie, Illinois, and was discovered when vacationing in South Beach, Miami at the young age of 17 before being signed with her first agency. She and DiCaprio ended up dating for almost a year before splitting up in November 2012. Despite having a relatively successful modeling career, it seems that Heatherton didn't conduct herself financially as well as she could have, because in April 2019 she filed for bankruptcy, claiming to be more than $500,000 in debt and having made less than $3,000 this year. It seems that her career didn't really take off after Victoria's Secret job was over, and perhaps she didn't really find her way after it.
Miranda Kerr

One of Leo's most successful former girlfriends was Miranda Kerr, a popular Australian model, and owner of KORA Organics, an organic skincare company. She also wrote a self-help book called "Treasure Yourself: Power Thoughts for My Generation" (which we hope contains tips on how to be one of the top 0.1% of women in terms of beauty and also how to date Leonardo DiCaprio). The model has a very luxurious list of previous dates and even found herself marrying a billionaire. Here's a shortlist of some of her romantic conquests…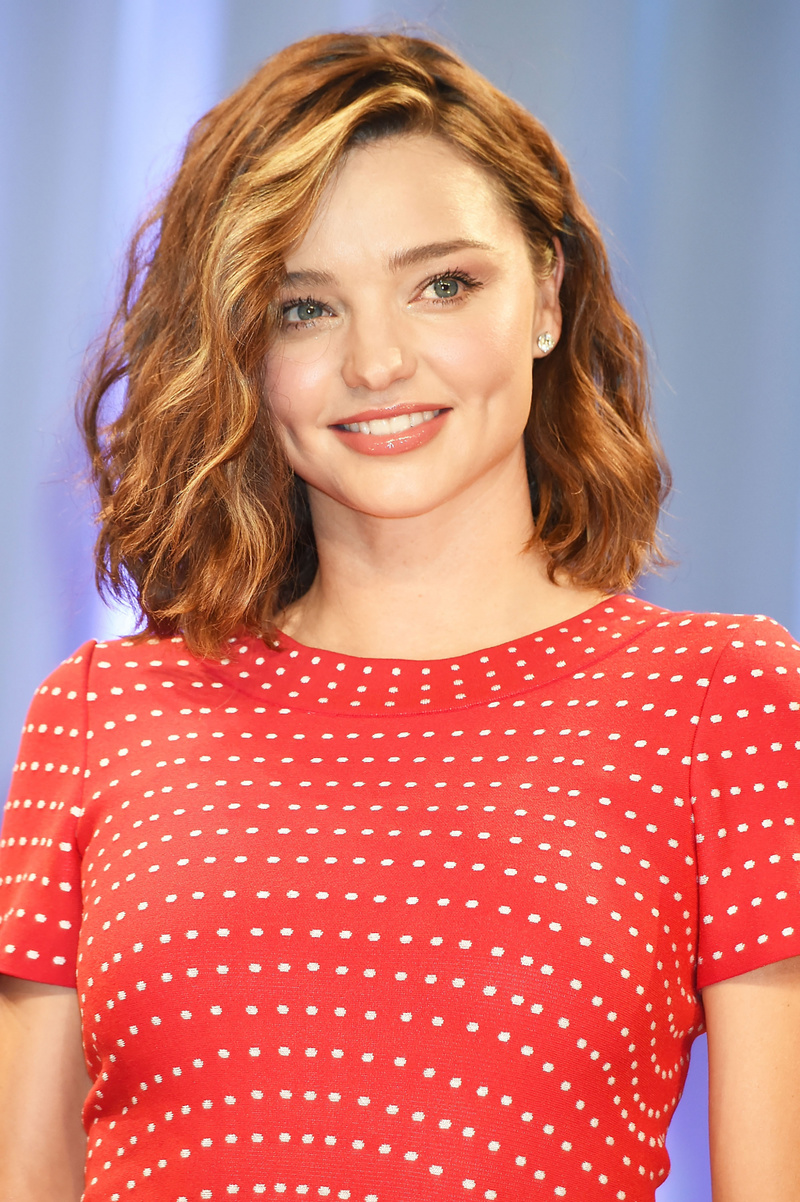 After dating Adrian Camilleri, a rich broker who was sent to prison, and Jay Lyon, the lead singer of the band Tamarama, she began dating popular English actor Orlando Bloom, who you may recall as Legolas from Lord of the Rings and Will Turner in Pirates of the Caribbean. The two became engaged in 2010 and got married, but got divorced just three years later. Kerr claims to be bisexual, although she never publicly dated any women. She did date DiCaprio somewhere in between these rich and successful guys but eventually settled on marrying billionaire co-founder of Snapchat, Evan Spiegel. The two have three children and live in Brentwood, Los Angeles.
Kat Torres

After his relationship with Brazilian supermodel Gisele Bündchen ended in 2013, Dicaprio dated Kat Torres, another Brazilian model who was more than happy to share details about their romance with the world. Torres became a model when she was just seven years old and turned it into her full-time career at age 14. She's an avid supporter of animal rights and environmental protection and donates much of her income to organizations such as the WWF, Greenpeace, PETA , Care2 and ASPCA. She currently lives in Los Angeles and considers herself a businesswoman, writer, entrepreneur and philanthropist.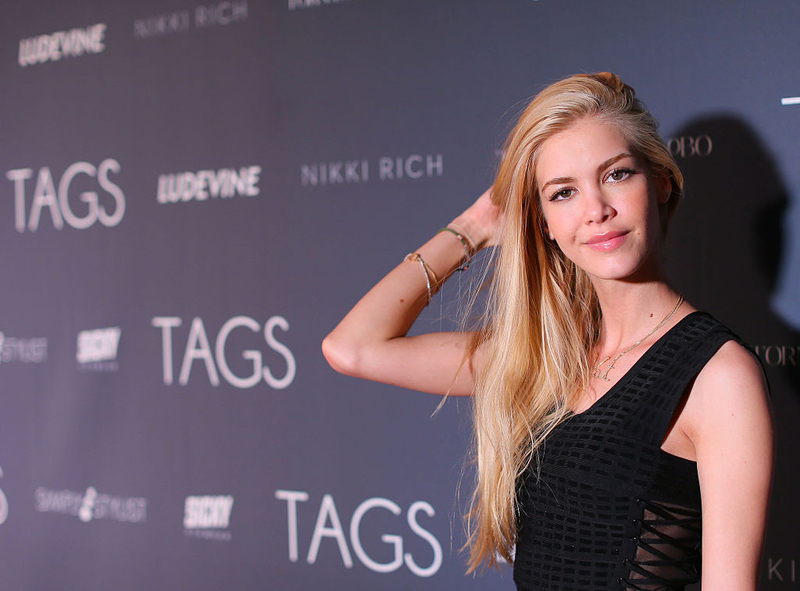 Kat Torres offers life coaching at affordable rates on her website, where you can presumably ask Torres about her short-lived romance with Dicaprio. Kat also has her own YouTube channel with over 350,000 subscribers, where she has shared many self-help tips and vlogs in her native language. The 27-year-old woman looks like she has a very interesting and successful career ahead of her, although her potential for a future with Leonardo DiCaprio is appearing slimmer by the day.
Alesia Riabenkova

When you date a lot of women, especially those who come from the glamorized entertainment industry of Hollywood acting and modeling, you're bound to stumble on some wacky women. Alesia Riabenkova may not be crazy, but she certainly has a lot of drama surrounding her. This ex of Leonardo Dicaprio was also the girlfriend of Gerard Butler at one time.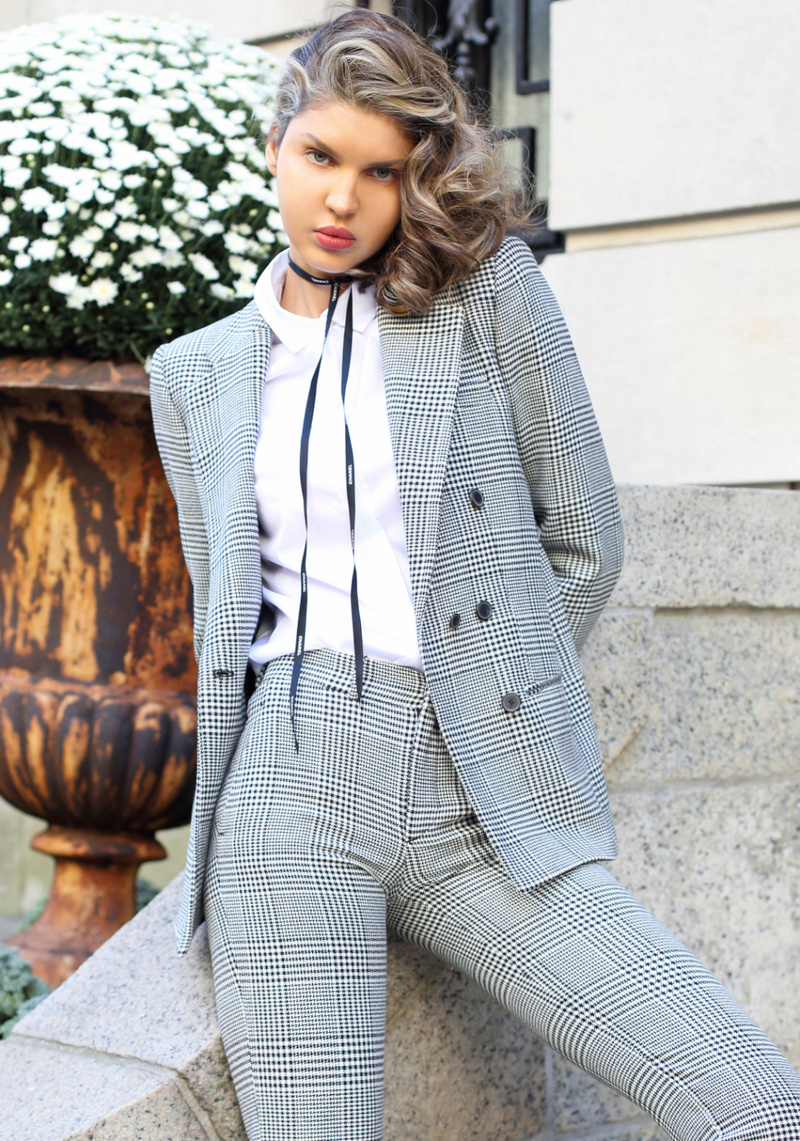 Alesia Riabenkova is mostly known today for an astonishing news story in which the model accused a photographer of getting her pregnant during a rape. However, these allegations collapsed when the DNA evidence showed the reporter was not the father. It's a good thing DiCaprio dated her before these allegations had ever emerged, as he has been quite clear of any controversy despite dating so many women. The Latvian born model will probably not see a lot of work from Hollywood in the coming years, mostly because fashion companies tend to stay away from women who are considered "troubled". It's not a surprise then that the Dicaprio-Riabenkova relationship was nothing but a short bleep on the iconic actor's romantic resume.
Toni Garrn

Right after his problematic relationship with Alesia Riabenkova, Dicaprio moved on to date Toni Garrn, the German-born Calvin Klein model, Hollywood actress and self-titled humanitarian. Garrn worked with both Calvin Klein and Victoria's Secret and even played in a couple of films. She became an ambassador for Plan International's global Because I am a Girl campaign, whose goal is to help eliminate gender inequality worldwide. She also founded the Toni Garrn Foundation, which seeks to help women's rights and advocate for gender equality.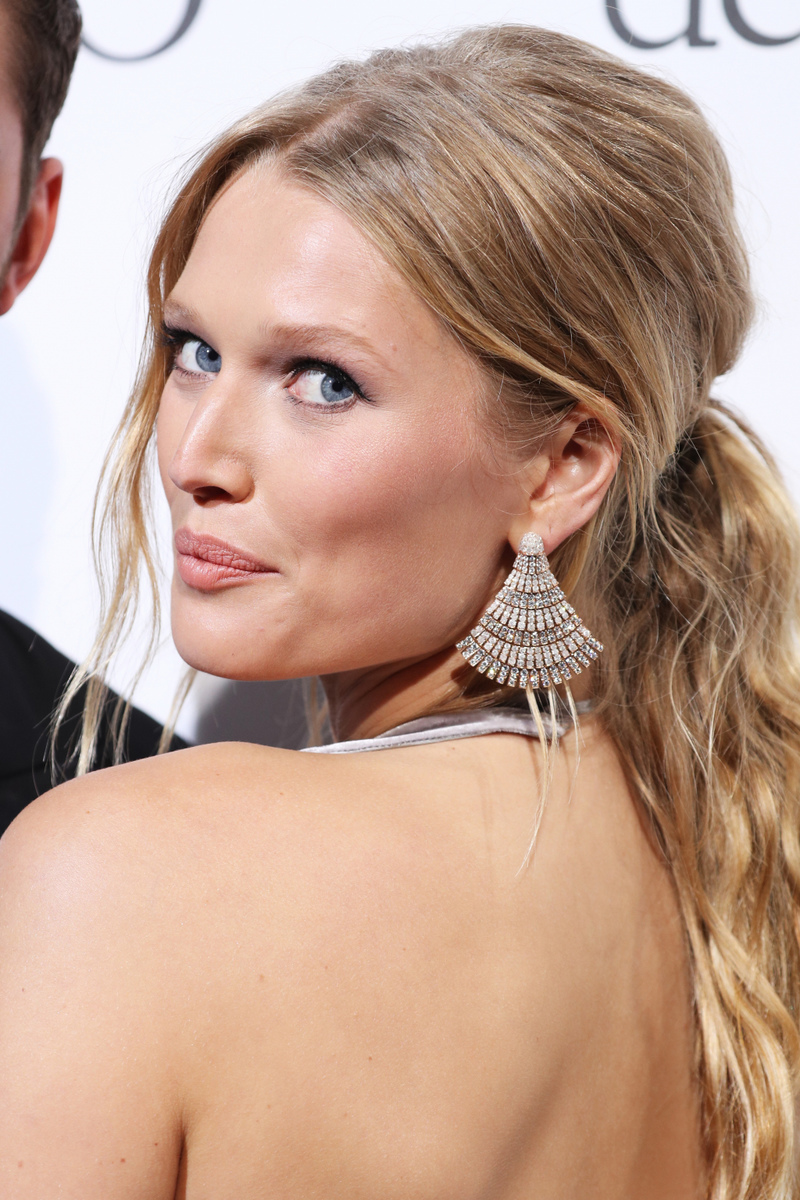 DiCaprio and Garrn dated on and off through 2013 and 2014. Perhaps this was the actor's was of filling the void left by former girlfriend, Bar Refaeli, who happens to look very similar to Garrn. Leo and Toni didn't quite manage to make things stick and left the on-and-off relationship which lasted for about a year. In a stunning turn of events, Leo was seen in 2017 walking hand in hand again with Garrn, as the two presumably got back together for a short time before splitting up again. You can really tell the look of pride on Toni Garrn's face as she took the bachelor out for a walk, she was grinning from side to side while he held his head down in shame. The model has over 1.5 million Instagram followers, and it seems her modeling career will only get better for her from now on.
Katie Cleary

Katie Cleary considers herself a model, actress, philanthropist and filmmaker, and spends much of her time helping improve animal welfare. It seems that the philanthropist part might not be so accurate, as it literally means "lover of people". Apparently, the celebrity was caught getting herself all nice and cosy with Leonardo Dicaprio in the Cannes 2014 festival while she was still married to her then-husband, Andrew Stern. It has been rumored that she also had some fun at that same event with "Entourage" star Adrian Grenier. This and probably many other events resulted in her husband, Stern, committing suicide mere weeks after the event.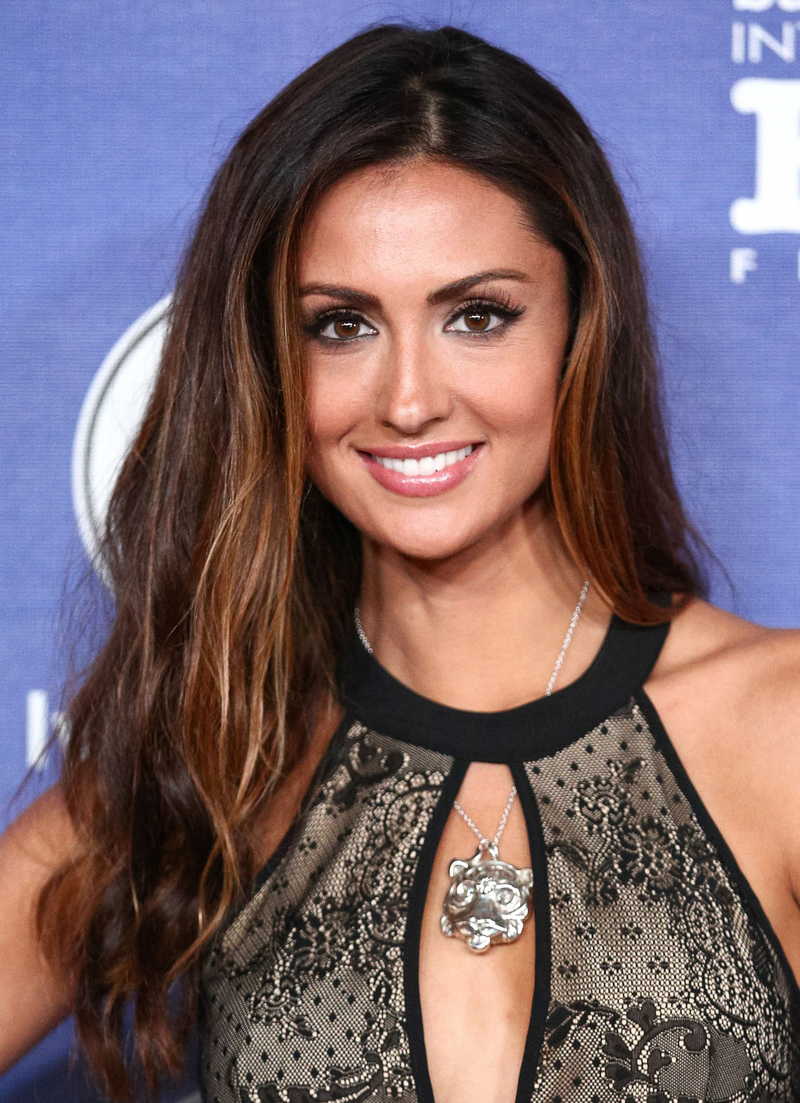 Cleary ended up receiving exactly nothing in inheritance from her husband's estate, which all went to her late husband's parents. Katie runs an animal charity and the two (Leo and Katie) probably got together over their shared passion for the environment and animal rights, but perhaps it would have been better to also think of the rights and needs of those closest to her. After the whole tragedy had run its course, the actress continued her life as usual and is currently working as a Netflix producer. Clearly also founded World Animals News, a website that shares all the latest in animal updates worldwide.
Demi Moore

Young Demi Moore was considered one of the hotties of Hollywood back in the '80s and married stars such as Freddy Moore, Bruce Willis, and even Ashton Kutcher. All of the successful actresses' marriages dissolved after 3 to 6 years, and Dicaprio just happened to be somewhere in between Willis and Kutcher. The then-young actor met with Demi Moore for a few late-night dates, and in a picture that looks like something from a movie scene (it was captured just after the actress finished filming "G.I. Jane" where she shaved her hair) DiCaprio was clearly looking a bit uncomfortable and perhaps even in pain, as he wasn't used to dating women older than him, especially those without long blonde hair.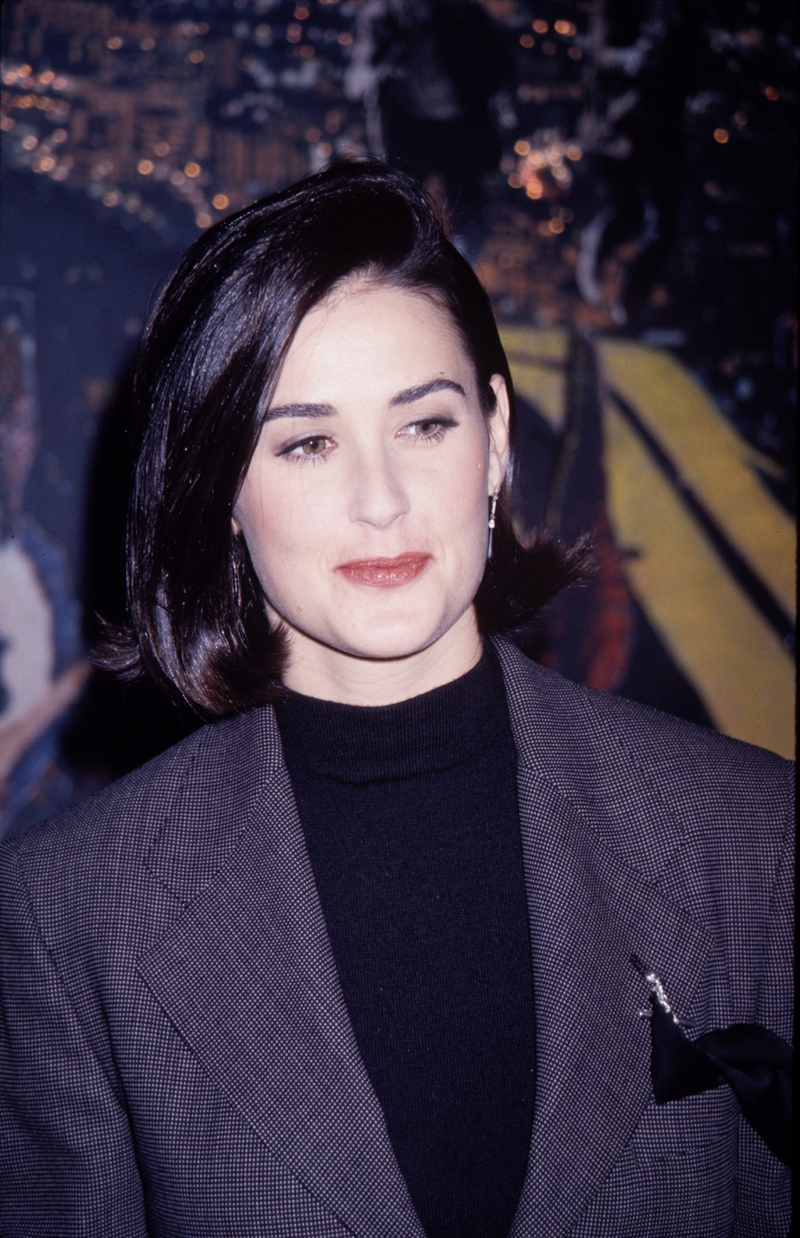 This cougar didn't manage to catch DiCaprio, and the two dissolved about as quickly as the foams in their late-night lattes. Moore was considered quite a big-time actress in the '80s and '90s, and went on to break many records including being the highest-paid actress in history when she received $12.5 million for her role in the 1996 black comedy "Striptease". She then went on to act in various films including G.I. Jane, Charlie's Angels: Full Throttle, Margin Call and many more, although nothing managed to top her fame from the '90s, which was certainly her best decade. Since then, the actress has focused much of her time to supporting charities and doing work to promote animal rights and attempting to disrupt child trafficking.
Rihanna

It's been believed for a long time that Leonardo DiCaprio had a thing going with Rihanna. The two were often seen together at clubs and rumors were starting to emerge that perhaps something was happening behind the scenes. Skeptics thought that there was likely too much divide between the two, as they came from very different backgrounds and Rihanna, being the extremely dominant and power-savvy woman she was, lacked a certain kind of "passiveness" that is often associated with the models and actresses DiCaprio usually dates. After a while, the press discovered that indeed, the two were not dating. Instead, they found out that Rihanna had been linked to on of Leonardo's friends, and not the actor himself.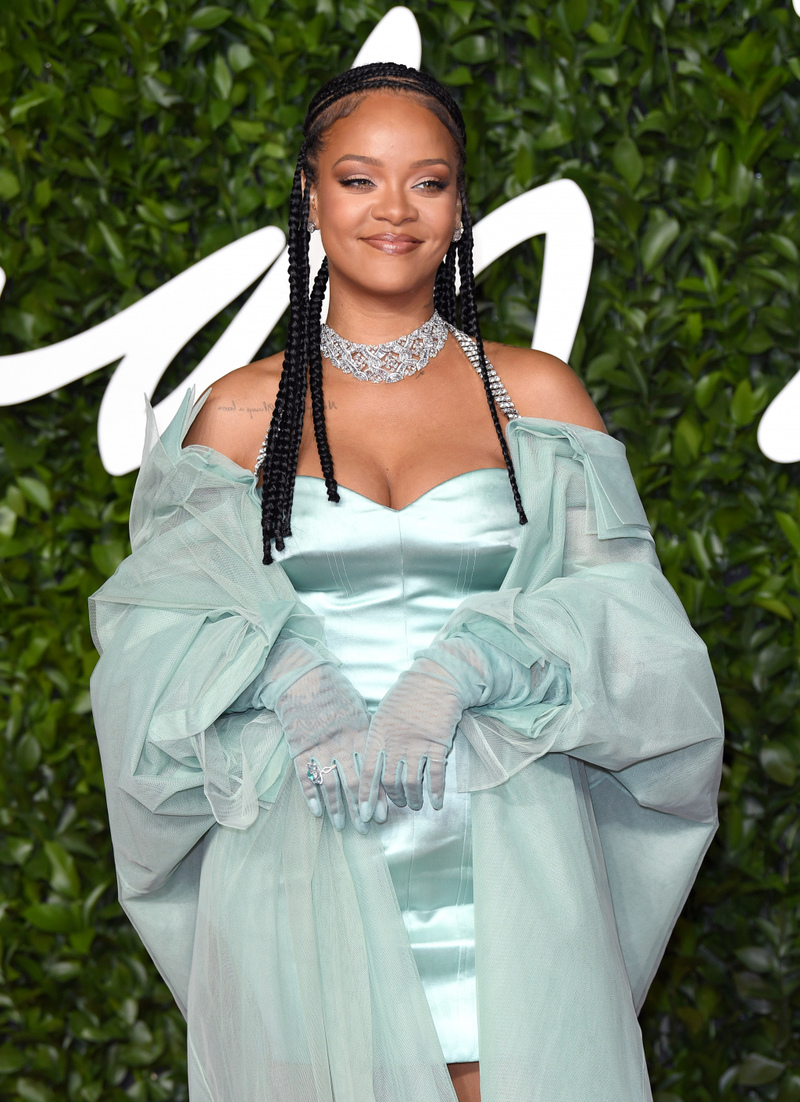 Rihanna dated Drake on and off from 2009 until 2016, although she was also involved at the time with Chris Brown. She is currently dating Saudi businessman Hassan Mohammed Abdul Latif Jameel, he currently serves as the Deputy President and Vice Chairman of a Saudi Arabia's family conglomerate called "Abdul Latif Jameel", which is said to be worth multiple billions of dollars.
Kelly Rohrbach

It wasn't really a big surprise when fans of Leonardo DiCaprio and Kelly Rohrbach found out that the two lovebirds had split up. They started dating while in New York and were often seen holding hands and smooching in public, but their tight work schedules meant that they were spending too much time apart. In Hollywood terms, this probably just meant that there were too many beautiful people around to be in a long-distance relationship. Both DiCaprio and Rohrbach claim that their breakup was a mutual thing, and sources have also stated that the two are still on good terms as friends and did not break up due to any third party.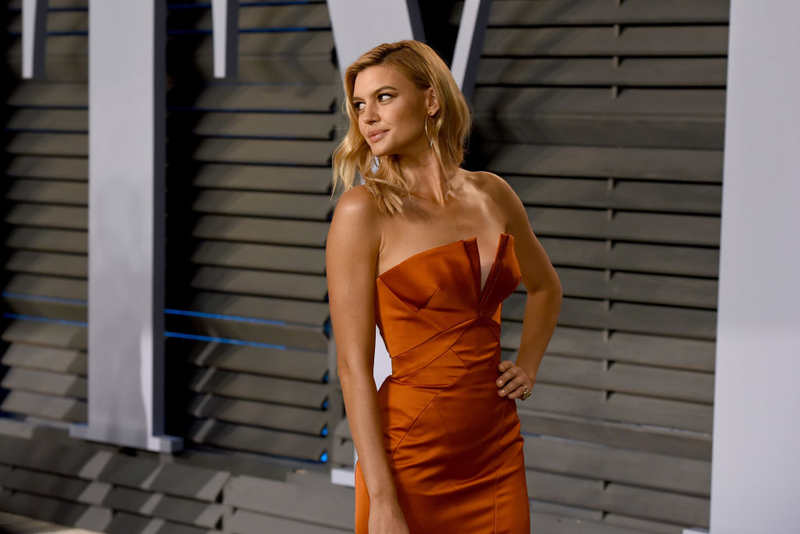 Dicaprio certainly didn't wait to start partying with hotties again though, as told by a source who said to People Magazine: "Leo partied with blondes and brunettes and male buddies including Leo's longtime friend Lukas Haas." It was about the same time that Rohrbach was slated to start filming the new Baywatch film with Dwayne 'The Rock" Johnson and Zac Efron, so we think she was in good hands during her new state of singlehood. The tagline for the new Baywatch movie was "Beaches Ain't Ready", which is what DiCaprio probably says to himself anytime he breaks up with one of his token model girlfriends.
Laura Whitmore

Fans of the German-Italian actor were surprised when they found out that DiCaprio was dating Laura Whitmore, the Irish broadcaster who was the face of MTV Europe. The two allegedly met for the first time in an awards show as DiCaprio began to court the blond into a relationship. Although she didn't flat out admit their romance, it was pretty clear to anyone looking that something was going on between Leo and Laura, as the two started appearing more and more together.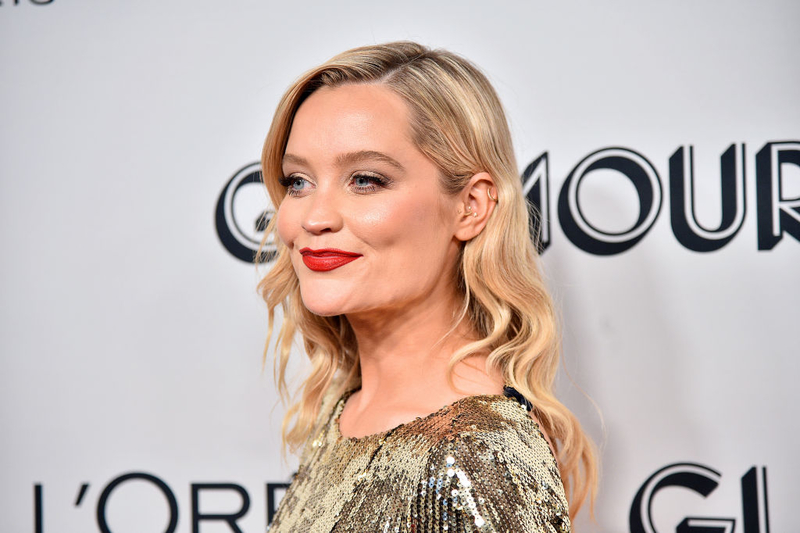 When reporters asked the Irish broadcaster about her potential romance with DiCaprio, she responded in her best non-answer and said: "Everyone was just having fun—there was a lot of dancing." Unfortunately, the two didn't exactly fit well together, and the whole ordeal ended up becoming a short fling. Meanwhile, Laura continues to host various shows and events, from the popular British reality show "Survival of the Fittest" to the 11th Irish Film & Television Awards.
Nina Agdal

Nina Agdal was seen hanging around with Leonardo Dicaprio multiple times a few years ago and the two were presumed to be dating. Agdal denied the rumors and claimed they were friends. After all, DiCaprio certainly has a lot of blonde, tall model friends. Like many of his girlfriends, the model was just 21 years old at the time, although that wasn't a problem for Leo who mostly dates in the 21 to 25 years of age zone, even today in his forties.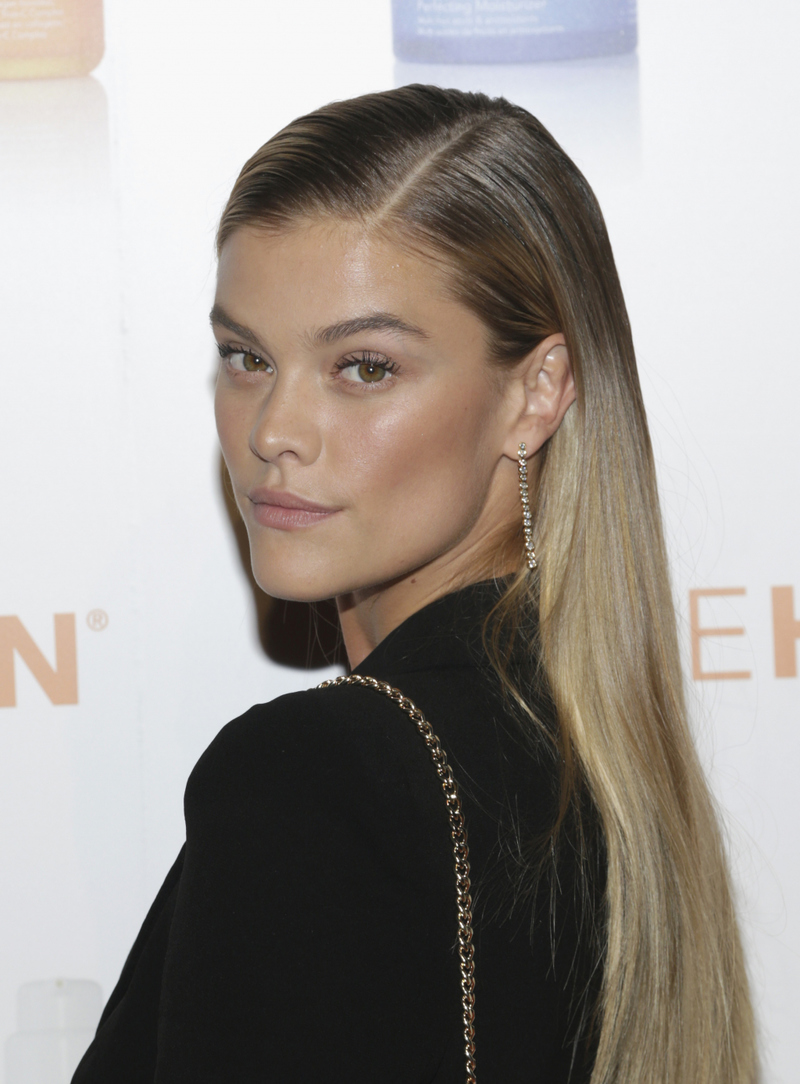 Nina Agdal is a Danish Sports Illustrated Swimsuit Model and appeared recently along with the beautiful Chrissy Teigen and Lily Aldridge in the magazine's 50th-anniversary cover. She was originally discovered by an agent while walking the street, and began her modeling career at age eighteen, for what shaped up to be the start of an incredibly fruitful modeling career. The young Danish model is currently 27 years old and based on her Instagram which has almost 2 million followers, it appears that she has a very productive modeling career ahead of her. She recently signed with IMG Models and will hopefully start showing up in magazines again soon.
Roxy Horner

When you get spotted dating models who claim to be your friends over and over again, something must be up. That's exactly why tabloids were suspecting that Leonardo DiCaprio was fooling around with Roxy Horner, as the two were seen hanging out together a little too often during a time when one of Leo's relationship was falling apart. Horner obviously denied all the rumors and claimed that the two were just friends, but as we've mentioned, that story loses a lot of its credibility when all your friends happen to be beautiful female models.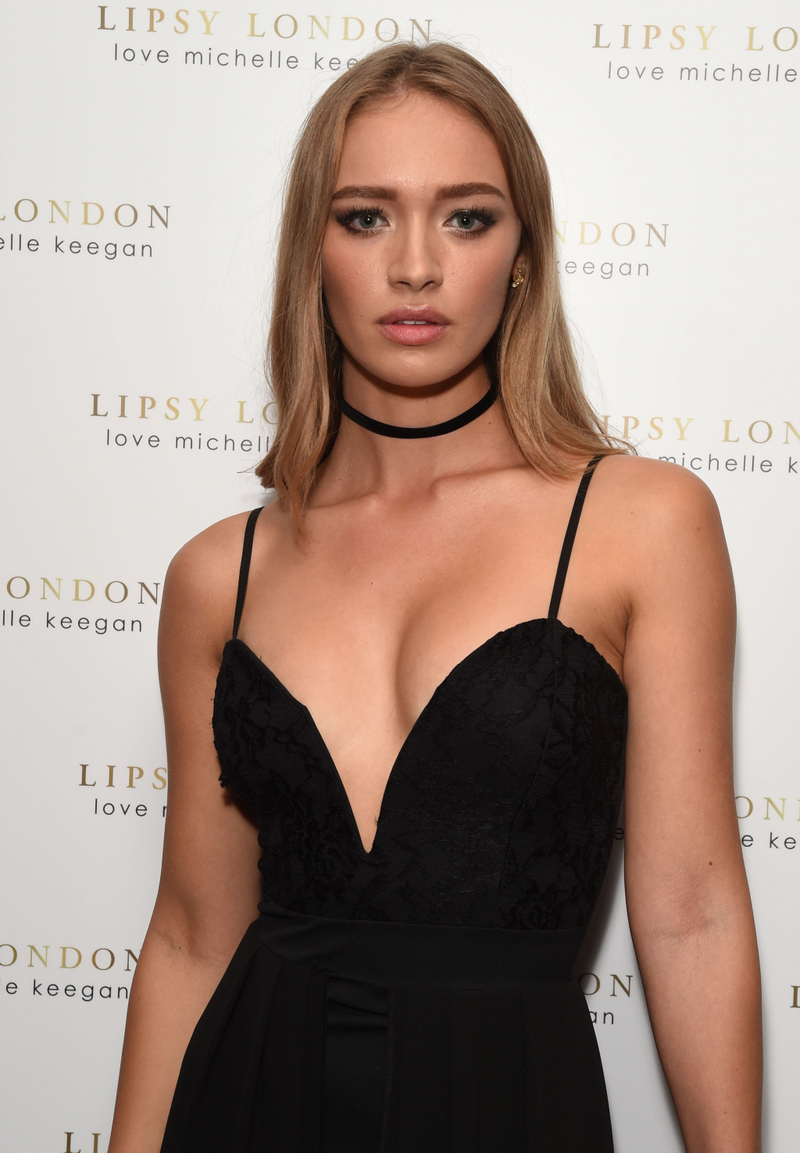 Roxy Horner is one more model that has allegedly dated the prolific movie star. She is based in London and works for brands such as Little Mistress, Face Gym, Boohoo, Boux Avenue, Soft Paris Superdry, and Quiz.
Chelsey Weimar

When it comes to dating, sometimes DiCaprio likes to go below his usual 20 to 25-year-old dating pool and steps into the sub-20's. He had a fling some years ago with supermodel Chelsey Weimar who was just 19 years old at the time. Like most of his dates, she met all of the required checkboxes: she was (and still is) beautiful, tall, a model, famous and of course, has a pair of beautiful eyes. The two were seen leaving Nobu Malibu together and Weimar also uploaded an Instagram photo that was allegedly taken at the actor's house.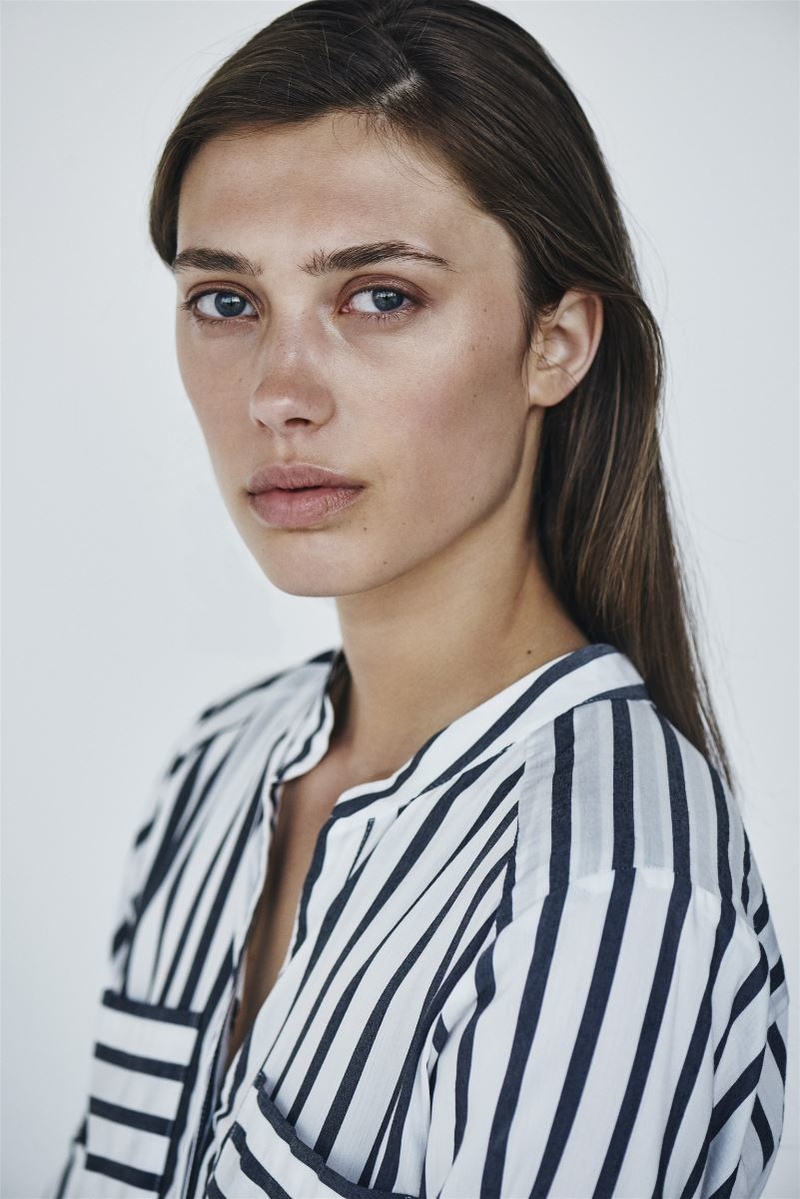 The dutch model once again denied the rumors, like many others before her. She is currently signed with a modeling agency called Supreme Management and looks like she's set to have quite a bright future ahead in modeling. This romance didn't last more than a few weeks, just like almost every other fling that DiCaprio has had since he first rose to fame. It looks like the 45 year old actor isn't planning on settling down anytime soon.
Ella Ross

After DiCaprio split up with model Nina Agdal, he was looking for a new partner to spend his nights with. The actor found that partner in another model, Ella Ross. The two were spotted in a celebrity hotspot called Venue while the star was hanging out with his longtime friend Tobey Maguire. According to a source, DiCaprio and Ross were seen "talking and dancing together for a while," the source said, "It looked rather cozy and they seemed pretty interested in each other."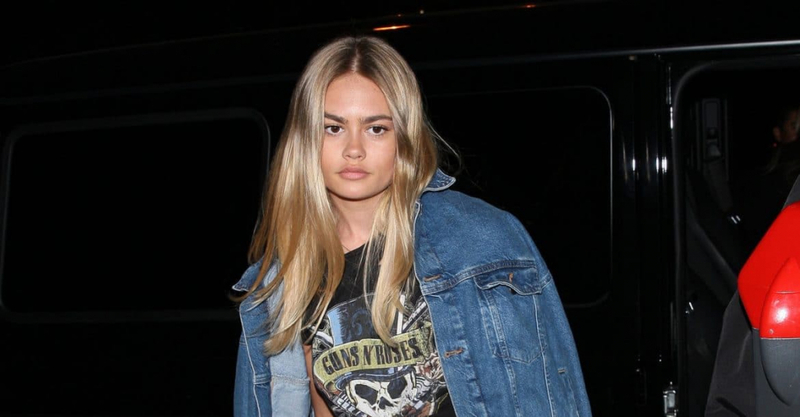 Ross was just coming out of a relationship with popular American model Scott Disick when she was spotted getting jiggy with Leonardo DiCaprio on the dance floor. This just goes to show that according to the dramatic affairs which DiCaprio often finds himself in, he's obviously not afraid of a little competition.
Victoria Robinson

Leonardo DiCaprio also had a fling with the then-23-year-old Victoria Lee Robinson while he was 41 years old. That's almost twice her age! The two were seen leaving a party together at Justin Bieber's place in Spring 2016, which raises the question — what was DiCaprio doing at a Justin Bieber party!?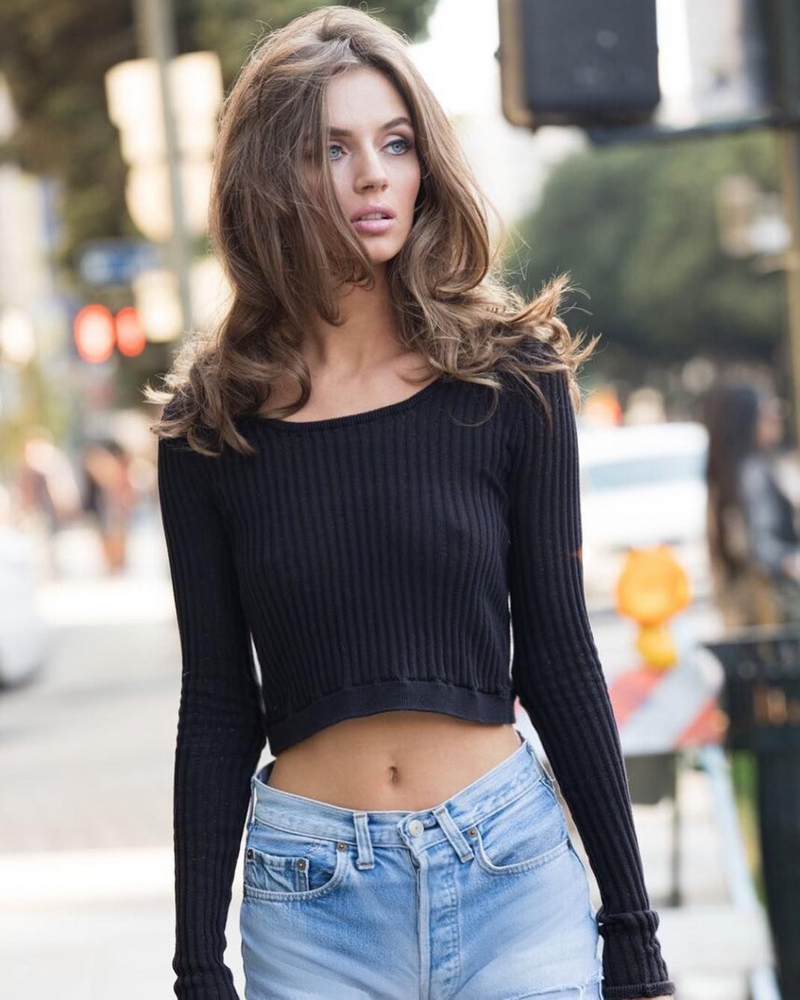 All Jokes aside, the two were starting to look like a hot item together, but as luck would have it, the inevitable came and their fling was over within a few short weeks. Victoria Lee Robinson is a fairly unknown model from Los Angeles. She has an Instagram following of just over 150,000 followers and works for Chic Model Management.
Lorena Rae

Leonardo DiCaprio was seen walking the New York streets with the then 23-year-old German model, Lorena Rae. This beauty was somewhat of a departure from his usual list of blondes, but not so different. In fact the differences end with her being a brunette. They apparently started dating somewhere around August 2017, but the romance didn't last long. Leo was also seen wooing his ex-girlfriend, Toni Gurrn, who's also a model of German descent. It's no wonder that his relationships don't last for more than a few weeks — because when you're Leonardo DiCaprio why settle for one model when you can go for two?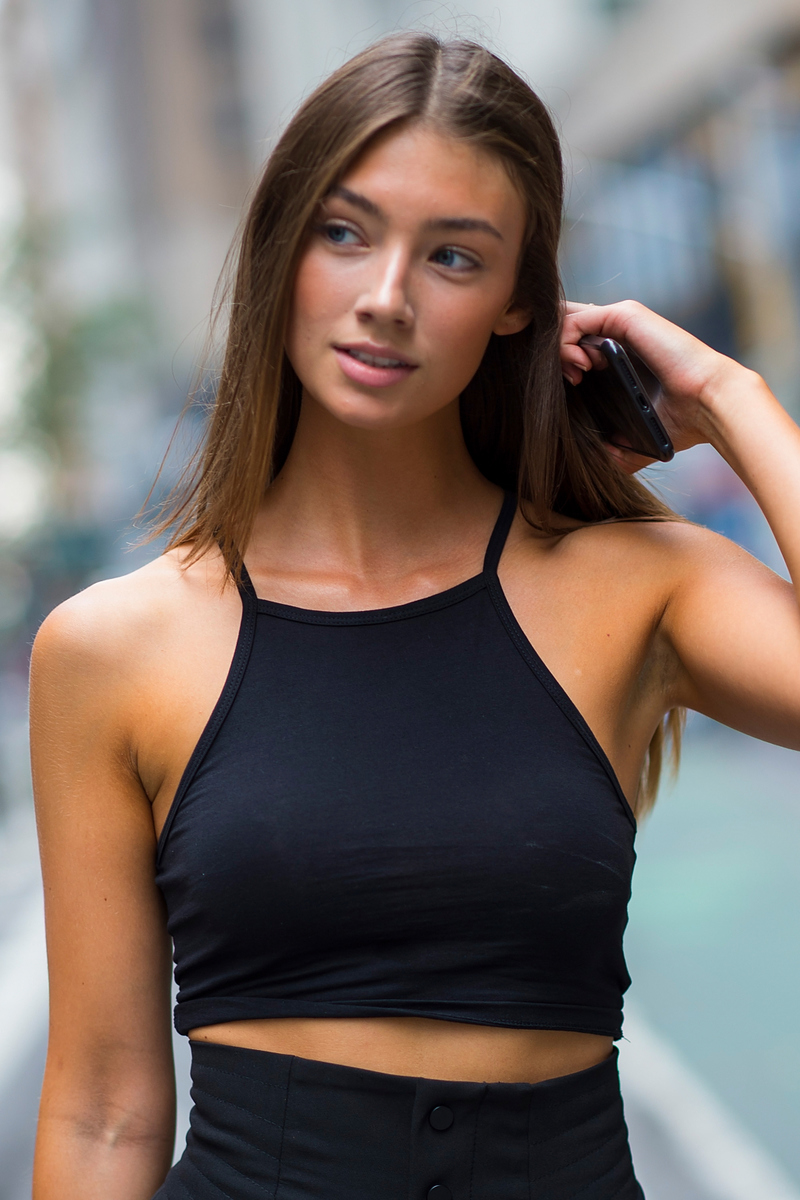 Lorena Rae was born in Diepholz, Germany and learned to speak English by watching American TV shows like Gossip Girl (starring Leo's other flame – Blake Lively). She began modeling in her twenties and has since worked for various agencies including The Lions, Boss Models, Unique Models, PMA and Dulcedo Management. Her most famous act to date was walking in the Victoria's Secret Fashion Show in 2018.
Kristen Zang

One of the more interesting love interests that DiCaprio has dated over the years was model and actress Kristen Zang. He was just 23 years old at the time and still new to Hollywood, as the actor was yet to find his rise to fame through Titanic. He invited her to his premiere of Romeo + Juliet and looked truly happy to be with her. Unfortunately, Zang is known as one of the only women alive who didn't want Leo and reportedly broke up with him due to his immaturity, telling him that he needed to "grow up". Leonardo clearly didn't take that advice seriously, at-least not when it comes to dating, and some speculate that she is one of the main reasons that the actor has stayed a bachelor, dating blond actresses and models for all these years.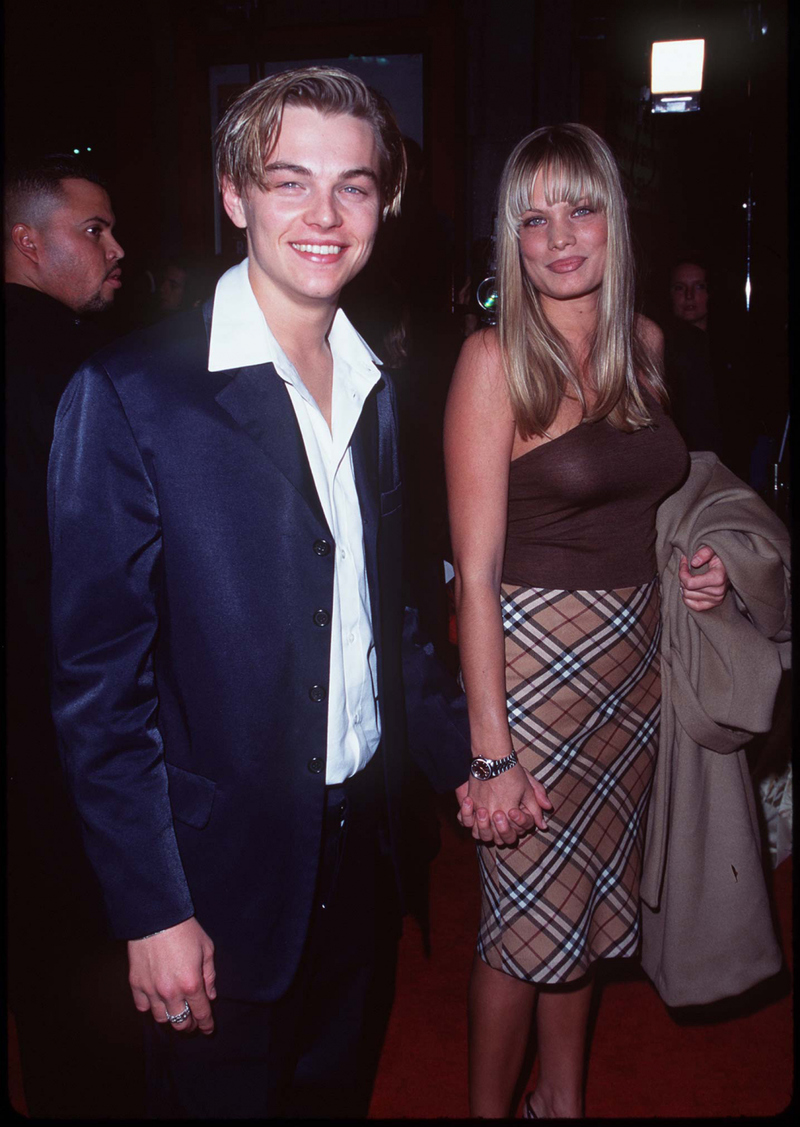 Perhaps if she would have stayed with him there would still be hope when it comes to locking this party boy down. Nowadays the actor never looks this happy on dates, as you rarely even see his teeth in a smile when he's out on one of his dates. The two looked truly happy together, and that only leaves you wondering — what would their lives look like right now if this 15 month relationship had actually lasted through the test of time.
Bridget Hall

Another one of the superstar's young romances occurred when he was just twenty years old. Bridget Hall was apparently the first model that DiCaprio has ever dated, which means that she might be the one who gave him his original appetite for Victoria Secret models like her. This beautiful blonde was seen attending an event with the young and upcoming DiCaprio, back when he still had his childhood innocence and quirky-happy look. The two attended several events together in 1994 and always looked extremely happy and like they had a really good thing going.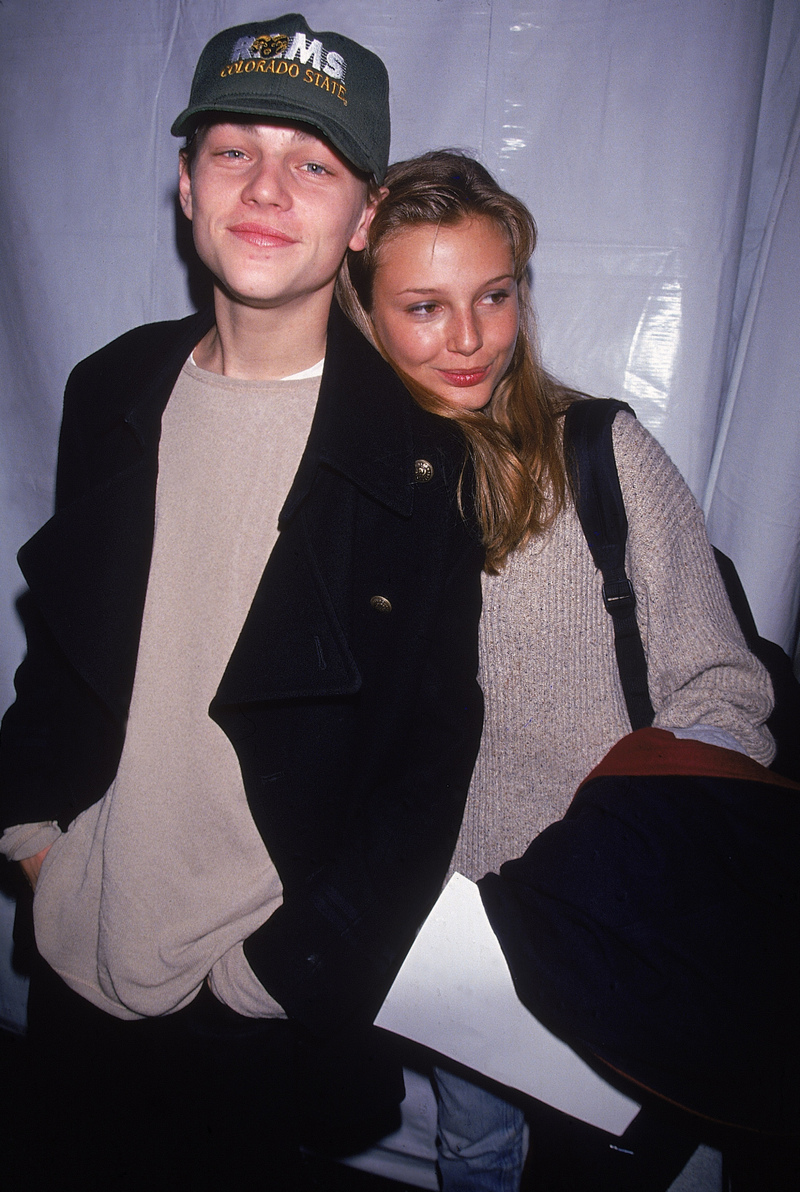 Hall's modeling agency denied any relationship between the two, which, based on the pictures, looks like a complete fabrication. The Sun UK published an article stating that Leo "took supermodel Bridget Hall's virginity at the Royalton Hotel and that Hall found the night 'disappointing.'" We won't comment on the veracity of this story, as this is where some lines of privacy should probably be drawn.
Juliette Perkins

It seems that while Dicaprio is getting older, the girls he is dating keep getting younger. At this point it looks like the only thing stopping the actor from dating 18, 17 and 16 year old models is statutory limits. Leo was recently spotted enjoying a great time with teenage New Zealand model Juliette Perkins. The model was signed with IMG at age 15 and has been a prominent model there since. While the models usually turn into Victoria's Secret models and then begin dating DiCaprio, this one decided to go the opposite way and started by dating the Titanic star. The two were also seen clubbing together in several venues, even though she's currently under the legal drinking age in the United States.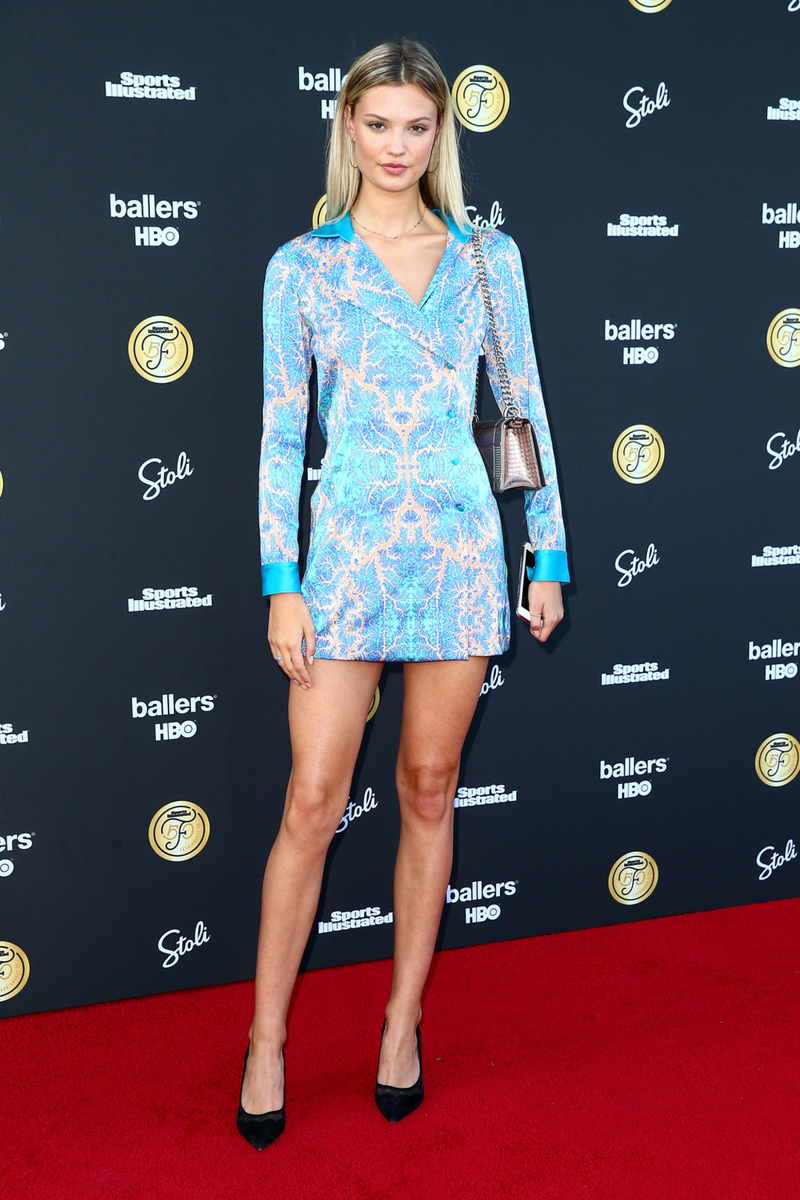 The young model has almost 100,000 followers on Instagram and a YouTube channel with various vlogs and makeup tutorials. She celebrated her 21st birthday just a few weeks ago, which means that Leo can now take her out for a drink. Or at-least that's what he would have done if he hadn't moved on to the next name on his list of model conquests.
Brittany Daniel

One of Leonardo DiCaprio's first films that helped set up the launching of his career was Scott Kalvert's biographical crime drama film The Basketball Diaries. It tells the true story of a promising high school basketball player who turns into a heroin addict. Despite not making a lot of money for the box office, The Basketball Diaries was fairly well-reviewed.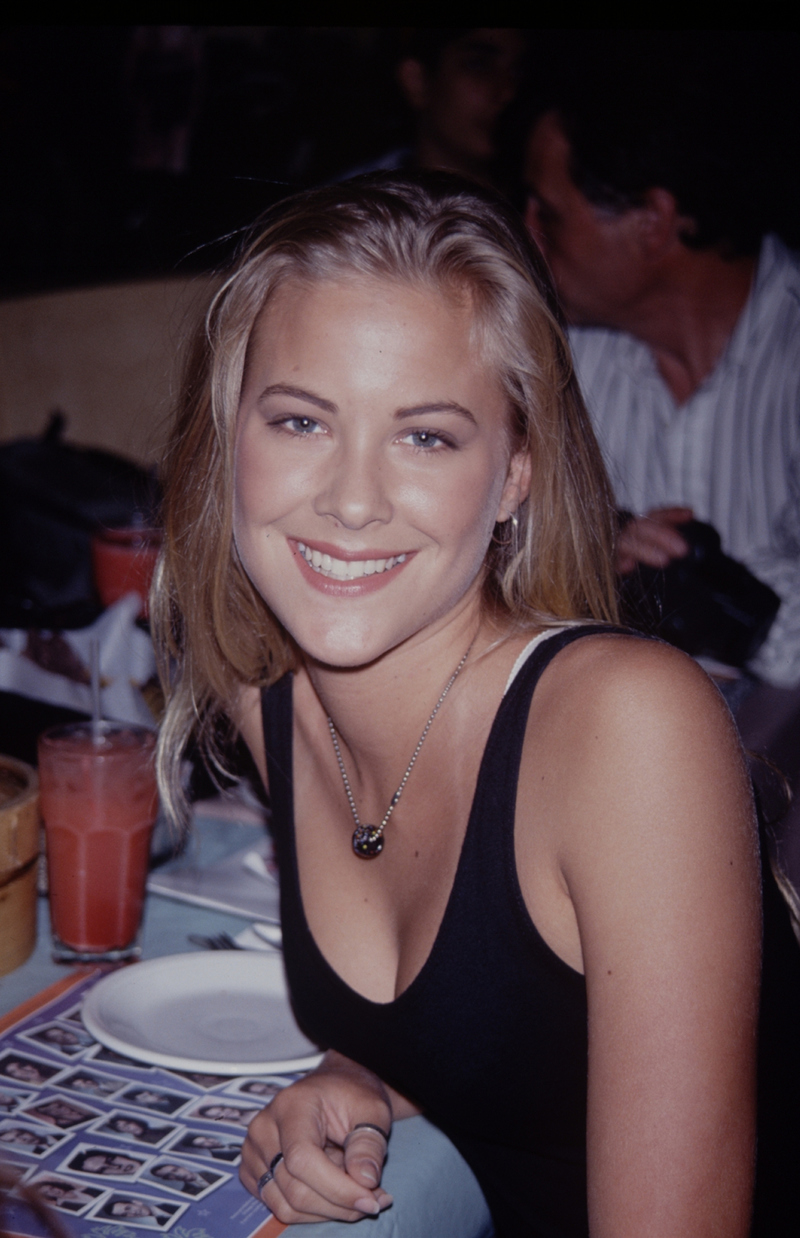 Twin sisters and actresses Brittany Daniel and Cynthia Daniel played together in the film as Blinkie and Winkie respectively, and that's how Brittanny met the young DiCaprio. The two were apparently involved and had a fling together. This makes sense, seeing how Brittanny perfectly fits the actors' regular lineup of women. Brittanny is best known for her role as Jessica Wakefield in the 1990s syndicated teen drama Sweet Valley High and her portrayal of Kelly Pitts on the CW/BET comedy-drama series The Game.
Paris Hilton

If there's one woman who clearly needs no introductions in this list it's Paris Hilton. This social starlet and child to the Hilton family who owns the famous hotel chains is the only person on this list that became famous and super successful through family affiliation, way before any talent or skill were thrown into the mix. While she's not exactly the regular type of girl that Leonardo DiCaprio usually goes for, the two were often seen together back in 2000 and rumors began to rise that they were involved in some way. Either way, this romance didn't last long either, because DiCaprio had already tasted the forbidden fruit of Victoria's Secret models at that point, which meant that no rich socialite was going to saturate his appetite for models.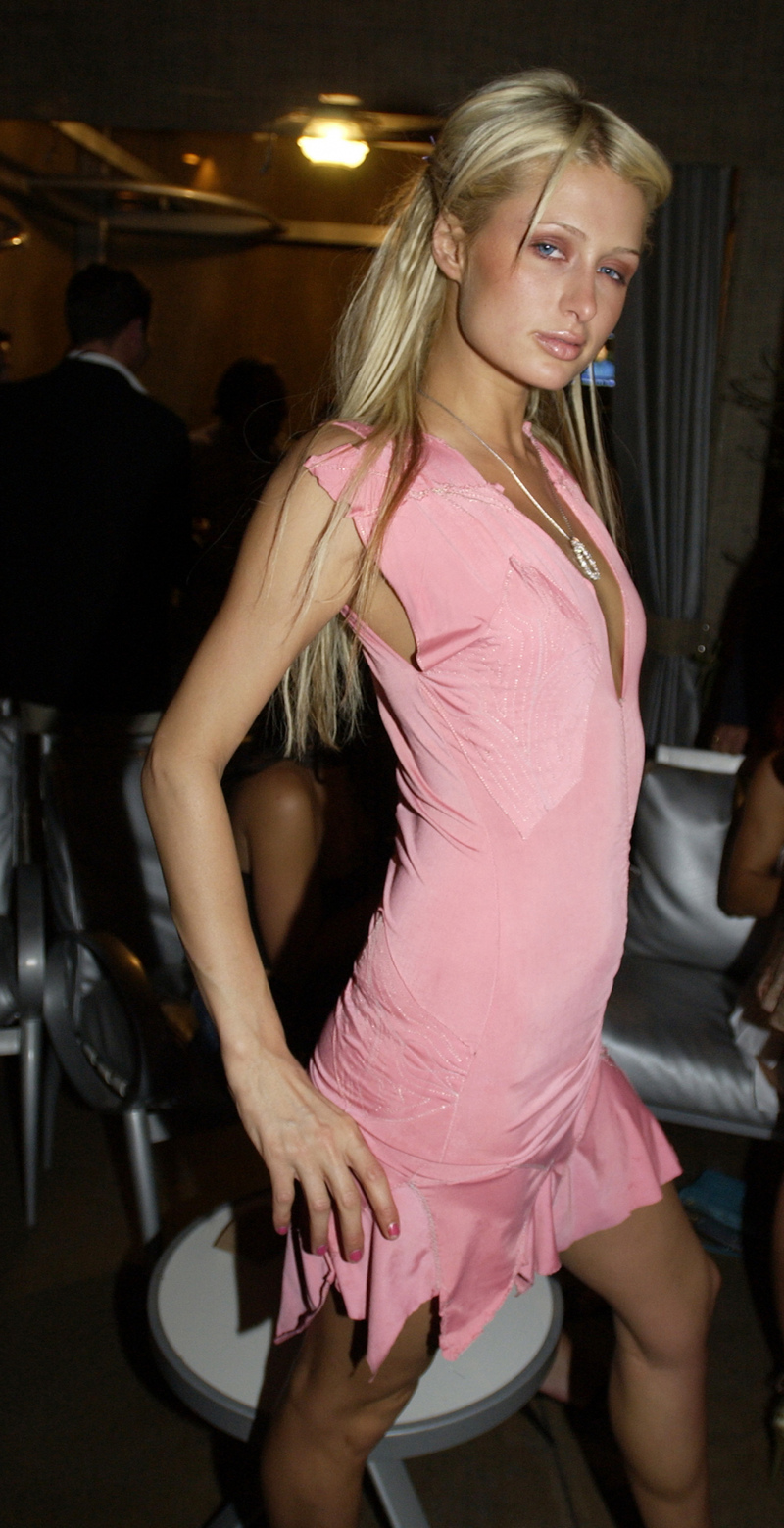 Paris Hilton is also one of the richest people on this list, with much of her income coming from her wealth of connections in the business and entertainment industries. She often gets paid tens of thousands of dollars (and even more) just to appear in various popular night club venues and events. She also likes to DJ in her free time and owns her very own fashion line.
Camila Morrone

Leo began dating his new girlfriend, Camila Morrone, just a few weeks ago. The two have already seen criticism due to the young Argentine model and actress being just 22 years old. When Morrone was asked what his thoughts were about her age gap with the iconic actor, she said: "I just think anyone should be able to date who they want to date." Of course, this opinion stops making sense if the age gap was just a bit larger, as there's still an important weight to age in a relationship.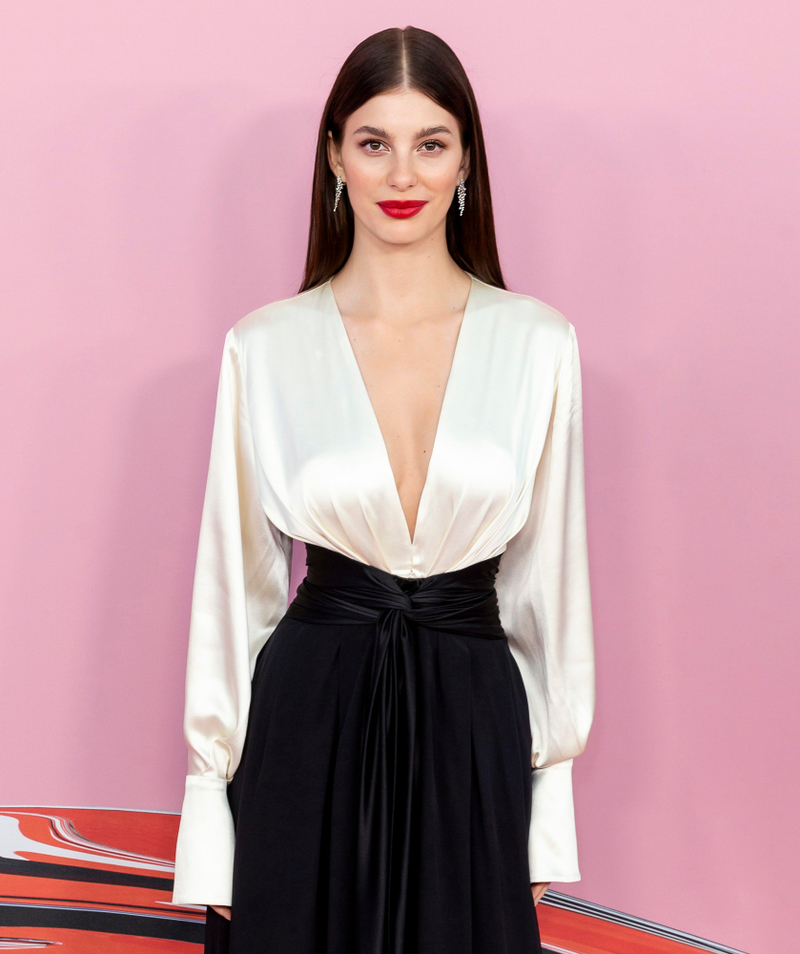 It appears that DiCaprio prefers to date beautiful models without caring too much about maturity, which might explain why he keeps hooking young and impressionable models that are younger than he was more than two decades ago. The two are very public about dating each other and their mutual love, but the difference in age is rather startling when you notice that she could easily pass as his daughter when you look at a picture of them holding hands.
Kate Winslet

One of the more known friendships in Hollywood is that of Leonardo DiCaprio and Kate Winslet. The eternal bachelor and the British actress both got a huge boost to their careers when they starred in James Cameron's Titanic as the eternally romantic and tragic couple of Jack Dawson and Rose DeWitt Bukater.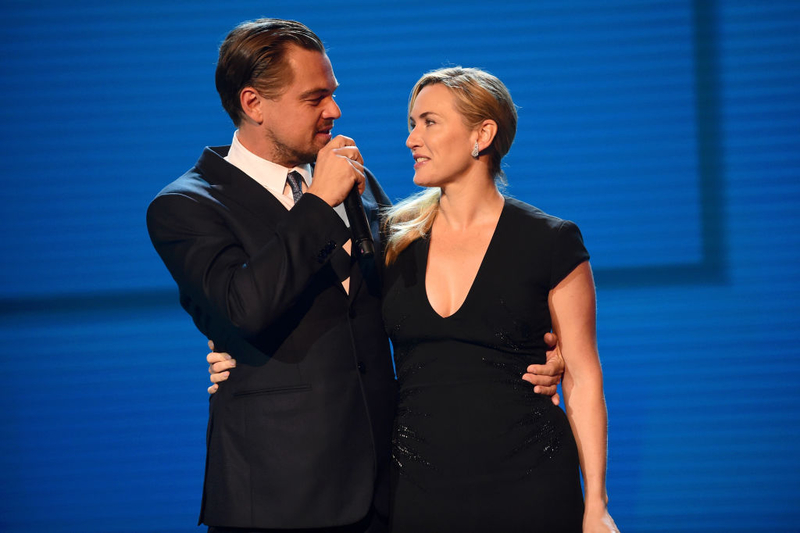 The two claim to be good friends and have excellent chemistry together, although they claim to have never dated each other. Winslet often talks in interviews about their friendship but claims that this is one of those rare cases where romance just never really developed. It seems that the two might just be the perfect couple for each other, as both of them are single, of the same age, and have almost parallel life experiences. We can only cross our fingers and hope to one day see a relationship between the two because it seems that this might just be the perfect one for the two beautiful stars.