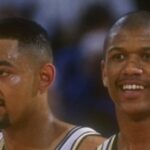 Michigan's Fab Five Changed Basketball Forever. Here's How
echo get_the_meta(); ?>
The University of Michigan's "Fab Five" recruiting class may not have won a college basketball championship, with their two straight NCAA Finals losses still fresh in the minds of many who followed their careers at that time. But there's no denying the influence Chris Webber, Jalen Rose, Juwan Howard, Jimmy King, and Ray Jackson have had on the sport in general. 
As five of the most highly-regarded high school players from the class of 1991, the Fab Five lived up to the hype, not only in college but also in the NBA, where most of them had long, productive careers. However, their influence went far beyond the stat sheet, as the Fab Five as a group changed things for incoming college freshmen who were strictly expected to watch and learn from — and show utmost deference to — the upperclassmen. Their trademark look and love of hip-hop highlighted their tough, yet fun-loving image, and fit in perfectly with the early '90s zeitgeist. And they might have also unwittingly influenced a trend that has swept the NBA over the last decade: the rise of the "superteam."
So with all that in mind, here's a closer look at how the Fab Five transformed basketball as we know it.
The Fab Five held their own against upperclassmen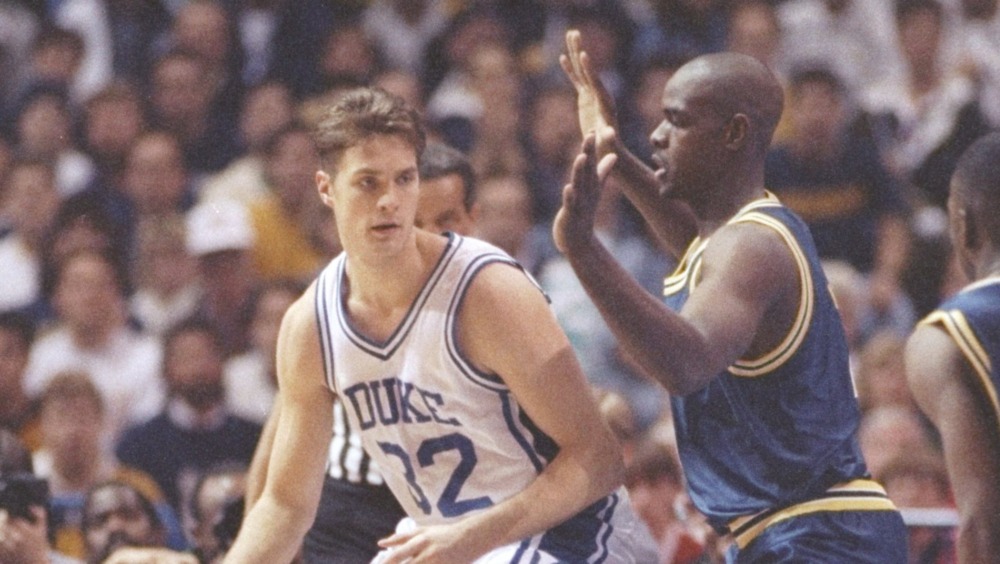 Jonathan Daniel/Getty Images
Before the Fab Five's arrival, freshman basketball players were almost exclusively seen as new guys who were better seen than heard. Citing Mitch Albom's 1993 book Fab Five: Basketball, Trash Talk, the American Dream, the website Golden Rankings wrote that freshmen were typically hazed by upperclassmen and asked to do menial tasks while keeping quiet during team meetings. That all changed, however, when the Fab Five took part in their first preseason pickup games against their more seasoned teammates, trash-talking them consistently as they won each and every time.
Given their notoriety in the high school ranks, the media hype that surrounded them, and head coach Steve Fisher's decision to "let the Fab Five be themselves," relations between the first-year standouts and their veteran teammates were rather tense at first. As Golden Rankings notes, practices soon became "brutal," and the freshmen and upperclassmen often got into verbal, and even physical, altercations. But the 1991-92 Michigan Wolverines were ultimately able to function as a team, reaching the 1992 NCAA Tournament Finals but losing to the defending champion Duke Blue Devils — a team led by future NBA All-Stars Grant Hill and Christian Laettner.
It was a disheartening loss, but at the end of the day, the Fab Five proved that it was possible for a whole group of freshmen to be the centerpiece of a leading college basketball program.
They reinvented basketball fashion and culture
As explained by Bleacher Report, the Fab Five's on-court swagger was accentuated in part by their unique sense of fashion. Although it wasn't uncommon, even in those days, for basketball players to wear their shorts long, these Michigan freshmen chose to wear theirs even longer and baggier than most, pairing their shorts with black socks to give them an even edgier look. This helped usher in a "new tradition of [basketball players] doing things their way."
Those fashion choices were just one of the ways the Fab Five helped reinvent basketball culture. In a 2011 column, ESPN's J.A. Adande wrote that the group's generation was the first to truly grow up on hip-hop as a mainstream musical genre. As such, it wasn't unusual for the Wolverines of that era to celebrate a win by playing loud rap music on the radio or mimicking popular rap videos, such as that of Naughty by Nature's "Hip Hop Hooray," while dancing on the scorer's table.
"The vibe of the early '90s — the Spike Lee style and Naughty by Nature sound — became a part of the game," Bleacher Report wrote. "Still to this day, the sounds of hip-hop intertwine with the NBA clubhouse."
The Fab Five arguably influenced the rise of NBA 'superteams'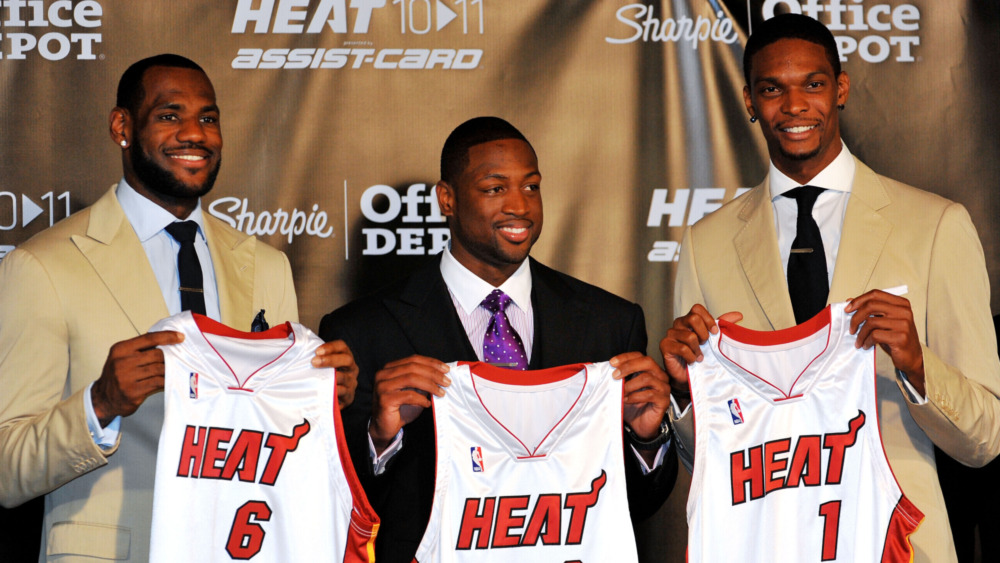 Doug Benc/Getty Images
When Chris Webber, Juwan Howard, and Jalen Rose were picked in the 1993 and 1994 NBA drafts, a lot of future basketball superstars were in their formative years as fans of the sport, watching closely as these college phenoms moved on to the professional ranks. One of those future stars was a young boy from Akron, Ohio, named LeBron James, and as Bleacher Report explained, the Fab Five's rise was likely instrumental in James' decision to form a "superteam" when he took his talents to the South Beach and signed with the Miami Heat (per Business Insider) in the summer of 2010.
James' arrival in Miami allowed him to team up with their All-Star shooting guard, Dwyane Wade, and they were soon joined by free-agent power forward Chris Bosh, who had last played with the Toronto Raptors. That trio led the Heat to two straight NBA championships in 2012 and 2013, and they arguably became the prototype for the NBA superstar team-ups that became commonplace in the years since then.
It's safe to say that none of that would have been possible if not for the Fab Five's legacy as a group that helped basketball become "the player's game."