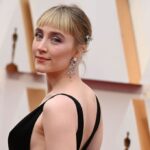 Old is the New New: Sustainable Fashion at the Oscars 2020
echo get_the_meta(); ?>
Can you imagine being under constant pressure to never recycle an outfit? Celebrities are often expected to push the boundaries of fashion and wear an outfit once and never again, especially if it is one of the biggest fashion events of the year, such as the Oscars.
If you are of the opinion that celebrities wear a brand new outfit on each appearance, let us show you the celebrities who revived old looks, bringing a touch of green to the red carpet – which looked like an Oscar trend dotted with ethical dressing choices; the Oscars 2020 was the greenest event yet.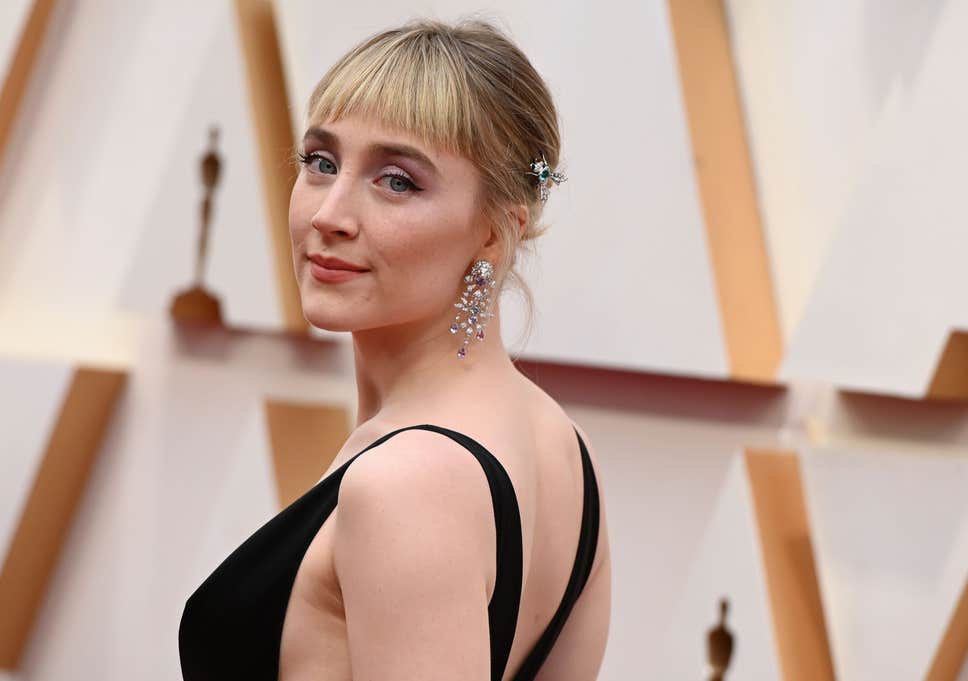 1. Jane Fonda
We adore the screen legend Jane Fonda for many reasons, and her advocacy for sustainability is just one of them. The Grace and Frankie star presented the Best Picture award at the Oscars, wearing a fire-engine-red Elie Saab gown and a red coat. Jane had originally worn the dress to Cannes in 2014 and the red coat is "the last article of clothing" she would ever buy.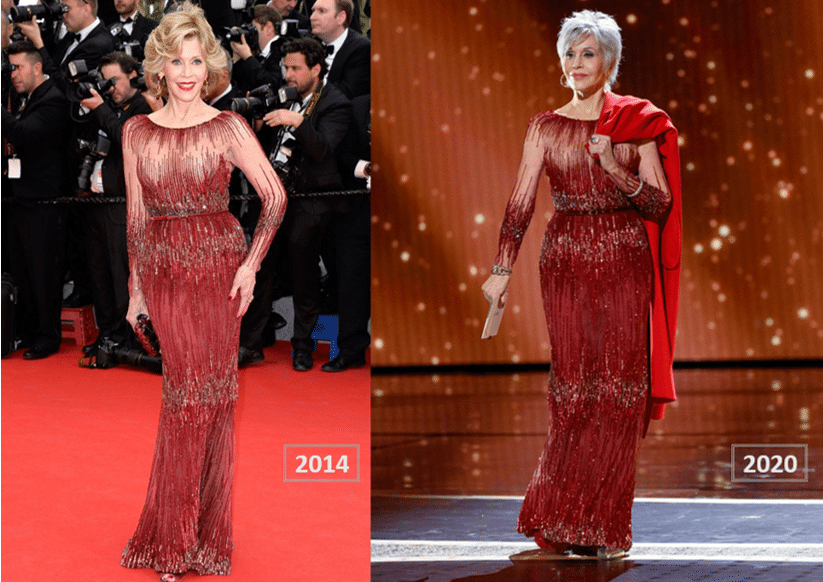 Furthermore, the accessories she wore also followed that trend since these were ethically sourced. She wore Pomellato jewelry "because it only uses responsible, ethically harvested gold and sustainable diamonds," she captioned on Instagram.
2. Elizabeth Banks
For this year's Oscars, the Charlie's Angels actress and director rocked, once again, a stunning red, plunge neck Badgley Mischka gown, the same one she wore to the Vanity Fair Oscars after-party 16 years ago. She later revealed that her intention was to "bring global awareness to the importance of sustainability in fashion and consumerism as it relates to climate change, production & consumption, ocean pollution, labor & women."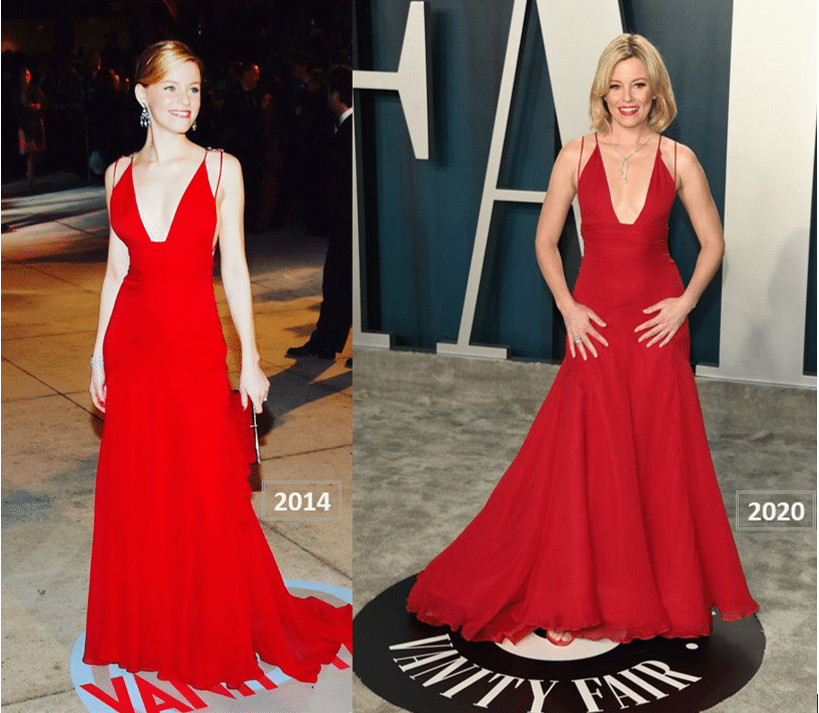 "It's gorgeous and it fits… so why not wear it again?!" Banks revealed on her Instagram account.
3. Ariana Huffington
The Huffington Post founder had previously mentioned on Twitter that she is a "big fan of #repeats" and we totally approve of it. For this year's Vanity Fair after-party she championed at re-wearing a black Valentino gown she had worn 7 years prior to the same event, looking equally amazing.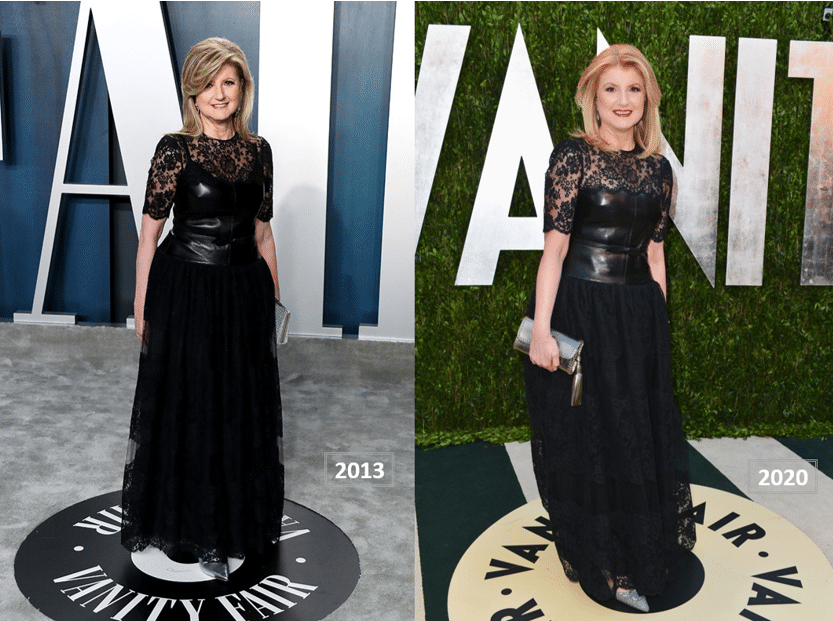 "When you own something you love, wear it again and again. It saves time, money, mindshare and the environment!" she shared on her social channel.
4. Joaquin Phoenix
The Oscar-winner is well known for being an environmentalist and animal rights supporter. In his touching acceptance speech, he began by expressing his gratitude for his career that allows him "to use his voice for the voiceless."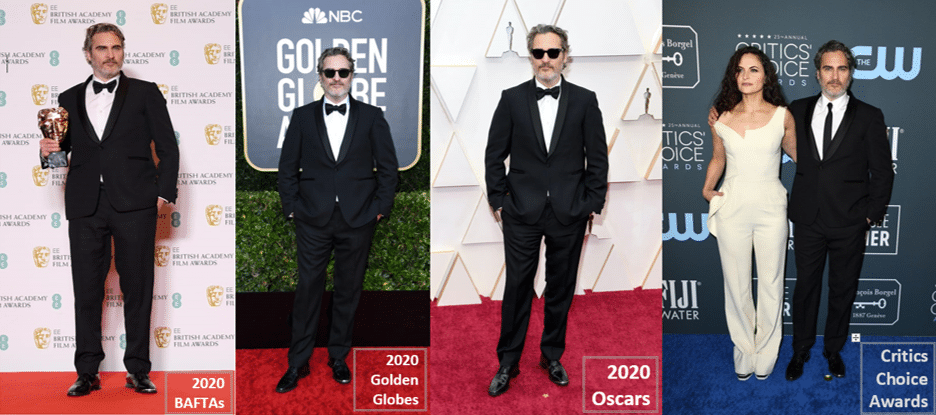 Joaquin's suit at the Oscars 2020 was not a mystery, he had previously mentioned he would be wearing the same Stella McCartney tux to the entire awards season, in a bid to encourage ethical consumption and sustainability. We will be seeing the Oscar-winner actor wearing the same tux on his Joker victory tour.
5. Saoirse Ronan
The Lady Bird's actress shook things up this year's Oscar in a similar way. She not only made a sustainable statement by wearing a custom-made black and blue Gucci gown made from recycled satin for the BAFTAs last weekend, but she also wore a black bodice repurposed from the surplus fabric from her BAFTAs dress at this year's Oscars. Needless to say, she looked wonderful.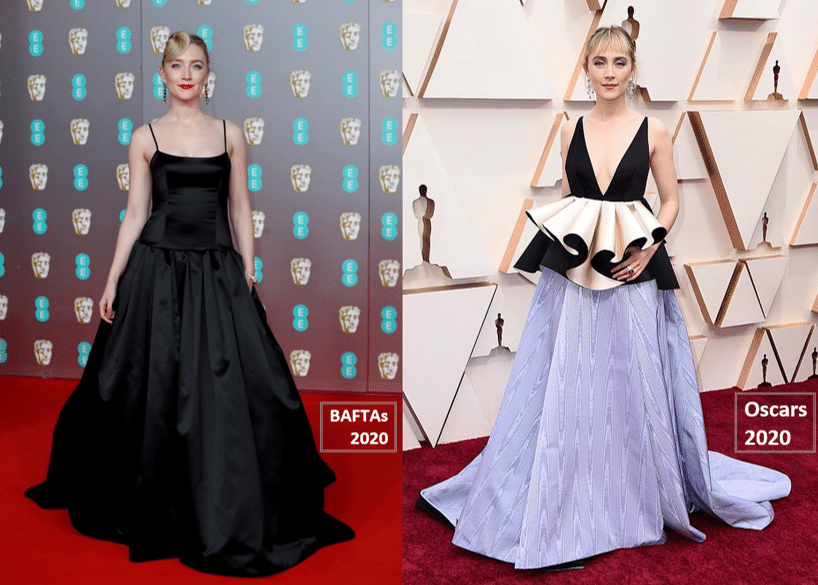 6. Kaitlyn Dever
Being one of the Suzy Amis Cameron's Red Carpet Green Dress initiative ambassadors, Kaitlyn Dever chose to wear a breath-taking custom-made gown by Louis Vuitton, which featured a strapless sweetheart bust line. She stepped out in an absolutely stunning red dress made out of ethical and eco-responsible certified silk satin and $47 heels by Aldo, known for being a climate-neutral brand.