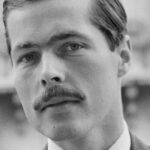 Super Rich People Who Are Still Missing To This Day
echo get_the_meta(); ?>
Start looking at some of the statistics involving the world's richest people, and it's pretty eye-opening stuff. According to Quartz, as of June of 2021, about 1% of the world were millionaires. That doesn't sound like much, but that means there's 56.1 million of them. Most come from the U.S., China, and Japan, but here's something interesting: almost 15% of Switzerland's entire population are millionaires. Who'da thought?
For most of us, the struggles of the ultra-rich are something we know we're never going to have to deal with, and it's a weird thing to see — especially considering the rich only got richer during the 2020 COVID-19 pandemic. Time reported that the U.S. had seen a staggering wealth transfer in the 21st century, with around $50 trillion shifting from 90% of the country into the pockets of the richest 1%, and that's pretty telling of the state of the world.
It follows that with that many millionaires kicking around, sometimes, terrible things happen to them and they just sort of disappear. Sometimes circumstances are incredibly shady, and sometimes, they're never seen or heard from again … like these super-rich people who just sort of vanished.
Guma Aguiar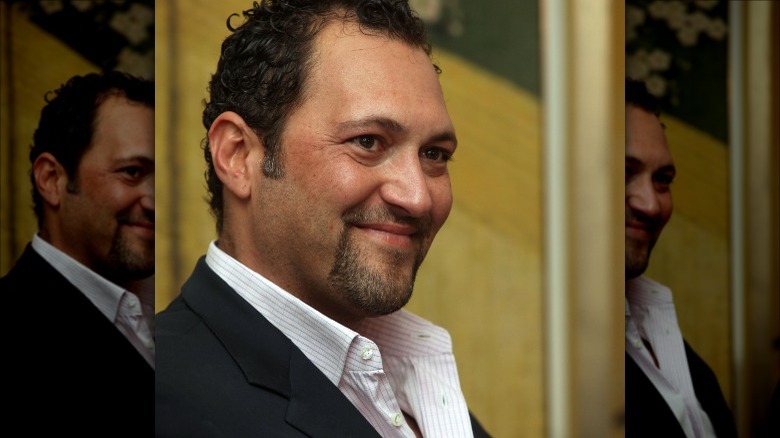 Lior Mizrahi/Getty Images
Guma Aguiar made his fortune, Forbes says, after his uncle set up Leor Energy and made him CEO. The company went on to drill $2.55 billion worth of natural gas out of their Texas land, but unfortunately for everyone involved, the family didn't do well when it came time to share the wealth. Aguiar, his uncle, mother, and wife were all involved in a slew of lawsuits filed against each other, and those lawsuits got bizarre: In one, his uncle was trying to get back $25 million from a charity that he claimed Aguiar was using unlawfully — specifically, to promote himself as the new Messiah. Aguiar's behavior reportedly became increasingly erratic, then he disappeared in 2012.
He was last seen on June 19th, and on the 20th, his fishing boat was found: His cell phone and wallet were there, but he was gone — and he hasn't been seen since. ABC News reported that there had been rumor he'd believed his uncle was going to try to kill him, and within a few months, the rumor mill was going again with the suggestion that he may have gone into hiding in the Netherlands.
As the years went by, though, it looked less and less like Aguiar was going to return. He was legally declared dead in 2015, and according to CBS News, his family was then suspecting that he had accidentally fallen off the boat and drowned. Before and after the declaration of death, they continued to fight over his multi-million-dollar estate.
Arthur Kingsley Porter
Arthur Kingsley Porter had been born into an upper-class American family, became a Harvard professor, and travelled the world with his wife Lucy. They were both internationally-renowned art experts, and each worth millions: They had the kind of money that allowed them to buy Glenveagh Castle in Ireland's County Donegal. And then, in 1933, he disappeared from the nearby Inishbofin Island (via RTE).
The strange thing is that he was seen again … but that comes with a pretty big "maybe." RTE adds that for decades, people reported seeing him as far away from his homes as Paris and even India, but others suggest that was just hearsay to cover the real story.
It came out much later that Arthur was gay, and Lucy had agreed to open their marriage to another man. The problem was Harvard: At the time, they were holding a witch hunt to expel anyone — student or faculty — who was found to be gay, and it had already led to several suicides. It was amid this that the couple headed to Ireland, and he vanished. The official inquest decreed that he had accidentally fallen to his death on the island's cliffs, but reports of a mysterious boat in the area — and subsequent sightings — have led others to suspect that he faked his own death and headed to somewhere he could live free of persecution. There were never any official, confirmed sightings of him again, and what really happened is still unknown.
Anne-Elisabeth Falkevik Hagen
When Anne-Elisabeth Falkevik Hagen disappeared in October 2018, it seemed like a straightforward kidnapping. She was married to one of the richest men in Norway — Tom Hagen, owner and founder of a company called Elkraft — and according to The New York Times, the discovery of her disappearance came with a ransom note for $9.5 million (to be paid in a type of cryptocurrency called Monero), and some blood stains that suggested there had been a struggle.
The whole thing was kept hush-hush until January 2019, when police went public with the information surrounding her disappearance in the hopes someone out there would know something they hadn't discovered yet. More ransom demands were made, huge sums of money — in the millions — were paid, but Anne-Elisabeth didn't return.
Then, in 2020, the case took a massive turn: Tom Hagen was arrested for the murder of his wife. Police stated (via The Guardian) that they believed the entire saga of ransom notes and payments was an attempt to cover up a murder, and he was held for 11 days. Norway Today reports that he was released but, a year later, the murder charges hadn't been dropped. Hagen refused to give any media statements, denied any and all wrongdoing, and his wife remains missing.
Xiao Jianhua
Sometimes, people don't just vanish. Sometimes, others make them disappear. That, says The New York Times, was the case with the billionaire Xiao Jianhua. Xiao had been staying at Hong Kong's Four Seasons Hotel when he was taken into custody by Chinese police in January 2017. Reports suggest that he was taken to mainland China, and then, he pretty much vanished.
Xiao's family filed a missing person's report, but later rescinded the filing. They said that they'd found out he was "safe," a sentiment echoed by Hong Kong police. Xiao — who was sitting at the head of the Tomorrow Group, a company that had grown his fortune to somewhere between $5.8 and $8.6 billion at the time of his disappearance — contacted his company not long after to say that he was fine, and just "recuperating abroad." Those messages disappeared not long after, and everyone involved — from the Chinese Ministry of Public Security to the staff of the Four Seasons — was suddenly not talking.
Fast forward to July 2020. Xiao was still missing, and The Sydney Morning Herald was now reporting that Chinese authorities were stepping in to take control of nine of the companies under the Tomorrow Group umbrella. It turned out that these nine weren't the only companies that had been plucked from the Tomorrow Group and transferred to Chinese control, with authorities citing financial pressures related to the pandemic as the reason for the seizure.
Jacqueline Levitz
In 1995, the Los Angeles Times was reporting on a disappearance that had shocked the town of Vicksburg, Mississippi. Jacqueline Levitz was the kind of millionaire who favored diamonds, furs, and Jaguar convertibles, but she also prided herself on being a present part of her "hands-on operation." The heiress to the Levitz furniture company, she was, in the words of neighbor John Gradick: "a person who cared for everybody — more than anybody I ever seen. [She was] just a good person, inside and out."
Neighbors loved her, friends and family surrounded her, and then, her brother-in-law stopped by her home to find her missing, and blood on the carpet. Further investigation found a pool of blood in the bedroom, a drink she'd poured was still sitting out, and valuables were still in their place. She would never be seen again, although the case would be regularly revisited.
In 2008, NBC reported that monthly meetings were still being held in case new evidence came to light, and that they hoped recent advances in DNA technology could help law enforcement discover what had happened to her. But in 2015, The Vicksburg Post published a piece on the 20th anniversary of her disappearance, rehashing all the evidence of the case that had all but ended when she was declared dead in 2001. Still, experts working with the Warren County Sheriff testified that the evidence — and blood — discovered at the house left open the possibility that she was still very much alive.
Michael Rockefeller
You can't get much closer to American royalty than the Rockefellers. Michael was the son of Nelson, a New York governor (and future vice president, at the time of Michael's disappearance), and the grandson of John D. Rockefeller, who'd founded Standard Oil, and was once the richest man in the world. His wealth was estimated to be somewhere around $900 million, and Michael was the ultimate heir. He was described with words like quiet, modest, artistic, and brilliant, and after graduating Harvard and traveling the world, he decided that he wanted to go right to the source of "primitive art," and bring it back to the world he'd grown up in.
He started in Asmat, and wrote, "Now this is wild and somehow more remote country than what I have ever seen before." And he'd seen a lot — even in 1961, he was no stranger to international travel. After visiting 13 villages in three weeks, he and his expedition took a break to resupply, then set off again down the Betsj River. The boat with Rockefeller and anthropologist Rene Wassing capsized, and after spending the night clinging to the boat, Rockefeller decided to swim for shore. Wassing was rescued the next day, but Rockefeller was never seen again.
The oft-repeated story is that he was killed by the very people he was there to visit, but according to the Smithsonian, no concrete evidence of what happened to him was ever recovered.
Ambrose Small
When Ambrose Small seemingly vanished into thin air in 1919, he left behind a fortune of about $2 million. Adjusted for inflation, that's the equivalent of around $30.5 million in today's money — not bad for a man Maclean's described as a "theatrical magnate and part-time gambler." Small had been born poor, and rose to the top of the theatre world thanks to his own sweet-talking business skills. Even years later, he had no shortage of enemies, many of whom described him using words like "swindler," "blackmailer," and "cold-blooded slanderer." It's not entirely surprising, then, that he met a mysterious end.
It was December 2nd when he dropped his wife off at the orphanage she volunteered at, then headed to his office. No one ever saw him again … but it wasn't until December 16th that his disappearance was reported to police. His wife — convinced he was just off with some other woman — had kept the whole thing quiet long enough that any obvious clues were long gone.
An offer of a cash reward led to numerous sightings of Small, anywhere from playing roulette in a Mexican casino to being held as a prisoner of the mob. Newspaper headlines claimed his spirit had reached out from beyond the grave, that he'd been burned alive in a ship's furnace, or that he'd been in an accident that robbed him of his memory. The investigation dragged on for years, but no trace of him was ever discovered.
Annie Laurie Hearin
Robert and Annie Laurie Hearin met at the University of Alabama and married in 1940. They would go on to be wildly successful: Robert was at the head of Mississippi Valley Gas Co., Trustmark National Bank, and Lamar Life Corp. His net worth was estimated to be somewhere in the neighborhood of $200 million, and unfortunately, that made them a target.
Annie Laurie went missing on July 26, 1988, says The Charley Project, and given that she was 73 years old at the time and suffering from an intestinal condition that was potentially deadly without medical care, it's likely that she's passed away since she vanished.
Still, Robert held out hope: According to the LA Times, he paid the $1 million ransom that kidnappers demanded, after — based on the information at the crime scene — breaking into their home, and grabbing Annie Laurie. An attack or struggle left blood on the front door. In September, he was sent a note determined to be written in Annie Laurie's hand, reading: "Bob, If you don't do what these people want you to do, they are going to seal me up in the cellar of this house with only a few jugs of water. Please save me, Annie Laurie." In spite of paying, Robert never saw her again. He died of heart failure two years after the kidnapping, and she was never seen or heard from again. She was declared dead in 1991, but her remains have never been found.
Lord Lucan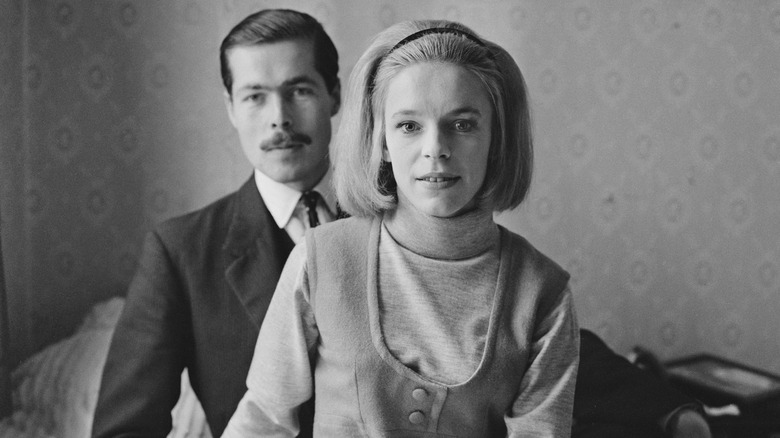 Terry Fincher/Getty Images
John Bingham was the 7th Earl of Lucan, and according to The New York Times, he was the sort of noble who liked things like Aston Martins and vodka martinis. But 1974 was the year when his wife, Veronica Duncan (pictured, with him), ran from the home they'd once shared, bleeding badly. She made it to a nearby pub, telling anyone she could: "He's in the house! He's murdered the nanny!"
The couple were estranged at the time, and when law enforcement got to the home that was occupied by Veronica, her children, and nanny Sandra Rivett, they discovered Rivett's body in the basement. Lord Lucan vanished, leaving behind the now-bloodstained car that he'd borrowed from a friend.
Lord Lucan was reportedly seen loads of times, with people from Australia and the U.S. to India, New Zealand, and across South American claiming that they'd seen him. No sightings were ever verified, and he was declared dead in 1999. (Still, it was only in 2016 that his son was officially made the 8th earl of Lucan.) Sightings continue into the 21st century. In 2020, Harper's Bazaar reported that Rivett's son claimed to have found Lucan, living in Australia as a Buddhist. This — like the dozens of other sightings — was not confirmed. Meanwhile, his wife, Veronica, died in 2018, after withdrawing from society and becoming estranged even from her children in the 1980s.
Jim Thompson
Jim Thompson is sometimes called the Thai silk king, and there's a great reason for that. After enlisting in World War II and being sent to North Africa, Europe, Sri Lanka, and finally Thailand, Thompson discovered what was then a rapidly failing industry there — the nation's silk trade. Mass-produced silks had taken the place of the handmade fabrics, so after the war, he took $700, went back to Thailand, and by the late 1950s, he was well on his way to building an empire. In 1957 alone, he was turning a profit of $650,000 a year, doubled that by 1967, and quickly became one of Asia's most famous American residents.
According to Business Destinations, Thompson's fortunes took a turn for the worse when he was accused of stealing some of the art in his massive collection, and he didn't take it well. After pouring nearly his entire fortune into his art collection, he mysteriously vanished off the streets of the Cameron Highlands in Malaysia.
The investigation that was launched was worthy of a millionaire who had saved an entire industry, but no traces of him were ever found. Since his 1967 disappearance, there's been loads of theories: Some say he was the victim of a political abduction — or assassination — or that he had been working undercover for old contacts at the OSS/CIA. A 2017 documentary looked into that latter idea, saying that he had been killed by members of the country's Communist Party. Ultimately, no one knows what happened to him.
Dorothy Arnold
When Dorothy Arnold disappeared on December 12, 1910, it was a huge deal. She was from an ultra-wealthy family that proudly went all the way back to the nation's founding, included members of the U.S. Supreme Court, and was on the who's-who list of New York City's elite. All that made the daytime, downtown disappearance of the studious 25-year-old heiress that much weirder.
According to American Heritage, Arnold left her house at 11 am, heading out into the streets of New York City. She went to Brentano's bookstore, then met up with a friend named Gladys King. They chatted, and then, Arnold seemingly disappeared. Strangely, the finality of her disappearance may have had something to do with the reaction of her family, which was to cover the whole thing up. Instead of calling law enforcement, they called a lawyer, who visited hospitals, morgues, and jails looking for her. He had no luck, and after six weeks, the family finally called in the Pinkertons.
Tantalizing clues were uncovered: Dorothy Arnold, it seemed, had led something of a life that her parents had been unaware of. They found she had been spending time in Boston with a 42-year-old man named George C. Griscom Jr., but ultimately, her disappearance wasn't linked to him at all. It wasn't linked to anyone, in fact, and she had completely and thoroughly vanished. Reports of sightings of her were given to law enforcement pretty regularly for decades, but exactly what happened to her remains a mystery.