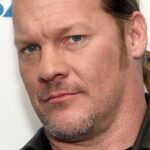 The Best Male Wrestlers In AEW
echo get_the_meta(); ?>
For the first time since World Wrestling Entertainment, known as the World Wrestling Federation at the time, purchased competing company World Championship Wrestling in March 2001, a professional wrestling war exists in the United States. WWE unquestionably remains the largest entity in the business, but the launch of All Elite Wrestling in 2019 undoubtedly altered the industry. After all, WWE likely would not have moved weekly NXT Wednesday shows from the WWE Network to USA Network if AEW Dynamite wasn't airing on TNT at the same time. To steal the phrase from the popular WWE act: It's a new day, yes it is. 
AEW began with The Elite, a group of male wrestlers who found fame and who evolved as legitimate superstars due to their performances in multiple promotions and also a beloved and popular YouTube show. The Young Bucks, Cody, and "Hangman" Adam Page were all vital parts of the roster on the first day of AEW, but the promotion did well to add a mix of recognizable names and also younger could-be superstars who aren't yet known to casual audiences. The question remains: Can any of the wrestlers mentioned here spark a new "boom period" for North American pro wrestling? 
Orange Cassidy is the most 'freshly squeezed' member of the AEW roster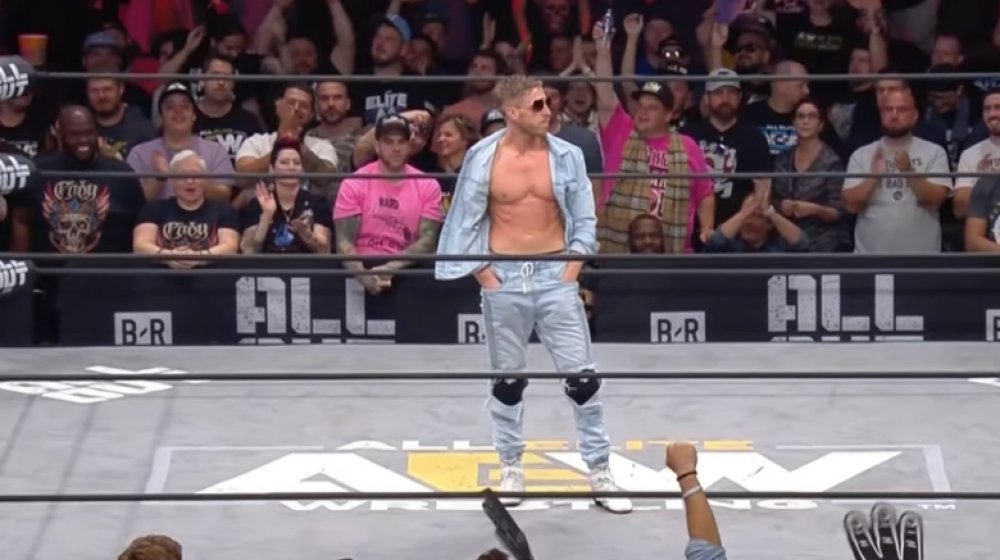 As Deadspin's David Bixenspan explained in August 2019, the Orange Cassidy character is one who splits opinions and who became a polarizing figure even before he put pen to paper with AEW. Anybody who watched Cassidy perform on the independent scene over the years saw that he's an incredible athlete. Not just anybody can run the ropes and fly through the air with his hands in his pockets. That nonchalant "too cool for school" style has rubbed some older observers and fans the wrong way. Hitting light kicks and fake offense on somebody such as Tommy Dreamer can admittedly only get an act so over with audiences.
In a world where so many WWE matches appear cookie-cutter, and undersized performers follow flips with more flips and more aerial maneuvers, the Cassidy character sticks out more so than comedic wrestlers such as Michael Nakazawa or, to go back a decade, former WWE act Santino Marella. Those who would criticize Cassidy's act are forced to eat their words, if only for a few minutes, when he boosts his wrestling into a higher gear and shows he can sell and tell stories via in-ring work. Of course, he draws the biggest pops from fans when he takes to the air and then returns to his feet, all without using his hands or losing his sunglasses. 
Sammy Guevara is the Spanish God of the 'Inner Circle'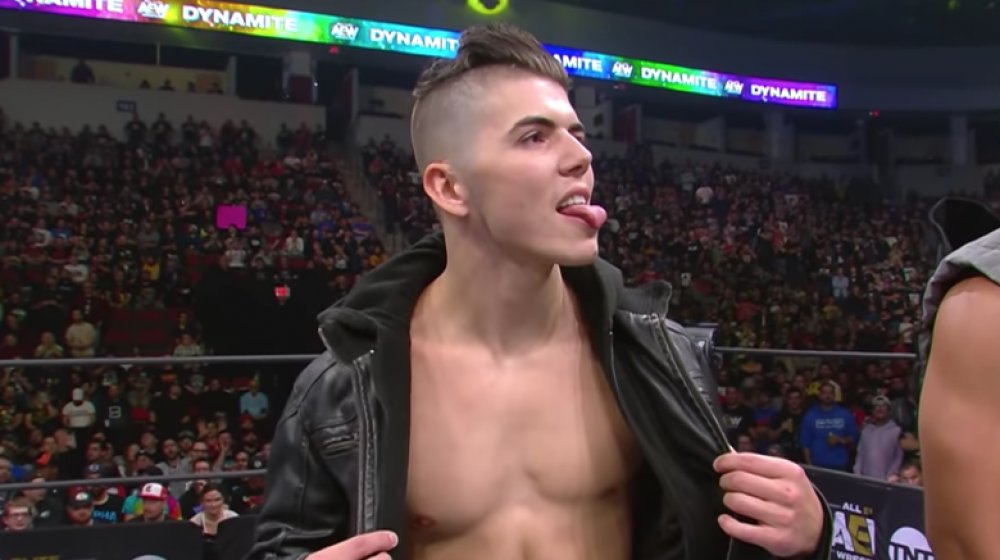 A plethora of 26-year-old wrestlers who never spent a second in WWE would've shrunk at the idea of performing in the first nationally-televised AEW match in history versus Cody, one of the industry's biggest stars and one of the promotion's executive vice presidents. There are good reasons AEW trusted Sammy Guevara in that role. While smaller than many of his opponents, even in a promotion that doesn't emphasize pro-football-sized acts, Guevara more than holds his own in the ring, utilizing a stellar combination of high-risk flying moves and ground- and mat-based wrestling. 
Like the Young Bucks, Sammy Guevara used his YouTube page and other social media outlets to get his name out to promoters who otherwise may not have seen his work. Clearly, AEW and those making booking decisions for the company noticed. In the last segment of the AEW Dynamite debut, Guevara officially turned heel and linked-up with champion Chris Jericho. The "Spanish God" and "teenage heartthrob" was later introduced as part of Jericho's "Inner Circle," which suggests the company has big plans for Guevara. He is a convincing and hateable heel, but his babyface turn, whenever it occurs, could propel him to international stardom. 
Will the Lucha Brothers replace the Young Bucks as the world's best tag team?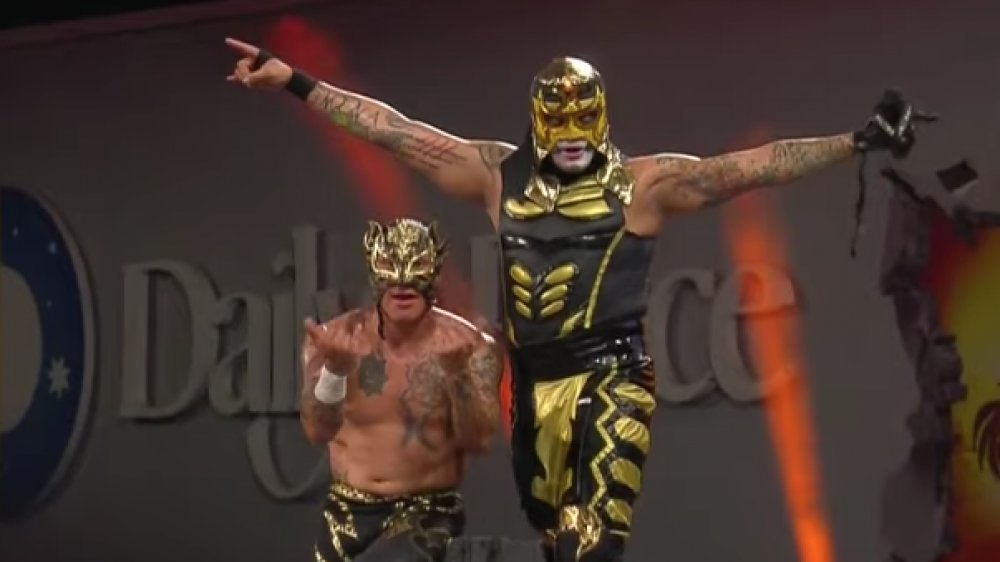 North American wrestling fans unfamiliar with Pentagon Jr. and his real-life brother Fenix, better known as Los Lucha Brothers, may have first been introduced to the former when he faced Kenny Omega at All In. Pentagon is a tremendous solo act, but it's as a member of Lucha Bros where he and Fenix are expected to shine under the AEW umbrella. While the Young Bucks throw "Superkick Parties" and honor Wrestling Observer editor Dave Meltzer with flashy moves, Lucha Bros are more a combination of hardcore wrestling with splashes of cruiserweight action mixed in. 
All four competitors displayed cero miedo (zero fear) during their Escalera De La Muerte (ladder match) at All Out in August 2019, but it was Lucha Brothers who stood tall following a crazy match that featured multiple scary bumps and that stole the show that night. Everything seems to indicate it's a matter of when, not if, Lucha Bros hold AEW tag team gold, but there will hopefully come a time when the promotion has Pentagon and Fenix perform as singles wrestlers. AEW emphasizing tag-team wrestling is a positive, but the promotion shouldn't leave fans yearning for one-on-one encounters involving the two that we'll never see. 
Jungle Boy is a celebrity beyond the wrestling mat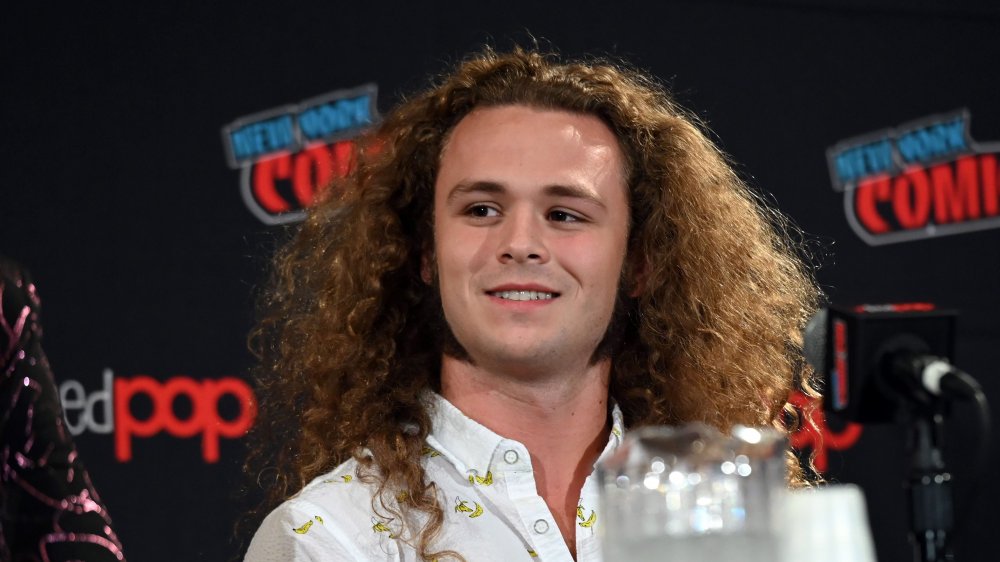 Noam Galai/Getty Images
Your eyes aren't deceiving you if you think that the Jungle Boy character looks familiar. Via People, the gimmick that's straight out of Tarzan movies and books is played by Jack Perry, son of famous actor Luke Perry who tragically passed away in early 2019. Unlike so many second-generation stars in the wrestling industry, Jack did not want to utilize his father's name and fame to get over and earn a deal with a company such as WWE. Thus, Jungle Boy was born, and the "boy, myth, legend" got over with fans using a blend of athleticism and acrobatic risks, not to mention some movie-star good looks. 
It's hardly a coincidence Jungle Boy was one of the main AEW stars spotlighted at the 2019 New York City Comic Con. Along with being a well-spoken 22-year-old performer, Jungle Boy is an offensive innovator well beyond his years who effortlessly puts combination-moves together. Most promising about the act is that Jungle Boy is relatively green compared to seasoned pros such as Chris Jericho, Kenny Omega, and the Young Bucks. One could envision Jungle Boy becoming the Shawn Michaels of the 2020s as long as Perry continues to improve his in-ring craft. 
Private Party could be the top tag team in AEW
Per a story posted on the Wrestling Observer website in April 2019, the Young Bucks handpicked the team of Marq Quen and Isiah Kassidy, better known as Private Party, for AEW, which is why it wasn't all that surprising that the two sides met in the opening round of the AEW tag team tournament. Traditional wrestling thinking led viewers and journalists to believe the Bucks would do everything possible to make Private Party look like true contenders before ultimately winning the match. A funny thing happened on October 9, though: Private Party earned the upset victory and became AEW stars in one night. 
It's fitting these two teams faced each other on national television, as they're similar in multiple ways. Like the Young Bucks, Private Party are praised by fans for being a fun act (they are listed at "a combined weight of 24 ounces of cranberry vodka"). Private Party also have been criticized by old-school wrestling figures such as Jim Cornette for producing matches that look more-so like staged productions than fights. 
Their "gin and juice" finisher that combines a Hurricanrana and a cutter is one of the best in modern tag team wrestling. 
MJF is better than you; and you know it!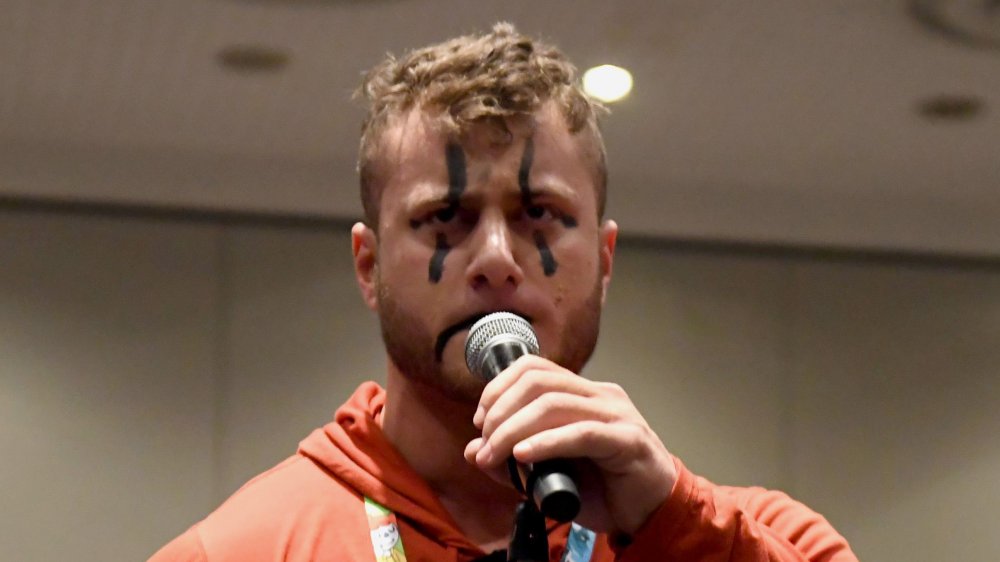 Noam Galai/Getty Images
While Chris Jericho has done well to change and update his act over the decades, Maxwell Jacob Friedman, better known as MJF, is the best throwback gimmick in AEW. Unlike heels working for promotions located around the world, the MJF character isn't concerned about earning cheap pops or any applause from fans when he cuts promos. He also doesn't break kayfabe during interviews and post-event press obligations, which is a refreshing change of pace during an era when everybody knows that pro wrestling is "fake."
One of the biggest swerves of the early days of AEW Dynamite was MJF turning babyface and saving Cody from the Inner Circle. As much as we don't want to give any spoilers here, Cody and the rest of The Elite should probably have eyes in the backs of their heads whenever MJF is around. After all, what babyface sells an "I Can't Afford a Real Scarf" scarf? 
Similar to Ric Flair from previous decades, Friedman will get over because fans will pay money to see him take beatings. MJF may never become as great in the ring as Flair was during his "Nature Boy" prime, but Friedman is already an accomplished veteran as it pertains to talking people into the building or into purchasing a pay-per-view event.
Pac leaving WWE for AEW could be the best move of his career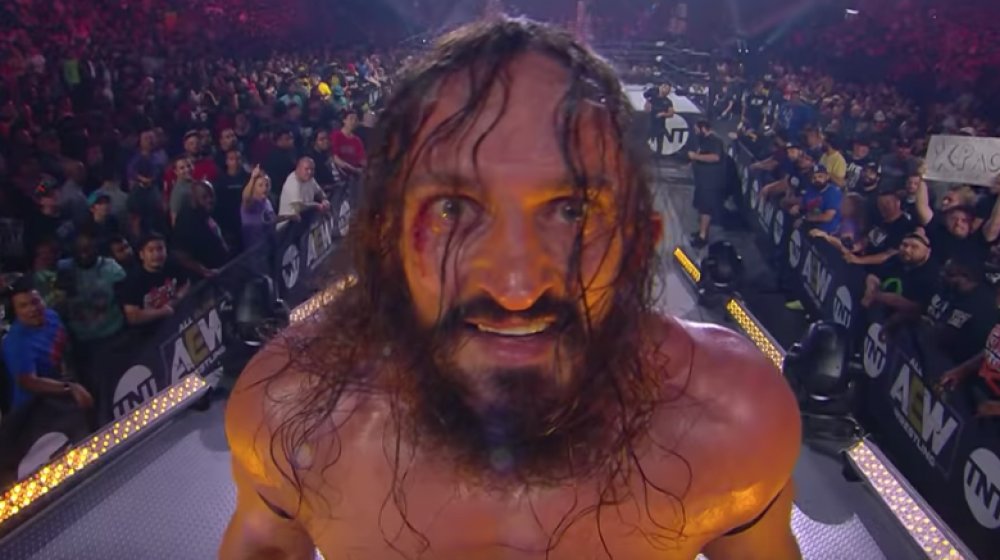 Pac, formerly known as Adrian Neville or just Neville, getting out of his WWE contract in August 2018 was the best thing for him professionally and personally. The man responsible for one of the greatest matches in NXT history versus Sami Zayn was wasting away in the company's cruiserweight division with no sign of escape during his final days on WWE TV. Now arguably the best overall athlete in all of AEW, Pac (pronounced "Pack") has been able to build his "Bastard" heel character and earn victories over Kenny Omega and Adam Page in his first official matches in the promotion. 
Unlike so many who utilize a high-flying style and who hit a move like the corkscrew shooting star press that causes fans to "ooohhh" and "aaahh," Pac is every bit of a heel who is meant to draw hatred from fans. AEW putting Pac over both Omega and Page established him as one of the company's main threats to every babyface on the roster. He may have placed his "man that gravity forgot" NXT persona well into his past, but that description still fits the performer who could produce a five-star quality pay-per-view bout with multiple members of the AEW roster.  
'Hangman' Adam Page is a future AEW world champion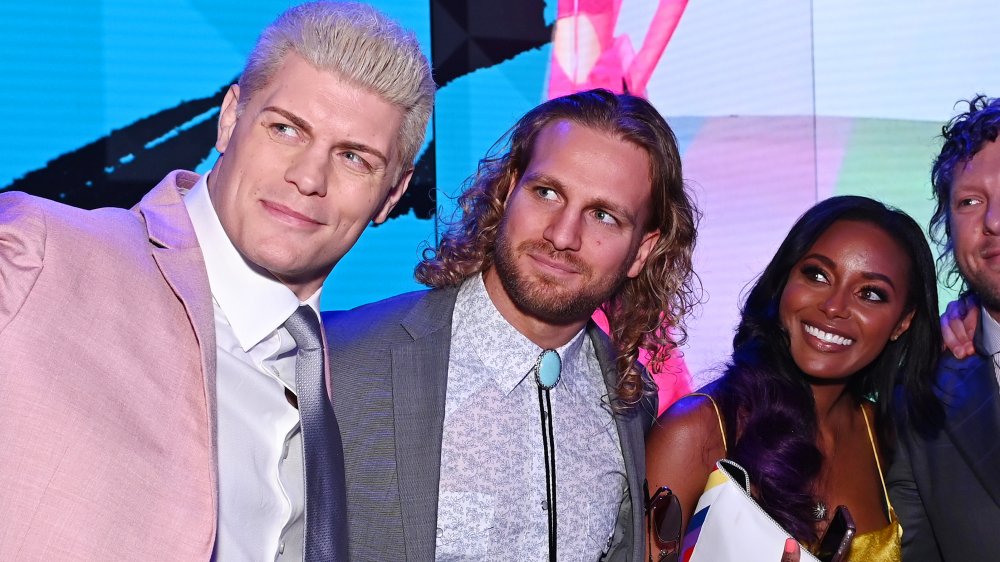 Mike Coppola/Getty Images
Before the All Out show on August 31, 2019, fans and also observers such as Bleacher Report's Graham Matthews and Joe Anthony Myrick of Daily DDT argued that "Hangman" Adam Page and not Chris Jericho should be the first AEW World Champion. That did not happen, as Jericho defeated Page clean in the middle of the ring. The fact Page was in the match, however, proved how highly the company thought of him at that time, and it also showed he was somebody AEW could build around down the road. 
Page is surprisingly athletic for someone his size, and his Buckshot Lariat is an interesting twist on finishers used by wrestlers such as JBL years ago. He's also been allowed to grow beyond a comedy feud with Joey Ryan that involved a fake murder and resurrection. Page is still a work in progress as it pertains to promos and live interviews, but he's learning from some of the best in the business. 
2019 was not his year to be the first world champion for what's meant to be an international promotion. That won't stop Page, the Wrestling Observer Most Improved Wrestler for 2018, from aging like a fine wine. 
Leaving WWE to go out on his own made Cody one of wrestling's biggest stars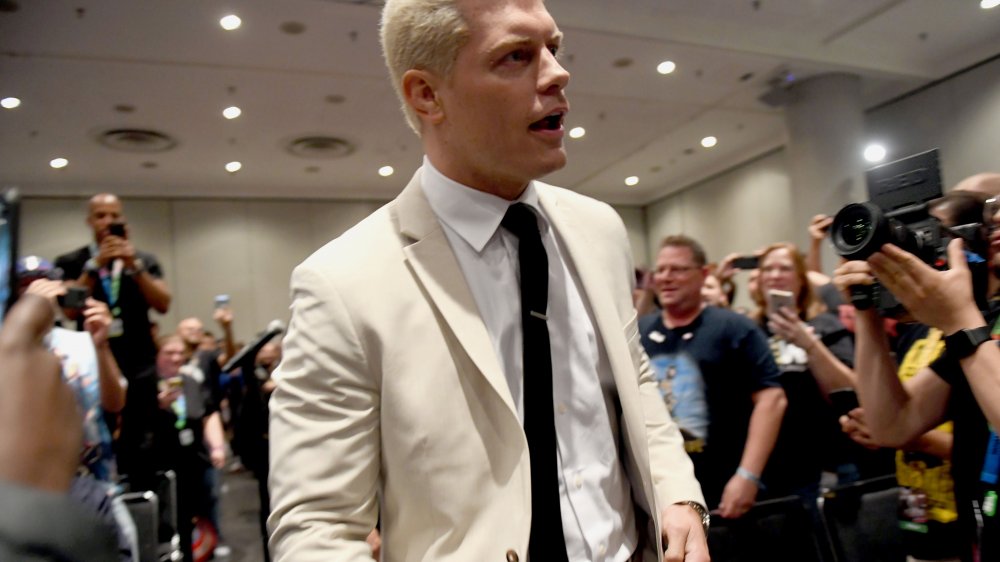 Noam Galai/Getty Images
Kenny Omega spoke a half-truth when he referred to Cody as the "three-star savior" for a Being the Elite segment in 2018. Cody will never be one-half of one of the greatest one-on-one matches in history, as were Omega and Kazuchika Okada. Dusty Rhodes' son makes this list, however, because he's managed to elicit real and heartfelt emotions from fans time and time again since he left WWE in May 2016. 
Customers wanted to see karma catch-up with Cody after he turned on Kenny Omega and when he cut heel promos on his former Bullet Club brother. Those at All In cried tears of joy when Cody, then a babyface, defeated Nick Aldis to win the NWA Worlds Championship in honor of his deceased father. The bloody encounter between brothers Cody and Dustin Rhodes at Double or Nothing was made legendary by the promo Cody cut following the match, a segment that mirrored one involving Dusty and Dustin from 1994.  
In October 2019, Zack Heydorn of Pro Wrestling Torch wrote how Cody can become "wrestling's new mainstream babyface star." Three years before that, Cody was playing Stardust on WWE television. How quickly things change.  
The Young Bucks have already 'Changed the World'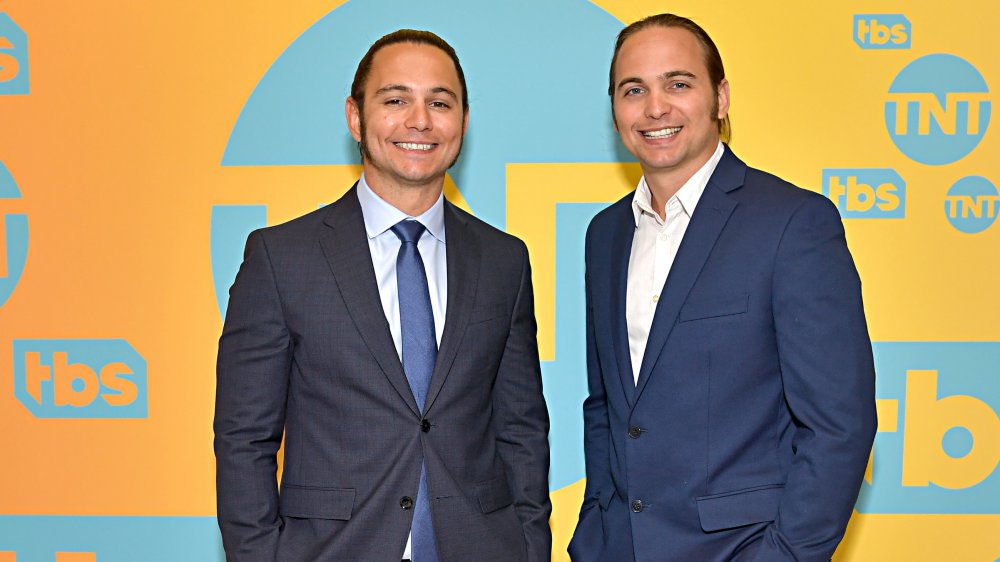 Emma Mcintyre/Getty Images
As explained by Social Suplex and KB's Wrestling Reviews, the Young Bucks won Wrestling Observer Best Tag Team honors each year from 2014 through 2018. In September 2019, Case Lowe of Voices of Wrestling wondered if Nick and Matt Jackson were, in fact, the greatest tag team in the history of the business. It's almost difficult to believe Matt couldn't afford to buy his own $1.99 chicken sandwich earlier in the decade, per Vice. The Young Bucks began 2019 yearning to "Change the World" via AEW, and they probably exceeded their expectations with multiple sellouts and a nationally-televised program that notched ratings wins over a WWE product. 
One concern, however, is that two of the company's executive vice presidents will be too busy behind the scenes to remain what they've been through the second half of the 2010s: the world's best tag team. According to Sports Illustrated, the Bucks made history in June 2018 when they became only the second team in 46 years to ever hold the IWGP Junior Heavyweight Tag Team Championship and IWGP Heavyweight Tag Team Championship. 
The Bucks will start the 2020s in their physical primes. We look forward to them booking their first AEW seven-star classic, and to Jim Cornette responding to that match as only Cornette can. 
Jox Moxley is back to his preferred wrestling persona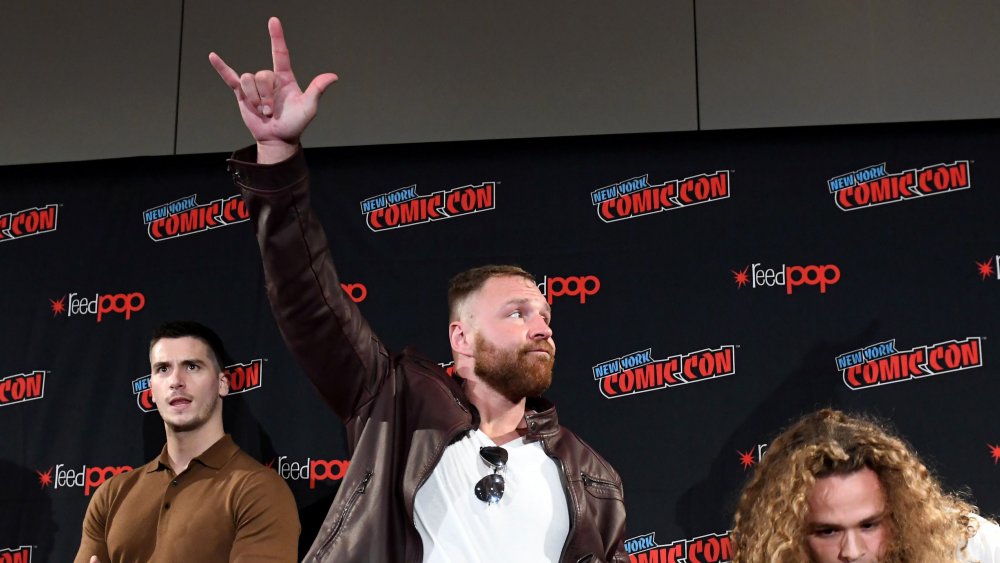 Noam Galai/Getty Images
For Jox Moxley, 2019 was largely about putting the Dean Ambrose WWE character on the shelf and emerging as his own man who did his own thing. Moxley ventured overseas and won the IWGP United States Championship from Juice Robinson (CJ Parker in NXT) in a brutal, bloody, and hard-hitting contest. Moxley portrayed a heel in the ring, but he was often a funny and charming babyface in promos. His unsanctioned match with Joey Janela at Fyter Fest was downright insane and even left some viewers cringing. 
Acts such as Kenny Omega, the Young Bucks, Private Party and others on the AEW roster make wrestling look like a beautiful art form perfected by talented and athletic gymnasts. Little about Moxley's bruising and, sometimes, weapons-filled matches will earn him highlights on ESPN programming. In a way, the Moxley character reminds us of The Joker from The Dark Knight: Mox "just does things" without any plan in mind. He's neither babyface nor heel, neither Elite nor Inner Circle. He's a former WWE champion who's now able to speak and perform as he wishes. 
Kenny Omega is widely regarded as one of the greatest wrestlers of his generation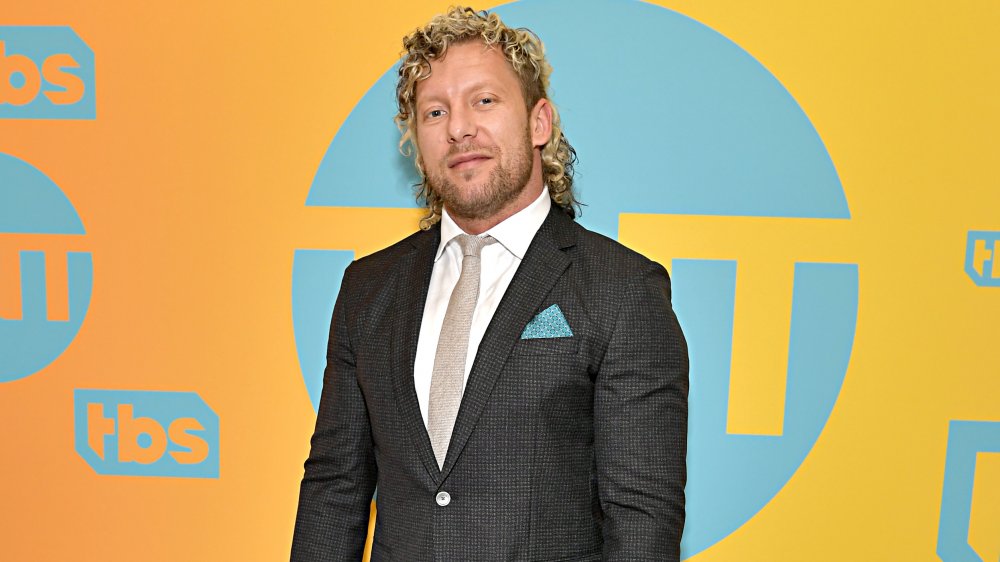 Emma Mcintyre/Getty Images
Pro wrestling is scripted performance art. In these instances, "best" often refers to somebody's favorite act. Perhaps you rate Cody, Chris Jericho, Shawn Spears, or Joey Janela as your "best" AEW male wrestler, and that's perfectly acceptable. Sometimes, however, consensus opinion should win the day. Wrestling Observer Newsletter, Sports Illustrated, Sporting News, ESPN, and Pro Wrestling Illustrated all named Omega the best overall wrestler for 2018. Earlier that same year, Bleacher Report's Andreas Hale called Omega "the greatest show in wrestling." 
Any concerns Omega may have lost a step or that his role as an executive vice president would negatively affect his wrestling disappeared after his dark match with Joey Janela taped on October 9 went public. In short, Omega remains the perfect pro wrestler. He has Cody's in-ring storytelling abilities, the Young Bucks' high-flying athleticism, the physical strength of a heavyweight, and the willingness to brawl with performers such as Jon Moxley, Chris Jericho, and Pentagon. 
The only real drawback to AEW signing Omega in 2019 is that he has no equal on the roster. Unlike in New Japan Pro Wrestling where Omega could feud with Kazuchika Okada, Hiroshi Tanahashi, and Kota Ibushi, the former IWGP Heavyweight Champion exists in a tier all his own in AEW. 
Chris Jericho has earned more than a 'thank you' from AEW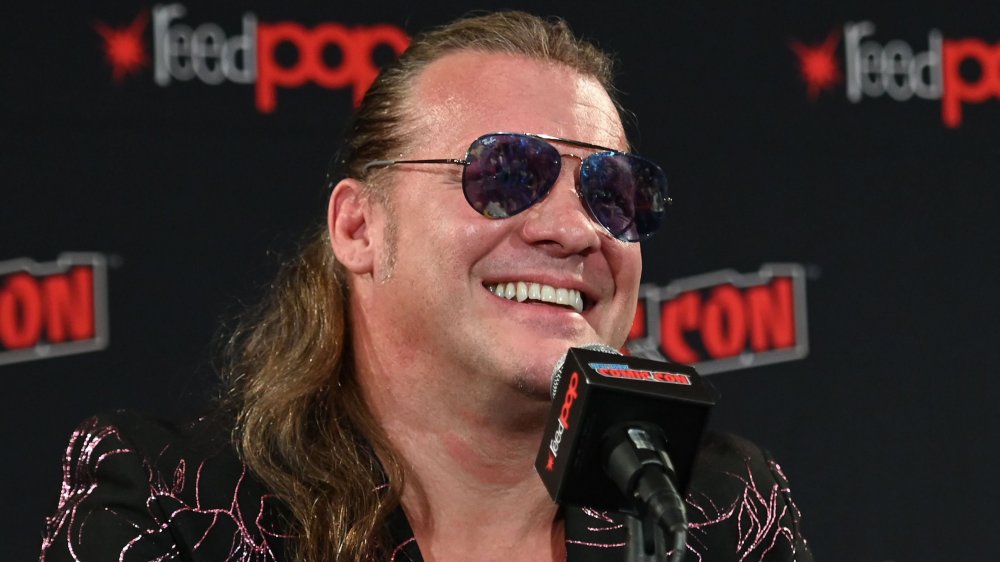 Noam Galai/Getty Images
Eventually, wrestling historians will have conversations about if Chris Jericho is the greatest all-around performer in North American pro wrestling history. Jericho cemented himself as an all-time WWE champion and the company's first Undisputed Champion. He's had staying power in the industry since his "Lionheart" days in the mid-1990s. Unlike acts who grew stale and/or who lived off their past successes, Jericho has repeatedly altered and adjusted his character. He's used his "Painmaker" persona in both New Japan Pro Wrestling and AEW, and he generated an Internet meme after winning the AEW Championship. That clever saying was embraced by Major League Baseball's social media department during the 2019 postseason. 
Jericho signed with AEW on the wrong side of 45-years-old, so he'll never be the smoothest wrestler in the organization. With that said, his reach as a mainstream star who worked multiple WrestleMania events and who appeared on non-wrestling shows such as Dancing With the Stars and Hollywood Game Night made him the ideal first champion for a company looking to do more than just cater to fans already willing to spend money on shows and merchandise. 
The industry's best and brightest star isn't always its best wrestler. In 2019, Chris Jericho was AEW's top star, and that's why he deserved an official and public "thank you" from the promotion.