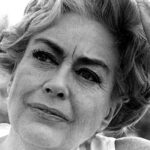 The Messed Up Truth About Joan Crawford
echo get_the_meta(); ?>
Joan Crawford was a self-made Hollywood success story. She grew up poor in the South, and her dancing earned her a contract with Metro-Goldwyn Mayer. After struggling to reach her career goals in her early days at MGM, she changed her name and transformed herself into a 1920s flapper who obsessively practiced her speech to eliminate her southern accent, according to Bob Thomas' "Joan Crawford: A Biography."
Crawford's "rags-to-riches" spirit was captured in many of the roles she took on in the 1930s, but in 1938, she was labeled "box office poison" because her movies didn't always bring in a ton of money, per Biography. But by 1945, she was back with a vengeance, earning an Academy Award for "Mildred Pearce" and acting steadily until the 1970s.
Crawford's acting career may have floundered and faded had she not been as determined as she was. But according to reports from her co-stars and even her children, her ambition was tinged with bitterness. Here's what Crawford was reportedly like behind the curtain.
Joan Crawford's daughter described her as cruel and abusive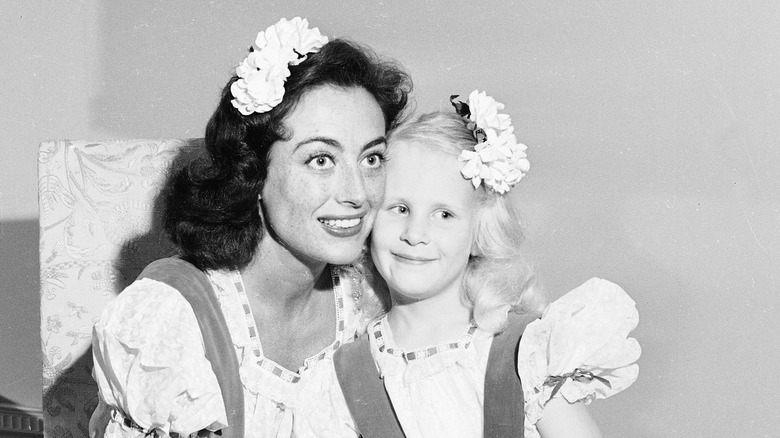 Gene Lester/Getty Images
When Joan Crawford's adopted daughter, Christina, was 13 years old, Joan allegedly grew abusive toward her. "You never forget that," Christina told The Guardian in 2008. "It was up close and personal. She came this far from my face, and you could see it in her eyes, you can see if someone is trying to kill you."
In 1978, one year after Joan's death, Christina published the autobiography "Mommie Dearest," which depicted her mother in far-less-then flattering terms.
Upon the book's release, Joan's other daughter, Cathy, said that Christina "had her own reality … I don't know where she got her ideas. Our Mommie was the best mother anyone ever had.," (per Vanity Fair). In response, Christina pointed to their eight-year age gap and the fact Cathy was not around to witness Joan's treatment of her, adding that Cathy may have been a more docile child. "What my mother wanted was fans and puppies, not human beings," she said. "She was as close to being a totally manufactured person as I've ever met," (per IMDb)
Joan Crawford also had a sour relationship with her son Christopher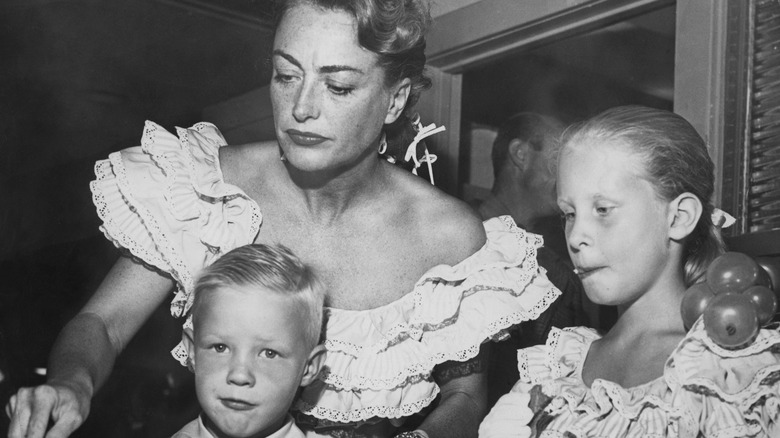 Keystone/Getty Images
Joan Crawford's adopted son Christopher has backed up Christina's claims of Joan's cruelty. By the age of 35, Christopher was scarred from an explosion in Vietnam, working as a lineman with Long Island Electric, and living on welfare. He gave a rare interview to the Los Angeles Times in 1978, referring to his mother only by her initials. "She was not a mother," he told the newspaper (via Joan Crawford Best). "She was not a family. I honestly to this day do not believe that she ever cared for me."
Christopher claimed that, when he was 7 years old, Joan caught him playing with matches and made him hold his hand in the fireplace as punishment. "I had blisters all over my hand," he recalled, "[and] that day I ran away for the first time." When he was ten, he ran away again and spent several days conning people for food money and sleeping under the Santa Monica Pier. Christopher also said that Joan kept him strapped into bed in a harness until he was 12 years old.
Christopher's final interaction with Joan was a plea for help for his infant daughter. "I called J.C. and said, 'I need your help. Your granddaughter needs blood and she needs it now. She might die,'" Christopher recalled. "J.C. said, 'She's not my granddaughter. You were adopted.' I lost my temper and slammed down the phone so hard I broke the receiver. That was it between J.C. and me."
Joan Crawford's feud with Bette Davis got ugly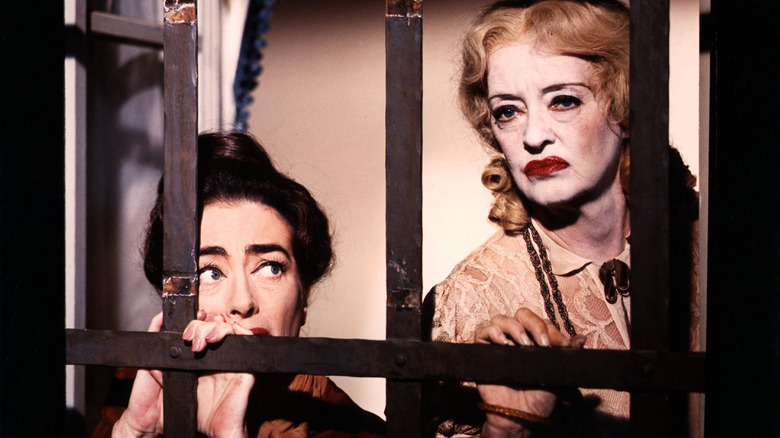 United Archives/Getty Images
Joan Crawford's feud with fellow actor Bette Davis is the stuff of legend. Their rivalry spanned multiple decades, involving jealous disputes over who was stealing the limelight. But the bitterness reached its peak during the 1962 race for the Best Actress Oscar.
"I always knew Bette would be chosen, and I hope and pray that she wins," Crawford told reporters after the nominations were announced. She had not been nominated, but Davis had, for their movie "What Ever Happened to Baby Jane?" (via Vanity Fair). "That's so much bull," Davis said after she heard Crawford's remark, as quoted in Shaun Considine's "Bette & Joan: The Divine Feud." "When Miss Crawford wasn't nominated, she immediately got herself booked on the Oscar show to present the best director award. Then she flew to New York and deliberately campaigned against me. She told people not to vote for me. She also called up the other nominees and told them she would accept their statue if they couldn't show up at the ceremonies."
When Ann Bancroft was announced as the winner, Crawford gleefully accepted the award on her behalf. "Moments later, Crawford floated down the hall past my door," Davis recalled. "I will never forget the look she gave me. It was triumphant. The look clearly said, 'You didn't win and I am elated!'"