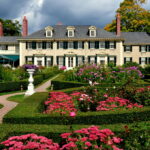 The Most Celebrated Historic Houses in Every U.S. State
echo get_the_meta(); ?>
Wherever you look, there are meaningful and cherished pieces of history across the United States. This, too, holds true for many of its historic homes.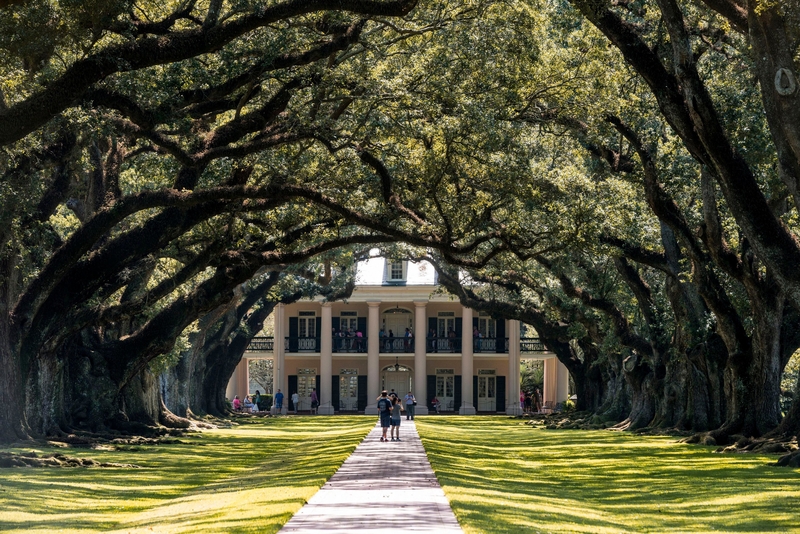 Get ready to indulge in the myriad of magical historic homes that each of the nation's 50 states has to offer.
Maine – Olsen House

What used to be an old farmhouse is now a public house museum operated by the Farnsworth Art Museum. Extraordinary artwork occupies the house, but perhaps Andrew Wyeth's 1948 painting 'Christina's World' is the most famous. The painting, along with other works by Wyeth, was influenced by the home itself and the farmstead setting.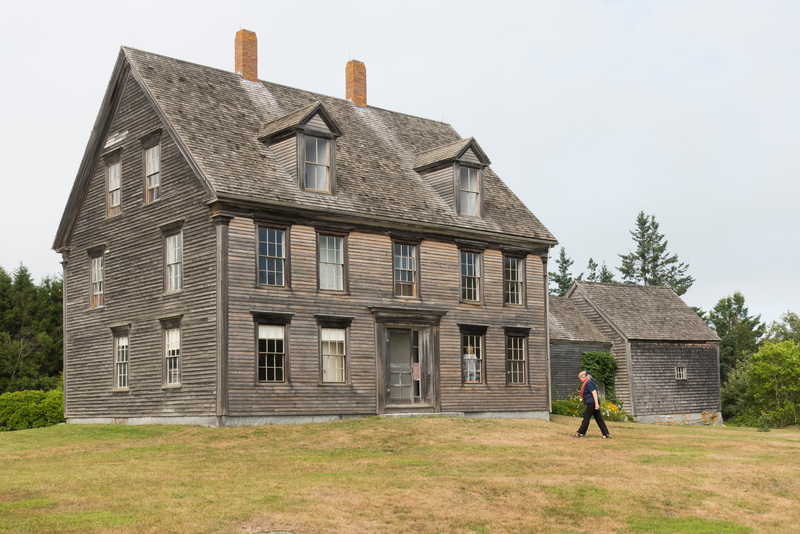 Also in Maine: The Victoria Mansion is an Italian villa-style mansion that displays how the high-status demographic lived before the Civil War.
Colorado – Margaret "Molly" Brown's Home

Many celebrities have elaborate mansions all over the country, but Margaret "Molly" Brown's home is a little different from the rest. Not only is it famous for being her home, but the Victorian architecture also became a museum. However, the threat of urban renewal put the house in danger of being taken down. In 1970, a successful plea was made to save the home, and thankfully, we can still visit it today.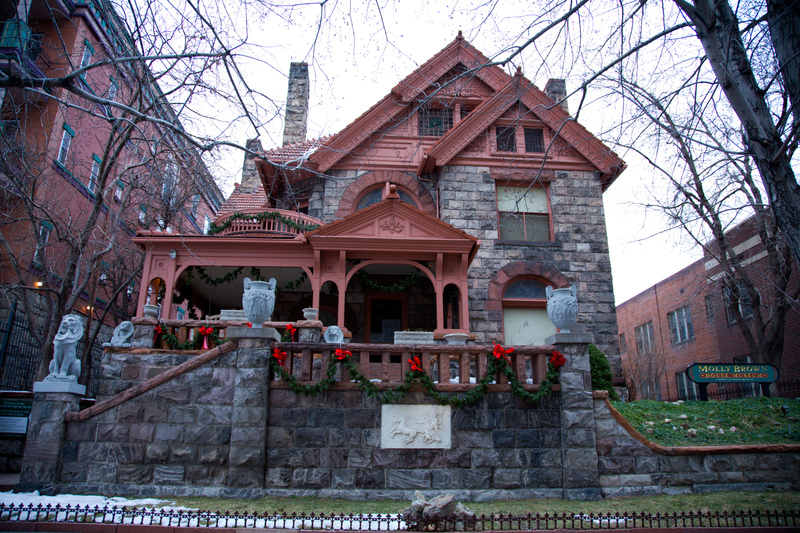 Also in Colorado: The Sleeper House, aka The Sculptured House, is located in Golden, Colorado. Its futuristic, elliptical structure made an appearance in a Woody Allen film in 1973, which gave it its fame.
Washington – Manresa Castle

In 1892, Manresa Castle was built as a private residence for Charles Eisenbeis, more commonly known as the city's first mayor. It is located in the beautiful city of Port Townsend. Currently, it offers services such as elegant wedding services and versatile meeting rooms.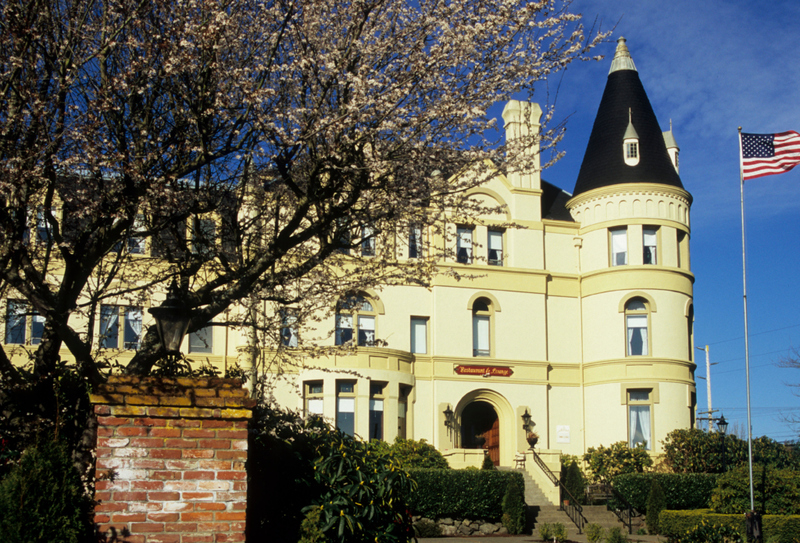 Also in Washington: The Ann Starrett Mansion, which is also located in Port Townsend, is known for being the iconic pink palace.
Oregon – The Pittock Mansion

Oregon Trail pioneers Georgiana and Henry Pittock lived in this reputable mansion for only a short period of time (1914-1919) before they, unfortunately, passed away. The two were huge influences in the development of the city years prior to living in the house. For example, Henry worked several years as a publisher of the Portland Oregonian.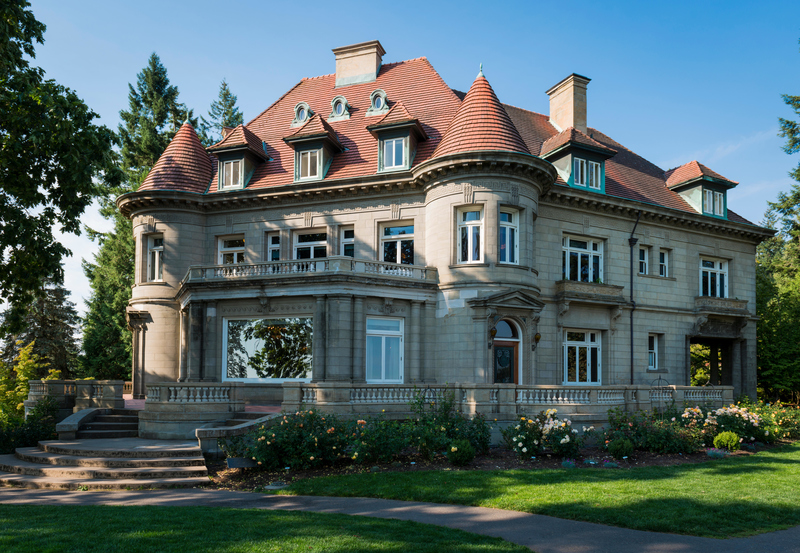 Also in Oregon: The Watzek House, built in 1935, is a modern home that is clearly years ahead of its time, stylistically.
Utah – The Beehive House

Located in Salt Lake City, this home was built for Mormon leader Brigham Young. This house is uniquely named after the beehive structure on the top of the house. Eventually, the house became too small for Young's overwhelming family size, but it still holds as one of the most unique pieces of architecture to this day.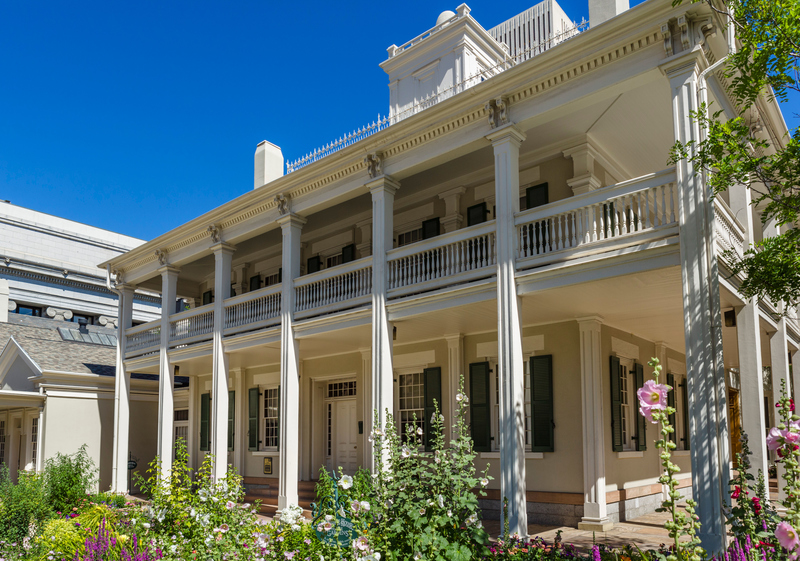 Also in Utah: Iconic Butch Cassidy's childhood home is a popular tourist attraction, as his parents were some of the state's first Mormon settlers.
Georgia – The Mercer-Williams House

Originally, this home was designed for the grandfather of singer-songwriter Johnny Mercer. But years later, this home was bought and restored by antique connoisseur, Jim Williams. In 1994, it quickly became an attraction for tourists in Savannah, Georgia. This was due to the overwhelming success of the publication Midnight in the Garden of Good & Evil .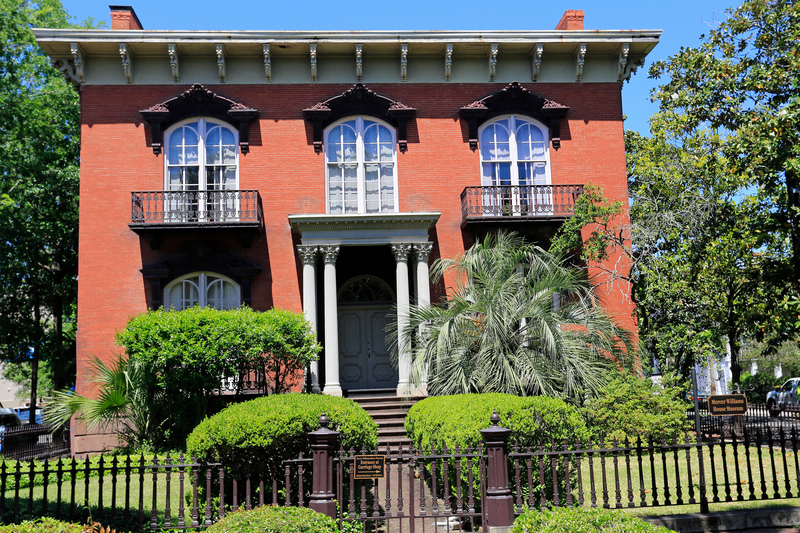 Also in Georgia: Located in Covington, Georgia is The Twelve Oaks Bed & Breakfast, which is believed to be the inspiration for Margaret Mitchell's fictional Twelve Oaks in the movie Gone With the Wind.
California – Postcard Row

One of the nation's most photographed homes is Postcard Row, located in San Francisco. Designed between the years of 1892 and 1896, these seven homes were developed by a single person. Nicknamed the "seven sisters," these homes might be familiar to you, as they were famously photographed for the show Full House . Unfortunately, you cannot visit these homes, as they are all privately owned.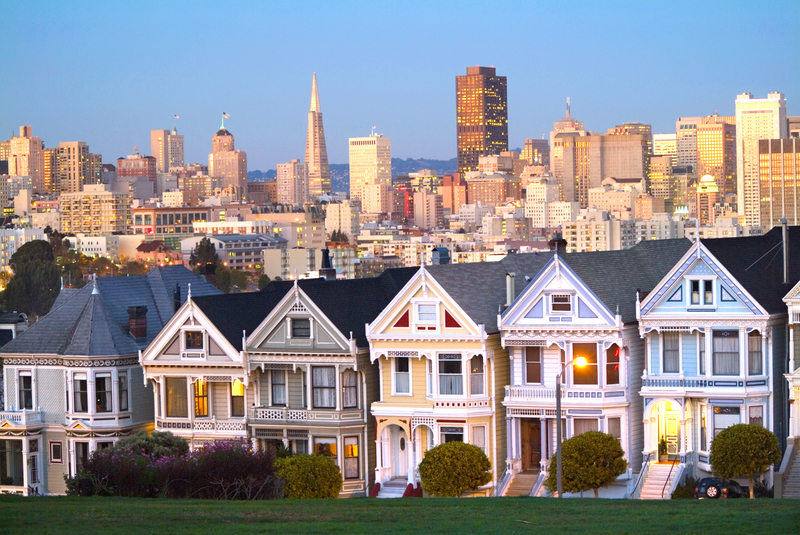 Also in California: The Winchester Mystery House located in San Jose is a beautiful Victorian mansion that was once the home of Sarah Winchester. It's historic for its unique and captivating architecture.
Mississippi – Longwood Plantation

Longwood Plantation is home to America's largest octagonal-shaped house. Historians jokingly refer to this home as "Nutt's Folly" because the estate was the dream home of Haller Nutt. Nutt was a nobleman who unfortunately passed away from pneumonia before the home could be fully completed. But the rest of his family lived in the finished basement.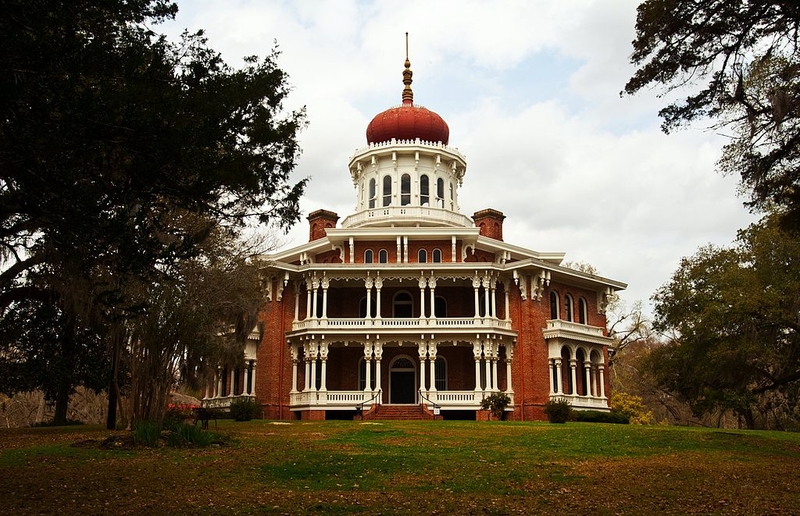 Also in Mississippi: The two-room house where Elvis Presley was birthed and spent his childhood in is along the Mississippi Blues Trail.
Kansas – Amelia Earhart's Birthplace

In Kansas lies the home where famous aviator Amelia Earhart was born. She went on to spend the majority of her life in this Gothic-style cottage. Now, it is re-purposed to be a historic house museum to commemorate Earhart's life.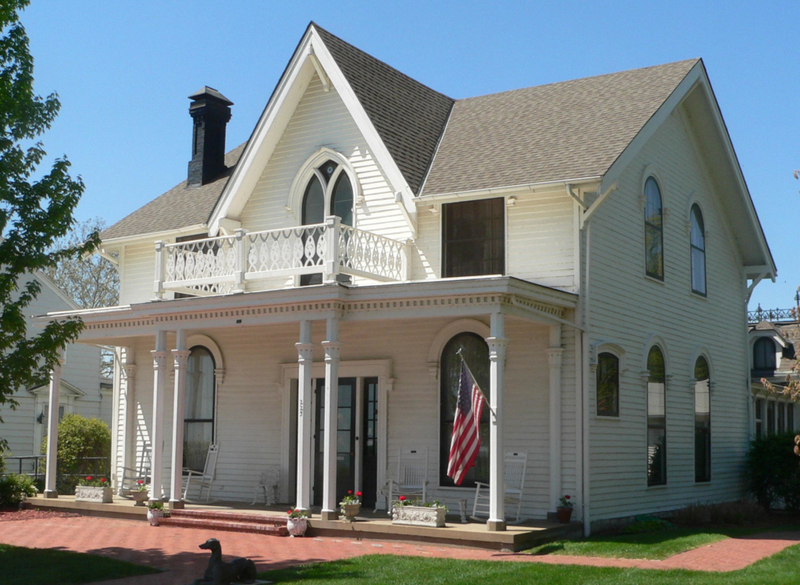 Also in Kansas: Another famous home was President Eisenhower's childhood house, which is now a museum for the Eisenhower Presidential Center.
Alaska – The Russian Bishop's House

Russia holds a lot of history in the state of Alaska, but only a few remnants of Russian architecture have survived. One of these is the Russian Bishop's house, which was completed in 1842, in Sitka National Historical Park. This cultural and informational center for Russian development can be seen for its unique construction, specific to Russian architecture.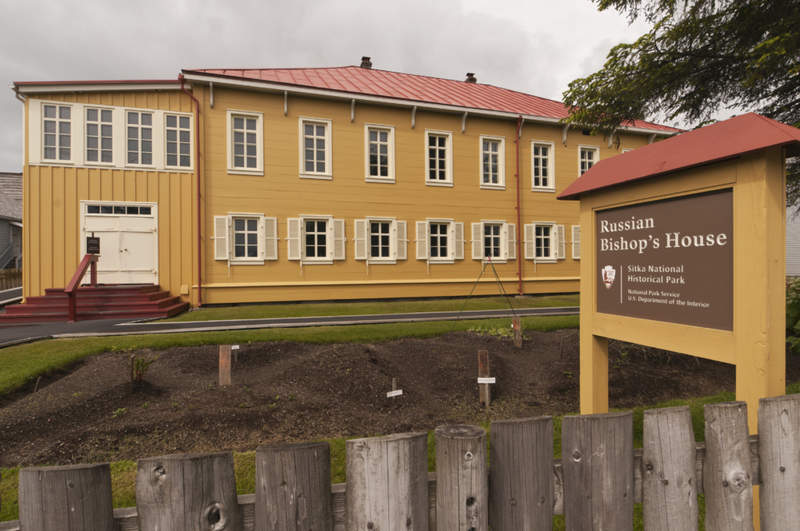 Also in Alaska: The Oscar Anderson House is one of the oldest homes in Anchorage, Alaska. It shows the contributions that Oscar Anderson made to the early development of Anchorage.
Texas – Bishop's Palace

The Bishop's place was built for attorney Walter Gresham, and it is Galveston's best-known building. Esteemed architect Nicholas Clayton made this home both practical and beautiful. It stood strong through the Great Storm of 1900, but there are also silver-lined appliances in the home for aesthetic purposes.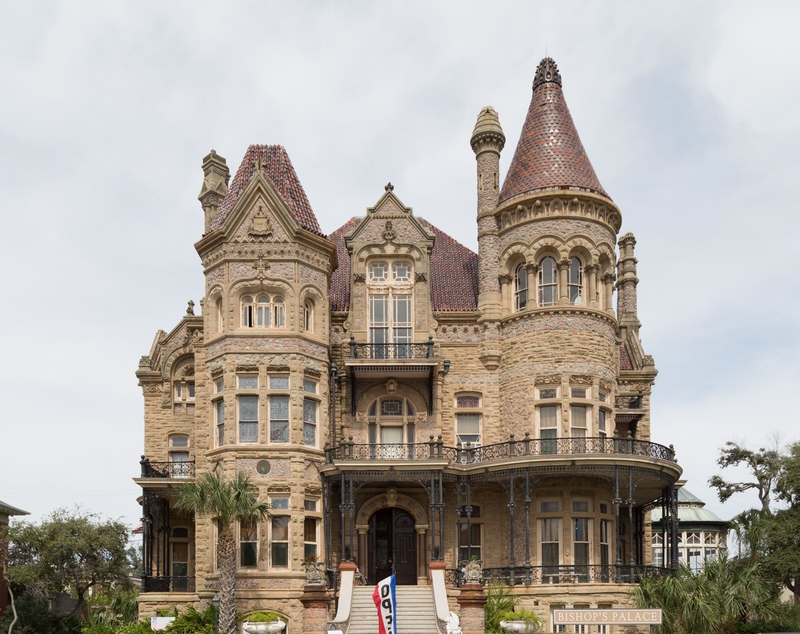 Also in Texas: The Huntsville home is the residence of Sam Houston, the first elected president of the Republic of Texas.
Alabama – The Crown Jewel of Demopolis

Before becoming one of the most historic buildings dedicated to Greek culture, this house was actually just an ordinary, simple cabin – hard to believe, right? Not until the years 1843 through 1861 did it get renovated by amateur architect, General Nathan Bryan Whitfield. He expanded and augmented the home into what it is today.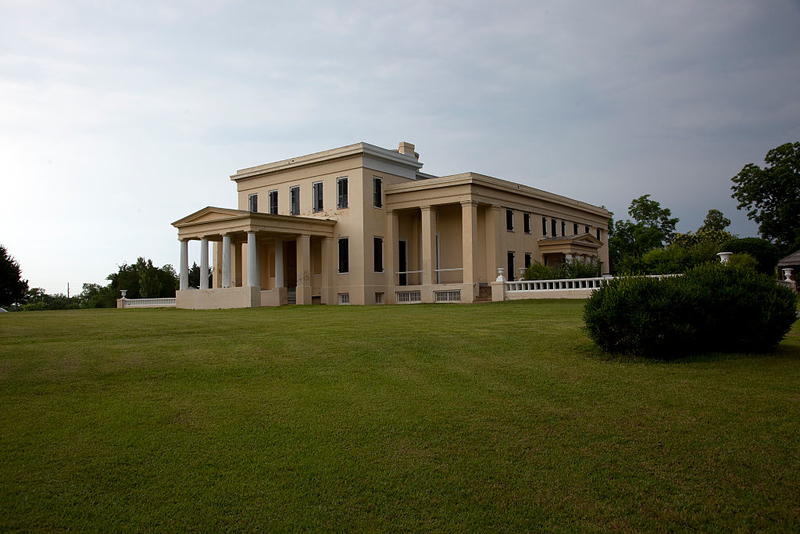 Also in Alabama: The Hank Williams Boyhood Home in Georgiana, Alabama is the house where Hank Williams himself honed his musical abilities before becoming one of the most famous and admired country music superstars in history.
South Carolina – Tidalholm "The Big Chill"

Tidalholm is the official name of the countryside private home, but it served as the primary setting for the '80s classic, The Big Chill. Located in Beaufort, the home resides among many more architectural beauties. But they are all privately owned, so it is not possible to schedule any tours.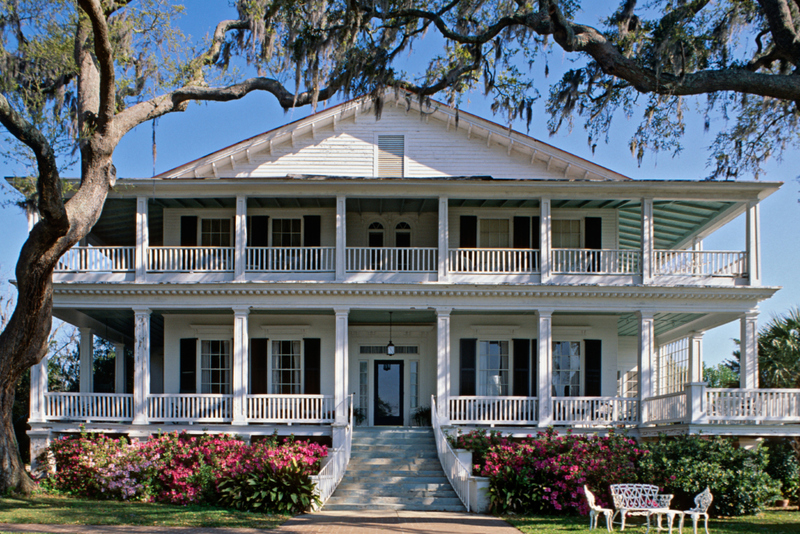 Also in South Carolina: Drayton Hall is a charming Georgian Palladian plantation house located on the banks of the Ashley River.
Florida – Ernest Hemingway's Home

In Key West, Florida is where Ernest Hemingway's home lies, where he lived with his wife from 1931 to 1940. The Spanish Colonial style of architecture is what really makes the house stand out. However, before the Hemingways bought this home, it was in desperate need of renovation. Interestingly enough, this is now the home of approximately 40 to 50 polydactyl (six-toed) cats.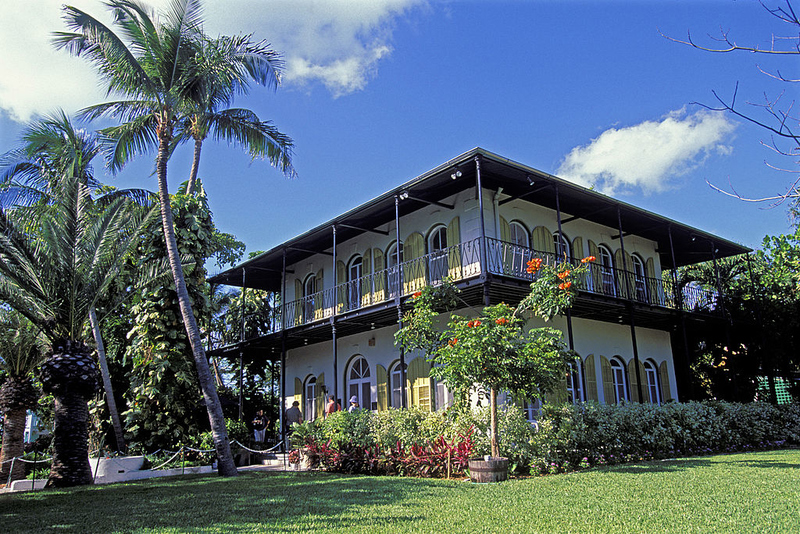 Also in Florida: Ca' d'Zan is American circus owner John Ringling's famous estate, located in Sarasota, Florida, neighboring Sarasota Bay.
Minnesota – Glensheen

Glensheen is a house owned by Clara Congdon, who always used to joke about having quiet neighbors – there is a huge cemetery on the plot of land next to it. This would definitely be considered a mansion, as it has a whopping 39 rooms. Years later, the house was donated to the University of Minnesota, and it was renovated into a house museum.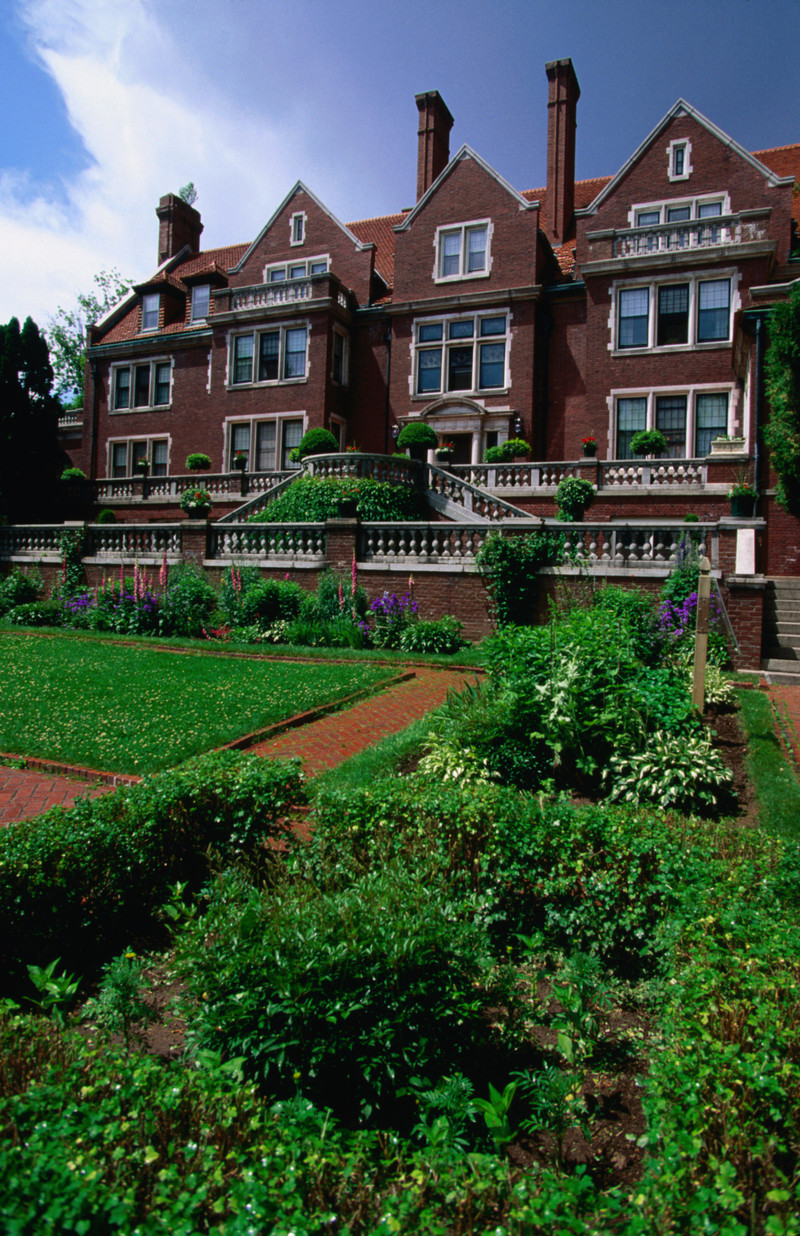 Also in Minnesota: The 1891 James J. Hill House in St. Paul was, at its time, the largest and most expensive home built in Minnesota, at 36,500 square feet.
Arizona – Wrigley Mansion

In 1929, William Wrigley, Jr., aka the creator of the Wrigley chewing gum, started his journey to build his Spanish colonial-style mansion. It was built on a large hilltop overlooking the city of Phoenix. Even though he died shortly after the mansion was completed, the spirit of the home remains alive.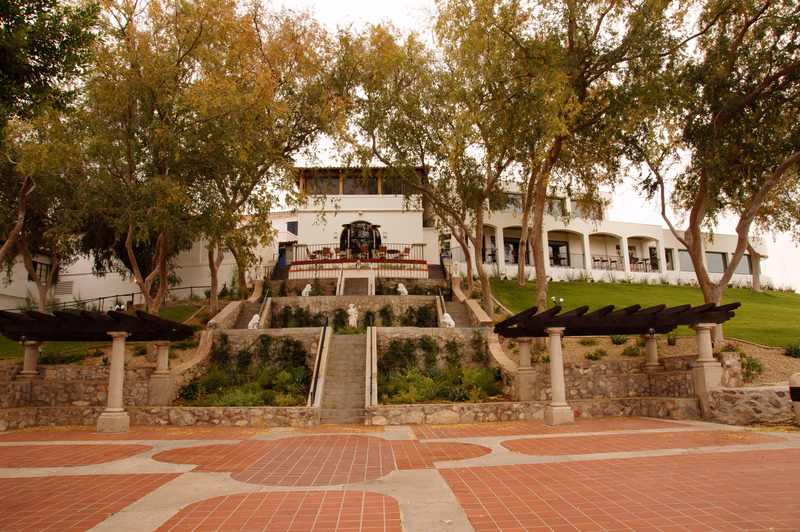 Also in Arizona: Scottsdale's Taliesin West used to be the winter home of Frank Lloyd Wright, and now it serves as the Frank Lloyd Wright School of Architecture.
Michigan – The Henry Ford Estate

This was the home of Henry Ford and his wife Clara from 1915 to 1950. They wanted this house not only because of the architectural popularity it had, but also because it set them aside from the public eye. The house has a gorgeous stone exterior, and it is planted on a whopping 1,300 acres of land.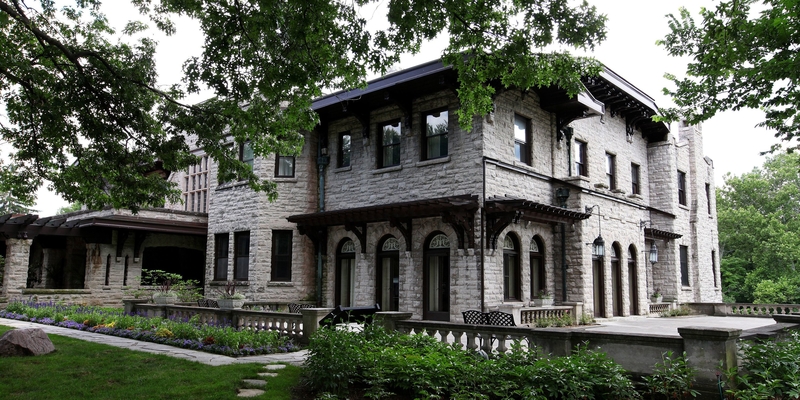 Also in Michigan: The self-titled Alden B. Dow Home & Studio is the home of the 20th-century architect who is well-known for being an influence in curating the modern style native to Michigan.
Massachusetts – The House of the Seven Gables

The House of the Seven Gables is one of America's oldest homes still in existence today – it was built in 1668! But that is not the only thing that makes this house so special. It is also the place where Nathaniel Hawthorne wrote some of his famous novels, which were inspired by the historic setting.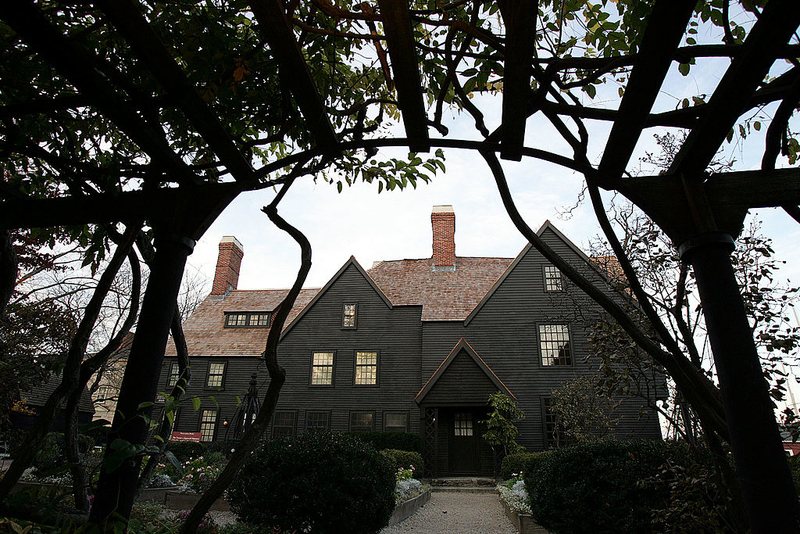 Also in Massachusetts: The Mount, located in Massachusetts, is Edith Wharton's 1902 country home, and it is an example of the principles written in her book The Decoration of Houses.
Connecticut – Mark Twain House

Mark Twain's home has now become the Mark Twain house and museum. During his time in this home, he wrote the classic The Adventures of Tom Sawyer . This home still holds the elegant and well-crafted interior and exterior that encompasses the Gothic Revival style.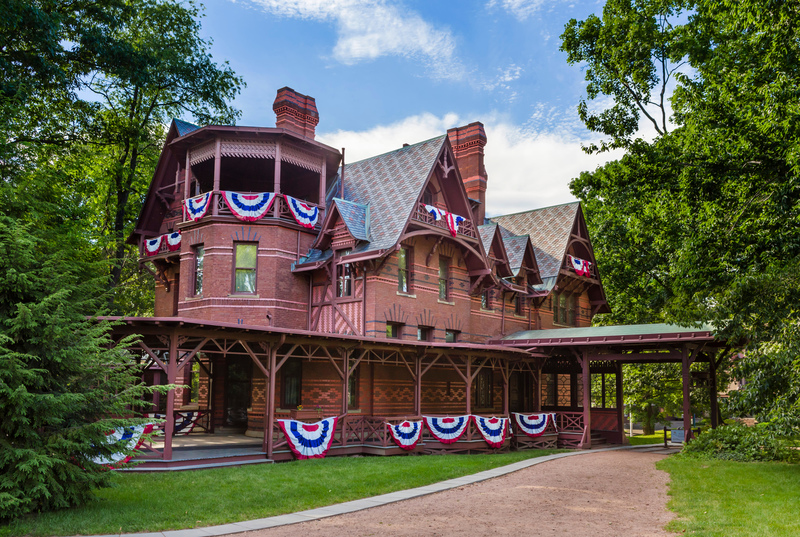 Also in Connecticut: The Glass House was built in 1948 through 1949. It was designed to be a residence for and by Philip Johnson, and now it has evolved into a house museum.
New York – Oheka Castle

Huntington's Oheka Castle is perhaps one of the best-preserved lavish estates that put Long Island on the map to begin with. It still remains the second-largest private residence to exist in the United States. Additionally, it has made numerous appearances in famous films, such as Citizen Kane , and it is rumored to be an inspiration for Gatsby's mansion in The Great Gatsby .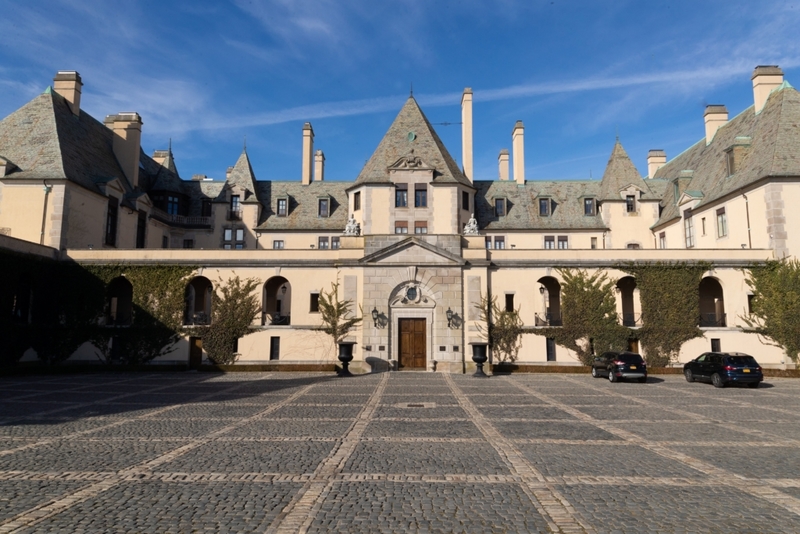 Also in New York: Sagamore Hill was the home of Theodore Roosevelt from 1885 to 1919. It is also known as "The Summer White House."10865430_ImageMediumWidth.jpg.pro-
Maryland – The Star-Spangled Flag House

Though the outside of this building might look like any other, it certainly holds much more. This building was the workplace of Mary Pickersgill, better known as the woman who sewed the American Flag. Also, the house served as a museum to commemorate the war of 1812, specifically the Battle of Baltimore.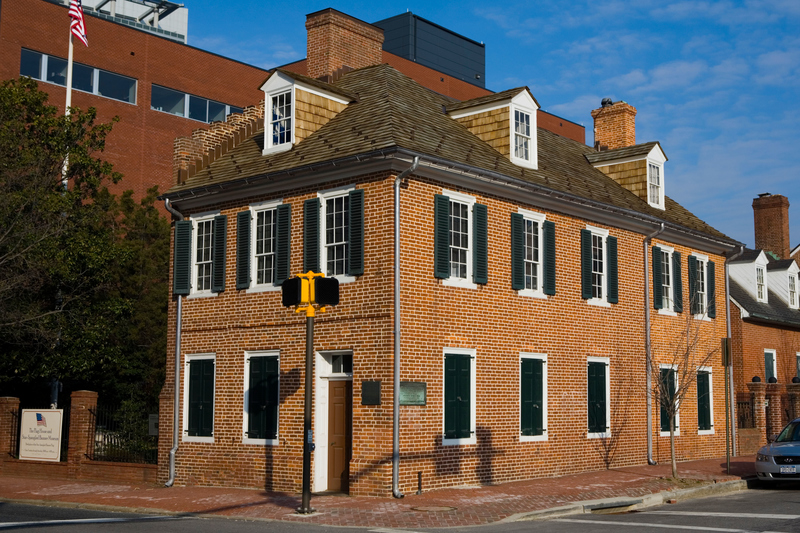 Also in Maryland: Sotterly is an example of a historic tidewater plantation, and it is actually the only one in Maryland that is open to the public.
Delaware – Nemours

The DuPont family is a fundamental piece of history for the state of Delaware, and their legacy lives on in the Nemours house, located in Wilmington, Delaware. Alfred and Alicia DuPont got their home constructed by the New York firm of Carrère & Hastings, also the architects of the New York Public Library. You can currently visit the 300 acres of land that Nemour sits on.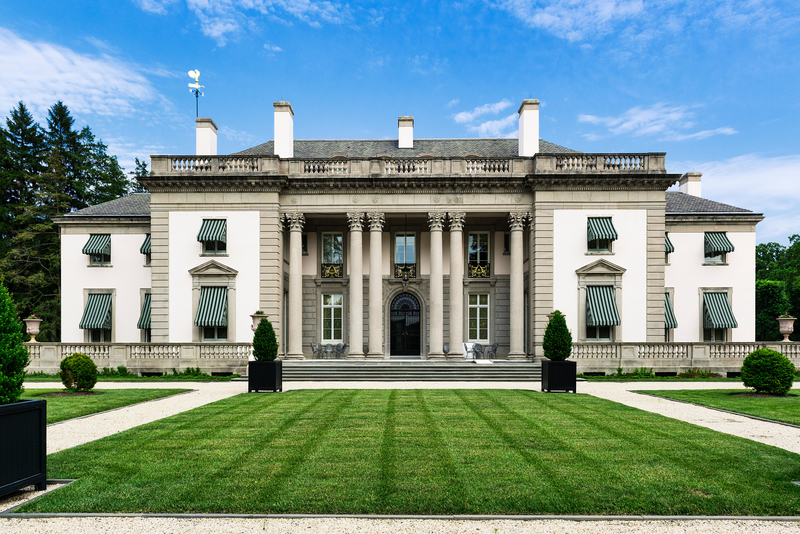 Also in Delaware: The Winterthur home is Henry Francis DuPont's childhood home, but it has now become a museum for American decorative arts.
Ohio – "A Christmas Story" House

This home may appear to be an ordinary house in the streets of a small Ohio town, but this home holds a lot of history in the entertainment world. As you might notice from the leg lamp illuminated in the window, this is Ralphie's home in A Christmas Story . Currently, the home is renovated into a house museum.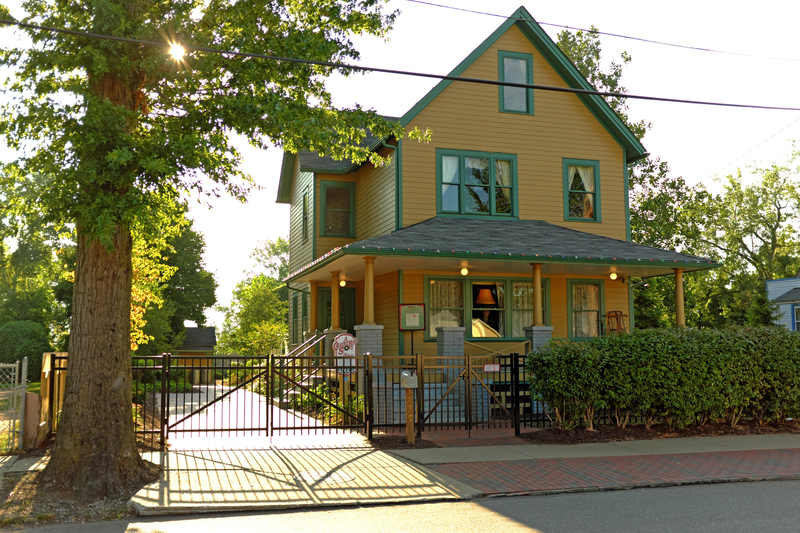 Also in Ohio: Stan Hywet Hall & Gardens is one of Ohio's largest homes. It was built by Frank Seiberling of The Goodyear Tire & Rubber Company.
Rhode Island – The Breakers

The Breakers is the lavish summer home of Cornelius Vanderbilt II. It is one of many gorgeous mansions to be seen along Newport's Gold Coast, but this Italian Renaissance-style of architecture is arguably one of the best.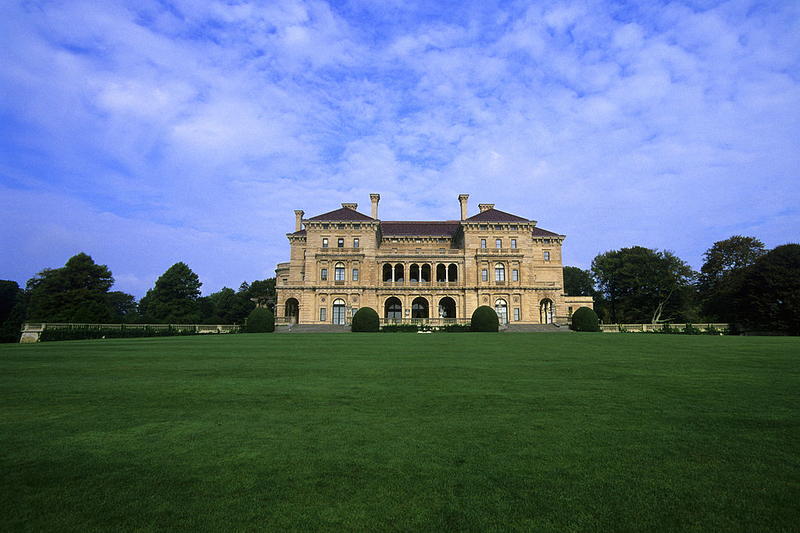 Also in Rhode Island: Nearby The Breakers is the Isaac Bell House. It is one of the country's best surviving examples of shingle-style architecture.
Tennessee -Graceland

Graceland is a former cattle farm that became the iconic estate of Elvis Presley after he purchased it in 1957. Even though Elvis' decorating taste might have been a little questionable, there is still a certain charm about the interior of the home that showcases the musical sensation's personality. Currently, over 600,000 visitors go visit Graceland each year.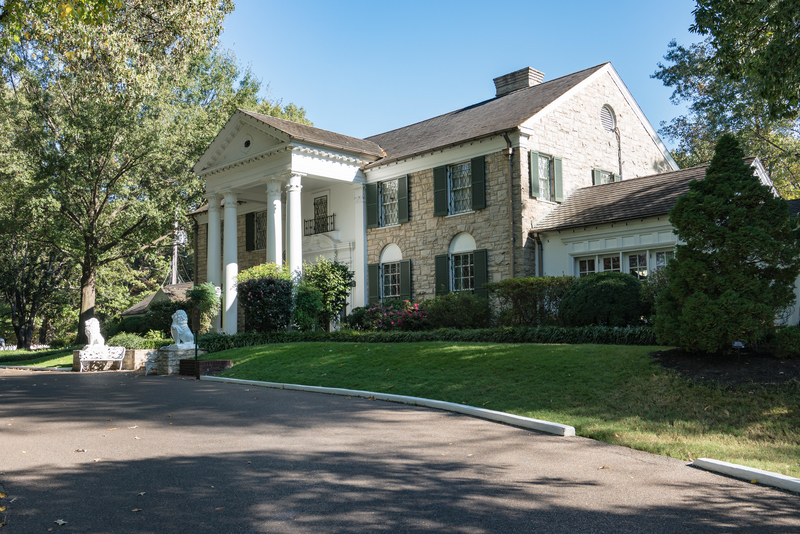 Also in Tennessee: The Hermitage is Andrew Jackson's Greek Revival mansion and farm. The tourist attraction is a must-see for American history buffs.
Idaho – Pocatello's Standrod Mansion

There are few homes in Idaho that are built in the Chateauesque style, and Pocatello's Standrod Mansion is one of those homes. Unlike other houses around it, the mansion was built primarily from sandstone, giving it the castle-like appearance. Idaho locals say that the ghosts of the original homeowners still reside within the vicinity.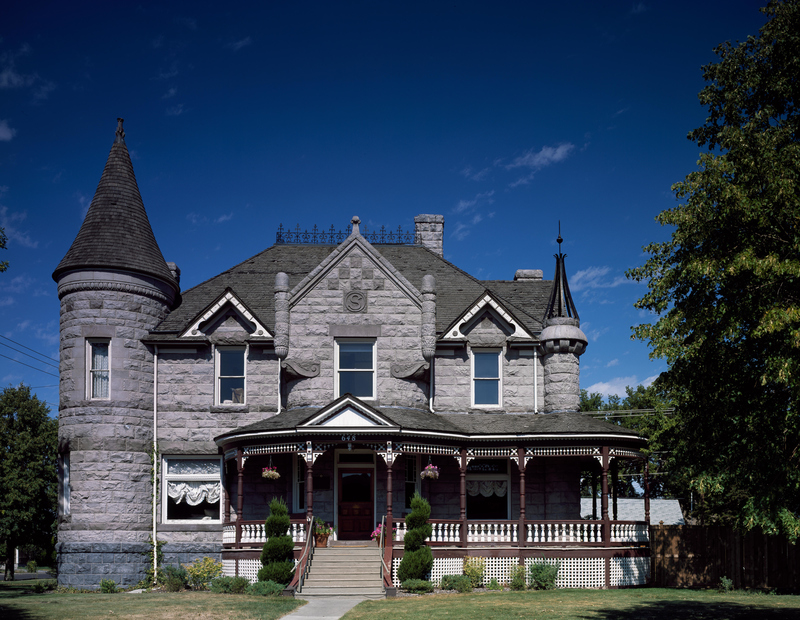 Also in Idaho: The McConnell Mansion, a landmark home built by a former governor, is the only house in the state that is built in the Eastlake style.
Pennsylvania – Fallingwater

This beautiful home was made possible by famous architect Frank Lloyd Wright. He described his style of architecture as "organic," which has been made very apparent in the design of Fallingwater. He designed this home as a weekend retreat for the wealthy Kaufmann family. The waterfall is one of the most notable features of the home, giving it it's renowned reputation.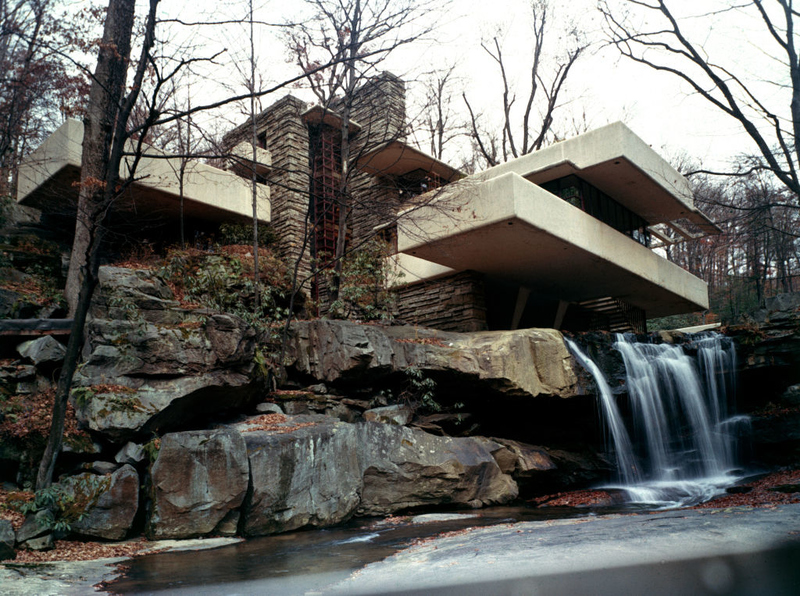 Also in Pennsylvania: The Cairnwood Estate is the first large-scale country house commission of Thomas Hastings. From this piece, Hastings went on to become one of the most well-known architects of the Gilded Age.
Arkansas – Johnny Cash's Boyhood Home

Johnny Cash came from very humble roots, to say the least. His home as a child was part of the Dyess Colony which provided shelter and compensation for 500 families in poverty. In recent renovations, the house has been refurbished to look like a typical home in the 1930s. Subsequently, it was added to the National Register of Historic Places.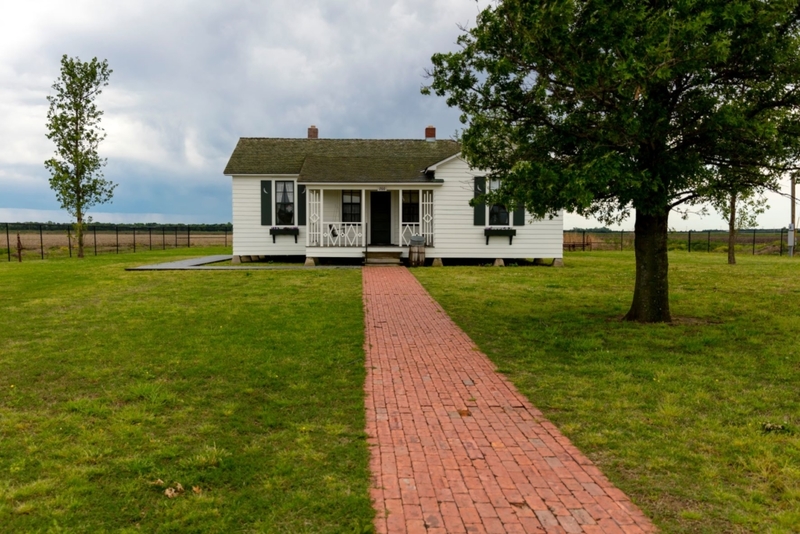 Also in Arkansas: Arkansas native E. Fay Jones was an architect who built historic and exquisite homes in Heber Springs.
Wisconsin – The Pabst Mansion

Located in Milwaukee, the famous beer connoisseur built this home for him and his family in 1890. After plans were set in place to take it down and build a parking lot in its place, in 1975, the public quickly protested. Fortunately, the home survived, and it is still there to this day, re-purposed as a house museum.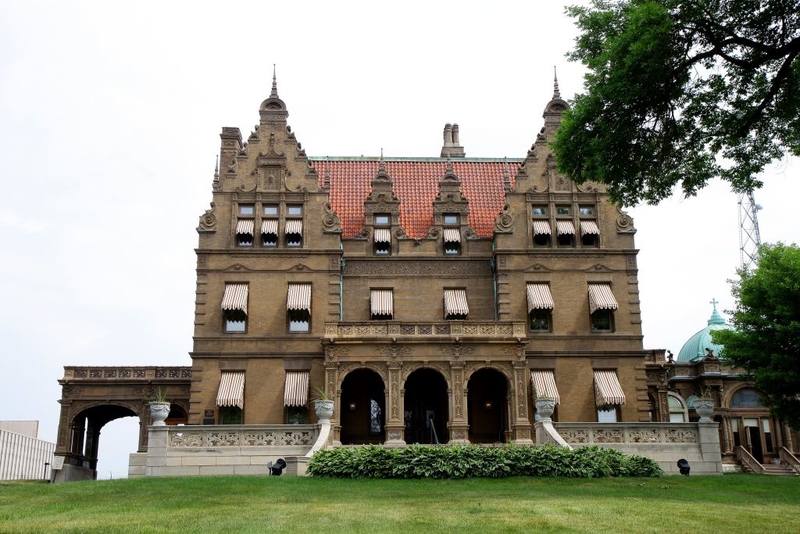 Also in Wisconsin: The Black Point Estate was the summer home of Conrad Seipp. It is one of America's finest examples of Queen Anne architecture.
Vermont – Hildene

Only one of Abraham and Mary Lincoln's four sons survived long enough to reach adulthood, and that was Robert Todd Lincoln. He built this beautiful Greek-revival home on a hilltop in Manchester. Until 1975, descendants of the Lincoln family continuously resided in this home.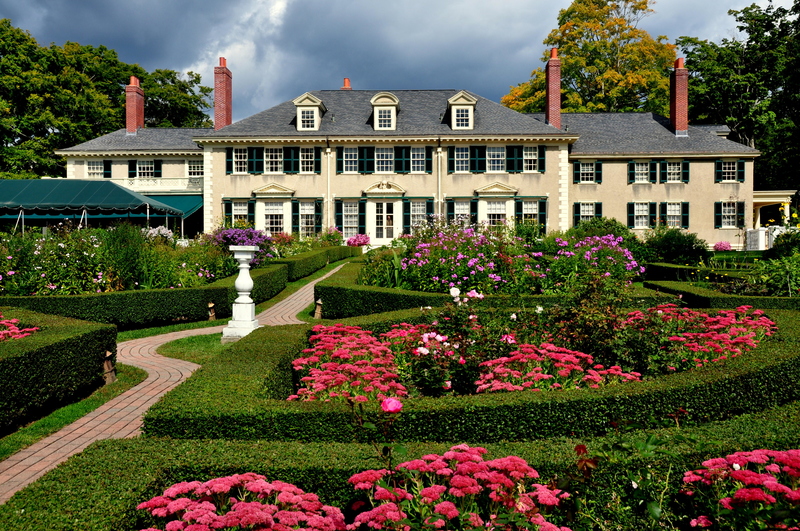 Also in Vermont: Built in 1787, The Ethan Allen Homestead is the charming home that Vermont's founder lived in.
Missouri – Vaile Mansion

In 1882, the Kansas City Times called the Vaile Mansion "the most princely house and the most comfortable home in the entire west." And that still holds true to this day. Not much has changed in the mansion, and it is well-known as one of the best examples of Second Empire architecture in the country.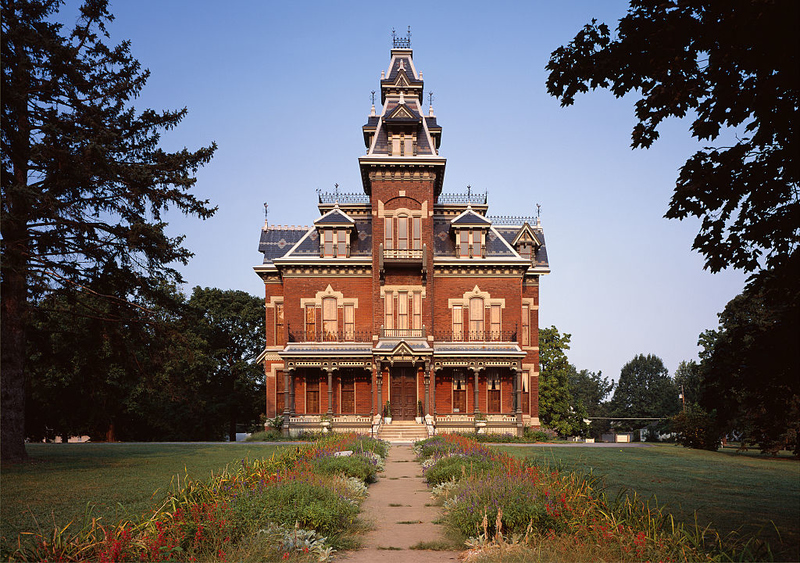 Also in Missouri: The Harry S. Truman House was the home to the 33rd president of the United States, from the time of his marriage to the time of his death.
Montana – Moss Mansion

The same architect that is responsible for building the famous Plaza Hotel in New York City is also responsible for the Moss Mansion. The architect built this stone mansion in 1903 for a wealthy businessman named Preston Boyd Moss, hence the name of the mansion. Also, the mansion has been featured in a handful of noteworthy films, such as Son of the Morning Star and Return to Lonesome Dove .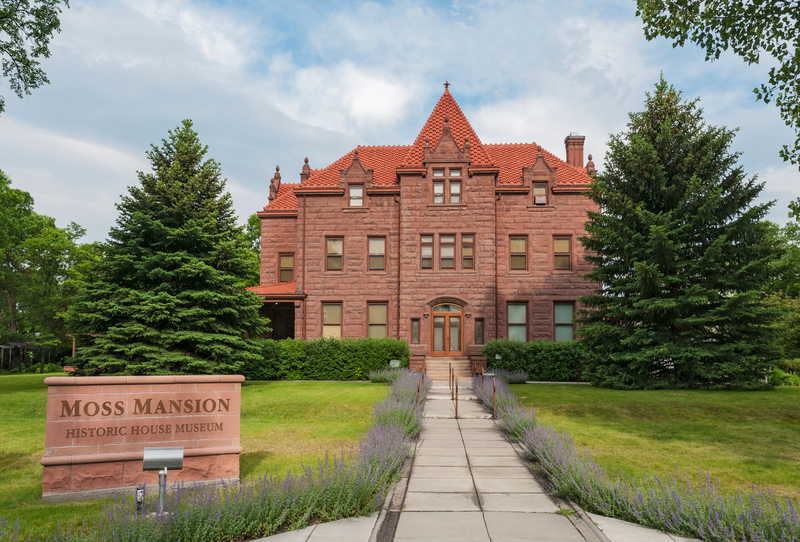 Also in Montana: Charles Marion Russell's studio is located in Great Falls, the same place where Russell created many of his famous paintings.
Indiana – Grouseland

In 1804, Grouseland was the home designed and constructed for William Henry Harrison, the governor of Indiana who went on to become the ninth president of the United States. The exterior design was made from brick, making it the first brick building in Indiana. The structure was inspired by Berkeley Plantation, which was the Harrison family's home in Virginia at that time.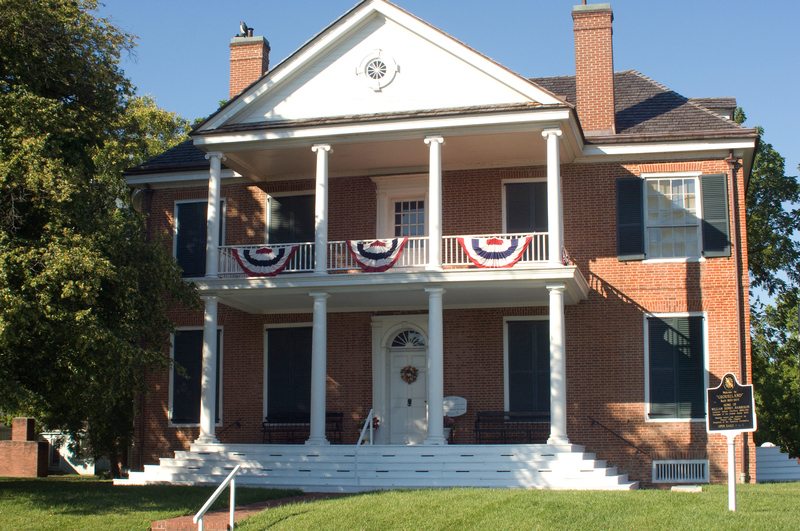 Also in Indiana: The Indiana Dunes National Lakeshore's Century of Progress Homes are a collection of homes constructed to fit modern architecture. They were built for the Chicago World Fair in 1933.
New Jersey – Drumthwacket

Drumthwacket is the tongue-twister name of this gorgeous mansion owned by the New Jersey governor. The name might sound silly, but it is actually derived from the Scots-Gaelic term for "wooded hill." Located in Princeton, this home was built specifically for the governor at that time (1834), Charles S. Olden.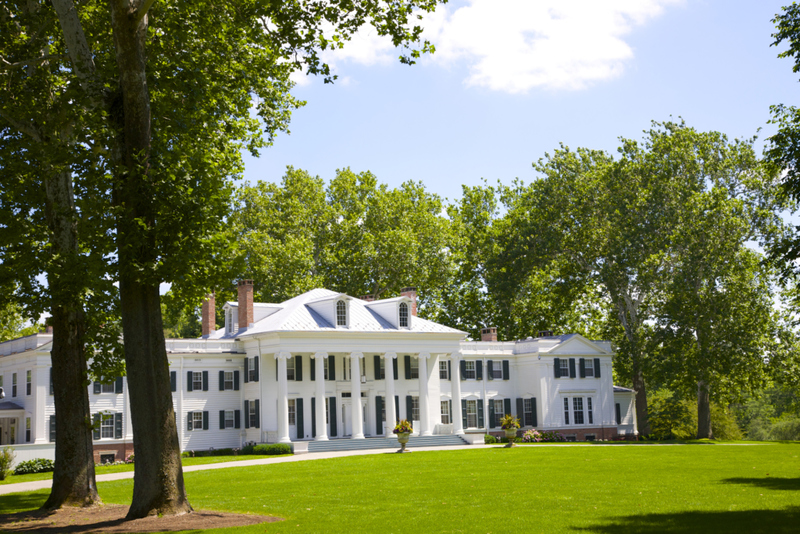 Also in New Jersey: 112 Mercer Street in Princeton is the address where Albert Einstein lived for 20 years. However, you cannot tour there since it is a private residence nowadays.
Illinois – Frank Lloyd Wright Home

Even though there are Wright homes scattered throughout the country, Illinois, specifically Oak Park, holds the most extensive collection of them. The Frank Lloyd Wright home is one of the staple pieces of architecture in the state of Illinois. In fact, the prairie-style architecture and landscape were first invented in this home.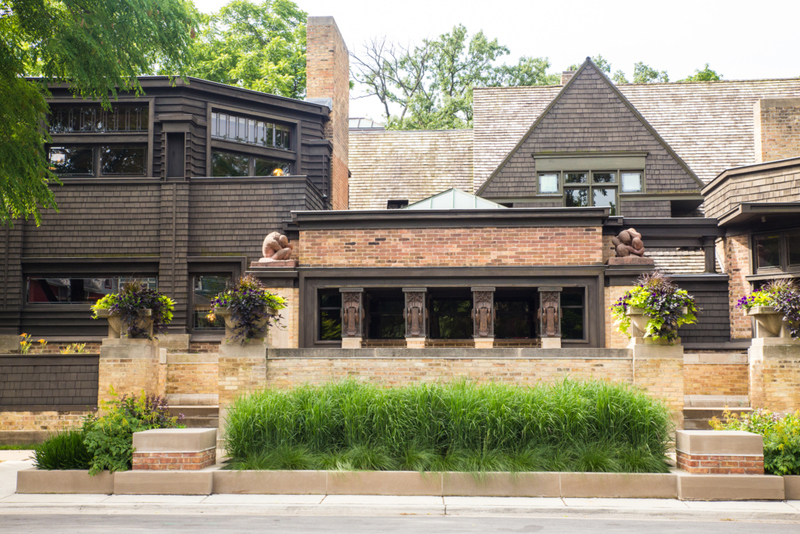 Also in Illinois: The McCallister home, more commonly known as the house from Home Alone, is located within the Chicago suburbs, and it was sold for $1.5 million back in 2012.
New Hampshire – The Robert Frost Farm

Robert Frost's famous poems are said to capitalize on life in New England during his era. Many of Frost's poems are actually attributed to the memories made between the years of 1900 and 1911, when he lived on a Derry farm.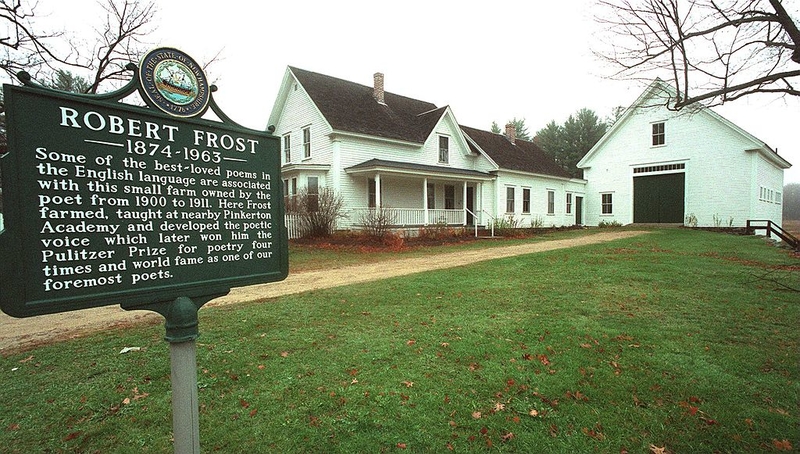 Also in New Hampshire: The Portsmouth's Richard Jackson House is the oldest surviving wood-frame house in the state of New Hampshire.
Louisiana – Oak Alley Plantation

The Oak Alley Plantation is where a quarter mile of land is home to 300-year-old stunning live oak trees. If it looks a little familiar, that's because you might recognize it from one of the scenes in Interview with the Vampire , or numerous other Hollywood films.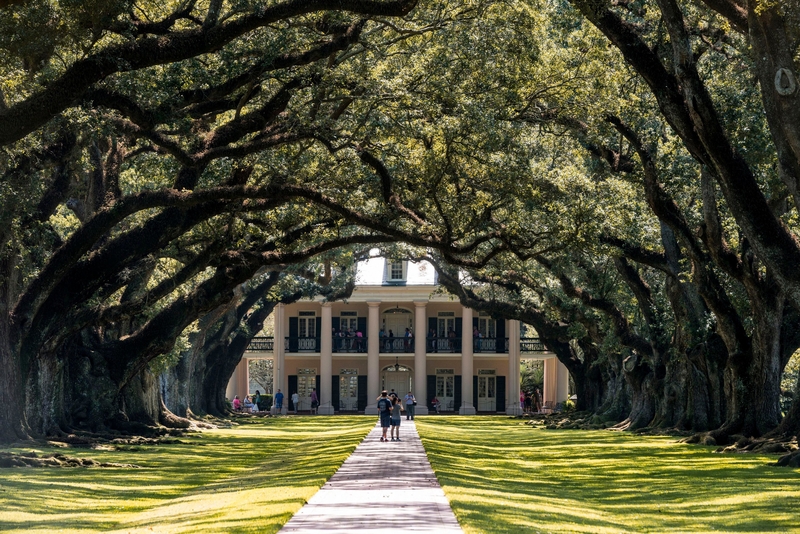 Also in Louisiana: Located in Louisiana is the Steel Magnolia House, which is famous for being the filming site for the 1989 film Steel Magnolias.
Kentucky – Ashland

Henry Clay famously said, "I am in one respect better off than Moses. He died in sight of, without reaching, the Promised Land. I occupy as good a farm as any that he would have found if he had reached it." Clay lived in this Lexington home for over 40 long years. The home is now a house museum that can be toured, or you can visit the grounds around the home.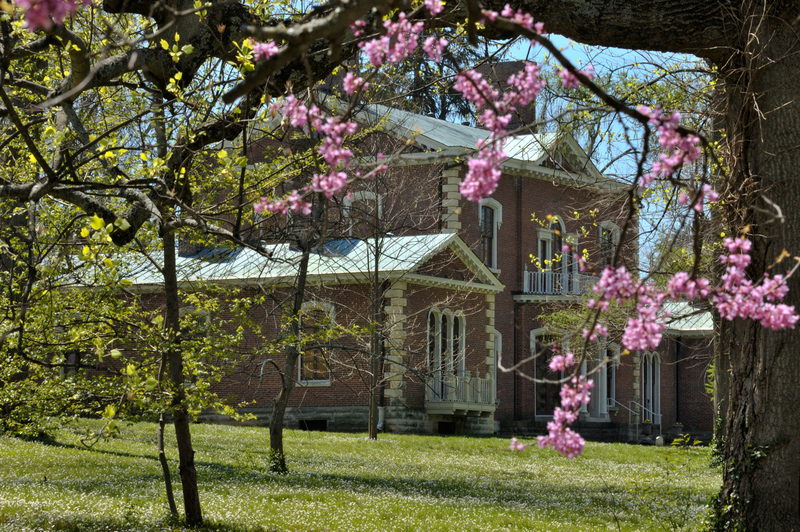 Also in Kentucky: Also in Lexington is the remarkable first lady Mary Todd Lincoln's childhood home.
North Dakota: Maltese Cross Cabin

Theodore Roosevelt once said, "I would not have been President had it not been for my experience in North Dakota." For some years in the 1880s, President Roosevelt spent his time split between New York and this one-and-a-half story cabin. At this cabin, he would partake in wilderness activities which built the strong belief in conservation that he brought into his presidency.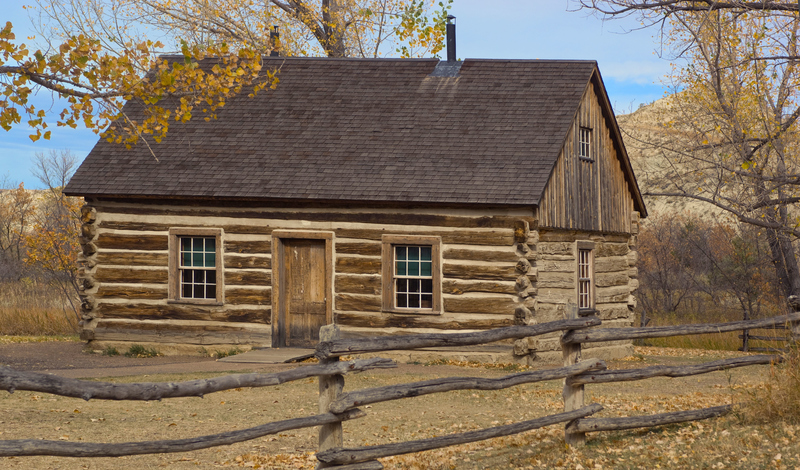 Also in North Dakota: Bagg Farm is North Dakota's only rebuilt bonanza farm.
Nebraska – Buffalo Bill's Home

On July 4th, 1882, Col. Wm. F. Cody (a.k.a. Buffalo Bill) debuted his famous Wild West Show in North Platte. Years later, he used the earnings from the show to construct this beautiful Victorian home on 4,000 acres of land. Currently, the home is a part of a 16-acre historical park, and you can take a tour of the home by appointment.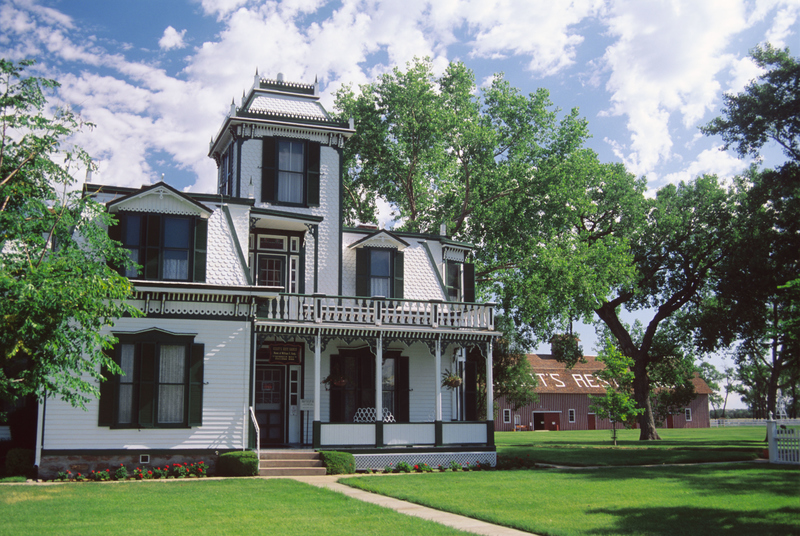 Also in Nebraska: The Harvey P. Sutton House is a private residence in the city of McCook, and it was actually Frank Lloyd Wright's only Nebraska commission home.
Wyoming – Trail End

John Benjamin Kendrick built this Revival-style mansion for him and his family in Sheridan, Wyoming. Even though he did not get to complete it as he wished, the home is still beautifully built, and a fine piece of architecture. The interior of the home has been preserved, changing little over the years.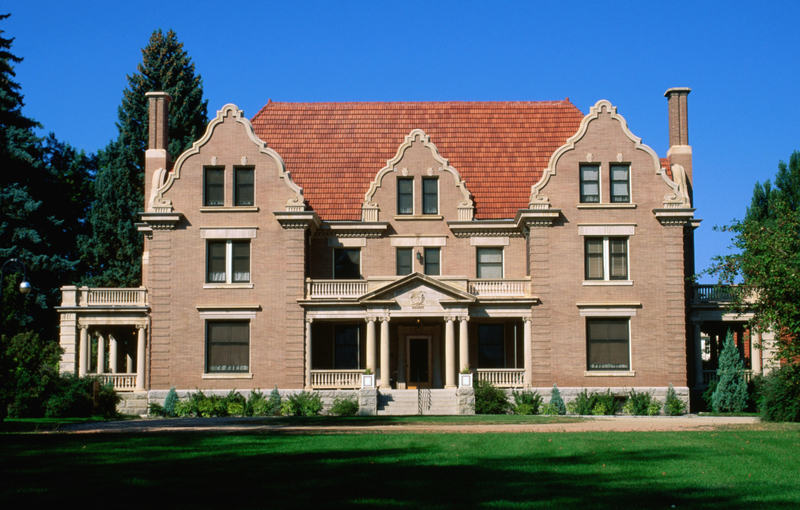 Also in Wyoming: Located in Kemmerer, Wyoming is the first J.C. Penney store, and nearby is the birthplace of James Cash Penney.
West Virginia – Pearl S. Buck Birthplace

The Pulitzer and Nobel Prize-winning author Pearl S. Buck, known for writing the novel 'The Good Earth', was born here in Hillsboro, West Virginia. She lived in this home when her parents left to do missionary work in China.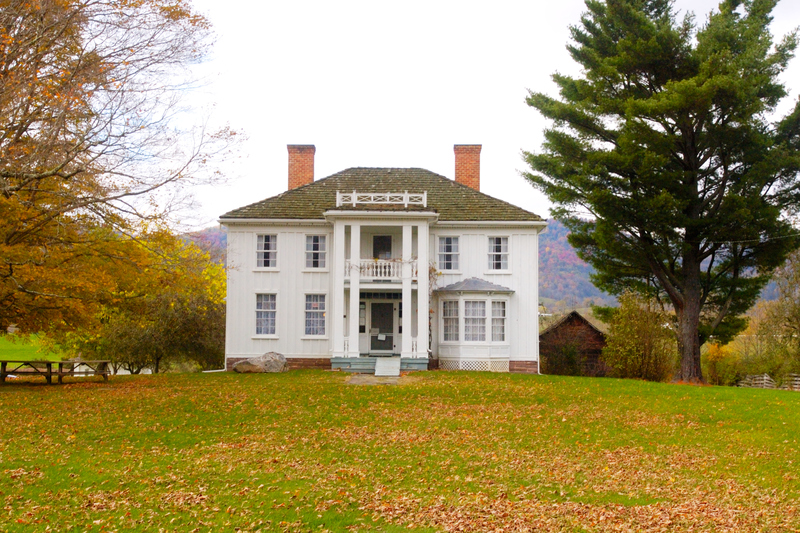 Also in West Virginia: The "Pumpkin House," located in Kenova, is one of the state's most popular Halloween attractions, as many residents come to celebrate the holiday here.
Virginia – Mount Vernon

Mount Vernon is undoubtedly one of America's most famous and historic homes. George and Martha Washington took on this home after George's father lived in it. The exterior stone-appearance was actually wood carved to look like stone – an attempt to make it appear more expensive than it actually was. The small farmhouse expanded and renovated over the years into what it is today.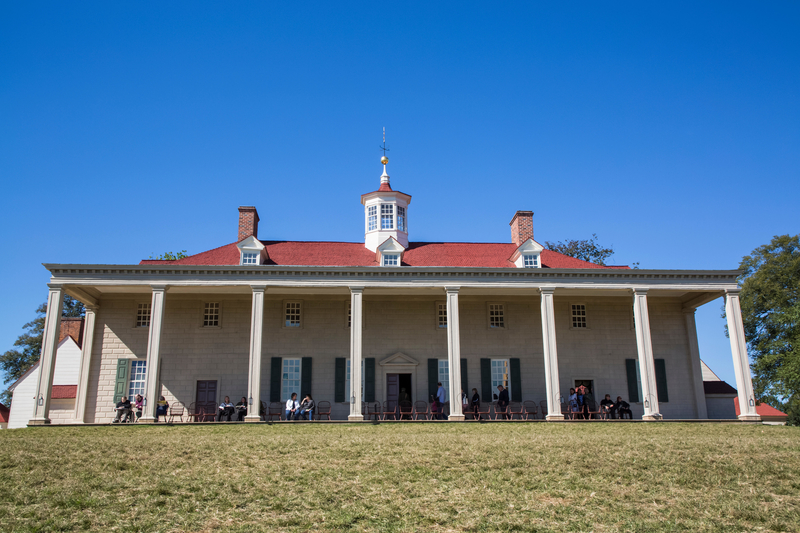 Also in Virginia: Thomas Jefferson's plantation house, located in Monticello, is another president's residence that is a popular tourist attraction in the historic state of Virginia.
Nevada – Mackay Mansion

The Mackay Mansion definitely has a haunted reputation behind it. In fact, Johnny Depp claimed to have seen the apparition of a little girl dressed in all white during the filming of 1995's Dead Man . There are years of evidence that point to this house being haunted, and it was named one of Virginia City's most haunted places. If you are brave enough to see this for yourself, the house is available for tours.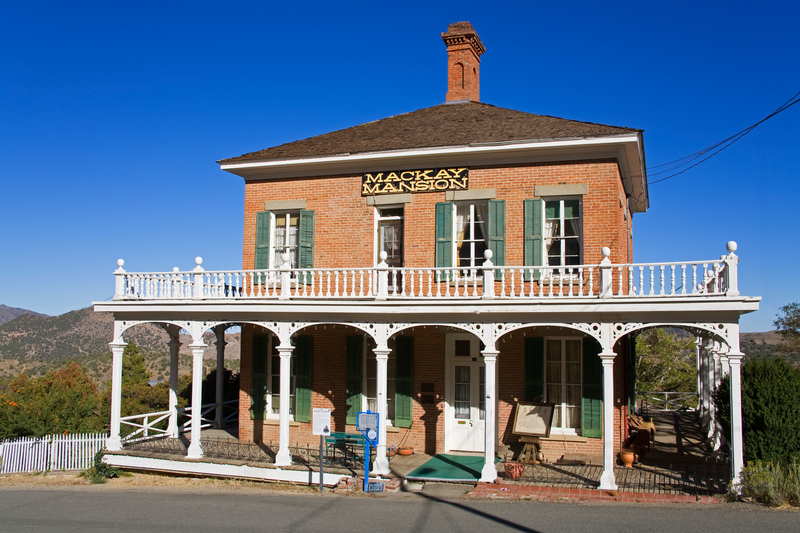 Also in Nevada: The Sears-Ferris House is located in Carson City, and it is the boyhood home of George Washington Gale Ferris, Jr. (aka the inventor of the Ferris wheel).
South Dakota – Laura Ingalls Wilder's House

This house is dubbed as "The Little Town on the Prairie," and rightfully so. The home is where Laura Ingalls Wilder spent her years reminiscing about childhood memories which inspired her most famous works. She was never materialistic, as she believed any home larger than this one would be deemed unnecessary for her lifestyle.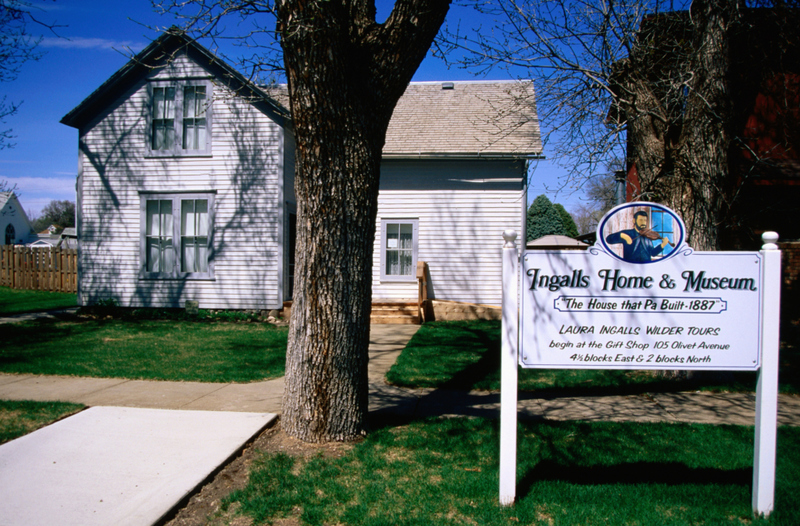 Also in South Dakota: The Victorian Pettigrew Home is the residence of Senator Richard Franklin Pettigrew. He aided in the founding of many communities around Sioux Falls.
Iowa – American Gothic House

Though it may look like any ordinary run-down home, this American Gothic House is a must-see tourist attraction in the state of Iowa. This is due to it being the inspiration behind Grant Wood's famously known painting, American Gothic. The American Gothic House Center has different props, like pitchforks, for tourists to take photos with standing in front of the historic house.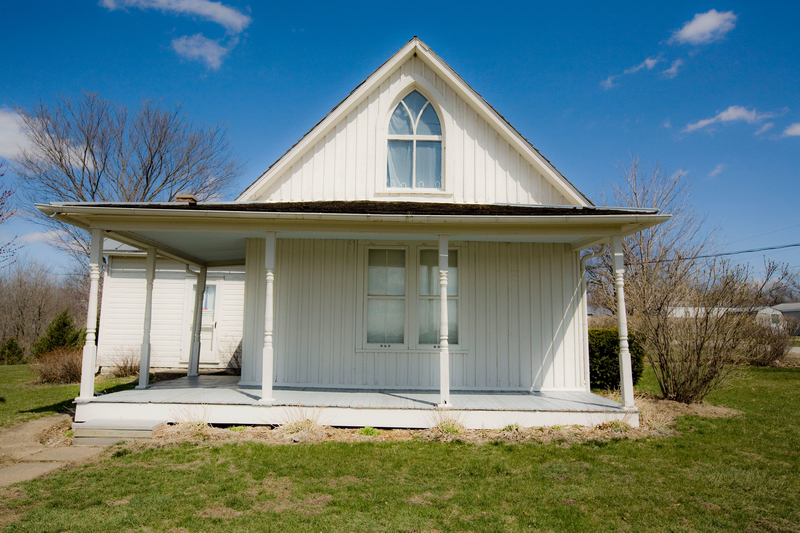 Also in Iowa: The Buffalo Bill Cody Homestead is a farmhouse that was built in 1847, where Buffalo Bill spent his childhood.
Hawaii – Shangri La

Doris Duke and her husband were travel fiends, and after traveling the world, they made their final stop in Hawaii, where the fell in love with the beautiful culture and scenery. In fact, they loved it so much that they bought a plot of land on the Honolulu waterfront, and they had a custom home built decorated with Islamic art. Now, the house has transformed into a museum showcasing Middle Eastern art that she collected throughout her lifetime.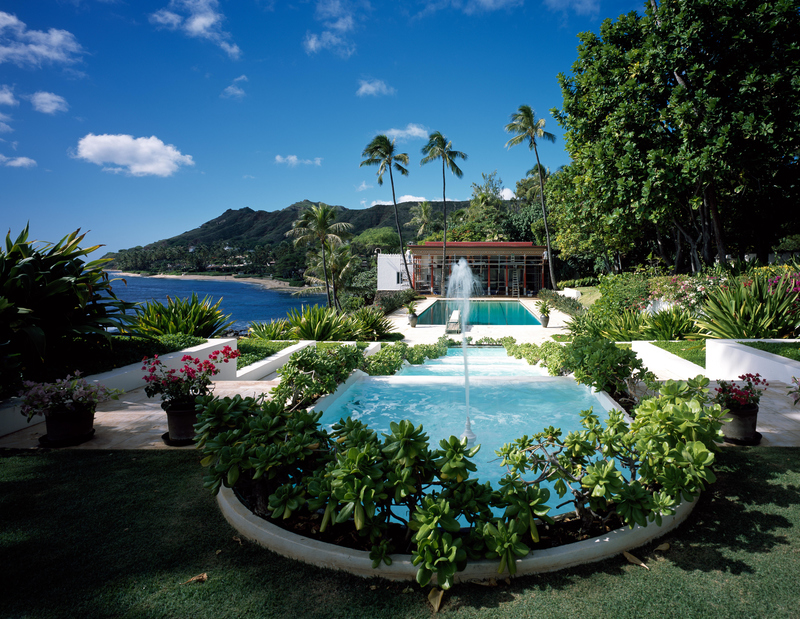 Also in Hawaii: Liljestrand House is a house located in Honolulu that is privately owned by a doctor and a nurse. The house is seen as one of the finest and most prestigious pieces of modern architecture.
North Carolina – The Biltmore Estate

The Biltmore Estate is the largest private residence to ever be built in the United States. The 250-room house is home to George Vanderbilt. It is equipped with 35 bedrooms, 43 bathrooms, a bowling alley, a 10,000-volume library, and 65 fireplaces. The home is so big that it has four whole acres of floor space.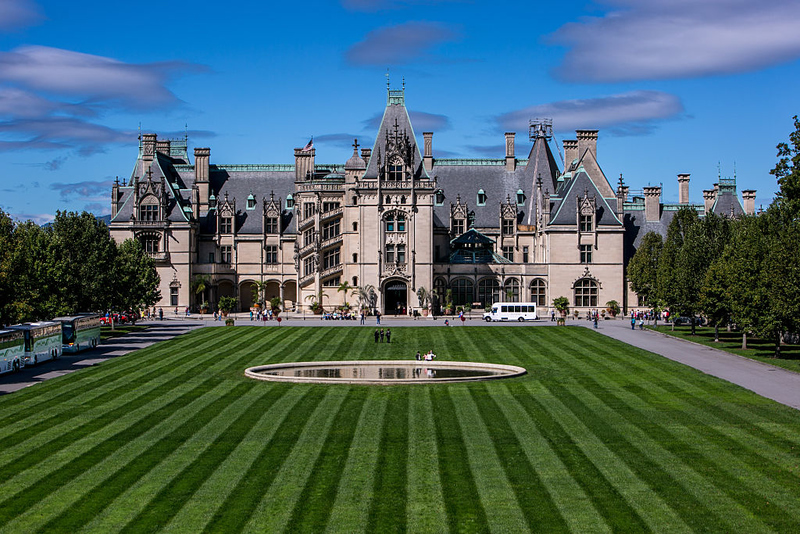 Also in North Carolina: Körner's Folly is formerly the home to designer Jule Gilmer Körner. While it may not be North Carolina's most famous house, it is definitely the most eccentric.
New Mexico – Georgia O'Keeffe Home

Famous painter Georgia O'Keeffe spent a lot of time living at her adobe home and studio in Abiquiu. Her paintings were inspired by her home and her simple way of living. After she moved to Santa Fe, this house transferred under the management of the Georgia O'Keeffe Museum.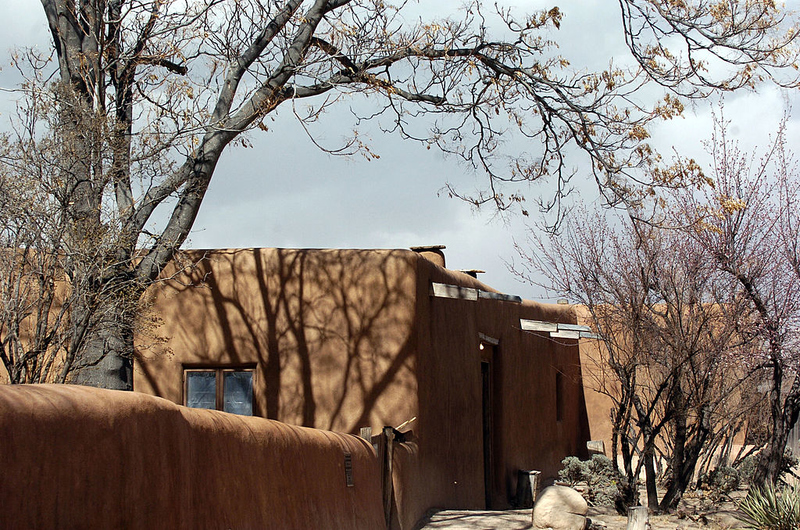 Also in New Mexico: Taos Pueblo is a collection of multi-level adobe buildings. They have been continuously inhabited for the last 1,000 years or so.
Oklahoma – Will Roger's Birthplace Ranch

This 1875 Oologah home was the birthplace of famous showman, Will Roger. Once dubbed "The White House on the Verdigris," this home is very rare, as it is one of the only surviving examples of early frontier architecture in this region of Oklahoma.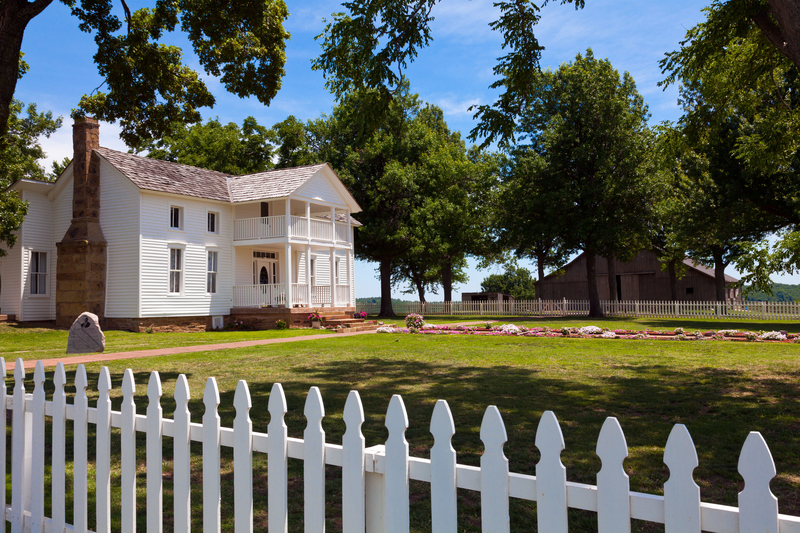 Also in Oklahoma: The Prairie Chicken House is a privately-owned residence that became famous for its one-of-a-kind architecture.
Arizona – Taliesin West

Frank Lloyd Wright's former winter home is now the School of Architecture's main campus that bears his name. Over his time on the 620-acre property, which he bought for a keen price in 1937 at $3.50 an acre, he continuously modified and added to the complex, enlisting his students to construct all of the new buildings.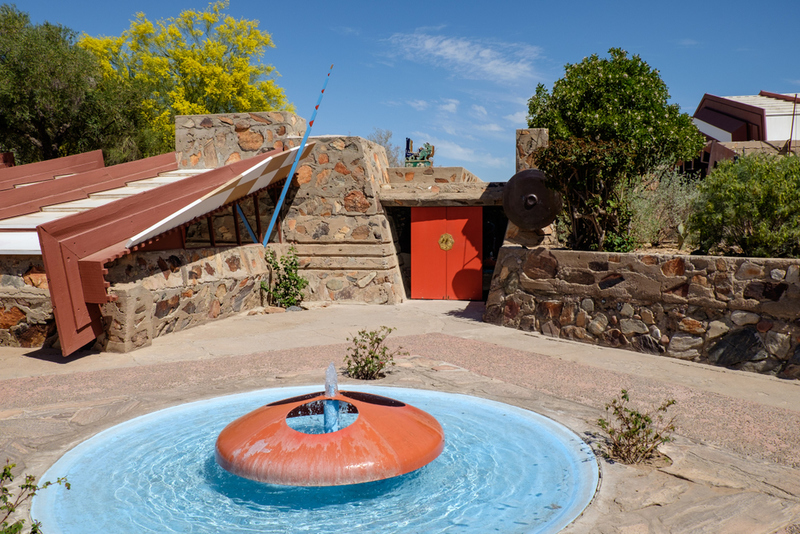 Frank Lloyd Wright first became distinguished for his Prairie Style of architecture, incorporating low-pitched rooftops, overhanging eaves, a central chimney, and open floor plans which, he believed was the antidote to the confined, closed-in architecture at that time.
Arkansas – President Clinton's Birthplace

This house is the birthplace home of President William Jefferson Clinton; it's now a national historic site located in Hope, Arkansas.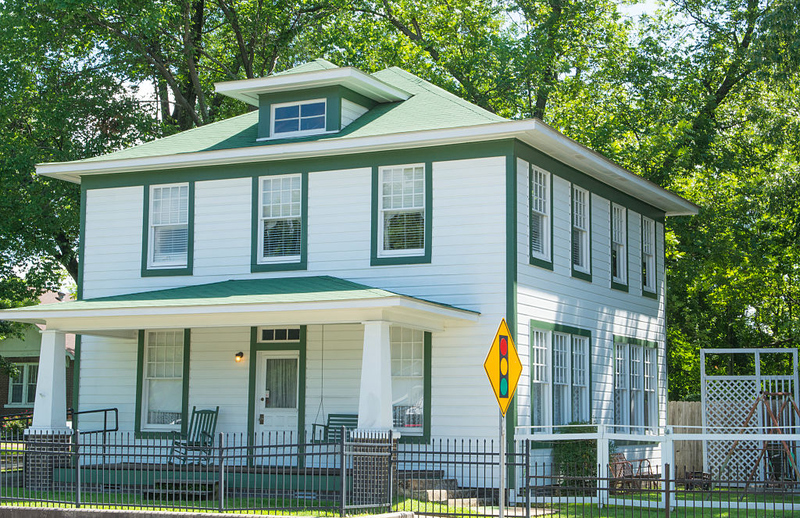 The humble two-story home is where Bill spent the first four years of his life, being cared for by his grandparents while his mother worked as an anesthetist in New Orleans.
Texas – Southfork Ranch

The Southfork ranch stood in for the Ewing's mansion for the show "Dallas" during both its original run and its more recent reboot. It was still owned by a private family when filming began, but they had to give it up once tourists began flocking.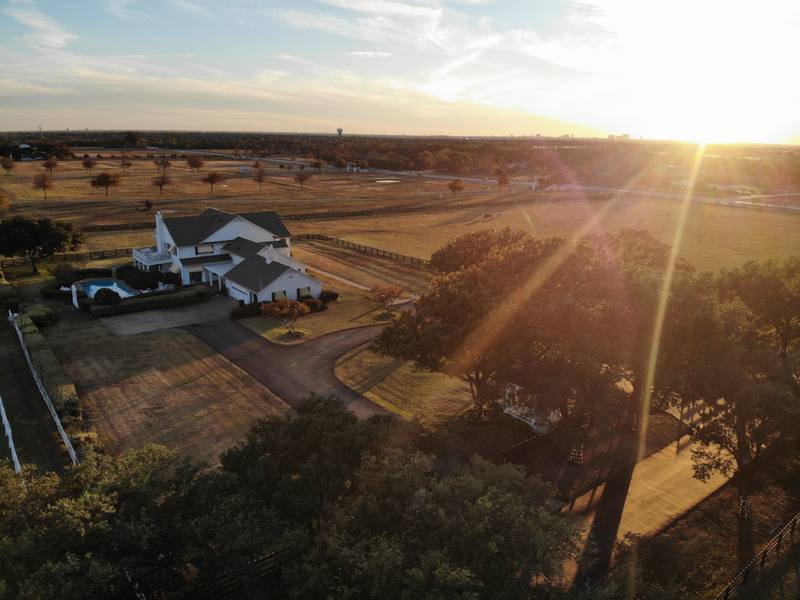 Currently, a conference and event center, that hosts weddings and parties and even has its own on-set museum dedicated to the show that made it famous.
Colorado – Sleeper House

Nestled in Genesee Mountain and built in 1963 by architect Charles Deaton, this one-of-a-kind elliptical spread is probably best known for its starring role in Woody Allen's film "Sleeper."
Despite the unbelievable unencumbered views, it sat largely unfinished and vacant for the better part of three decades until being purchased and revamped in 1999.
Connecticut – The Glass House

The legendary architect Philip Johnson designed this iconic glass-walled home for himself back in 1949. It became a hugely significant step in the evolution of both minimal and modern architecture.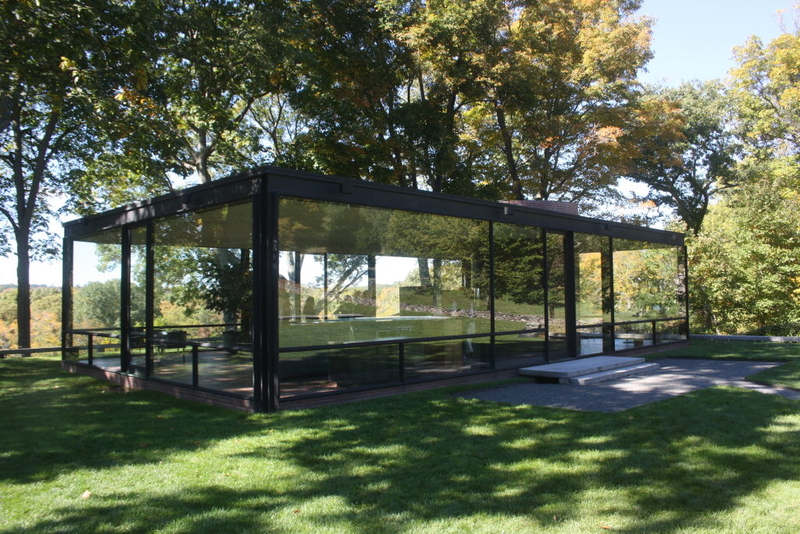 Rather than create actual walls, Johnson's vision was to have the surrounding landscape serve as natural wallpaper, now that's ingenious! If you want to get an idea of what it would be like to live your life out in the open like that, it's open to the public for tours.
Utah- The Lion House

This large but otherwise unexceptional house in Salt Lake City was built by Brigham Young (the second president of The Church Of Jesus Christ Of Latter-day Saints) to accommodate his polygamist brood, which by final tally included a whopping 57 biological children.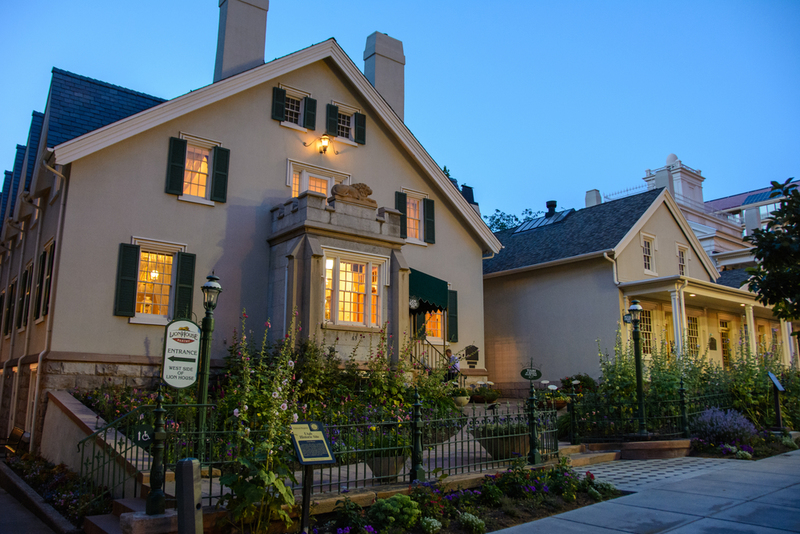 A truly elegant mansion, the Lion House is decorated with countless antique pieces from a bygone era. Built in 1856, the home derives its name from the stone statue of the reclining lion over the front entrance.
Georgia – Swan House

This regal and incredibly striking mansion sits nestled on 28 acres and was home to the heirs of a cotton brokerage fortune. It looks almost like an estate out of the French countryside.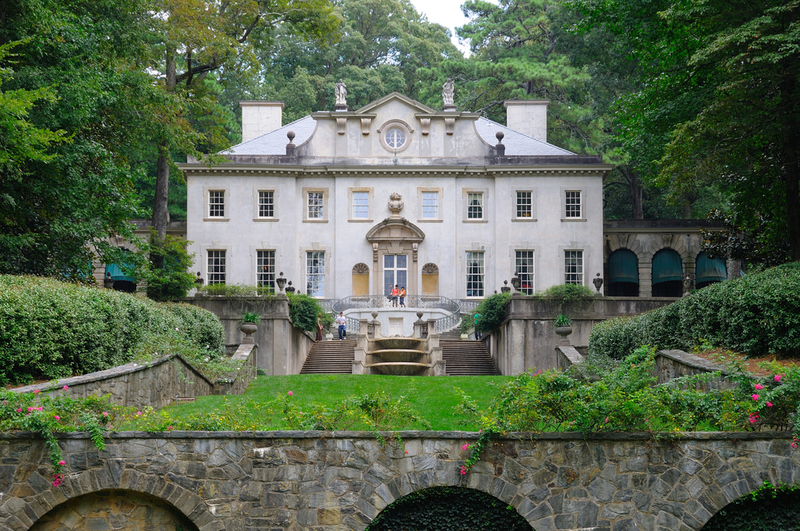 In addition to being one of the most recognized and photographed houses in Atlanta, Georgia, it has been used in several film and TV projects, including "The Hunger Games" and "The Amazing Race."
Hawaii – Liljestrand House

Found in Honolulu, this intricate project is also the best-known work that architect Vladimir Ossipoff's has done; Liljestrand is a striking example of the Modern Hawaiian style.
It was commissioned by a couple who found the idyllic plot—a steeply sloped patch overlooking nearby Oahu—during one of their walks. If you want to see it up close, it's open for tours.
Washington, D.C. – The White House

The American president's house was actually designed by an Irish architect and looks a whole lot like several of his other buildings.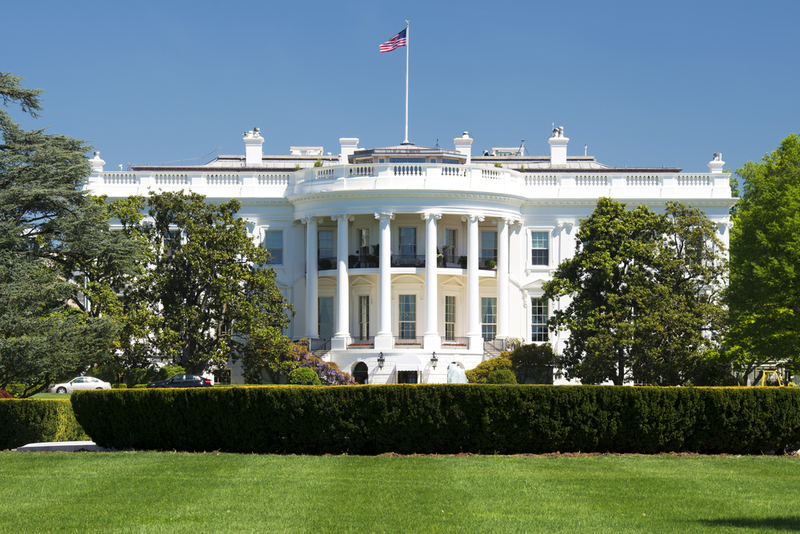 Curious what other weird stuff you don't know about it? Each week the White House receives up to 30,000 visitors and 65,000 letters, plus nearly 3,500 phone calls, 100,000 emails, and 1,000 faxes, presumably sent from a time when people still used them.
Indiana – John E. Christian House

Another gem of Frankl Lloyd Wright, this home is sometimes ascribed to as the John E. Christian House and was built for a couple who were employed at Purdue University; they weren't as well-to-do as many of his other clients but worked out a special payment plan to get their dream home built.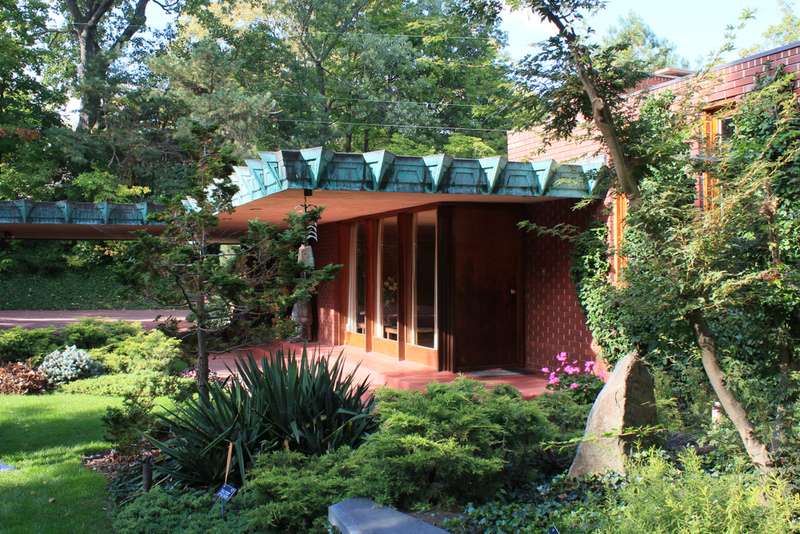 It's filled with exceptionally colorful decor and remains a shining example of Wright's Usonian style. The plans were all overseen by Wright's wife, Olgivanna.
Vermont – Naulakha

Author Rudyard Kipling had this classy two-story shingle-style house (named for a pavilion he saw on a trip to Pakistan) built in 1893, and lived there while he wrote several of his best-known works including "The Jungle Books."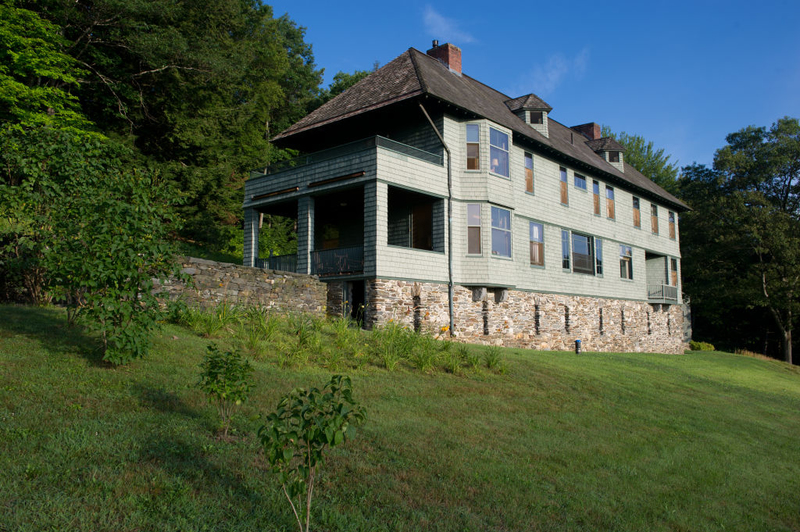 Set on a hillside with killer views, today it's available to rent for just $350 per night.
Kansas – John Brown Cabin & Museum

The Adairs' cabin was a typical rough, frontier log shelter, with a fireplace used for warmth and cooking. The Kansas Historical Society operates the site, including the log cabin of Reverend Samuel Adair and his wife, Florella, the half-sister of the abolitionist John Brown.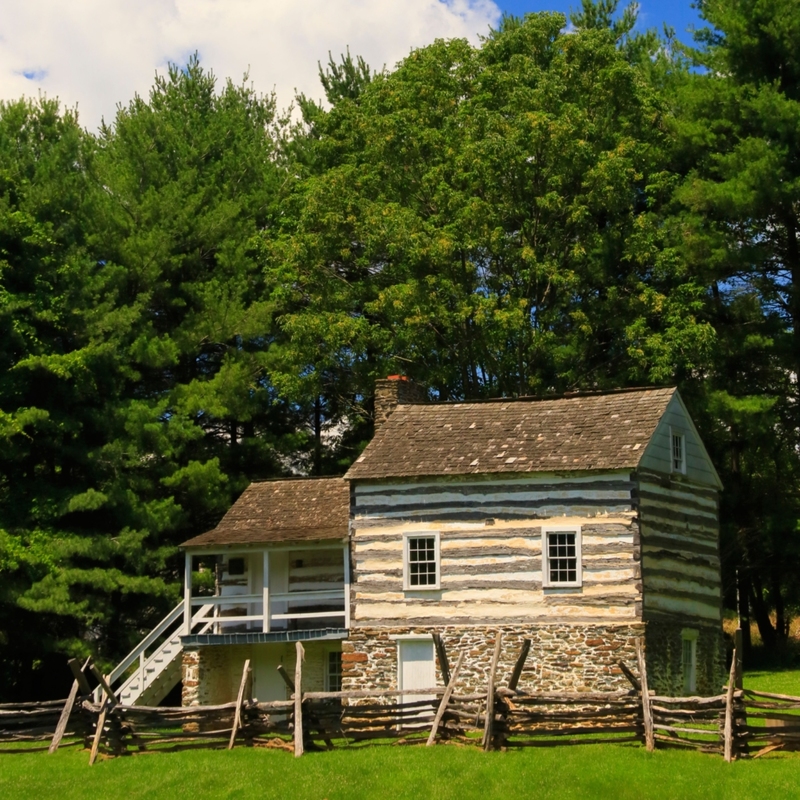 While his half-sister owned the cabin, John Brown called this Kansas cabin home for 20 months while he was in the region conducting some of his most important anti-slavery actions leading up to his infamous raid on Harper's Ferry.
Louisiana – Lalaurie Mansion

This three-story mansion was home to NoLa socialite-serial killer Delphine LeLaurie – depicted by Kathy Bates in the third season of "American Horror Story."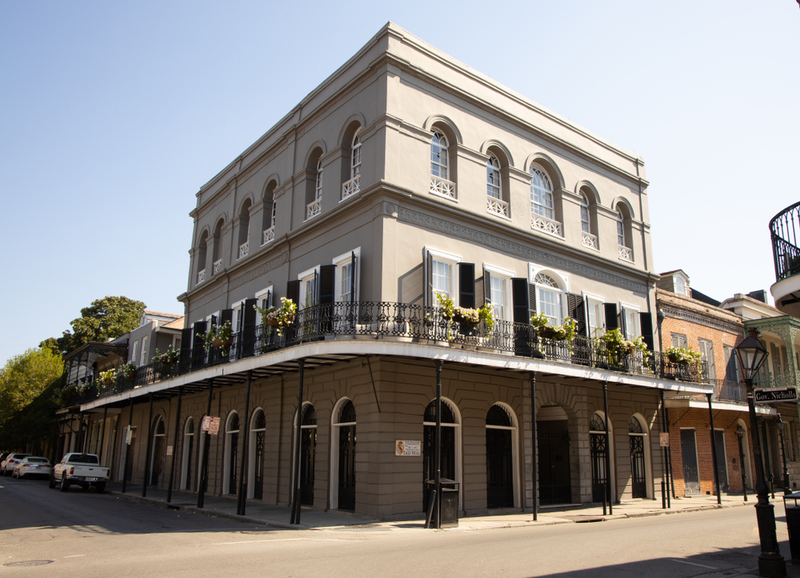 The house was badly damaged in an 1834 fire intentionally set by her cook but has since been rehabbed and served as everything from a furniture store to a public high school. In 2007, Nicolas Cage bought it, but he lost it in foreclosure just two years later.
Maryland – Edgar Allan Poe House

This modest brick row house was home to the literary figure during the 1830s and is where he wrote a great deal of work. It has more or less served as a museum since 1949.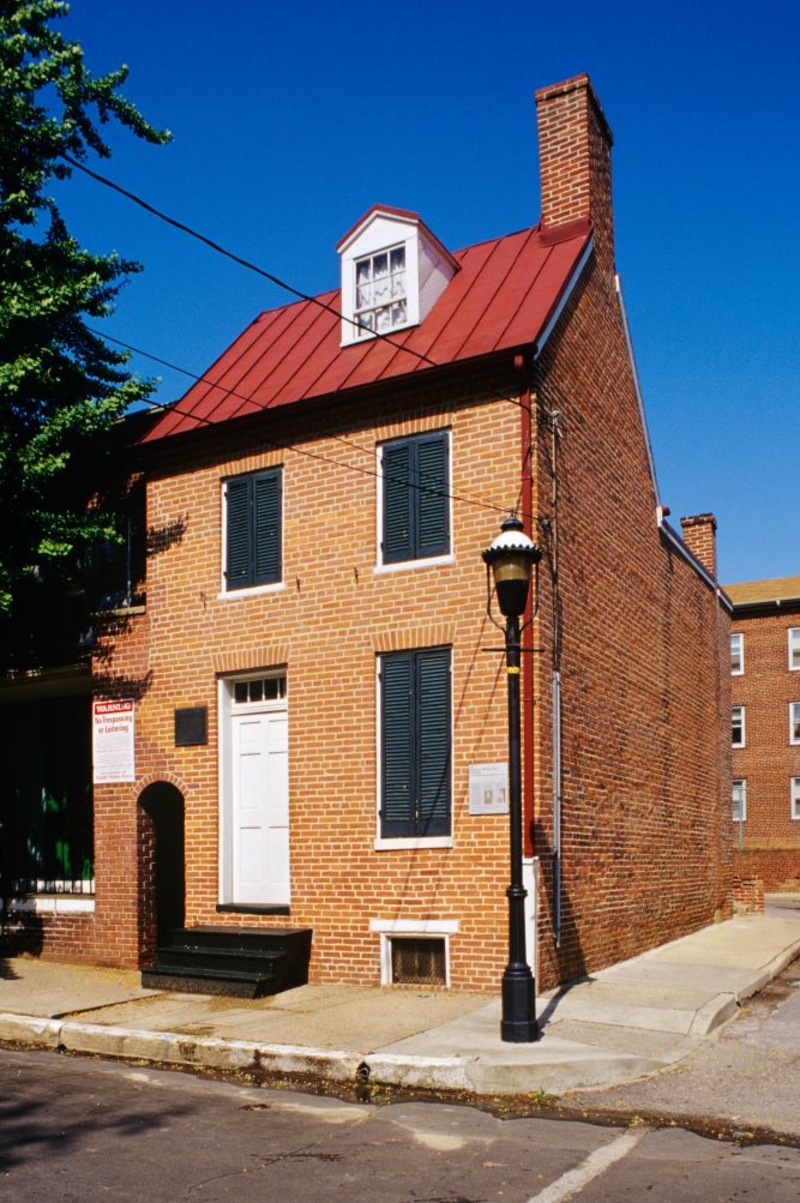 In a weird twist of art-imitating-life, workers uncovered skeletal remains in the floorboards during renovations, calling to mind the events in "The Tell-Tale Heart." It turns out, though, they were just discarded animal bones.
Massachusetts – Paul Revere House

The original three-story house was built around 1680, making it the oldest house in downtown Boston and this is where Paul Revere and his family were living when he embarked on that fateful nighttime ride in 1775.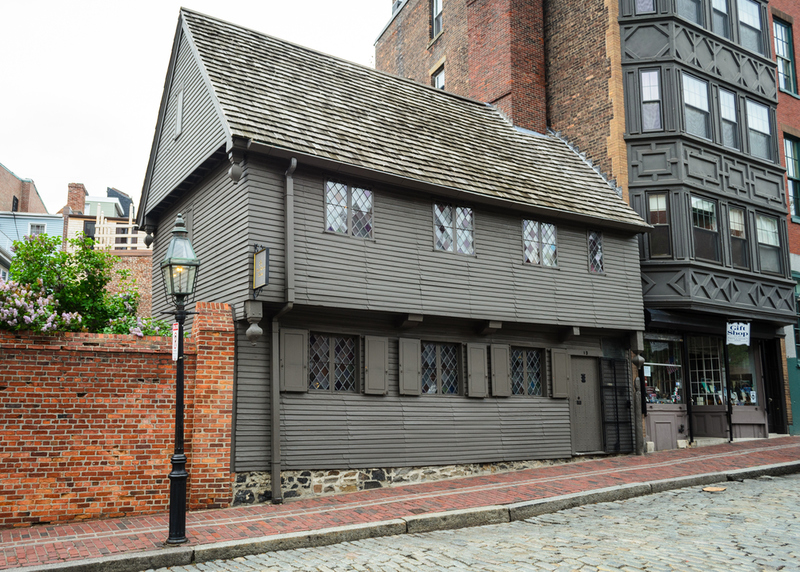 Despite the substantial renovation process which returned the house to its conjectured appearance around 1700, most of the structure is still original to 1680.
Michigan – Alden B. Dow Home & Studio

Designed and built in a small, conservative, Midwestern town amidst the Great Depression, this place challenges your idea of the built environment.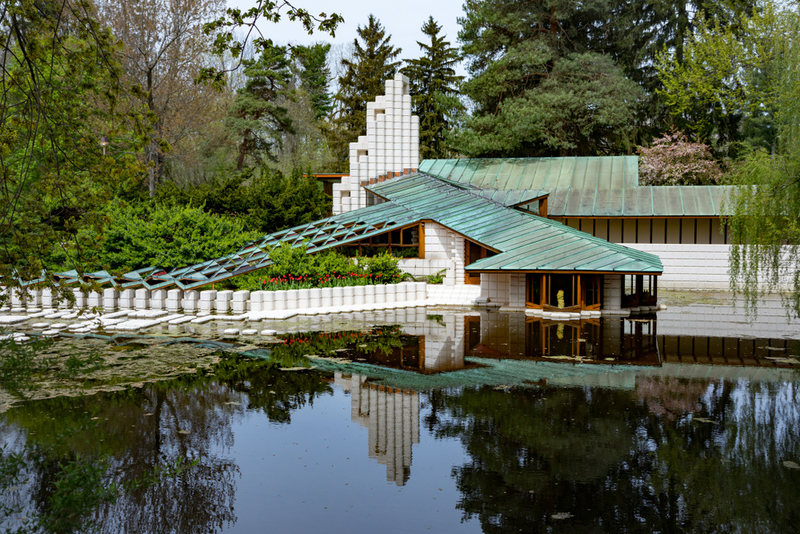 Considered the masterpiece of the prolific 20th-century architect, this unique pad seamlessly folds into the surrounding scenery of ponds and gardens, as if it arose organically from the ground. It's been recognized as one of America's best historic homes and is open to the public.
Minnesota – James J. Hill House

Built by the railroad magnate James J. Hill in 1891, the behemoth 36,000-square-foot house was considered the "showcase of St. Paul," and boasts its own art gallery, pipe organ, and gymnasium.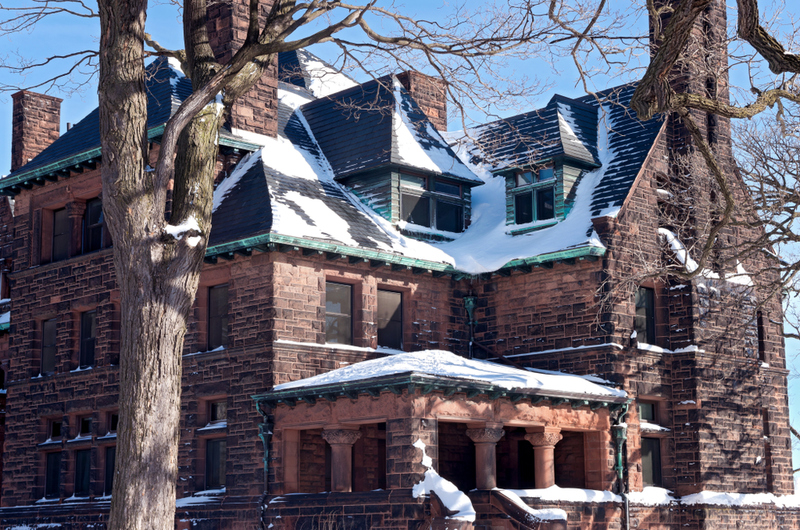 The home served as the center for the Hill family's public and private lives for the next 30 years. When it was finished in 1891, the mansion was the largest and most expensive residence in Minnesota.
Missouri – Jesse James Home

Today, you can tour the house Jesse James lived in with his wife and where his luck finally ran out. The unassuming house is located in St. Joseph, Missouri, north of Kansas City. While formerly located about two blocks away at 1318 Lafayette Street, the James Home was moved to the Patee House Museum grounds in 1977.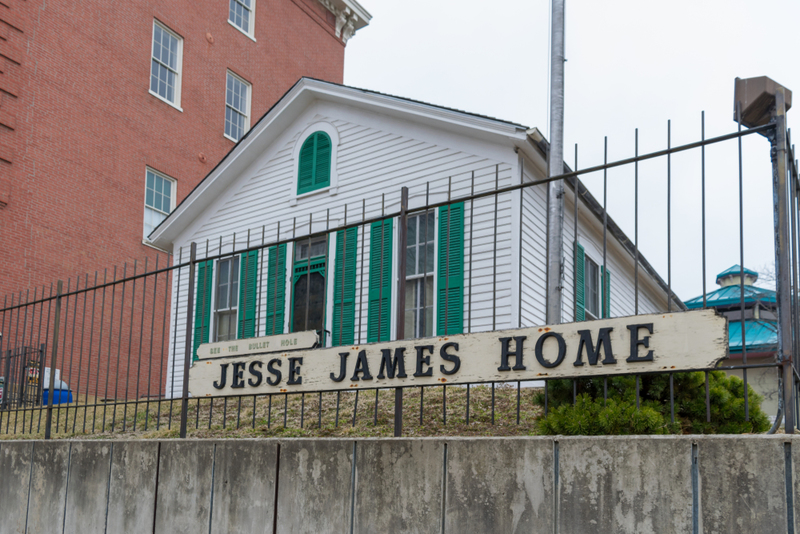 Inside, you can discover portraits of Jesse James in life and in death, relics of his criminal career, and even the bullet hole can be seen clearly in the wall, which you can inspect at the museum that's been set up inside.
Montana – C.M. Russell Log Cabin

This traditional log cabin operated as the home and studio for Charles Marion Russell, America's most beloved "cowboy artist," who created thousands of oil paintings depicting life and sceneries in the Wild West. Russell's log studio was built alongside his home in 1903.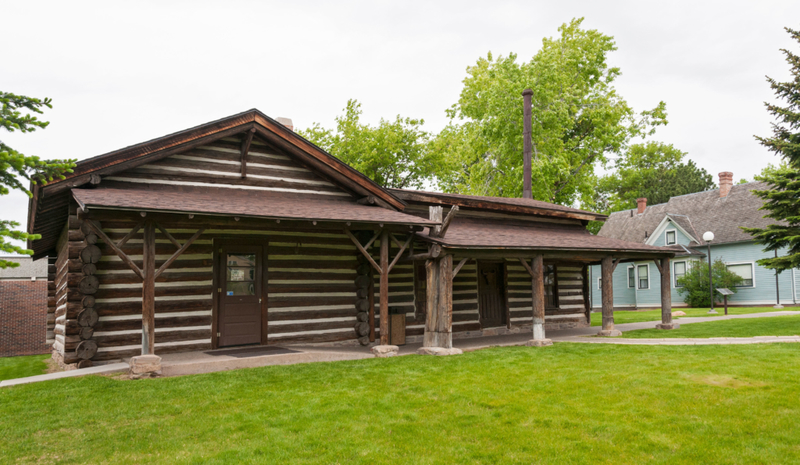 Built with western red cedar telephone poles, the studio is filled with authentic cowboy gear and Native American artifacts that Russell collected and used when he painted and sculpted. Today, it sits on a compound along with a museum dedicated to his work.
Washington – Edith Macefield's House

Simply known as the "Up house," this tiny house in the heart of the Ballard district was owned by a woman who made headlines back in 2006 for being a true maverick and refusing a $1 million offer to sell her home to make way for commercial development.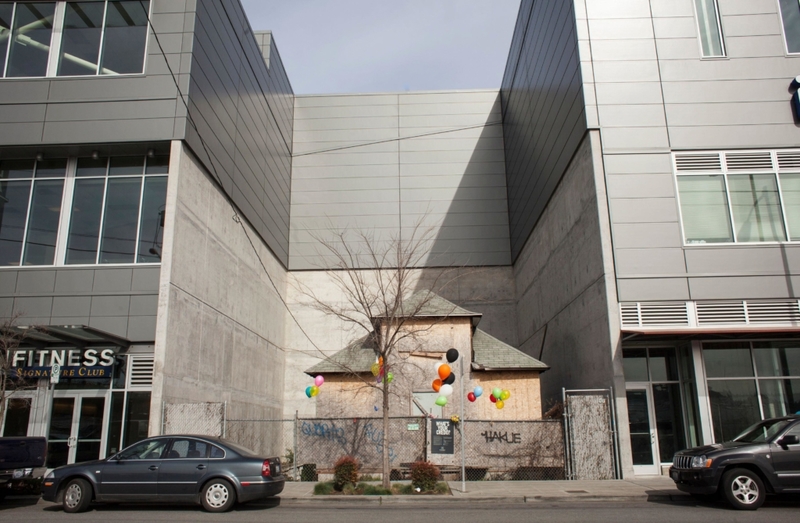 In the process, she became something of a folk hero. Edith has since passed away, but the house remains untouched to this day.
New Jersey – Albert Einstein's House

This unassuming cottage was home to the wacky-haired theoretical physicist from 1936 until he died in 1955. Einstein specifically requested that it not be transformed into a museum. The house is a modest two-story, "L" shaped frame building with a gabled roof over the front.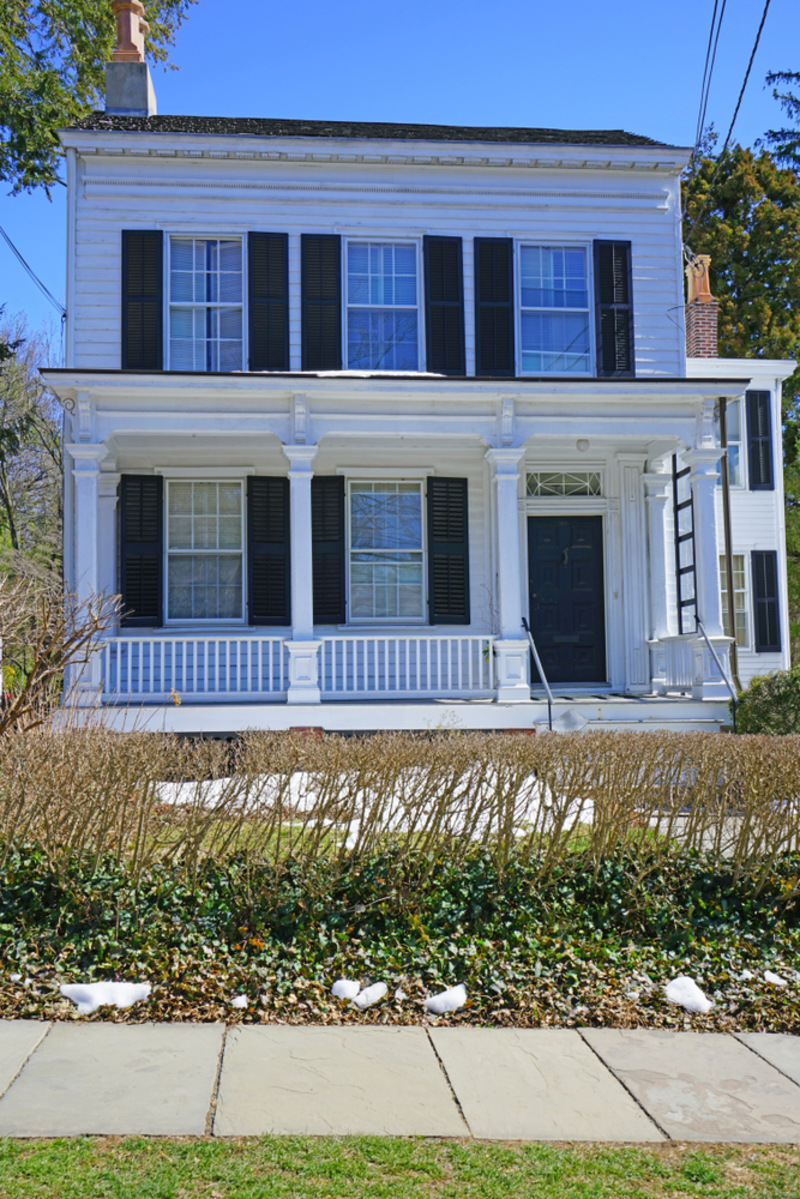 His home has since been home to several fellow notable intellectuals teaching at the nearby university, including Frank Wilczek and economist Eric Maskin's theoretical physicist. The house was designated a National Historic Landmark in January 1976. Though the home is a private residence, people can view the house from the street.
New Mexico – Billy The Kid's Hideout

This outwardly modest abode conceals a crazy part of history. The 4,000-square-foot home provided a safe hideout for the bandit fugitive while he was avoiding arrest.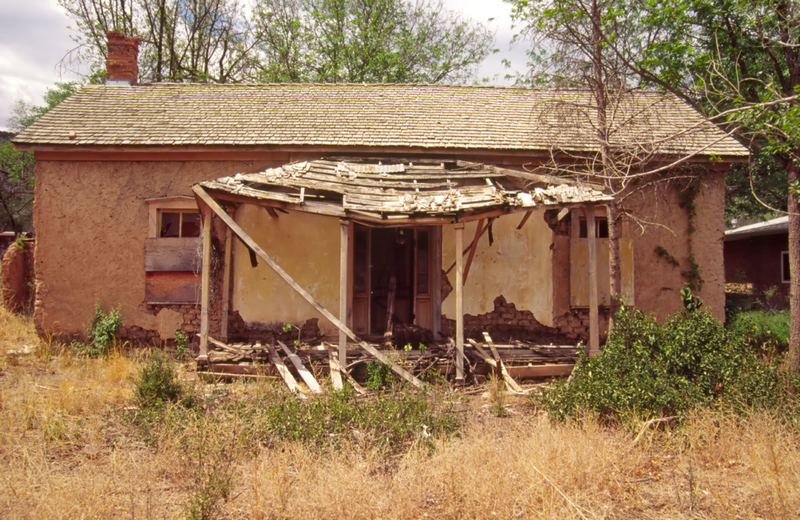 It's difficult to believe that the legendary gunslinger reportedly used to store his weapons under the floorboards since the whole place currently looks cozily-decorated and totally charming. Apparently, the outlaw hid in a flour barrel in the kitchen and later under a bed when soldiers from nearby Fort Stanton came knocking.
New York – Gracie Mansion

Built in 1799 by Archibald Gracie, the two-story Federal-style home overlooking the East River in Manhattan's Yorkville neighborhood has been home to most New York City mayors since being designated as the official residence of the office in 1942.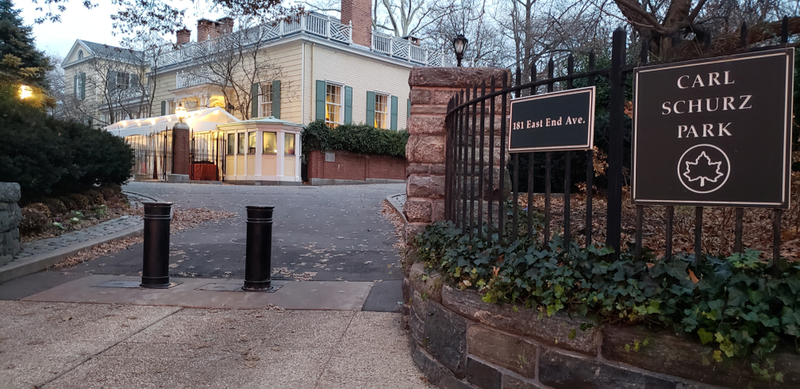 The property itself is actually quite historic, too: George Washington commandeered a since-destroyed building on it during the Revolutionary War to provide a strategic lookout.
North Dakota – Chateau de Mores

The 26-room "chateau," which sits on a picturesque 128 acres, was the summer home for the French aristocrat and entrepreneur Marquis de Mores during several years in the 1800s. Located southwest of Medora, this site memorializes his life and activities.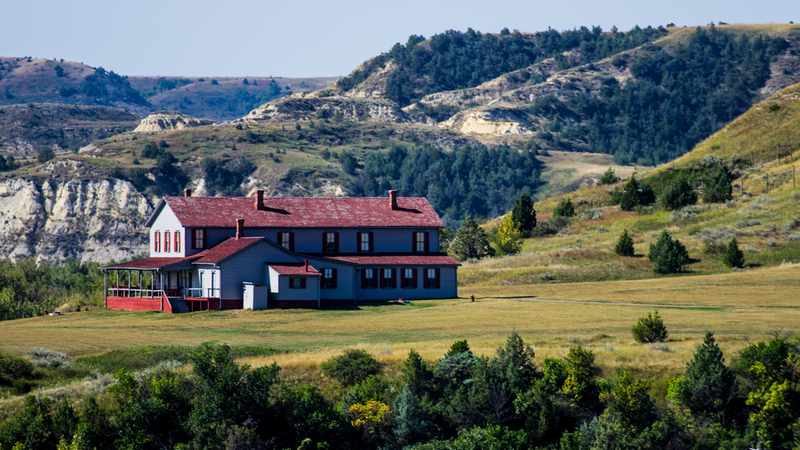 Among his works were a beef packing plant, a freighting company, a stagecoach line, refrigerated railway cars, cattle, sheep raising, land ownership, and a new town that he named Medora in honor of his wife.
Ohio – Westcott House

The only Prairie Style home created by Frank Lloyd Wright in Ohio sits here in Springfield and it's still basking in Wright's brilliance. This exceptional home was built for the successful entrepreneur Burton J. Westcott, his wife Orpha, and their family.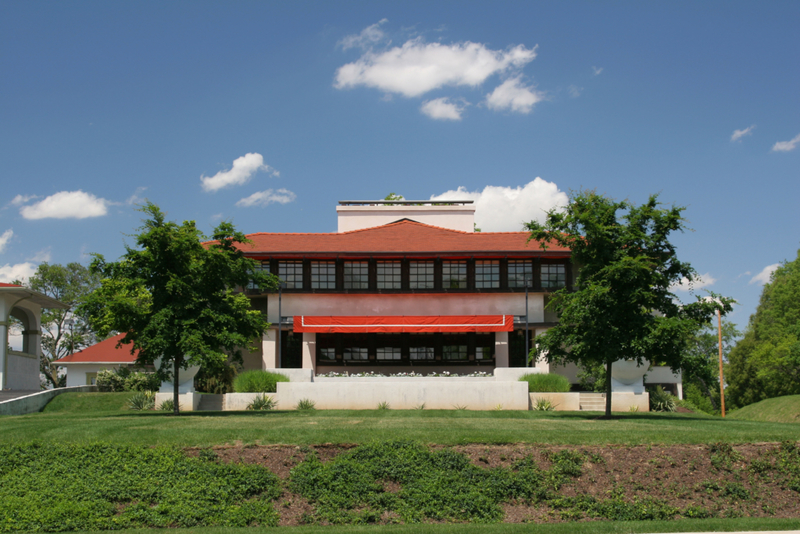 The Westcott family endured a great deal of tragedy while living there, and it eventually fell into disrepair. Still, it has since been completely rehabilitated and is now a museum managed by a non-profit organization.
Oklahoma – Pawnee Bill Ranch

Pawnee Bill was a celebrated Wild West showman and performer who even partnered with his pal Buffalo Bill for a short term. His ranch was once the showplace of his popular "Wild West Show," which toured the country performing for sold-out crowds.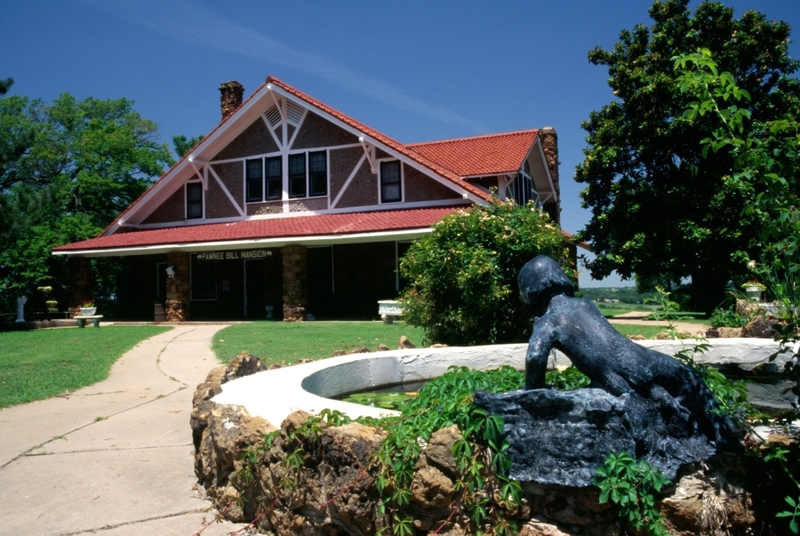 Their dream home was completed in 1910 and is still filled with family photographs, original artwork, and more. The 500-acre grounds include the original ranch blacksmith shop, a 1903 log cabin, a large barn built in 1926, and an Indian Flower Shrine—today, it's all open to the public as a museum.
South Carolina – Burt-Stark Mansion

Seven different families have owned this two-story Greek Revival-style home since it was built in the 1830s. However, the moment that made it great was a historic two hours in 1865.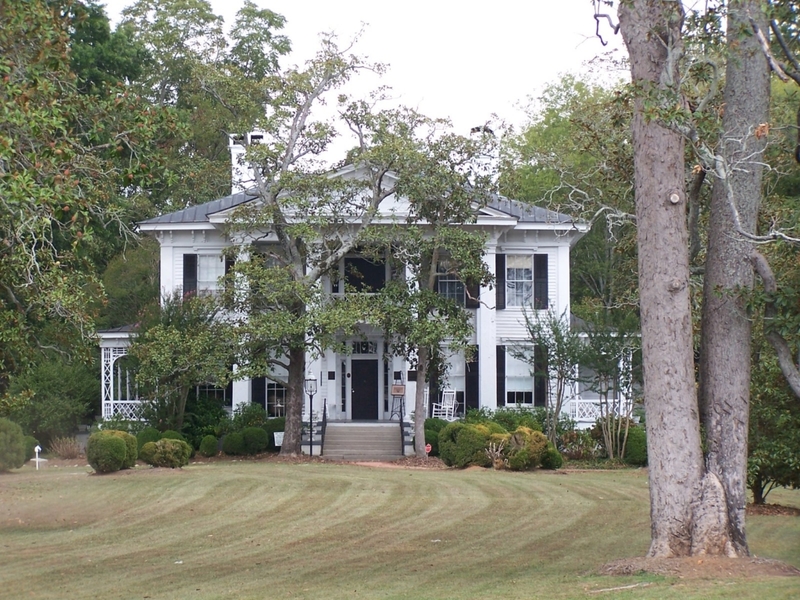 Hoping to continue the Confederate government's struggle, Jefferson Davis assembled the last Council of War cabinet members here, where they showed unanimous opposition to his plan and threw in the towel on the fight, essentially ending the Civil War.
West Virginia – Blennerhassett Mansion

While the original Palladian home that sits on this island in the Ohio River burned to the ground in 1811, a complete replica has been built in its place. It was previously occupied by the lawyer and politician Harman Blennerhasset, who hosted many dignitaries including Vice President Aaron Burr, on numerous occasions.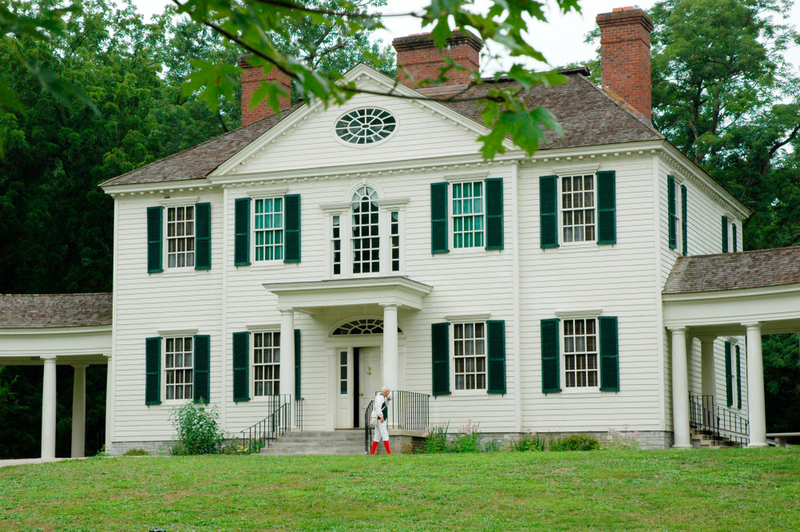 It was Burr's frequent visits—and his decision to set up the base for his obscure military expedition there—that eventually led to him being charged with treason. The park can be accessed via sternwheeler riverboat from Point Park on 2nd Street in Parkersburg, West Virginia.