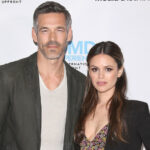 The Shortest Leading Ladies in Hollywood
echo get_the_meta(); ?>
Height may mean everything in the high-fashion world of modeling, where you can't even enter the industry unless you're 5'9", but being an actress doesn't require those extra inches.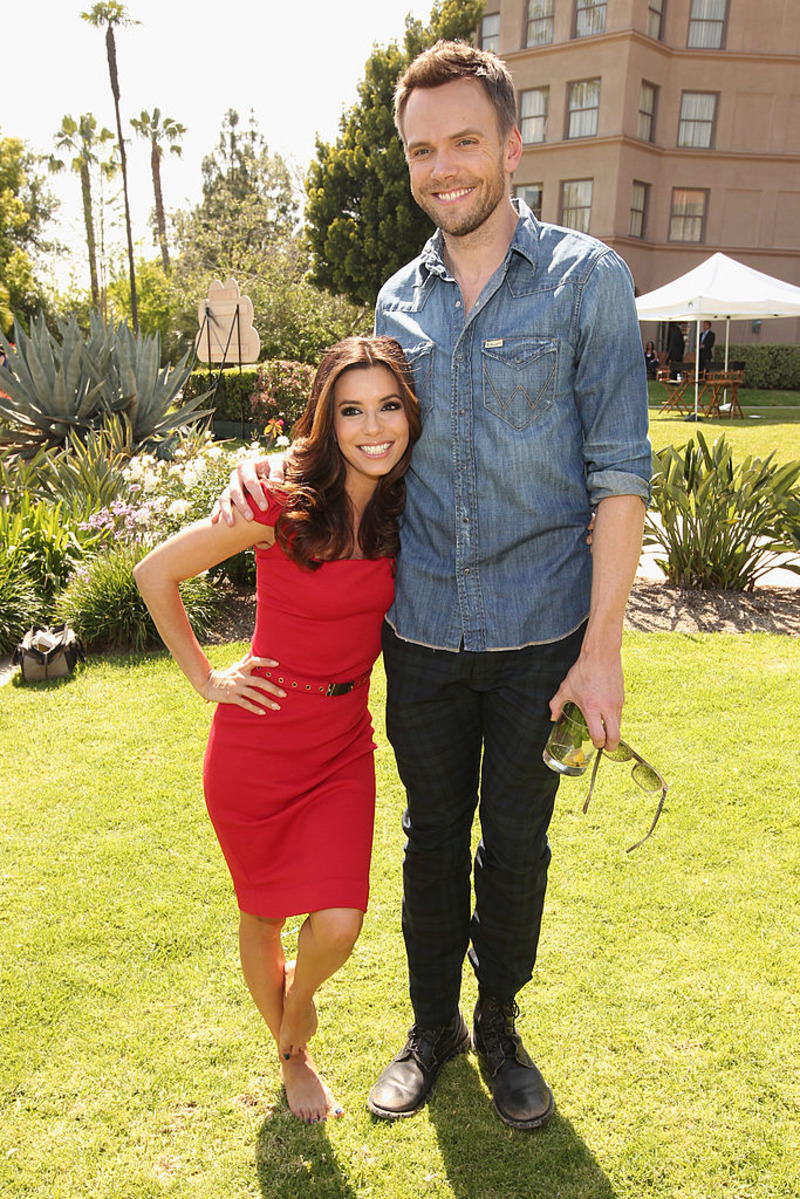 Talent on camera is what matters most, and these skilled ladies certainly deliver, regardless of being shorter than their co-stars. You may be interested to know that most of your favorite leading ladies are under 5'5"! Let's take a look at the list.
Nicole Richie 

Height: 5'1"

Nicole Richie first found her fame when she and ex-BFF, party girl Paris Hilton, gave up their lavish lifestyles in turn for a more typical existence on their shared reality show, "The Simple Life." On it, a 5'1" Richie pairs up with a 5'8" Hilton to do things like farming and plumbing.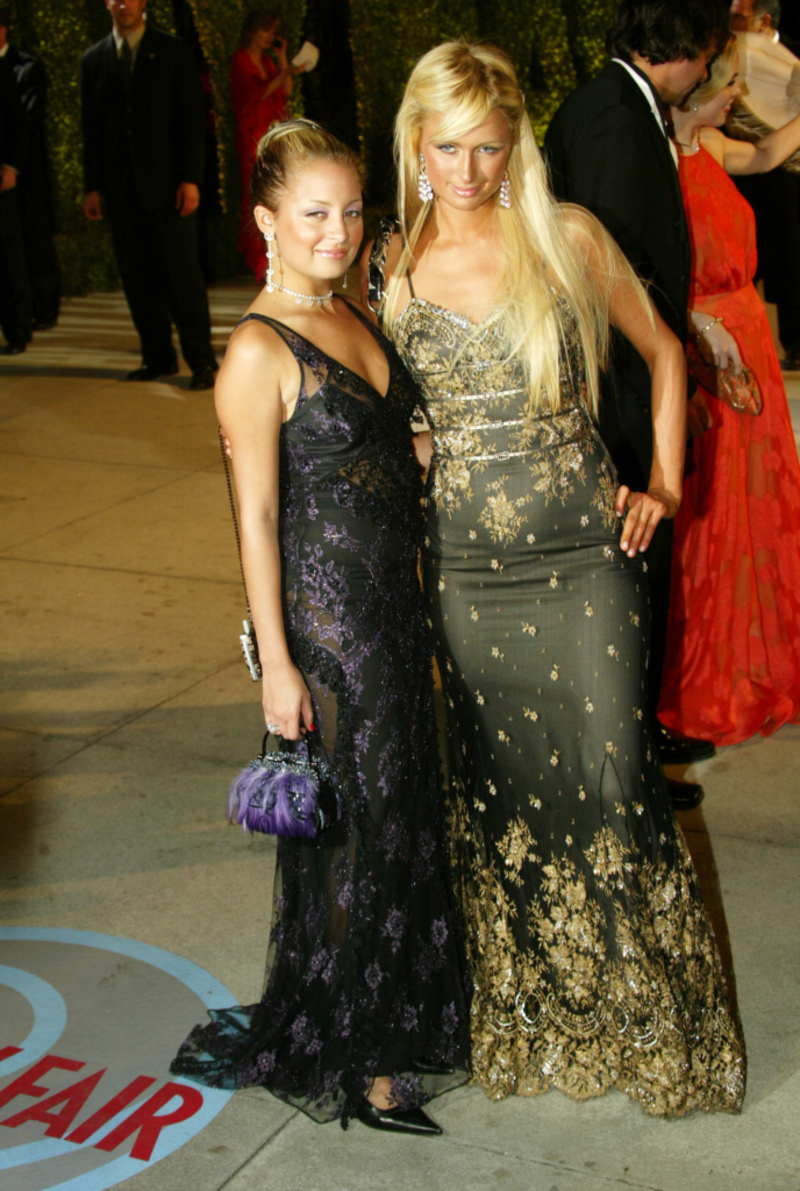 The show focusing on the socialites ran for five years, but Richie moved on to bigger and better things, like playing the hilariously aloof news anchor on the hit comedy, "Great News." The sitcom can be seen on the streaming platform Netflix.
Kourtney Kardashian

Height: 5'0"
Kourtney may be the eldest Kardashian sister, but she's also the shortest. Standing at just five feet tall, she often relies on heels to bridge the height gap between her and some of her siblings, including Kendall Jenner, who's nearly 10 inches taller!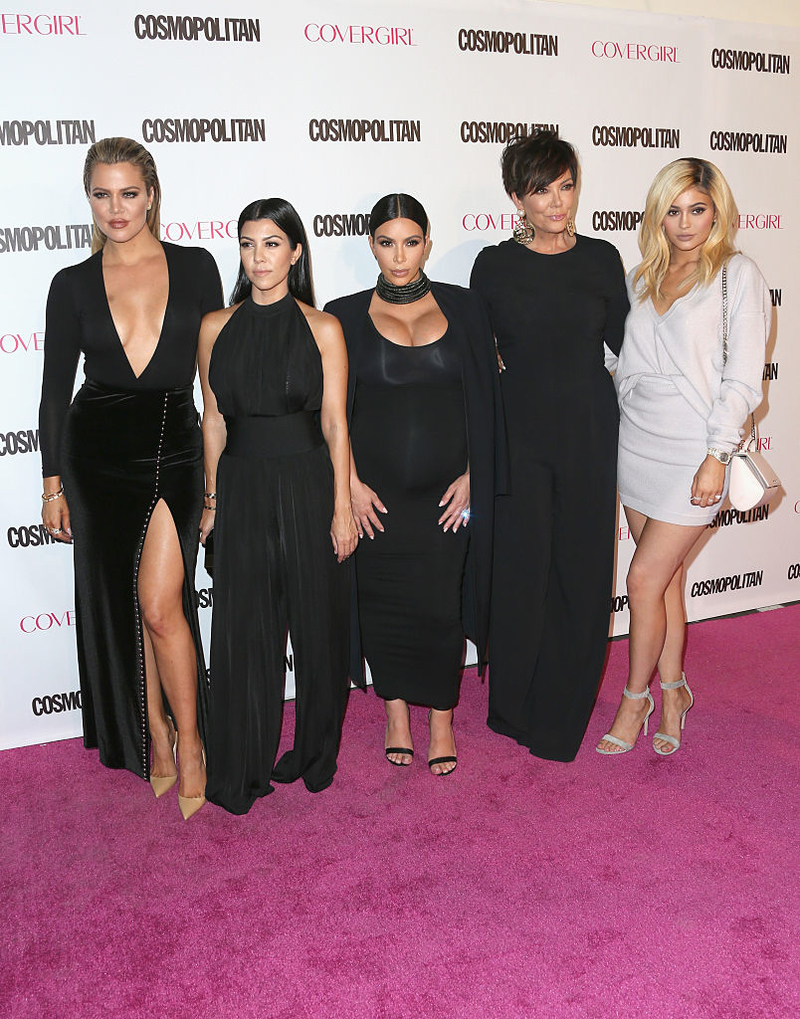 Lately, Kourtney has been devoting a lot of her time to her website, Poosh. On it, she posts a variety of lifestyle tips, blogs, and tricks, along with selling a variety of wellness products like matcha, kombucha, and more. One of her latest posts reveals how she's "been making the most of her time at home."
Chandra Wilson

Height: 5'0"
You may recognize Chandra Wilson from her role as Dr. Miranda Bailey on the hit medical series, "Grey's Anatomy" – a part that's gotten her nominated for an Emmy not once, but four times! Wilson has been acting since the early '90s when she started work on stage.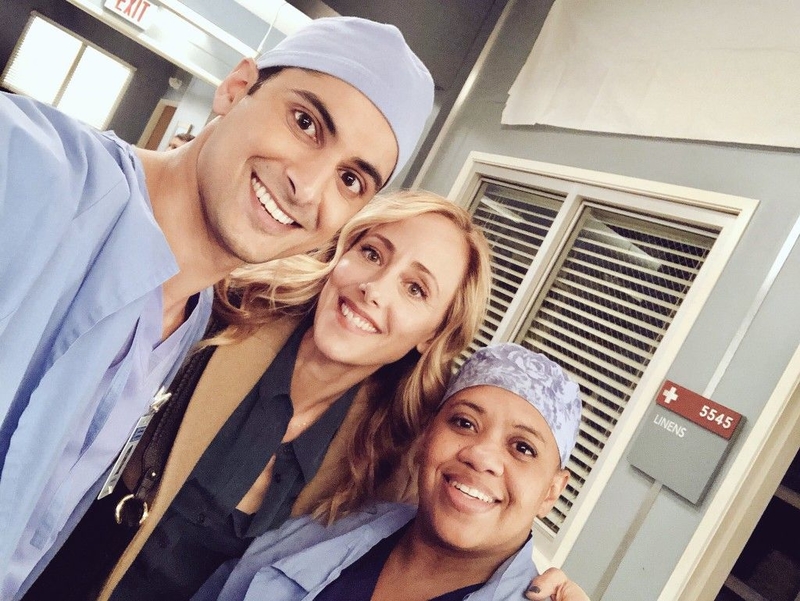 The Houston-born actress is just 5'0", but she's made some big waves in Hollywood. Her latest television appearance came in the form of an episode of "Celebrity Wheel of Fortune," on which she appeared as herself. You could catch the show on Hulu if you missed it.
Jennifer Love Hewitt

Height: 5'2"
The ever-adorable Jennifer Love Hewitt rose to fame in the late '90s and early '00s on "Party of Five," as well as a series of films, including the popular "I What You Did Last Summer" movies.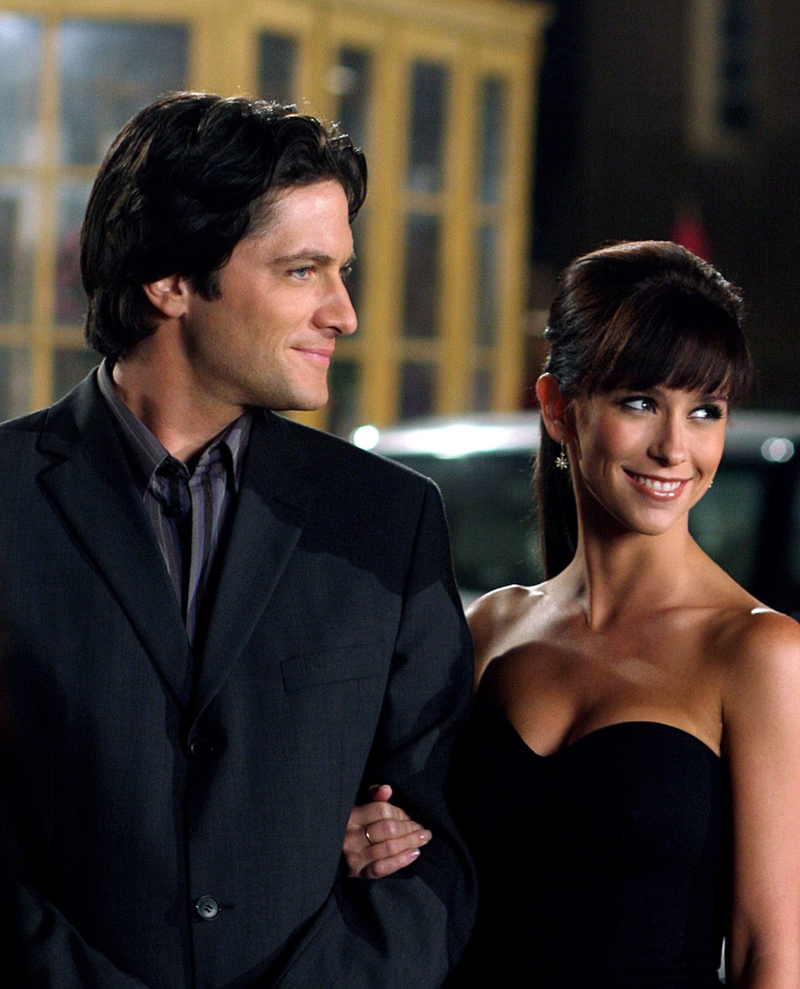 Since then, the 5'2" actress has starred in a number of films and television shows, including her hit series "Ghost Whisperer." Aside from being talented on-screen, she also has a great voice, which she's used to recording a number of albums.
Lady Gaga

Height: 5'2"
Lady Gaga is now perhaps best well-known for her starring role in the award-winning "A Star is Born," in which she played opposite Bradley Cooper. But before that, she emerged onto the music scene as a pop diva with her own twist on the industry – and fashion, especially.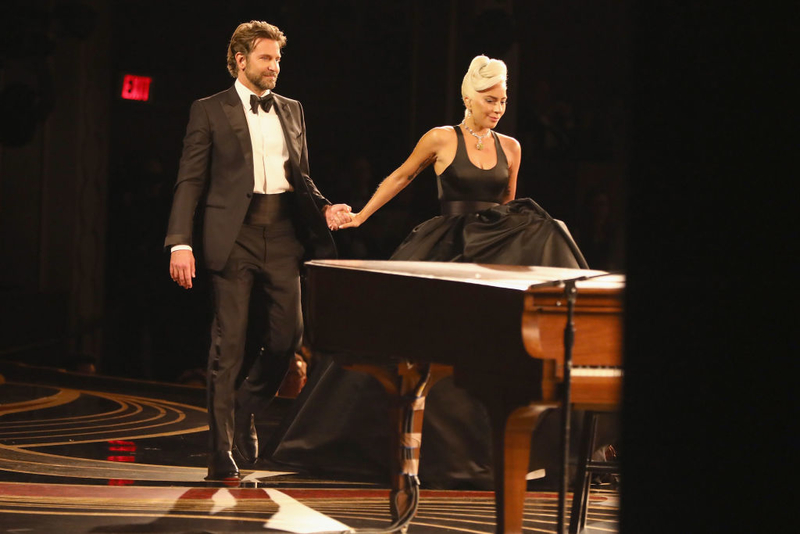 Maybe it's due to the fact she's only 5'2", but she's got a collection of sky-high boots, platforms, and heels, some of which are oddly shaped and seem like they'd be impossible to walk in! The entertainer even has a documentary on Netflix that's called "Gaga: Five Foot Two."
Lea Michele

Height: 5'3"
We couldn't put together a list of the shortest women in Hollywood without including "Glee" star Lea Michele. Standing at just 5'3", she's rightfully earned her spot on the list. The actress has been in the industry since she was a kid when she starred in several musicals on Broadway.
But everything changed for her once she got cast in the life-altering role on the hit Fox show. For her work as Rachel Berry, she earned a number of major nominations for Golden Globes and Emmys, along with winning four People's Choice Awards and so much more.
Snooki

Height: 4'8"
Reality star "Snooki," also known as Nicole Polizzi, is best known for her stint on the "Jersey Shore" TV series. On the show, she and her other housemates ran around the city drinking, clubbing, and causing trouble. It's hard to think someone so tiny (she's just 4'8") could be so rambunctious!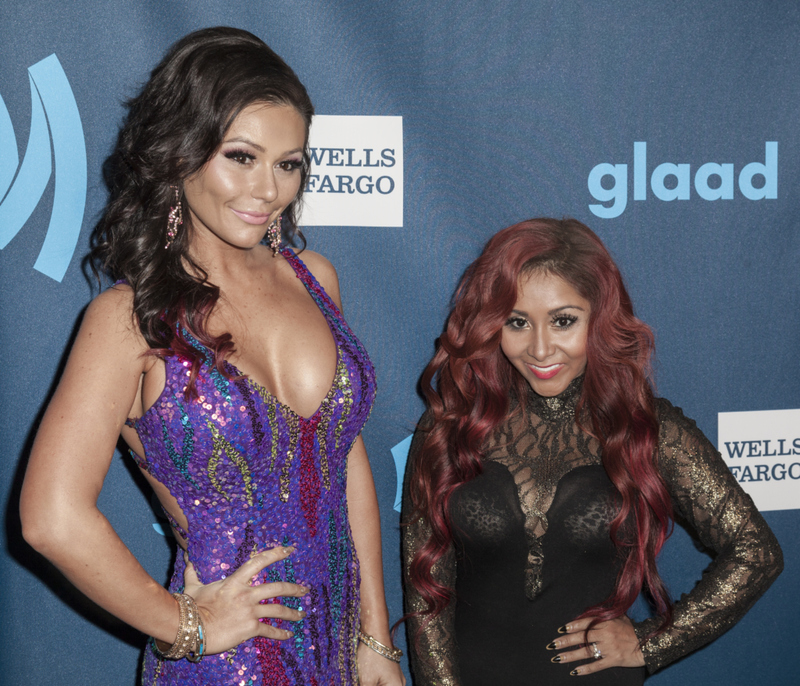 These days, she's calmed down and, like many of her ex-castmates, now has children and leads a much quieter life. She and Jwoww, another Jersey girl on the series, now host the show of their own called "Snooki & Jwoww."
Reese Witherspoon

Height: 5'1"
Reese Witherspoon holds a lot of talent in a little frame. At 5'1", the star rose to fame around the late '90s to early '00s, when she played in the steamy drama, "Cruel Intentions," as well as starring as sorority girl turned skilled attorney Elle Woods in the hit comedy "Legally Blonde."
She is made "Time" magazine's list of the most influential people in the world twice, in 2006 and again in 2015. She's been nominated for several prestigious awards, including two Oscars and seven Golden Globes, and has recently been putting her energy into the Draper James Loves Teachers initiative.
Salma Hayek

Height: 5'2"
The gorgeous Salma Hayek is just 5'2", but her body's been given its own TV show for how incredible it is – no, seriously. The actress recently announced a new project on HBO in which she plays a 40-year-old woman with a (very) special power.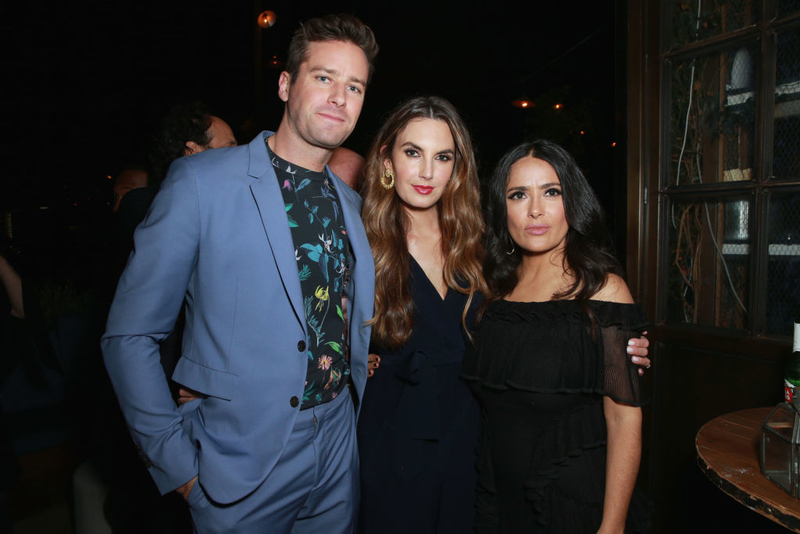 The talented actress has no problems making an audience laugh, something she provides in 1997 when she appeared and was nominated for an award in "Fools Rush In." After that, she continued to impress with her wide range of talents that she displayed in everything from "Dogma" to "Frida," and so much more.
Sharon Osbourne

Height: 5'2"
Rockstar wife and TV personality Sharon Osbourne may only be 5'2", but you still wouldn't want to get on her bad side! She first came into the public eye on the reality show based on her family life, "The Osbournes."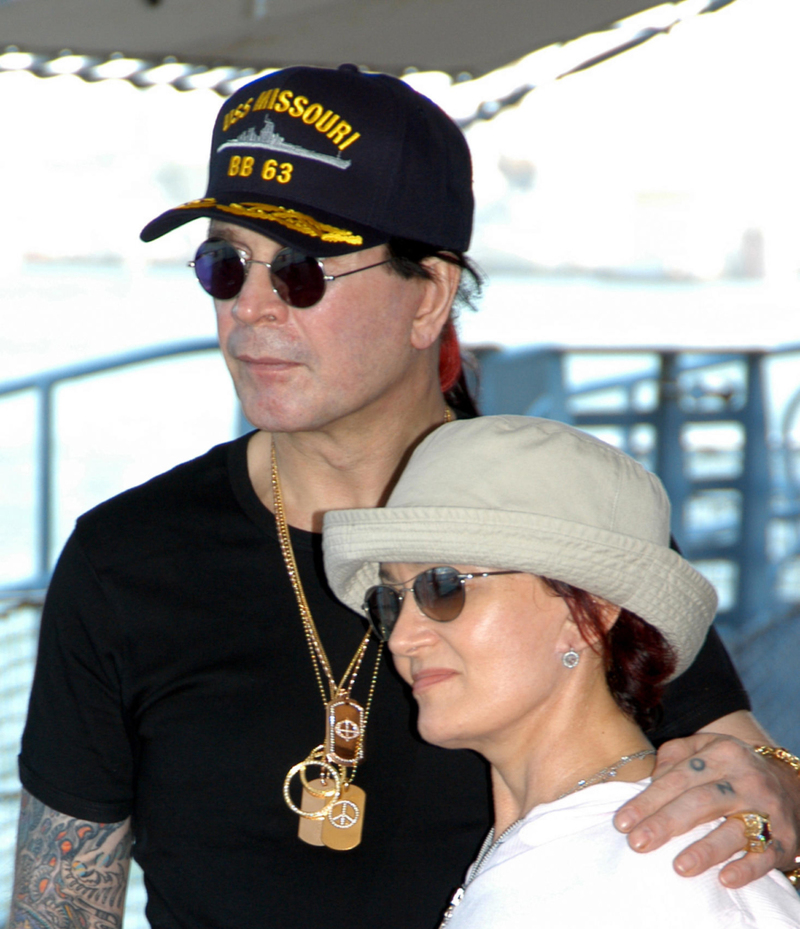 After the world fell in love with her as much as her heavy metal singing husband, she started to get TV deals of her own. One such role was the host of "Rock of Love: Charm School." After the show, she found herself in some hot water after a sleazy contestant warranted a beatdown live on TV.
Paula Abdul

Height: 5'0"
Singer, songwriter, and TV personality Paula Abdul stands at just 5'0" tall – which is why in many cases, you can catch her wearing a great pair of heels. Abdul was discovered by The Jacksons when she was working as a Laker Girl.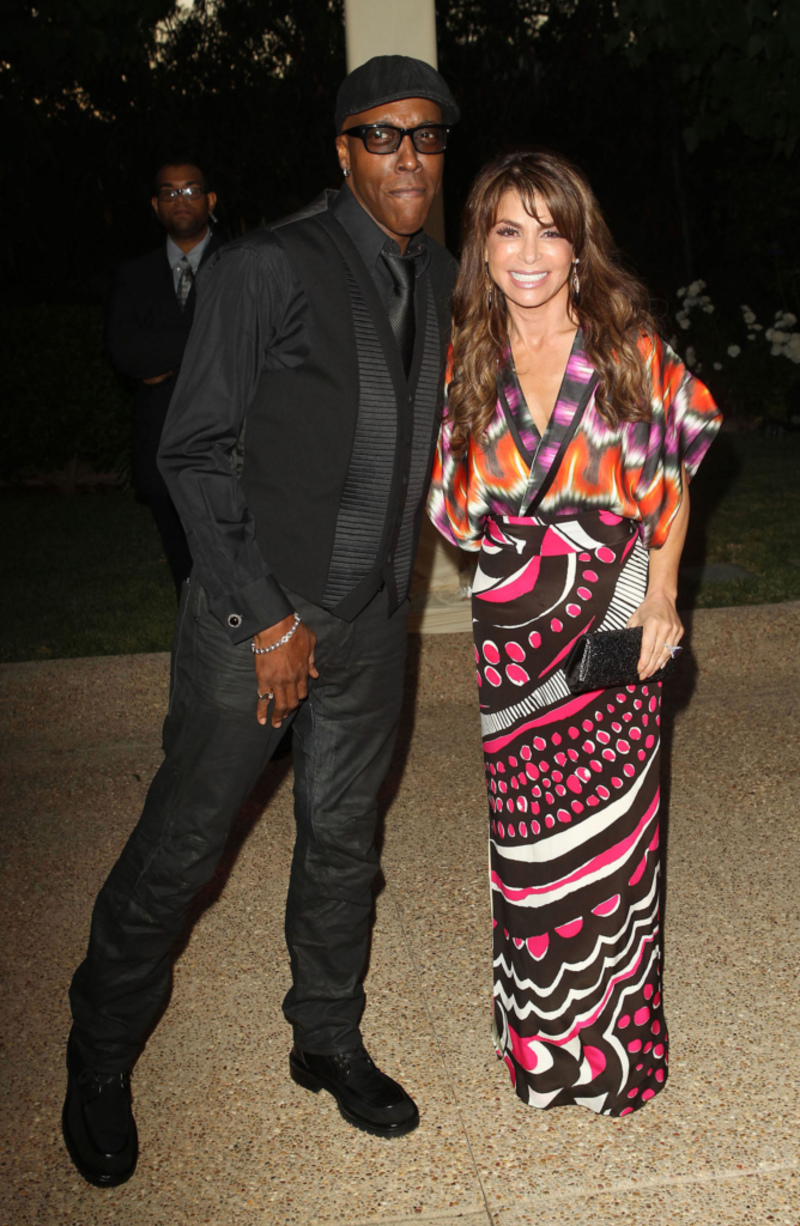 Her fame snowballed from that point on, beginning with a series of albums that landed her six number-one singles on the Billboard Hot 100. Since then, she's appeared as a judge on a number of hit musical reality shows, including as one of the original "American Idol" judges from 2002-2009.
Jada Pinkett Smith

Height: 5'0"
The beautiful Jada Pinkett Smith began her rise to fame in the '90s, when she appeared in a number of major films, including playing opposite Eddie Murphy in 1996's "The Nutty Professor." Since making her motion picture debut, she's been in over 20 feature films.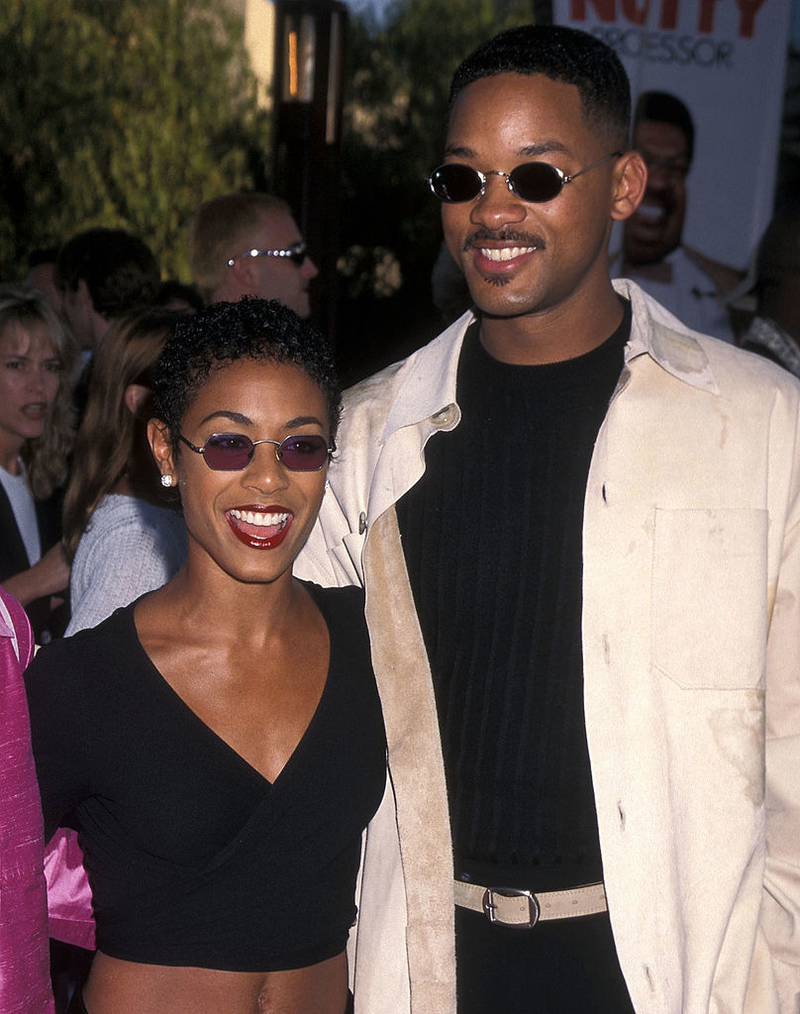 Plus, the 5'0" actress now has a couple more credits to her name, in the form of her talented children, Jaden and Willow, who've taken the entertainment world by storm as well. She's become a champion of minority filmmakers, which she put to use in 2020's "Charm City Kings."
Ariana Grande

Height: 5'3"
Depending on your age, you may or may not know just how iconic pop singer Ariana Grande really is for her time. The star began her career on Broadway and got launched to fame after landing her breakthrough role on the Nickelodeon series "Victorious."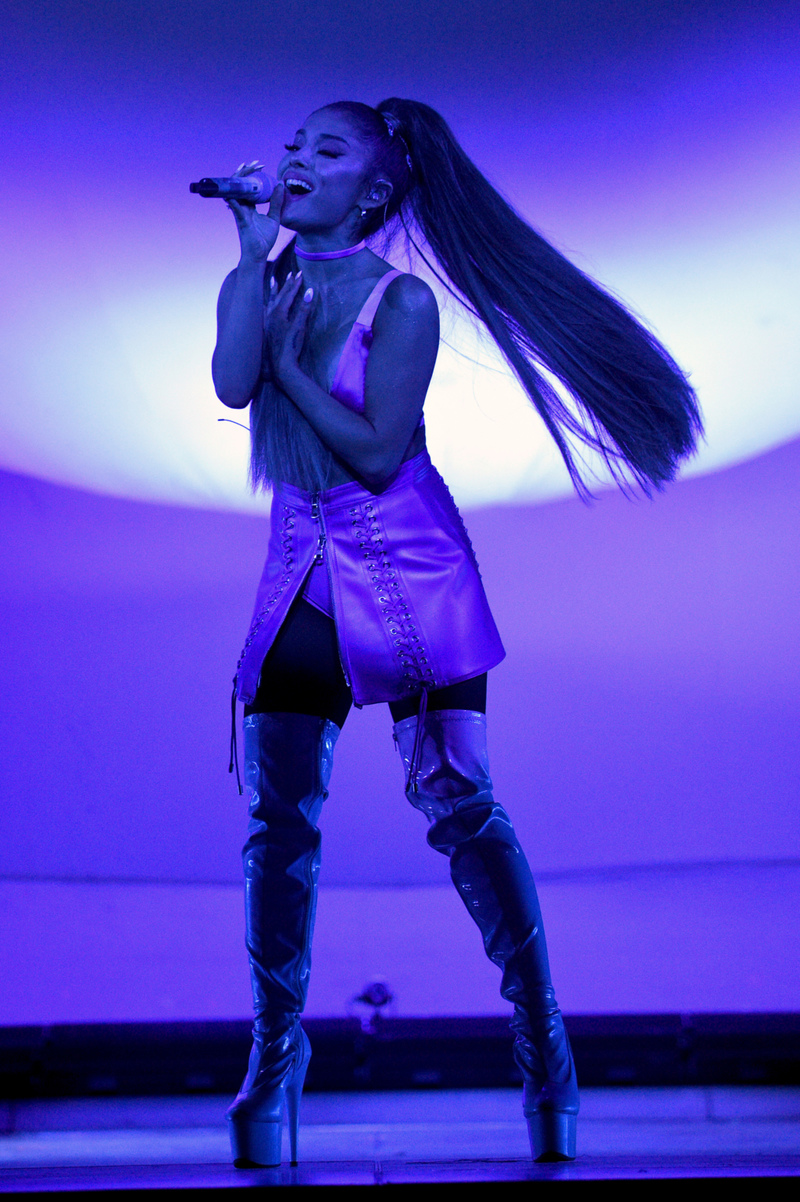 The entertainer stands at 5'3" but has no problem rocking sky-high boots while she performs her hits on stage for one of the millions of screaming fans. Her work has garnered a number of awards, including a Grammy and two Billboard Music accolades.
Lucy Liu

Height: 5'3"
You may recognize 5'3" actress Lucy Liu from her work in one of many major motion pictures like "Kill Bill: Volume 1," "Charlie's Angels," or "Chicago." In true fated fashion, the star was discovered by an agent on the subway at 19 and started her career with commercial work.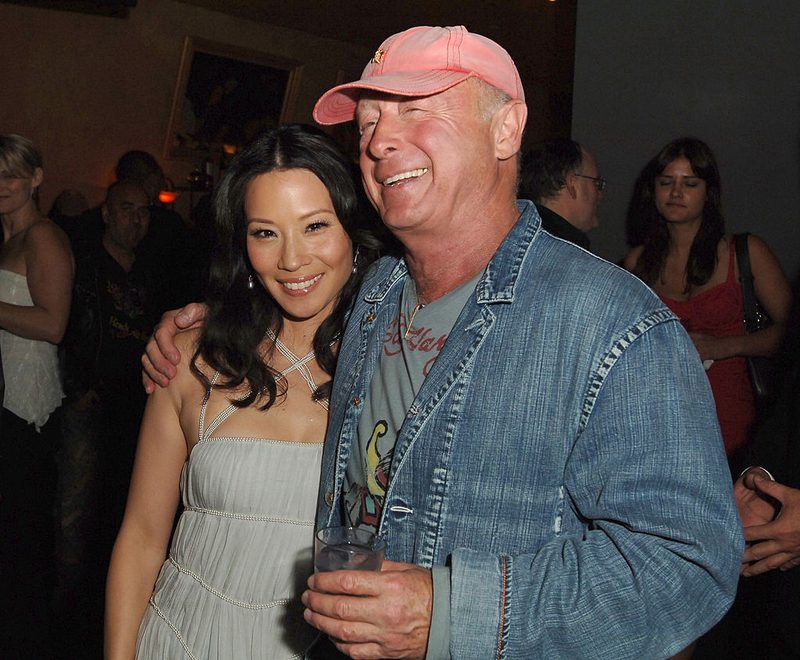 She is very involved in activism of different types and is a big advocate for same-sex marriage. The actress is also a single mother (by choice) and works to change the outlook on the typical idea of how a family has to look.
Kristin Chenoweth

Height: 4'11"
And we're back down in the 4'0" range to meet with entertainer Kristin Chenoweth, who stands at just 4'11" with bare feet. Like many of the talented women on our list, Chenoweth packs a powerful punch in a little package.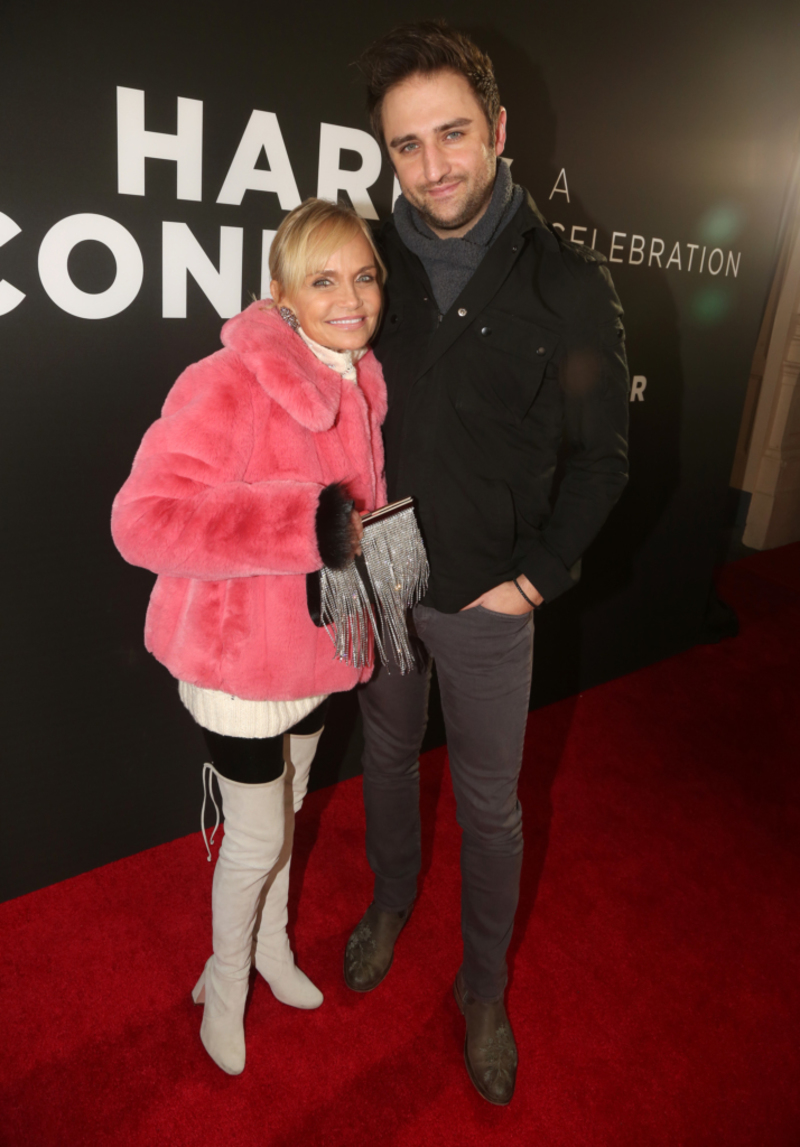 The singer and actress started her career in musical theater before transitioning into on-screen work. She's appeared in several hits like "Glee," "Bewitched," and "RV" in 2006. Her latest project came in the form of 2020's "Holidate," starring Emma Roberts. In it, she plays quirky Aunt Susan, who has no intentions of settling down!
Alyssa Milano

Height: 5'2"
The adorable Alyssa Milano is perhaps most well-known for her starring role as Phoebe Halliwell, one of three magical siblings, on the hit series "Charmed." On the show, she's the sister of two other witches who form a powerful trio capable of defeating all sorts of evil – 5'2" height be damned!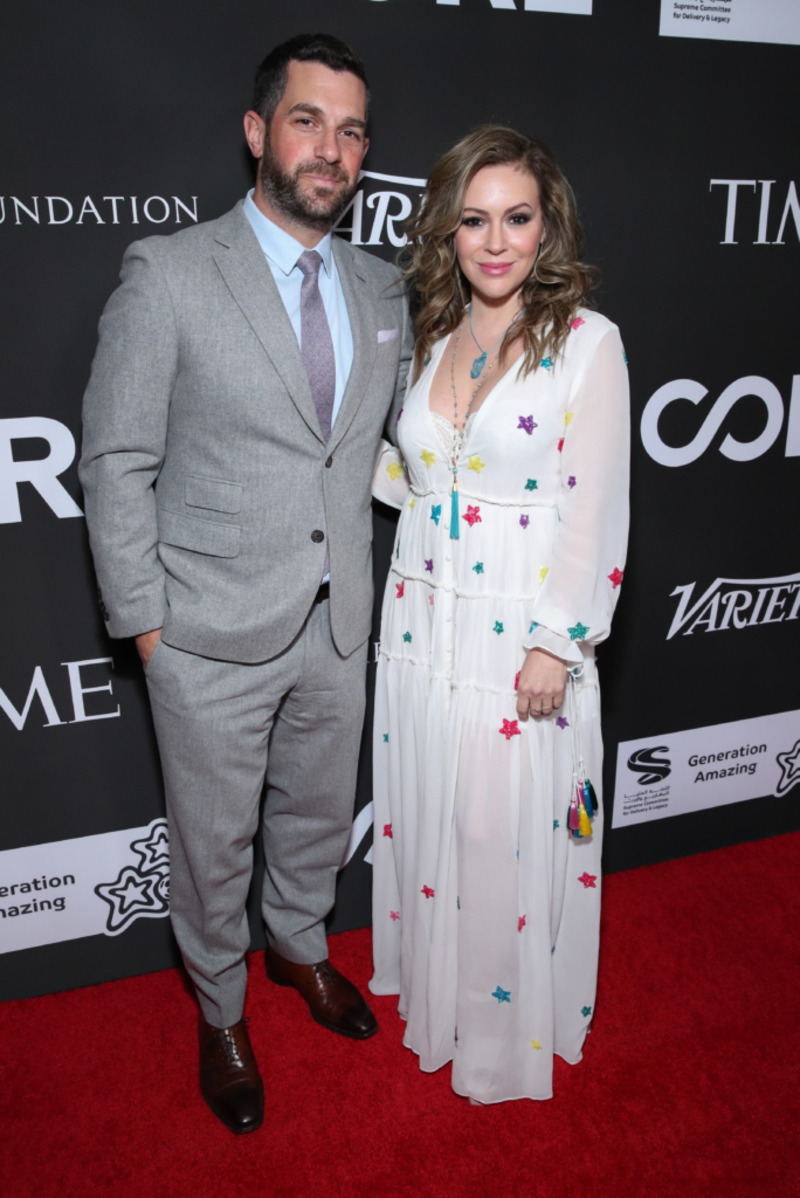 She's also used her celebrity powers in real life to become a face of the #MeToo movement that's taken over social media. Aside from "Charmed," you can catch her in shows like "My Name is Earl" and "Who's the Boss?"
Lil' Kim

Height: 4'11"
Lil' Kim is the only female rapper to have an album rated five out of five mics by "The Source" – an honor which occurred when she was serving a year-long prison sentence for covering up for a friend in court.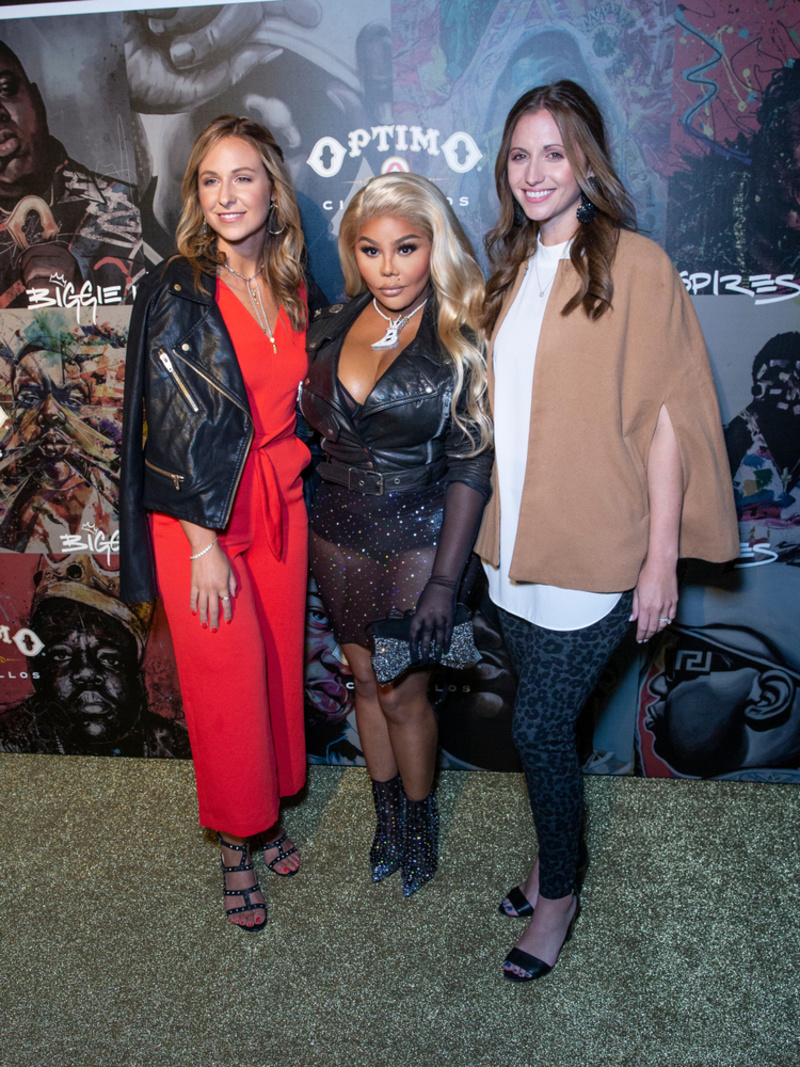 Standing at 4'11", the entertainer has sold more than 15 million albums and 30 million singles throughout the world since the start of her career. Aside from her success in music, the star has also appeared in a number of television shows, including "Dancing with the Stars," "Pussycat Dolls Present: The Search for the Next Doll" (and later, Girlicious.)
Kim Kardashian

Height: 5'2"
Socialite and businesswoman Kim Kardashian first rose to fame alongside former party girl and friend Paris Hilton. Her father was Robert Kardashian, the infamous attorney who defended friend and client O. J. Simpson.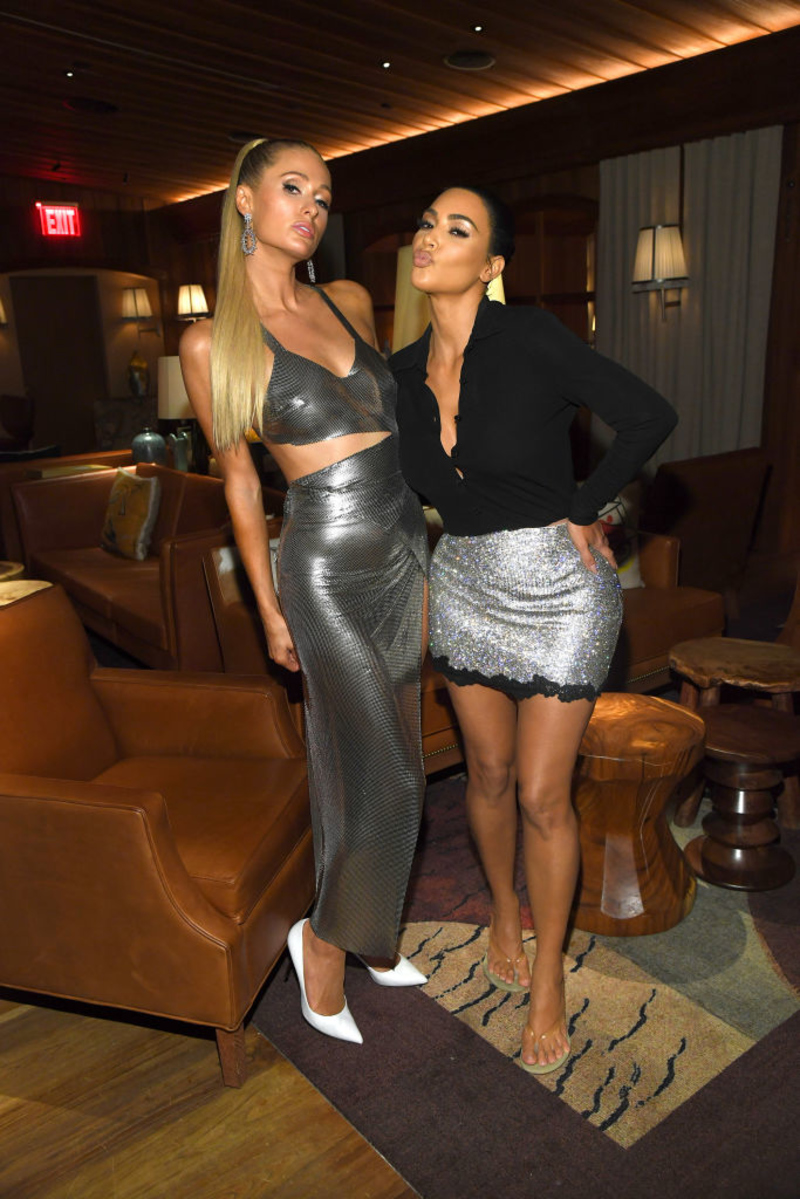 She now has more than 200 million followers on Instagram, along with a successful line of makeup products. She and her other family members have also famously been involved in their own reality show, "Keeping up with the Kardashians," a show that's run for 20 seasons and will air its final first-run episode in late 2021.
Lena Dunham

Height: 5'3"
Lena Dunham is best known for her work on HBO's series, "Girls," which she created, wrote, and starred in for five years from 2012-1017. Her work on the show earned her two Golden Globe awards and multiple Emmy nominations. "Time" named the 5'3" powerhouse one of the most influential people in the world in 2013, a title which she continues to work to earn today.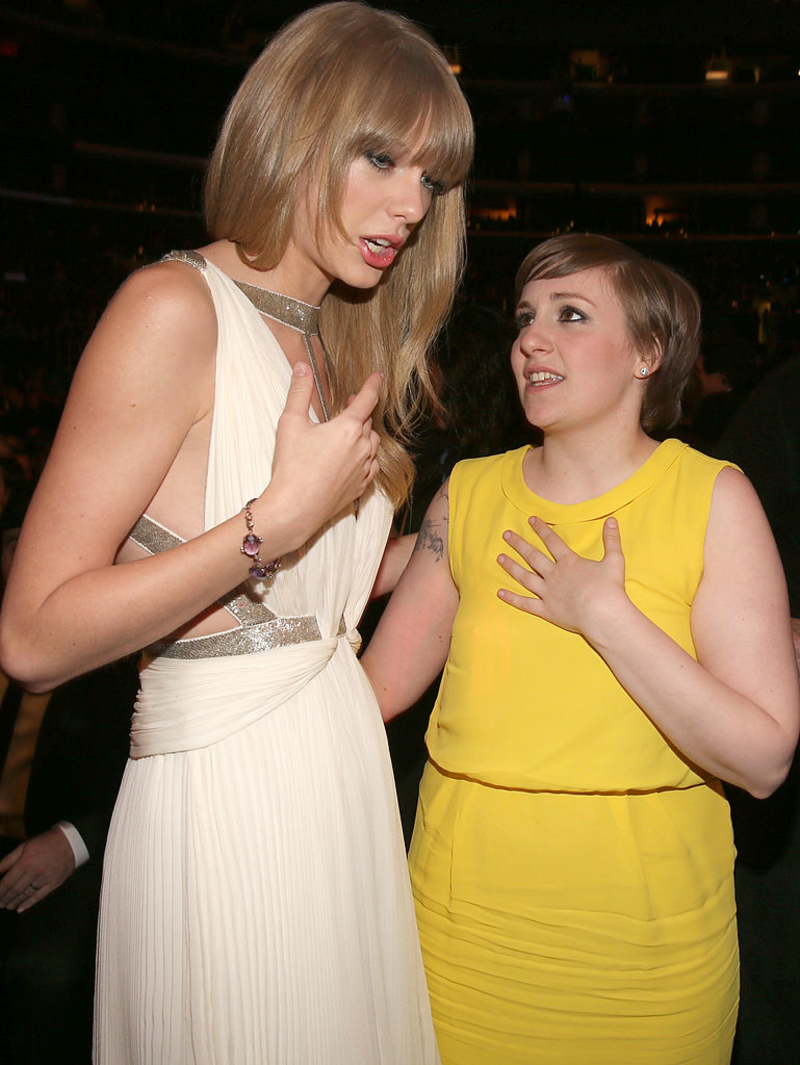 In 2019, she launched her own production company called Good Thing Going, and the following year, she announced multiple projects, including working as the executive producer on a number of productions for HBO.
Vanessa Hudgens

Height: 5'1"
Vanessa Hudgens rose to fame as a Disney star in the popular "High School Musical" series, which she starred in with Zac Efron. The two had a lot of chemistry on set, which translated to a five-year-long relationship off-screen as well. The talented actress has appeared in a number of productions, from live on stage to major motion pictures.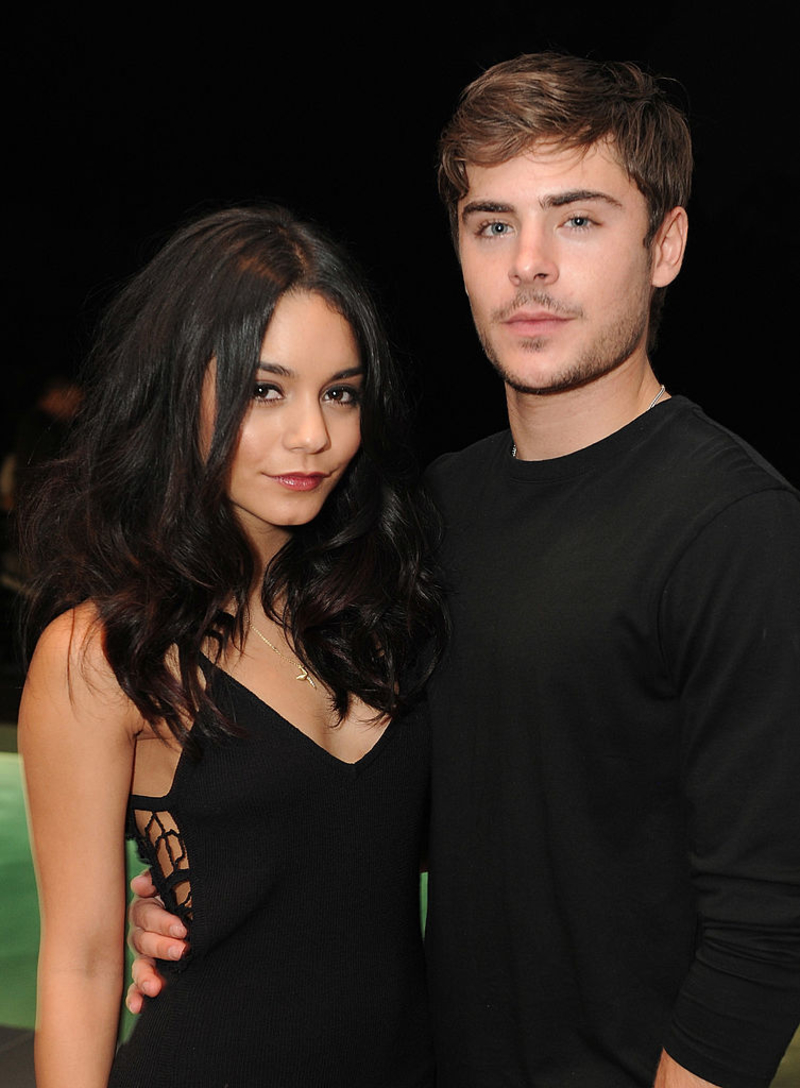 In 2019, she took her talent behind the camera and worked as executive producer (and starred in) the Netflix original film, "The Knight Before Christmas." Then, in 2020, she starred in the third installment of the "Bad Boys" franchise.
Christina Aguilera

Height: 5'2"
When you hear Christina Aguilera deliver a powerful vocal performance on stage, it's hard to believe she's just 5'2". The singer took over the industry when she arrived on the scene with her hit, "Genie in a Bottle," a single for which she earned a Grammy Award for Best New Artist.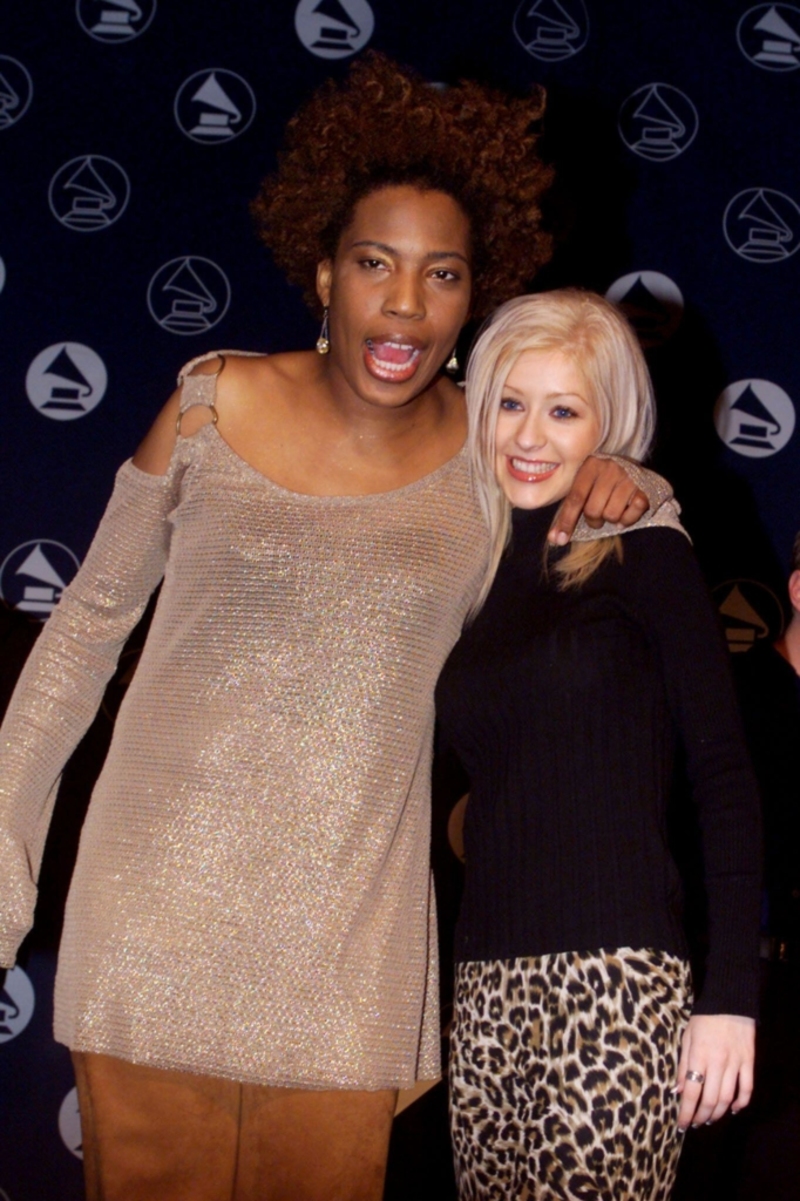 Of course, the fame wasn't anything new to her since she'd been performing since 1993 when she joined fellow future superstars Britney Spears and Justin Timberlake on Disney's "The Mickey Mouse Club."  She most recently worked as a judge on the hit music show, "The Voice," which scouts new megastars.
Emma Roberts

Height: 5'2"
Actress Emma Roberts comes from a family of talented entertainers. Just ask her aunt, the incredible Julia Roberts. They may share their love and skills for acting, but when it comes to height, they're nowhere close. Julia stands at 5'9" while her niece comes in at just 5'2."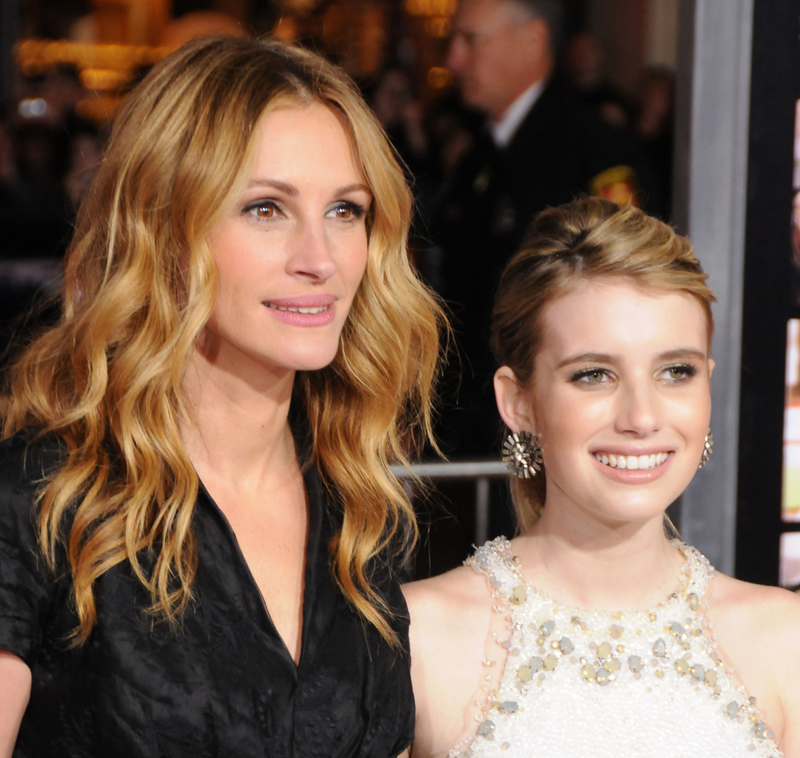 Emma's made quite a name for herself in the industry, where she continues to display her wide range. She's appeared in shows like "American Horror Story" and "Scream Queens," as well as films, including the recent romantic comedy, "Holidate."
Eva Longoria

Height: 5'2"
Eva Longoria met an executive producer at a political reception in 1999, and not long after, she guest-starred in an episode of "Beverly Hills, 90210." The 5'2" star moved on to a regular role on the soap opera series "The Young and the Restless." That led to her starring role on the long-running TV show "Desperate Housewives," for which she's most well-known.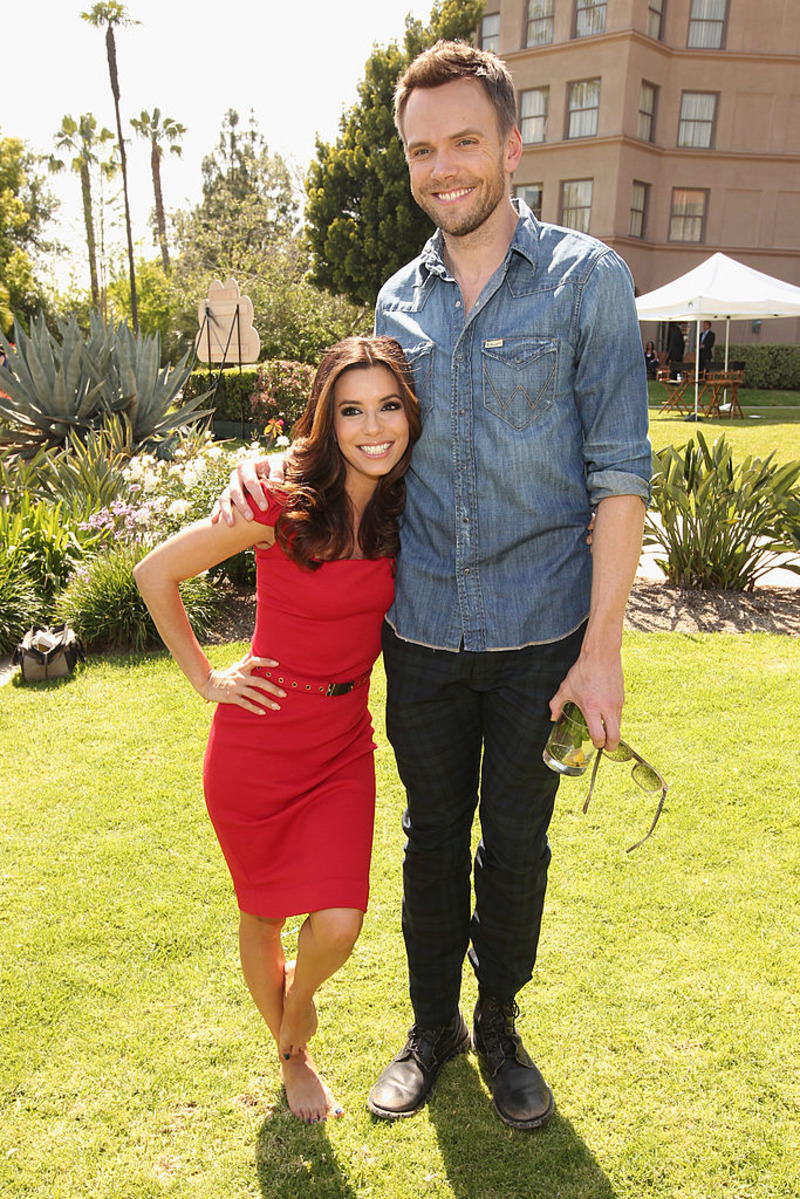 Besides her work on camera, she's also done some directing, including an episode of "Jane the Virgin," three episodes of "Black-ish," and two episodes of "The Mick." Longoria has been nominated for a number of awards as an actress.
Nicki Minaj

Height: 5'2"
Female rapper Nicki Minaj is another perfect example of big things that come in small packages. The star stands at 5'2", but she has a big impact on her fans and the hip hop world at large. She took the industry by storm when she appeared on the scene with her unique style of performing.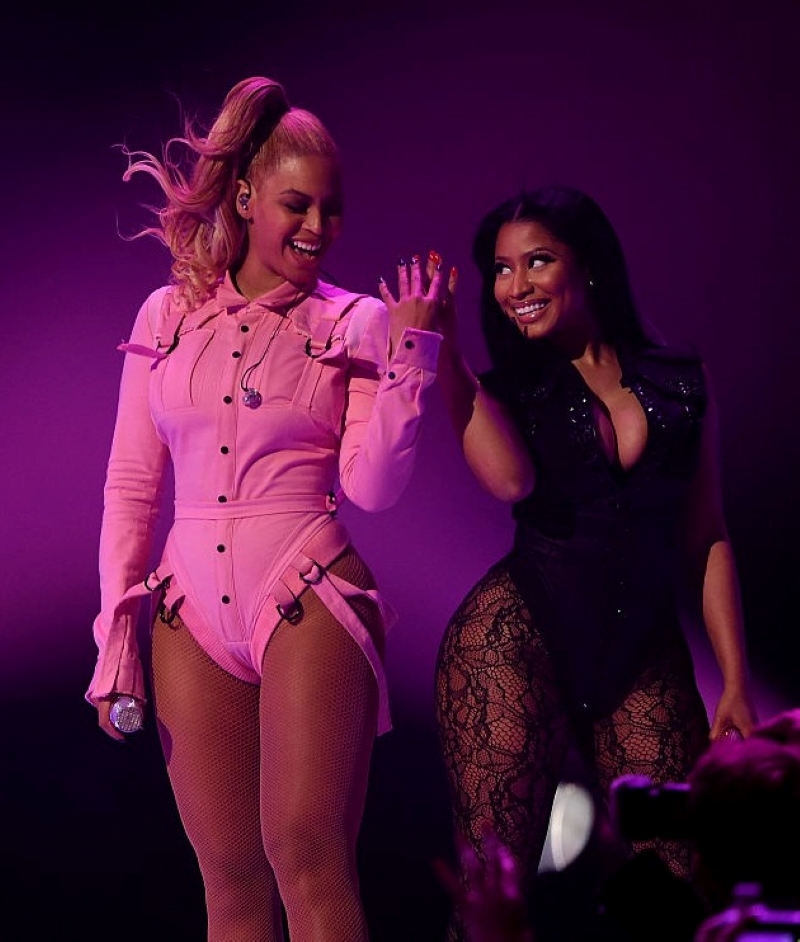 She has won several awards throughout the course of her career, including 10 BET Awards, seven BET Hip Hop Awards, and six American Music Awards, just to name a few. Since rising to superstardom, she now earns money through a variety of brand collaborations.
Amy Poehler

Height: 5'2"
Funny woman Amy Poehler is a multi-talented entertainer who became famous for her work on SNL and with her starring role as Leslie Knope in NBC's "Parks and Recreation." She's delivered laughs to people everywhere, which is one of the reasons she's won many prestigious awards during her career.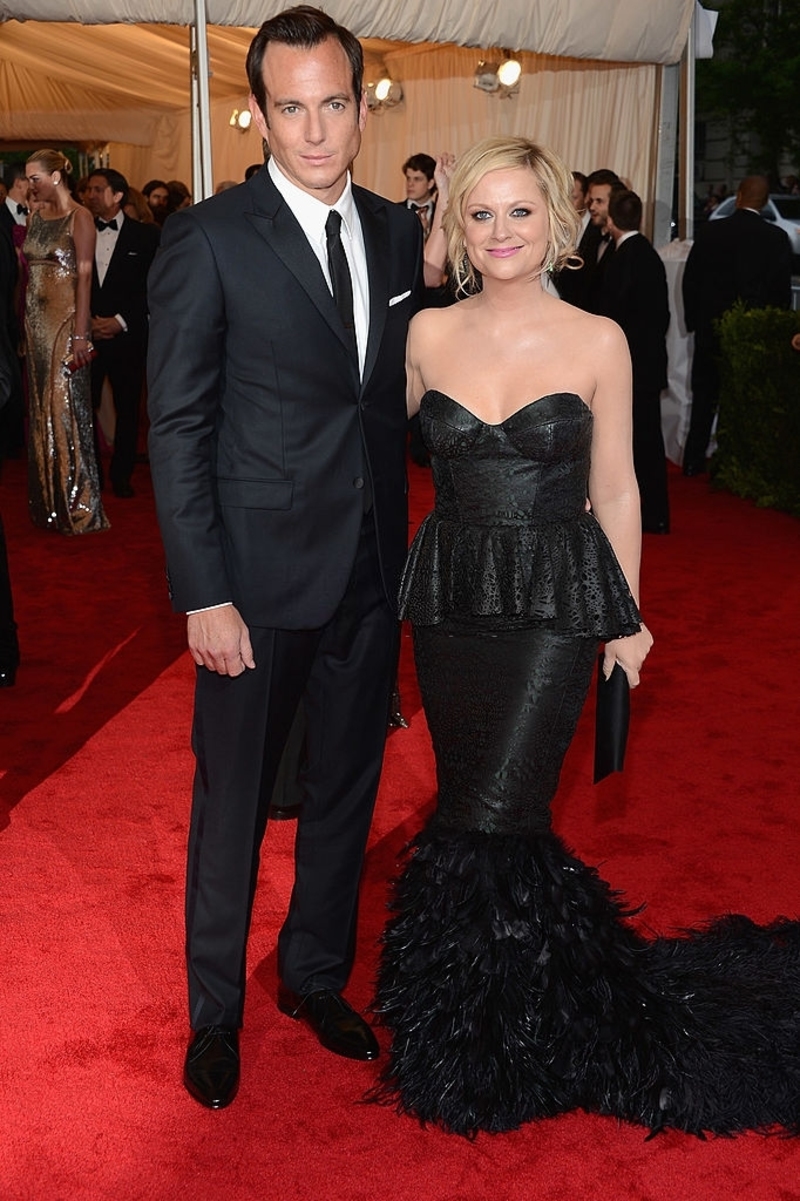 In 2001, she launched her own production company. Later, The Hollywood Reporter said that she's a "powerful arbiter of sophisticated comedy." The 5'2" star lives in Los Angeles with her children from her previous marriage to a fellow actor Will Arnett.
Hayden Panettiere

Height: 5'0"
The bubbly 5'0" tall Hayden Panettiere is most recognizable for her role as Claire on "Heroes," the NBC superhero show that ran from 2006-2010. Afterward, she starred on "Nashville" for several more years, a role for which she earned two Golden Globe nominations.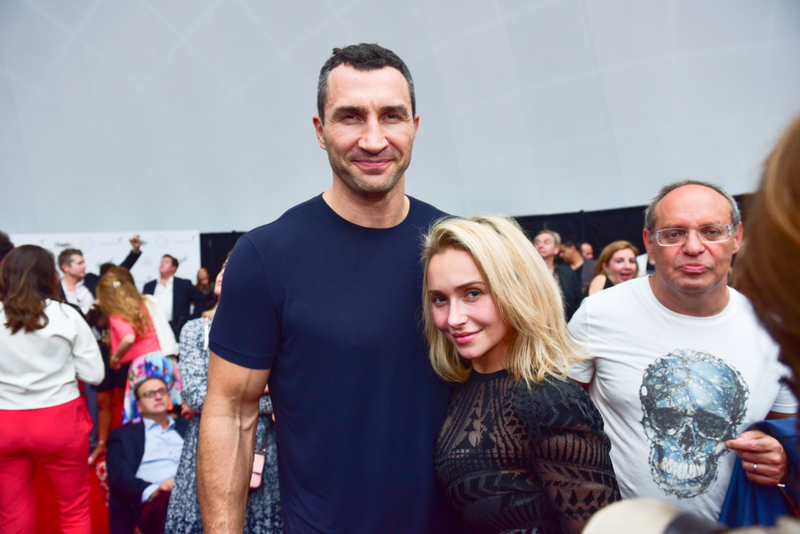 After becoming a household name in the U.S, she landed roles in a number of major films, including "Remember the Titans" and "Scream 4." The actress became the face of Neutrogena in 2006 and has been advocating for many important causes in the past couple of years.
Shakira

Height: 5'2"
This sultry Columbian singer maybe just 5'2", but her body's so powerful she delivered an award-winning song about them in the form of her pop hit, "Hips Don't Lie." She's often been referred to as the Queen of Latin Music, thanks to her many worldwide number-one singles.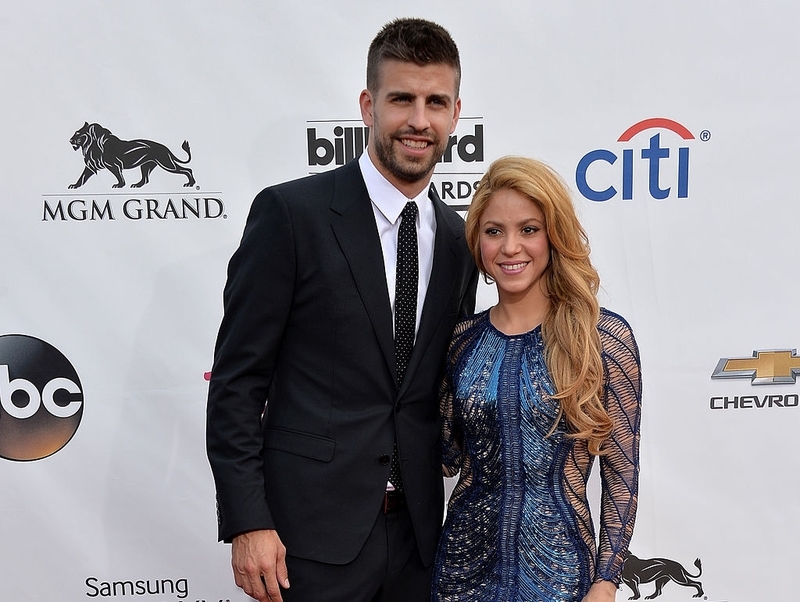 In 2020, she performed with fellow superstar Jennifer Lopez at the Superbowl halftime show, which brought in more than 100 million views! Since mid-2020, she's appeared to perform on a number of shows, including "The Disney Family Singalong: Volume II."
Isla Fisher

Height: 5'3"
You may recognize Isla Fisher from her many roles in major films like "Wedding Crashers," "Confessions of a Shopaholic," and "Now You See Me," just to name a few. The British-Australian star has also penned two of her own young adult novels.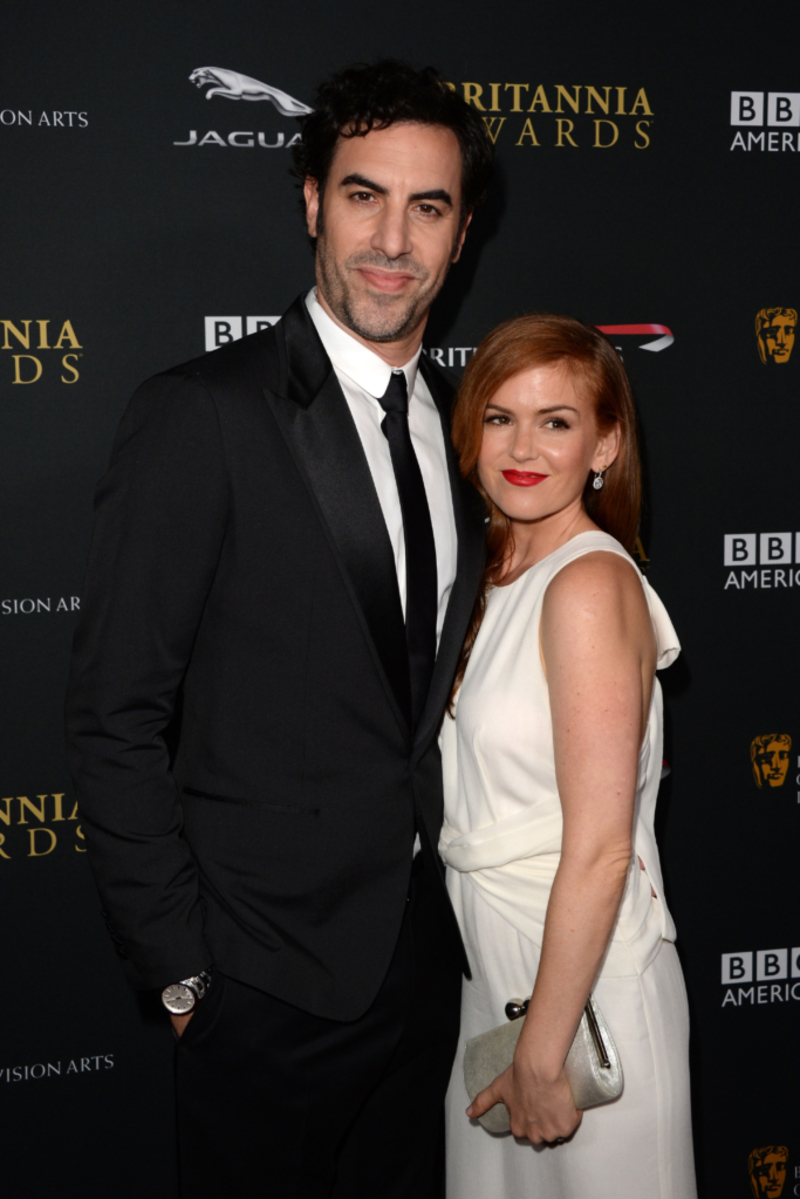 Over the course of her career, she's won and been nominated for a number of awards. In 2006, the 5'3" actress won the MTV Movie Award for Best Breakthrough Performance for her role in "Wedding Crashers." Her latest on-screen work was in 2020 when she starred in "Godmothered" alongside Jillian Bell.
Kylie Minogue

Height: 5'0"
In 2000, the 5'0" Kylie Minogue made her an international breakthrough artist, and become her highest-selling album in existence, thanks to her hit single, "Can't Get You Out of My Head." The pop star has sold over 70 million copies of her records worldwide, making her the highest-selling Australian female artist of all time.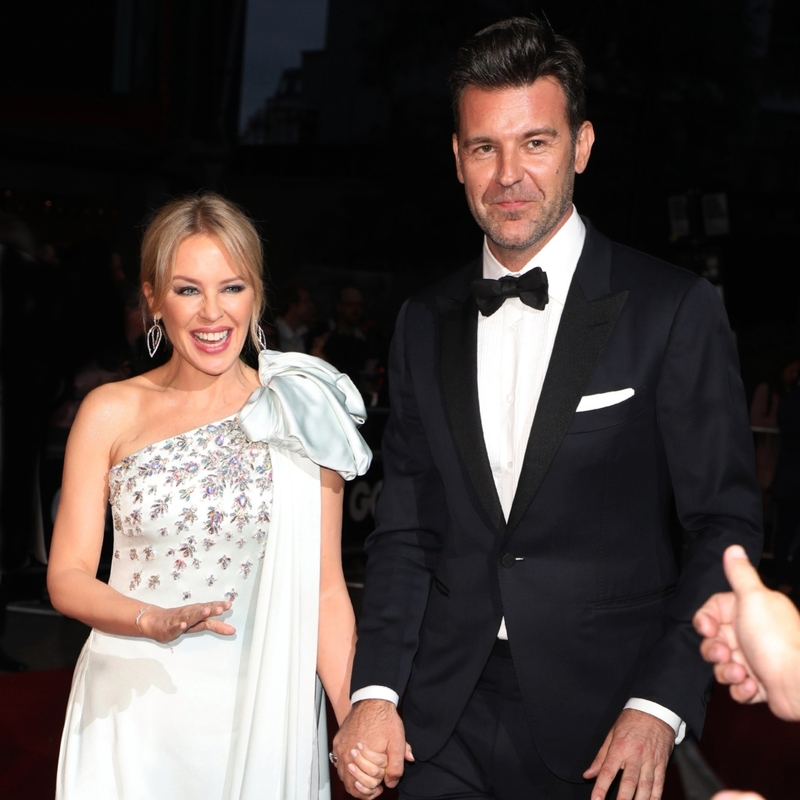 Minogue is still very much active in the music world and most recently released her "pop-disco" album, "Disco," in November of 2020. In 2005, she was diagnosed with breast cancer and had since become a champion for the cause.
Mary Kate Olsen

Height: 5'2"  
The Olsen Twins got launched to stardom before they even had any clue what was happening to them when they were just babies. That leads to the fact that Mary Kate, 5'2" and her sister, Ashley, who stands at 5'1", do everything they can to avoid the spotlight as adults.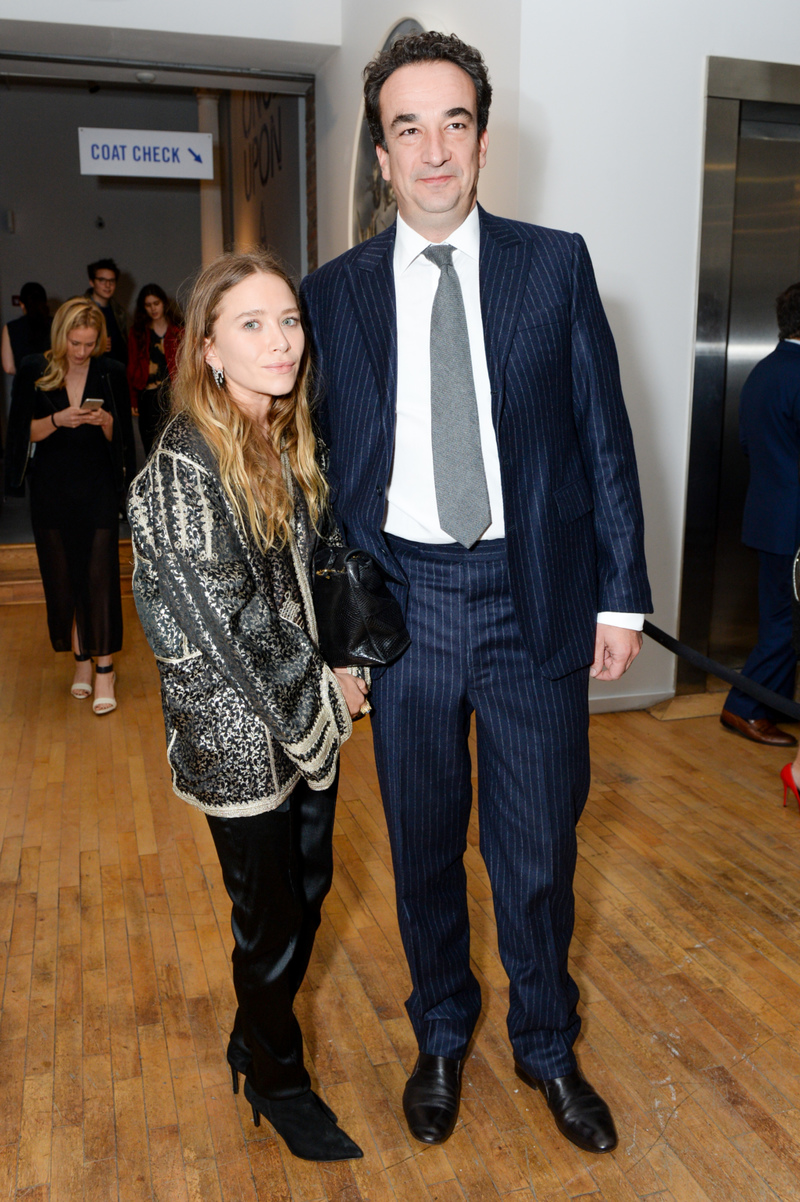 You won't catch them on-screen if they can help it – and they usually can. MK remains successful from behind-the-scenes, thanks to a keen fashion sense and line of apparel that she launched with her sister.
Kristen Bell

Height: 5'1"
If you've ever watched Kristen Bell kick butt in the title role in "Veronica Mars," you may find it hard to believe she's only just over five feet tall. You may recognize her voice from the narration on the long-running hit series, "Gossip Girl," starring Blake Lively.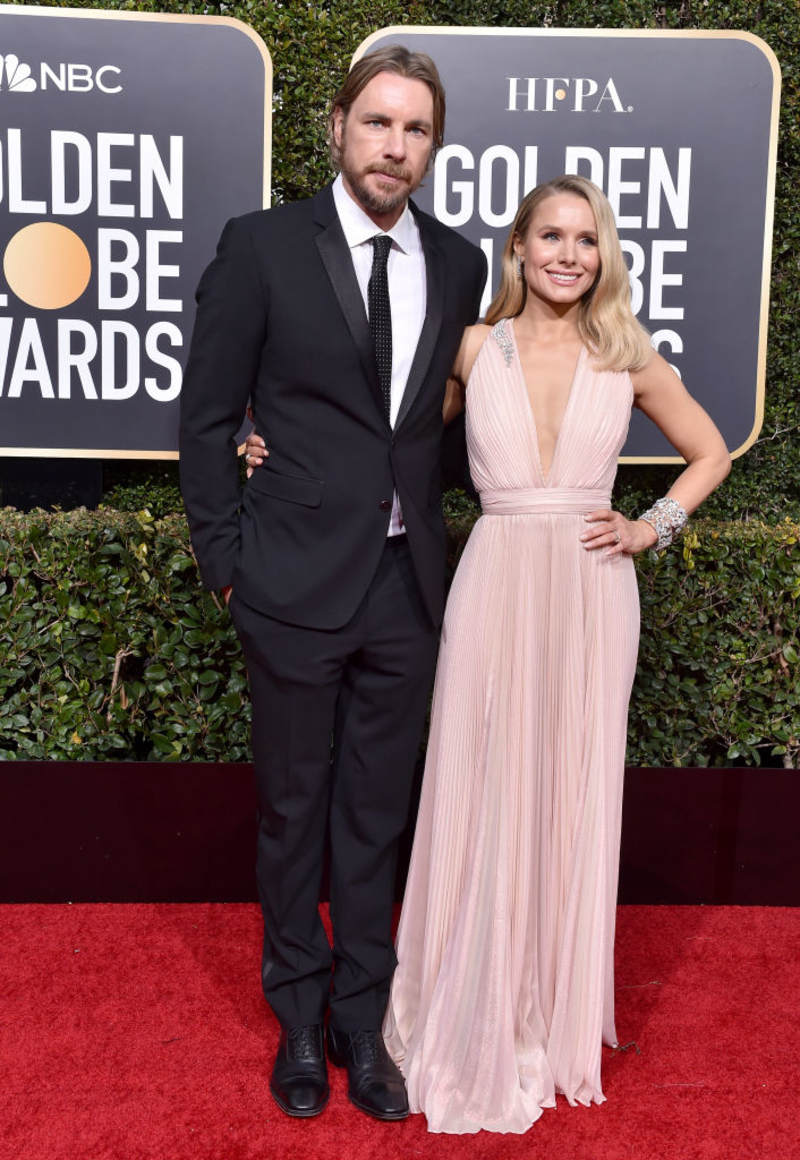 She's starred in a variety of hit TV shows, including the formerly mentioned, along with "The Good Place," which earned her a Golden Globe nomination. She's also appeared in many major films, most notably in "Forgetting Sarah Marshall," as well as both "Bad Moms" films and "Couples Retreat."
Hilary Duff

Height: 5'2"
Hilary Duff rose to fame as Lizzie McGuire on the Disney channel's hit show that ran for a couple of seasons and was followed up with "The Lizzie McGuire Movie." Aside from being a talented actress, the entertainer, who stands at 5'2", has put out a number of her own musical albums.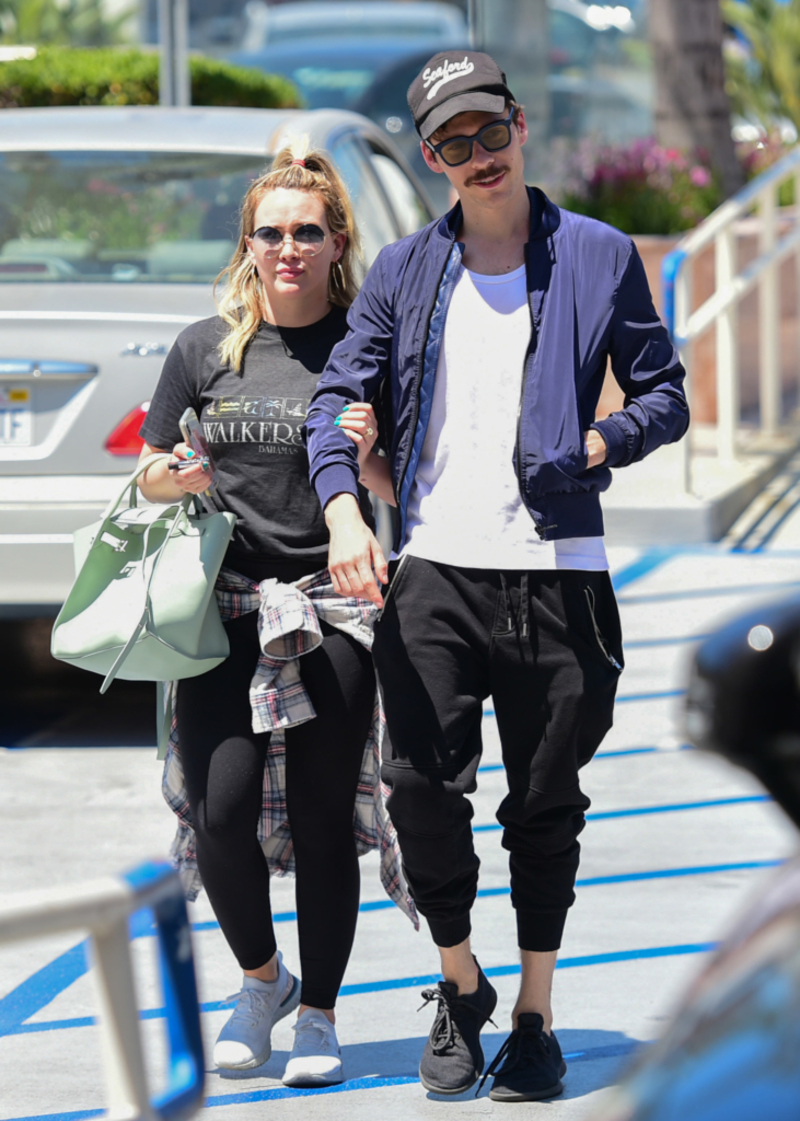 She's still active in recording music and sang with her husband Matthew Koma on producer RAC's single, "Never Let Me Go." She recently announced on her social media that she's writing a children's picture book.
Scarlett Johansson

Height: 5'3"
Pretty much anywhere you looked between 2000-2020, you would see a major motion picture poster with Scarlett Johansson's (ScarJo)'s face on it. The leading lady landed role after role in hits like "The Black Dahlia," "Girl with a Pearl Earring," "He's Just Not That into You," "Lucy," "Ghost in the Shell," and of course, various Marvel films as Natasha Romanoff, AKA Black Widow.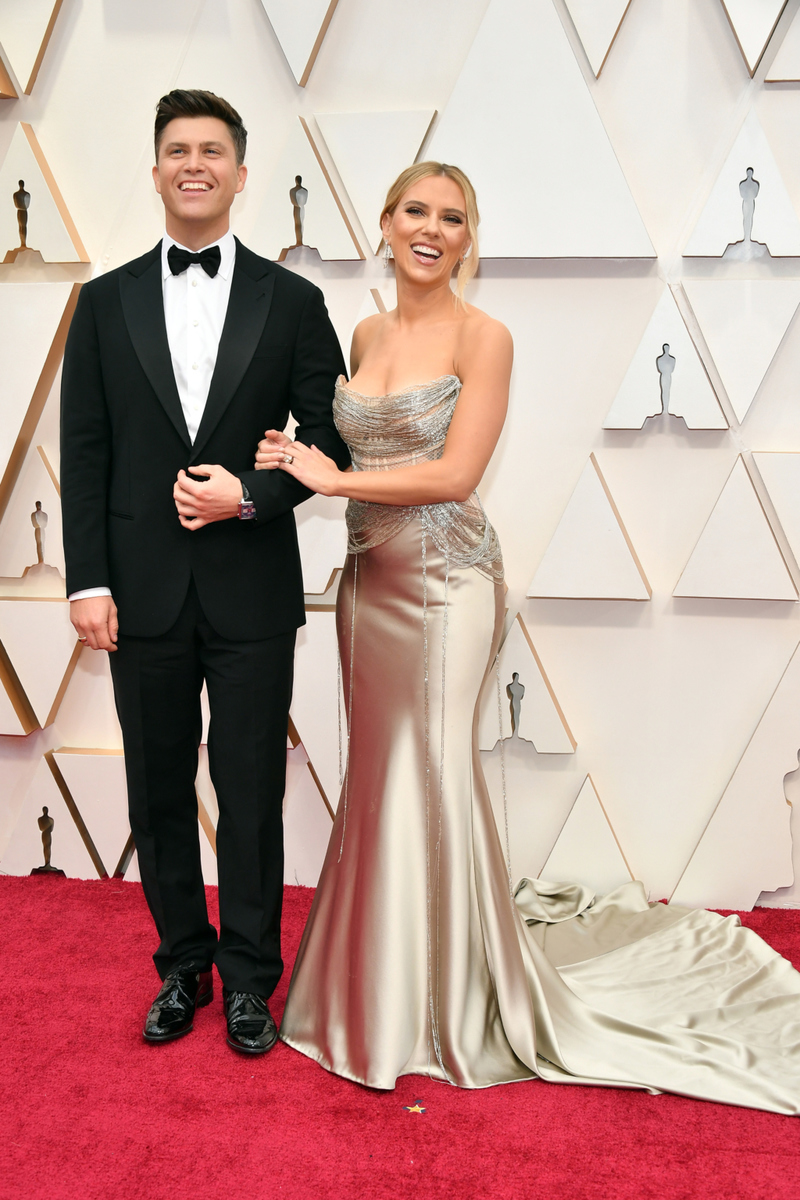 She was the highest-paid actress two years running, in 2018 and 2019, pulling in more than 55 million from June 18-June '19. The actress may stand at 5'3", but she makes big waves in entertainment.
America Ferrera

Height: 5'1"
America Ferrera has had a huge impact on the world, thanks to playing powerful starring roles like the hit series "Ugly Betty." For her work as Betty Suarez on the show, she earned several prestigious awards, including the Best Actress Award at the 2007 Golden Globes and Screen Actors Guild Awards, along with a Primetime Emmy.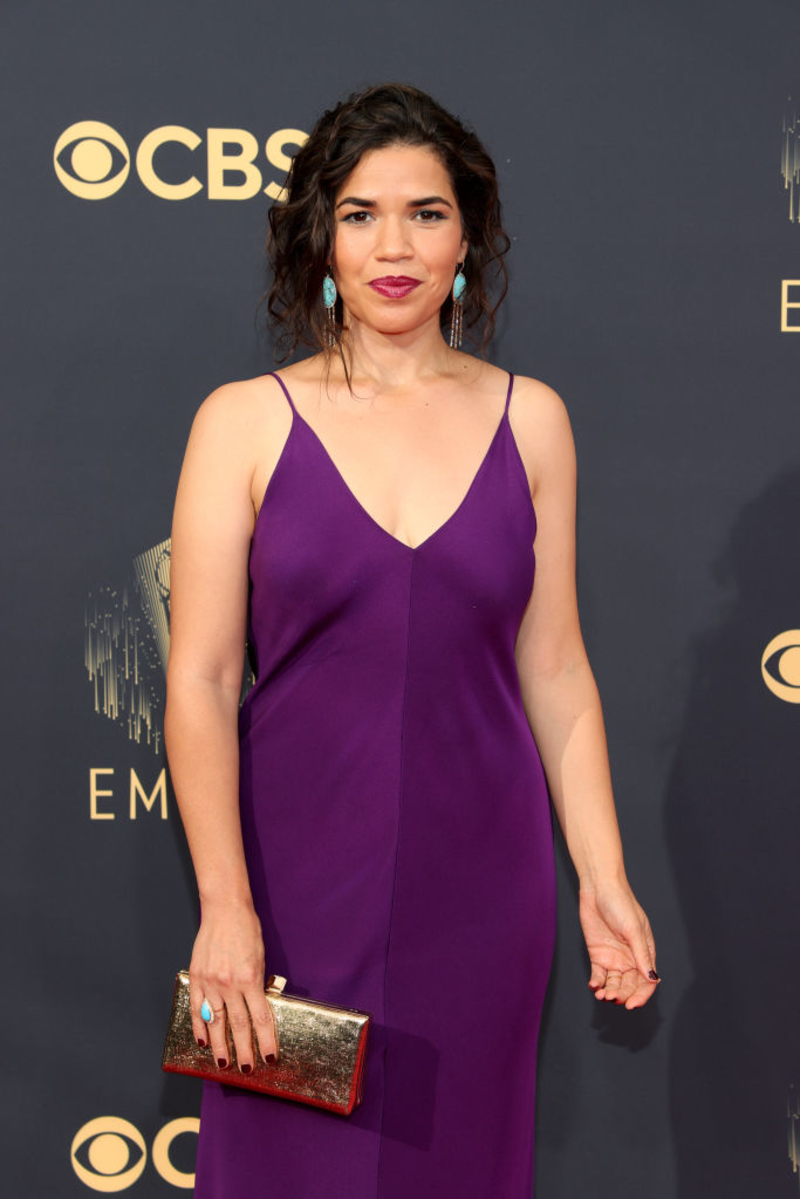 Her Emmy made her the first Latin woman to win that title. The same year she won all of those awards; "Time" magazine called the 5'1" star one of the 100 most influential people in the world.
Zoë Kravitz

Height: 5'2"
Although Zoë Kravitz was born into an insanely talented and famous family, thanks to parents Lenny Kravitz and Lisa Bonet, she's made a name for herself in the industry, solely based on her own talent. The 5'2" actress made her film debut in 2007 and has since played in several major productions, including "Dope," "Gemini," and "High Fidelity."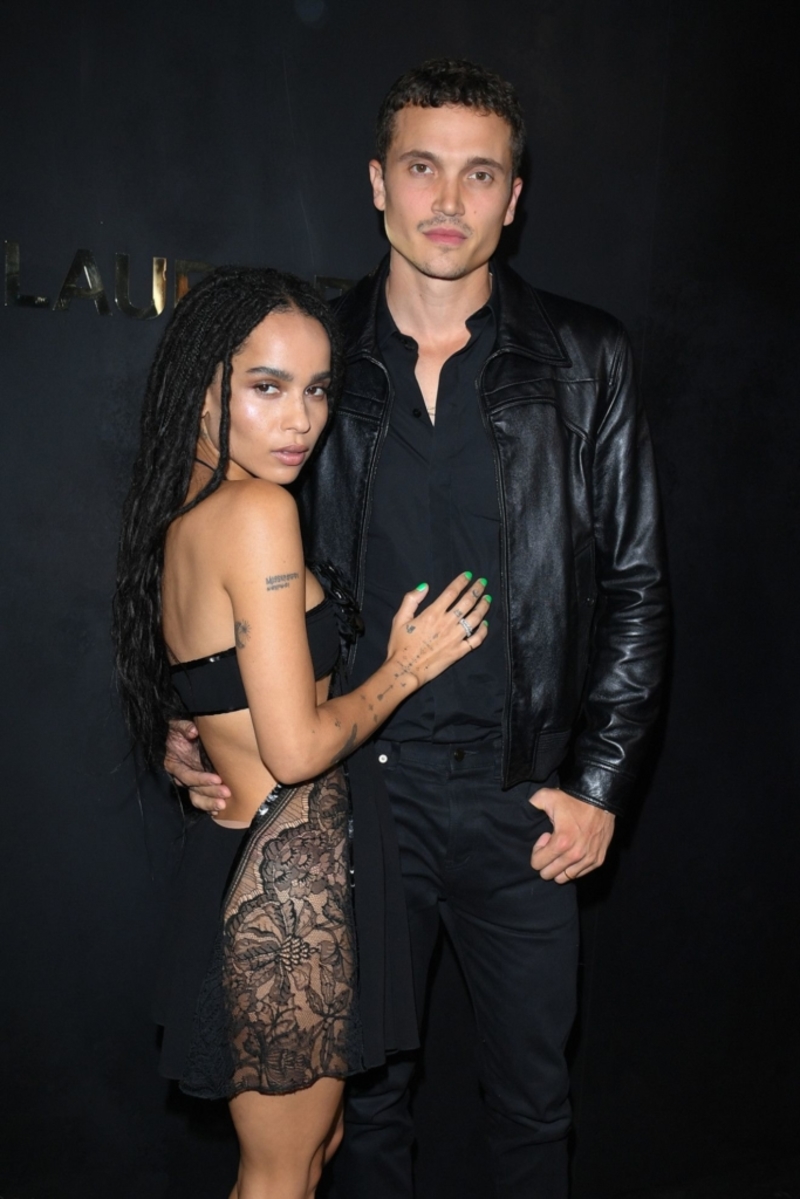 The multi-talented star also has a great voice (I wonder why,) which she's used for both voice-acting and recording her own music. Kravitz voiced Catwoman in "The Lego Batman Movie" and is now set to play her in 2022's live-action film, "The Batman."
Rachel Bilson

Height: 5'3"
Rachel Bilson is proof that you don't to stand tall to reach the stars. The actress is just 5'2" but has created a nice career for herself in the world of entertainment. The California girl was born in Los Angeles and made her TV debut in 2003. Three years later, she appeared in her first film, "The Last Kiss."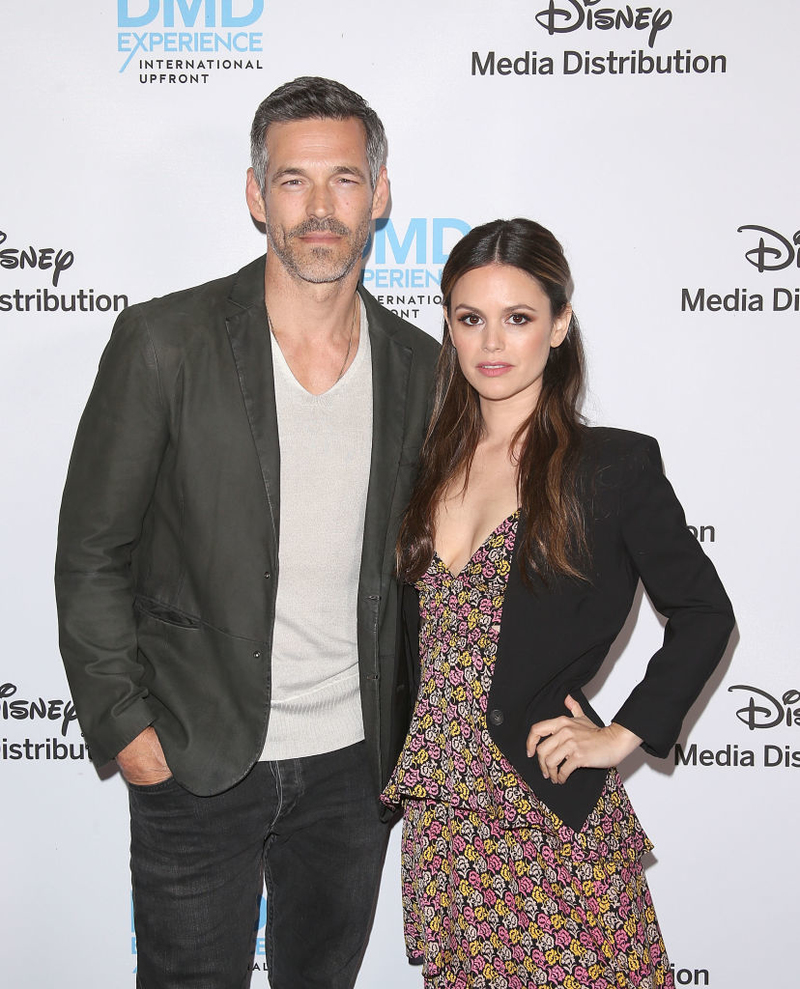 Bilson also has an eye for fashion, which she's put to good use to team up with DKNY to create the Edie Rose fashion line. She's also collaborated with her designer to launch ShoeMint, which provides a customized, virtual shoe-shopping experience.
Lucy Hale

Height: 5'2"
Lucy Hale is most well recognized for her starring role in "Pretty Little Liars," a fitting title to launch the 5'2" actress to fame in Hollywood. She's appeared in several films and TV shows, including The Sisterhood of the "Traveling Pants 2" and "Scream 4."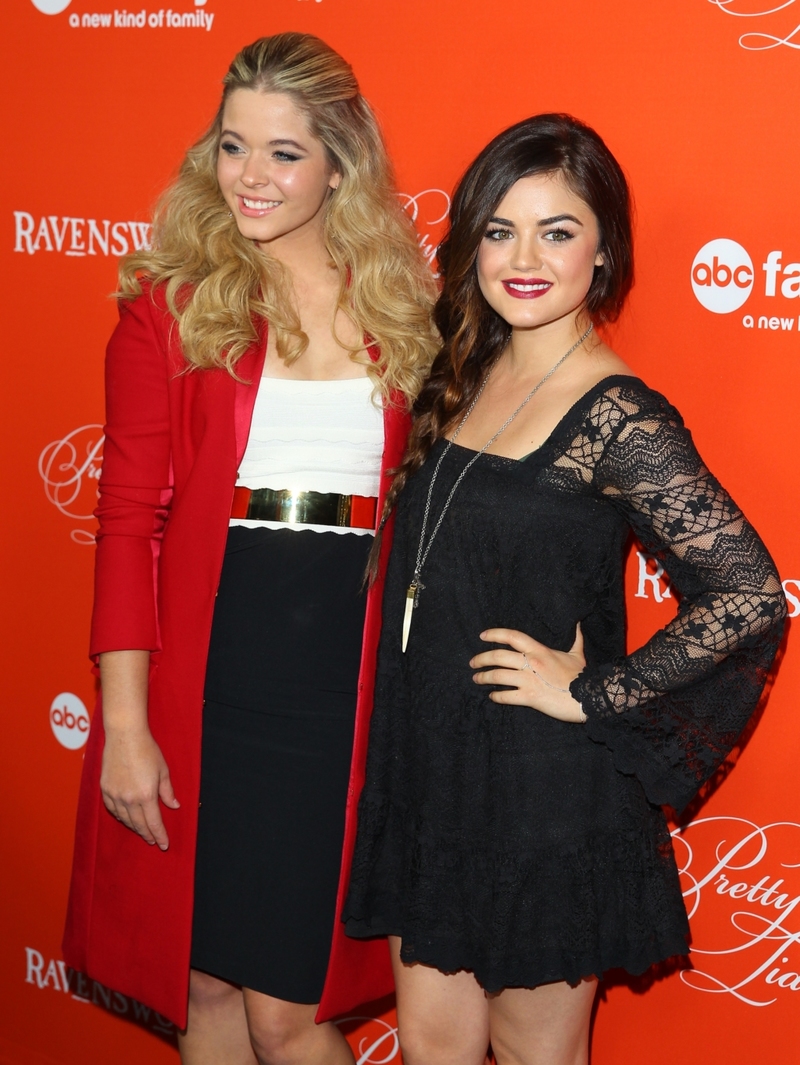 In 2020, she starred in the supernatural Blumhouse horror film "Fantasy Island," which saw enormous box office success despite the fact it opened to collectively horrible reviews. Hale has also dabbled in music and released her own studio album called "Road Between" in 2014.
Maisie Williams
Height: 5'1"
Maisie Williams' acting career really got its start when she landed a starring role in HBO's hit series, 'Game of Thrones." For her work on the show, she's received a wave of critical praise and award nominations, including two Primetime Emmy Award nominations for Outstanding Supporting Actress in a Drama Series.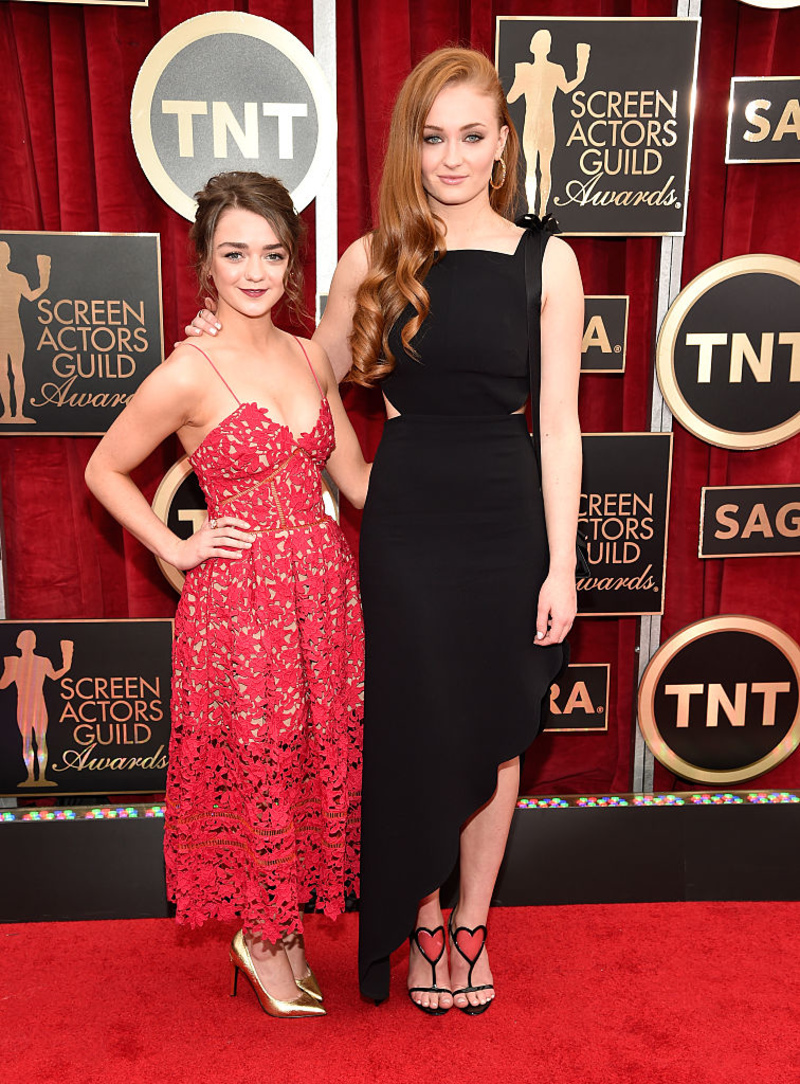 The actress, who stands at just 5'1", starred in her first feature film in 2014 and proved her talent and skills on the screen once again. Several years later, she launched the social media platform and networking app Daisie, which works to connect artists and creators.
Emilia Clarke

Height: 5'2"
Another famous face that was launched to fame on "Game of Thrones" is 5'2" star Emilia Clarke, who plays Daenerys, AKA the Mother of Dragons, which would turn her into an icon. Her work as Daenerys got her nominated for four Primetime Emmys, among a number of other notable accolades.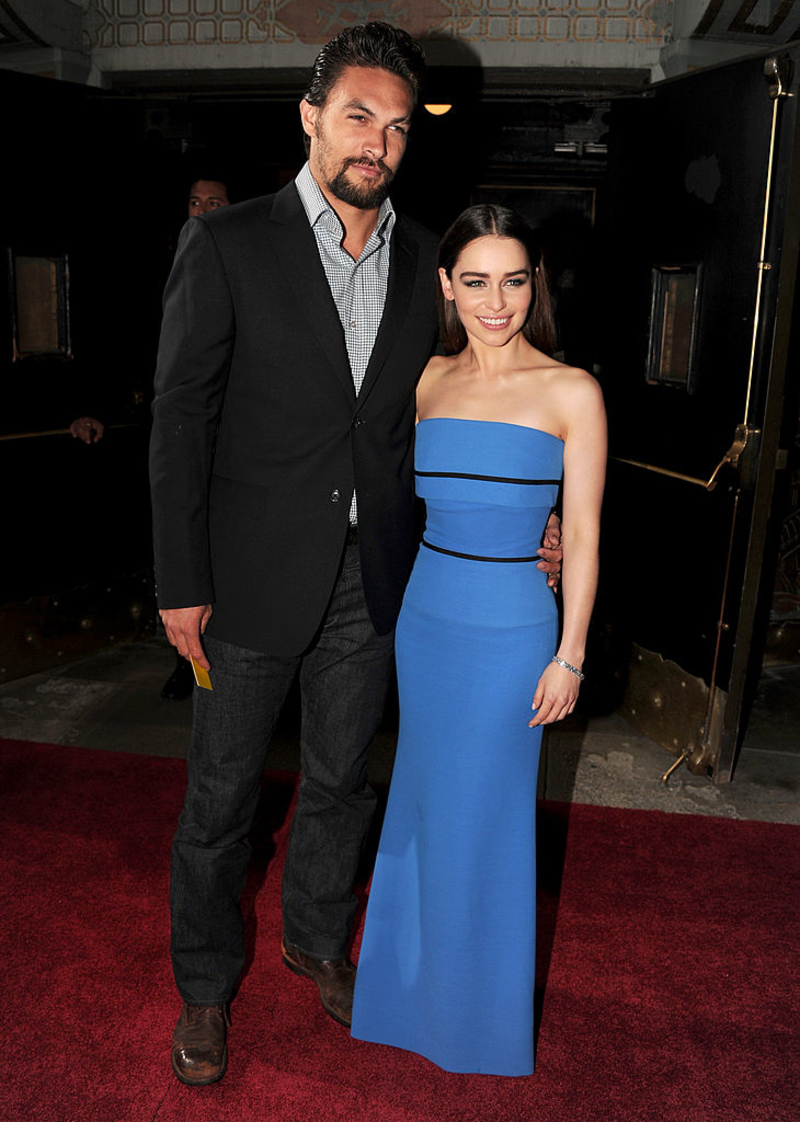 Clarke lives in London and has been recognized for more than just her acting skills. In 2014 and 2015, when she was featured on a number of "sexiest women" lists. Then, in 2017, "Glamour" named her one of the best-dressed women.
Anna Kendrick

Height: 5'2"
Anna Kendrick is no stranger to the world of entertainment. In fact, she first started acting when she was a kid, and her first real role was in 1998's Broadway production of "High Society." A few years later, she appeared on-screen, and afterward, her success snowballed, especially with the help of her role in the popular "Pitch Perfect" film series.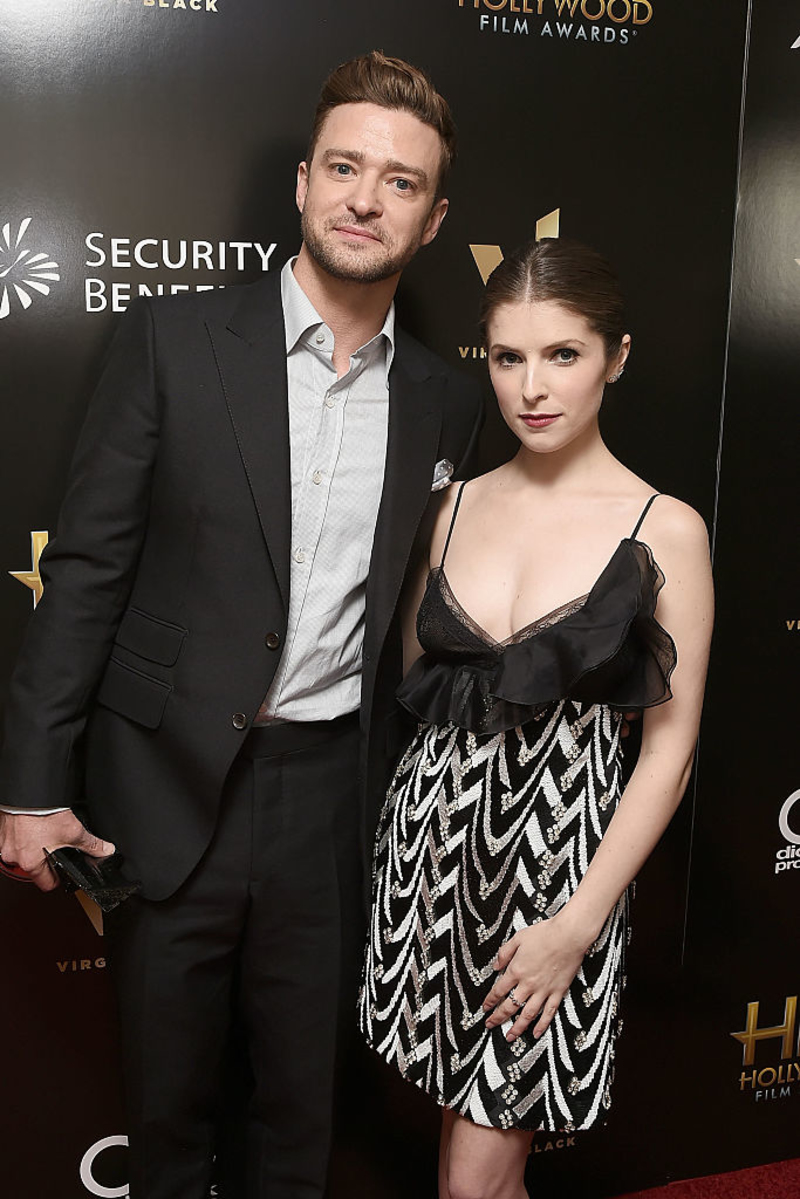 Anna may be just 5'2", but she's known for her big personality and killer voice, well, along with her range of abilities as an actress. Most recently, she voiced Poppy in 2020's "Trolls World Tour," along with HBO Max's "Love Life."
Ashley Olsen
Height: 5'1"
Ashley Olsen and her sister, Mary Kate, were famous since before they could talk. But one thing they did do on set was cry – a lot – at least, according to fellow former "Full House" star John Stamos, who tried to have them replaced.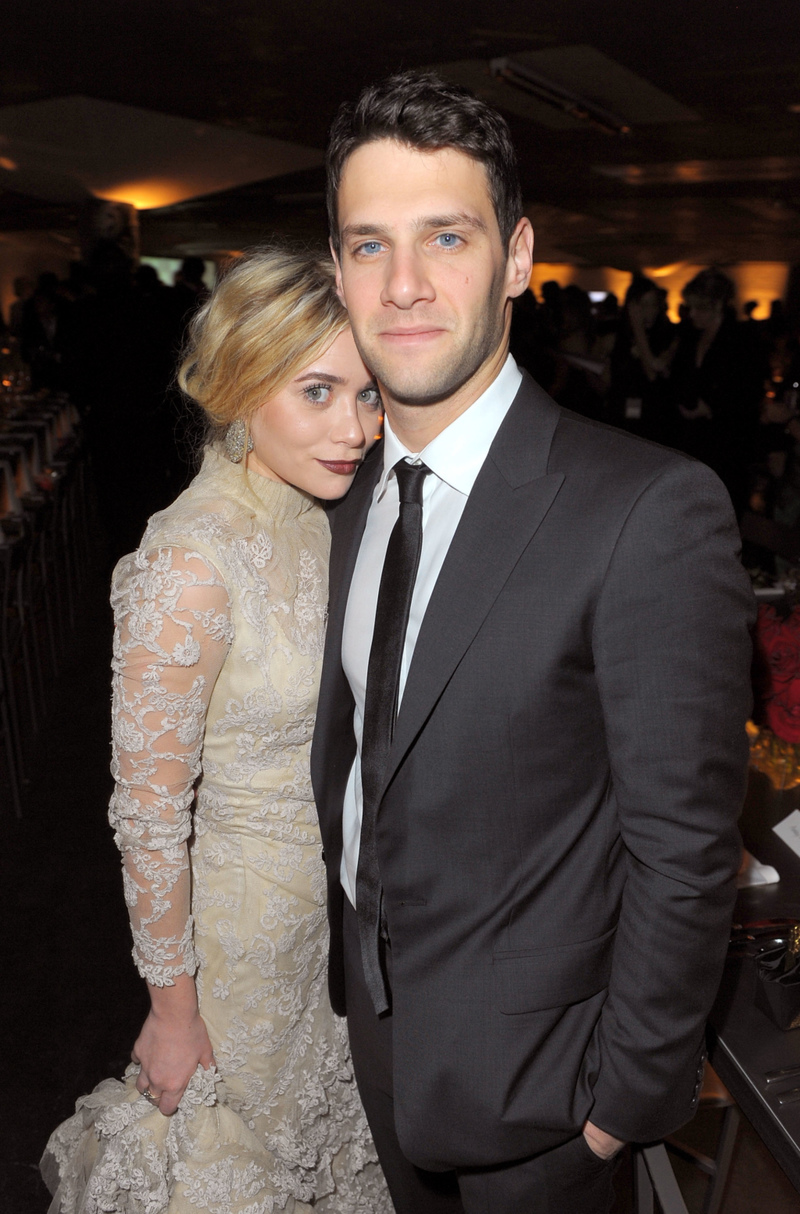 These days, the sisters shy away from cameras, and we only see glimpses of them as they make their way to and from fashion shows. The twins celebrated their 34th birthday in 2020, and 5'1" Ashley is said to be in a relationship with artist Louis Eisner, who's six-inches taller than his beau.
AnnaSophia Robb
Height: 5'0"
The adorable 5'0" AnnaSophia Robb is most well-known for playing the lead role of Carrie Bradshaw on the CW's "The Carrie Diaries." Then, she took on the part of Lacey, Gypsy Blanchard's neighbor on Hulu's original miniseries, "The Act."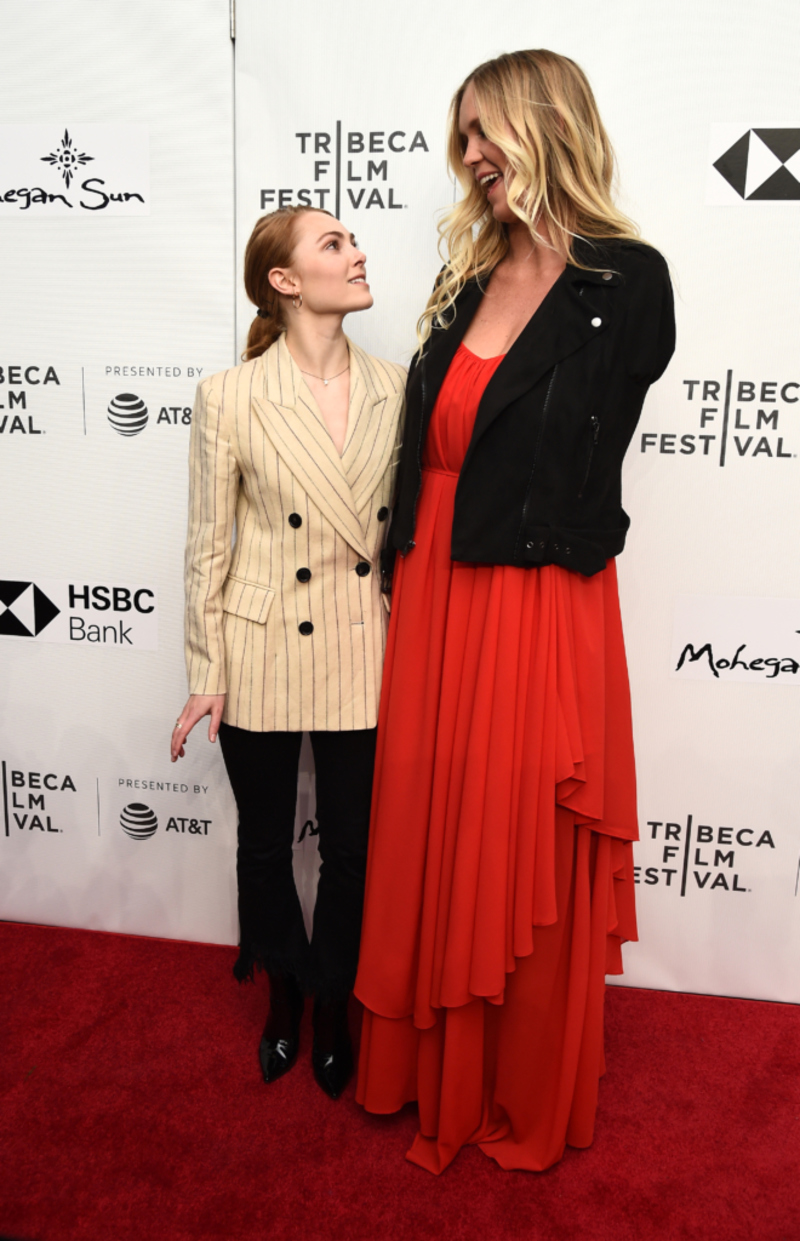 She's appeared in multiple films, including "Charlie and the Chocolate Factory," "Race to Witch Mountain," "Soul Surfer," and "The Crash." She is set to play the role of Anne Lansky in the upcoming biographical film about Meyer Lansky, a gangster known as the "Mob's Accountant."
Rooney Mara

Height: 5'3"
Rooney Mara makes our list coming in at the height of just 5'3". But she doesn't need those extra inches, as she's created a successful career in entertainment since her first acting role in 2009.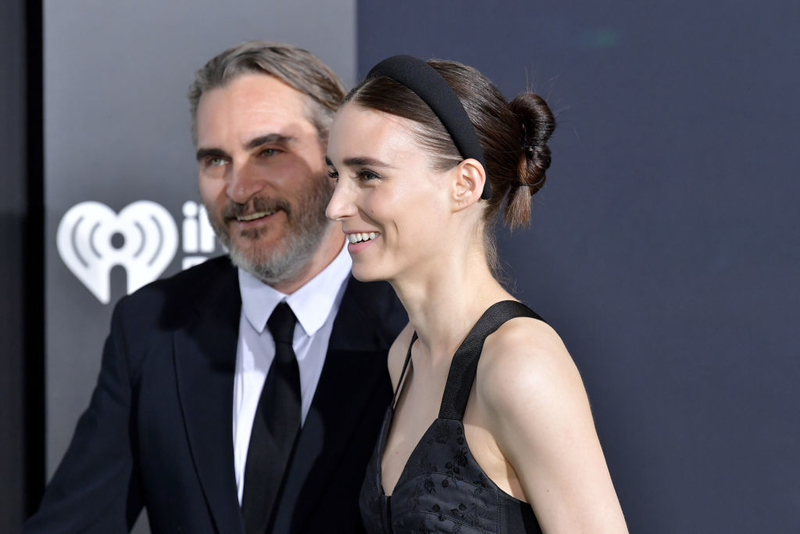 The following year, she appeared in the hit drama, "The Social Network," which tells the tale of the truth behind the creation of social media giant Facebook. But in 2011, she really broke through in the industry when she landed the leading part in "The Girl with the Dragon Tattoo." She and fellow star Joaquin Phoenix have been romantically involved since 2016.
Natalie Portman

Height: 5'3"
The talented Israeli-born Natalie Portman can be seen starring in an array of powerful major productions like the eye-opening dystopian thriller "V for Vendetta" and other films, including "Star Wars Episode I: The Phantom Menace," and 2011's "No String's Attached."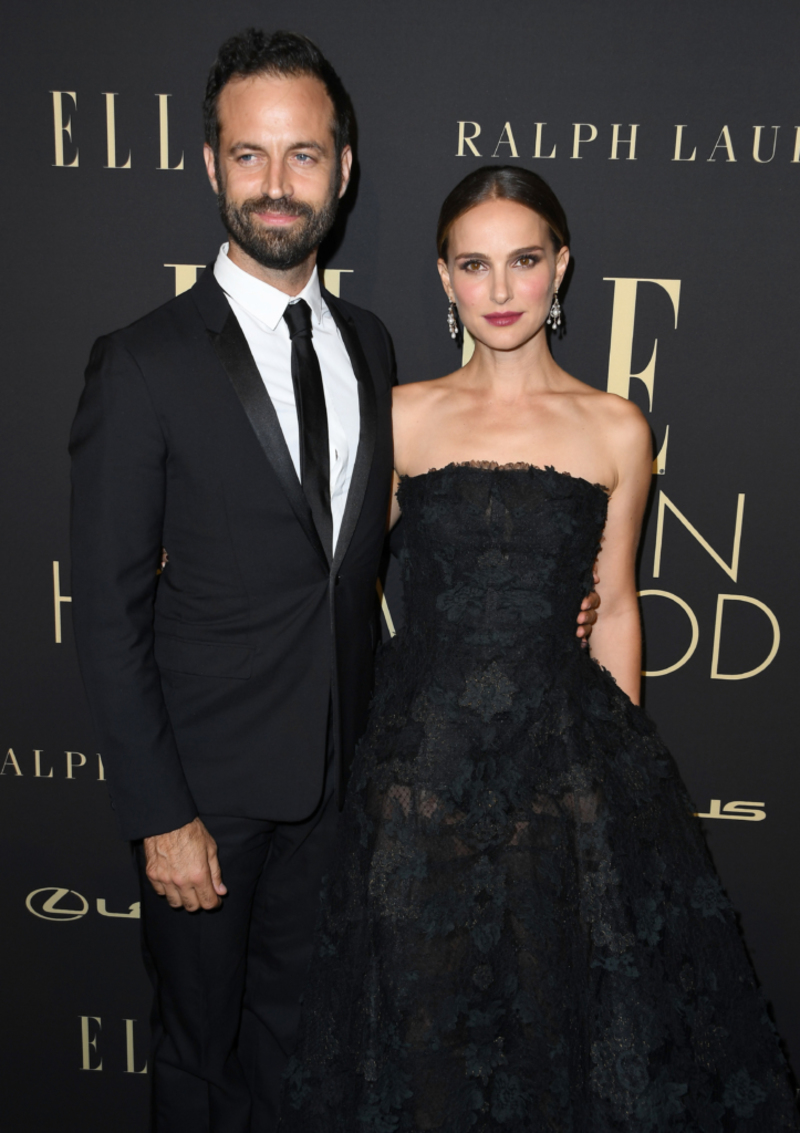 The 5'3" entertainer was the first person ever born in the '80s to win the Academy Award for Best Actress, a title she took home for her work in Black Swan. Portman also has skills behind the camera, which she's used to directing a few of her own films, including "A Tale for Love and Darkness" in 2015.
Mila Kunis
Height: 5'2"
Mila Kunis is a huge star today, though the 5'2" actress had to bend the rules a little bit to get her big break. When she auditioned for her breakthrough role as Jackie on the hit comedy series "That '70s Show," she told producers she would be turning 18 since they required all actresses to be of age.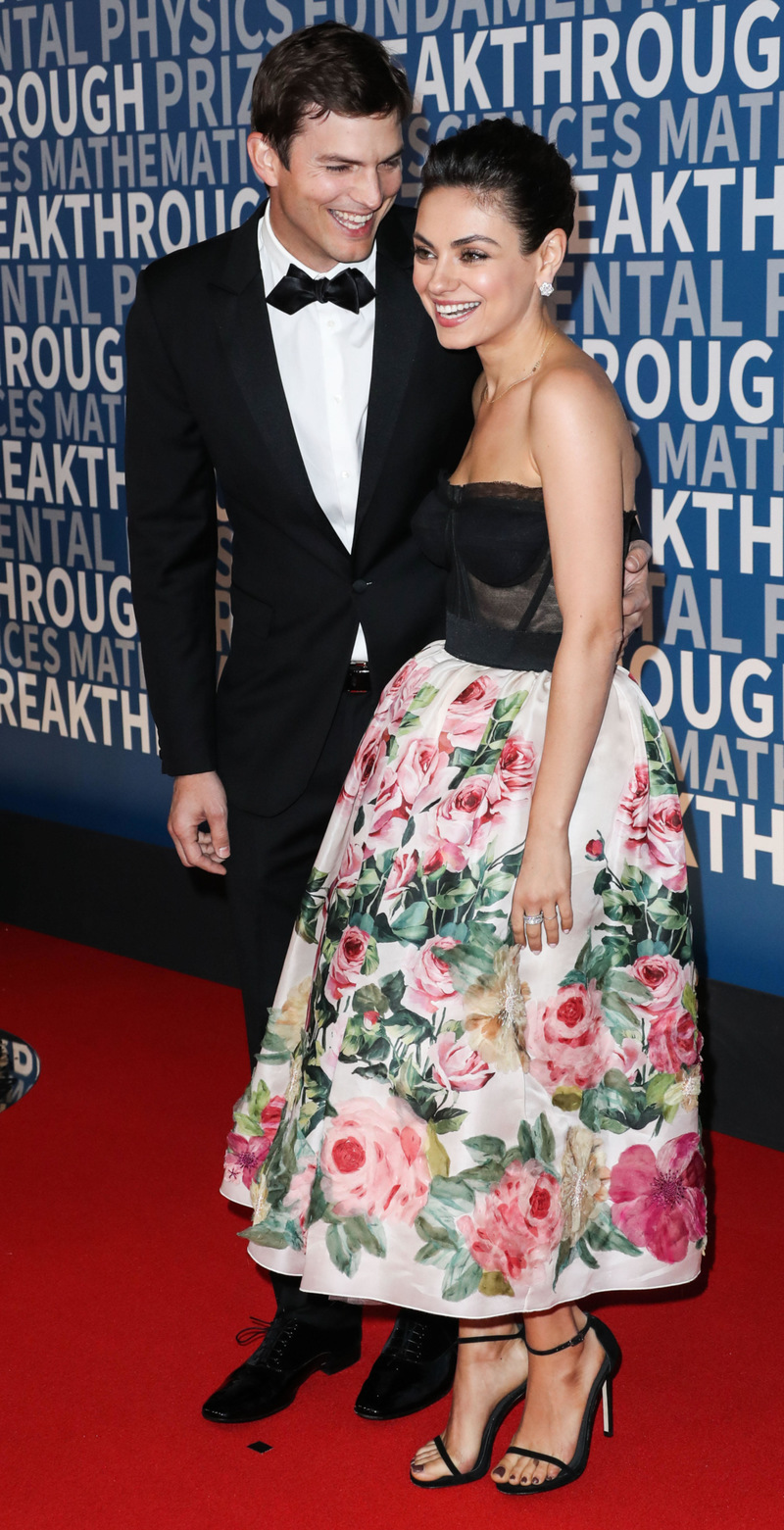 But she didn't tell them that it would be four more years until that birthday, so she got the job at just 14-years old. Now, she's got a recurring voice role as Meg on "Family Guy" and acted in countless major films.
Jessica Simpson
Height: 5'2"
Singer Jessica Simpson got so comfortable wearing high-heels to boost up her 5'2" stature that she's designed a successful line of shoes – among other apparel and gear, which she sells on her own website.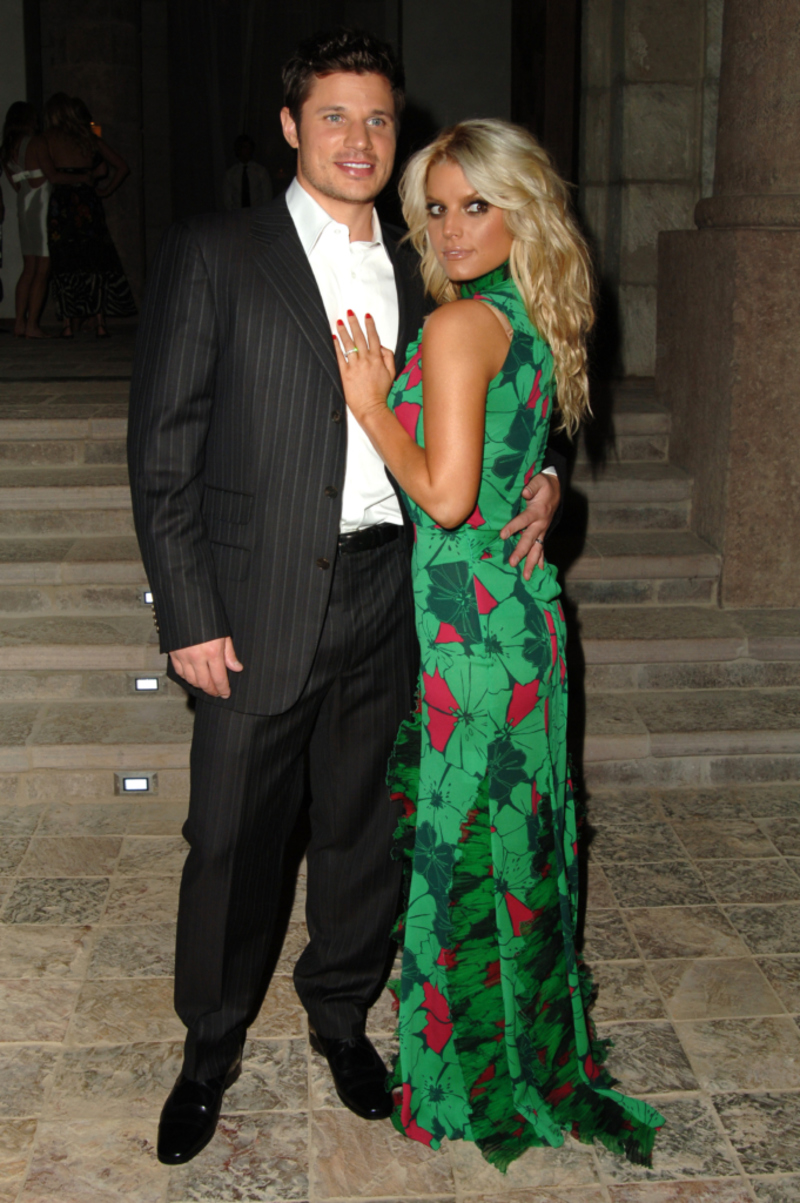 Her products can also be seen in huge stores like DSW and Dillards. She rose to fame around the same time she was in a heavy relationship (and later, marriage) with a fellow singer Nick Lachey. She also had a number of hits herself, including "Irresistible." Aside from her music, she's acted in multiple productions, which include playing Daisy Duke in the "Dukes of Hazzard" film in 2005.
Megan Fox

Height: 5'4"
Bombshell Megan Fox hit the scene in her debut film, "Holiday in the Sun," in 2001. Afterward, she continued to pick up roles in hits like Hope & Faith, Confessions of a "Teenage Drama Queen," and, of course, a couple of titles in the "Transformers" film series.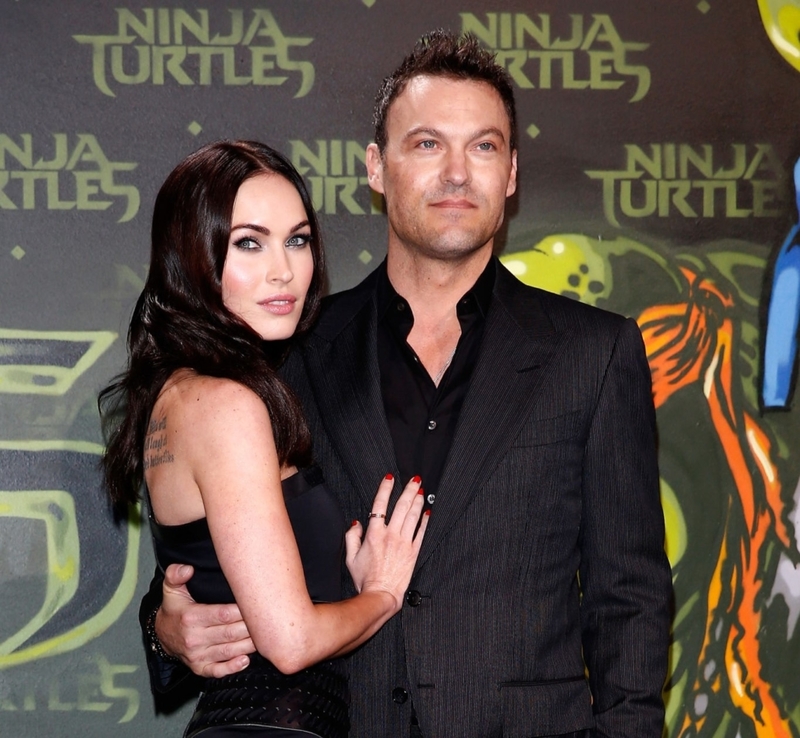 Although she's on the taller end of the spectrum versus most of the women on our list, she's still short in terms of Hollywood standards, standing at just 5'4". She's widely regarded as a femme fatal, a role which she's happily taken by the horns and displayed in magazines like "Maxim."
Dakota Fanning

Height: 5'4"
Can you believe that Dakota Fanning has been getting nominated for prestigious acting awards in Hollywood since she was just eight years old? She's the youngest person in history to have been up for a Screen Actors Guild Award, an accolade which she received for her work in 2001's "I Am Sam."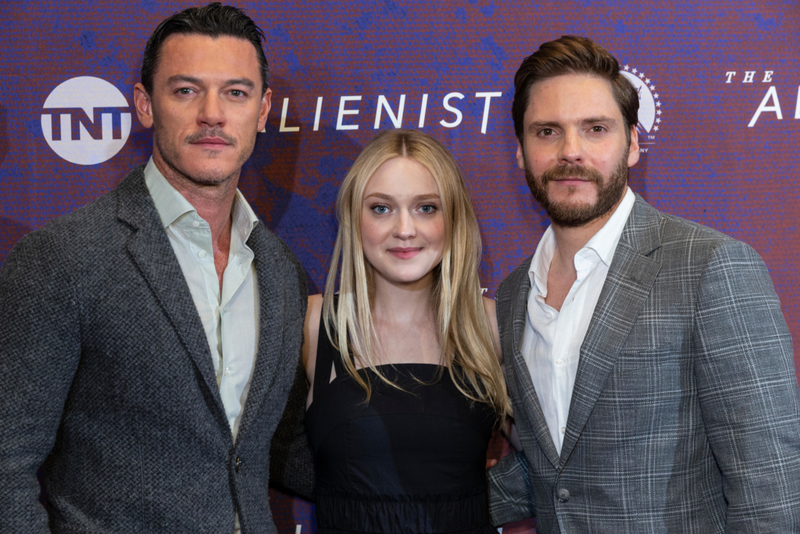 Afterward, she continued to impress, from her childhood, in tear-jerking films like "Man on Fire," and now the 26-year-old, 5'4" Dakota is still getting nominated for SAGs!
Lily-Rose Depp

Height: 5'3"
Of course, the 5'3" Lily-Rose Depp would be absolutely gorgeous when she has parents like superstar Johnny Depp and French singer/model Vanessa Paradis.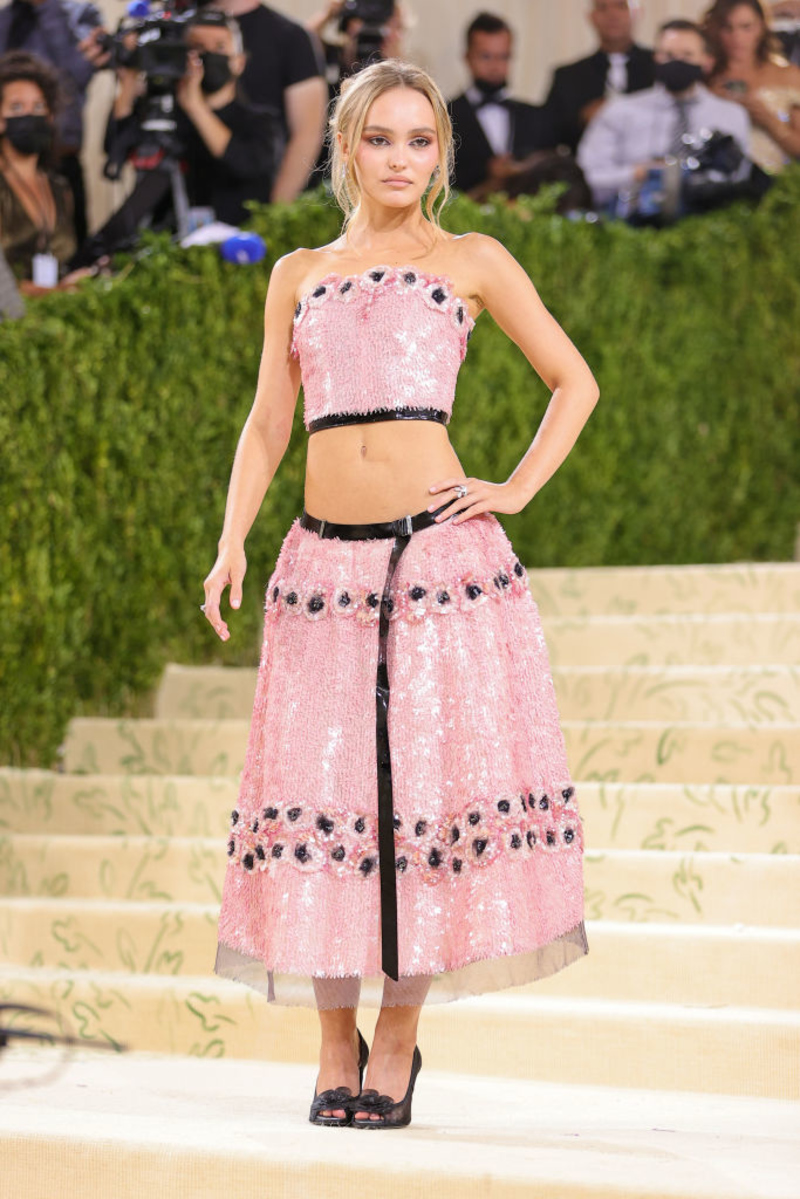 She got into acting herself with a short role in the disturbing film "Tusk" and has since been nominated for and won a number of awards for her skills on screen, including Best Actress at the 4th Los Angeles Film Awards in 2019.