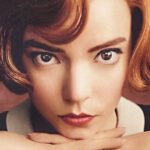 The Real Reason Netflix's The Queen's Gambit Is Being Sued
echo get_the_meta(); ?>
For a few months in late 2020, the hottest thing on television was a seven-episode Netflix miniseries about, wait for it, chess. "The Queen's Gambit," based on the 1983 Walter Tevis novel of the same name, was less about the movement of the pawns and bishops and such across the board, and more about its protagonist, Beth (portrayed by Anya-Taylor Joy), — a young female chess prodigy who struggled with mental health and addiction issues even as she dominated at the board. The show became one of Netflix's most-watched series, according to The New Yorker.
At least a few viewers failed to understand that "The Queen's Gambit" was a work of fiction, according to The Independent. There was no female chess player named Beth Harmon; "The Queen's Gambit" is fiction, not a documentary.
However, the show did name-check at least one real chess player, and it appears she did not care for "The Queen's Gambit" at all. In September 2021, as Yahoo! News reports, Nona Gaprindashvili sued Netflix for $5 million, claiming the show defamed her.
Nona Gaprindashvili says "The Queen's Gambit" made her look bad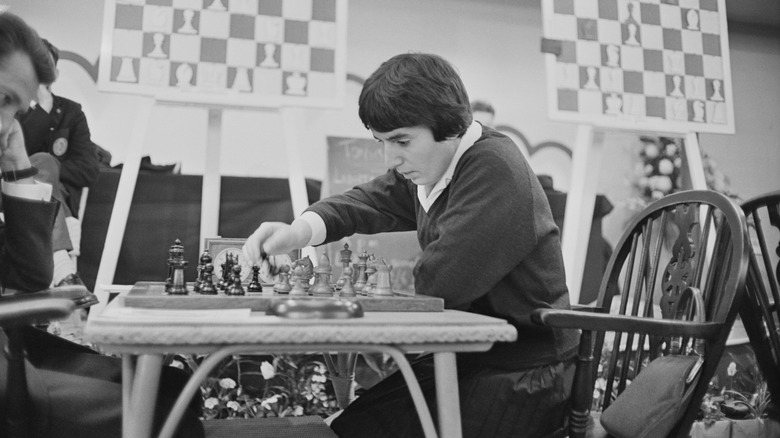 Stanley Sherman/Getty Images
Even in 2021, there's an enormous gulf dividing men and women in chess, according to The Conversation. The reasons for this are complicated, but certainly, sexism has played a role, and it certainly played a role in competitive chess in the 1950s and 1960s, when "The Queen's Gambit" took place.
This sexism in chess informed a throwaway line in the series. To set the scene, the protagonist was competing at a top-level tournament in Russia, while a narrator was giving the radio audience some context, specifically about the lack of women in chess at the time. "The only unusual thing about [Beth Harmon], really, is her sex, and even that's not unique in Russia. There's Nona Gaprindashvili, but she's the female world champion and has never faced men," the narrator said.
Gaprindashvili, however, had indeed competed against men by 1968, according to Yahoo! News, the time in which the fictitious scene took place. And in her lawsuit, she claimed that this bit of fudging historical fact defamed her and her accomplishments. "[Netflix] brazenly and deliberately lied [about Gaprindashvili for the] cheap and cynical purpose of 'heightening the drama,'" the suit alleges.
Netflix, in its response, claimed to have the "utmost respect" for the Georgian chess player, but promised to defend against this lawsuit "vigorously."