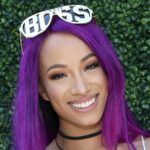 The Real Reason Sasha Banks Took A Hiatus From WWE
echo get_the_meta(); ?>
Mercedes Justine Kaestner-Varnado, who WWE fans likely know better as Sasha Banks; a multiple-time Women's Champion who's one of the bigger names in the promotion, and one that shines brightly in the annals of pro wrestling. As Alfred Konuwa of Bleacher Report tells us, Banks made history in 2016, when she faced Charlotte Flair in the first-ever women's Hell in a Cell match, which also happened to be the first women's match that headlined a pay-per-view event.      
With her brightly colored hair, impressive in-ring talent and huge personality, the Boss is undoubtedly one of the trailblazers of WWE's women's division, facing off with other pioneers such as the "anti-diva" Paige. That's why it was so strange that, as Bleacher Report reminds us, she disappeared from the squared circle after her WrestleMania 35 match on April 7, 2019. Fortunately, that wasn't the last we saw of Banks, as she returned to WWE in August, sporting blue hair and a mean streak. But what did she do during her months out of the WWE ring? What was the real reason Sasha Banks took a hiatus from WWE?
Sasha Banks spent her hiatus on a quest to recharge and become even better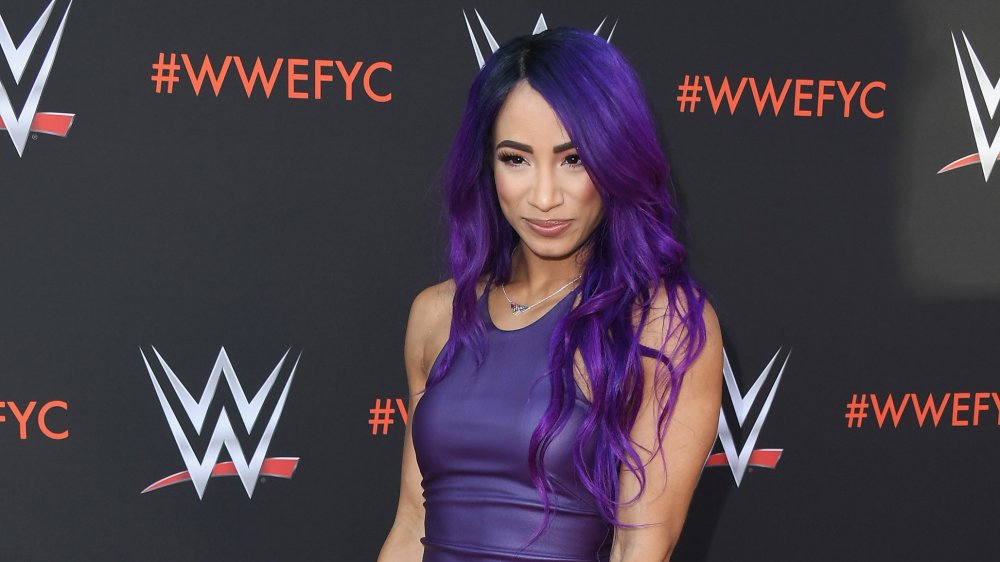 Jon Kopaloff/Getty Images
As Brie Coder of Wrestling Inc. reports, Sasha Banks didn't spend her sabbatical tending to her accumulated injuries or suddenly grow disillusioned with the industry. On the contrary, the wrestler says that the reason she took some time off was simply because she had to charge her batteries. "I really, really, really love what I do. I took that break knowing that I needed to recharge," she says of her hiatus. "I was legit so done. My mind was just so gone. During that time, I missed wrestling."
However, getting her head back on track was just part of the reason she took her break. She also took the opportunity to fulfill a longtime dream, and travelled to Japan and other places to hone her skills with talented wrestlers like Meiko Satomura and Amazing Red. That's right — even when she was "recharging" from wrestling, she was trotting all over the globe in order to become an even better wrestler. They don't call her the Boss for nothing.