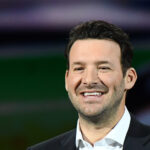 This Is Why Tony Romo Retired From The NFL
echo get_the_meta(); ?>
When Tony Romo, the quarterback for the Dallas Cowboys, retired in 2017, people were surprised. Sure, he was getting a little old and was injured, but people assumed he'd take a break and come back strong.
Romo, though, left the team and went to the broadcasting booth, becoming CBS's newest football analyst. But why leave? He had been a great NFL quarterback until then. In reality, Romo saw his future better by commentating on football than playing it.
According to Rolling Stone, more than the opportunity to enter a new field, Romo would've had trouble finding a team that could pay him what he was worth. At the time he retired, Romo would've been the highest-paid player in the NFL. He was supposed to earn $24.7 million, chump change now with the money other footballers are making. But with the salary caps set for that year, there was hardly a team that could afford him.
Once he retired and was released from his contract, it opened up space for his former team to bring in higher salaries for players, explained SBNation.
And if there was a team that could pay the $20 million or so that Romo was worth in 2017, it would've been a gamble to hire him. He turned 37 that year and had sat out most of the season for two years running due to injury. Despite clamor from his teammates and sports analysts, Romo decided to walk away.
Viewers love Tony Romo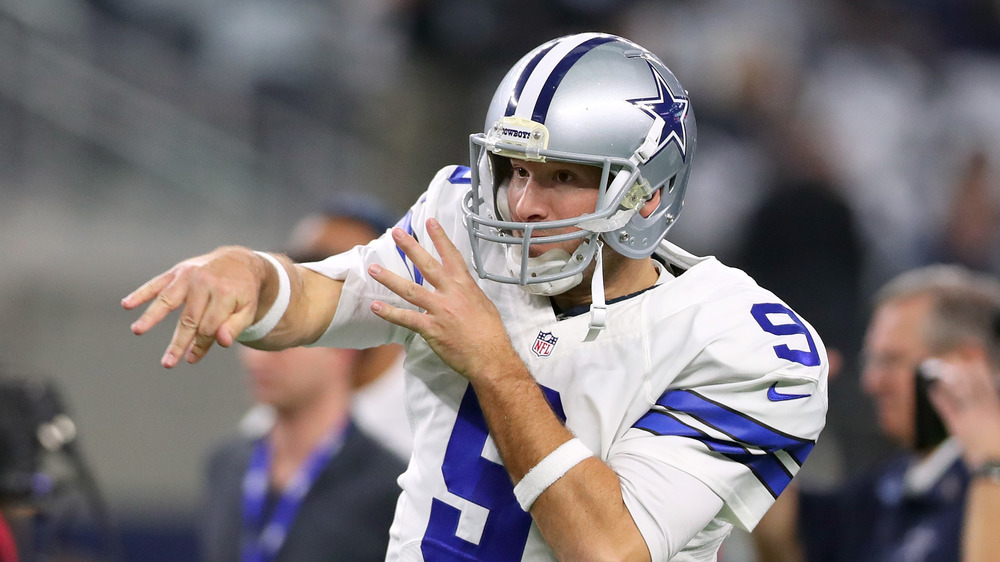 Tom Pennington/Getty Images
Retiring from playing football hasn't been bad for Romo, wrote Sportscasting. When he announced his retirement, Tony Romo made sure to say how excited he was to be entering an entirely new field and was learning the ropes from other veteran sports journalists.
It seemed like his days as one of the best quarterbacks in the league paid off, and now Romo is considered one of the best NFL commentators working today. The New York Times said viewers appreciated his insightful analysis, mainly because he could predict a play and explain why that move was crucial. Romo was the rare ex-player that was great right out of the gate. People liked that he never used tired sports clichés and showed enthusiasm for the sport he's spent his whole life playing.
And for this year's Super Bowl, Romo may not be playing, but he's already made some very bold predictions. Insider said the former quarterback predicted the Kansas City Chiefs and the Tampa Bay Buccaneers would meet each other in the Super Bowl back in November.
If the football commentating gig ends, Tony Romo should probably try becoming a fortune-teller.