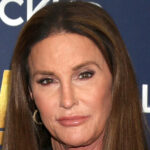 The Truth About Caitlyn Jenner's Car Racing Career
echo get_the_meta(); ?>
Long before she was "Keeping Up with the Kardashians" and co-heading the multibillion-dollar Jenner clan, Caitlyn Jenner was one of the finest athletes in the world, winning a gold medal in the decathlon in the 1976 Montreal Olympics and breaking her own world record for the 1,500-meter run in the process (per the United States Olympic and Paralympic Museum). Little do many know or remember, though, she didn't merely act as the spokesperson for Wheaties before breaking into reality television; she embarked on another professional sports foray entirely: race car driving.
Jenner's love of race car driving far predated her vie for the championship in the decathlon. As Motorsport Magazine says, it went all the way back to her "teenage years" as a "self-confessed petrolhead." In fact, the year before her decathlon win she was invited to be grand marshal — the MC, basically — at the International Motor Sports Association's (IMSA) Laguna Seca track in California. She loved it so much that she swore she'd jump on the chance to race herself if the opportunity came up, saying, "I thought it was way too cool." That chance came three years after her gold medal win at the Olympics, when in 1979 she was asked to participate in a celebrity race at the Formula 1 Grand Prix in Long Beach, California. 
Lo and behold, in a fashion suited to an Olympic gold medalist: She won. Thus began her professional race car driving career in the 1980s.
A 'just for fun' foray into professional racing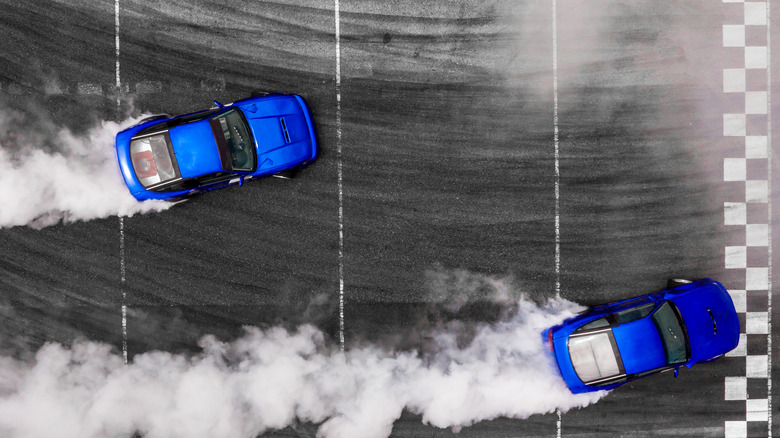 Avigator Fortuner/Shutterstock
In that first 1979 celebrity race, per Motorsport Magazine, Jenner describes how quickly she got ahead in a short 10-lap race, "I was all on my lonesome out front, so I thought I've got this one." She fought against complacency and the ever-gaining cars in her mirrors, in the end leveraging her experience as an Olympic athlete to not only win, but rekindle her love of racing. "I really got the bug after that," she said. "Some friends and I went out and bought twin-engined karts and used to go testing at the weekends, just for fun." Following an Olympic win that she knew would be her last all-or-nothing effort in track-and-field (per the United States Olympic and Paralympic Museum), racing cars was exactly about that: fun.
Jenner, per Sportscasting, started training in Riverside, California with a professional team headed by former racer Jim Busby. Busby had nothing but praise for Jenner, saying, "[She] looked very smooth… I was quite impressed. [She] took to it like a veteran," continuing, "I don't know much about sports where you run, jump and throw a stick, but I do know that [she] was one helluva race car driver." 
Less than a year later, in 1980, Jenner participated in her first professional race at the 24 Hours of Daytona, an intense, potentially lethal race of speeds past 200 mph where even long-time pros can die, as The Drive says. She and her team placed 56th.
A celebrity-athlete who proved herself as a racer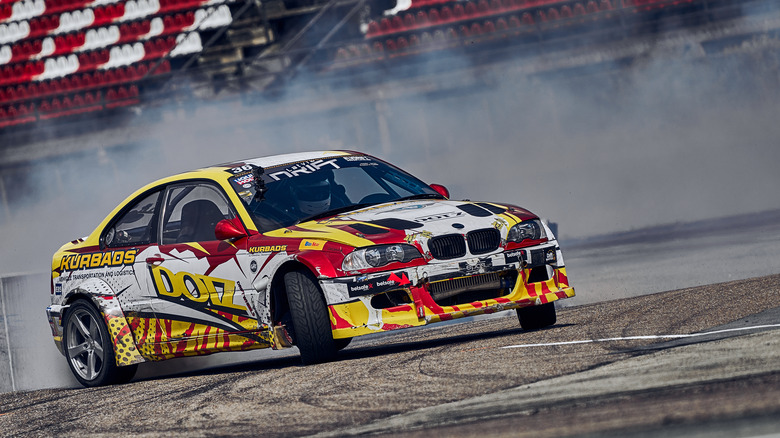 OlegRi/Shutterstock
During the 1980s Jenner competed in 57 starts total, as The Drive says, including the 12 Hours of Sebring, where she finished 48th (per Sportscasting), a mere month after her first pro race. To other racers such as Derek Bell, per Motorsport Magazine, Jenner was "one of us, another driver," though doubters believed she was a celebrity first, and a driver second. Nonetheless, this is part of the reason that she brought funding to her team. "It is because of my name and the amount of media coverage I can bring to Ford and 7-Eleven … that it is much easier for me to get good equipment," as she said in 1985. On the other hand, her coach Busby said, "[She] did bring a sponsor, but we didn't need [her] money; we were a funded BMW team. I put [her] in the car for those races because [she] was quick."
Through a combination of talent and star power Jenner was even offered NASCAR's historical number 88, which over the decades had been sported by racing giants Dale Jarrett and Dale Earnhardt Jr., as Sportcasting says. After number 88 was given up by Darrell Waltrip in 1980, Waltrip's team offered it to Jenner multiple times (footage on Twitter). Eventually, it went to Ricky Rudd ahead of the 1981 NASCAR season. But perhaps that was more in line with Jenner's overall goals, anyway: keep it light and have some serious fun.
A motorhead to the present day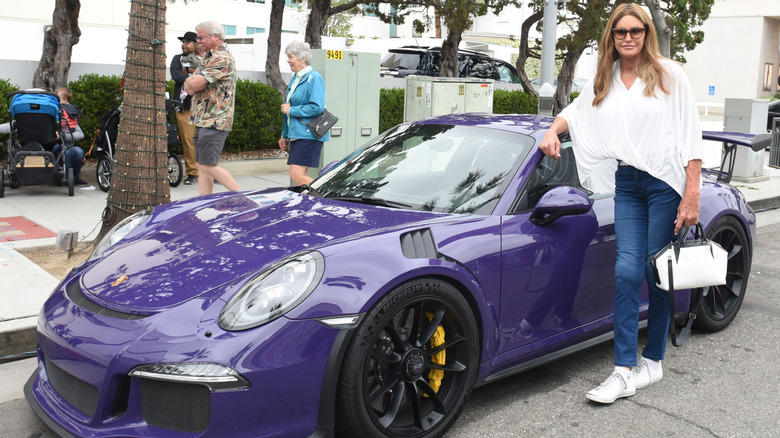 Vivien Killilea/Getty Images
Despite being called a "highly motivated racer" by former teammates, as Motorsport Magazine states, Jenner herself had a different opinion, "I was totally obsessed with winning when I was an athlete and that's why I trained eight hours a day. Racing was different for me; it was something I did because I enjoyed it. I liked winning, but I didn't beat myself up if I finished second." On The Drive, racer Randy Lanier said that winners had to "eat, drink, talk, sleep racing," going on to say of Jenner, "[She] was polite, [she] was respectful, and [she] was respected on the track." This sentiment was echoed by teammate Scott Pruett, who said, "[She's] always been nothing but supportive and helpful to me and I wish the same back to [her]."
Jenner finished her professional racing career in 1986. As she says in Motorsport Magazine, "I just had other things to do. I was also struggling with my identity at the time, trying to figure out who I was. To be honest I thought I would transition before I was 40, but ended up meeting and marrying Kris [Kardashian]." Nowadays, it's safe to say that Jenner is still a motorhead. As Hot Cars reports, her personal car collection rivals that of her daughters, Kendall and Kylie, and she's "frequently spotted out-and-about behind the wheel of something vintage and classic."
"Untold: Caitlyn Jenner" streams August 24 on Netflix. (The trailer is available on YouTube.)