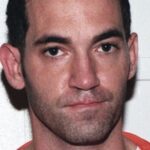 The Untold Truth Of The Hollywood Ripper
echo get_the_meta(); ?>
The monsters in our midst aren't always unknown to us, making us fall prey to random acts of senseless violence and savage brutality. Sometimes the monster is a casual acquaintance, a coworker, or the boy next door. 
The horrific crimes of serial killer Michael Gargiulo claimed three official victims. His official charges were two counts of first-degree murder and one count of attempted murder (via Independent UK). While one murder is too many, one might question why Gargiulo earned the moniker the "Hollywood Ripper" or why this case garnered the international attention that it has since Gargiulo was first arrested for the murders in 2008. 
The "boy next door" picture the prosecutors painted in court certainly added a bone-chilling element to this case (via NBC News). Factor in that terrifying narrative with the testimony of a well-known Hollywood actor and activist, and toss in a nearly 30-year-old cold case from across the country, and you'll discover why the Hollywood Ripper continues to make headlines.
Ashley Ellerin was the Hollywood Ripper's first proven victim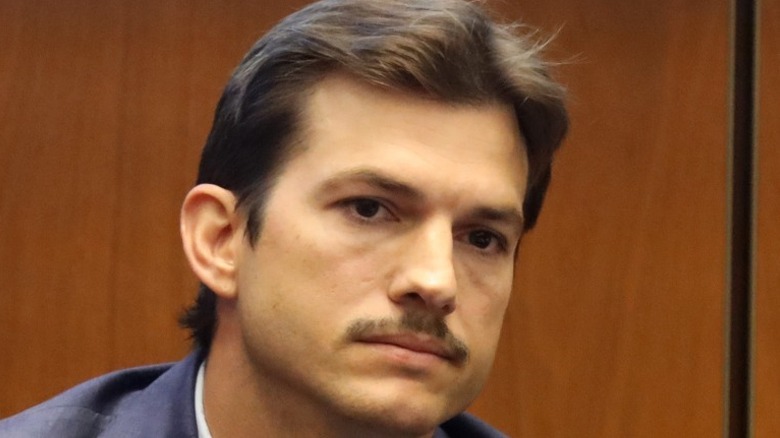 Frederick M. Brown/Getty Images
In 2001, fashion design student Ashley Ellerin was preparing to go on a date. But when her date arrived around 10 p.m. that evening to pick her up, she didn't answer the door. Her body was found in her apartment the following day with 47 stab wounds, The Independent reported. While her killer was not immediately apprehended, it was later revealed that he was no stranger to her.
Michael Gargiulo met Ellerin on the side of the road when she was attempting to change a flat tire. Gargiulo assisted her and then attempted to forge a friendship with the college student. Disinterested in his advances, Ellerin gently rebuffed him. But Gargiulo began showing up at her apartment, offering to give her assistance with home repairs. Ellerin's roommate began to notice Gargiulo sitting in his vehicle, parked outside of their apartment (via True Case Files).
Gargiulo's behavior toward Ellerin made him a suspect in her murder, but authorities had no evidence to link him to the crime, so he was not charged. What makes the Ellerin murder even more interesting is who her date was on the evening she was murdered: veteran Hollywood actor Ashton Kutcher. He was running late for their date and attempted to phone Ellerin, but she didn't answer. When Ellerin didn't answer her door later that evening, Kutcher testified in court that he feared she was angry with him for his tardiness and had gone out without him.
Kutcher made one disturbing remark during his court testimony. He recalled peering into the windows of Ellerin's apartment after his knocks went unanswered. In doing so, Kutcher saw large red stains on the carpeting and remembered thinking that they were red wine spills from a party. He later found out that the stains were from Ellerin's blood.
Maria Bruno was next on the list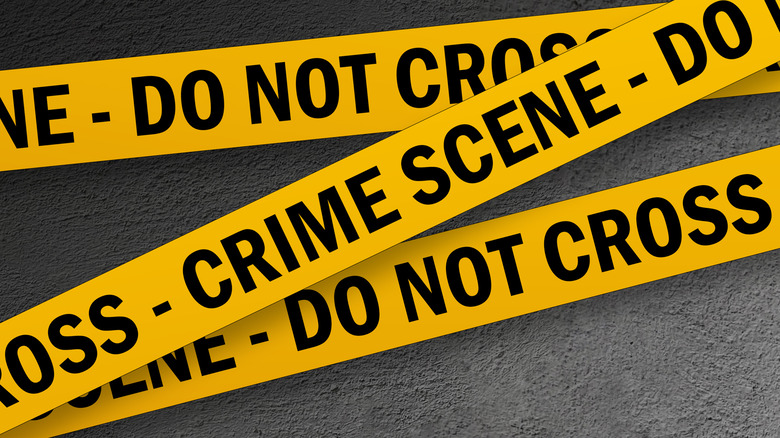 JuShoot/Shutterstock
A little more than four years after Michael Gargiulo murdered Ashley Ellerin, he set his sights on someone closer to home. In early December of 2005, he chose his neighbor, 32-year-old Maria Bruno, as his next victim. A mother of four children, Bruno had recently separated from her husband. She moved into an apartment building to attempt a new start at life and chose the one she was ultimately murdered in because she felt that it was a secure and safe place for her family (via Oxygen).
When Ellerin's body was discovered, it had been stabbed 17 times. Investigators concluded that her assailant had entered her apartment via a kitchen window. It was her estranged husband, Irving, who found Bruno lying in large pools of her own blood and severely mutilated. Her breasts were cut off with a knife, and one of her nipples was placed in her mouth. Cleared as a suspect, Irving was left to raise his four children alone.
With no solid leads, investigators would rely on evidence that emerged during a botched murder attempt committed by Gargiulo before they could successfully link him to the murders of either Ellerin or Bruno. But another two and a half years would pass before his last documented violent attack.
Michelle Murphy managed to escape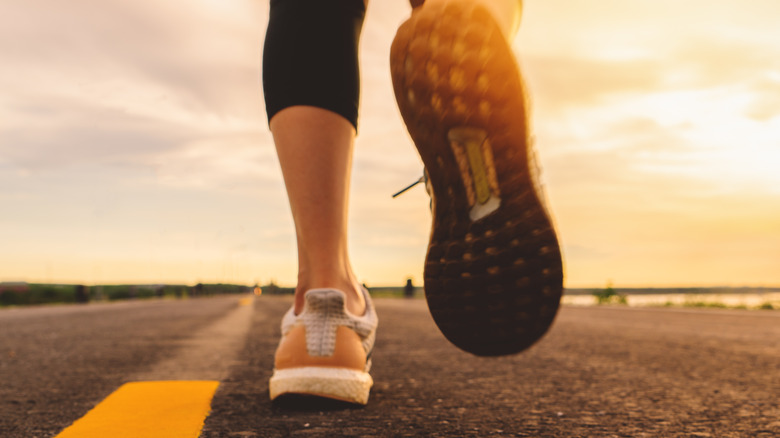 Beauty Studio/Shutterstock
On the night of April 28, 2008, 26-year-old Michelle Murphy was sleeping soundly in her bedroom in her Santa Monica apartment. She was woken abruptly when a hooded figure leaped atop her sleeping body and viciously began to stab her with a serrated blade (via The Sun). The hooded assailant was Michael Gargiulo, the Hollywood Ripper, who lived in the apartment across from Murphy and had a direct view into her bedroom window (via Oxygen).
During Gargiulo's trial, Murphy testified that she could feel the blade going in and out of her body. In a desperate bid for survival, she grabbed the blade with both hands to stop him from continuing the stabbing motions. While this tactic didn't completely work, it did slow down his actions and take him off guard. Murphy then kicked Gargiulo off of her body, sending him to the floor. 
Instead of continuing his attack, Murphy recounted how Gargiulo ran out of her room, stating that he was "sorry" (via the Los Angeles Times). In the courtroom, she described the wounds inflicted upon her by the Hollywood Ripper, which included deep knife penetrations into her arms and torso. Her self-defense in this attempted murder also provided investigators with the break they needed to not only catch Murphy's would-be killer but to link him to the murder of other women.
While fighting off Gargiulo, Murphy managed to force him to cut himself. The cut was deep enough for Gargiulo to leave a trail of blood leading out of the bedroom, through the living room, and out her front door. The blood was a direct match for Gargiulo, whose DNA was already in the database for a crime he was suspected of committing years earlier in Illinois.
Were there more victims?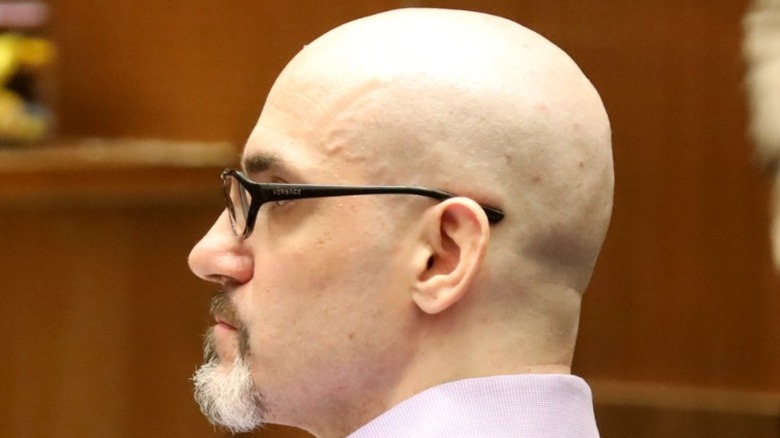 Frederick M. Brown/Getty Images
When Michael Gargiulo was finally apprehended in June of 2008, police discovered several pieces of chilling evidence. Inside his van, they retrieved a mask, burglary tools, and a blue medical bootie (via Oxygen). When a warrant was obtained to search his home, investigators also discovered a single blue medical bootie that matched one that was left at the Maria Bruno crime scene.
During interrogation, Gargiulo began to crack. At one point, when confronted with DNA evidence, he snapped at detectives and said that just because his DNA had been found on ten women, it didn't mean that he had killed any of them. After this interview, an LAPD detective told a Chicago Sun-Times reporter that Gargiulo may have indeed killed 10 women during his spree (via Huffington Post).
Persistent cold case detectives in Chicago used the DNA evidence taken from a nearly 30-year-old murder in Gargiulo's hometown to build a case against him for yet another crime. Would their attempt at bringing the murderer of a young victim to justice pay off?
Tricia Pacaccio might have been killed by the Hollywood Ripper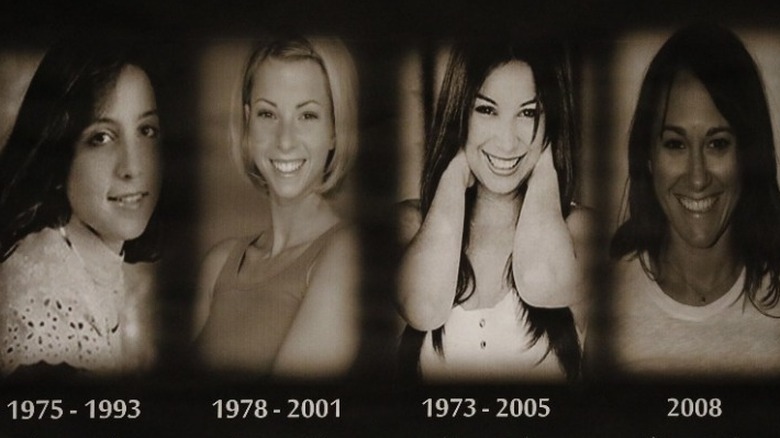 Pool/Getty Images
There could soon be another trial for the Hollywood Ripper, as Michael Gargiulo is the prime suspect in the 1993 murder of Tricia Pacaccio. Pacaccio, who was a neighbor of Gargiulo, was found stabbed to death by her father on the morning of August 14th, 1993 (via Oxygen). A recent high school graduate, Pacaccio was preparing to attend Perdue University that fall, with plans on studying engineering. She was last seen alive on the night of August 13th, 1993, after dropping a friend off at home. 
Police questioned family members and Pacaccio's boyfriend, all of whom were quickly cleared of suspicion. Gargiulo was also questioned but released. An investigation ruled out robbery as a motive for killing Pacaccio, as well as sexual assault. Without any additional suspects, the case went cold. But in 2000, new detectives began to take a closer look at this cold case. With better technology, they were able to use forensic science to extract two people's DNA from Pacaccio's fingernails — her own and someone unknown (via Readers Digest). Of the initial 20 suspects, all but Gargiulo had DNA samples on file. And the 19 who did were all eliminated by the evidence, leaving Gargiulo as a new primary suspect.
In 2003, Gargiulo was apprehended and made to submit to DNA testing. He was allowed to stay free, pending the results of the test. When the DNA from the Pacaccio crime scene matched Gargiulo's, the prosecutor refused to prosecute the crime. His claimed that it could not be determined if the DNA was extracted from the top of Pacaccio's fingernails or underneath, meaning that it was possible that Gargiulo's DNA was found as a result of casual, and not criminal, contact. But with his arrest for the murders of Bruno and Ellerin and the overwhelming DNA evidence that was used against him in those cases, Gargiulo was able to be charged with Pacaccio's murder. His trial in California is now over, and he is expected to be extradited to Illinois to stand trial for the murder of Tricia Pacaccio (via NBC News).