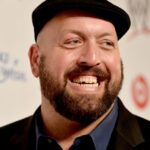 The Untold Truth Of The Big Show
echo get_the_meta(); ?>
After over 20 years of chokeslams, is Big Show ready to hang up his singlet for good? In March 2017, the World's Largest Athlete told Sports Illustrated he was preparing to retire in February 2018. That, plus the news that his hip surgery didn't go as well as he'd hoped, made it seem like the Show was ready for a curtain call. Then in March 2018, Big Show pulled a fast one, announcing he'd just signed a new "multi-year deal" and gaslighting the public by blaming fans and the media for the B.S. (pun very much intended) rumors he himself started. A showman to the end! Either way, in honor of his Hall of Fame-worthy career, let's take a look at the side of Big Show's life you might not know about simply from watching him wrestle.
He can do way more than chokeslam
After watching a few Big Show matches, it might seem all he can do is punch, chop, chokeslam, and roar. But that couldn't be further from the truth: Show can wrestle about as well as anybody, he just never gets the chance.
In an interview with Sports Illustrated, Big Show discussed critics who think he can only do "giant" things like punch people in the face. While he may jokingly agree at times (because Show doesn't take himself too seriously) the truth is he can actually wrestle. He, like every other wrestler, was trained to do moves like headlock takeovers, hammerlocks, wrist tosses, and other foundations of a basic wrestling match. While he may not be on Bret Hart's level, he absolutely could put on a wrestling clinic.
The problem, as he explains, is since he's a giant, it rarely makes sense to show off his scientific wrestling skills. If he's facing someone smaller than him (and he usually is), it makes more sense for his character to wallop them. So he appreciates when he faces someone his size who can also grapple, like Braun Strowman or Kane, and they can make each other look like more than giant chunks of sweaty anger.
Not only can Show wrestle, he can fly, too. Check the above video, where the 400-plus pound Show throws a mean dropkick. That's like a moose that can both gore and divebomb you.
He could've been Like Mike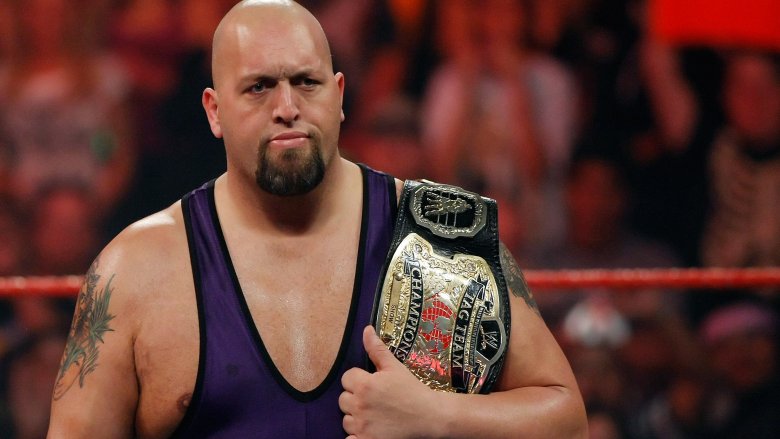 Getty Images
Even once you accept Big Show can wrestle, it might still shock you to learn he knows his way around a basketball court. But it's true — in high school and college, Show was a basketball star in the making.
As a high schooler and college kid, Big Show (going by his real name, Paul Wight) stood 7'1″ and weighed a svelte 325 pounds, according to his player profile from Wichita State University. In high school, he averaged well over 30 points a game and helped his team earn multiple conference titles. In college, he averaged fewer points, but still won a division title his freshman year with Northern Oklahoma Junior College. He then transferred to Division I Wichita State University, but injuries and multiple benchings for being "an arrogant S.O.B." (as he told Sports Illustrated) hindered his playing time. Years of fame as a WWE superstar have probably soothed some of the sting of not making the NBA.
Show wasn't only into basketball — in high school, he lettered in football, baseball, golf, and even track. It seems like he was destined to be the world's largest athlete all along, no matter what route he had to take to get there.
He had gigantism, but he got better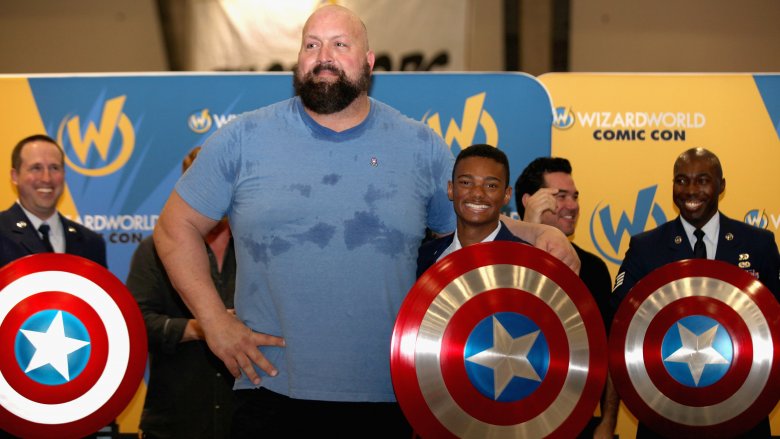 Getty Images
Big Show didn't become a giant from eating all his vegetables — he became one thanks to an affliction. As a young kid, the then-normal Show contracted gigantism, a disease that made him a giant. Gigantism, as described by the National Institute of Diabetes and Digestive and Kidney Diseases, is a tumor that infects the pituitary gland, causing a rapid increase in growth hormone. Affected children, whose bones and growth plates haven't yet fused, grow incredibly tall. In Show's case, he was 6'2″ by age 12, according to his interview with Slam Sports.
While his height certainly helped him in basketball and wrestling, it could have cost him both his health and his life. In adults, gigantism can worsen into acromegaly, a debilitating and deadly disorder. Those with acromegaly can experience arthritis, sleep apnea, vision issues, enlarged body parts, and a body weakened from having to carry so much extra size for so long. Legendary wrestler Andre the Giant had the same disease, which ultimately killed him at age 46.
Luckily for Show, he was able to undergo surgery to remove the tumor in 1991, something Andre never did. This stopped the disease before it became acromegaly, leaving Show with all the size and none of the life-threatening side effects. It's the best of both worlds, unless you're the poor wrestler he's punching out and sitting on.
There'd be no Show without Danny Bonaduce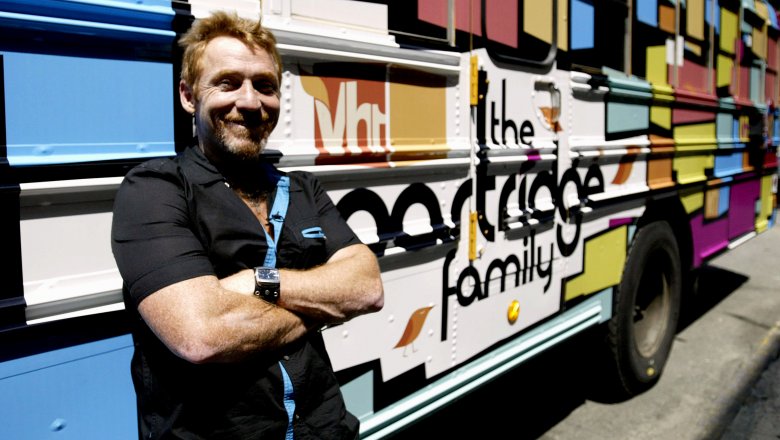 Getty Images
Most wrestling superstars make it big because they sought out a school, learned to grapple, wrestled in independent leagues, and got signed based on their work. Big Show, on the other hand, made it to WCW with virtually no training and literally zero independent wrestling experience. He got in thanks to a good word from, of all people, Danny Bonaduce of The Partridge Family.
As Big Show told Chris Jericho on Y2J's podcast, he attempted to train at a wrestling school called Larry Sharpe's Monster Factory. Sharpe, however, was never there due to health issues, and nobody taught Show much aside from how to lock up and run the ropes. As discussed earlier, even someone his size had to learn how to wrestle, and that simply wasn't happening.
Frustrated with his lack of progress, Show left the Monster Factory and started working with a karaoke company. (Seriously.) One day, they were working Danny Bonaduce's morning radio show in Chicago, and Bonaduce was clearly impressed with Show's size. He invited the big man to be his "secret partner" in a charity basketball game against Hulk Hogan and Mr. T. It was a convenient way for Bonaduce to introduce his famous wrestler buddy to someone who absolutely looked like a wrestler.
The connection paid off, as Big Show went from working karaoke gigs to main-eventing wrestling pay-per-views virtually overnight. That's pretty impressive for someone who still had all the training ahead of him.
Big Show nose how to make a storyline work
One of Big Show's most intriguing matches happened at WrestleMania 24, when he faced boxer Floyd Mayweather. Since Mayweather was almost 18 inches shorter than Show and weighed about a third as much, it seemed all Show needed to do was breathe heavy and the fight would be over.
Show knew this, but also knew he had to maintain fan interest in the storyline (which involved Mayweather winning their match). So, as he told Australian Broadcasting Corporation, when he and Mayweather had their initial confrontation a month before Mania, he told the boxing champion to legitimately break his nose. Show apparently gave the rather insane request because he knew thanks to their incredible size difference that Mayweather had to do something drastic or nobody would care about the angle. Plus, as Show explained, he'd been doing boxing-style moves in the WWE for a while, and knew that Mayweather could easily break his nose without completely shattering it.
Mayweather did as he was asked (be warned, you can see blood dripping from Show's nose in the above video), and then immediately did the other thing Show asked him to do: run away. Show apparently informed him that, even though he knew his nose would be broken, he would likely be seeing red for the first few seconds after. Therefore, Mayweather needed to hightail it before Show turned him into mincemeat. Mayweather did just that, both because he was dedicated to making the angle work, and because he's not stupid.
A hilarious case of mistaken identity
Getty Images
Big Show started his wrestling career in 1995, but didn't enter WWE until 1999. However, he feasibly could've started there immediately, if not for one of the silliest cases of mistaken identity in scouting history.
As Show recounted on Chris Jericho's podcast, he was working as a bouncer while "training" at Larry Sharpe's Monster Factory. WWE (then WWF) referee Mike Chioda was at the bar Show was working at and was in awe of the man's size. Show, sensing an opportunity, handed Chioda a tape of him running the ropes, which Chioda then sent to WWE agent Pat Patterson. Sadly, that gesture went nowhere, but not because Patterson was unimpressed with Show. Rather, he thought Show was another giant entirely: a wrestler named Robert Maillet whom Patterson had no interest in signing. (Incidentally, Maillet would join the WWF in 1997 as Kurrgan, though presumably Patterson had nothing to do with that hire.)
Months later, Show was signed by WCW and immediately thrust into a main-event feud with Hulk Hogan. That, says Show, is how Patterson learned of his big whoopsie. While Patterson and Vince McMahon were watching Show's debut match, Chioda walked by and asked Patterson about not signing the big guy. That's when Patterson realized he had rejected the wrong guy, and McMahon was reportedly fuming. They could've signed WCW's newest main-eventer and made him their monster, but lost out because Pat Patterson apparently thinks all tall people look alike.
Too many father figures
Like everyone who isn't Anakin Skywalker, Big Show has a father. His sadly died some years back, but thanks to wrestling being incredibly weird, Show's magically gained fathers over time. As of this writing, he has three dads, only one of which is legitimately his.
In addition to his real father, Show was brought into WCW with the gimmick of being Andre the Giant's son. Apparently, he was out for revenge against Hulk Hogan for defeating his father at Wrestlemania III. WCW didn't promote the Andre/Show connection for long as it was pretty tasteless, not to mention ridiculous. In fact, according to WrestleZone Radio's interview with Andre's daughter, Robin Christensen-Roussimoff, after Show's real father died he completely cleared the air about Andre not actually being his dad. She appreciated that gesture, as most fans probably did.
Then, after Show joined the WWF in 1999, he was given yet another new father. This time, Show's dad was an anonymous guy who just died of cancer, and heel wrestler Big Boss Man would mock the giant for it. This came to a head in the above video, where Boss Man crashes Daddy Show III's "funeral" and drives off with the casket. This was meant to get fans on Show's side, as he was set to win the WWF Championship. However, too many either still thought Andre was his dad or knew the real Papa Show died years earlier for the story to be anything but a giant joke.
Why his WrestleMania resume lacks a Shaq Attack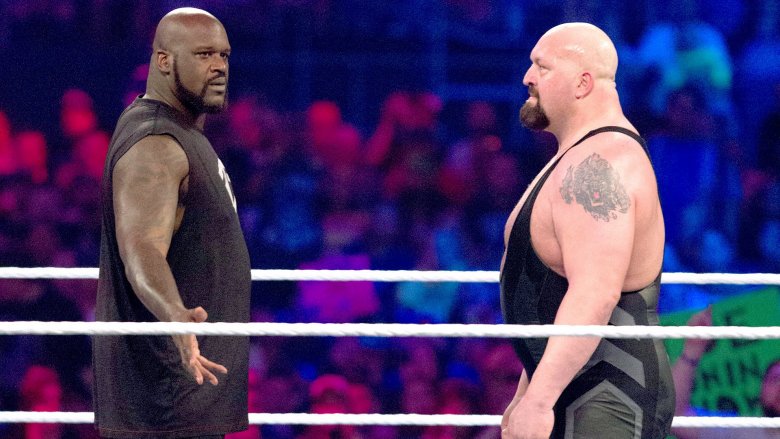 Though you rarely, if ever, heard about it on WWE TV, Big Show was hustling behind the scenes to put together an epic match for WrestleMania 33 against NBA legend Shaquille O'Neal. Show really wanted to make it happen, to the point where he would regularly call out Shaq on social media by detailing his intense Mania workout. It was his way of letting O'Neal know his Shaq-Fu, while powerful indeed, may not be enough against a giant.
Sadly, the match never happened, and Show wound up spending WrestleMania 33 mired in a pre-show battle royale. Depending whom you talk to, the match fell apart for different reasons. Big Show (per ESPN), claimed Shaq was getting fat, saw Show getting stronger, and got cold feet. That said, Show told Sporting News he was simply "talking trash" because wrestlers love to keep people guessing almost as much as they love wrestling.
Meanwhile, Shaq (via his podcast) blamed WWE for waffling. He claimed they wanted a singles match, then a six-man tag, then they canceled the match, and then tried to revive it — Shaq had moved on to other things. Finally, wrestling journalist Dave Meltzer reported on Wrestling Observer Radio it was a money issue, that WWE simply wouldn't pay Shaq what he wanted, so he bailed. The only thing we know for sure is that Big Show vs. Shaq might be the greatest WrestleMania match to never happen.
When the Big Show literally got too big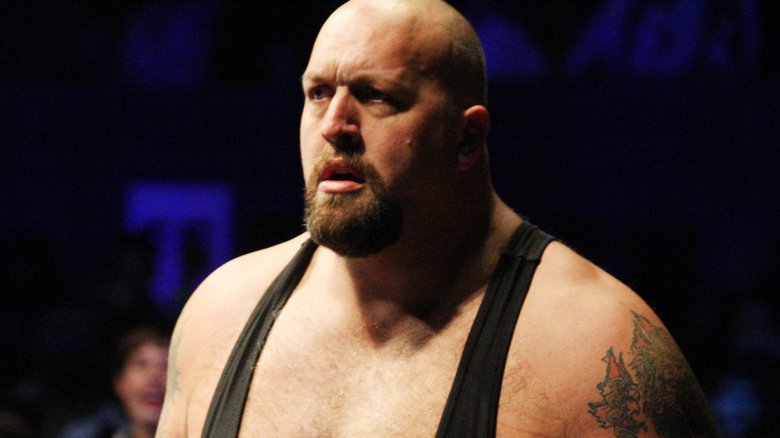 Getty Images
The whole point of being the Big Show is to be big. But it's possible for even him to get too big, and when that happens either he's had to force himself to slim down lest his employers do it for him.
By 2000, Big Show had won multiple world championships and had headlined that year's WrestleMania. Regardless, the WWF demoted him to its minor league system, Ohio Valley Wrestling, where the main-event star worked alongside rookies whose careers were just beginning. His weight was a big reason why – as he told Slam Sports, while recovering from knee surgery he ate too much and reached 480 pounds, which neither looked impressive nor was healthy in the least.
Show, rather than being a grumpy giant about the demotion, worked hard to get back to the WWF. He lost weight and gained knowledge of how to work, something he admits he never really had before, unless you count a single lesson in locking up "knowledge."
Years later, with a Shaquille O'Neal match on his mind, Show found himself getting too big again. This time, as he told WWE.com, he took it upon himself to drop weight and get into the best shape of his life. He's since lost over 70 pounds and can show off abs for probably the first time in decades.
Showtime for the Big Show
Big Show isn't the first wrestler to appear in movies and TV shows, but he might be among the most prolific, due to a combination of his striking size and actually being a decent actor.
Over the years, Show appeared in multiple movies, such as Jingle All The Way and The Waterboy (where he played a wrestler called Captain Insano, which really should've been his ring name from the start). In 2010, he starred in his first film, WWE Films' Knucklehead. It wasn't very good (the real knucklehead was whoever wrote the script), but Show himself was as entertaining as he could possibly be.
He's also appeared on tons of TV shows, game shows, and talk shows. Usually he was himself, though he did get roles as an "Orion Slave" in Star Trek: Enterprise and "Two Ton Harley" in Nickelodeon's Supah Ninjas. He even cameoed in the music video for Sisqo's smash hit "Thong Song." Thankfully, he was not wearing a thong.
Clearly, Big Show's a natural for the camera, so if he ever retires from WWE, he probably won't retire from the spotlight. More likely, the show will go on for a long, long time.