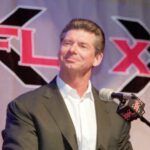 Why The XFL Is Going To Fail
echo get_the_meta(); ?>
If at first you don't succeed, try, try again. World Wrestling Entertainment chairman Vince McMahon obviously believes in this mantra, as he created the 2.0 version of his infamous football league, the XFL, to start the weekend after Super Bowl LIV in February 2020.
And yeah, like we said, this is the XFL sequel, as the original version got started all the way back in 2001. Honestly, Vince McMahon getting into the football business two decades ago makes perfect sense … on paper. After all, the most popular sports competitions in the United States are the NFL and college football. However, just because something sounds good, that doesn't mean it's actually going to pan out.
Sports aficionados who were around at the turn of the century witnessed McMahon's move play out, and needless to say, the original XFL didn't last long. And that's what makes the return of the organization a little baffling. While the league's owner and diehard fans might have big hopes, chances are good the XFL 2.0 is going to crash and burn like its predecessor. Want some proof? Well, grab your helmet and brace yourself for some brutal truths as we look at why this new XFL is going to fail.
The original XFL failed despite being a TV hit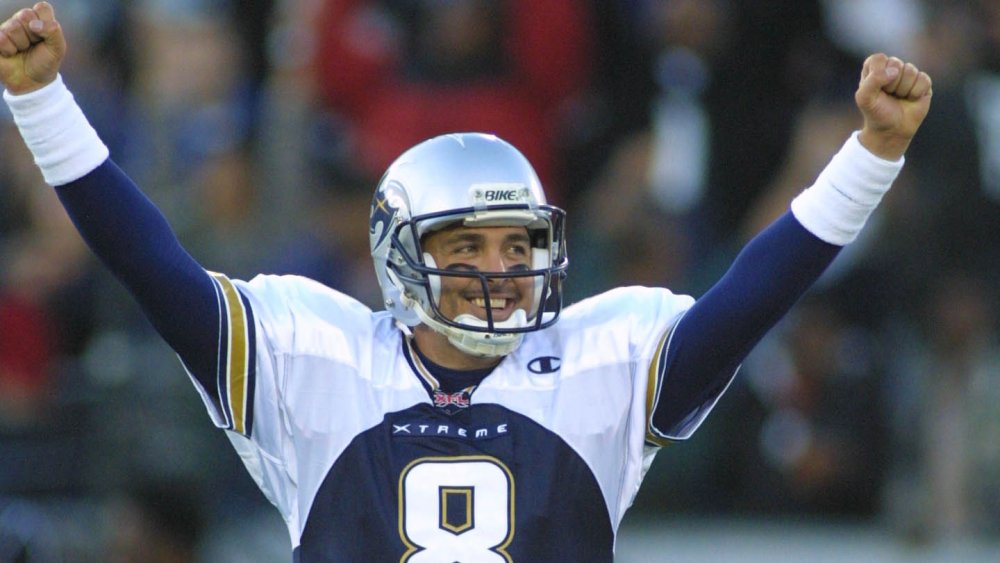 Scott Halleran/Getty Images
The very first XFL game kicked off in February 2001 between the Las Vegas Outlaws and New York-New Jersey Hitmen. Regardless of what any football purists or critics had to say about the action on the field or the league's rules, that contest was a massive hit in the ratings. As explained by ABC News, 9.5 percent of 102.2 million households in the United States at the time tuned in to watch the game. According to the Pittsburgh Tribune-Review, 14 million viewers watched that initial primetime contest.
Per MediaPost, that number is close to the average of viewers the 2019 NBA Finals drew for a six-game series between the Golden State Warriors and Toronto Raptors. Of course, viewing habits have changed drastically from January 2001 to today. After all, streaming services like Netflix, Hulu, Amazon Prime, and others didn't exist at the start of the century. So needless to say, the new XFL probably won't come anywhere close to that high of a rating, even for a championship game. 
It's also important to point out that, as noted by Sports Media Watch, ratings for the 2001 XFL games fell off a cliff after Week 1, and McMahon abandoned the league after just one season. Per the Pittsburgh Tribune-Review, the first four match-ups of the 2020 XFL averaged slightly over 3 million viewers. So even though the XFL 1.0 started off strong, it didn't make it very far. And if that one couldn't last — in an era where way more people were tuning in to watch actual TV — then how will the XFL fare any better today?
Every other potential NFL competitor has failed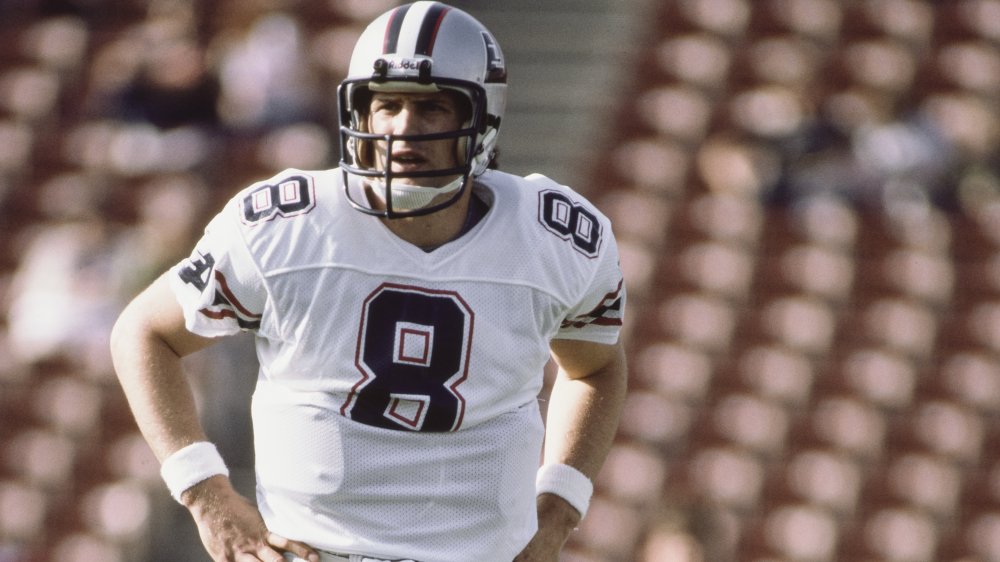 Getty Images/Getty Images
McMahon's original vision for the XFL was neither the first nor last alleged NFL competitor to miserably fail in less time than it takes for a college student to earn a four-year degree. For example, as described by the Tampa Bay Times, the World Football League convinced well-known Miami Dolphins players Larry Csonka, Paul Warfield, and Jim Kiick to defect from the NFL in 1974. However, that competition ceased operations before the completion of its second season.
In the 1980s, businessman and future United States president Donald Trump threw his financial backing behind the United States Football League when he became the owner of the New Jersey Generals. The USFL featured stars such as Herschel Walker, Steve Young, Reggie White, and Jim Kelly. That league finished three seasons from 1983 through 1985 before it folded.
As mentioned by Fox Business, multiple varieties of Arena League Football arose and fell during the 2000s. Those running the United Football League gave it a go from 2009 through 2012 before admitting defeat. In February 2019, the Alliance of American Football averaged over 3 million viewers for its debut weekend, per the Pittsburgh Tribune-Review. But two months later, the league suspended all football operations and never returned in any format. In other words, if all these organizations have failed, the odds aren't good for the newest iteration of XFL.
Fans won't invest in football during NFL off-seasons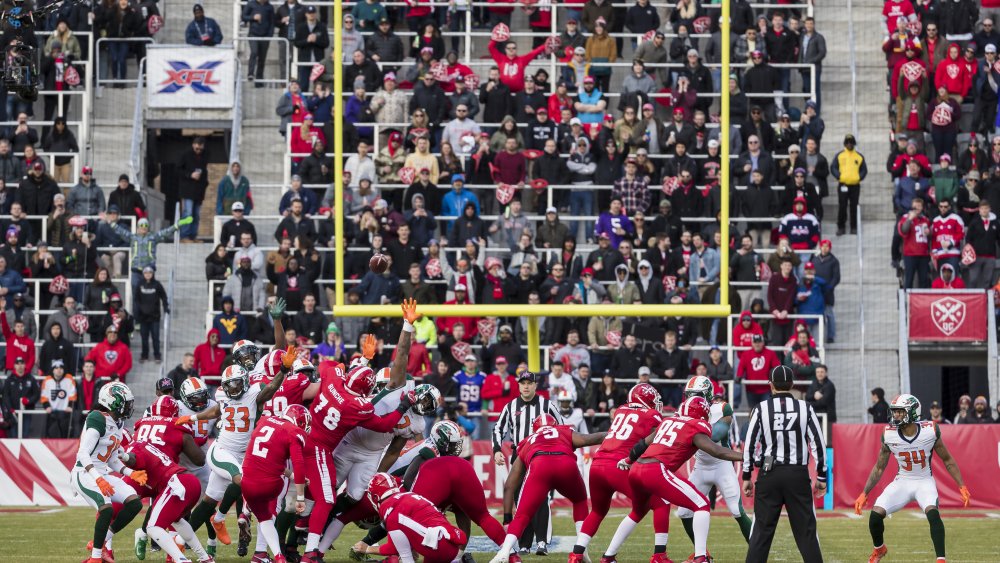 Scott Taetsch/Getty Images
In 2013, New York sports talk radio legend Mike Francesa opined that football could eventually suffer from oversaturating the market with a plethora of prime time games. While Francesa was ranting about the NFL during that segment, his theory has held true for every other league from the 1970s all the way to the modern era of the game.
See, an idea regarding the creation of the XFL is that NFL fans are left desperately longing for football as soon as a season's Super Bowl concludes. "The day people stop trying to create spring football leagues will be the day the NFL is no longer popular," Alliance of American Football head of business Tom Veit told Sports Business Journal for a piece published in the summer of 2019.
But as noted by SBJ and Mike Florio of Pro Football Talk, no tangible evidence exists to support the notion Americans crave football from the middle of February through the end of July. NFL fans are creatures of habit. They dedicate 16 or 17 Sundays every year from September through the end of December, plus the first weekend of January, to watching the league, and they also reserve Super Bowl Sunday for football. But fans have never invested that kind of time or money into an NFL competitor since before the AFL-NFL merger. In other words, it's wishful thinking to believe the XFL will reach that level of popularity.
College football is already a popular alternative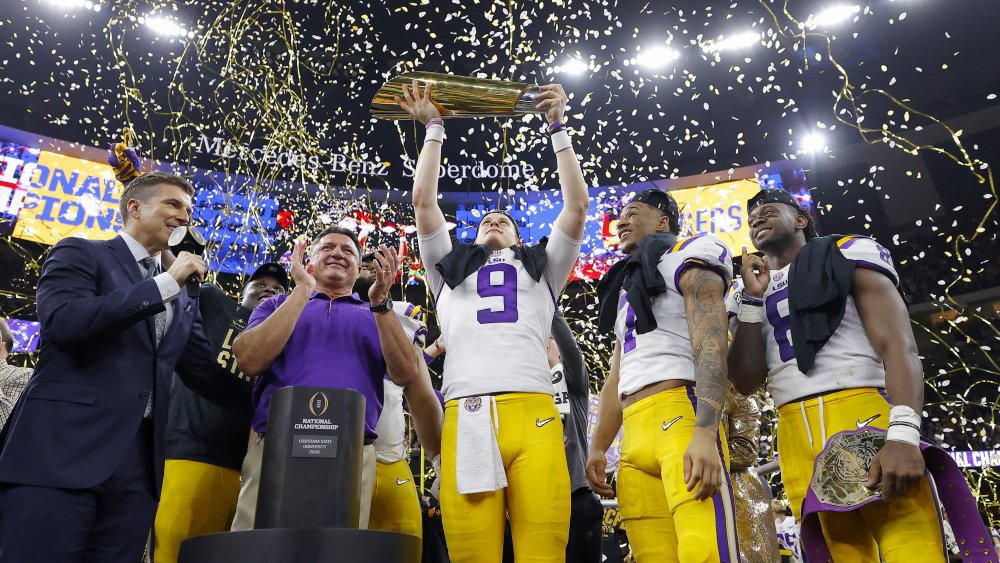 Kevin C. Cox/Getty Images
American football fans aren't exactly hurting for content. Outside of the NFL, college football is a clear No. 2 in the market. It's existed for generations, and it's forged bonds between university alumni and those who never attended college but attached themselves to football programs. And trust us, there are a lot of people attached. In December 2019, CBS Sports reported the SEC on CBS was a television ratings juggernaut for an eleventh consecutive season. According to 247Sports, eight college football programs averaged over 92,000 fans for home games that same season. No NFL club hit that mark the same fall, per ESPN.
And don't forget about the rise of televised midweek Mid-American Conference games. Once November begins, live football contests air on cable and national television every night of the week — NFL match-ups on Mondays, Thursdays, and Sundays, and college games on Tuesdays, Wednesdays, Thursdays, and Fridays — until the end of the college campaign. So yeah, there's a whole lot of athletes out there tackling one another.
XFL apologists may immediately retort that league games occur during the spring, thus offering something different than college football. While that's true, all should remember sports programming is no different than any form of episodic television. Everything, outside of soap operas, has an off-season for good reason.
The XFL is doomed to always lack star power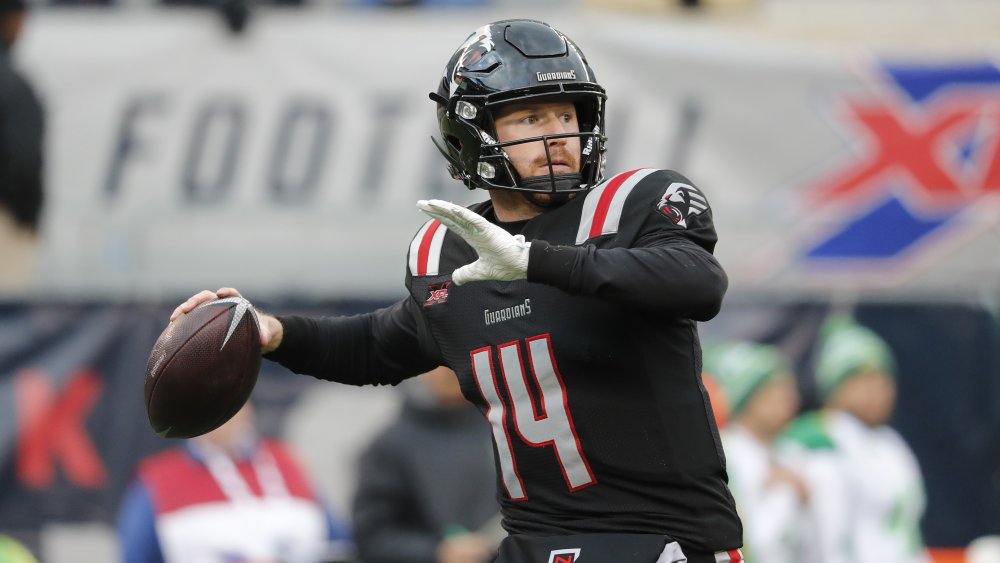 Michael Owens/Getty Images
Stars sell sports leagues and products. One doesn't need to be a UFC or mixed martial arts insider to understand Conor McGregor delivers the promotion more PPV buys than Jessica Eye. Men such as Antonio Brown, Tom Brady, Odell Beckham Jr., Michael Vick, and Rob Gronkowski graced covers of Madden video games to generate buzz for those titles and boost sales.
No disrespect meant, but the XFL began its rebirth without a single star or household name playing in the league. Ohio State graduates and students remember quarterback Cardale Jones, but the national champion flopped in the NFL. Penn State product Matt McGloin enjoyed a cup of coffee with the Oakland Raiders, but that brief stint won't result in him selling thousands of jerseys and tickets to local XFL supporters.
In February 2020, XFL commissioner Oliver Luck told NPR's Michel Martin that former San Francisco 49ers quarterback Colin Kaepernick wasn't in the league because he had salary requirements that were "exorbitant and certainly out of our range." That same month, former college football sensation and Cleveland Browns signal-caller Johnny Manziel seemed to mock the XFL via Twitter. Simple math suggests quarterbacks such as Brady, Eli Manning, and Philip Rivers — who made over $200 million off NFL contracts alone — won't drop salary requests to match the XFL price range. In other words, there simply aren't any stars in the XFL, and the league can't afford to poach any of the big players.
The XFL will face stiff competition from other sports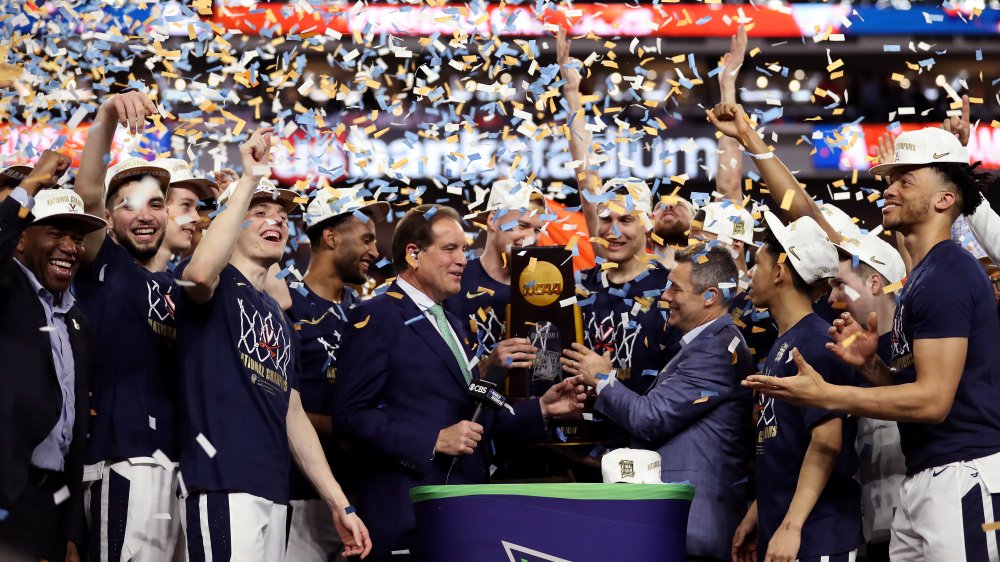 Streeter Lecka/Getty Images
The XFL won't directly compete with the NFL and college football for viewers and attention over the first half of its first season. Truth be told, February is probably the most boring sports month of every year following the Super Bowl. No other major sports title is won or lost in February, and while MLB players report for spring training workouts, that never alters the sports-television landscape.
Things become more complicated for the XFL come March, though. That month, the league will clash with marquee events such as Championship Week for men's and women's NCAA basketball, Selection Sunday for the men's NCAA Tournament, and the opening weekends of both the men's and women's roundball tournaments. Later in March, MLB and Major League Soccer start their regular seasons. Plus, both NBA and NHL teams begin pushing towards postseason play around St. Patrick's Day.
April won't be any kinder to the XFL. The men's and women's Final Four have become April events. Near the halfway mark of the month, the Stanley Cup Playoffs and NBA Playoffs will get underway. Games occur practically every day, including on XFL Saturdays and Sundays, in the opening rounds of those tournaments. Will viewers the XFL gains in February account for those who retreat to other sports in March and April?
Will XFL be able to maintain attendance figures?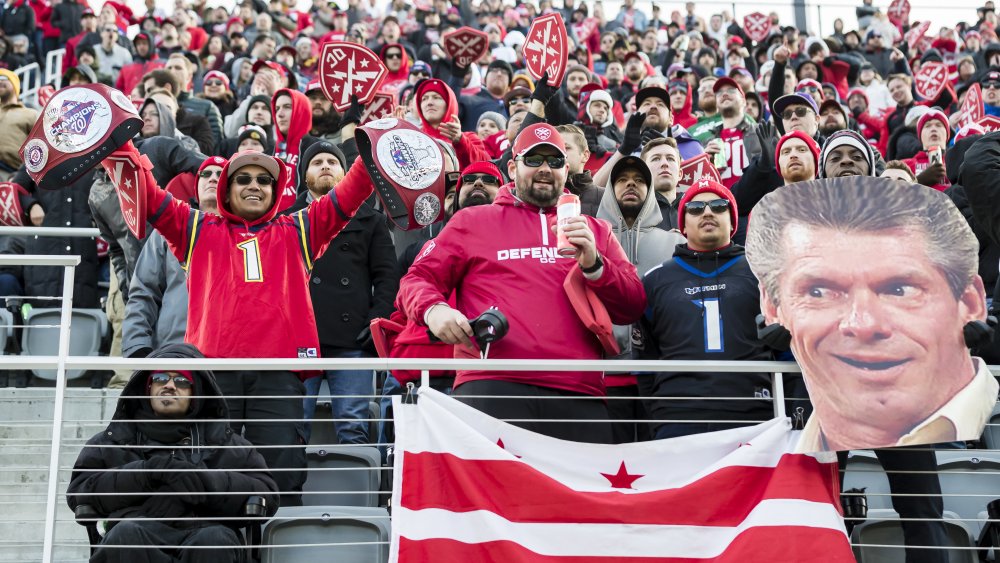 Scott Taetsch/Getty Images
Before the start of the 2020 XFL season, the league placed franchises in Dallas, Houston, Los Angeles, St. Louis, New York, Seattle, Tampa Bay, and Washington DC. However, the NFL has teams in seven of those eight markets. On top of that, the New York Giants and New York Jets share MetLife Stadium, while Los Angeles is home to both the Chargers and Rams. Can the XFL find a way to get potential customers in those markets (who already have NFL season tickets) to attend up to five home XFL contests per season?
As for Seattle football fans, well, they have a reputation for being more loyal than most. They're not known as the "12th Man" for nothing. Sports supporters in and around the area are also passionate about following the Seattle Sounders. Per Soccer Stadium Digest, the Sounders averaged over 40,000 fans for home MLS games in both 2018 and 2019. In March and April, some of those consumers will have to choose between the Sounders, a team that officially debuted in the North American top-flight soccer league in 2009, and the Seattle Dragons of the XFL. If we had to bet on who they were going to pick, well, things aren't looking good for the Dragons.
Plus, weather will affect games in certain cities. Will snow or below-freezing temperatures deter fans from trekking to venues in New York or D.C.? Seriously, a little bit of bad weather, and things could get really bad for the XFL.
Fans may not learn confusing XFL rules
For the most part, college football and NFL games are played under the same rules, but of course, there are a few differences. In college, the game clock stops on every first down until the ball is set for the next snap. That doesn't occur in the NFL. College receivers only need to have one foot down in the field of play to complete a catch, while NFL players must secure a thrown football while both feet are in bounds. With that said, both competitions are brands of football most fans grew up watching either in-person or via television, so they've all picked up on the differences by now.
However, in February 2020, USA Today shared a full list of rule differences that separate the XFL from the NFL. To be blunt, there's a lot to digest. Players lineup differently for XFL kickoffs than what occurs during high school, college, and NFL games. Surprise onside kicks and kicked extra points don't exist in the XFL. The XFL has "comeback periods" in the final two minutes of the second and fourth quarters of games that involve clock stoppages after each play.
So what's the downside to all these changes? Well, one concern is NFL and college football fans will find these differences too gimmicky and too minor league. It's also worth noting the XFL may not be around long enough to teach viewers some of the more complicated aspects of its game format, or on the flip side, maybe fans won't want to spend all the time necessary to learn a completely new rule set.
XFL quality of play won't compare to the NFL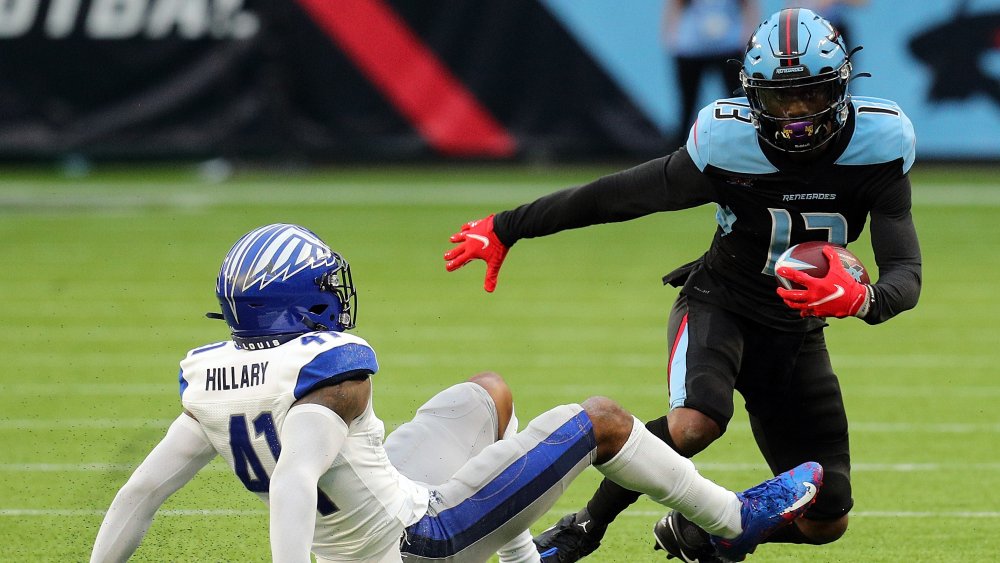 Richard Rodriguez/Getty Images
In August 2019, Chris Graham of the Augusta Free Press wrote about one of the biggest obstacles standing between the XFL reaching financial success or even stability. None of the NFL's 32 franchises are near collapse, meaning over 1,800 players will be signed to active and practice squad rosters every year. Dozens, if not hundreds, of athletes without contracts may spurn the XFL to remain fit and hope to receive shots from NFL teams once starters and reserves suffer unavoidable injuries during training camp practices, preseason games, and regular season encounters.
All of this means the overwhelming majority of XFL talent will sit somewhere between subpar and bad on the football spectrum. In short, many XFL games will be ugly and feature offensive linemen with poor footwork, cornerbacks who can't cover receivers, receivers who drop catchable passes, and quarterbacks who can't read blitzes or coverages. And if you want to know how that might play out, just ask Arena League Football owners how quickly the novelty of trainwreck football wears off for paying customers.
Worst of all for the XFL is that every player signed to the league is dreaming of playing in the NFL and winning a Super Bowl, whether he publicly admits it or not. Quarterback Tommy Maddox won the only MVP award in the history of the original XFL, and that successful season earned him a contract with the Pittsburgh Steelers. Every 2.0 XFL QB hopes to follow in Maddox's footsteps, which would deplete the XFL of any real talent it might find.
WWE isn't nearly as popular as it was years ago, and yeah, that matters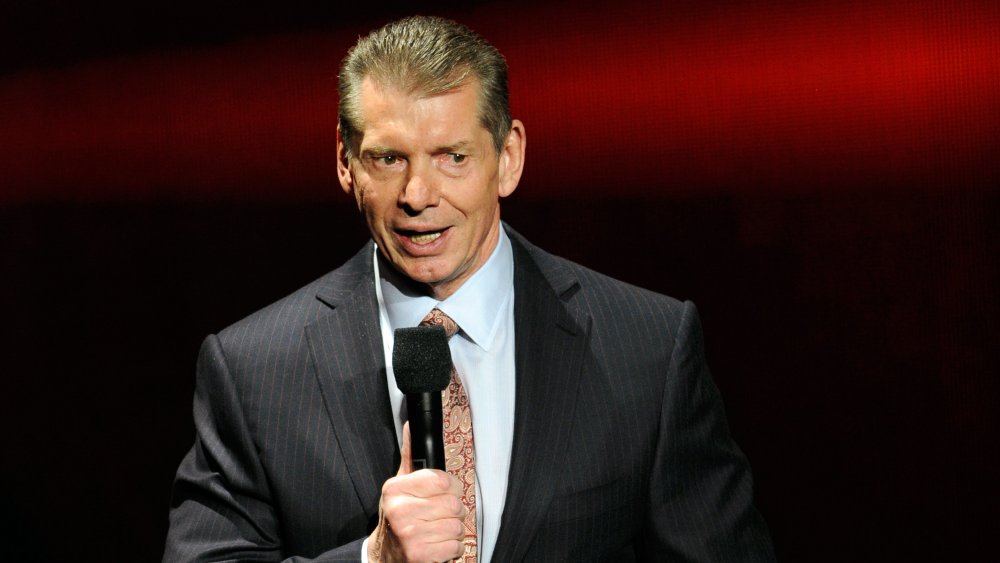 Ethan Miller/Getty Images
In March 2001, Vince McMahon reigned as the lone king of professional wrestling in North America. The then-World Wrestling Federation acquired former competitor World Championship Wrestling that month, and no other company remained as a challenger in the so-called television "Monday Night Wars." In April of that year, the WWE boasted after an edition of Raw that it had become "the most-watched program ever on TNN (The National Network)." As a result, McMahon's wrestling shows were a great platform for televised XFL advertisements that winter and spring.
But things have changed a lot since 2001. Per Forbes, over the first five weeks of 2020, editions of Raw airing on USA Network drew between 2.03 and 2.40 million viewers every Monday. According to Deadspin, that's down from when Raw attracted 5 million viewers in 2009 and from 5.9 million viewers in 2005.
As of the launch of McMahon's second football league, millions upon millions of wrestling fans who saw XFL commercials that aired on Raw and SmackDown in 2001 no longer watch or show interest in WWE programming. And if the original XFL failed when WWE was far more popular among viewers of varying ages, then history repeating itself with the XFL 2.0 seems inevitable.