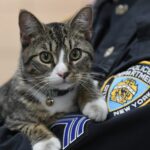 This Kitten Became A Cop For A Day
echo get_the_meta(); ?>
In Michigan, a police department has recruited a fierce new asset to its ranks and it is not what you would have ever expected. They made a kitten their newest officer! After a competitive audition between five cuties, a cute young, lucky cat officially became a Michigan cop. There are a few duties that falls on the new kitten cop, with its major responsibility for its team is to be a source of therapy and is also scheduled to appear in public with Michigan's police of Troy.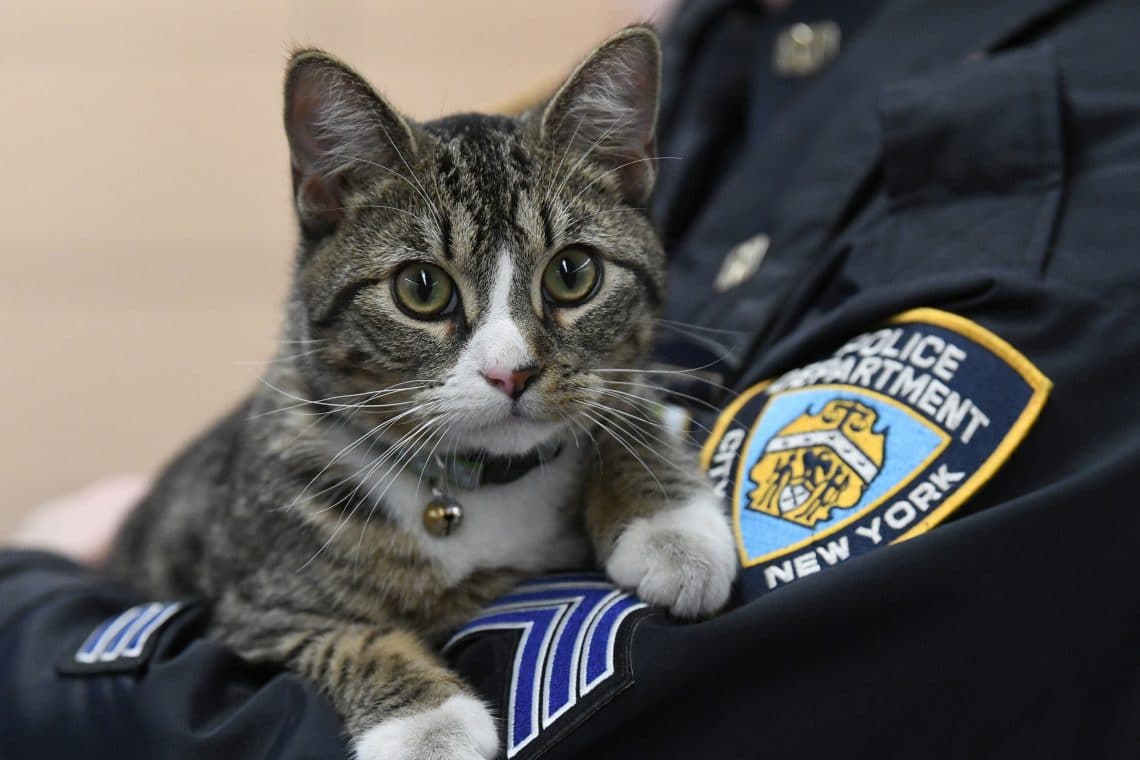 In actual fact, the fortunate kitten cop has its own partner already. A kitten been added to this police department at Michigan comes with the intention of encouraging pet adoption from all the possible many area shelters available. Though the kitten cop might probably not have a name for now, for such a little creature it has at present accomplished so much. Through Twitter, the police department is planning on doing a poll to decide on a name for the kitten. The kitten was not the first pick of the police department, they had initially picked a cat they name Pawfficer Badges which was later diagnosed with the feline Leukemia Virus which can be transmitted to other cats. The police department could not risks Pawfficer Badges infecting the other cats so the Human Society had to find another home for the cats. The initial arrangement was that Troy Police Department would appoint a kitten its new cop if by April its Twitter account is able to reach over ten thousand followers, which it has already gotten. This took only a week and some days to be reach and their goal accomplished. The new sociable kitten cop was found in Pawfficer Donut, the kitten loves to be photographed and is adored on twitter by her thousands of fans on Troy Police Department's twitter account. Although Sergeant Meghan Lehman is troubled, she is so thrilled to have the kitten cop on the team, even though she is allergic. She expressed that it is about community outreach, relating with different individuals and letting them see that cops are humans too. In the audition process, the kittens were judged based on their level of cuteness, which they all got complete marks on, on their level of energy and sociability.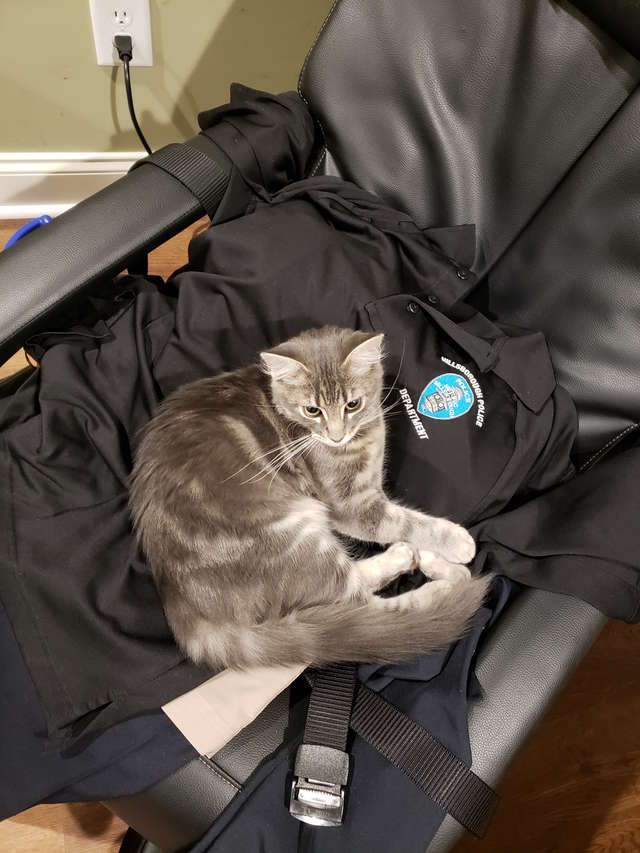 The kitten cop may probably not be a full-time staff of the police department, however, Katie a staff member of the department will be the permanent owner of the cute kitten cop. Before the results of the audition came in, Katie had mentioned that she was looking for a cat that is friendly and doesn't mind being carried by people. Katie also mentioned she has two other cats and the new kitten cop will have good friends. Though the other cute kittens from the audition didn't make the cut to be recruited into the Michigan police department, they are all available for anyone to adopt them from the Westland Michigan Humane Society.