These Famous Reality TV Shows Are Actually Fake!
echo get_the_meta(); ?>
Whether we'd admit it or not, we all enjoy watching reality shows from time to time and yelling at our TV sets. These usually hit close to home more than other shows and sitcoms on TV, as they feature everyday people going through various unscripted events. At least, that was the original premise of these shows.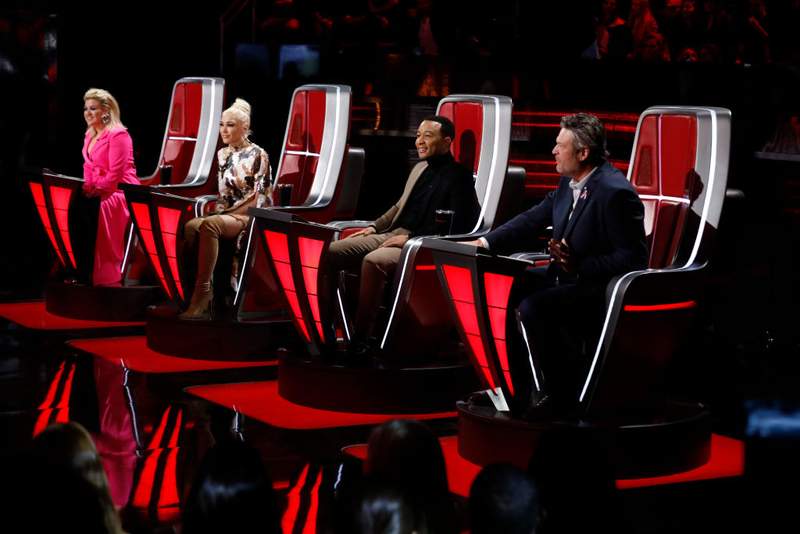 In truth, most of these so-called "reality shows" are actually staged and predetermined. They involve carefully crafted scenarios, archetypal actors, or sometimes even both. Just to prove it, we've gathered a list of the world's most popular reality TV shows that surprisingly do not depict reality at all.
The Osbournes

One of the first reality TV shows to follow a family of semi-lunatics around while they engage in a lot of drama was 'The Osbournes'. The show ran from 2002 to 2005 and proved audiences were interested in these kinds of shows.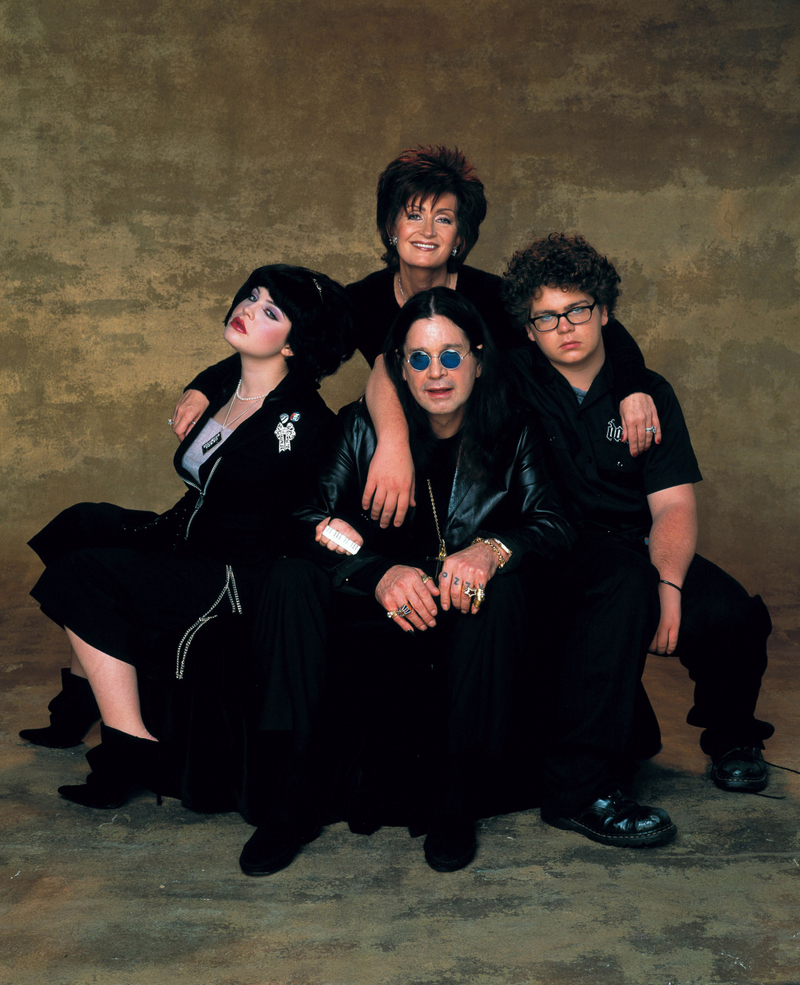 Ok, yes, those are in fact their real names, but eventually, it came out that most of the show's events were actually scripted. 'The Osbournes' simply came up with crazy ideas before each episode. Crazy, right?
Cake Boss

It was inevitable that the popularity of reality cooking shows would eventually lead to one about cakes. Unfortunately, 'Cake Boss' really takes the cake when it comes to exaggerating drama and controversies.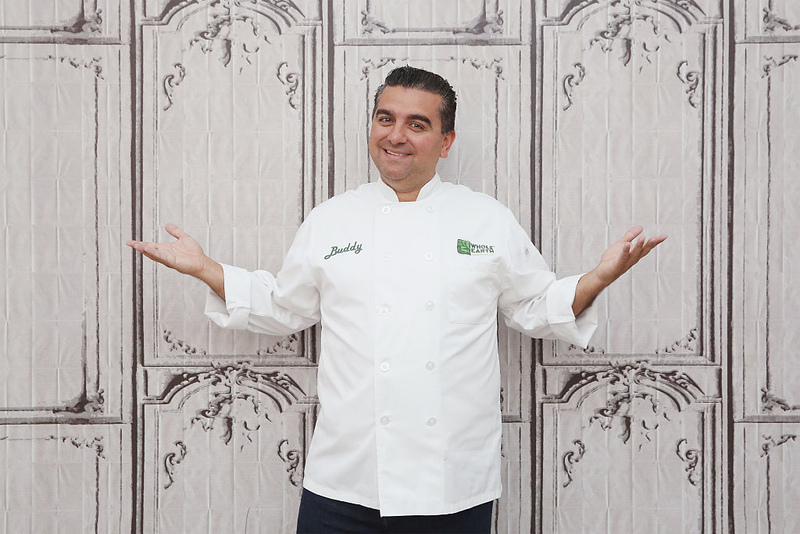 The store's owner, Valastro, is often reported to not even work in his shop when the show isn't filming. Some of the weddings were also reported as fake. Not so sweet but sugar-coated and fake!
American Idol

'American Idol' was one of the pioneers in the reality audition TV show format. The show pitted various candidates against its veteran judges and often ended up in some hilarious performances.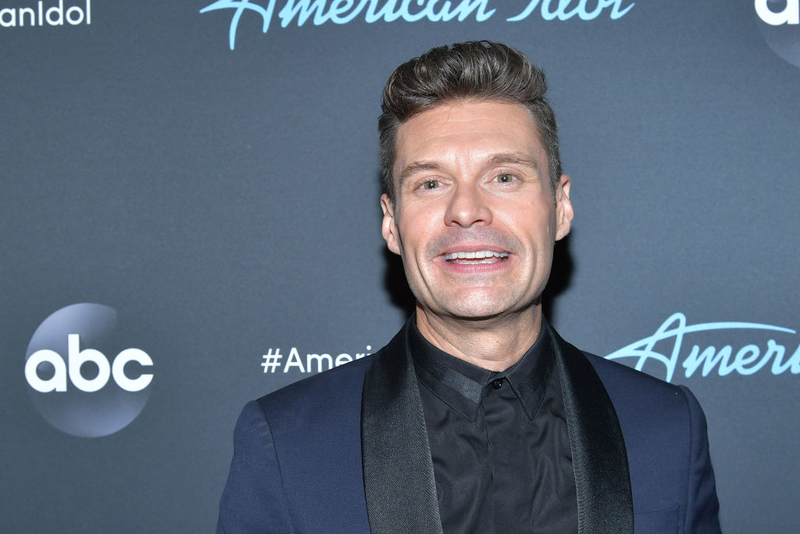 It's been reported that the show's producers send talent scouts to make sure they have a few winners at the end of each episode, and fills the rest of the time with terrible participants who are known flops ahead of time. Talentless and fake.
Say Yes to the Dress

'Say Yes To The Dress' basically follows a bride's journey while finding the ideal wedding dress. Many people that have attended the show's sets have claimed that a lot of the participant's reactions were rehearsed and dramatized.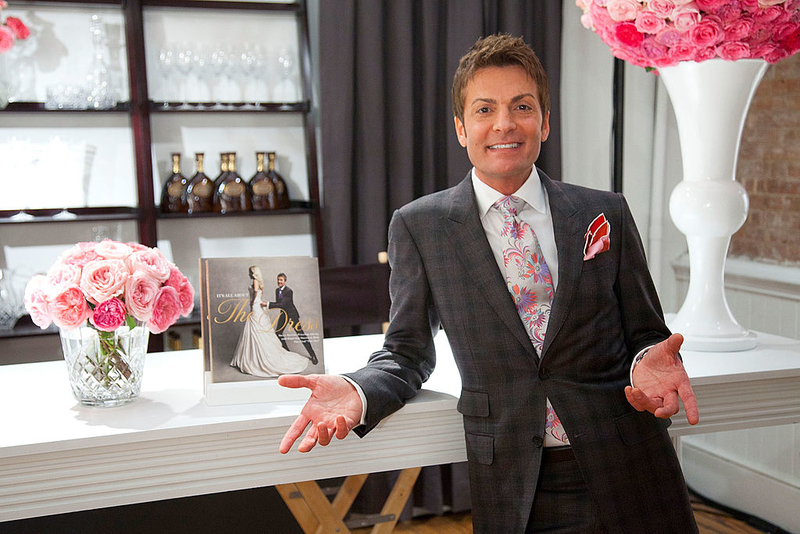 The bridal boutique featured on the show was also exaggerated in its size and popularity. Extravagant and fake.
Hell's Kitchen

One of the world's most popular cooking shows is without a doubt 'Hell's Kitchen'. Gordon Ramsey used it to become a household figure and is regularly shown yelling and getting supremely mad at some of the show's less competent participants.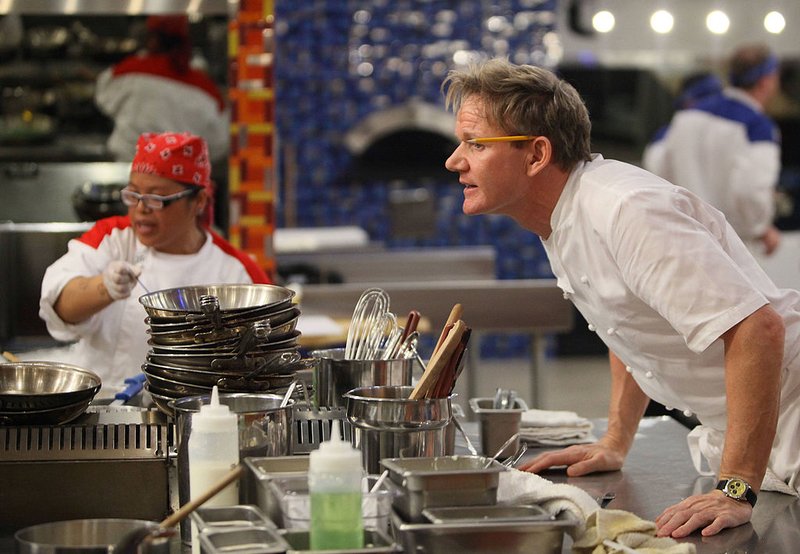 Sadly, not only is most of the show scripted, but many of the actual customers of the restaurant are paid actors. Oh-so blazing fake.
MasterChef USA

Whether or not 'MasterChef', 'Hell's Kitchen', or any show involving Gordon Ramsay is real, everyone mostly watches these shows to see the notorious chef yelling at people and inventing creative expletives.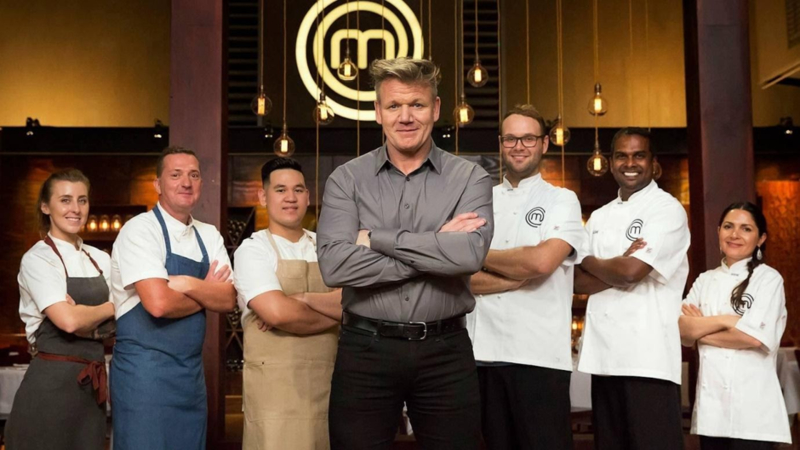 It's still worth mentioning that, Ben Starr, a former participant, wrote a long blog post claiming that the entire behavior of the cast is fake and intentionally overdramatized. But that is to be expected in prime-time television, real, or fake.
90 Day Fiance

There are so many things wrong about '90 Day Fiance' that many of us hoped it was fake from the get-go. The premise of the show is that a person "imports" a potential foreign wife or husband, and has 90 days to marry them before their tourist visa expires.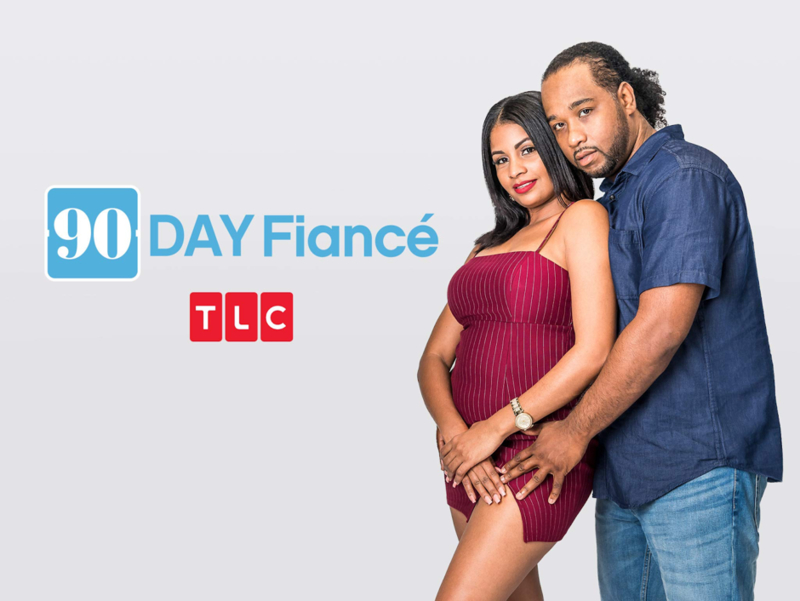 Some participants claimed that the drama in the show was intentionally gained by producers for ratings. There were so many things morally wrong about this show that some had to be fake.
Dance Moms

Like many popular reality shows, the main entertaining crutch behind 'Dance Moms' is the drama and confrontations. In 2015, one of the show's past participants, Maddie Ziegler, revealed that the production basically set it up so that everyone was always mad and yelling at each other.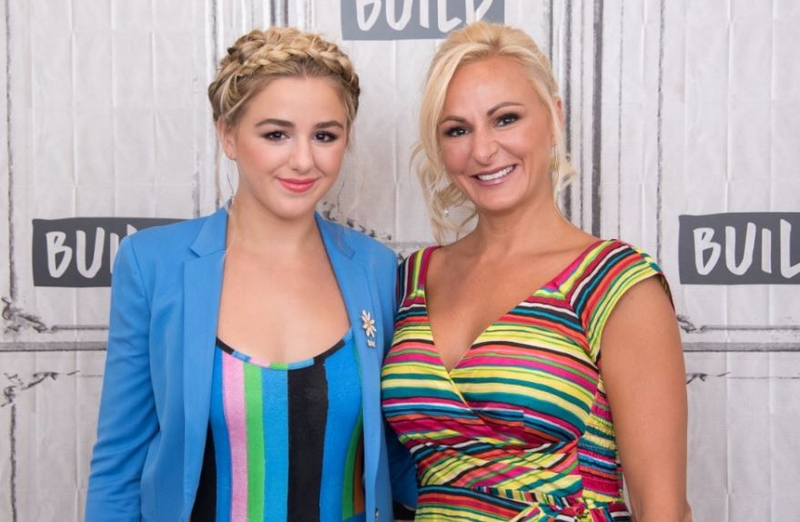 She even claimed moms would set up fake fights and yell at each other just for show. Not so motherly but extremely fake.
Beauty and the Geek

The premise behind 'Beauty and the Geek' is simple, take a classic dating show and flip it upside down by pitting some of the most beautiful women on earth with the nerdiest men god has ever created.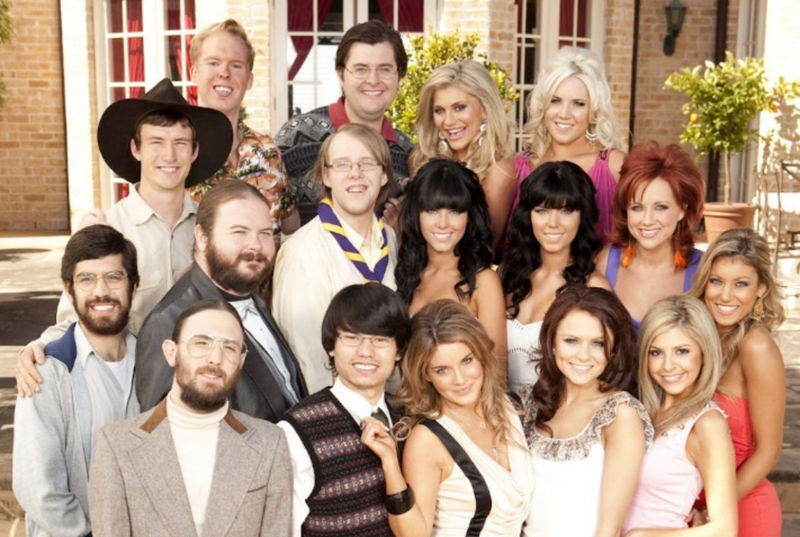 While this show gave hope to many video-gamers and programmers, it was sadly fake. Not only were many of the geeks acting, but some of the girls were paid actresses. It was totally fake.
Restaurant Stakeout

The premise behind 'Restaurant Stakeout' is seeing Restaurateur Willie Degel get behind the counter in unsuccessful food establishments and fix their broken businesses. He does this by firing inadequate staff members in a highly dramatic fashion, which is quite a tall order for a weekly TV show.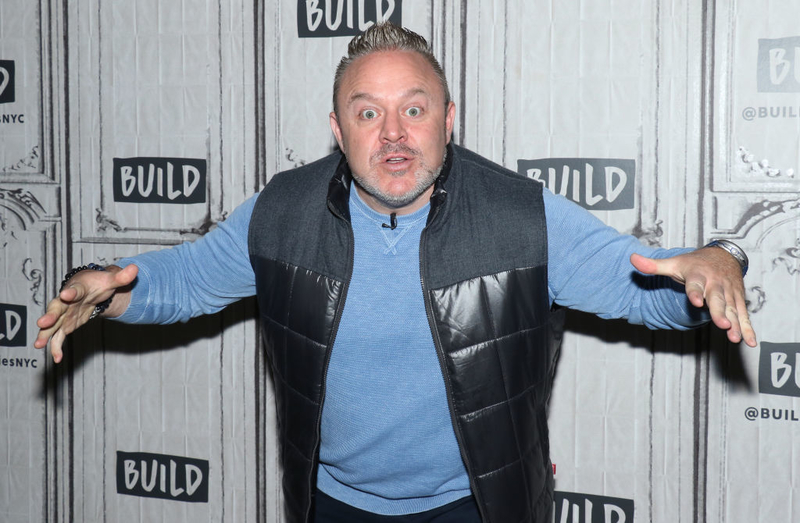 One of the show's participants admitted the studio contacted him and screened for bad employees. They also asked the restaurant's staff to act as horribly as possible. Horrendously fake.
Project Runway

'Project Runway' is quite a popular show, and gives a supposed behind-the-scenes look into the work that goes into runway fashion shows. Unfortunately, the show has been outed by many of its former participants, including Jack Mackenroth and Daniel Esquivel.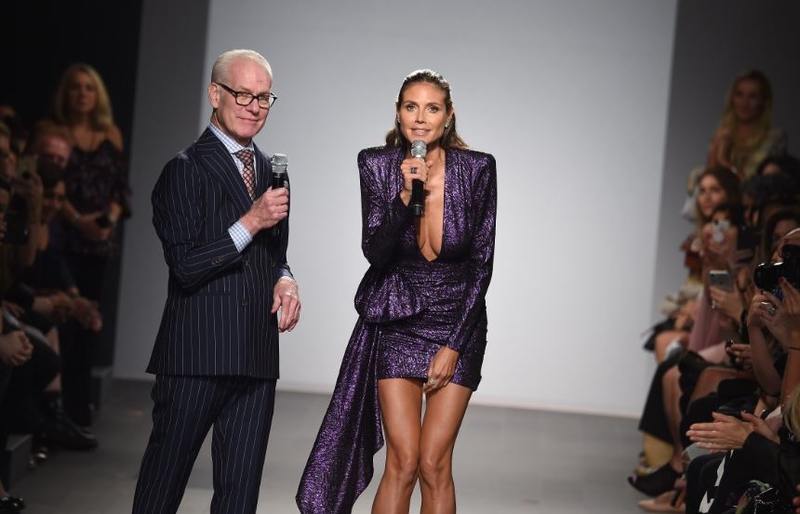 These designers claim that scenes are extremely sensationalized and that the reality is much more boring. This one was designed to be fake!
Judge Judy

Audiences have been following Judge Judy and her myriad of strange and cringe-inducing cases for over two decades. The show turned this judge into one of the most famous people in the United States.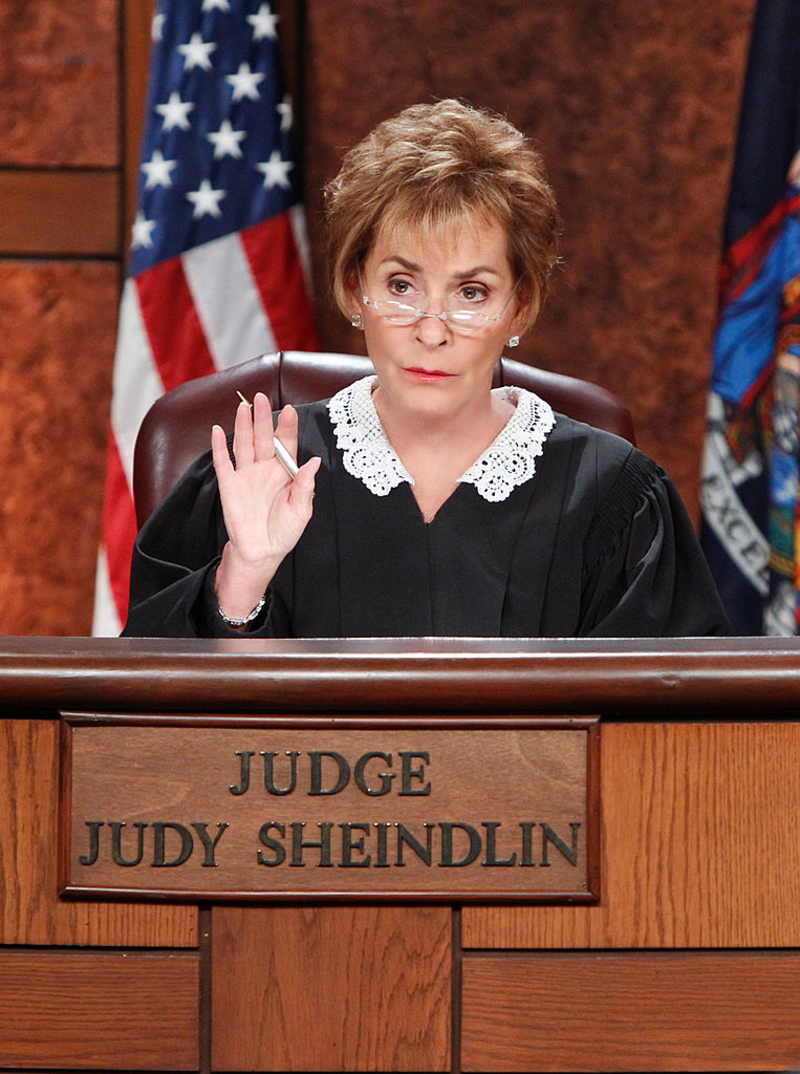 While the cases are as real as they get, the actual outcomes of each case are always decided before the filming begins. Also, both sides get paid for participating. The court dates? Fake!
Pawn Stars

The show 'Pawn Stars' might as well be called Acting Stars, as most of its scenes are completely fake and scripted. The pawn store is actually owned by the Harrison family but functions mostly as a tourist attraction rather than an actual business.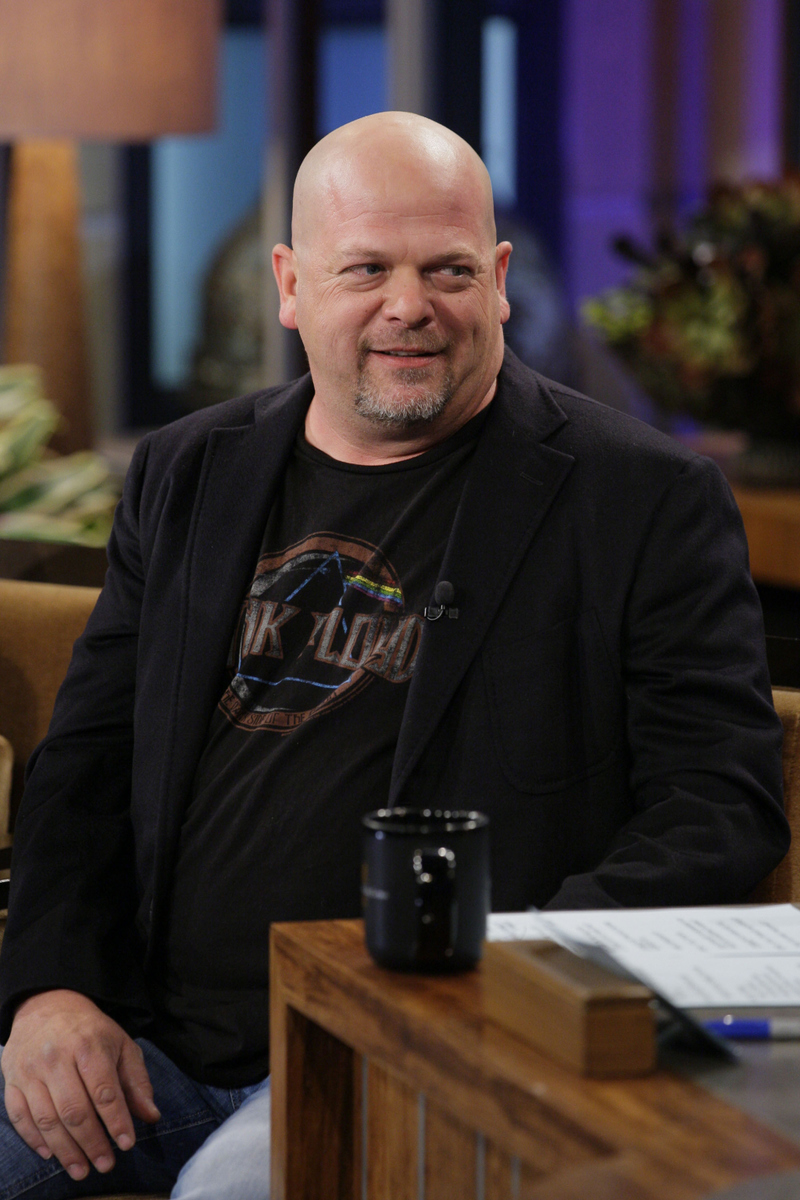 The items on the show are usually researched with prices agreed ahead of time, and the stars don't even work the counter when cameras aren't filming, due to various Nevada privacy laws. Pawned and fake.
Ghost Hunters

We don't really know how to describe the fact that a reality show about ghosts is fake, it pretty much goes without saying. But we'll do our best. Basically, many people accuse 'Ghost Hunters' of being mostly scripted and not very realistic.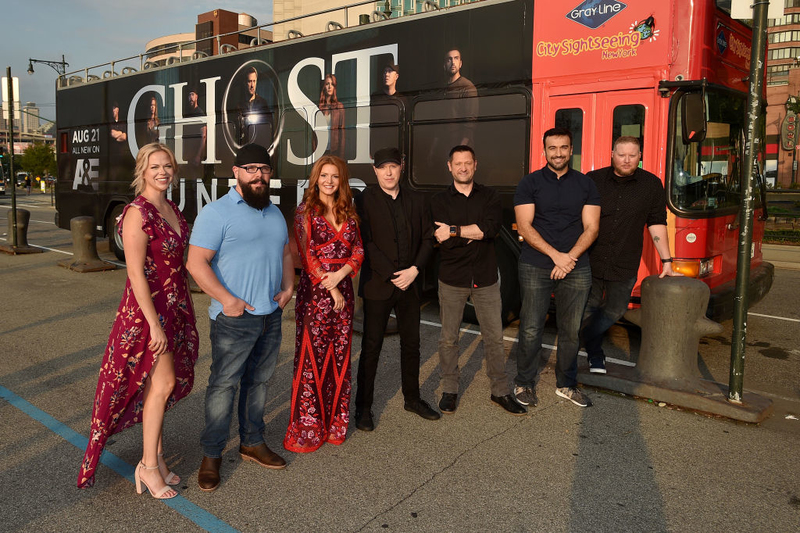 We really hope that this is true, as the only other option is that these guys actually believe they're running around encountering ghosts. Nevertheless, it's definitely entertaining. Ghostly and fake, but entertaining.
Cupcake Wars

We would be extremely happy if countries could actually wage wars using cupcakes, but for now, let's just settle on watching 'Cupcake Wars' instead. The reality show follows contestants from different U.S. states who have to bake tasty original cupcakes in order to win the grand prize.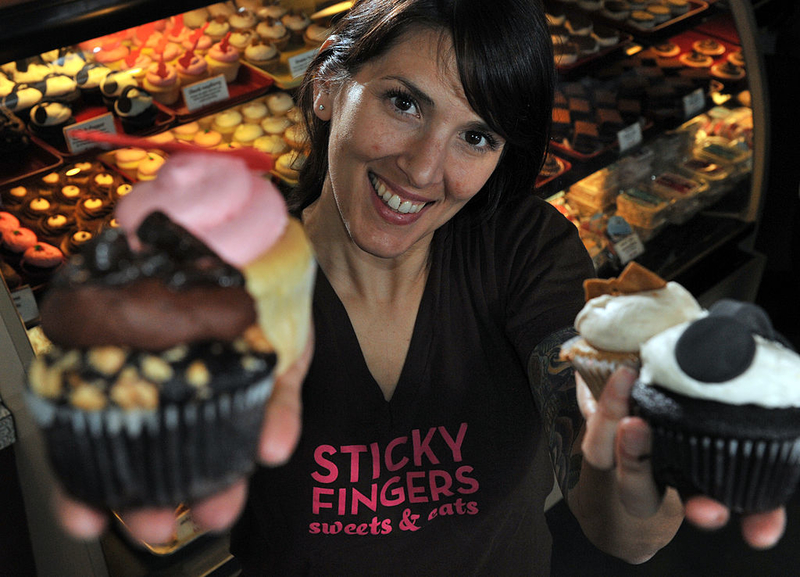 In truth, various rumors have been circulating that much of the competition in the show is actually fake. Half baked and fake!
Love Island

Reality TV shows often get criticized for not having any creative content. 'Love Island' is a great example of this lack of originality, as it's simply a mix of 'The Bachelor' and 'Survivor'. The show pairs a group of singles on a tropical island, but according to one naughty Reddit user, it's completely fake.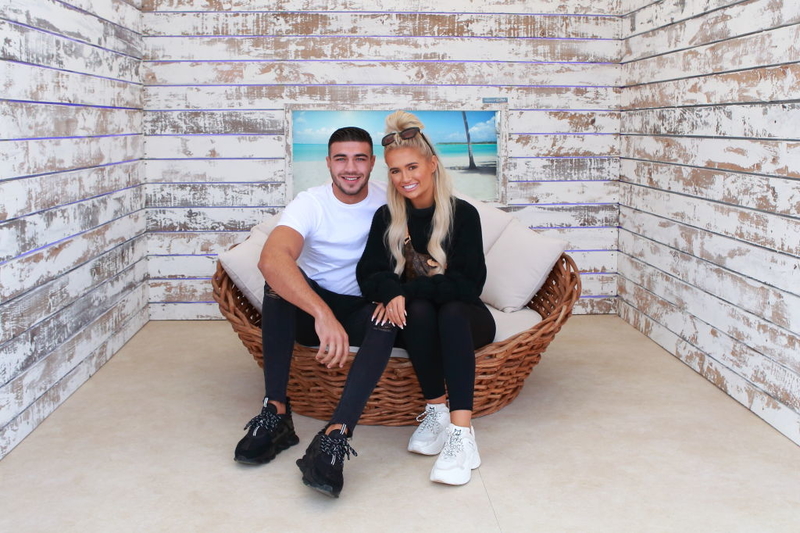 Everything, from the arguments to the dramas on the show, is made up and acted. Romantically fake.
Mob Wives

'Mob Wives' basically took a bunch of rugged, tough women from Staten Island, N.Y. that were married to mobsters and pitted them against each other. The show was mostly fake in the sense that many of its events were staged or produced.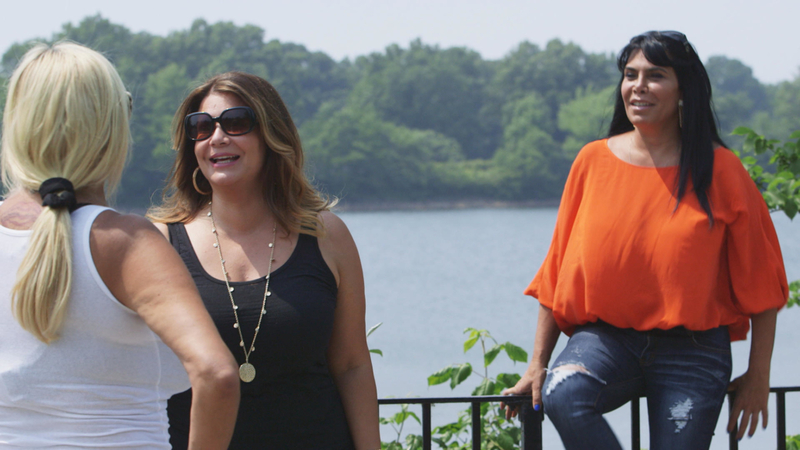 Most of its participants don't actually frequent together, so the producers essentially created various dramatic scenes and fights between them. So fake… and dangerous too.
Toddlers and Tiaras

There's something extremely cringe-inducing about 'Toddlers and Tiaras', a show which takes the already debatable idea of having adults argue on TV for entertainment, and makes children do it instead.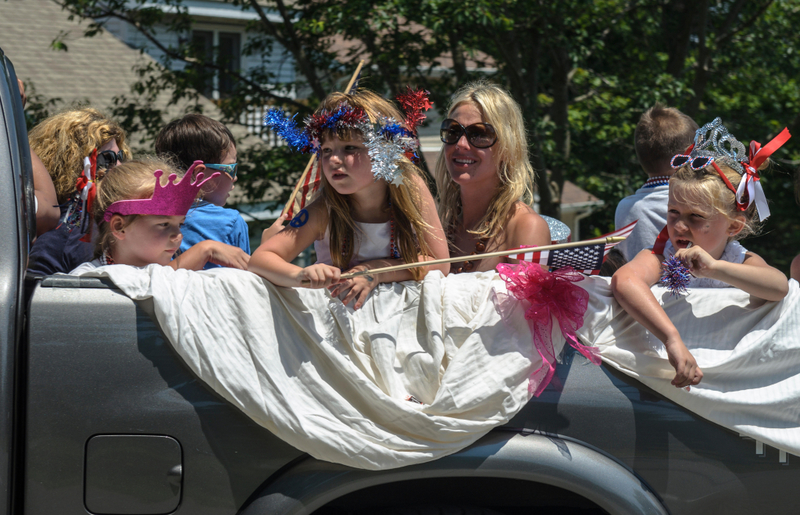 However, many of the show's participants and former staff came forward in recent years and claimed that the show is largely scripted, with the drama mostly being fake. Prematurely fake.
Britain's Got Talent

Like Gordon Ramsey's various reality TV shows, fans of 'Britain's Got Talent' mostly tune in to watch Simon Cowell get paid almost $100 million per year to dish out creative criticism to the show's participants.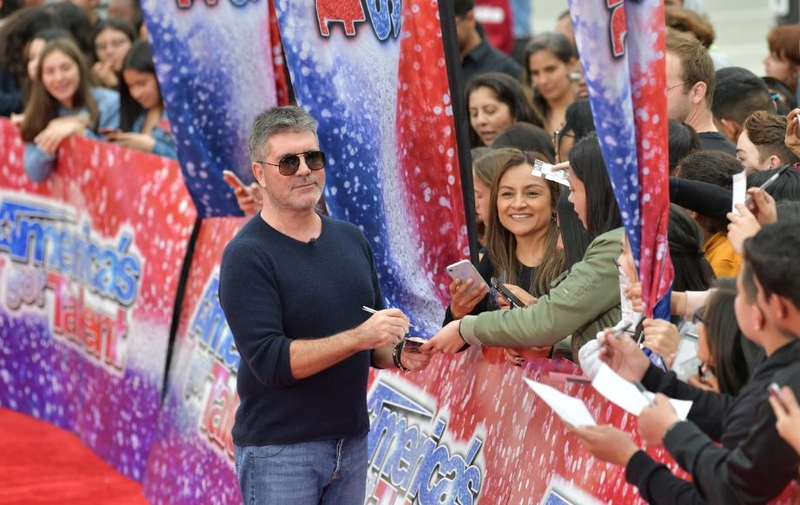 Unfortunately, in 2015 it was revealed that some of the show's talents are fake, with producers doing everything they can to make sure things stay interesting. Deceivingly fake.
The Apprentice

Before Donald Trump became President of the U.S., he was polishing his acting skills on 'The Apprentice'. The show made him almost as popular as Oprah, and mostly revolves around Trump interviewing candidates for a chance to work for him.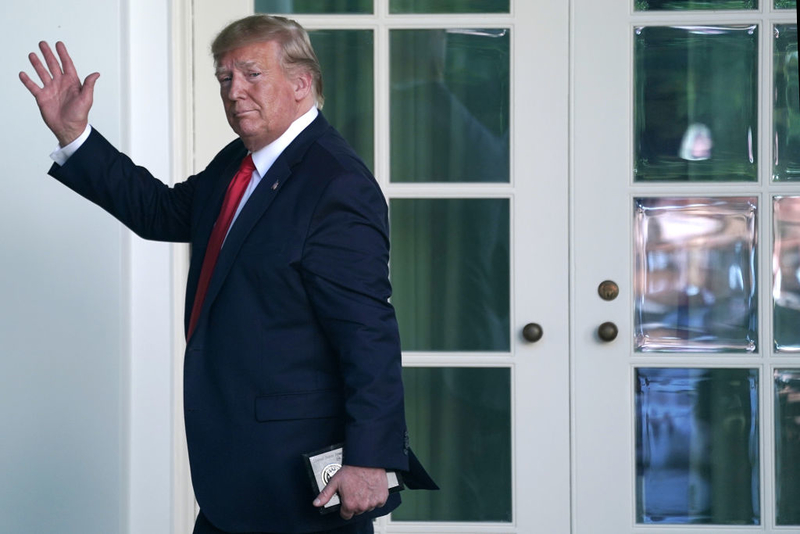 Many of the show's firing scenes were highly exaggerated, and participants knew ahead of time that they were about to get the ax. Presidentially fake.
Property Brothers

Another sad case of fake reality TV is the popular real-estate show, 'Property Brothers'. It follows the lovable Canadian brothers Jonathan and Drew Scott, as they broker home sales from start to finish. Unfortunately, much of the show is fake.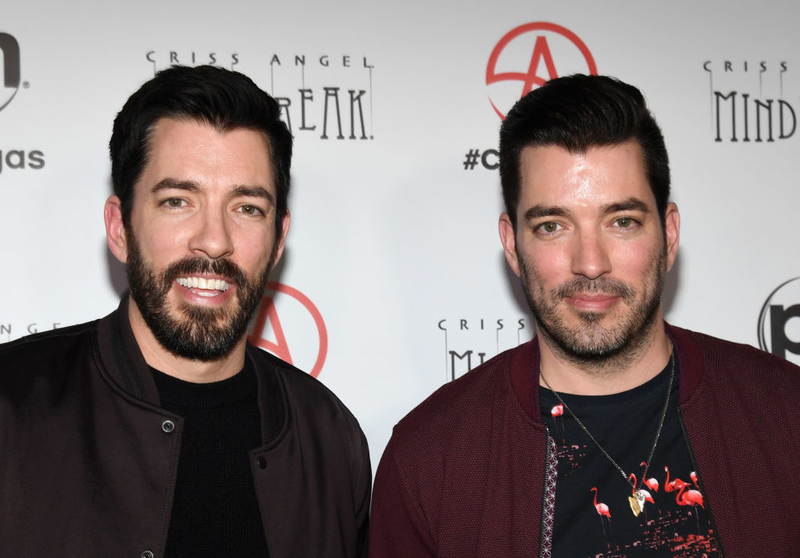 The brothers allegedly only renovate a portion of the house which is chosen by the couple. Additionally, many of the exchanges are often shot several times to get the best dramatic effect. Essentially fake.
The Hills

If you're looking for a reality show that takes the worst stereotypes about women, from gossiping to backstabbing, and puts them on the forefront, 'The Hills' was made just for you. However, most of these events and dramas are scripted.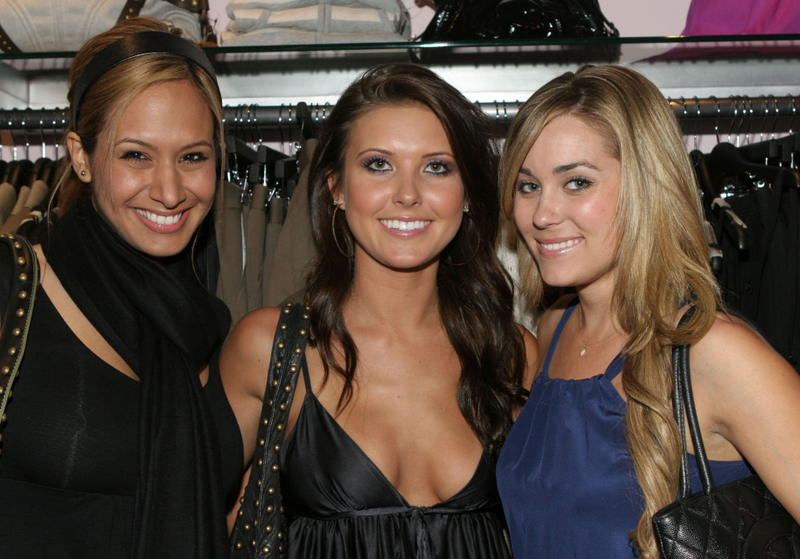 Former participant Spencer Pratt revealed that he and Heidi Montag had to re-shoot the scene where they thought she was pregnant fifteen times to make it as dramatic and intense as producers wanted. Intensely fake.
Survivor

'Survivor' might just be the longest-running reality TV show of all time (excluding some like 'Judge Judy'), as it has been running annually for more than two decades. Unfortunately, whether it started in recent years or decades ago, the show has been outed as mostly fake.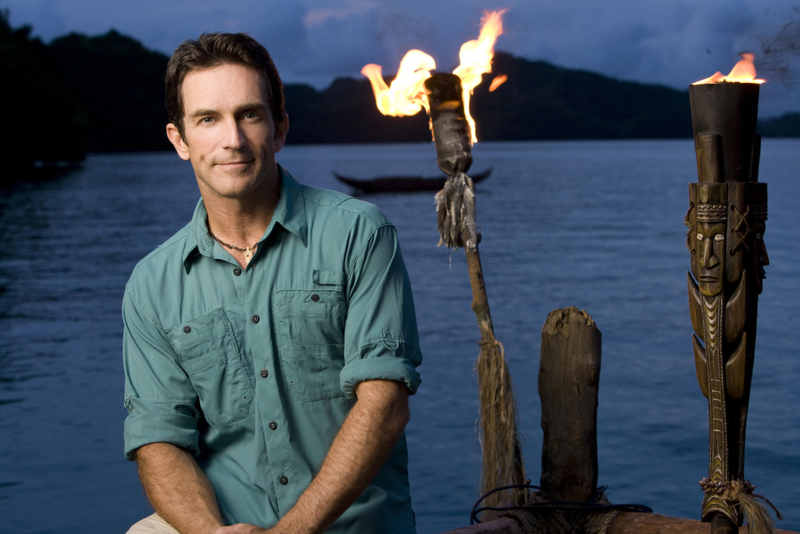 Producers have even admitted to using stunt doubles for many of the team's challenges. Surviving but fake.
Duck Dynasty

'Duck Dynasty' revolves around the Robertson family, which makes most of its vast wealth with creative duck hunting products. The show ran for 130 episodes and proved that beards can be extremely entertaining.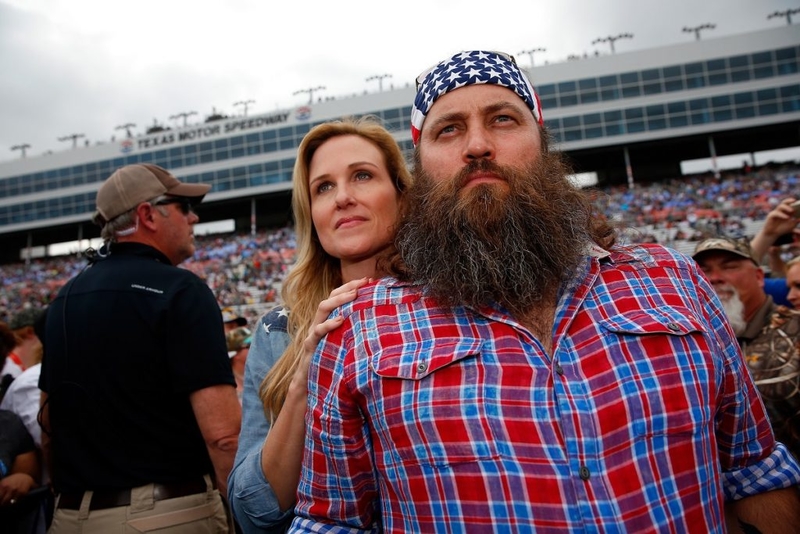 However, most of the show's drama was exaggerated for ratings, and producers often inserted 'bleeps' even when the cast wasn't swearing. The show was actually less vulgar than you'd think… but more fake.
WWE Smackdown / Raw

We thought about including this one here just for good measures. While most boys learn by age twelve that wrestling is fake (both in and out of the ring), a handful of them grows up believing these battles to be true.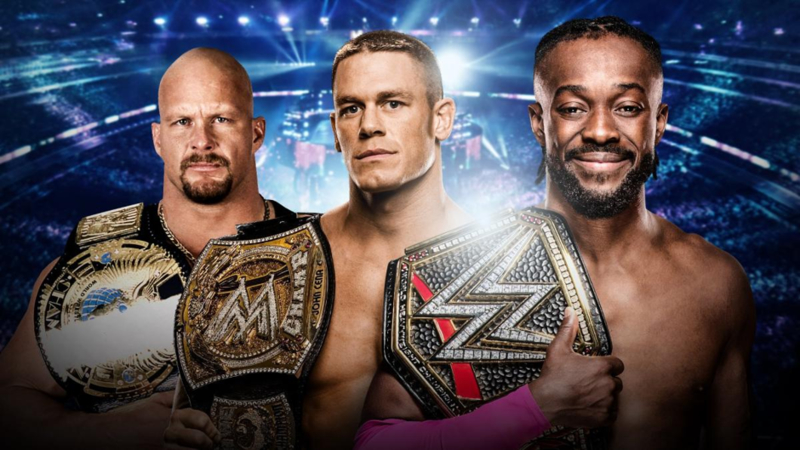 It's hard to imagine that some fans still think that you can get smacked in the head by a chair repeatedly and just show up the next week like everything's fine. Well, it's not. Definitely fake.
Keeping Up with the Kardashians

Whatever you might think about Kim Kardashian and her family, it's impossible to ignore the fact that they have managed to make literally billions off their name and likeness by ginning up controversy and getting attention. Their reality show, 'Keeping Up with the Kardashians', has been around since 2007, and it's obviously fake to a very large degree.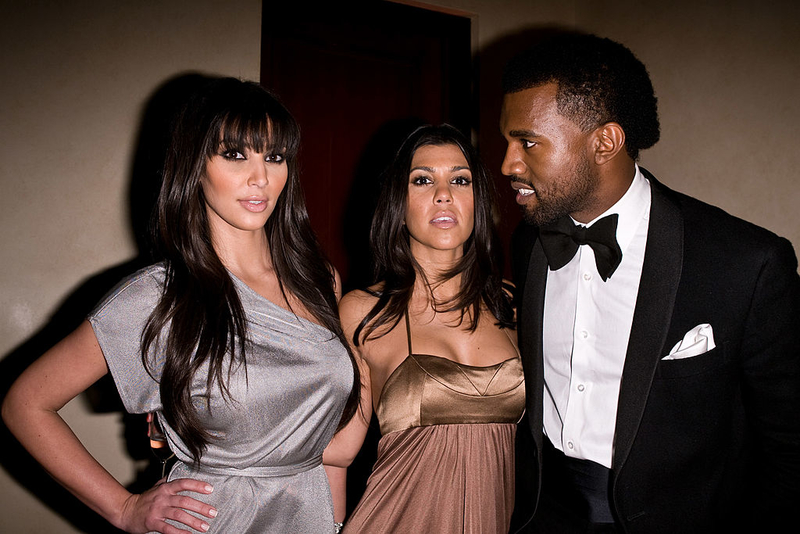 It still draws in millions every week though, so apparently, the truth isn't all that important. Kept up and fake.
Breaking Amish

In today's always-connected world, a group like the Amish tends to get quite a unique reputation, and many are obviously fascinated about their lives. And for good reason. 'Breaking Amish' introduced the premise of Amish people trying to break away from their confined lifestyles and moving to New York.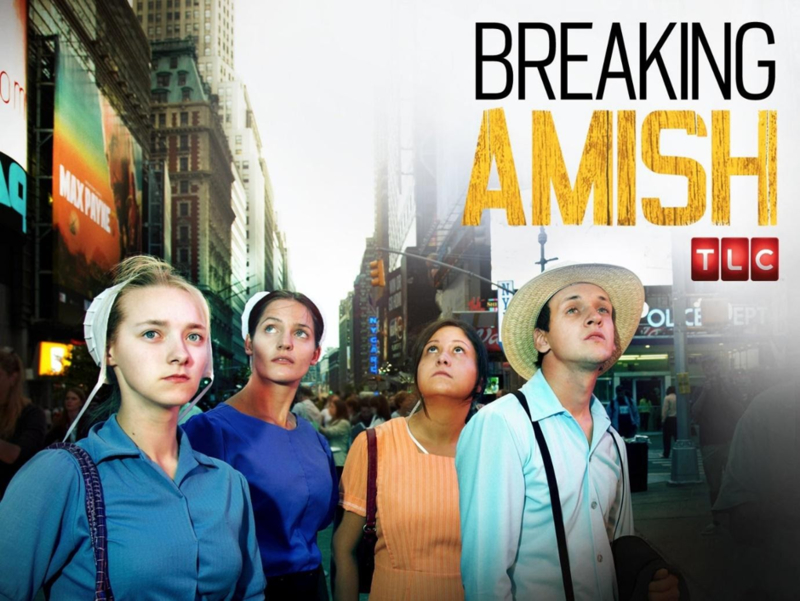 It's known at this point that the show is actually fake, as these people aren't really Amish, just acting. Extremely disappointing.
Southern Charm

'Southern Charm' is proof that you can make any show successful as long as you put an interesting spin on the classic formula of 'The Real Housewives'. While its premise is interesting, former participant Danni Baird stated in an interview that many of its cast didn't even live in Charleston.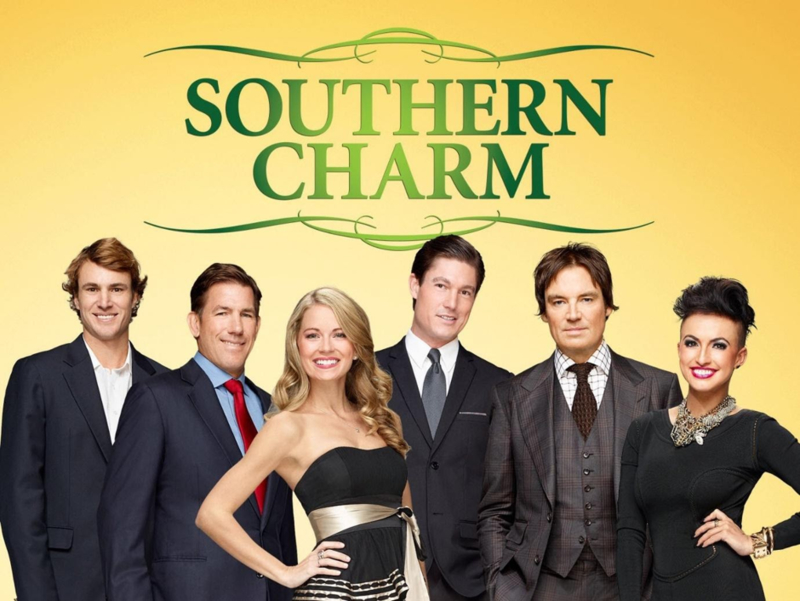 He also claimed that much of the drama was pre-scripted by producers. So all in all, it's not so authentic. Oh so fake.
Hardcore Pawn

'Hardcore Pawn' revolves around the Gold family, who runs a pawn shop in Detroit's rough 8 Mile. While the show is entertaining and teaches you a thing or two about negotiations and handling people, much of its drama is fake.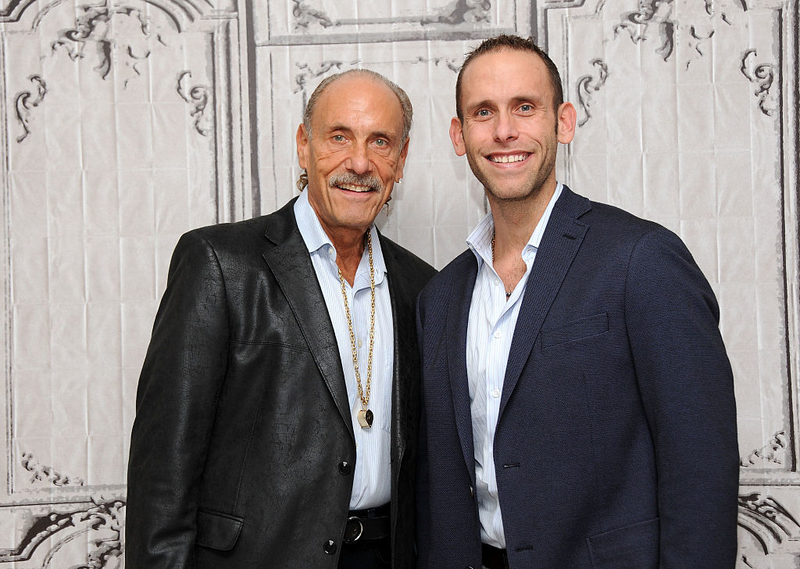 Many of the show's participants later claimed that their incredibly exaggerated fights with the Gold family were completely fake. Entertaining, but fake.
I Am Cait

Caitlyn Jenner rocked the world when she announced her transition into a female, and everyone wanted to follow her story. 'I Am Cait' was the answer to that demand, and followed the lady throughout her challenging gender transition.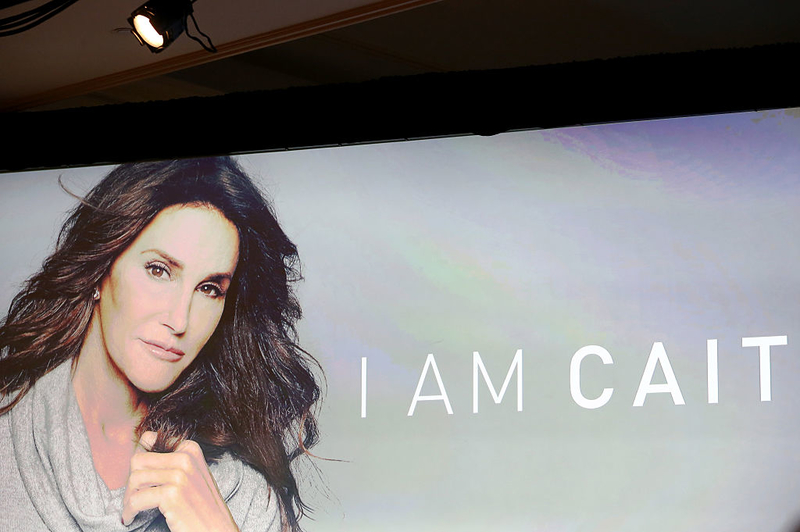 Once the first season was over, most of the excitement was gone, so the producers began creating fake scenarios for Cait to react to. Exceedingly fake.
Jersey Shore

In 2009, 'Jersey Shore' hit the TV channels and became one of the world's most popular reality shows. While the cast members of 'Jersey Shore' are actually friends in real life, most of their drama is apparently made up.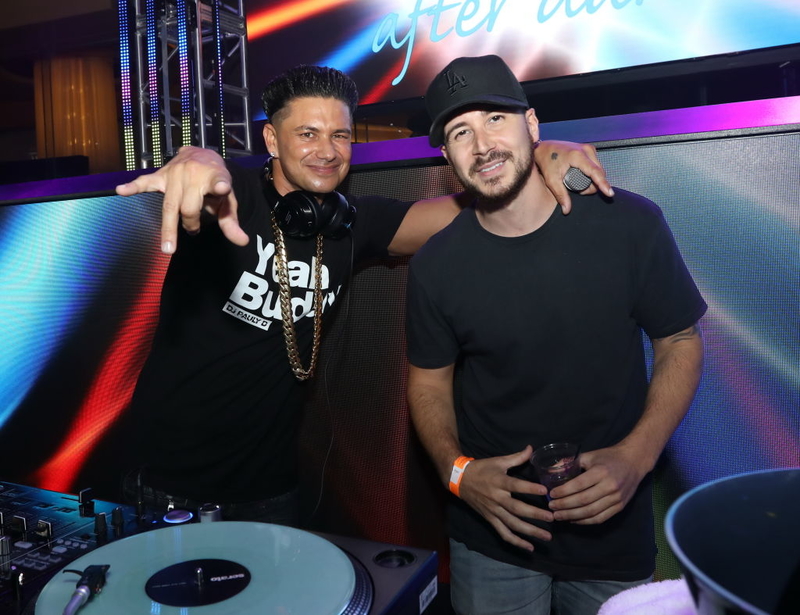 A lawyer whose offices were located just across the street from them reported that many of their walkouts were not only staged but rehearsed to perfection. Lawyered! And fake…
Undercover Boss

There's a lot of merit behind a show about hard-working people finally getting rewarded for all their under-credited hard work. Each episode revolves around a company's boss going undercover and learning crucial lessons about his employees and business.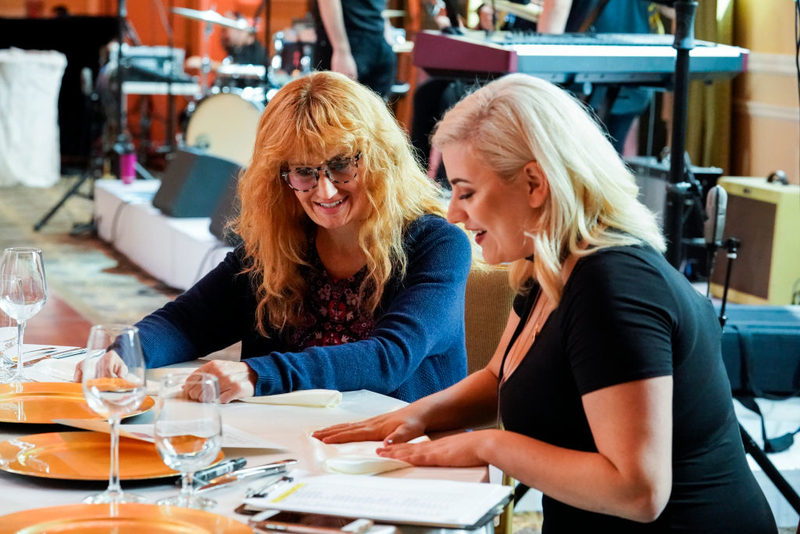 Unfortunately, various reports indicate that the show is mostly fake, including the various promises made to employees. Completely devastating… and completely fake.
RuPaul's Drag Race

In 2009, 'RuPaul's Drag Race' showed the world what would happen when you take a bunch of drag queens and put them in a reality show.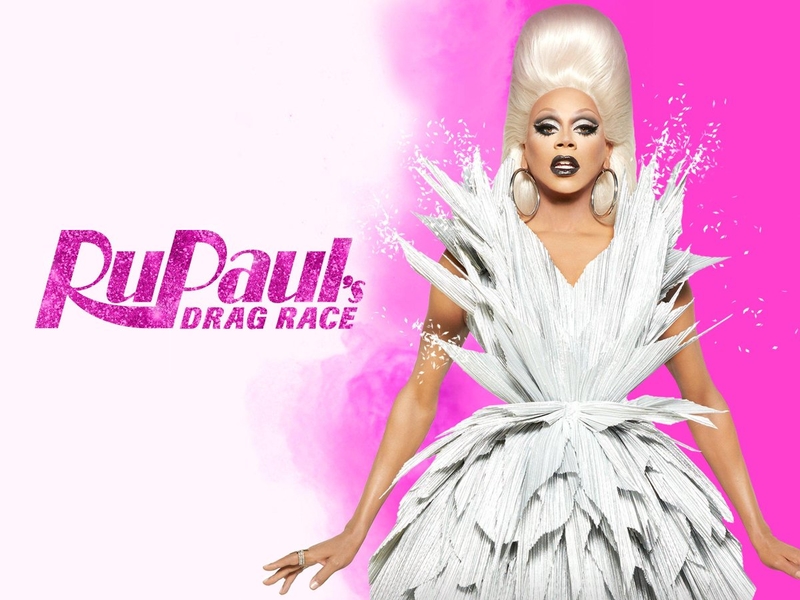 Despite its popularity, former contestant Jaremi Carey (Phi Phi O'Hara), claims that the show's producers often ginned-up drama by intentionally getting him emotional and then cutting clips deceptively to make him look bad. Spectacularly fake.
Long Island Medium

Whatever your opinion is on mediums and fortune tellers, you can't deny that they have a certain appeal. 'Long Island Medium' is a great example of taking that premise to the extreme. Although it does have its fair share of issues, Theresa Caputo, the show's star medium, has been involved in many, many scandals and legal issues over the years.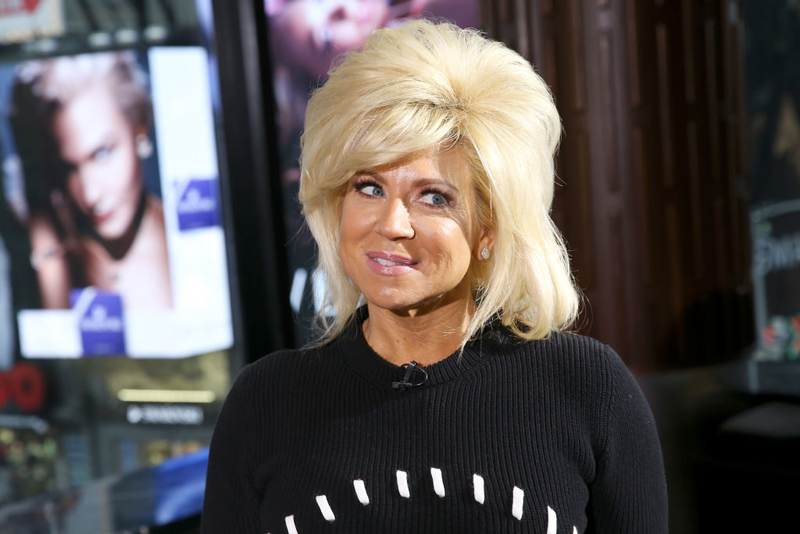 The star has also been accused of receiving most of her readings from the crew through a hidden earbud. Very medium and totally fake.
Pimp My Ride

Back in 2004, MTV and Xzibit teamed up for a show about breaking down mediocre cars and turning them into pimped out rides. Unfortunately, despite the show's exciting premise, many of its restorations were fake.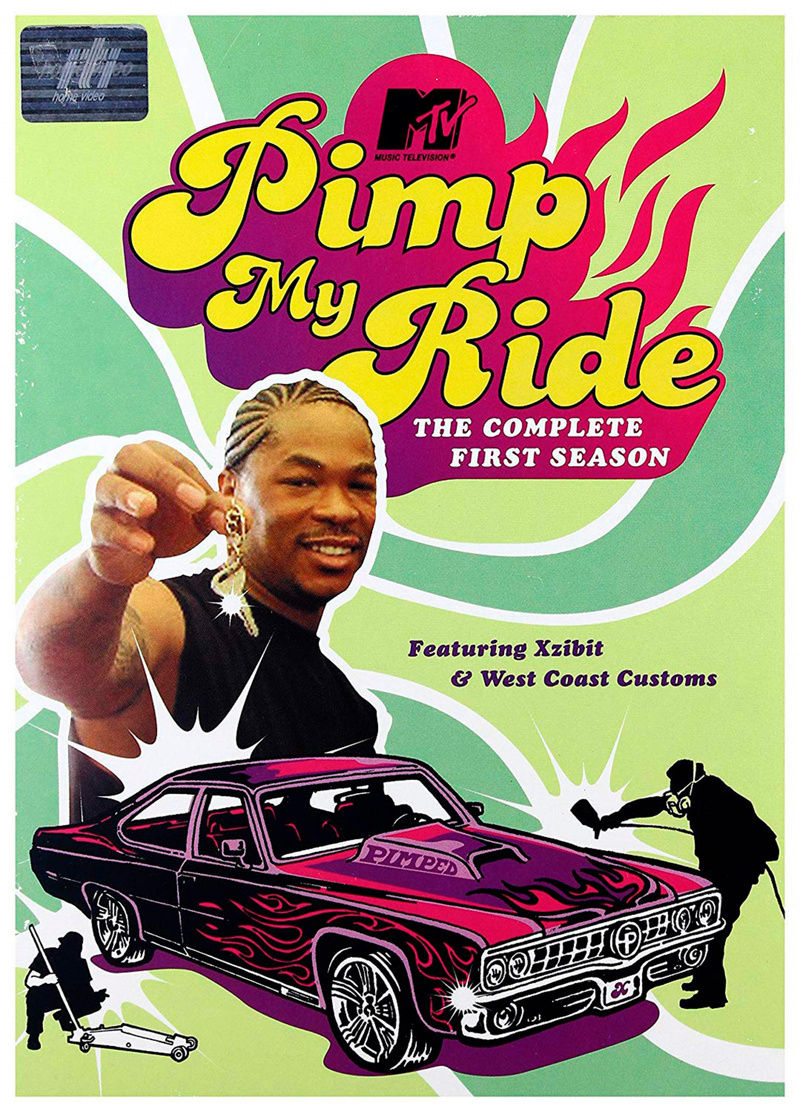 Many of the cars that were "pimped out" never actually got improved the way they were shown. They were simply outfitted with various props that just look good on camera. What a shame! And a fake!
The Biggest Loser

Let's face it, most of us should probably spend a little more time exercising and a little less on watching people try to lose weight on 'The Biggest Loser'. But we don't and that's why we enjoy it so much.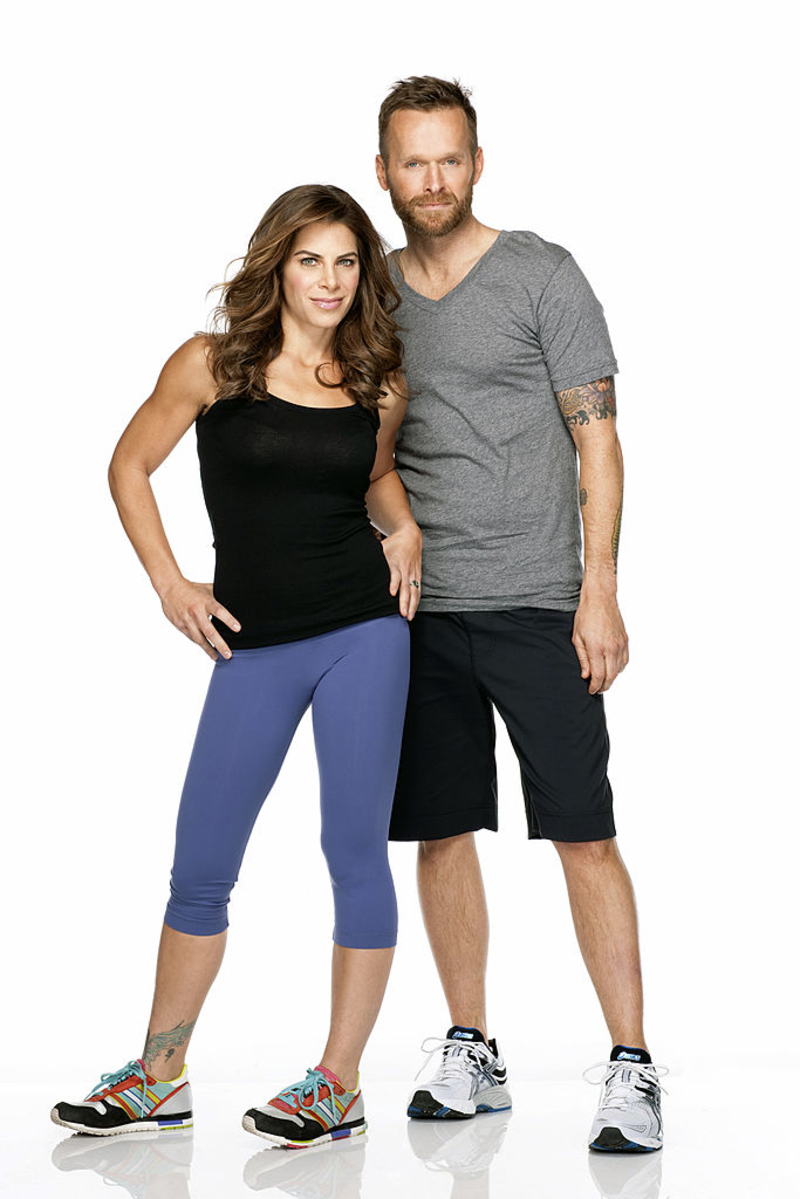 The show is notorious for putting its overweight participants on soul-crushing diets that end up backfiring horribly after the show ends. Many of the show's "medical professionals" have also been criticized, and are most likely not licensed. Uncertified… and fake!
WAGS LA

When E! first launched WAGS back in 2015, it quickly became one of the network's most-watched reality shows. The premise behind the show was that you have to have a behind-the-scenes look at the life and drama of being a sports star's wife.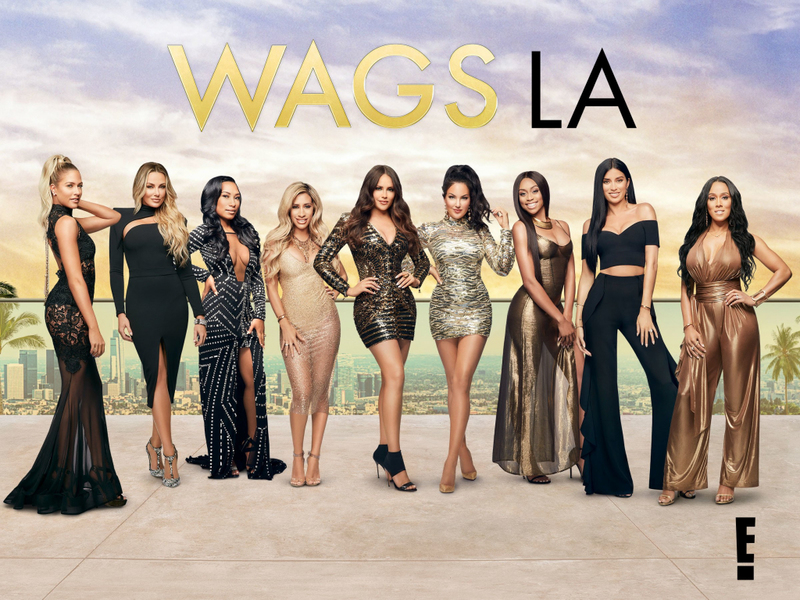 Unfortunately, most of the conflicts and drama in the show were completely made up. The show's deceptiveness got to the point where some women in it didn't even date these athletes in real life. What a fake.
Catfish

The premise of MTV's 'Catfish' is certainly interesting. It features hosts Nev and Max as they help people uncover the identities of those they've been chatting with online.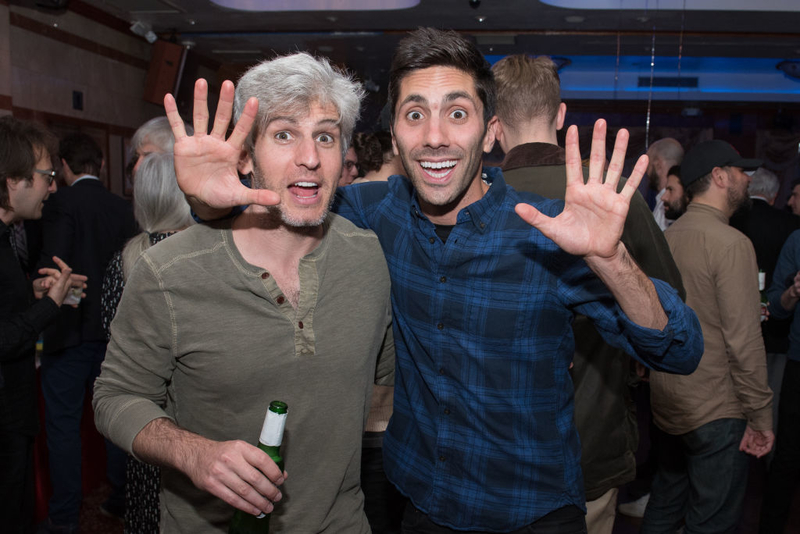 You'd think that they get approached by people who suspect they are being catfished, but many reports claim that the show's producers actually get approached by people who catfish and want to apply for it. Now that's just wrong… and fake.
Last Comic Standing

Everyone loves a good standup show, especially one with the premise of 'Last Comic Standing'. The show is centered around finding highly talented comedians and giving them the spotlight. Unfortunately, it was reported that the show's production ends up picking the winners instead of the judges.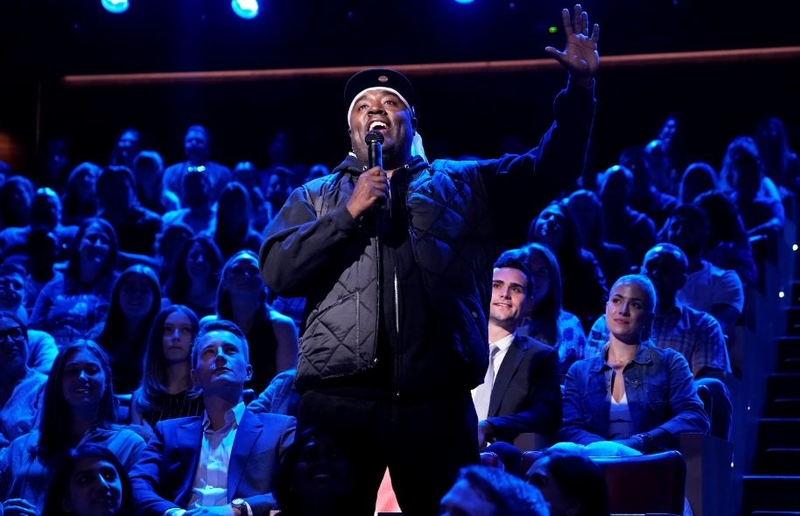 They also deceptively edit good performances to make them look like flops. Why would anyone do that? Insulting and fake.
What Not To Wear

Many people dream of being picked up for 'What Not to Wear' and getting $5,000 to achieve a total fashion makeover. Unfortunately, some of the show's participants claimed that the producers literally forced them to give away all their old clothes to charity.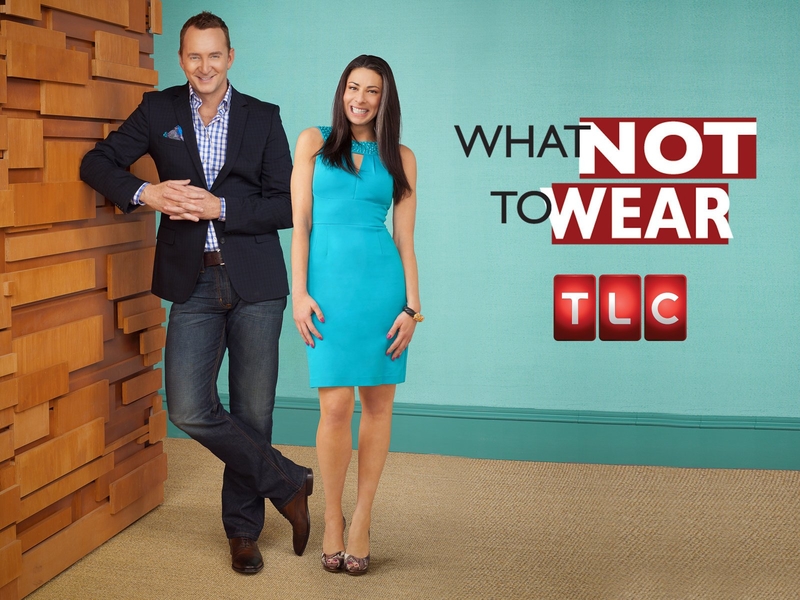 This was done in order to get tax breaks on their new clothes, which pretty much made them free for the TLC network. Hardcore… but not at all fake.
The Real World

It's ironic that a popular reality show called "The Real World" is actually not real at all. Many of its participants admitted that most of the conversations that happened in the house were actually scripted and pre-planned by the producers.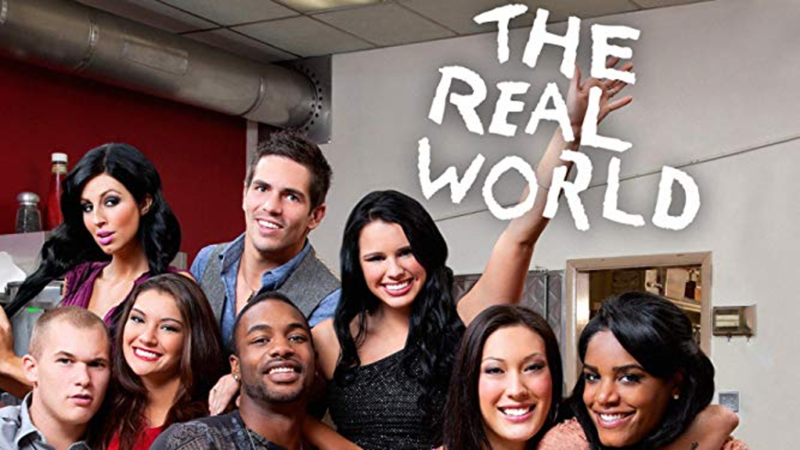 Everyone gets a rough direction of what they need to do or say, and improvise their way from there. At least that's something… about halfway fake.
Total Bellas

Professional wrestling always included its fair share of women athletes, as they bring a much-needed air of femininity to this mostly male sport.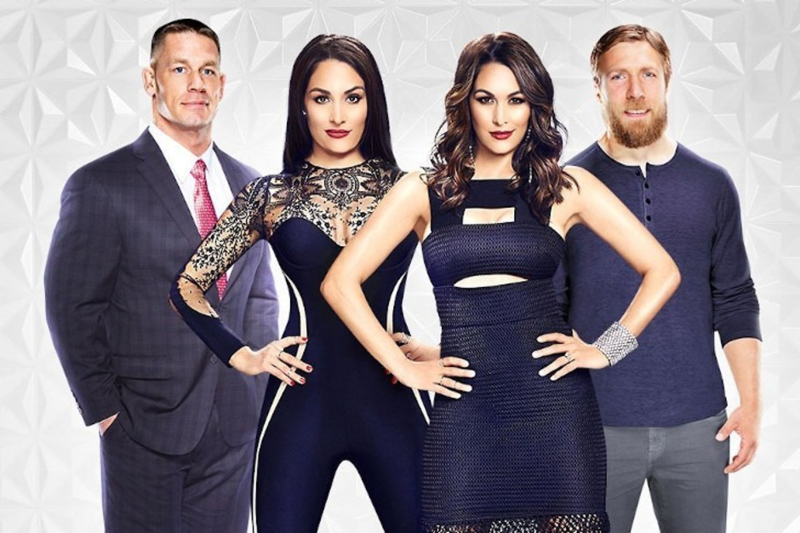 'Total Bellas' was originally pitched as a reality show about two prominent female wrestlers and their ex-boyfriends, John Cena, and Daniel Bryan. We're not surprised the show was completely fake, considering its source material. Super fake.
Bridezillas

Marriage is indeed a very stressful thing, as everything from the huge bills to the pressure of having a perfect event can really pile up on a bride. Not to mention the bonding of two separate lives together.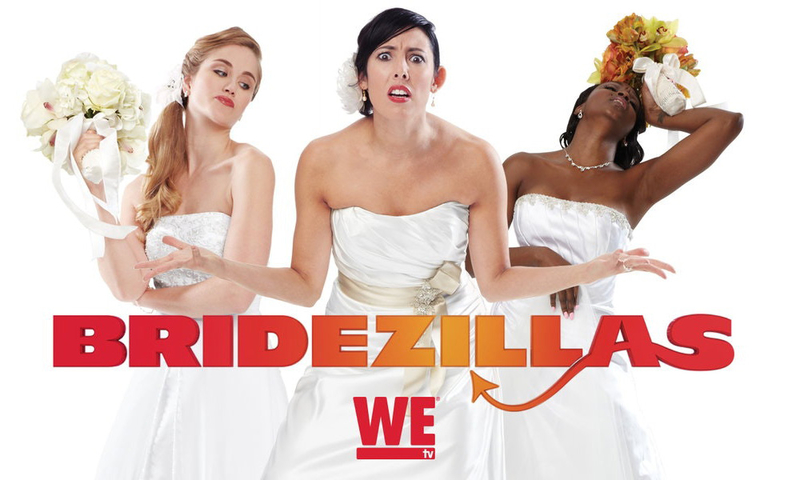 While 'Bridezillas' manages to capture this reality quite well, many of the show's participants claimed that production misled them in one way or another. That's not a nice thing to do to a bride, but anything for ratings, right? So mean… and so fake.
House Hunters

'House Hunters' is one of many popular reality shows that revolve around real-estate. It follows various individuals, couples, and families as they hire agents to find the house of their dreams.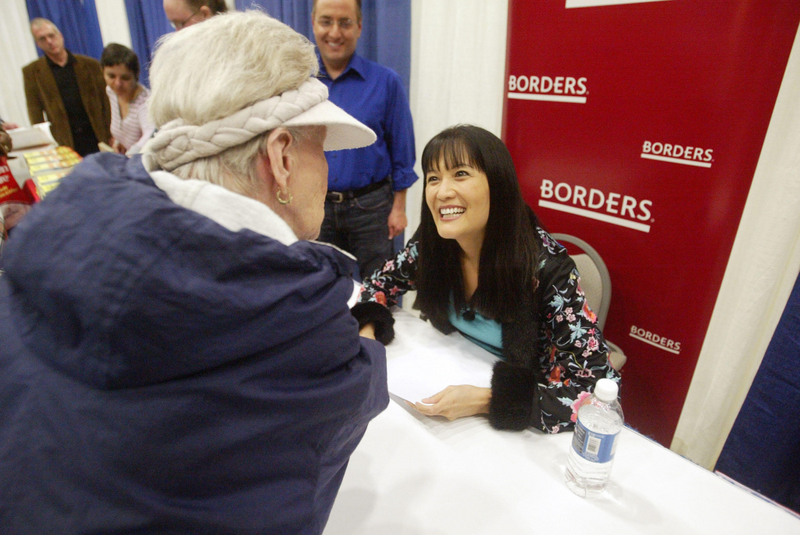 Like many of these shows, many aspects of it are completely fake. In truth, many of the show's participants have already found their house and are living in it before the filming even begins. Bogus and fake.
Storage Wars

The number one rule about reality TV shows is that you never want to anger one of the show's cast to the point of wanting to destroy the show. When David Hester, host of 'Storage Wars' was fired, he went to the press and claimed much of the show was fake.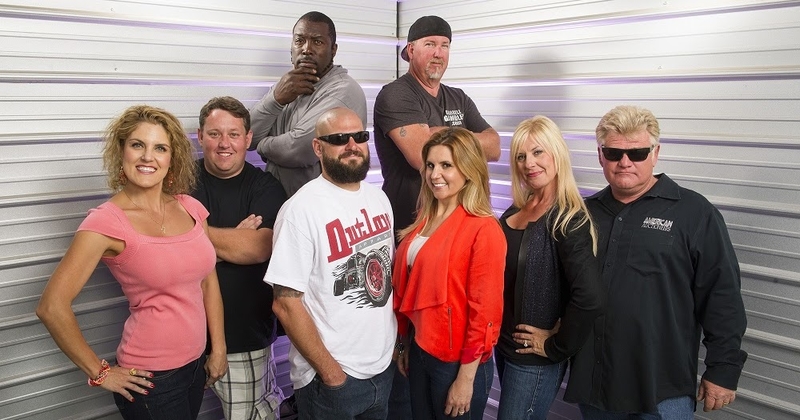 In response, the network sued him, and he was recently forced to pay roughly $122,692 in legal costs. The show was fake, but amounts of cash were very real.
The Bachelor/The Bachelorette

Like many reality TV shows that revolve around finding love, both 'The Bachelor' and 'The Bachelorette' are mostly scripted. There have been many rumors of producers basically working behind the scenes to create much of the drama on the show.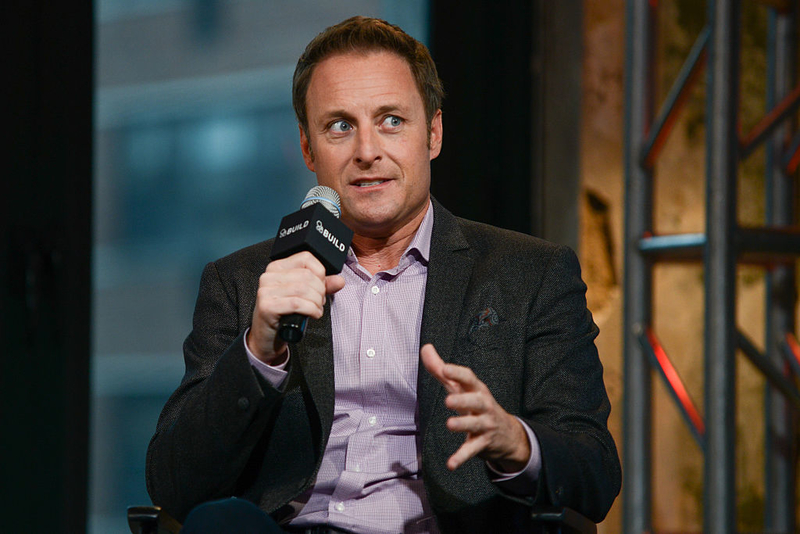 Everything from casting to the eventual rose ceremony is predetermined, and producers of the show are in control from start to finish. This one would not get a rose from us as it is completely and utterly fake!
Basketball Wives

Similar to 'WAGS' in its essence, 'Basketball Wives' follows the lives and drama involved in being married to famous basketball players. Unfortunately for the show's producers, in an astonishing interview, former cast member Matt Barnes claimed that the show is entirely fake.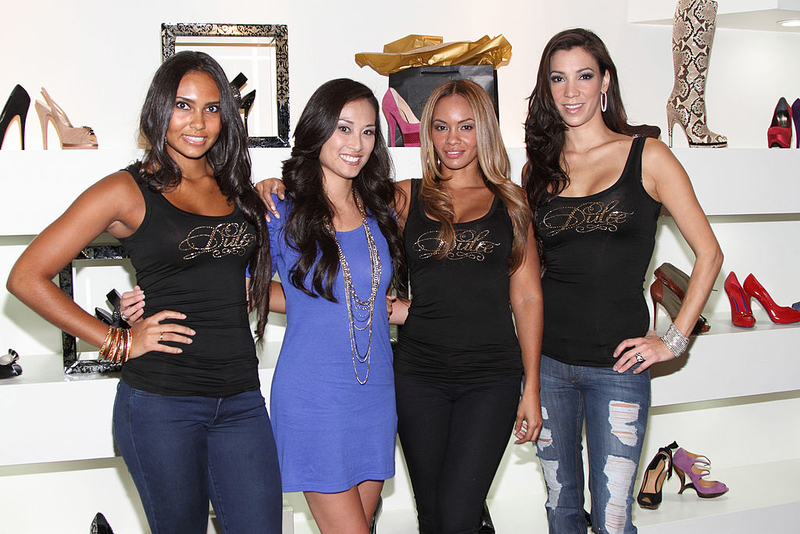 His claims were backed up by Tanya Young, who was equally unsupportive of the show's creators. Unsympathetically fake.
The Simple Life

There's nothing quite like watching rich socialites try to live like the rest of us. This was the premise behind 'The Simple Life', which put Paris Hilton and Nicole Richie in situations that forced them to do actual work.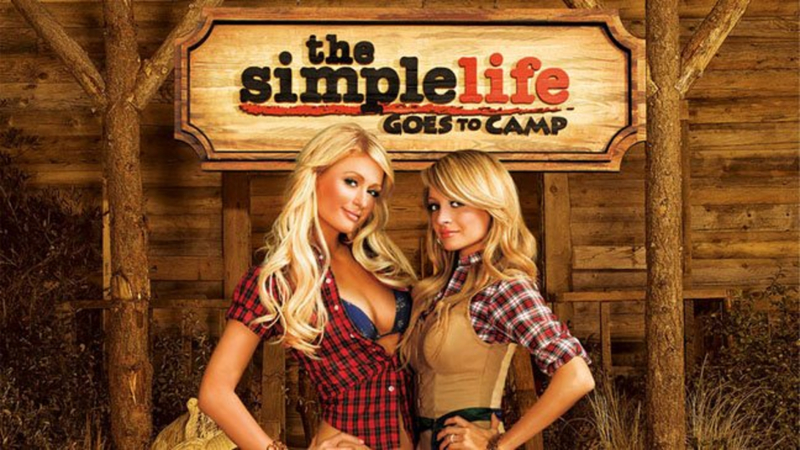 While the show was real in the sense that the girls did work a lot, Hilton admitted that most of their reactions were exaggerated for entertainment value. Exaggerated and fake.
The City

Whitney Port was a famous character from the reality show 'The Hills' and eventually got her own spin-off show in 'The City'. She went to live in New York City and would routinely get into various dramatic scenarios throughout her day.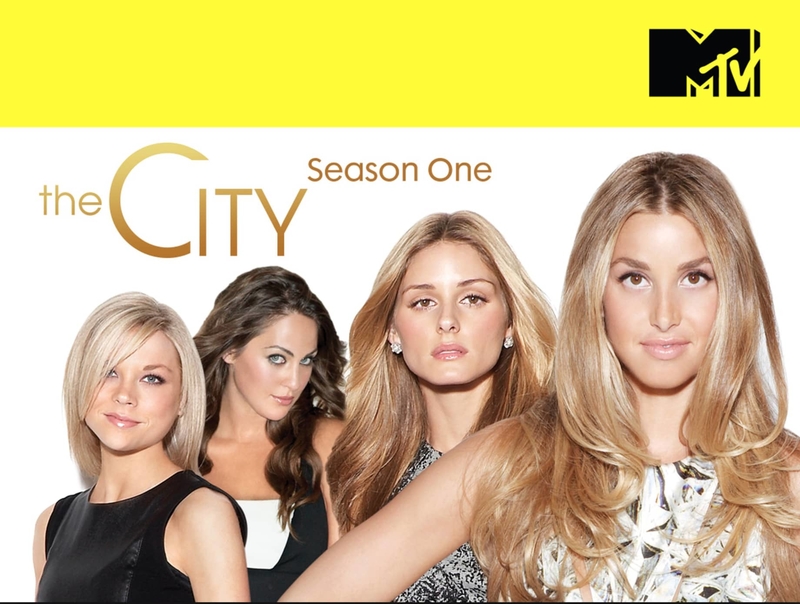 While the show was essentially real in terms of the people involved, many of its events were either staged or forced by the production. Staged and fake.
South Beach Tow

We thought that nobody would watch a show about towing illegally parked cars, but 'South Beach Tow' proved us wrong. The show's lead star, Bernice (shown below), is known for using incredibly creative methods for towing cars and often ends up catching the violator moments later.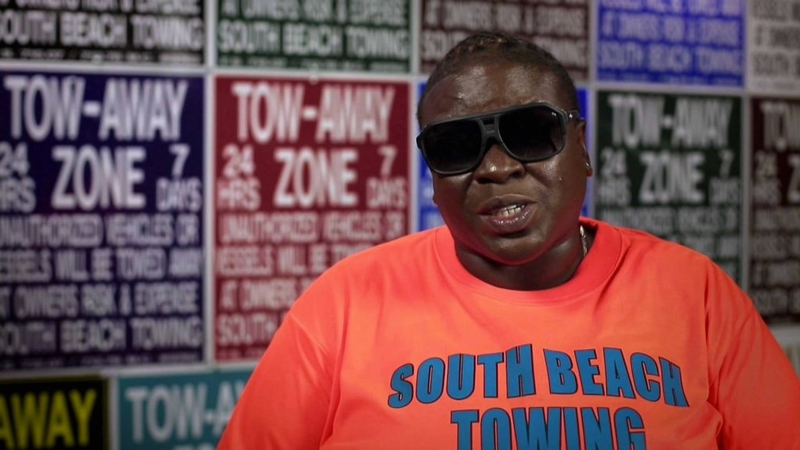 The show is obviously fake, but that doesn't mean it's not extremely fun to watch. Tow away your depiction of reality because this show is anything but real!
Teen Mom

MTV is known for having a host of mostly fake reality TV shows, and 'Teen Mom' basically falls under the same category. The show revolves around young girls who have gotten pregnant before age 18 and their journeys through motherhood.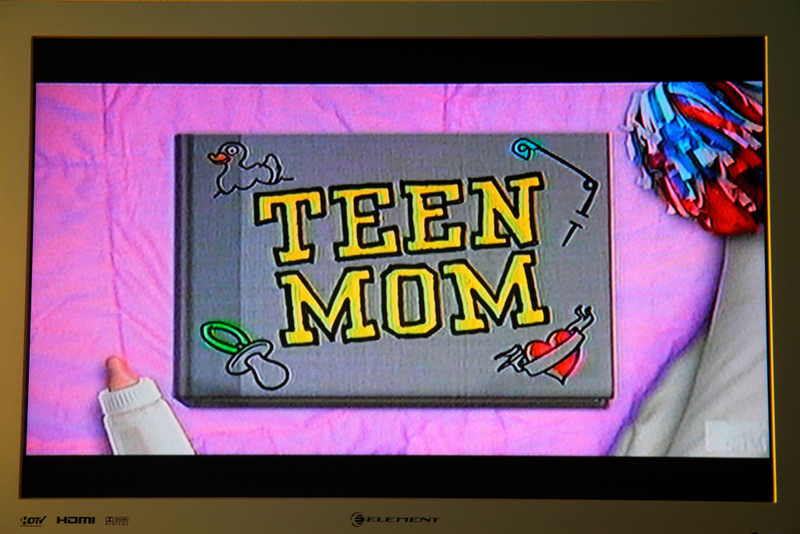 While all the arrests, breakups, and other issues shown were real, many of the dramatic conversations were edited to seem a lot harsher than they actually were. Irresponsibly fake.
Vanderpump Rules

Lisa Vanderpump was one of the biggest stars of 'The Real Housewives Of Beverly Hills', and got her chance for a spin-off with 'Vanderpump Rules'. In the show, she and her staff are followed as they try to manage her restaurant, SUR.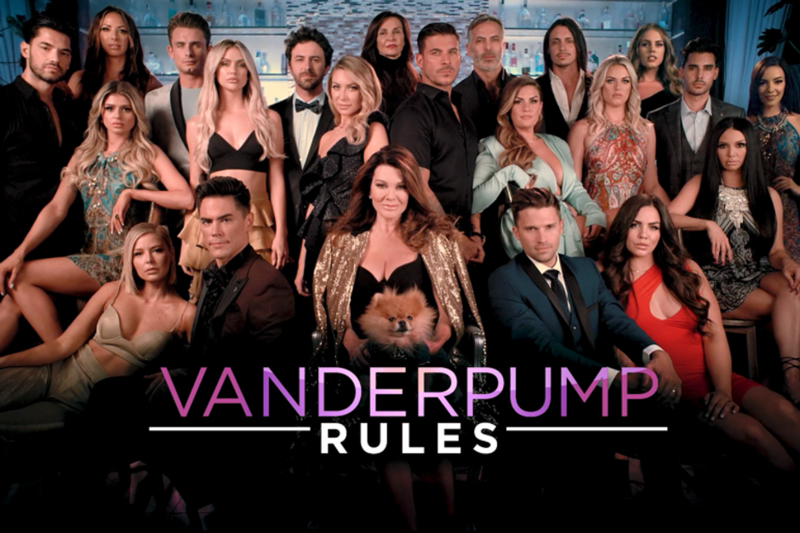 A fan of the show noticed that one of the characters was repeatedly shown with and without her necklace during a scene, which pointed to the fact that it was shot several times and only later pieced together. Busted! And fake.
The Voice

We're really very sad to announce that 'The Voice' isn't quite as authentic as many would want to believe, but don't take it from us. Rock singer Adam Wiener claimed on Facebook that he was approached by the show, but eventually chose to decline their offer to participate.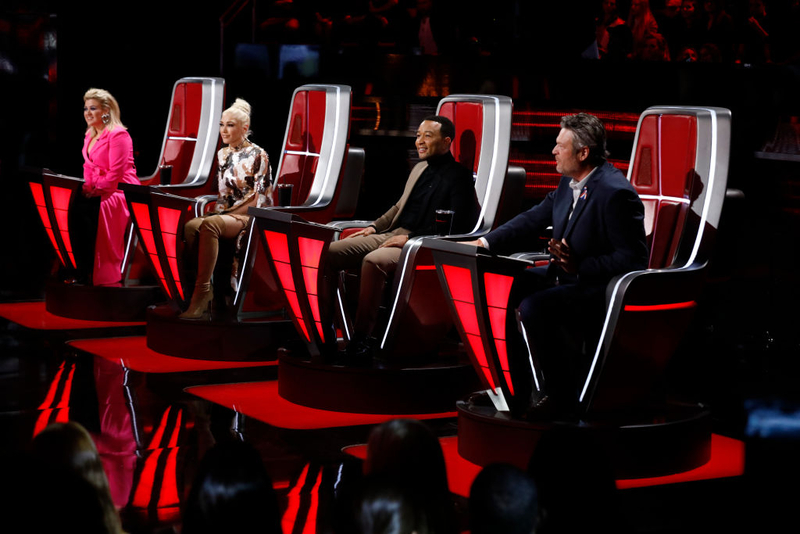 He said the show not only chooses their performers but also picks their songs and music styles. How upsetting! But once again, fake.
The Real Housewives

There was a lot of speculation over the years whether 'The Real Housewives' was scripted or not. The debate around the authenticity of the show came to an end when Teresa Giudice, one of its stars, swore in court under oath that it was fake.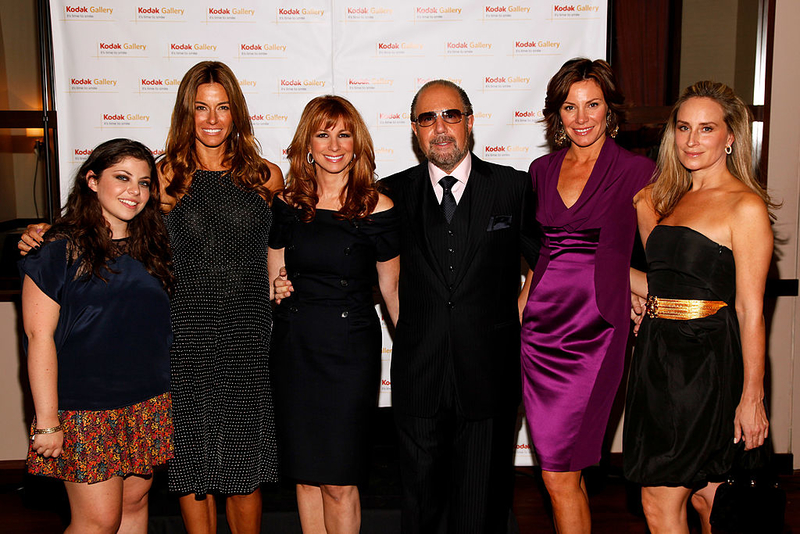 The star claimed that everything, from the meetings to the confrontations, is all planned in advance by the production. That's the real fake housewives for ya!
Divorce Court

Speaking of reality shows with terrible ideas behind them, how about a show that uses marital disputes for ratings? 'Divorce Court' revolves around married couples that need to come to a resolution around their divorce.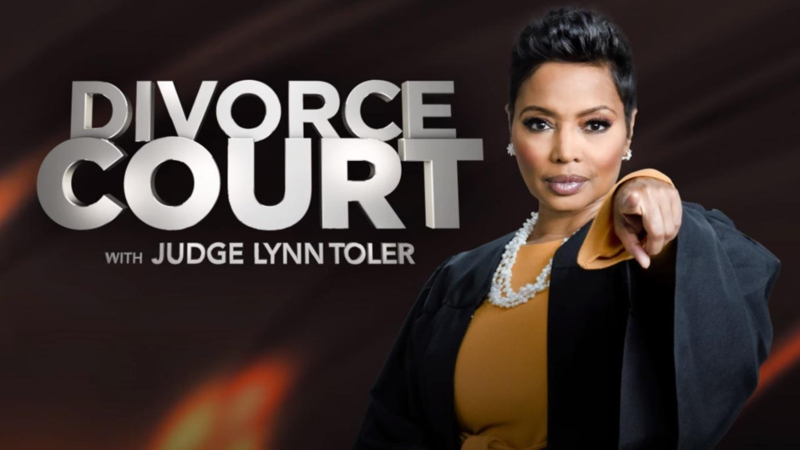 One mother claimed that her daughter and her daughter's boyfriend were hired to act and basically fake a marriage story on the show. High ratings yet highly fake.
Naked And Afraid

Survival reality shows have been the staple of the genre ever since 'Survivor' became a worldwide phenomenon. 'Naked And Afraid' basically takes that premise and runs naked with it, as the show takes participants and makes them live half nude on an island.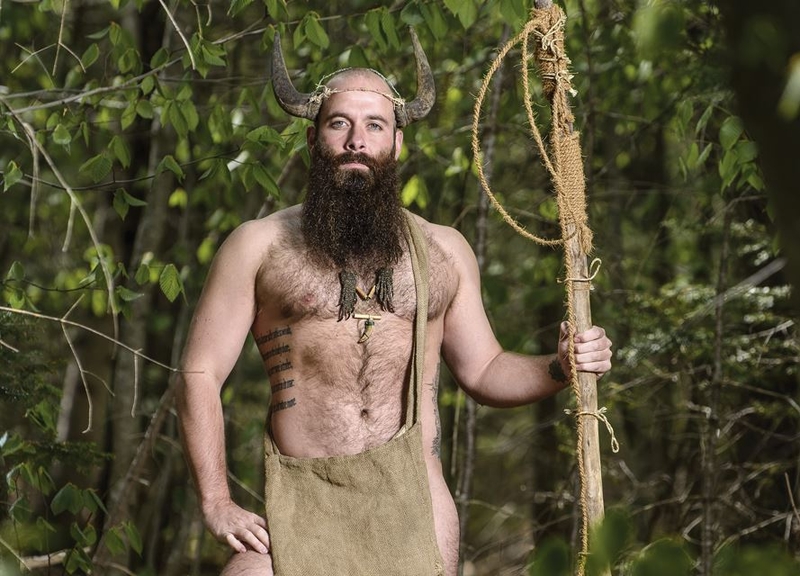 The show is extremely produced. Participants receive from staff various amenities that don't exactly exist on desert islands, such as tampons and various supplements. Naked and fake is more like it.
The Jerry Springer Show

'The Jerry Springer Show' is one of the most outlandish and exaggerated shows on TV. It basically features the worst of humanity, from fathers who happily abandon their children, up to some pretty messed up cases of family abuse. Is it any surprise that the show is completely fake?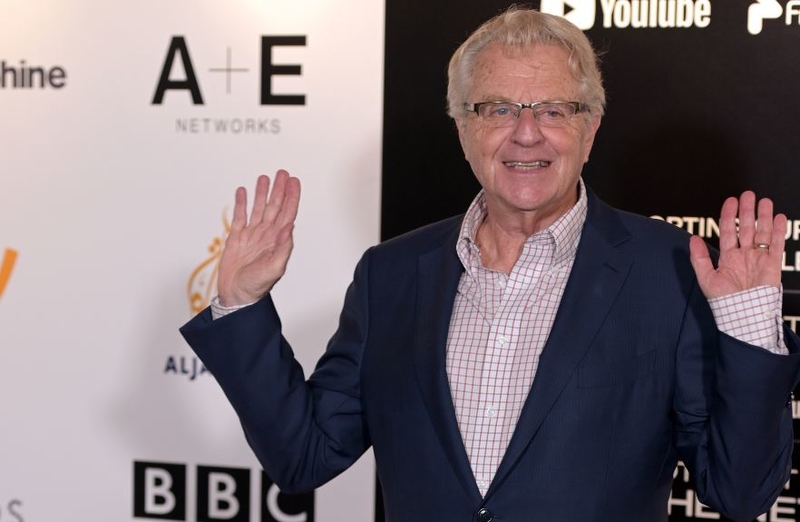 At least it's clear by the audience's reaction that they're having lots of fun, and we viewers at home feel good about ourselves. Even if it is fake, it's feelgood fake.
Fixer Upper

Producers of 'Fixer Upper' weren't going to risk investing much time and resources only to fail at finding a house for their participants. Most of the show's houses were already purchased before filming began, but it gets even worse.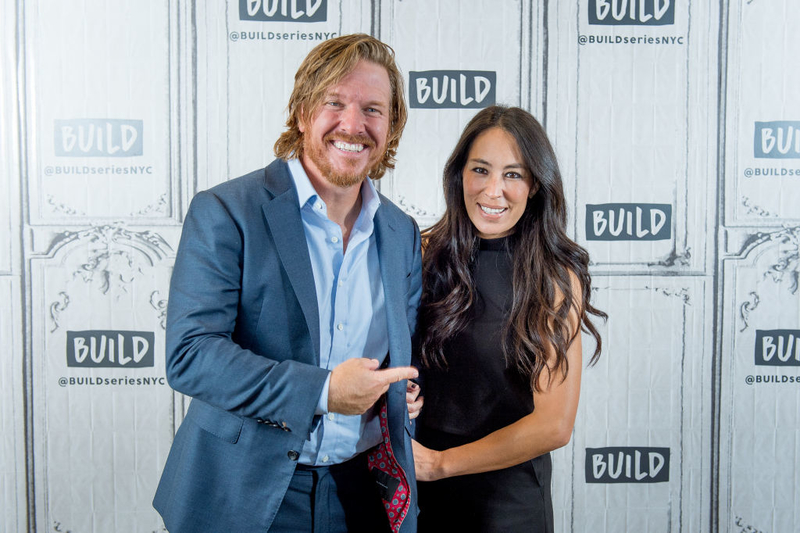 Homeowners were reportedly required to pay extra to keep their new furniture, and the production team often skipped renovating various rooms for the sake of cutting down expenses. Now that's a fixer-upper and a fake one at that.
Cribs

Back in the day, MTV dominated the reality show market by coming up with various reality shows that involve celebrities and their insanely luxurious lives. 'Cribs' ran for more than a decade, and featured the houses of many popular entertainment figures.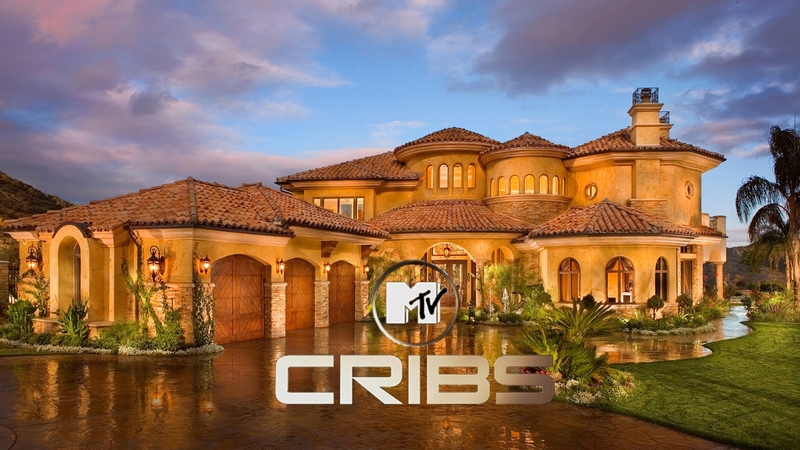 However, a woman named Janette Verla sued MTV after her leased house was promoted as Ja Rule's fake crib. They may be luxurious, but they're also very fake.
Famously Single

The E! Networks' 'Famously Single' brings together sever celebs who haven't yet met their match and tries to set them up with various romantic prospects. Or so the producers would have you think.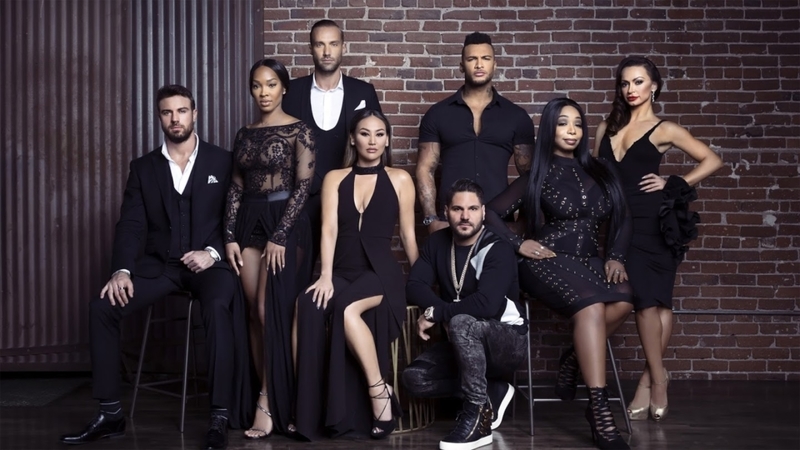 The show features the stars' dates, recaps, and therapy sessions to help maintain the feeling of reality. However, the celebrities aren't exactly talented actors, and the dramatic happening depicted in the show are often artificial. Artificial and fake.
Wife Swap

'Wife Swap' was incredibly popular. Not only did it have multiple seasons with a massive following, but it also had a spin-off show with four celebrity seasons. The format involves two households swapping matriarchs with viewers watching the dramatic conflicts ensue.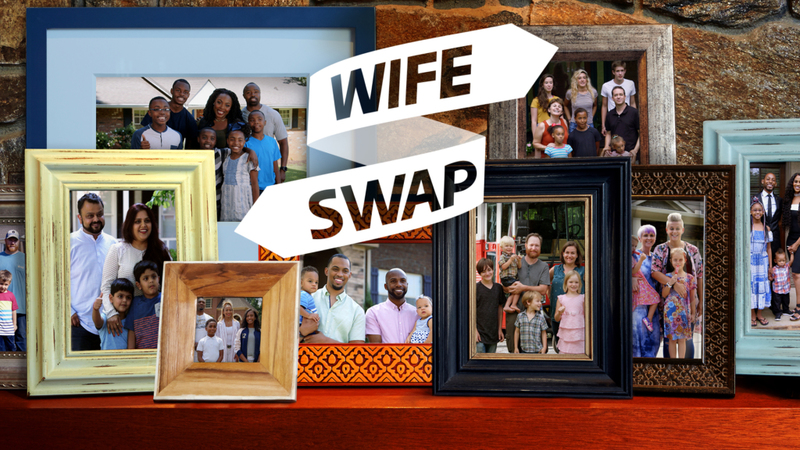 Changing house rules for a family is bound to create some conflict, but the producers amped those conflicts, according to past participants. Production meddling has gone as far as targeted editing and even showing supposedly married couples who weren't partners in real life! We call fake.
Big Brother

CBS's 'Big Brother' is the ultimate reality show. It features strangers in a house with 24/7 cameras and different weekly challenges and public eliminations. Too bad it isn't real.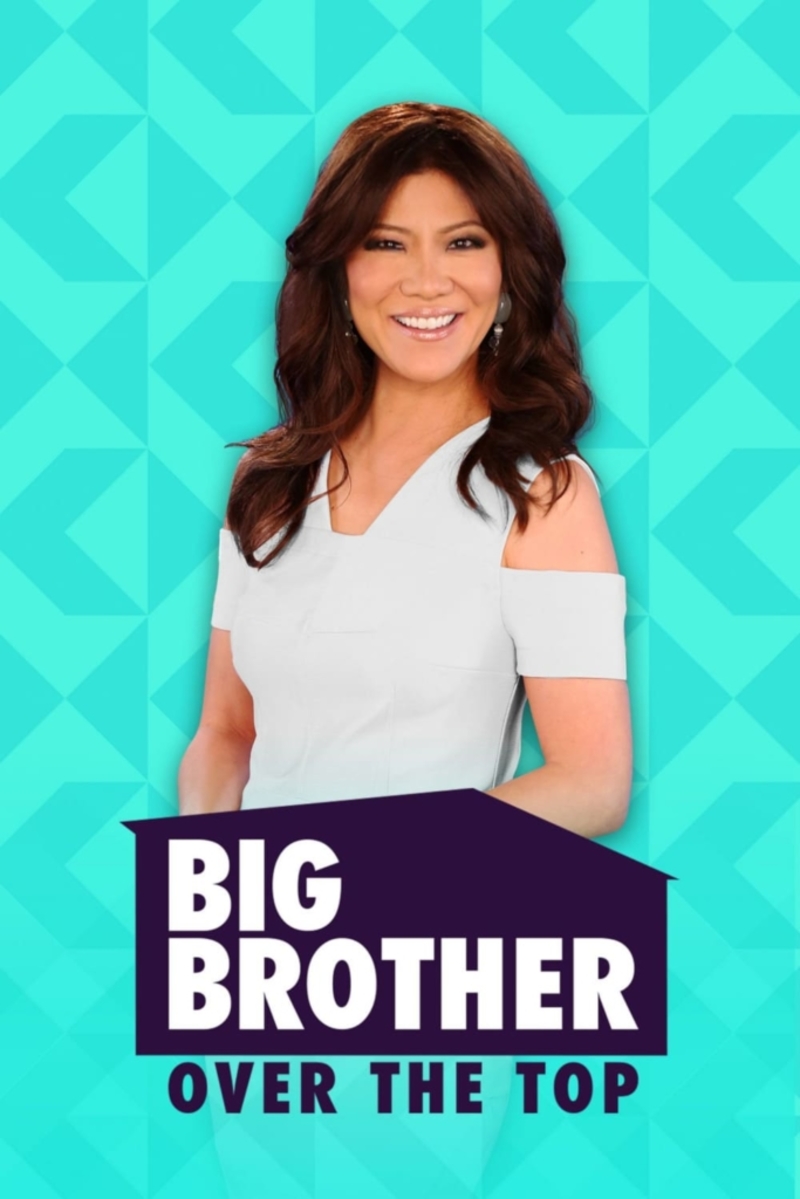 Well, to a certain degree. Yes, the participants are being constantly filmed, which makes completely faking it a little hard. However, the footage used in the regularly scheduled episodes is edited to favor some of them. Only viewers who subscribe to the nonstop online stream were able to get the full picture and context and spot the fake themselves.
Dancing With the Stars

'Dancing With The Stars' has been on for more than 20 seasons and it keeps raking in some serious viewership. You may have noticed that some of these stars appear pretty professional prancing on the dance floor.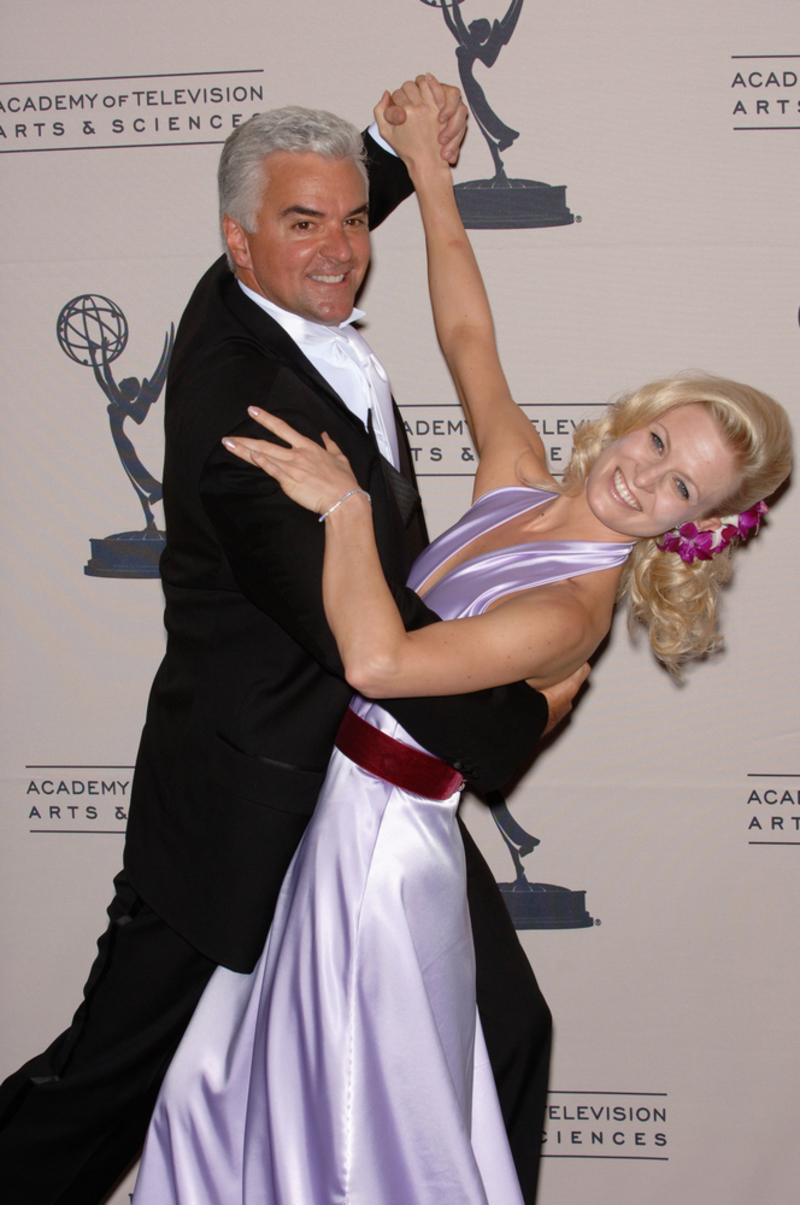 While there are no stunt doubles involved, some of them do have a dancing background, which gives them an unfair advantage, setting them up for a win. Some reports even claim that the producers regularly interfere with votes and use elimination as a threat held over the heads of participants who don't follow directions. Outrageous and fake.
American Pickers

Watching 'American Pickers' on the History Channel will have you thinking people are natural-born hagglers. You might be surprised, however, to learn that most of the items featured on the show have a price that was agreed upon off-camera. Oftentimes, the negotiation is all an act.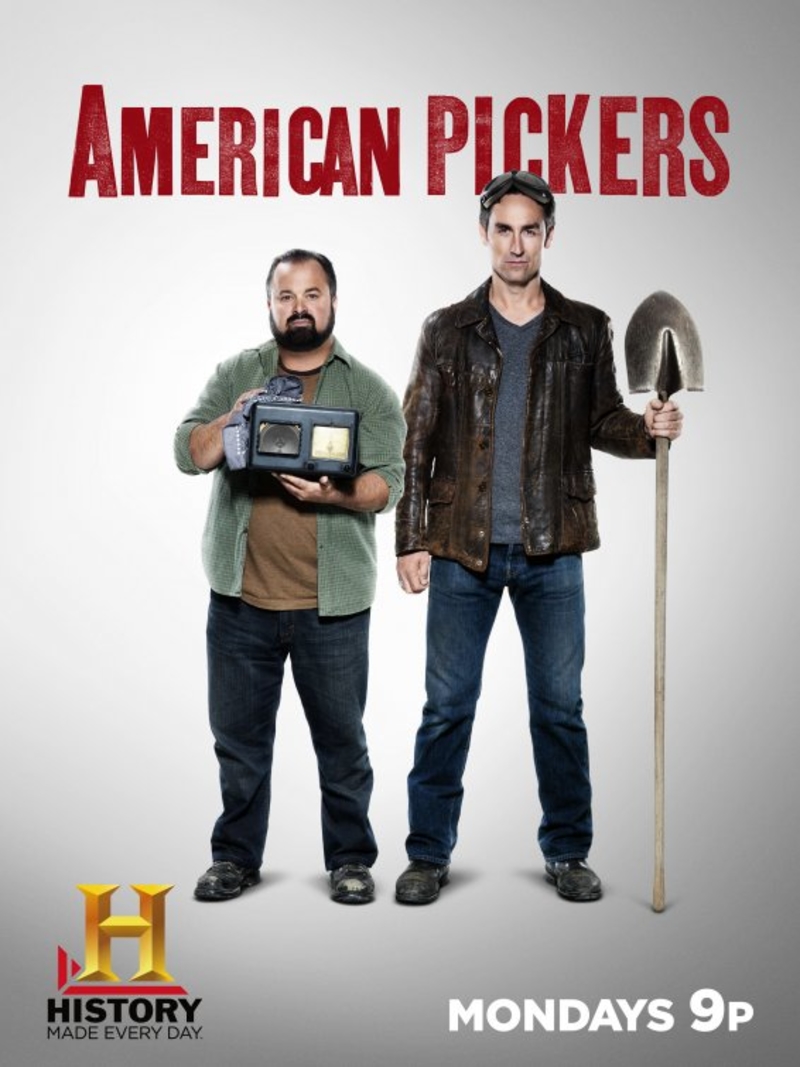 Not only that, but most of the credit for picking the items goes to the producers — not the hosts! There is an actual screening process involved designed to make sure that the items aired have some sort of entertainment value. Entertaining yet fake.
Total Divas

More than anything else, pro wrestling matches are essentially displays of choreographed stunts. The fighting in itself is completely fake. So we can't really hold it against 'Total Divas' for being fake as well.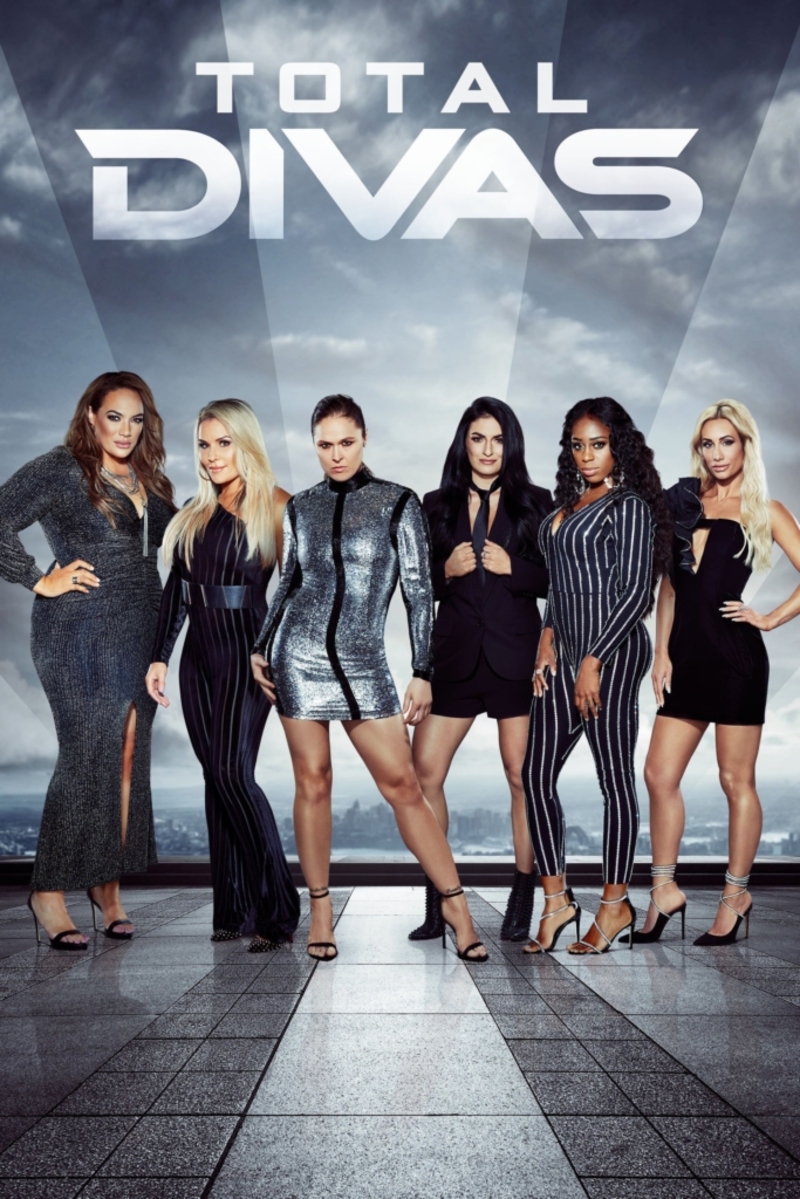 This show supposedly follows pro-wrestling women and their behind-the-scenes intrigue. However, Most of the show is scripted, as confirmed by some of the participants. These trained entertainers do just that — entertain. Even if it means displaying fake drama.
Guy's Grocery Games

Singer Guy Fieri has transitioned into a career as a celebrity chef a long time ago. His show involves challenging other chefs with culinary tasks. Some of you may not know, but Flavortown Market, the famous grocery store where the challenges take place, is all fake.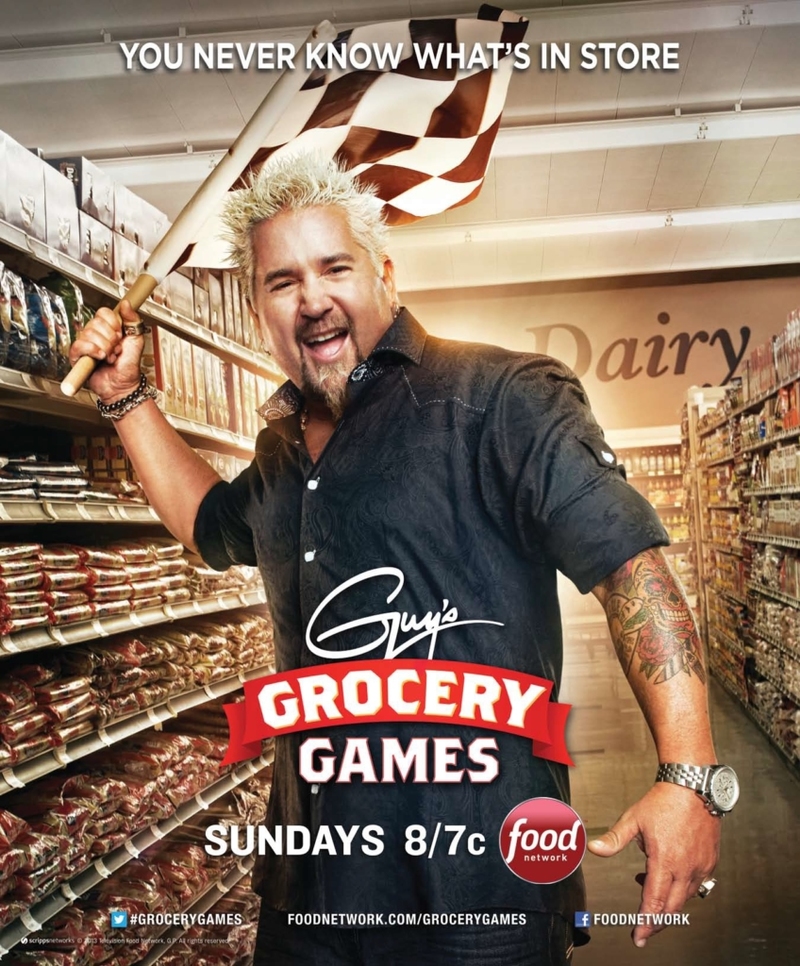 Well, the products are real, and so are the aisles, but that food that isn't being used gets donated to local charities. So the place may be fake but we're not mad about it.
Chopped

Comparing to other shows on this list, a lot of what you see on 'Chopped' is actually real. However, since we're talking about food, and since filming takes such a long time, there are some adjustments.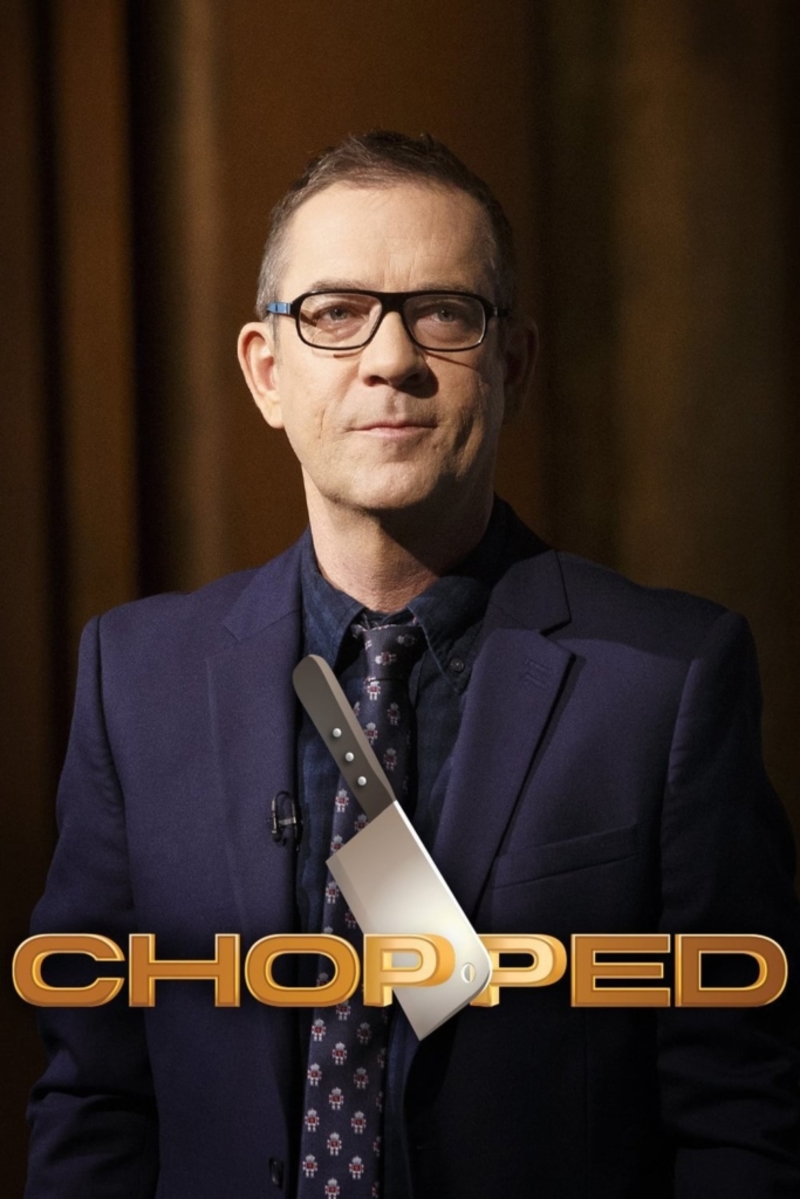 One such adjustment is letting the judges try the food when the time is up so they don't have to eat it at room temp. They film the actual judging much later. Also, the producers sometimes stir the pot by hiding some pantry items or deliberately stocking it with a limited amount of a certain product. So mean!
Beachfront Bargain Hunt

People go scouting for their dream beach house with the help of a realtor. Sounds fairly straightforward. We wonder how or why such a show would be faked. Well, apparently, there was at least one episode that was faked from top to bottom.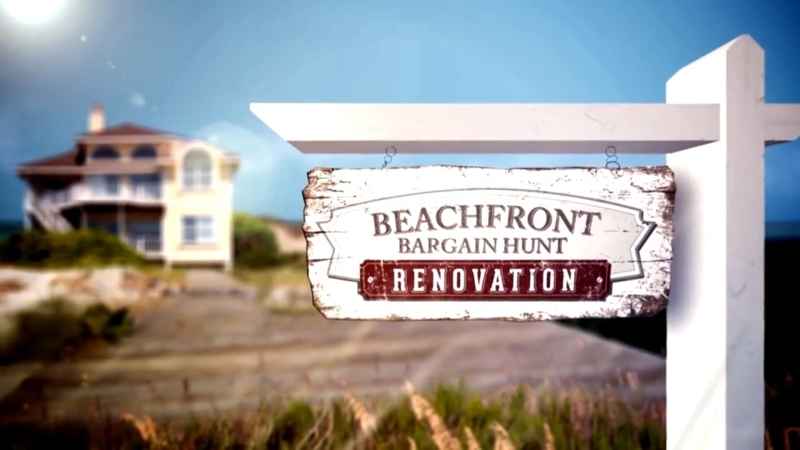 The episode included a realtor who had a chance to be featured on the show, but as a client, displaying her own waterfront house. Filming took place in the middle of March, but she and her husband had to pretend it happened in the summer and wear swimsuits in the freezing cold. Other than the couple owning the house, the entire thing was completely fake.
Love It or List It

Would you choose your own home after a professional redecoration or a brand new one? Or better yet, a fake reality show broadcasting the dilemma? This was the 'Love It or List It' format, as viewers and participants were led to believe.
One couple who went on the show reported that their home was left needing repairs after the redecoration (holes in the floor, painted-shut windows, and more). Another couple said the producers had them record both endings and aired the one saying they chose to move even though they decided to stay at their home. Sneaky and fake.
Mountain Men

'Mountain Men', aired on the History Channel may feature some rugged men roughing it through some unforgiving terrain. Testosterone all around. Their scruffy character is real but that's about it.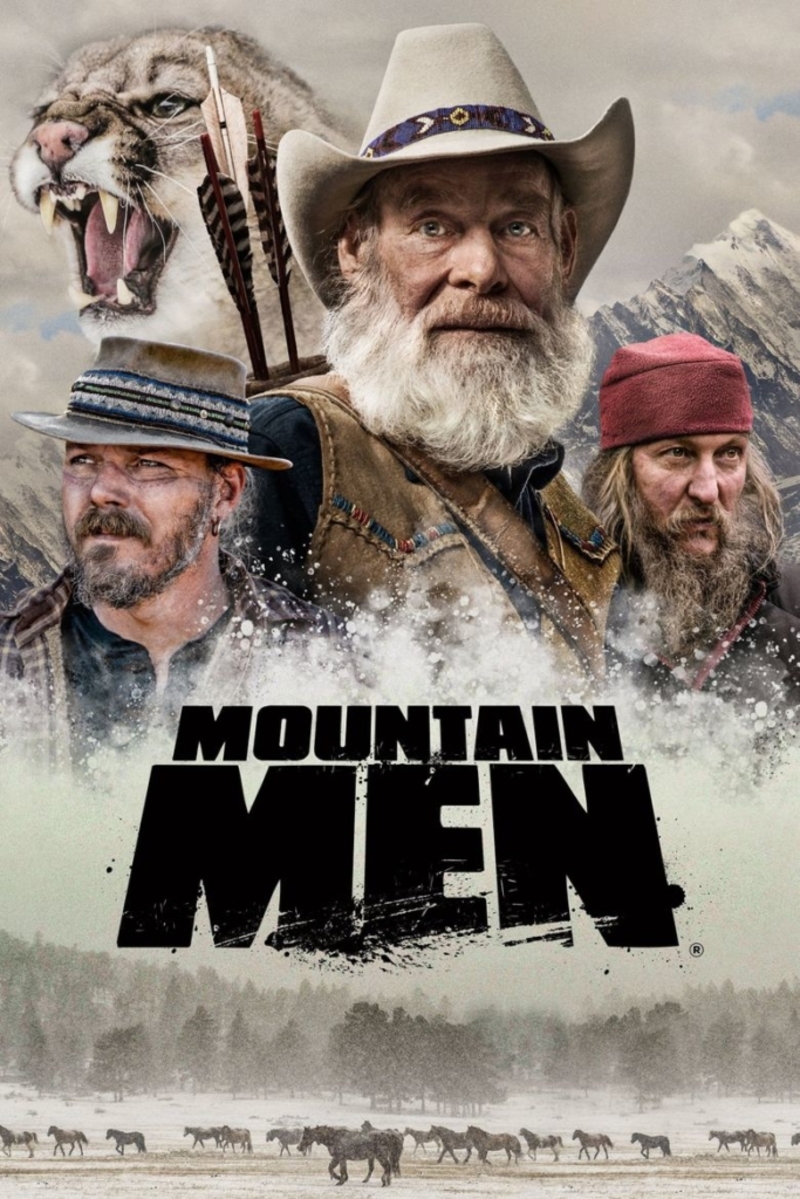 Reality is pretty different: the men rarely slum things down in their personal lives and have the financial means to do so. Also, lots of the potentially dangerous situations on the show are scripted and reenacted. Just like the episode that showed a run-in with wolves was actually shot using dogs. Exaggerations and fakes all around.
Designed to Sell

Let's say someone participated in a reality show that renovated their house so you can sell it. Let's say they're not interested in selling anytime soon. HGTV found a nice (fake) way to deal with those kinds of participants in 'Designed to Sell'. They just host a fake open house.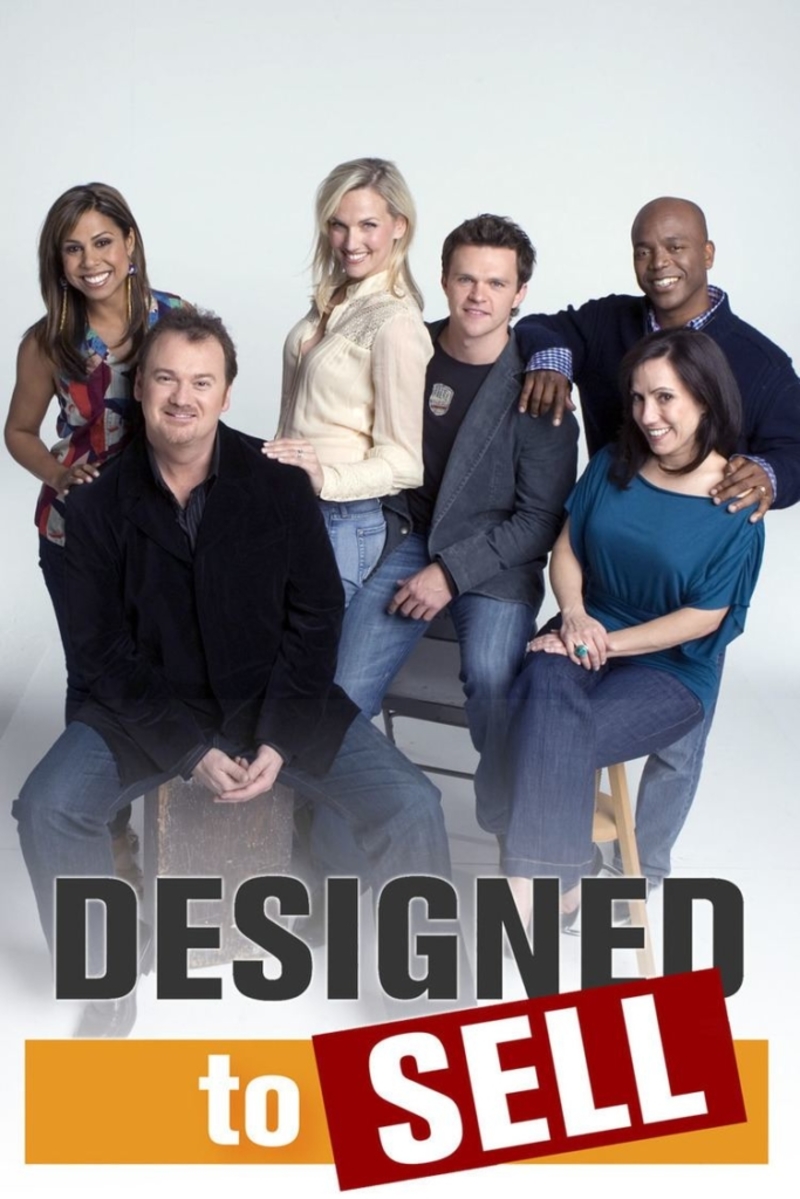 That fake open house is full of fake potential buyers. Not only that, but the show requires that those fake potential buyers film more than one end so they can edit different scenarios. Additionally, the show has reportedly done some bad repair work that the cameras were careful to not let in the frame. Maybe they should rename the show 'Designed to Fake'.
The HGTV Dream Home Giveaway

So yes, this show does live up to its title in the sense that it gifts someone a new home. That much is true. What you don't really see on HGTV is how high the tax for the house is.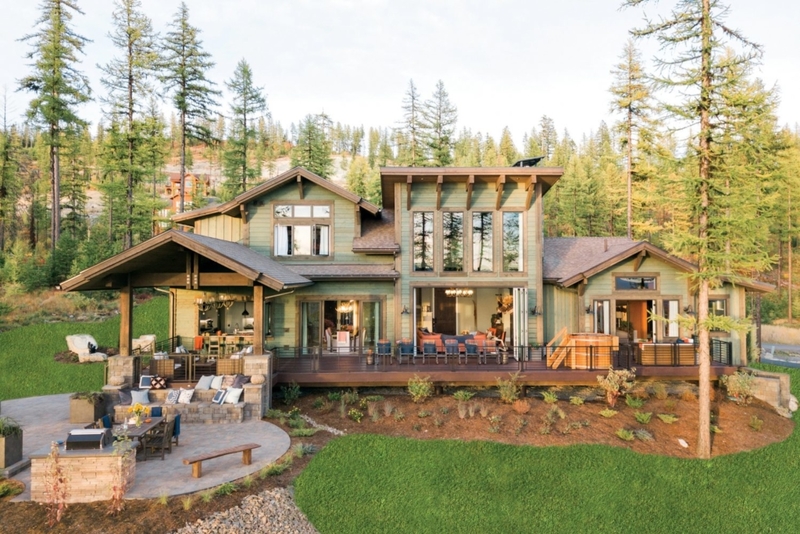 Those who win the prized home also win an obligatory tax that's worth 40% of the whole property value. A nice little IRS bonus. This means that, sadly, it is very rare for any of the winners to actually keep the house.
Deadliest Catch

'Deadliest Catch' is another reality show that shouldn't be called real. They paste scenes from different occurrences into one for dramatic effect, plus the show is actually damaging the fishing industry and real-life fishing crews.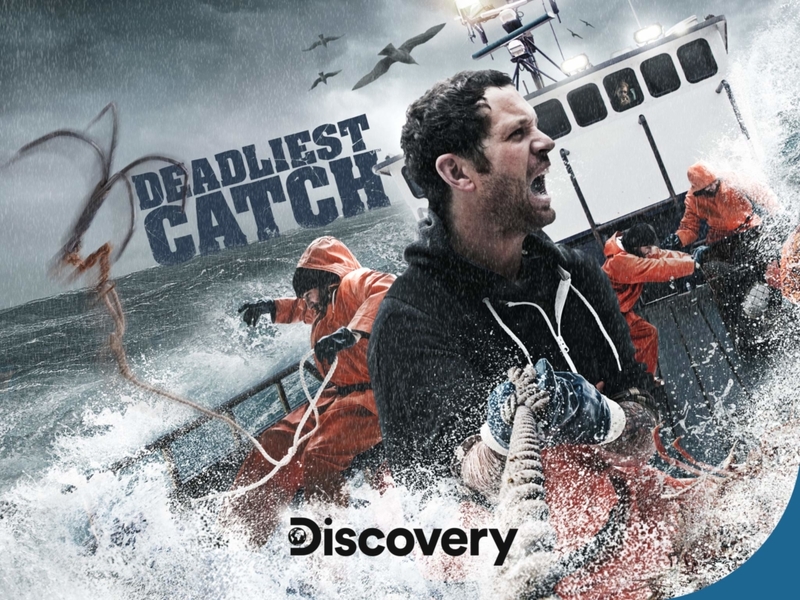 You see, the fishing crews on the show make their money from being on TV, unlike the people who fish for a living. This means that they don't have a quota to meet and can offer their loot for a much lower price, making it harder for actual fishermen to sell their own catch. Fishy and fake.
Chrisley Knows Best

'Christley Knows Best' follows the lives of real estate legend Todd Christley and his family. It first premiered in 2014 and has since spawned no less than eight seasons and three spinoffs. Apparently, the show's success shouldn't be credited to authenticity.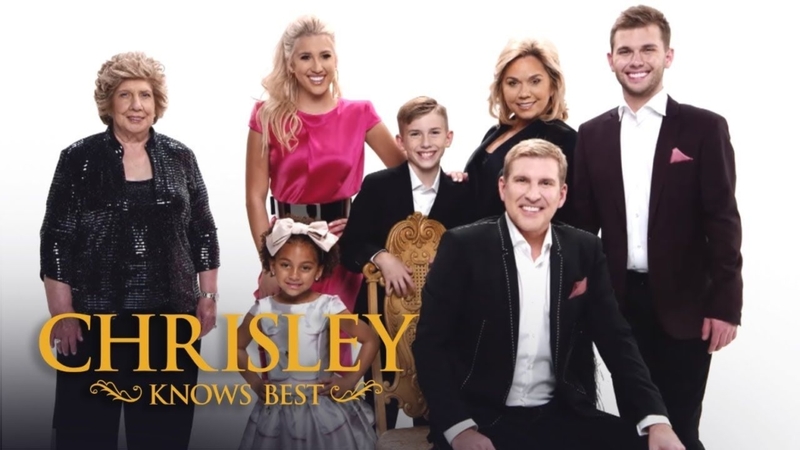 An inside source from the show's set admitted that most of the dialogue on it is scripted. Not only that but in an effort to keep the comedy going, scenes that didn't turn out as funny as Christley imagined get re-shot. Funny yet fake.
Ice Road Truckers

The first season opening of 'Ice Road Truckers' shows a huge truck breaking through an ice road and falling into the icy water below it. The whole intro was filmed with miniatures and no one was hurt, but that's not the kind of fake that made the show enter our list.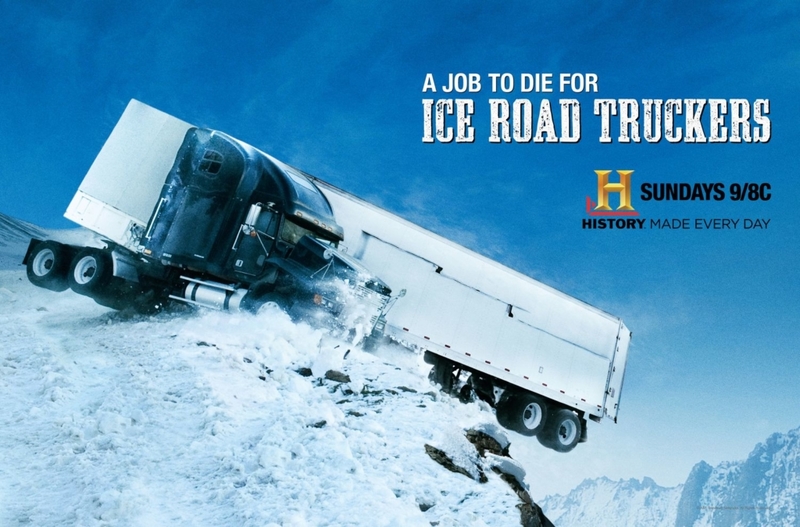 People who've participated in the show have confessed to it being scripted and heavily edited to paint average people as villains or heroes. Furthermore, the show portrays ice road trucking as far more dangerous than it actually is. Which is an unnecessary fake given how dangerous it is, to begin with.
Mystery Diners

'Mystery Diners' on The Food Network is hosted by Charles Stiles. He gets contacted by restaurant owners who are worried about employees going rogue. He then saves the day with an elaborate sting operation like a true superhero. Or so we thought.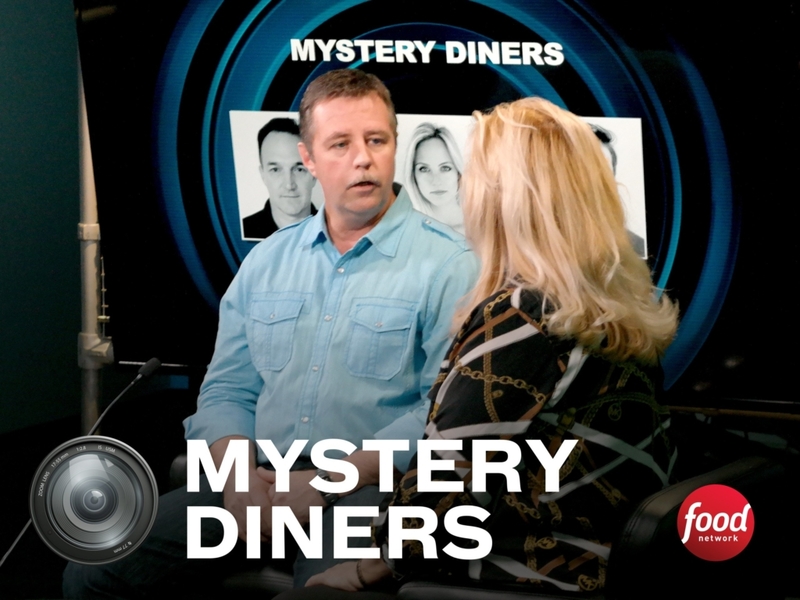 The misbehaving employees are reportedly paid actors. The reason why none of the other employees speak is that they have to sign a non-disclosure agreement and keep things hush-hush. Quitely fake.
Geordie Shore

'Geordie Shore' is the British take on the not-so-real American reality show 'Jersey Shore'. And if you've ever tried watching the latter, you've probably guessed it's incredibly fake. Well, they aren't very real across the pond either.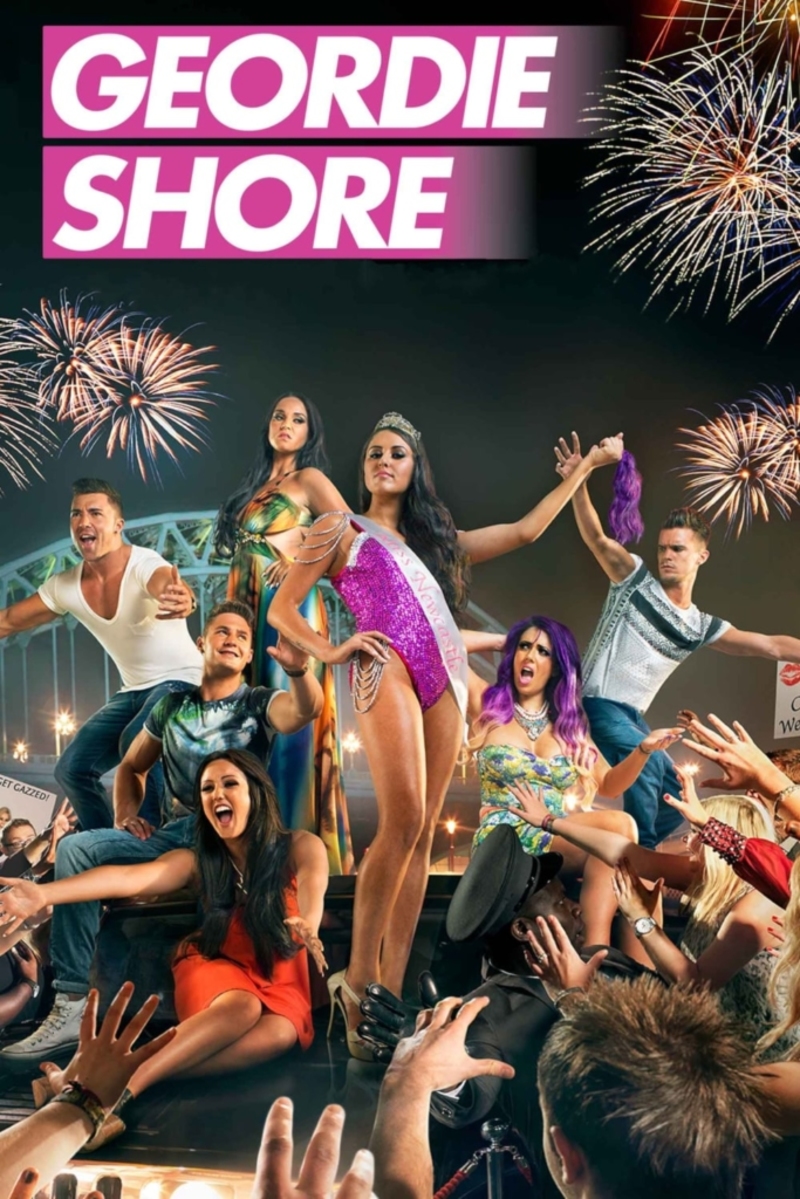 The thing that without a doubt outed the show's fakery was one of its 2018 trailers. It showed a snippet from Marnie's birthday, which normally, wouldn't raise many eyebrows. It's just that the trailer was aired on her real-life birthday, revealing that the celebration happened long before the actual date. Marnie herself later tweeted that the show is "fake and scripted".
Made in Chelsea

No, not the Chelsea in New York, the one in London. Although it doesn't really matter because it's totally fake. That's right, all this drama of young people with too much money and time on their hands is as fake as Kylie Jenner's lips.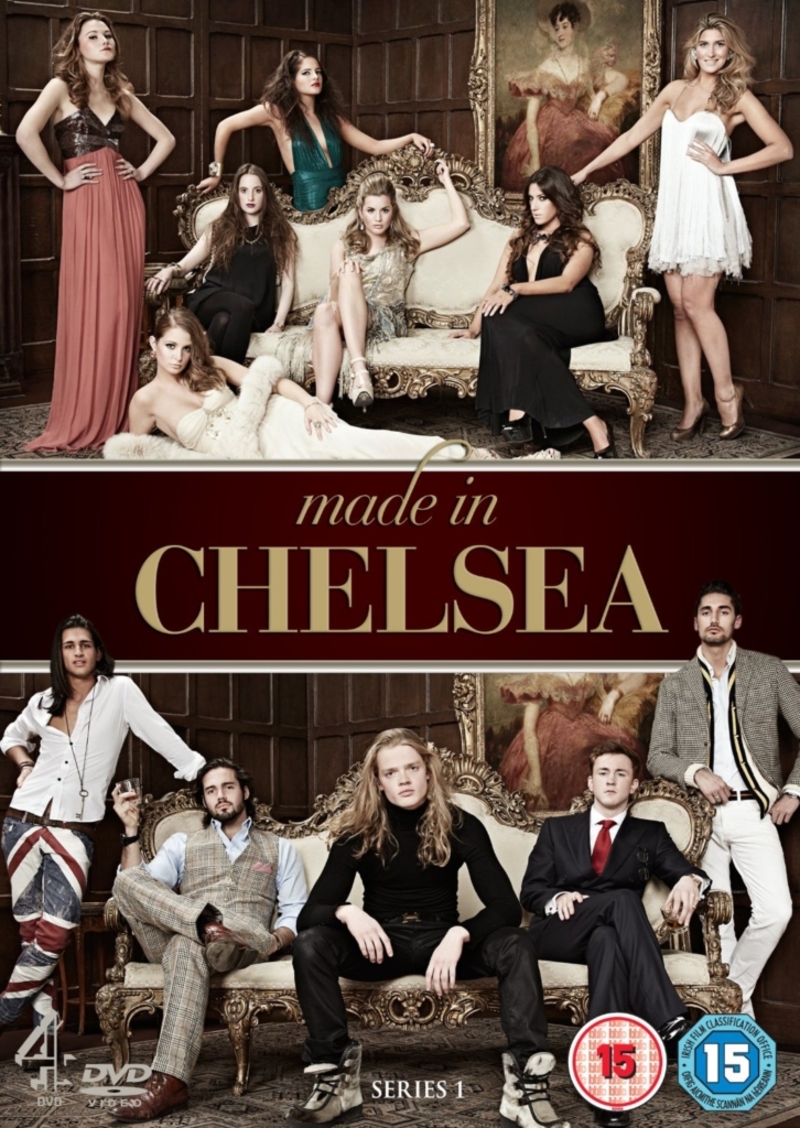 Former participants actually spoke against the producers and the way they script different happenings and create drama where there isn't any. One of them has even gone on record saying that they filmed fake dinners early in the morning. Sounds heavy on the stomach. And fake.
Alaskan Bush People

'Alaskan Bush People' follows the Brown family, who were supposedly born and raised in the Alaskan Bush. However, it didn't take long for contradictory reports to surface.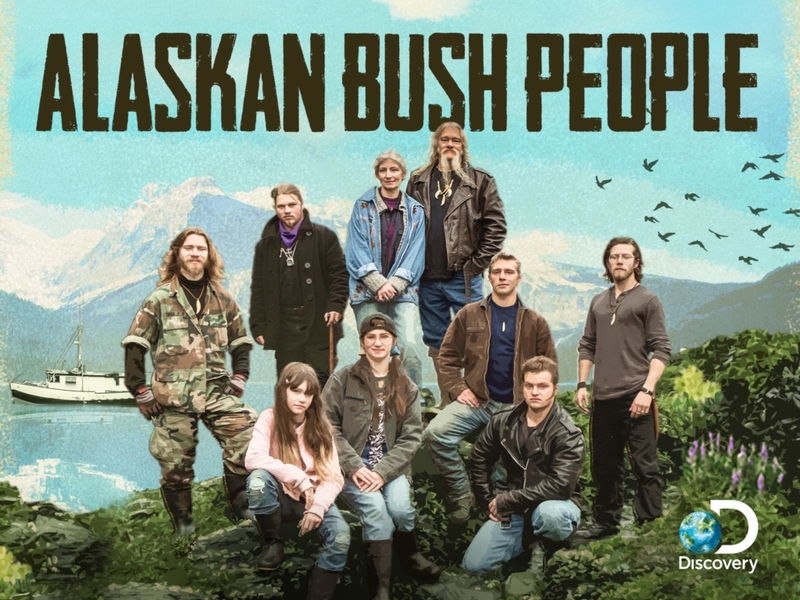 For starters, the family's neighbors told the media that the family has once lived in the modern Alaskan Icy Strait Lodge. Then there are testimonies stating that the family's so-called Bush home was only used for filming and they didn't really live there. And finally, the media has discovered that the Browns had lived outside of Alaska between 2009-2012, making their legal status as Alaskans questionable. Authenticity is out the icy window.
The Island

Surviving on a deserted island is hard. Just ask the participants of 'The Island'. Or maybe don't. Hosted by survival guru Bear Grylls, this show has a group of men showing off their wilderness skills on a remote island where they have to build shelter and find food and water. It's obviously hard, but the show makes it look easier. By faking.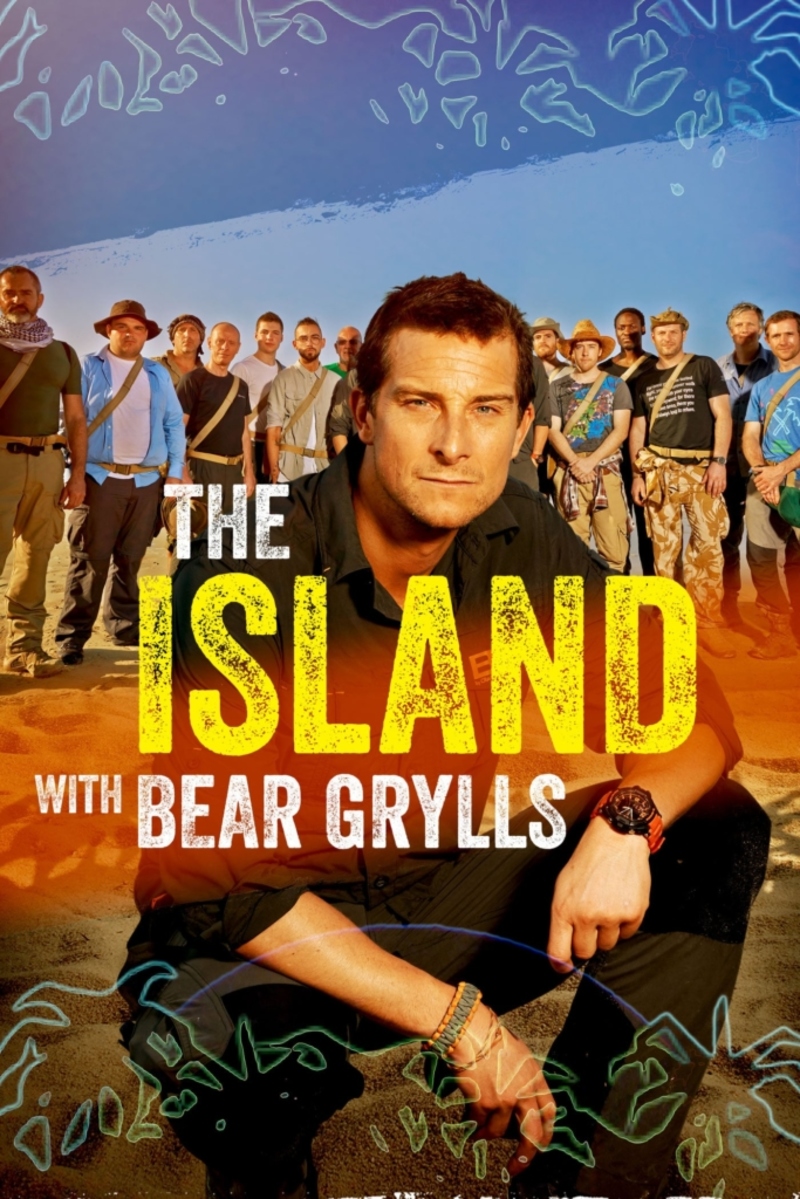 The production had to make sure the island had enough food and water for the duration of the shoot. As it turns out, they just created a freshwater pool and imported animals for the men to hunt. Survival is a lot easier when it's fake.
Made

You can achieve anything you set your mind to! As long as you get paired with a professional in the field and have it filmed on an MTV reality show. That's what 'Made' is all about — self-improvement and dream catching. Or not.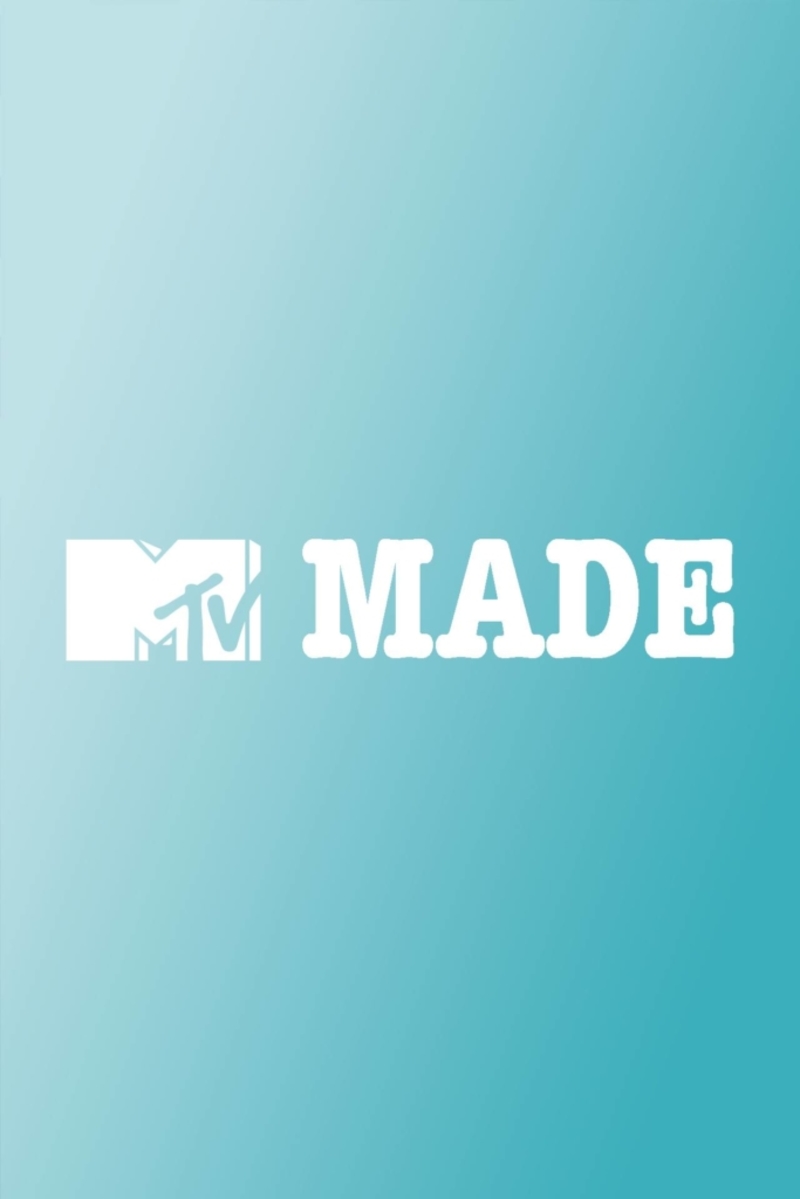 This pseudo-authentic show featured teens who seemed to lack any actual talent in their relevant fields. Be it singing, cutting hair, or arranging flowers, it turns out that the show's participants eventually do have the talent. The thing is, they had been required to fake talentlessness and stick to a script for the sake of the format. And the sake of fakery.
The X Factor

The songs are real, the singers are real (though we never know how realistic holograms can really be), the audience is real. Simon Cowell is definitely real. No one could make him up. However, there is something they don't tell you about the auditioning process.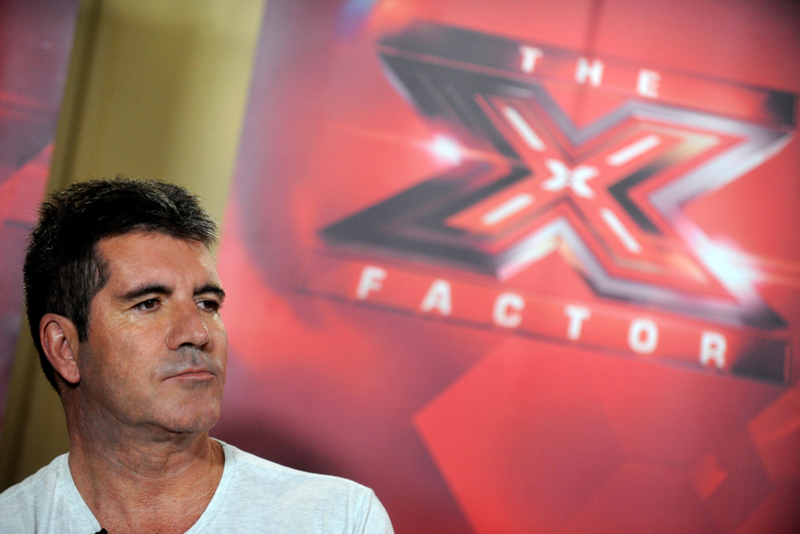 The auditions you see on TV are essentially moot because the contestants are pre-screened with some 'filler' candidates for entertainment value and supposed credibility. Apparently, the elusive X factor is being pre-screened and knowing how to keep it on the down-low.
The Amazing Race

Couples of various relationships and backgrounds go on a journey around the world and compete against each other in different challenges. The winning couple receives a very real million-dollar cash prize.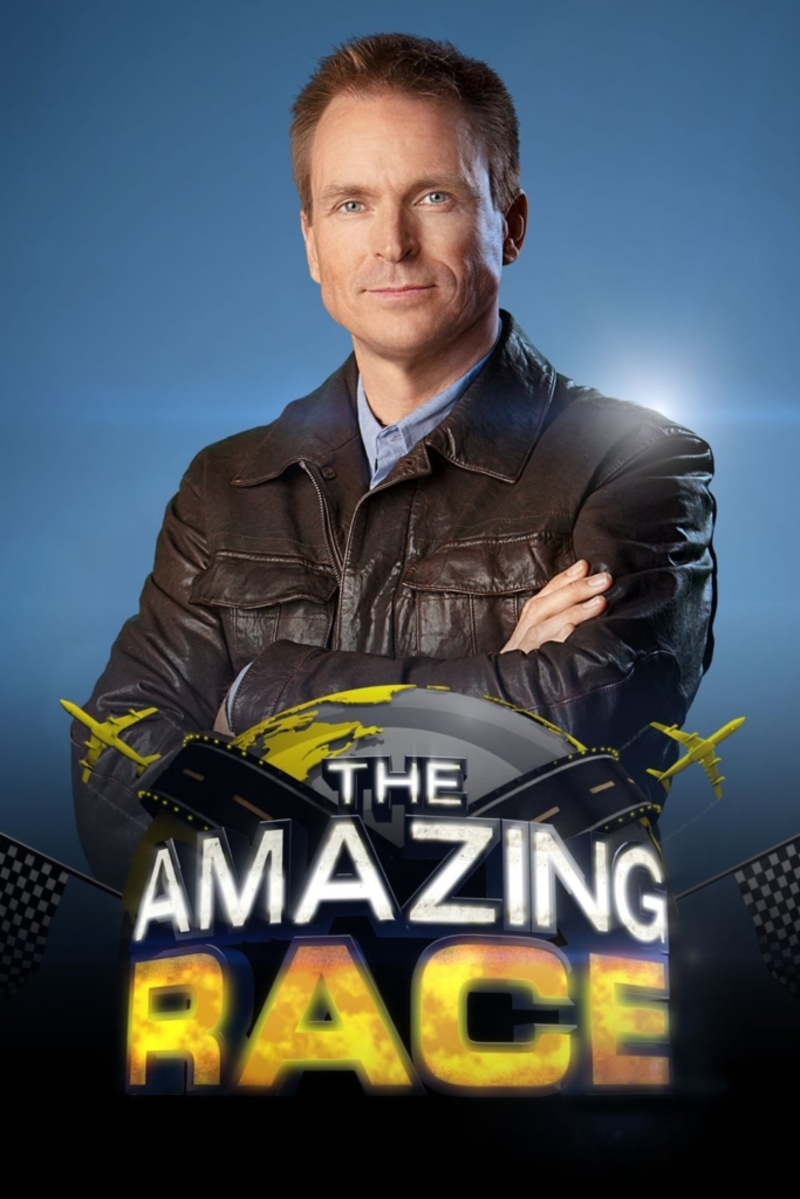 While the challenges and hardships in the show are genuine, there is some fakery going on in the casting process. For one, it seems to favor people who are already financially settled because otherwise, they wouldn't be able to afford to be away from work for the duration of filming. Unfair, but that's the way the cookie crumbles.
Pawn Queens

'Pawn Queens' had one season, and one season only, and that's probably for the best. The show features two women who were trying to pursue their lifelong dream of starting their own pawn shop. And if that sounds made up it's because it is.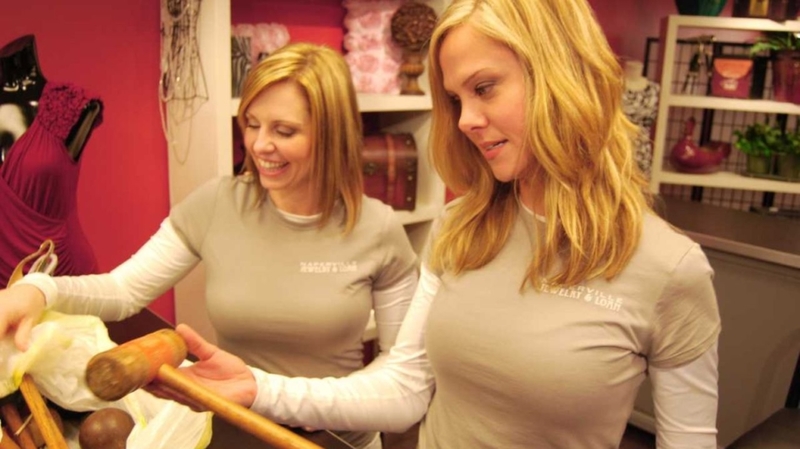 The entire premise of the show is fake. In fact, one of the two women landed her part on the show after a blind audition where she had no idea what show she was trying out for. In reality, the woman is a dental hygienist with no pawn interests. Her entire backstory, along with the whole show, was fake from top to bottom.
Extreme Makeover: Home Edition

The people of 'Extreme Makeover: Home Edition' actually did live up to their promise. They indeed take families in need and built them a new and improved house in a mere week. So far, so good.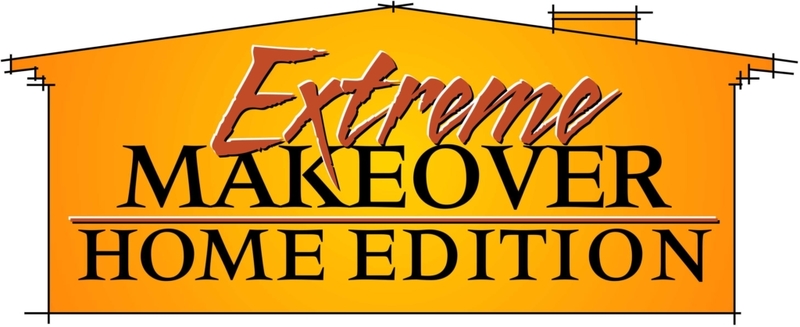 The thing is, once the house is upgraded, it also increases in value. That, in turn, means the property tax on the house also becomes a lot higher. As you recall, the families don't have a lot of money, to begin with. Sadly, that resulted in many of them having to sell their dream, custom-made home.