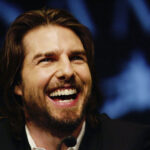 Fascinating Facts About Tom Cruise
echo get_the_meta(); ?>
Tom Cruise is a Hollywood megastar known for being a leading man and an action star in multiple blockbuster films. He began his career at age 19, appearing in "Endless Love" and has crafted a glittering career for himself appearing in films like "Top Gun," the "Mission Impossible" franchise, and "Jerry Maguire," to name a few.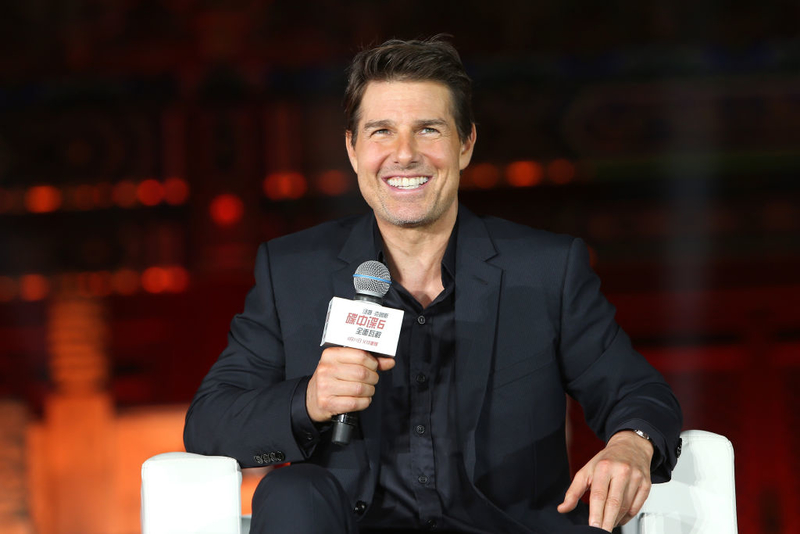 Off-screen, Cruise is also an interesting character and has made headlines for his relationships, unconventional hobbies, and religious beliefs. Check out these fascinating facts about Tom Cruise!
A Mixed Bag

Tom Cruise's ancestral background is of Irish, German, and English ancestry. His Irish heritage dates back 840 years with a prestigious lineage of knights, barons, and rebels in the Cruise family line.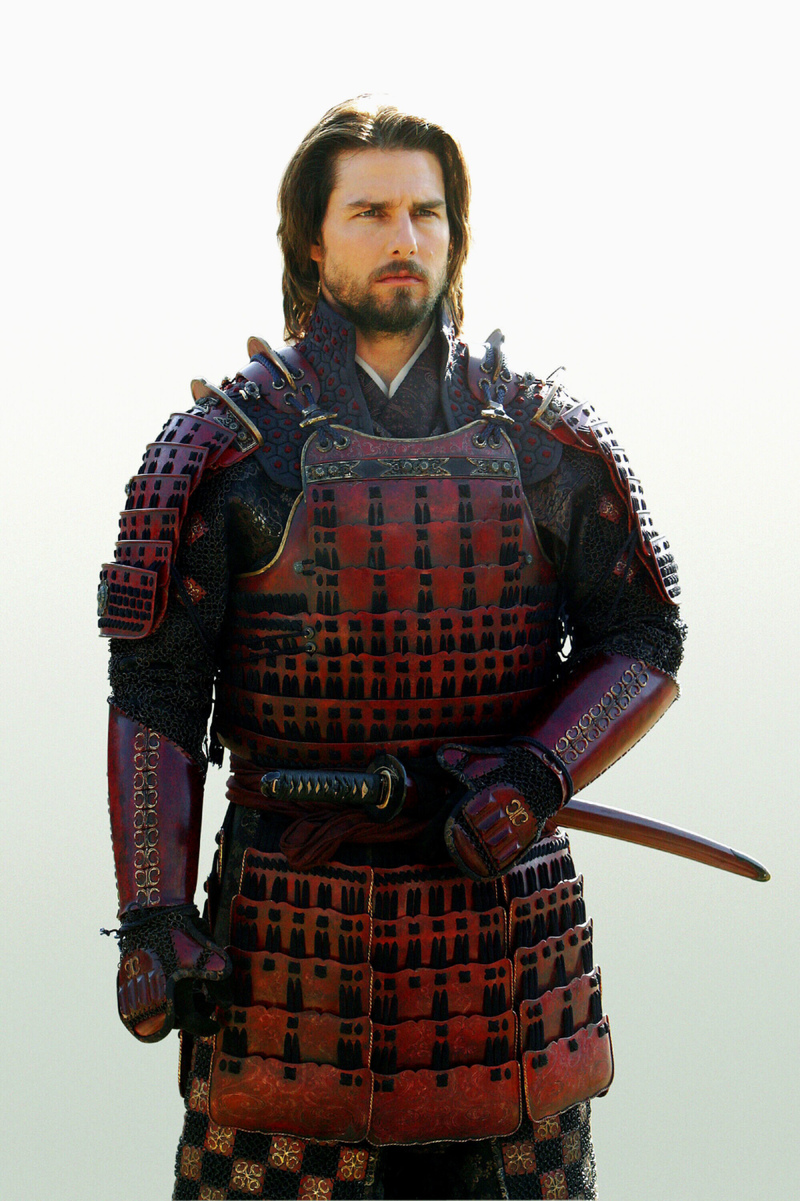 But he was unable to harness his roots when he attempted an Irish accent in the film "Far and Away," which appeared on the several Worst Accents in Films lists.
From Priest to Performer

Before entering the limelight, Cruise grew up in a devout Catholic home and was a Franciscan Seminary student as a teen.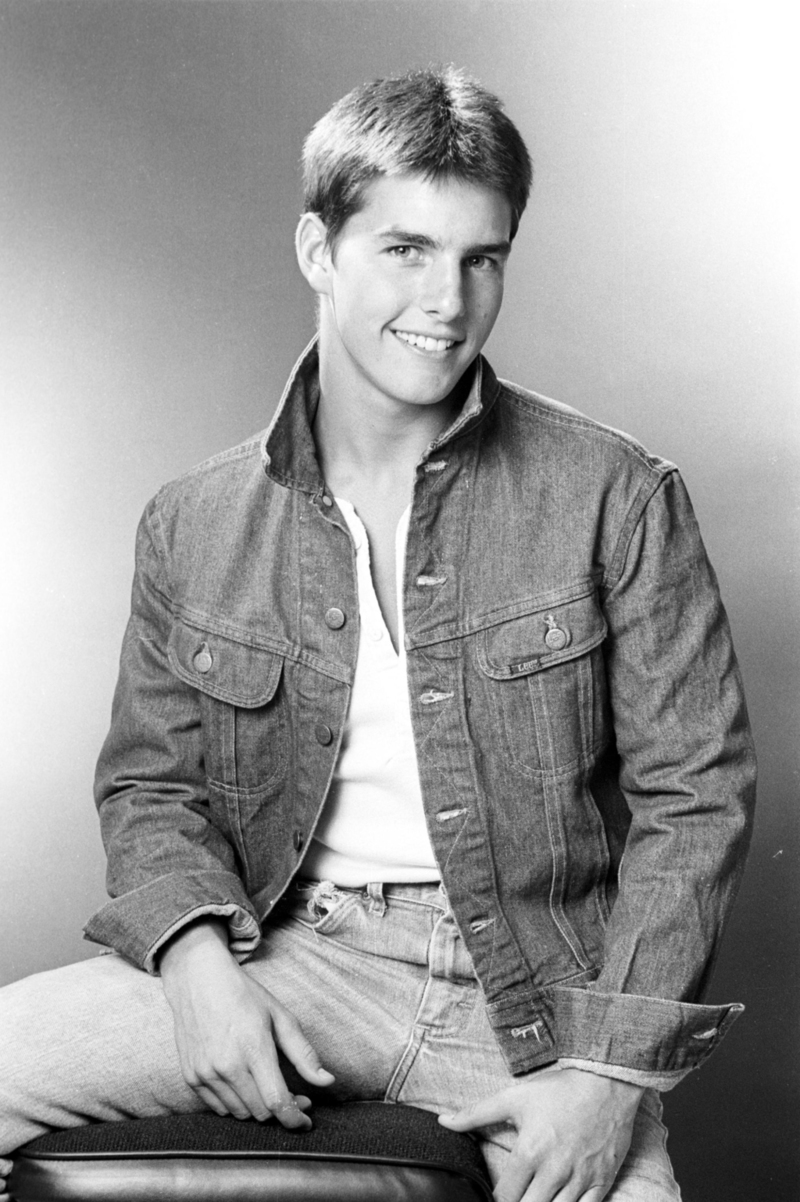 But while on the road to priesthood, Cruise made the sharp turn to pursue acting instead.
A Rough Start

Cruise's childhood was far from idyllic. He grew up nearly in poverty with an abusive father who constantly uprooted the family. Cruise was also small for his age, and was sadly, often bullied by other kids.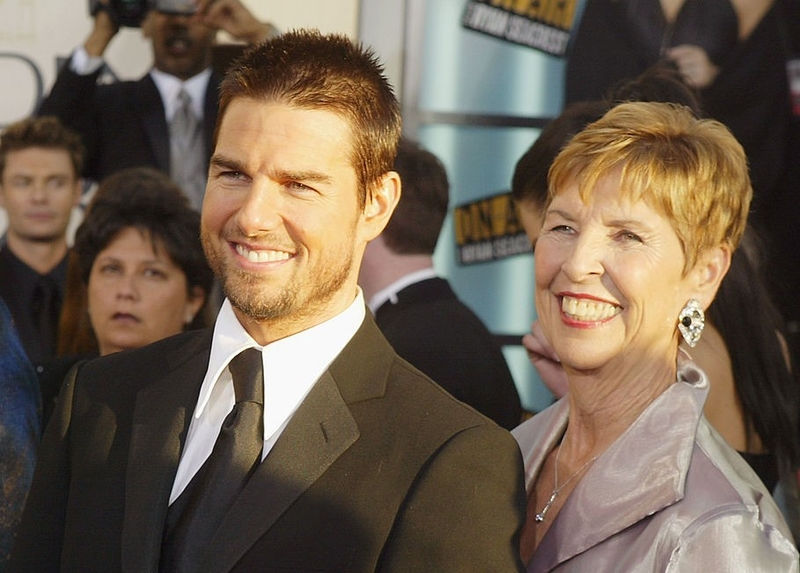 Cruise overcame his challenges, and today, the star draws strength and inspiration from his past and maintains a close relationship with his mom.
An International Star

Cruise is certainly dedicated to his roles. In his film, "The Last Samurai," Cruise studied Japanese for three months to authentically deliver some of his lines in Japanese.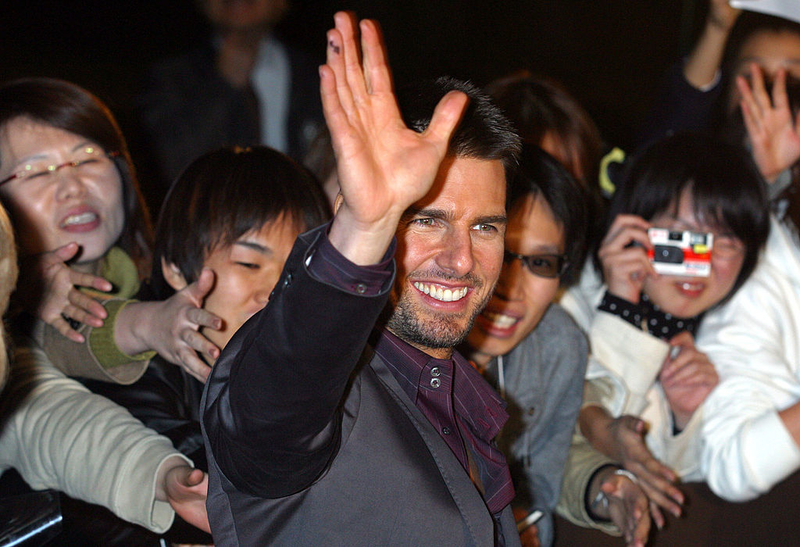 He has visited Japan so often that the country even awarded him with his very own "Tom Cruise Day," which is celebrated in Japan on October 10th.
Risky Business

Speaking of being dedicated to his roles, Cruise also reportedly refuses to sign onto a movie unless the producers allow him to do his stunts. In "Mission Impossible: Rogue Nation," he hung off the side of a plane in flight and held his breath for nearly six minutes underwater!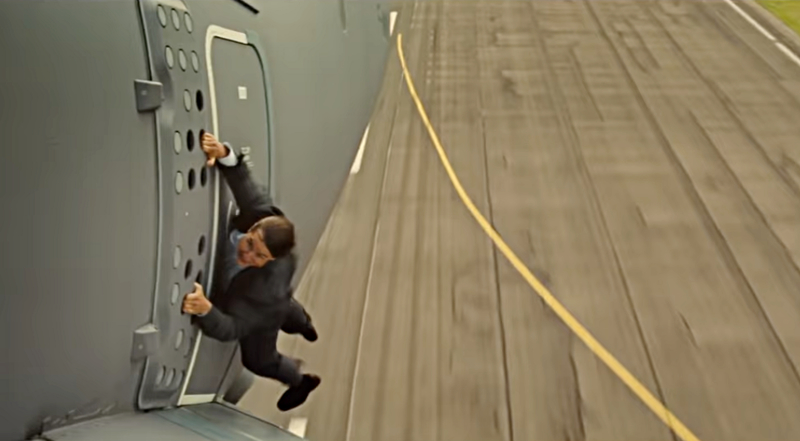 While it is risky for actors to do their stunts (compared to a dedicated stuntman), he still does his own stunts, including the upcoming "Mission Impossible 7."
An Unexpected Turn

So, how did a seminary student decide to become an actor? It was a supposed knee injury that turned Cruise's head towards acting. Cruise was forced to leave his school's wrestling team after suffering from a knee injury and discovered acting with his new-found free time.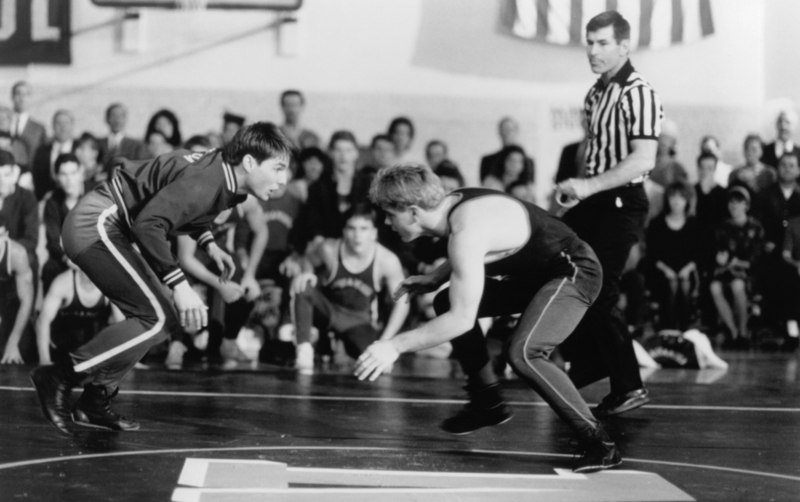 He then caught the acting bug and landed his breakout role as Billy in "Endless Love." The rest, as they say, is history.
A Thousand Watt Smile

Doing his own stunts well-before becoming an actor, Cruise damaged his front teeth playing hockey as a kid and was so self-conscious about them that he avoided doing photo shoots. In 2002 he finally chose to get adult braces to fix his smile and wore them for several months, only removing them during filming.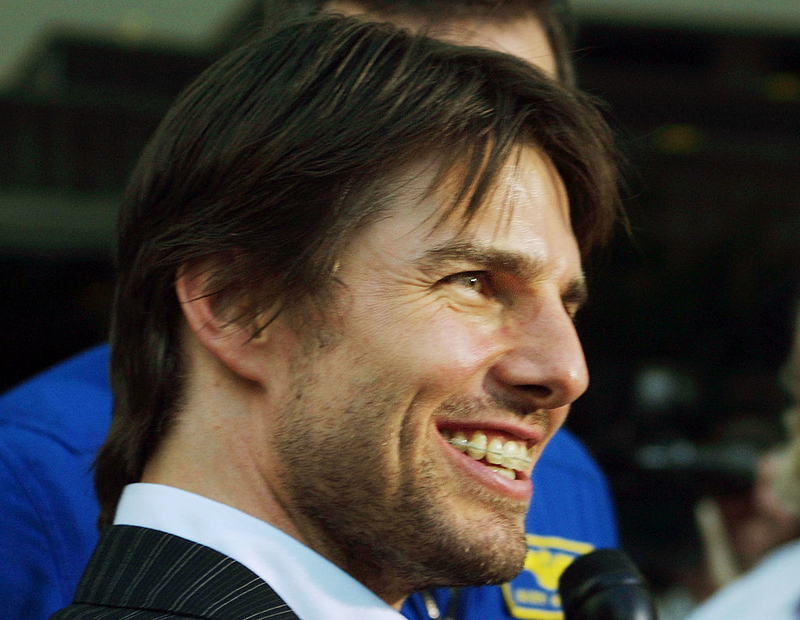 He has also reportedly had various cosmetic dentistry procedures to improve his smile. Today, the actor's thousand-watt smile has become one of his trademark features, along with his intense, charismatic personality.
Almost Iron Man

It may come as a surprise, but Cruise was initially attached to Marvel's "Iron Man" as both an actor and producer but chose to walk away from the project in 2004. As he later explained, "As it was lining up, it just didn't feel to me like it was gonna work."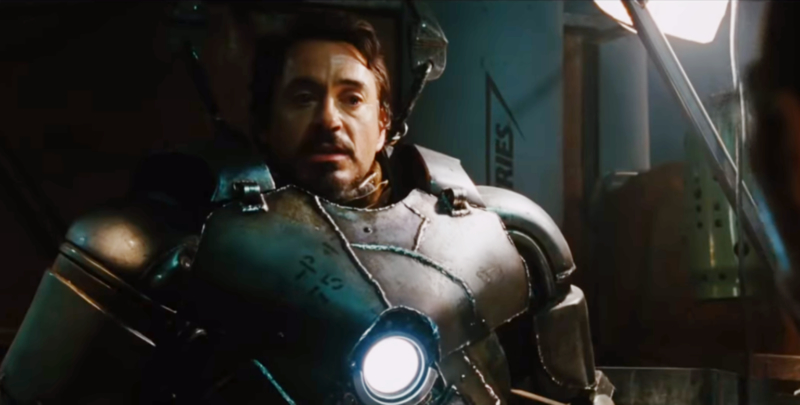 Though he chose to go with his instincts, considering the success of the "Iron Man" films, Cruise may wonder now what could have been.
A Daredevil

A non-stop action star, when Cruise appeared on "Top Gear" in 2010, he claimed the fastest lap on the celebrity leaderboard and nearly flipped his car!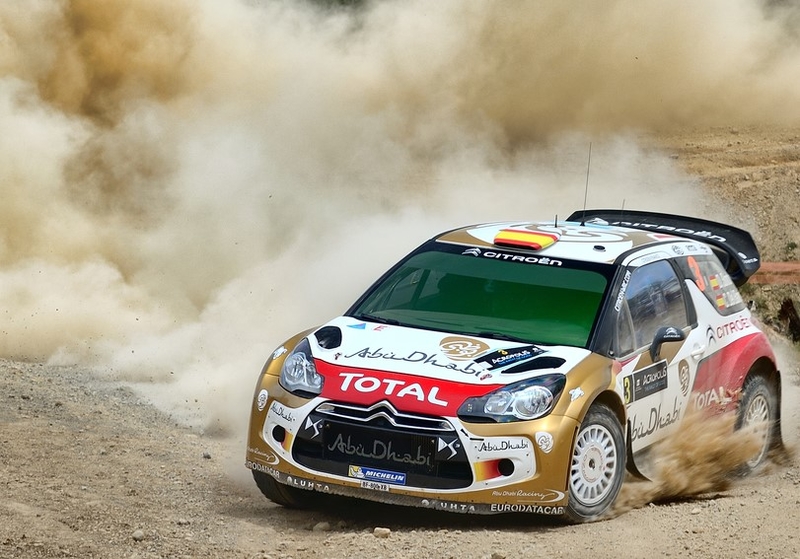 Racecar driver Ben Collins declared Cruise as his favorite contestant, calling his appearance on the show the "highlight of his career." It seems action, intensity, and excitement surround the actor on and off-screen.
Longtime Friends

Real friendships in Hollywood can be hard to come by. Before they filmed "The Outsiders," Tom Cruise and fellow star, Emilio Estevez, were buddies and auditioned for the film together.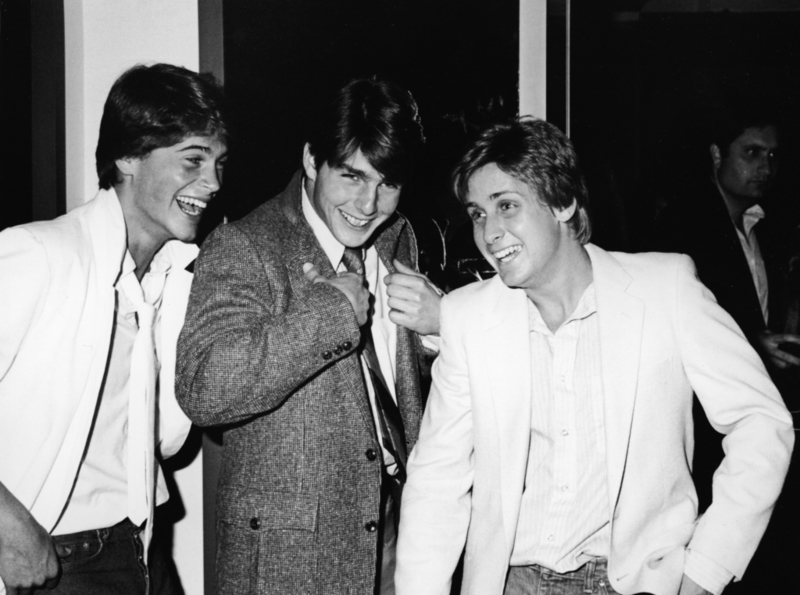 The two went to the same high school in Santa Monica, and Estevez was later Cruise's best man in his first wedding to Mimi Rogers.
What's Wrong with 33?

Tom Cruise has been married three times, and curiously enough, he split from each wife—Mimi Rogers, Nicole Kidman, and Katie Holmes—as they turned 33.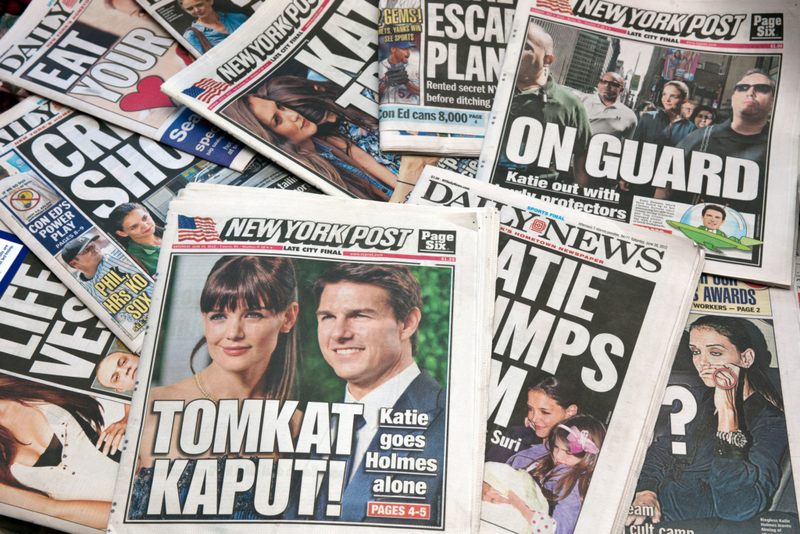 It's unclear why they all happened to exit his life after age 33, but hopefully, Cruise's next love will last much longer!
Born to Ride

Even at an early range, Tom Cruise was gearing up to be an action star and a thrill-seeker.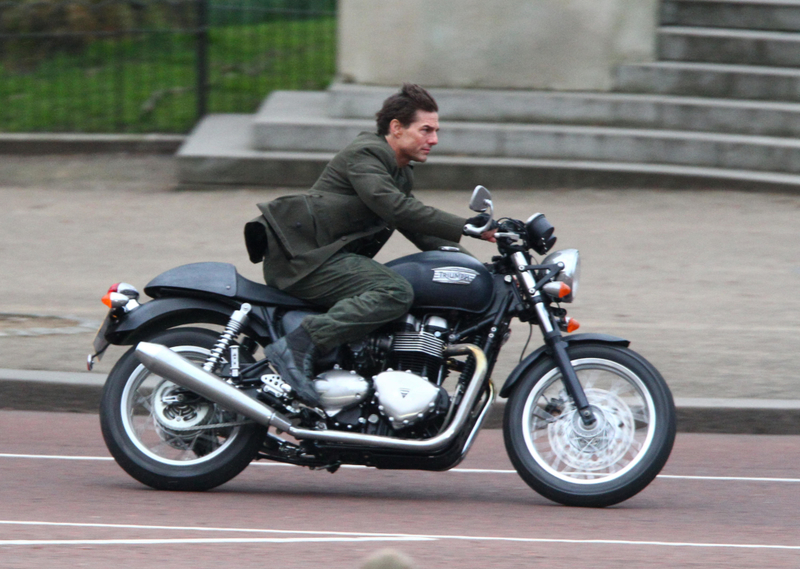 At age 10, he spent his savings on a Yamaha motorcycle, which he fixed up before promptly crashing it between two cars! But an accident certainly didn't deter Cruise as he has ridden motorcycles in many films throughout his career.
A Face in History

In the World War II drama, "Valkyrie," Cruise played Colonel von Stauffenberg, who once attempted to assassinate Adolf Hitler. It was later revealed that the primary reason that Cruise accepted the role in the movie was that he saw a photograph of the real-life Colonel and thought they looked a lot alike.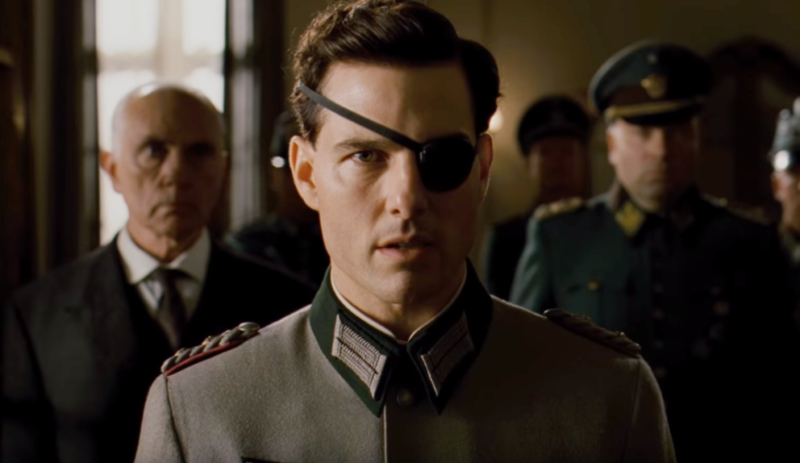 Captivated by the similarities in appearance, Cruise thought taking the role would be a great career move.
A Cure

Tom Cruise battled dyslexia as a child and said he was functionally illiterate until Hubbard's Study Technology learning method taught him to read as an adult. Cruise is known to be a devoted Scientologist and claims that the study courses in the Church of Scientology helped him overcome dyslexia.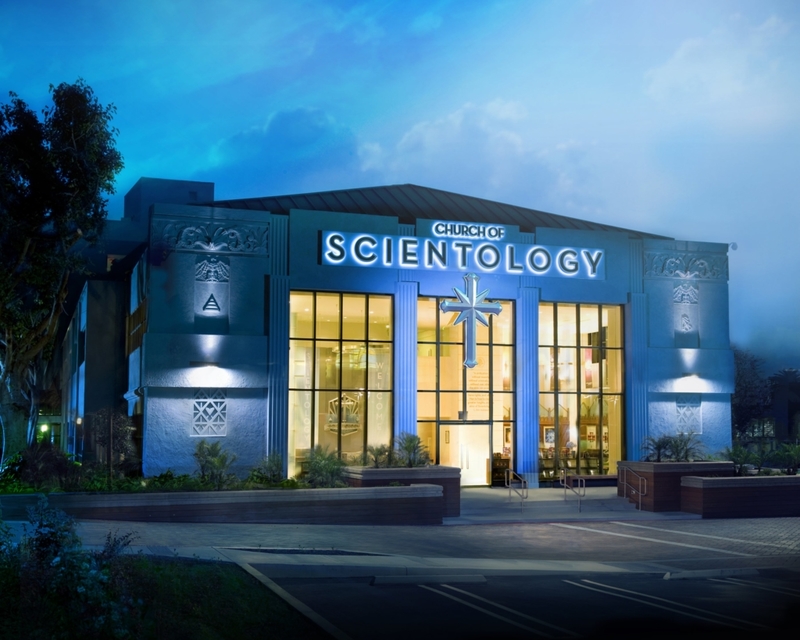 Going from dyslexic to a big movie star is undoubted quite a victory as Cruise makes his money by reading through scripts!
Lucky Number Five

Certainly not typical for any actor, Tom Cruise was the first star to appear in 5 consecutive movies that grossed over $100 million. The films were:  "A Few Good Men," "The Firm," "Interview with a Vampire," "Mission: Impossible," and "Jerry Maguire."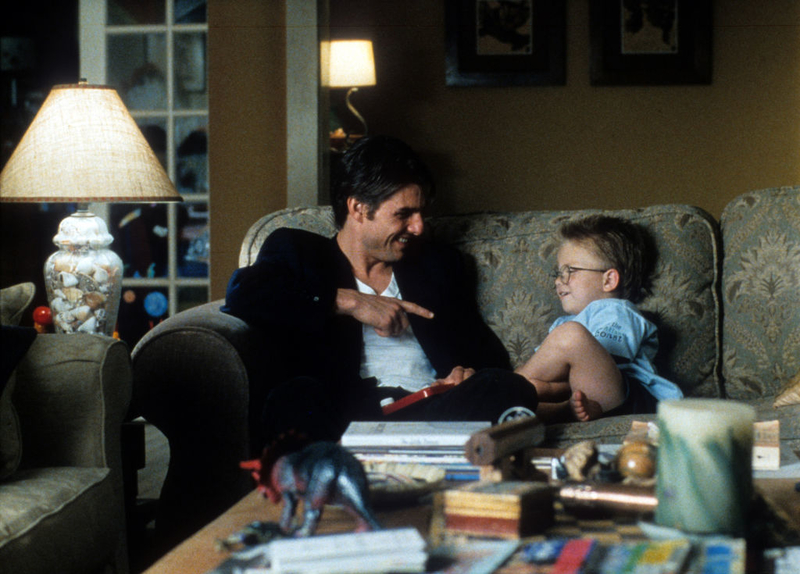 All of these films helped cement Cruise's career and led him to legendary stardom.
A Tale of Two Awards

In 1988, Tom Cruise was the first actor to act in both the Oscar-winner for Best Picture and the Razzie Winner for Worst Picture.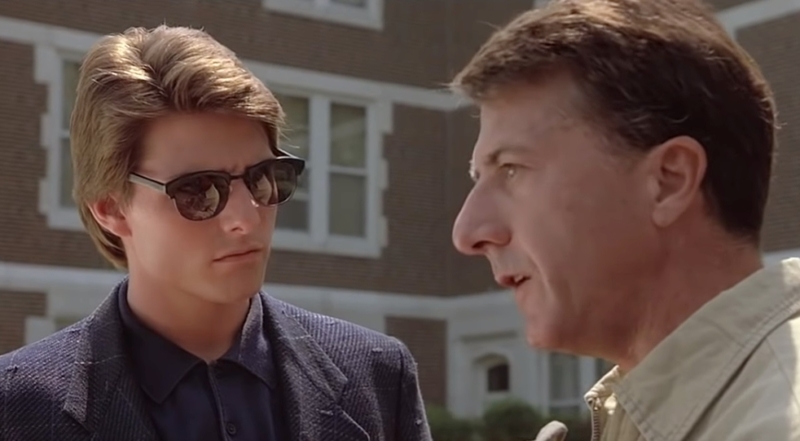 The award for Best Picture that year was "Rain Man," which is still an iconic film today, and the Razzie Awards went to his movie, "Cocktail," as the worst of the year. Even for the biggest Hollywood stars, you win some; you lose some!
Where's Tom?

Though many celebrities have had their characters become dolls or action figures, Cruise refuses to lend his likeness to toys and has never even appeared in a video game.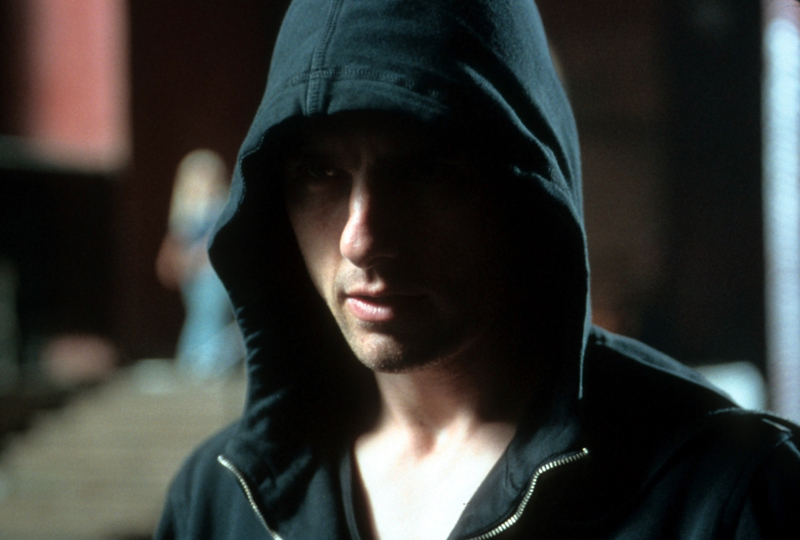 A curious choice, his character in the "Minority Report" video game was made to look so unlike him that the figure was even drawn with blond hair.
The Love Seat

Though he is known for many films, one stunt that Tom Cruise is infamous for was his couch-jumping on the Oprah Winfrey show. As Cruise was over-the-moon about his then-relationship with Katie Holmes, he decided to declare his love by enthusiastically hopping up and down on Oprah's couch on set.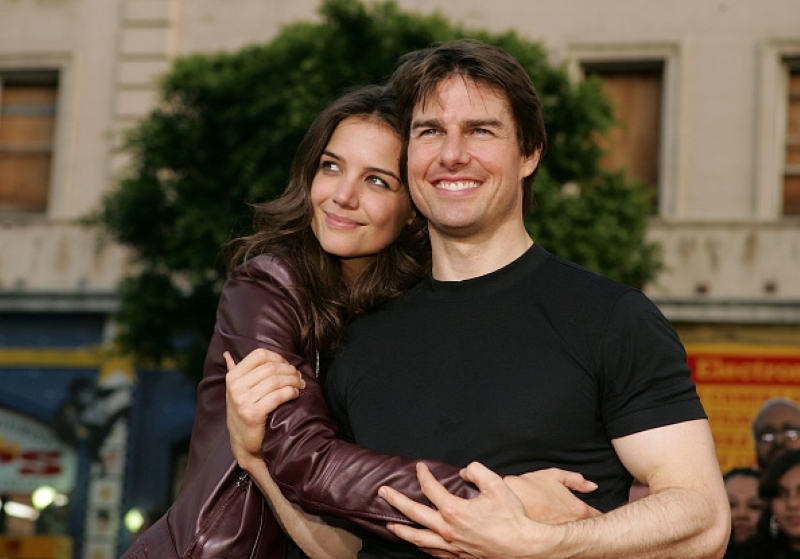 The unhinged act was rated the "#1 Most Surprising Moment of TV" in 2005 and is still well-remembered today.
A Comedian

Demonstrating range as a performer, Cruise proved he is also a successful comedic actor. He had a hand in developing his role as Les Grossman in "Tropic Thunder."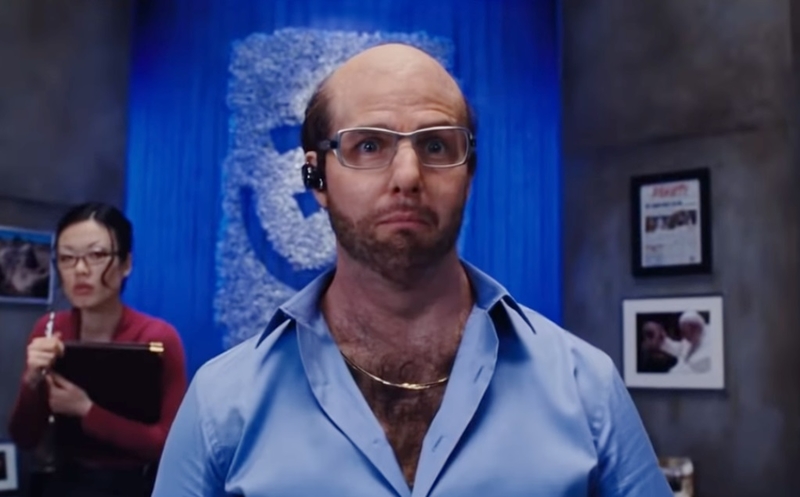 He even went as far as to suggest the physical trademarks of the character to enhance the comedy.
Just Dance

Improv takes extra talent as an actor and frankly isn't for everyone, but Tom showed he had what it takes to add to a scene outside of the parameters of the script.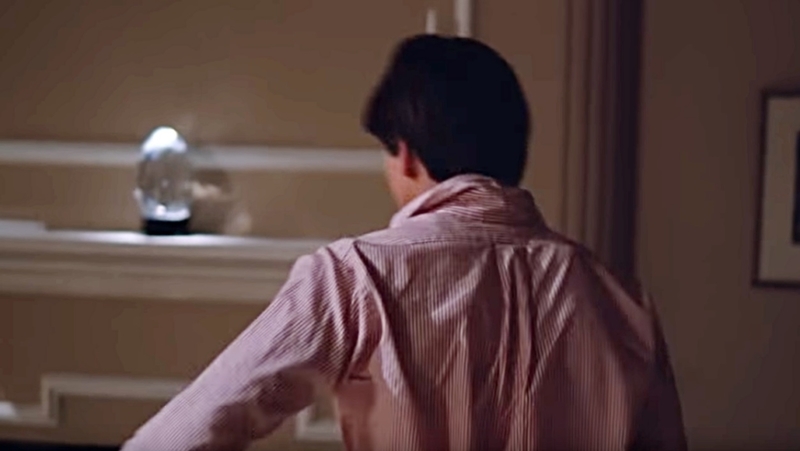 In "Risky Business," the film that showed-off his skills as a young actor, Cruise's famous dance moves were wholly improvised but created an unforgettable scene.
Man of the Year?

Collecting another accolade, Cruise was presented Harvard's Hasty Pudding Club "Man of the Year" award in 1994.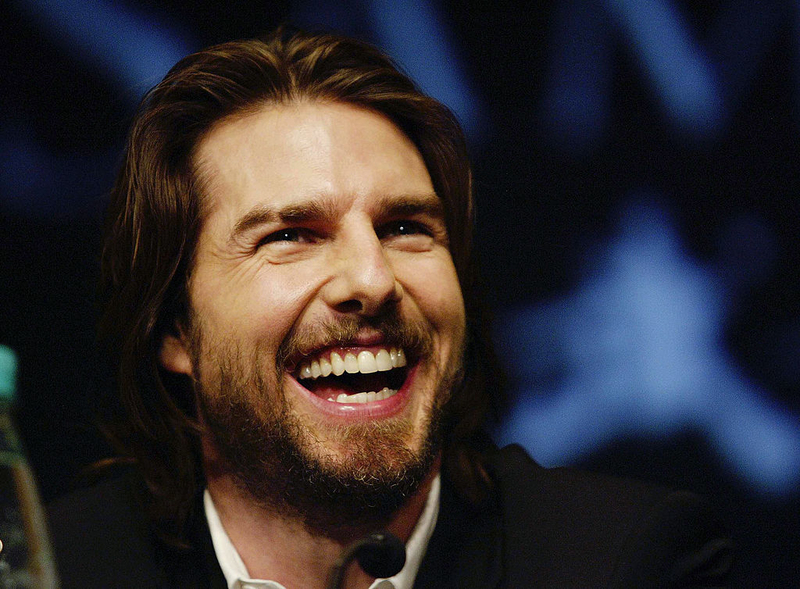 The club is known for a production that features Harvard men in drag and, being the constant entertainer that he is; Cruise accepted the award wearing a bra and heels. This man knows how to make an entrance.
Working Hard

Many actors have to work outside of the entertainment industry to catch their big break, and Tom was no exception. While waiting for his golden opportunity in Hollywood, he supported himself with various odd jobs, including a busboy and a porter.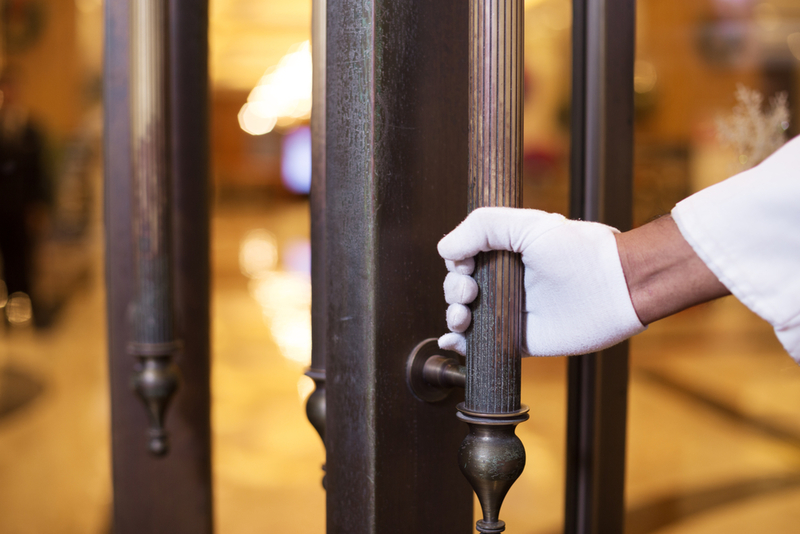 Today it's clear to see that this hard work and perseverance behind the scenes paid off for Cruise.
Soldier On

As a whole, Tom hasn't suffered from being typecast, but he has played a soldier on screen nine times. The first time was in the 1981 movie "Taps" and then again in "Top Gun," "The Last Samurai,"and many others.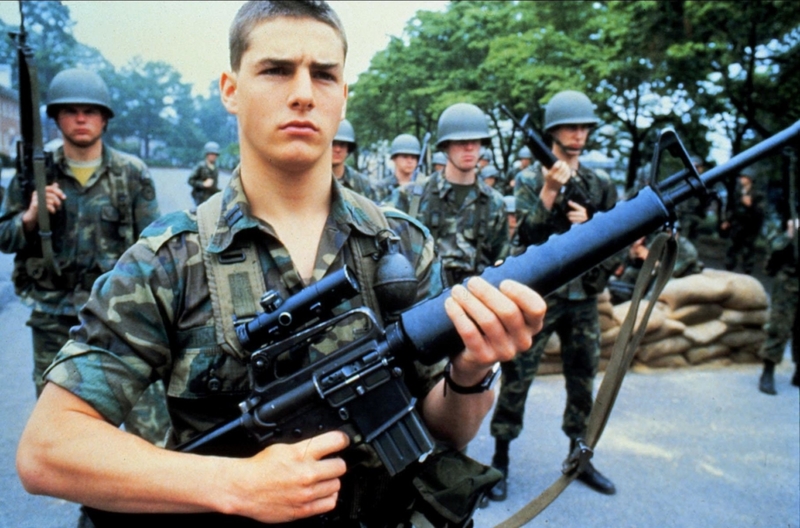 His most recent military role is in the film, "Jack Reacher: Never Go Back."
Waiting to Win

In all his films to date, nine of Cruise's co-stars have received Oscar nominations for their work alongside him, and four of his films have been nominated for Best Picture (with one win).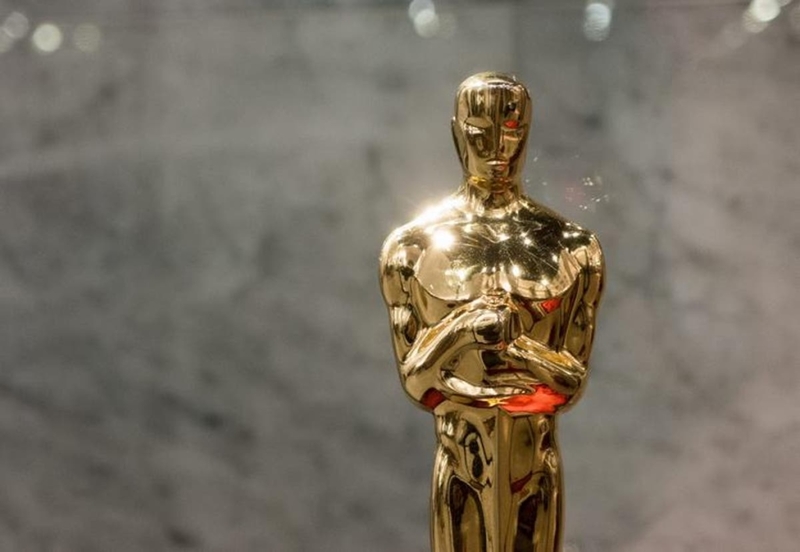 Surprisingly, despite the achievements of his co-stars and films, Cruise himself has never won an Oscar. Hopefully, that will change soon for the Hollywood veteran.
Monkeying Around

After being an actor for so long, Tom has earned more creative freedom in his roles. When he played Stacee Jaxx in "Rock of Ages," he asked director Adam Shankman for a monkey sidekick.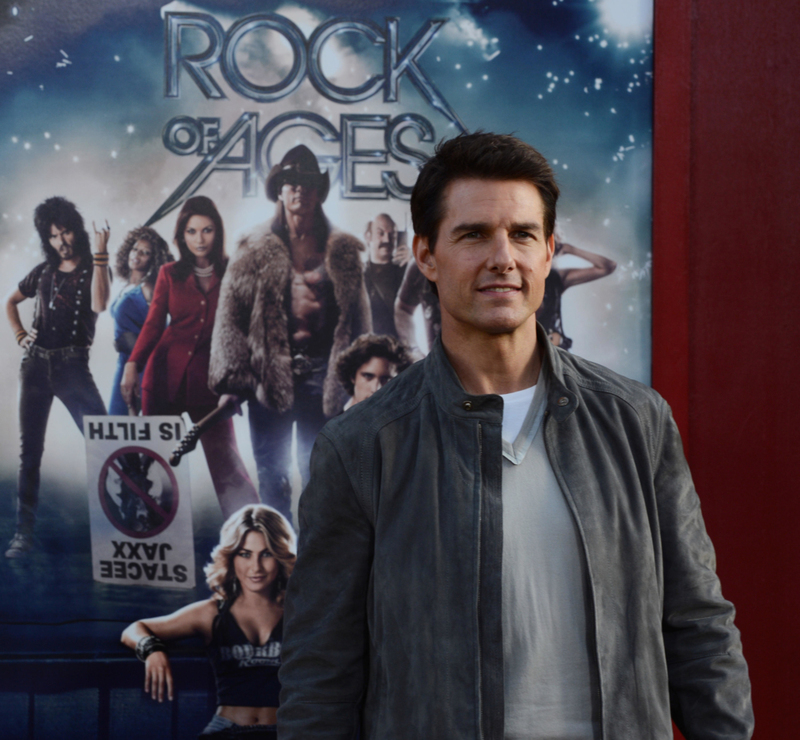 After watching the baboon's audition, Cruise concluded that the ape's character would be named "Hey Man." Though it was a strange request, it certainly made the character more flamboyant and exciting.
A Special Date

Sometimes filmmakers have some fun in placing lines or props into films that have a secret meaning. In the movie "Rain Man," the audience can see the number 3762 on the windshield of the car.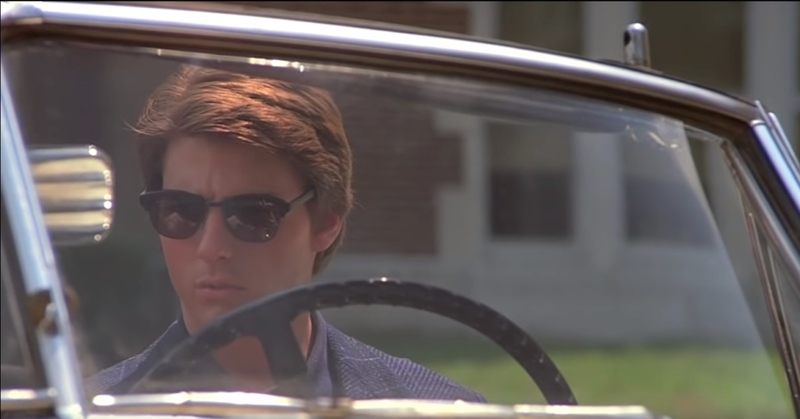 The numbers are the date Cruise was born: July 3, 1962.
Stepping Into the Spotlight

It is clear that even at a young age, Cruise was meant to be in the spotlight. In his youth, he was encouraged by a high school teacher to participate in the school production of "Guys and Dolls."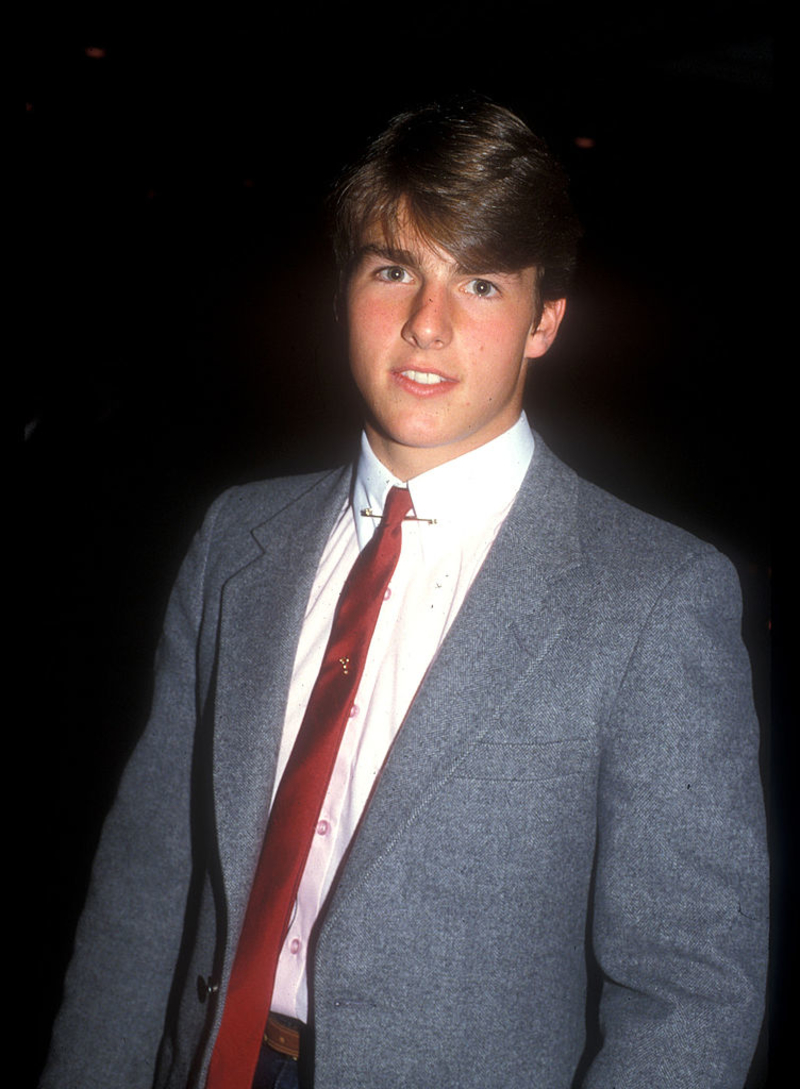 Cruise landed the lead role of Nathan Detroit, and after starring in the show, he realized being on stage was where he wanted to be.
A Goal Setter and a Go-Getter

Pursuing a career as an actor can be challenging and impossible for some, but Cruise had both a plan and a timeline in the pursuit of his dreams. When he first started his acting career in New York, he only had $500 to his name.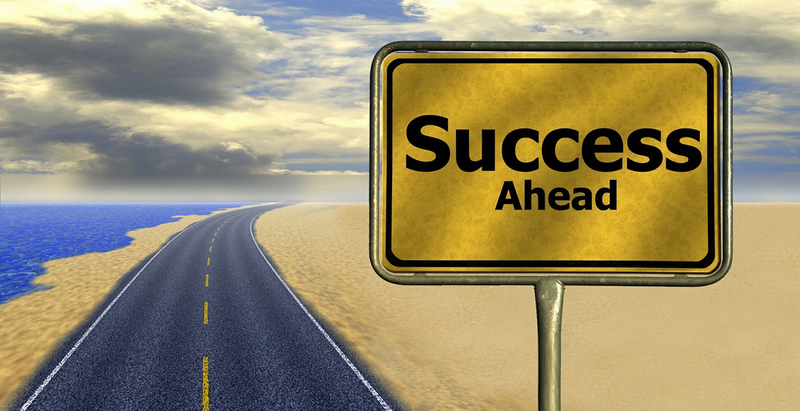 Keeping the balance of pursuing his dreams and being practical, he gave himself ten years to succeed as an actor. Luckily for Cruise, his hard work, tenacity, and planning paid off.
 A Familiar Face

Disney is known to draw their inspiration from multiple sources, and their film "Aladdin" was no exception. Animators admitted that they used Cruise's face as a model for the main character of Aladdin.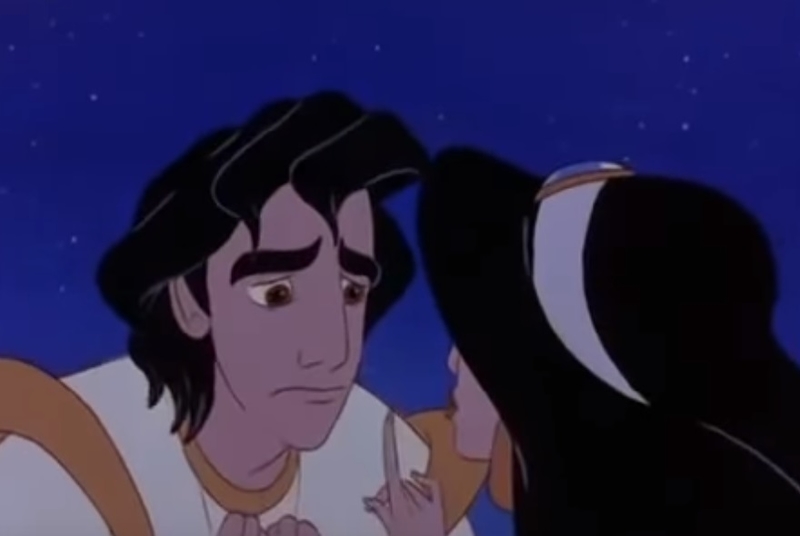 Considering the charismatic, action-loving nature that Aladdin is, it was a suitable choice to model him after Cruise.
Inspiration in the Skies

Throughout his career, in the choices he's made, and within his personal life, it's clear that Cruise has an adventurous spirit.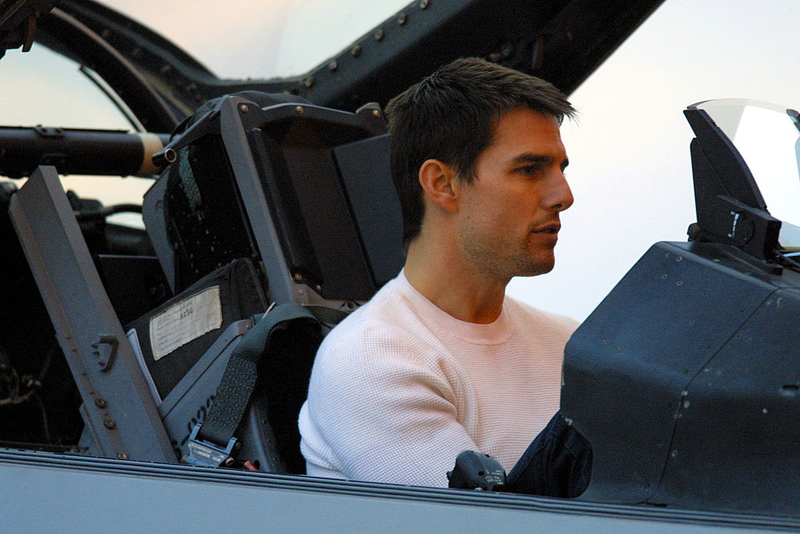 After being inspired by his experiences when filming "Top Gun," he got his pilot's license in 1994. Interestingly enough, he has both a commercial and private license, and even flies his private jets.
A Real Tough Guy

While filming "Mission: Impossible 6" in 2017, Cruise attempted to leap from a rigging onto a building. But he missed the landing and ended up breaking his ankle!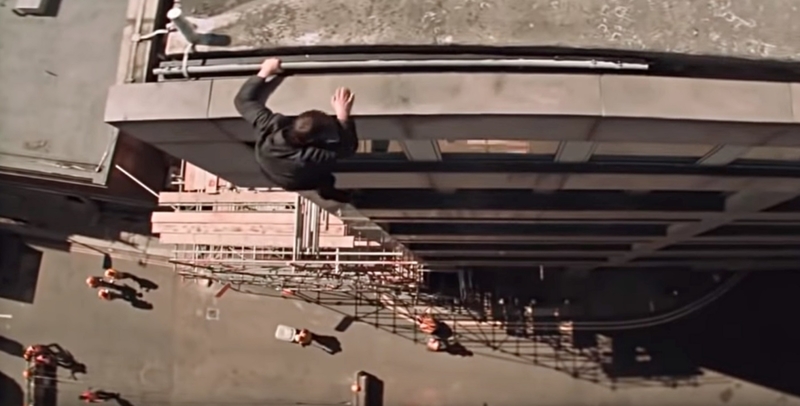 He had to take seven weeks off from filming to heal correctly but, upon returning to the set, was right back to take on the stunts himself.
Dedication

Actors typically put a lot of time into their roles, in learning their lines and in understanding their characters, but Cruise took preparation to another level. For his role in "Rock of Ages," he rehearsed for five hours every day!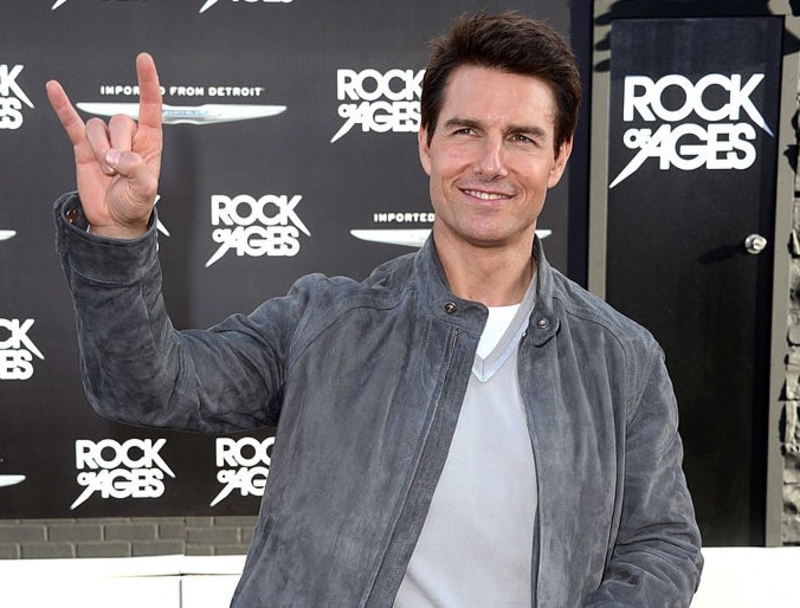 Because the film was his first musical and required dancing and singing acting, he admitted that he found the role very intimidating. But he also saw the movie as a personal challenge to overcome and even did his singing in the film, much to the awe of fans.
Humble Beginnings

Tom Cruise has spoken candidly about growing up poor, which led to other challenges in his childhood. But today, Cruise knows poverty no more.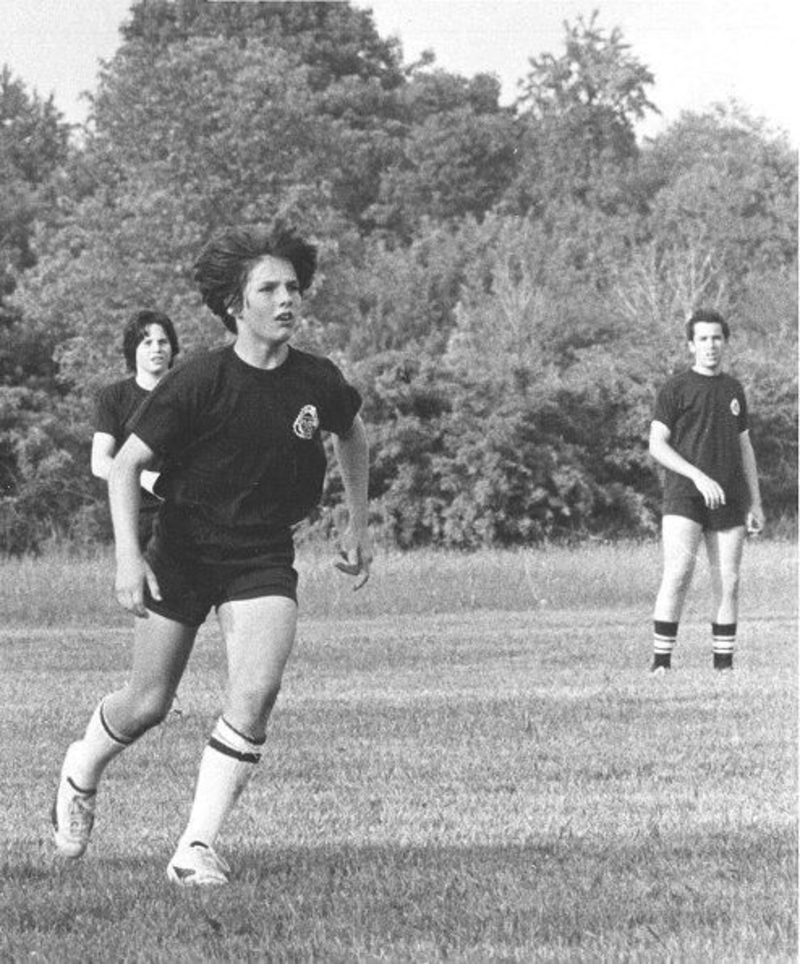 As of 2020, Tom is worth about $570 million. As a young boy, he must have never imagined the life he has for himself as a successful actor.
A Heroic Heart

He may do all of his stunts on set, but did you know Tom Cruise has a big heart behind all that action? In 1996, he witnessed a woman get hit by a car and accompanied her to the hospital.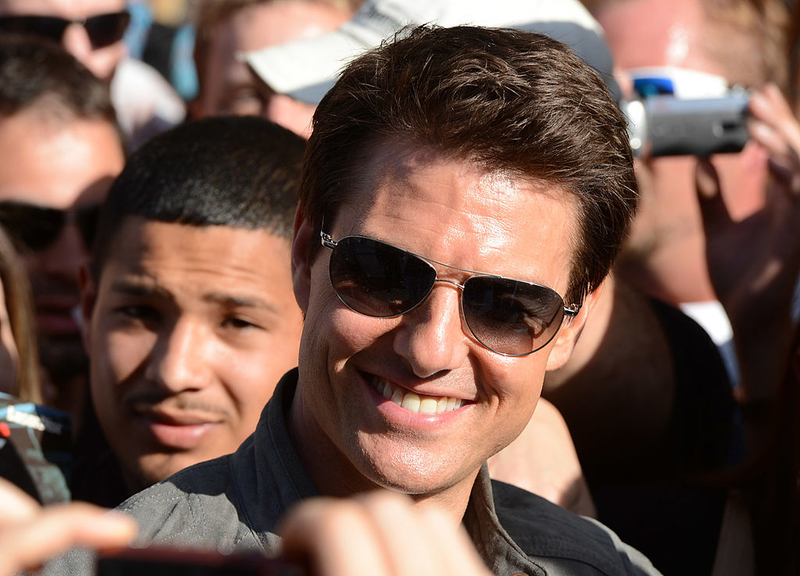 He later discovered she had no insurance and decided to pay her $7,000 hospital bill in full. Now that's a real-life action hero.
Edge of Disaster

During the filming of "The Last Samurai," Cruise narrowly escaped a severe injury (and possible death) when a sword was swung within one inch of his neck! The close call happened as the result of a safety machine malfunctioning.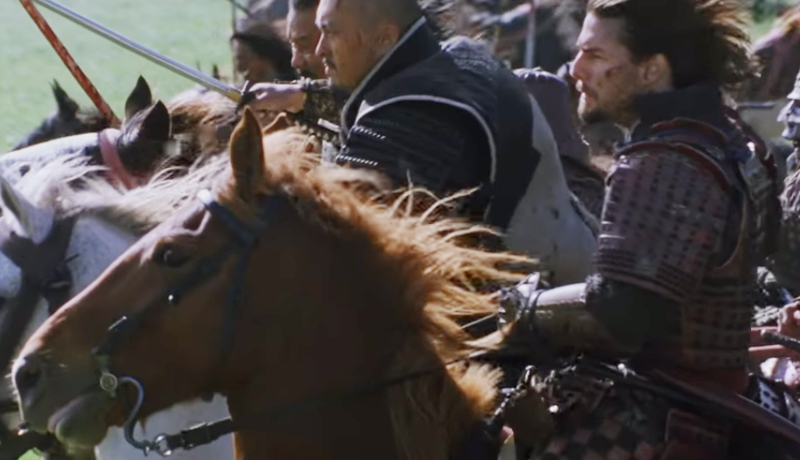 Cruise's co-star Hiroyuki Sanada managed to stop the sword from hitting the Hollywood star's neck. Talk about an unscripted moment!
 Front and Center

In the film, "Taps," Cruise was originally only supposed to play a background character. Still, director Harold Becker was so impressed with how he conducted himself as a military cadet during rehearsals that he offered Cruise the role of David Shawn.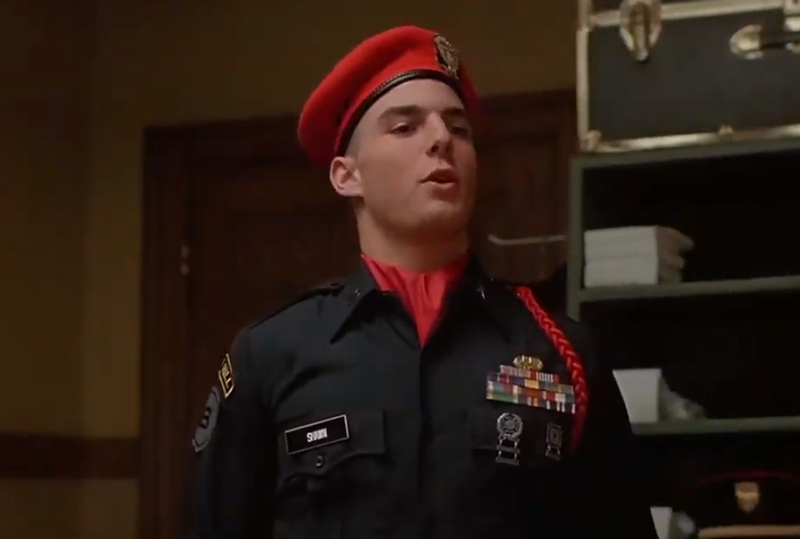 It was this change in casting that reflected the actor's ability to stand out on-set and helped to boost his career further.
Speed Demon

In "Days of Thunder," Tom Cruise discovered his love for racing, but his instructor, Roger French, claimed that he ignored proper technique and safety precautions and instead just drove incredibly fast.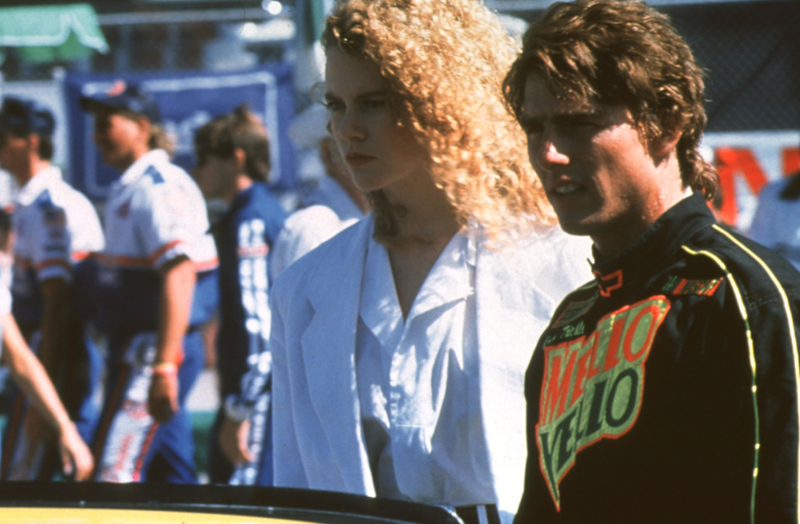 His dangerous driving earned him the nickname "See Cruise Crash Again." Given that information, let's hope he never takes to the race track professionally.
Made in the Shades

In the film, "Risky Business," Cruise's character is often seen in a specific style of Ray-Bans. The name was so iconic that it made the product placement a significant success for the sunglasses brand.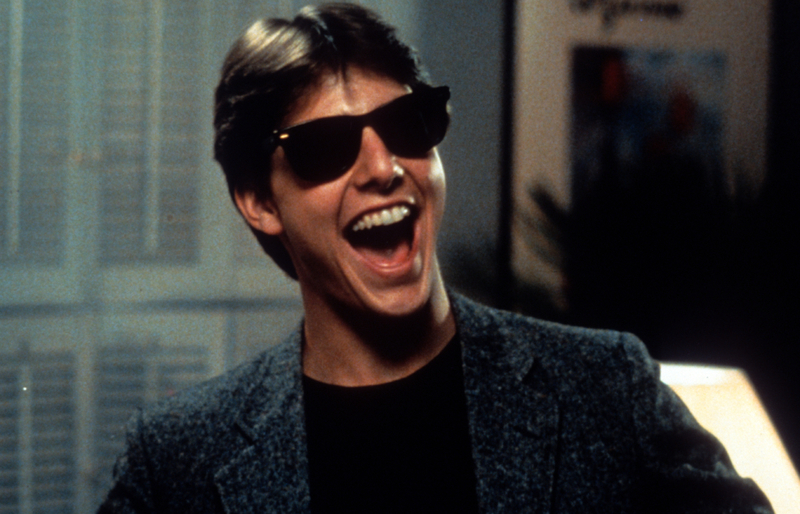 In fact, when "Risky Business" was released in 1983, the specific design of Ray-Ban shades that Cruise wore increased the brand's sales by 40%.
A Big Apology

Cruise was cast as the vampire Lestat in the book-to-film adaptation of "Interview with a Vampire." Unfortunately, the casting of Cruise gained negative attention from the author. Writer Anne Rice publicly criticized the actor being cast in the role, but she later had to eat her words after seeing the film.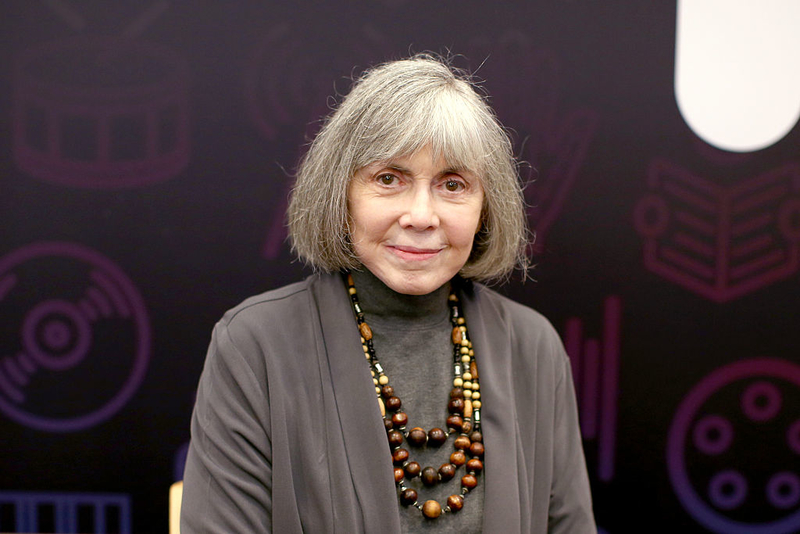 Being more than convinced of his performance, she bought a two-page ad in "Daily Variety" to apologize to Cruise.
The Dark Side

Like Marvel and DC, Universal has been developing its mini-franchise called "The Dark Universe," which will feature legendary villains like Frankenstein's monster, the Wolf Man, Dracula, and The Invisible Man.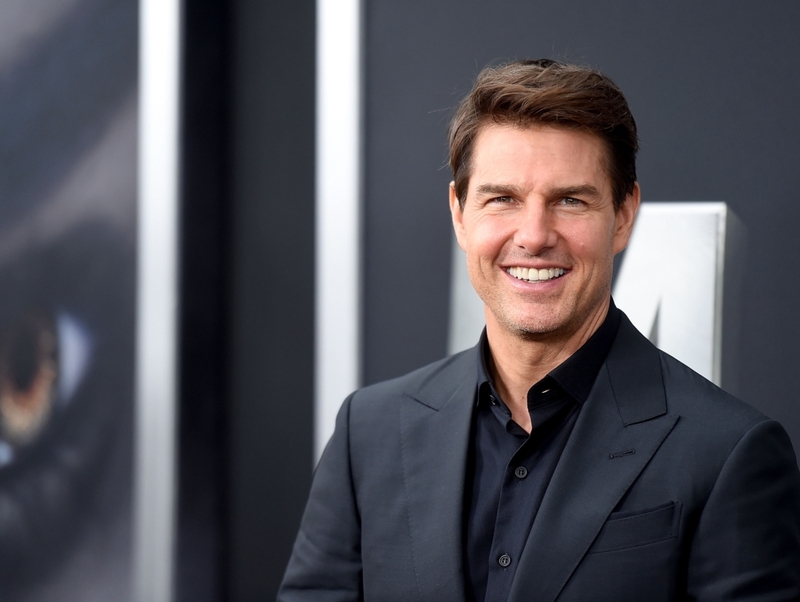 Cruise also became a part of this franchise when he starred in the 2017 release of "The Mummy."
He Has Moves

Long before he learned the choreography in "Rock of Ages," young Tom Cruise tried his moves on the dance floor. He thought that boys who knew how to dance could get the girls, so he taught himself to dance by memorizing routines he saw on "Soul Train."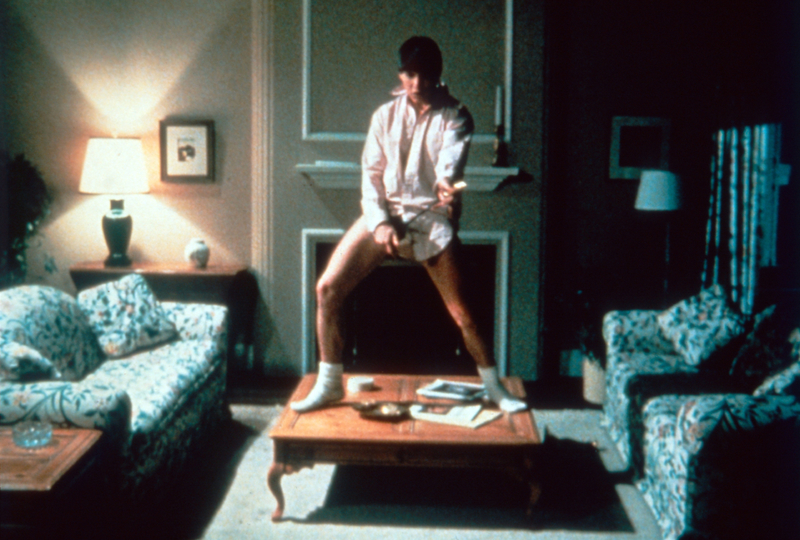 Though it's unknown if it worked on the girls, it certainly helped him later in his acting career.
Bona Fide Booty

Cruise had a rather revealing scene in the film "Valkyrie" which sparked the curiosity of one Twitter user who suggested that Cruise wore a prosthetic butt.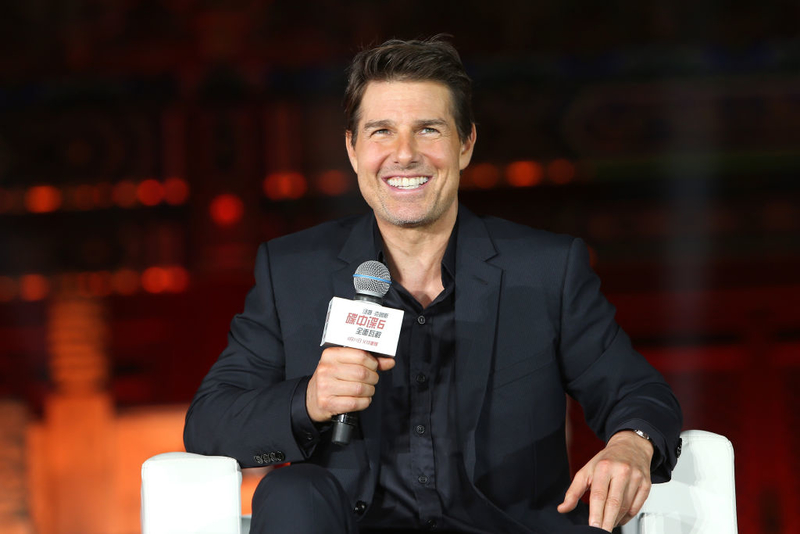 The tweet went viral, but the actor denied the accusation and commented, "I do my own mooning." Today fans still seem unsure whether the butt was authentic.
It's All in the Family

Tom grew up with three sisters, one of which (Lee Anne) became his publicist in 2004. Before that time, he was represented by the well-known Pat Kingsley.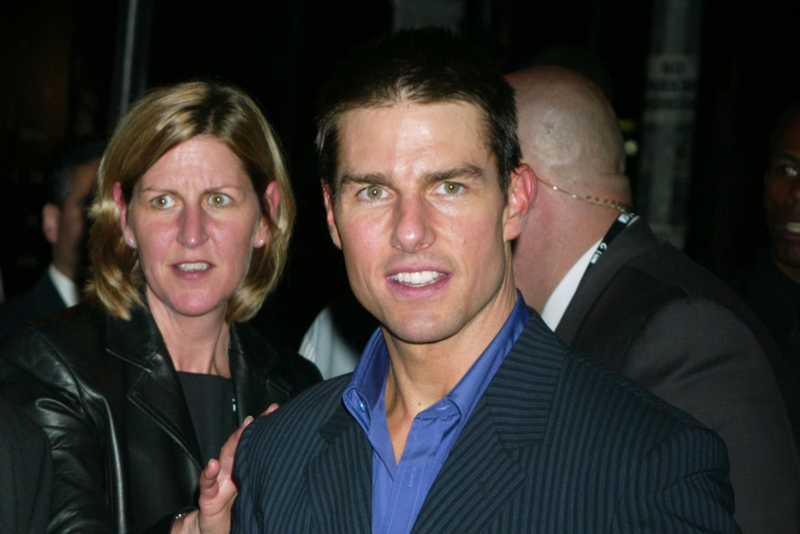 Unfortunately, Lee Anne was ousted from the publicist position after just one year, but the two appear to still be on good terms.
Adventuring

In addition to acquiring his pilot's license and love for racing, Tom also enjoys scuba diving and skydiving. Is there any physical activity the star won't do?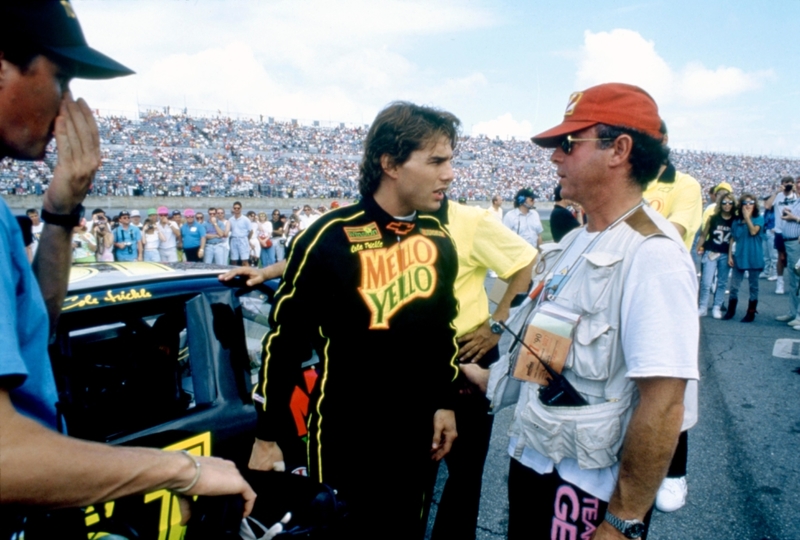 Along with pursuing exhilarating pastimes, these outdoor hobbies help keep the action star fit and ready for his next role.
Behind the Scientology

Though he grew up Catholic, Cruise is now an ardent Scientologist. It was his first wife, Mimi Rogers, who introduced the actor to the religion. Since the introduction, Cruise has become outspoken about his beliefs in Scientology, devoting much of his life to its practices.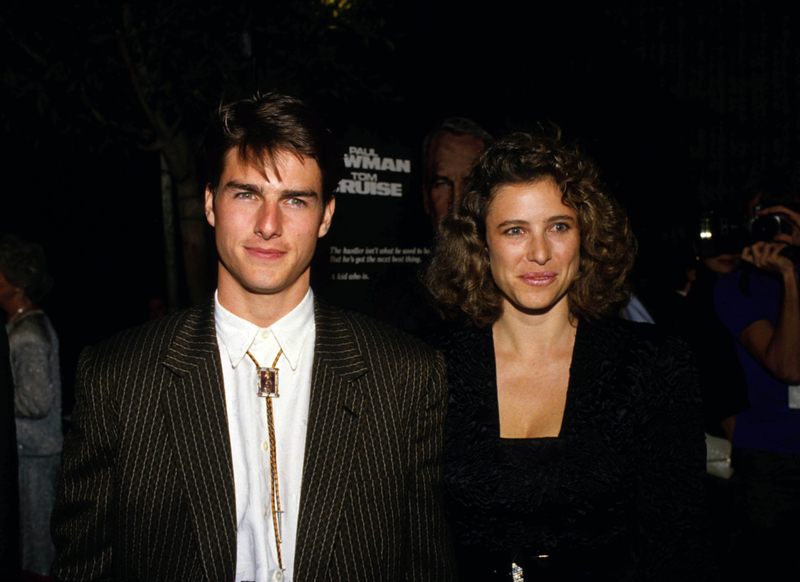 The head of the Church of Scientology, David Miscavige, was even the best man at his wedding to Katie Holmes in 2006.
Almost A Mobster

One of the roles Cruise has never taken on is that of a mobster, though he came very close. After the "Godfather" films, "Goodfellas" is one of the most well-known mobster films, and any actor would have clamored to work with director Martin Scorcese.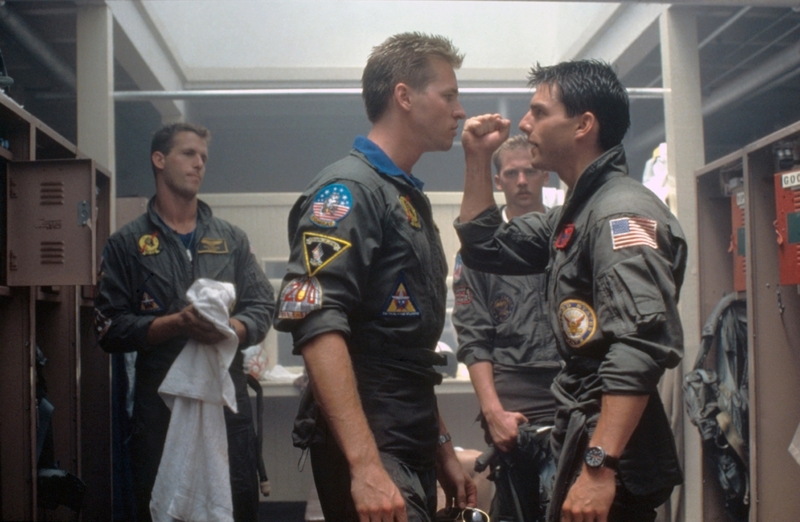 Cruise was almost cast as the lead, Henry Hill, in the unforgettable film but ultimately lost to Ray Liotta.
It Takes One to Know One

Though many actors work together and know each other, it is always interesting to see which celebrities develop a long-standing friendship.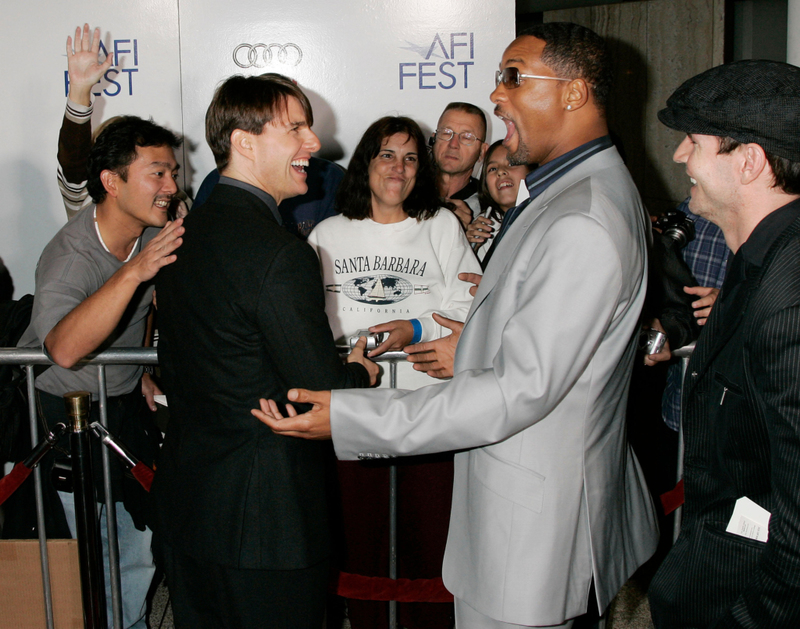 Tom has kept fellow-celebs Will Smith, David Beckham, Adam Sandler, Jamie Foxx, and Stephen Spielberg in his circle of friends.
A Family Man

Along with his biological daughter, Suri, with ex Katie Holmes, Tom also has two adopted children, Connor and Isabella, with ex-wife Nicole Kidman. When the two were married, they chose to adopt after suffering a couple of miscarriages.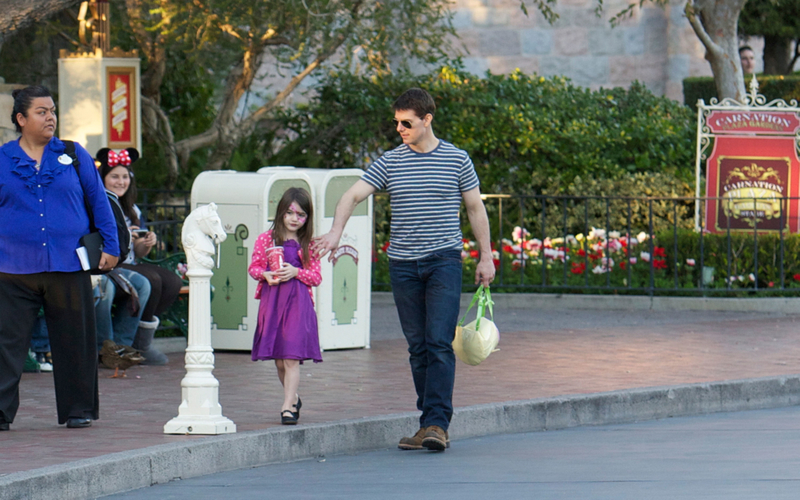 Connor and Isabella were both reportedly born to families within the Church of Scientology but could not remain with their biological families. Now, young adults, the two kids, stay close with their dad.
A Ladies Man?

Though Cruise was married three times in the past and his present relationship status is unknown, he also dated a drove of women before and between his marriages.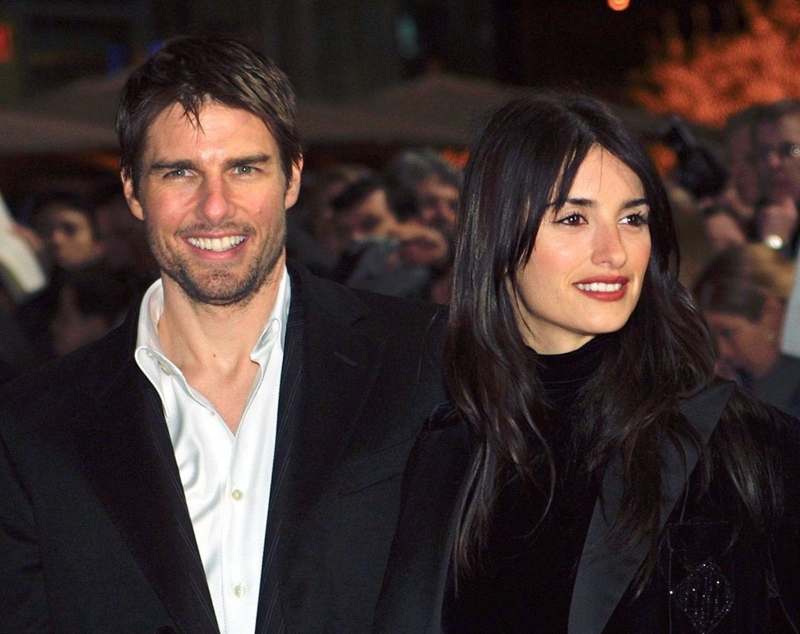 He has also been linked to Melissa Gilbert, Sofia Vergara, Penelope Cruz, and Heather Locklear, to name a few. He also seems to have a thing for older women and even briefly dated Cher.
A Friend of His Fans

Probably the most endearing fact about Tom Cruise is that he seems to enjoy meeting and interacting with his fans genuinely. He has notably devoted the time to greet fans individually at premieres and takes the time for autographs and photos.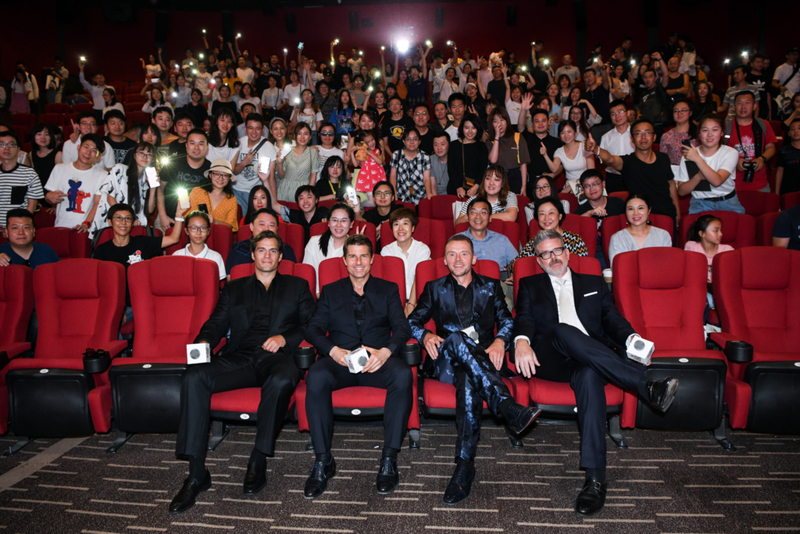 When one fan could not attend an event to see the actor, he even called her to say hello. With all the perks within the celebrity life, Cruise has realized that to indeed be kind, authentic, and personable means far more to fans than any film he has done. That's a legacy that will last.