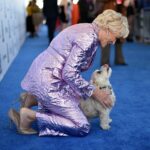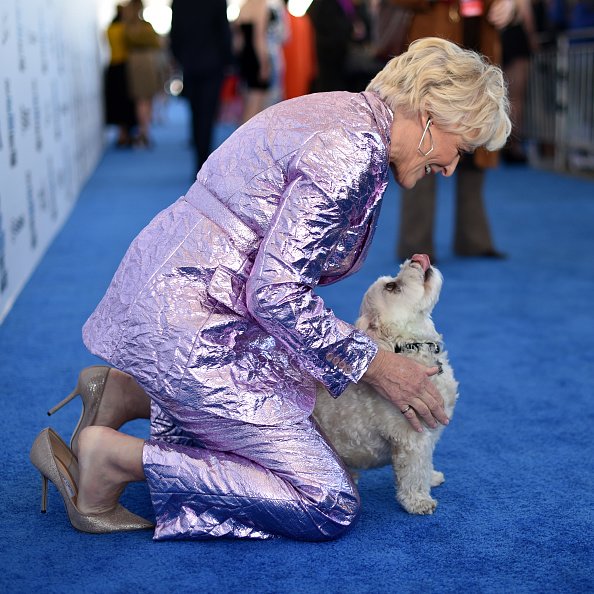 Show Stopper: Meet Glenn Close's Adorable Date at the Independent Spirit Awards
echo get_the_meta(); ?>
Guess who Glenn Close brought as her date to this year's Independent Spirit Awards? Her most adorable dog!
Glenn Close won the Best Female Lead award for her role in The Wife. After making her way to the stage by herself, her dog, Pip, also followed the actress onstage at Close's signal. Pip is the actress' date for the night at the prestigious awards. Pip the pooch obediently joined Close near the stairs, approaching the stage completely on his own. He then waited by the podium as she gave her speech.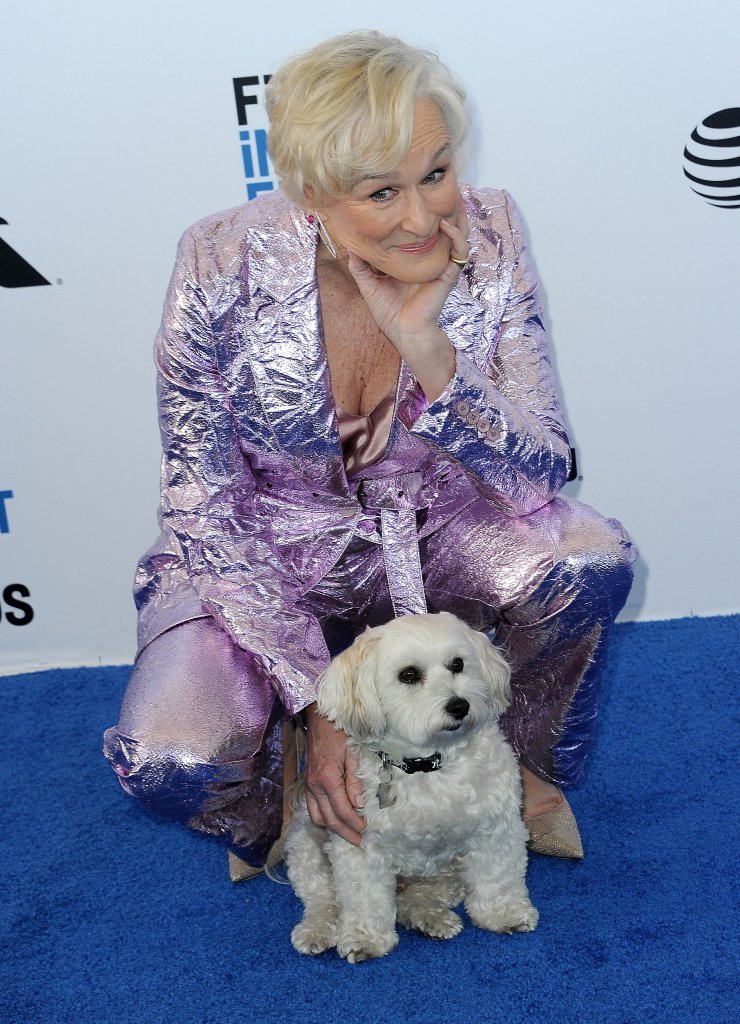 With a big smile on her face, Close, 71, told the audience, "Hope you don't mind that Pippy came up with me.", adding that he was her date. Close commented that she was honored to be at the awards at the beginning of her speech, after which she glanced down at the adorable Pip, who trotted off behind the actress and went to stand beside her on the other side of the stage. Remarking "What's better than that?", Close said with a laugh before continuing her speech.
Close's date was on its best behavior most of the night, although he did show off his skills in rolling at one point. The actress joked that she brought him there for that very reason. Apart from stealing the spotlight while Close was onstage, Pip didn't fail to impress on the red carpet as the adorable canine posed for photos with the award-winning actress. With nothing but praises for the almost 4-year old pup, Close called Pip the most intelligent dog she's ever had. Pip has been with Close since he was seven weeks old.
When asked whether Pip is set to make an appearance at the 2019 Academy Awards, Close said, "He doesn't know. He doesn't have anything to wear." She added jokingly that he came with his regular bodysuit but doesn't have anything for black tie.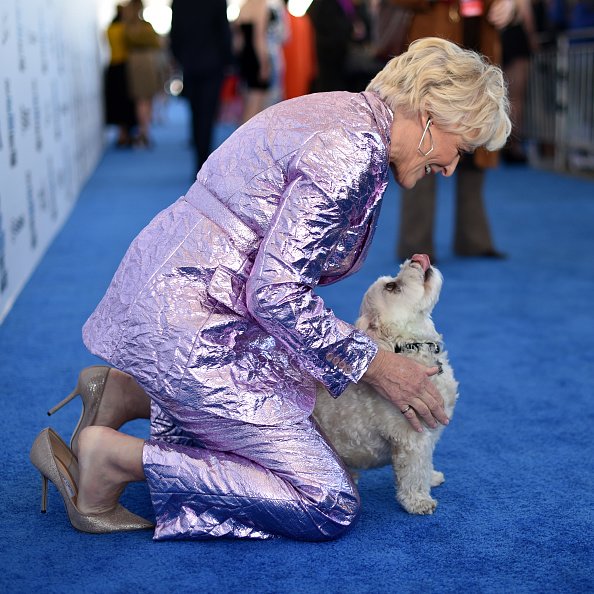 Prior to the awards ceremony, Close also shared a sweet video of Pip the pooch riding in the car with the actress and her daughter, Annie Starke, who was also at the awards show. "Here's Annie and Pip right next to me. We're going to the Independent Spirit Awards," the actress said, before telling the pooch, "We don't know whether they'll let you on the red carpet yet."
Being a doting pet parent, Close even made Pip his very own account on Instagram! The dog's IG bio reads "Only son of @glennclose Excellent nose. International traveler. Student of the human condition. Fetch artist and mini-ball catcher extraordinaire!"
One post with a selfie of the pair says "On our way to COLBERT. Both of us did a pre-interview, but, between us, I'd MUCH rather hang out backstage, have a few treats and be stroked." Another sweet post of Close and Pip reads, "Selfie with mom at the airport."